Hi my Scoop friends!
Well….this turned out to be quite the weekend for me here at Worthing Court!  Hurricane Michael packed quite the powerful punch when it roared through my area last Thursday and took everyone by surprise.  We were anticipating a little rain and a little wind, but what we got was a TON of rain and 55 mph winds.
We only just got our power, wifi and cell phone service restored on Sunday afternoon.  Thankfully, the 60′ tree that fell in our front yard missed our house!
Things are finally starting to return to normal, but there is a major amount of damage around my town.  What we experienced here was frightening, so I can only imagine what it must be like for those who experienced major devastation.  My heart and prayers go out to everyone who was in the path of this powerful storm!
WELCOME TO THE SCOOP!
Hi, friends! October is here and that means PUMPKINS!
I have 100 fabulous pumpkin ideas for you! I hope you can find a least a dozen or so that you can incorporate into your pumpkiny fall decor!
Here are your host's features this week…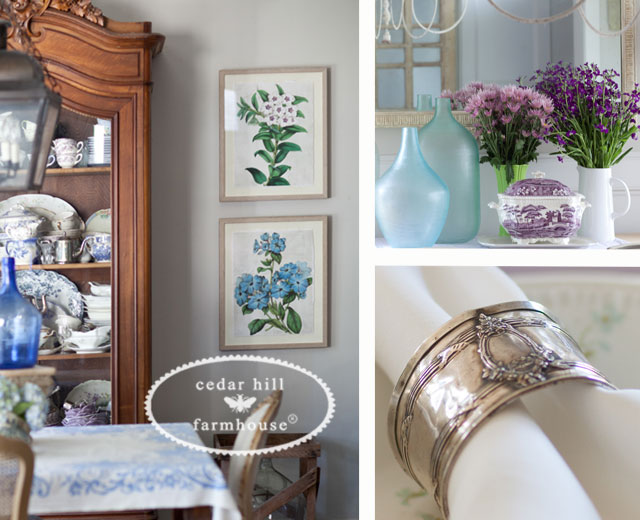 CHECK OUT MY NEW COLLECTION AT SOFT SURROUNDINGS!!
MORE ABOUT THE COLLECTION | MORE ABOUT THE COLLECTION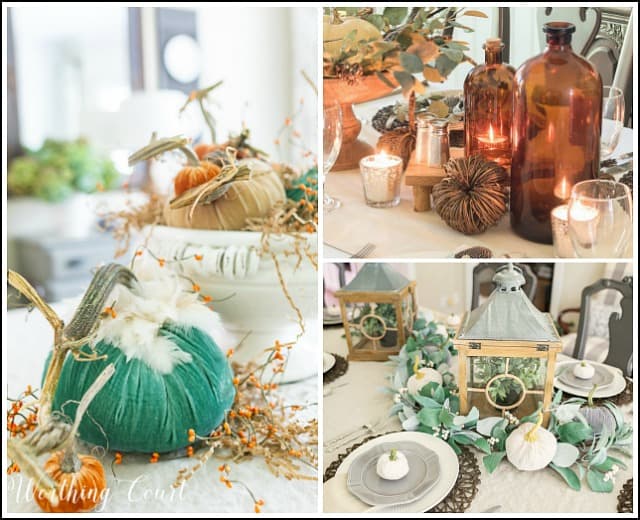 11 FALL CENTERPIECES & HOW TO MAKE THEM
Here are a few features from last week's Scoop.