Now that we've completed the major remodeling projects in our new-to-us twenty year old home, I'm going through the house, room by room, to decorate them.  Right now, I'm working on our dining room and I wrote about my plans and my struggle with my decorating disorder HERE.  If you haven't chimed in yet, I'd still love your input on what I should do – so far, I've been given some fantastic ideas!
We've completed the kitchen, breakfast area, laundry room, screen porch and family room.  I've been sharing reveals along the way and have gotten so many questions about some of the items I used that I thought I'd put my sources for the most frequently asked about ones together in a post.  Click on the text directly below each image to be taken directly to each product.
Some affiliate links have been used.  There is NO additional cost to you.  See my full disclosure policy HERE.
First up is the large metal and wood piece above my fireplace.  It came from Kirklands and is available in more than one finish.  I get asked about the wreath a lot too.  It's a 24″ grapevine wreath that I simply wired three greenery garlands to.  See the before and after of the fireplace makeover HERE.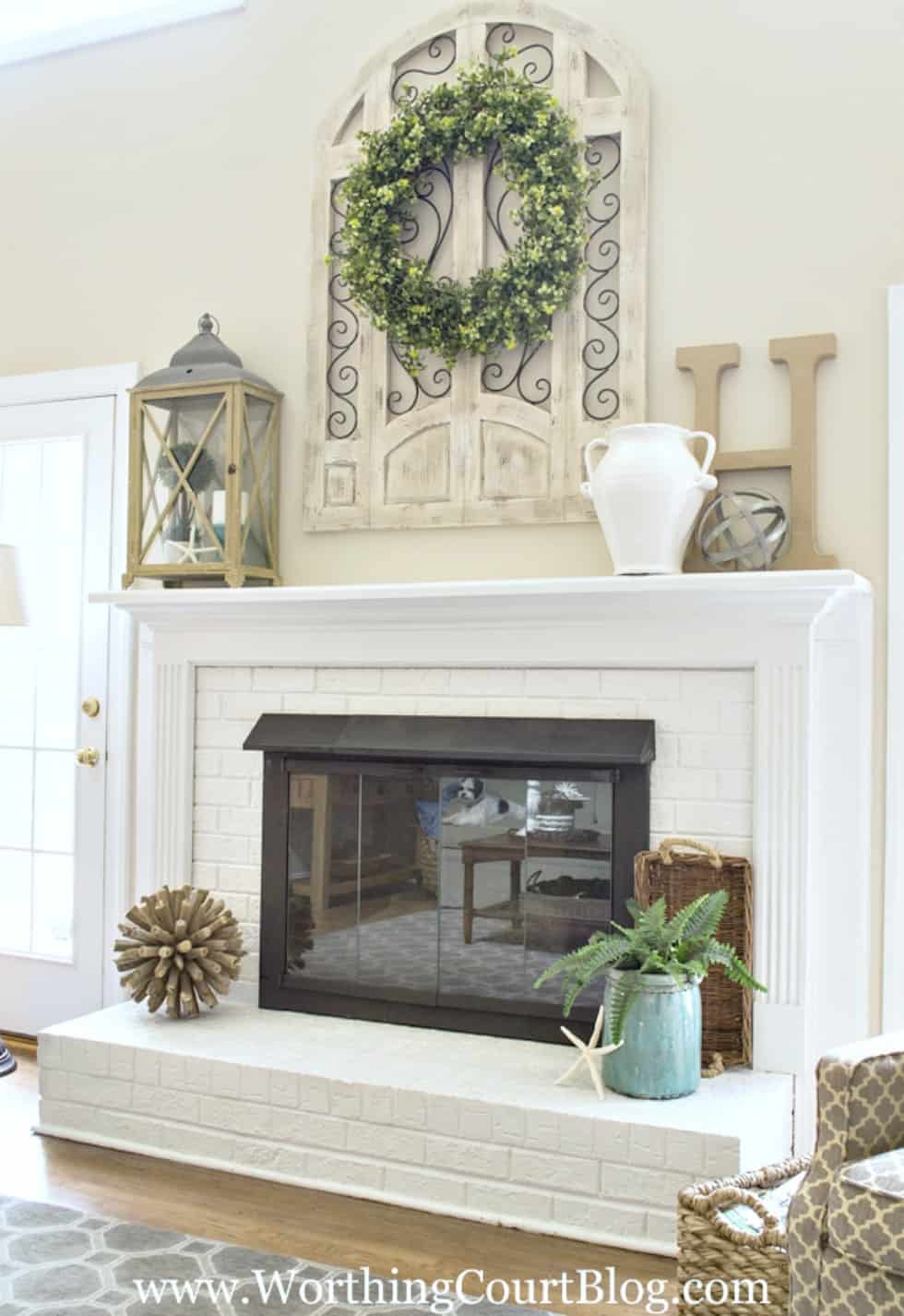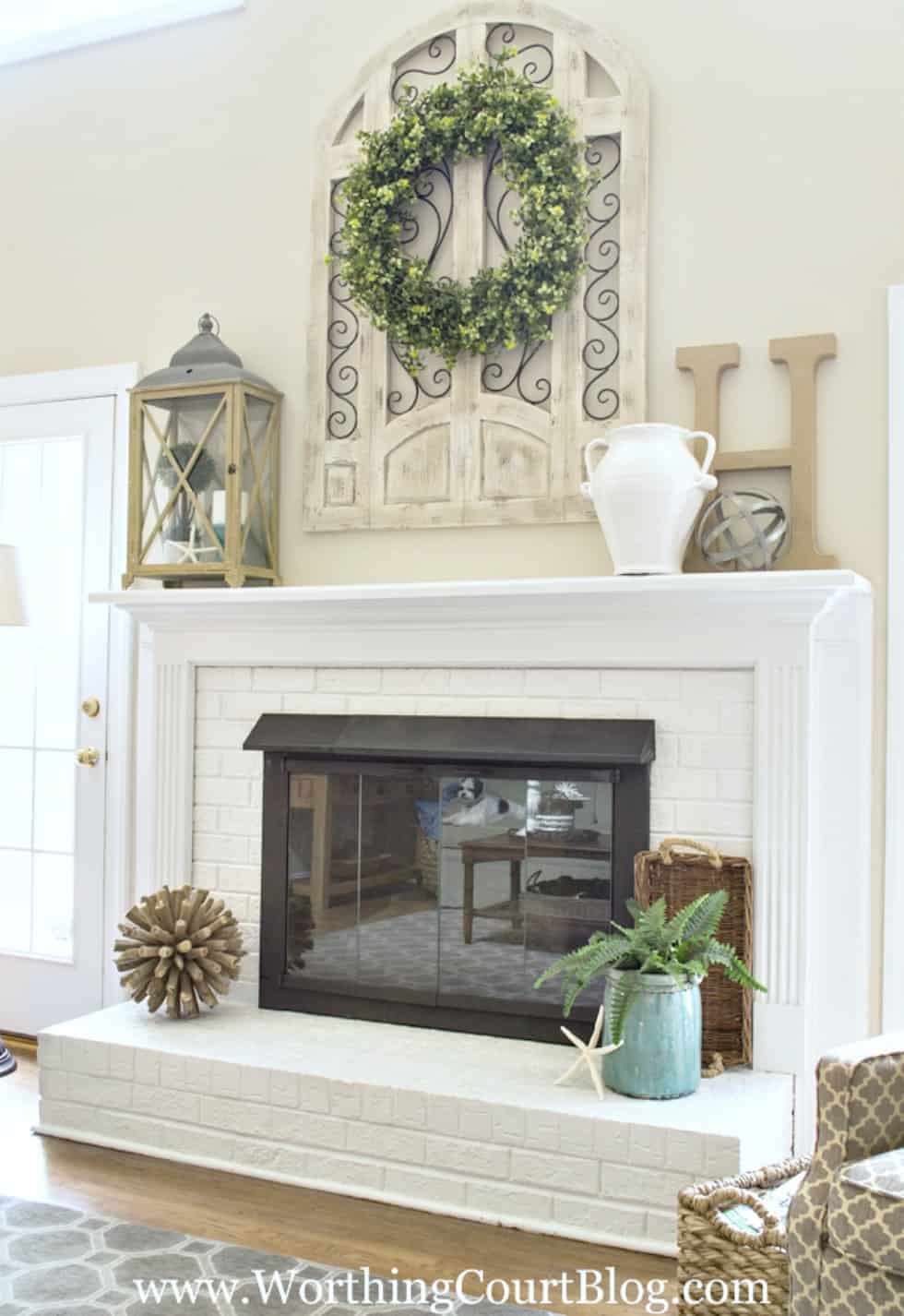 Kirkland's Grand Entrance Wooden Plaque || 24″ Grapevine Wreath – Hobby Lobby || Greenery Garland – Amazon
A lot of people are also interested in the budget window treatments that I shared from my family room.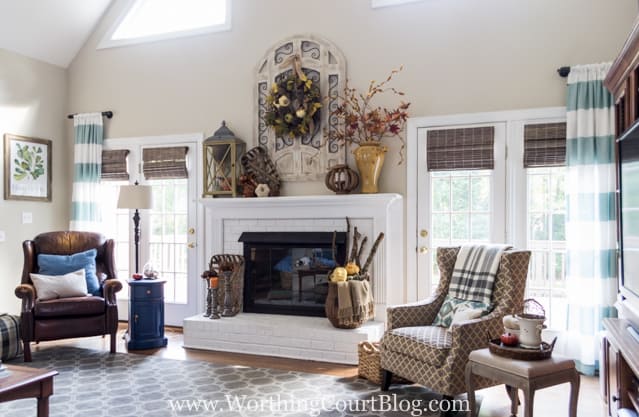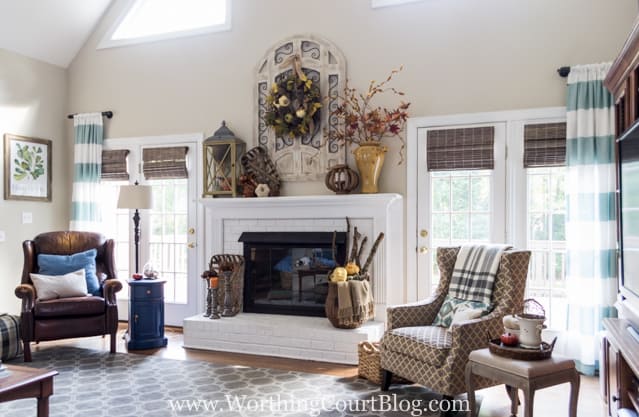 84″ Blue and White Draperies – Overstock (similar) || Driftwood Bamboo Roman Shades – Home Depot
There are several items that I received lots of questions about in my breakfast area.  See the full reveal HERE.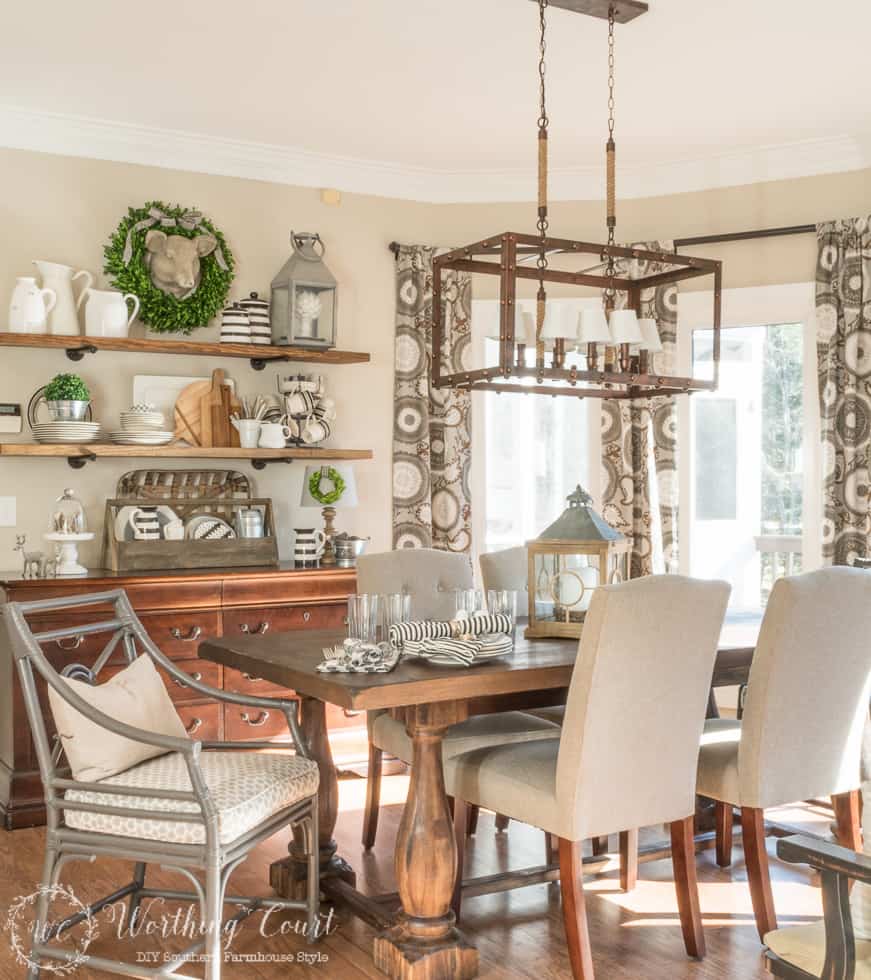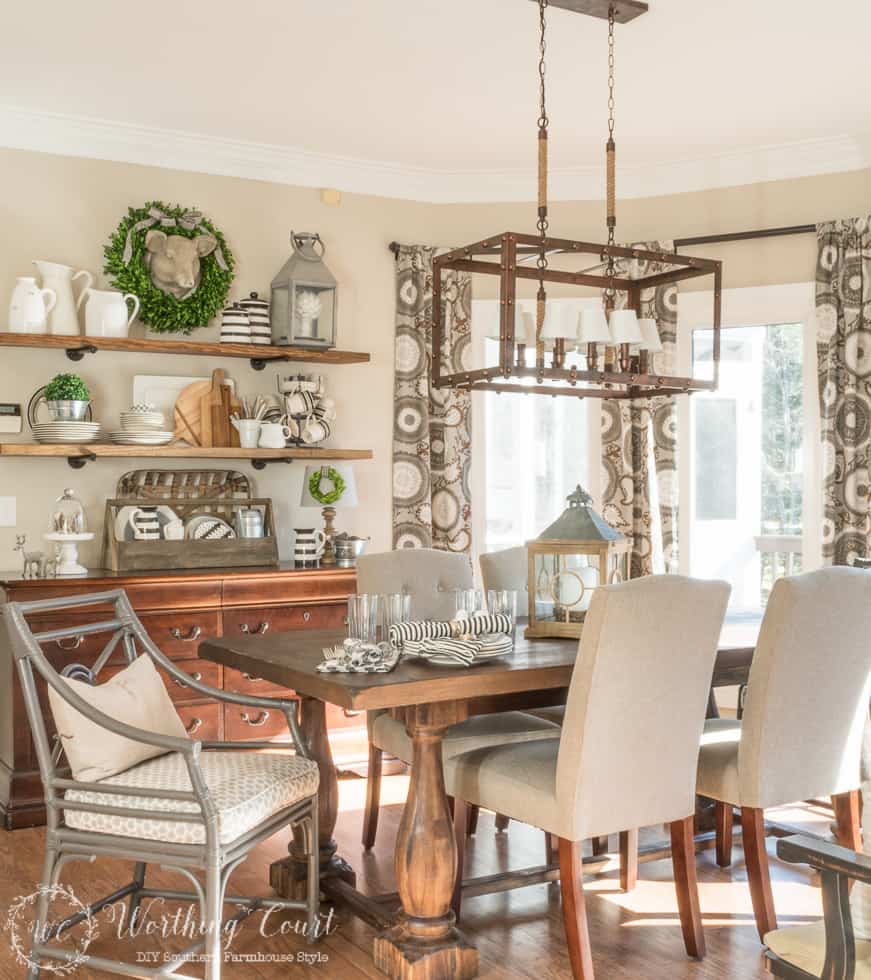 Table – World Market (it's on sale for a great price right now!) || Light Fixture – Parrot Uncle || Side Chairs – Walmart || 95″ Draperies – Target (similar) || Boxwood Wreath – Target || Pig Head  – Antique Farmhouse || Black & White Dinner Plates  – Dollar Tree || Black & White Mugs – Dollar Tree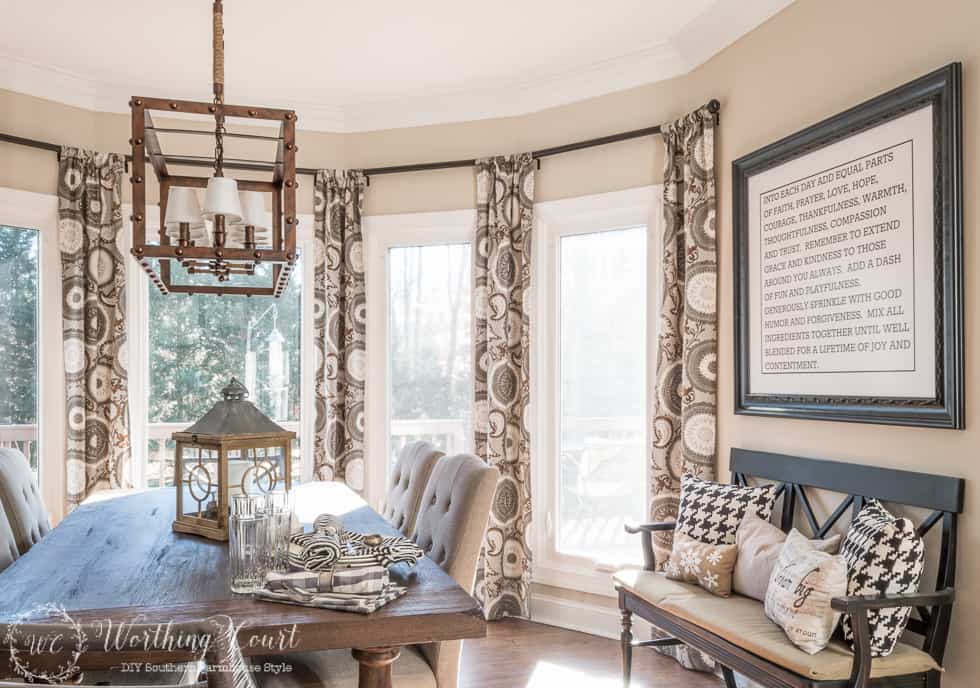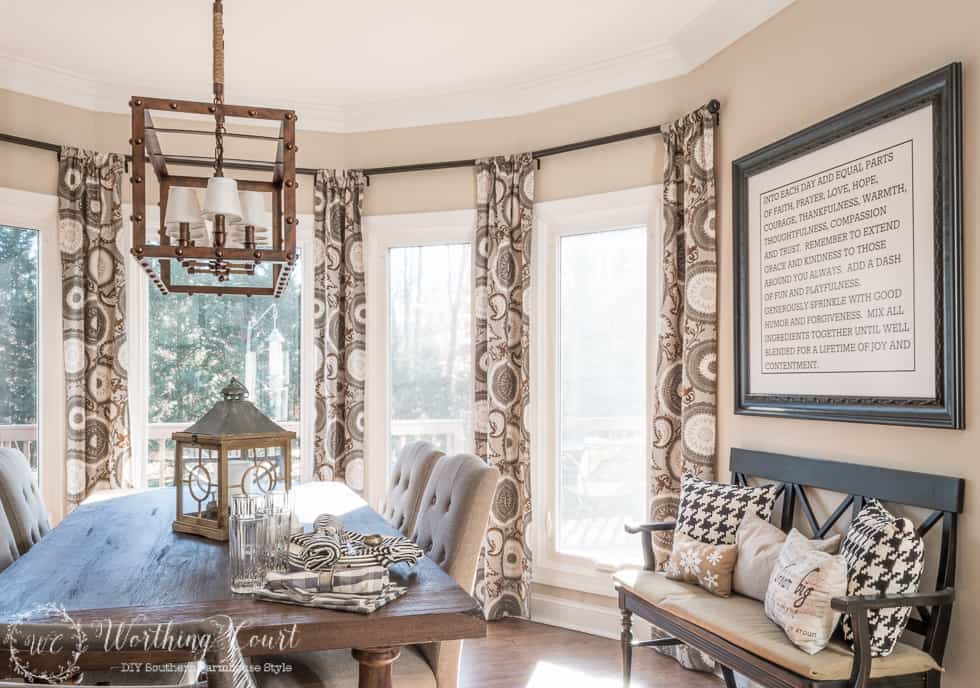 Bench – Walmart (similar) || Black and White Houndstooth Pillows – Amazon (similar) || Each Day Printable – Free from Worthing Court
Another item that I get asked about over and over is in my kitchen.  It's the lidded container at my hot drink bar that I keep all of my drink pods in.  Mine came from my local Michael's store.  I saw one in the same store the other day, but I don't think they sell it online.  I've recommended a similar one from Wayfair to several people, who have purchased it and tell me they're very happy with it.  See the entire kitchen HERE.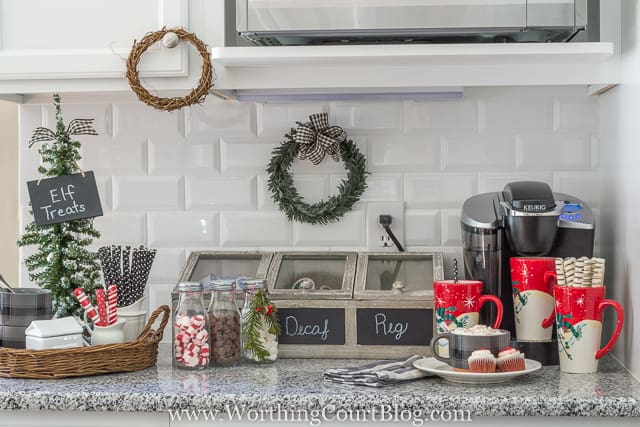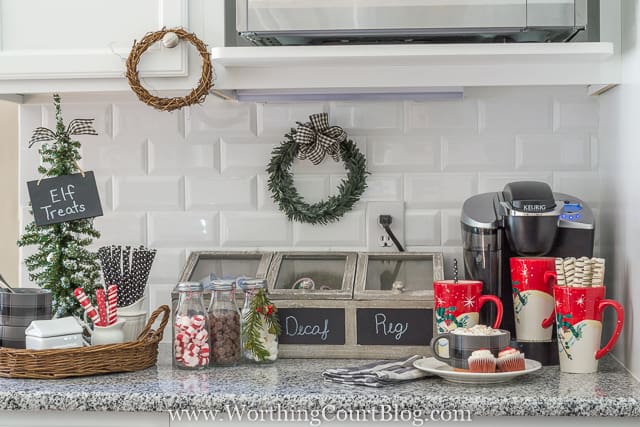 3-Sectioned Wooden Box With Lids – Wayfair
My laundry room is another room that has a few items in it that I get asked about a lot too.  See the full reveal HERE.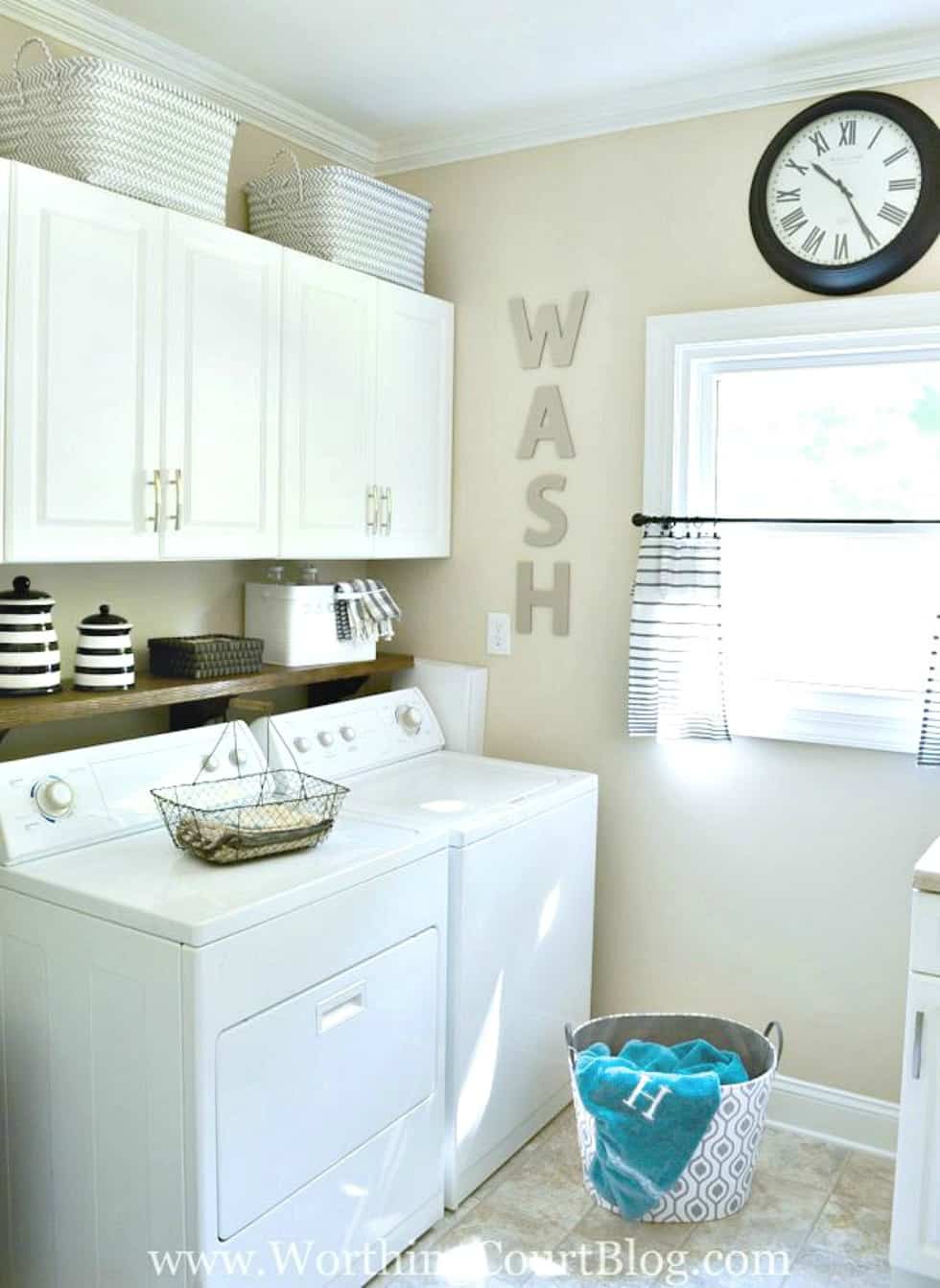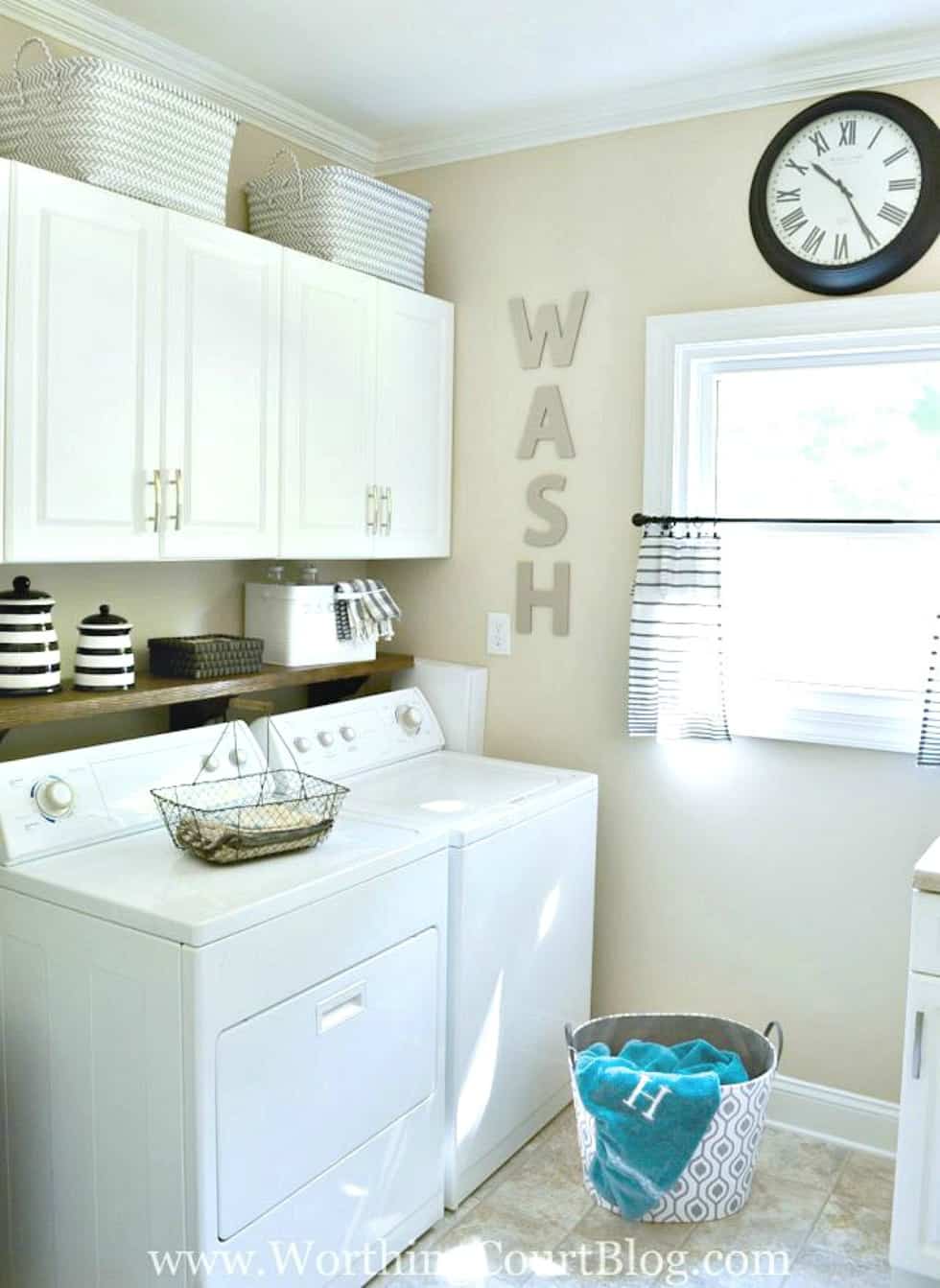 Striped Canisters – Amazon (similar)  || W-A-S-H Letters – Hobby Lobby || Fabric Laundry Basket – Target (similar) || Baskets Above the Cabinets – Target
That pretty much covers what I get asked about the most.  Let me know if you'd like to know about something different.  I hope you found this resource list helpful!
Pin it for later!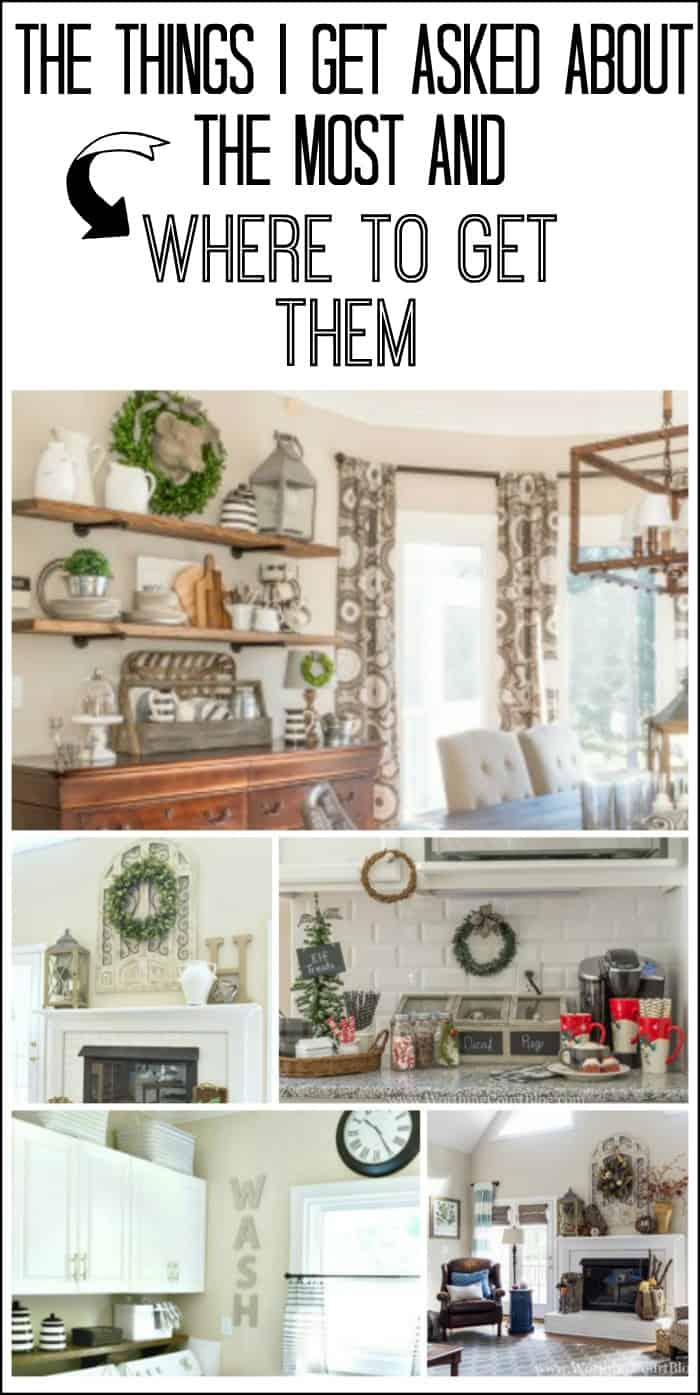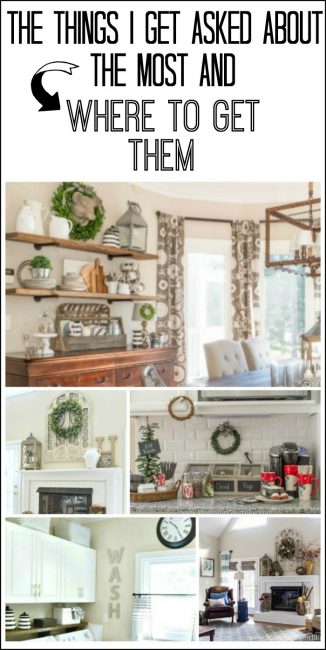 Sharing at THESE great parties.