Caryl's Christmas shop is my favorite place to go for all things Christmas!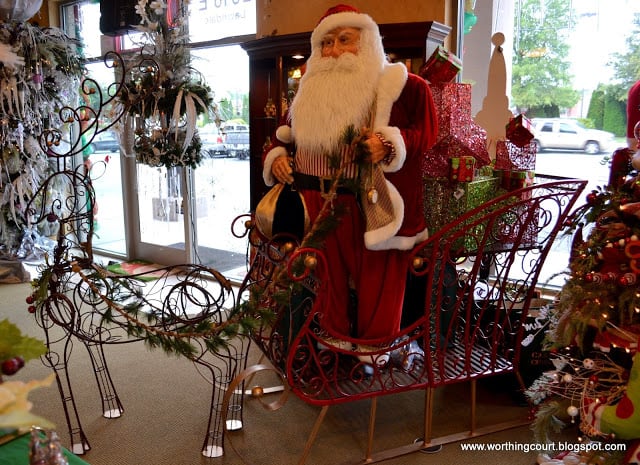 Every August/September, the oh-so-talented designers start the process of creating a Christmas wonderland.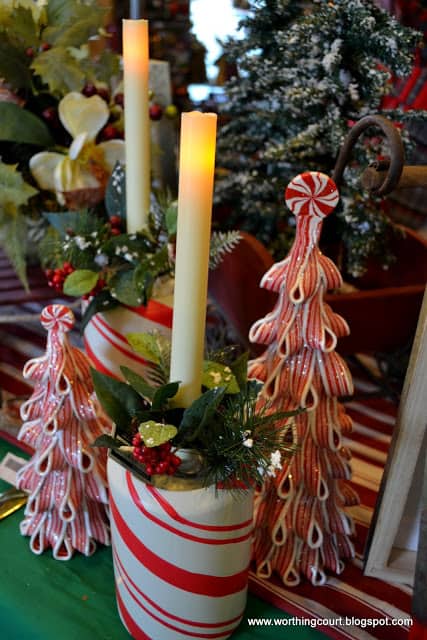 If there's anything that I want to add to my decor, I usually find it at Caryl's.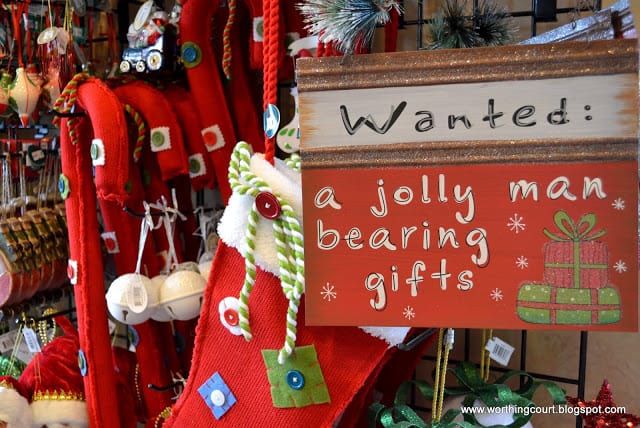 One of the best things about Caryl's shop is the way that it is arranged.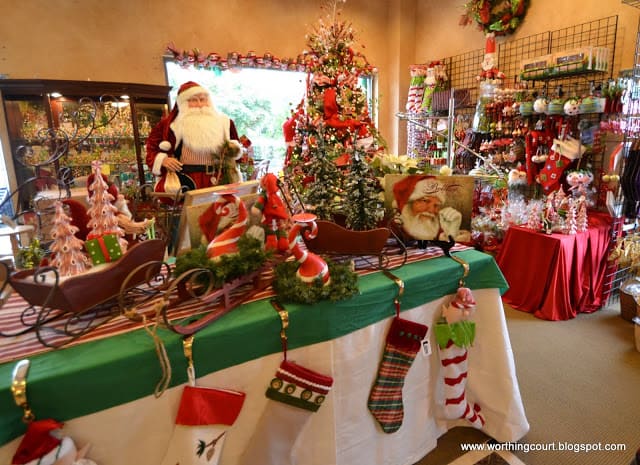 There are quite a few themed trees in the store.
All of the ornaments and accessories that are a part of the theme are right there with each tree.
Can you tell that this is the tree that inspired the tree in my family room?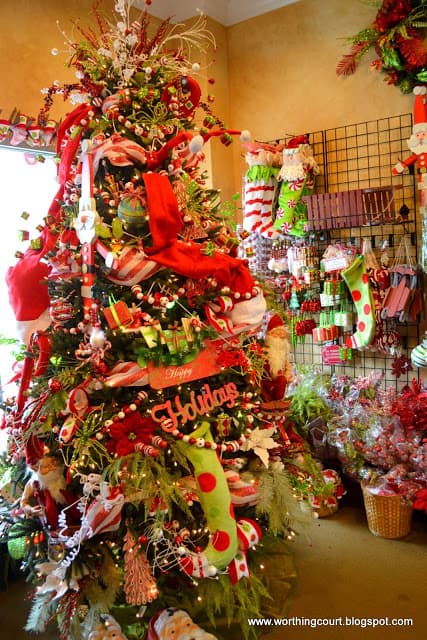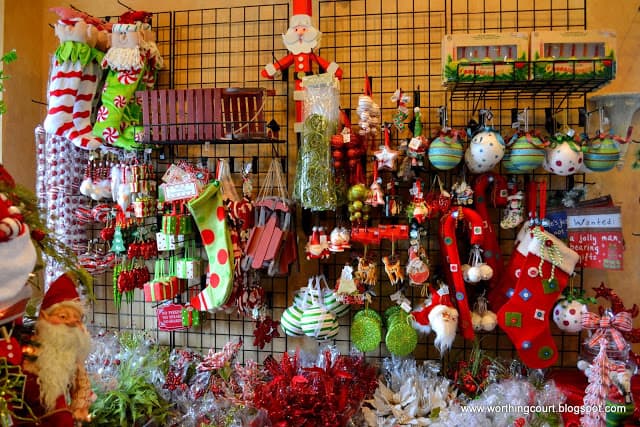 One of these cute little gingerbread signs came home with me.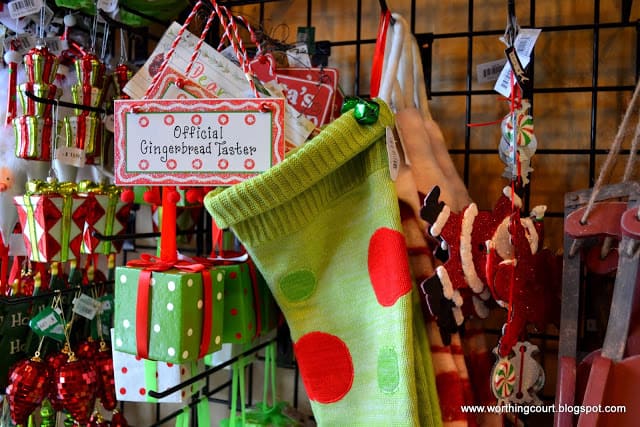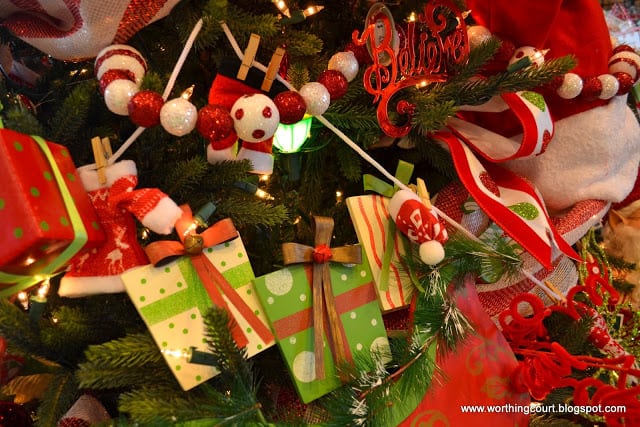 I was heavily influenced by this one too.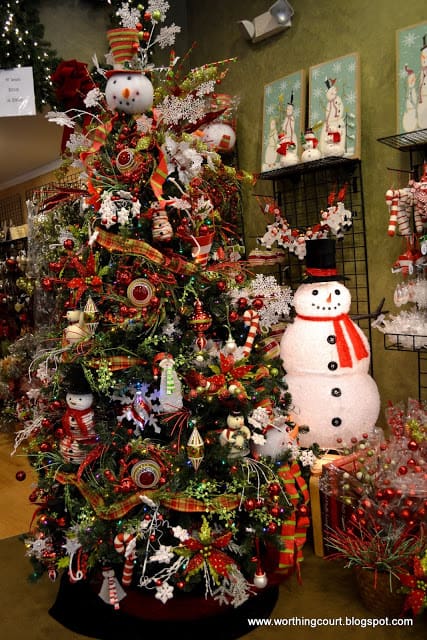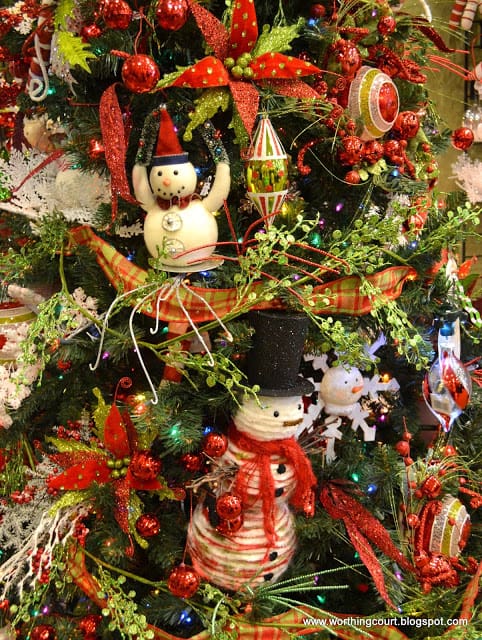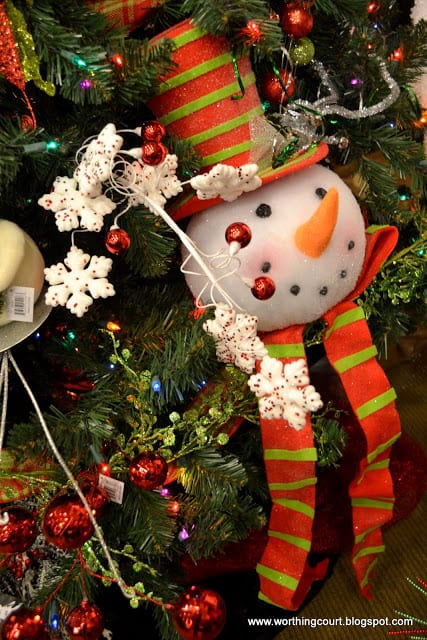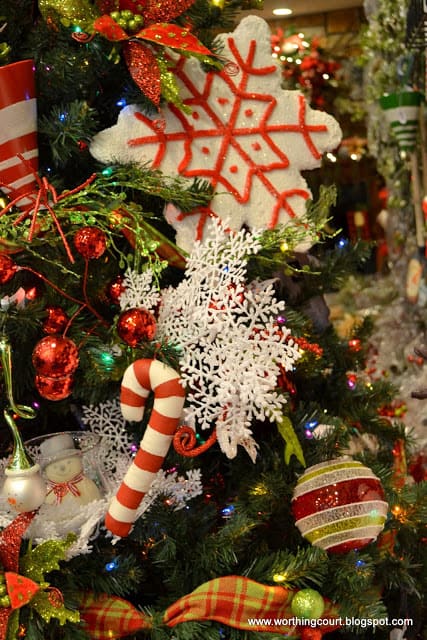 Aren't the jewel tones beautiful?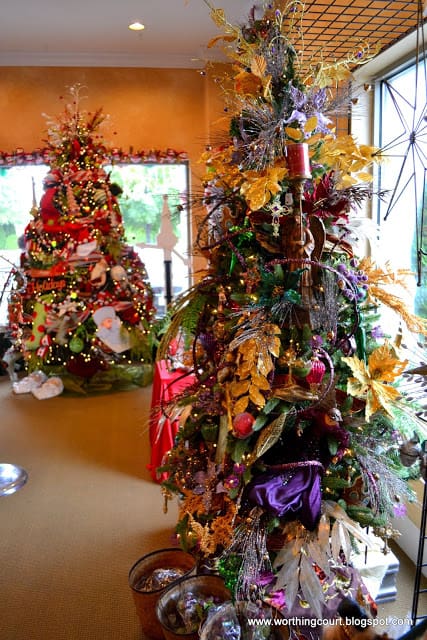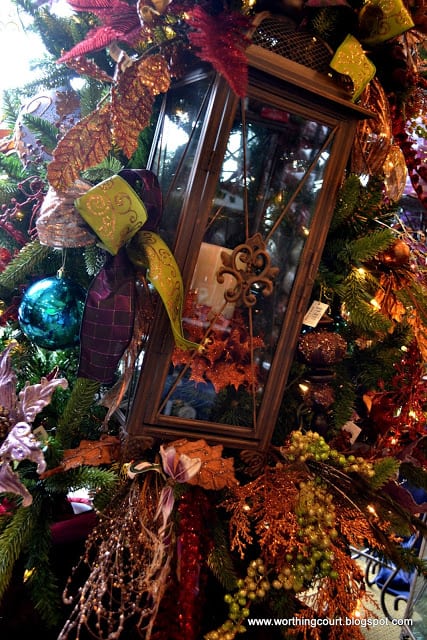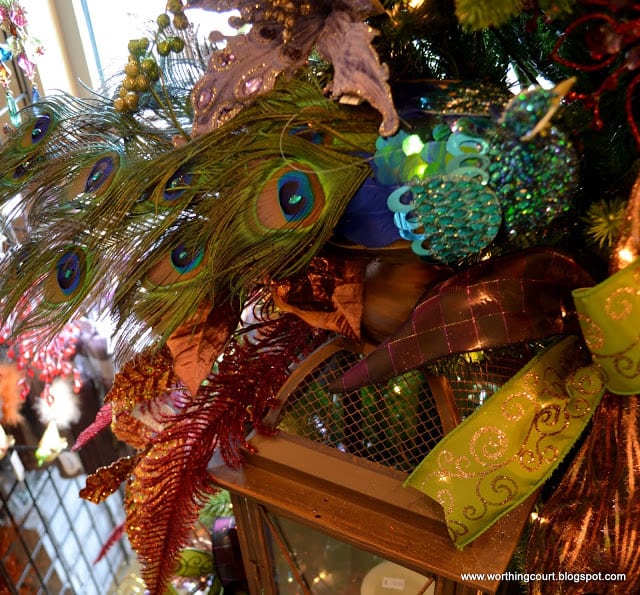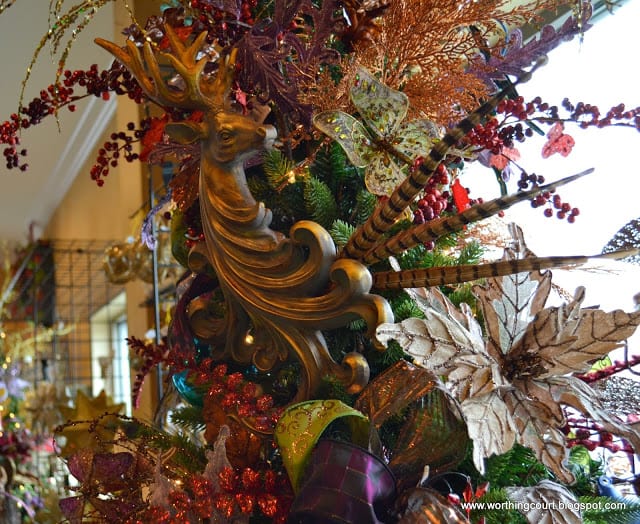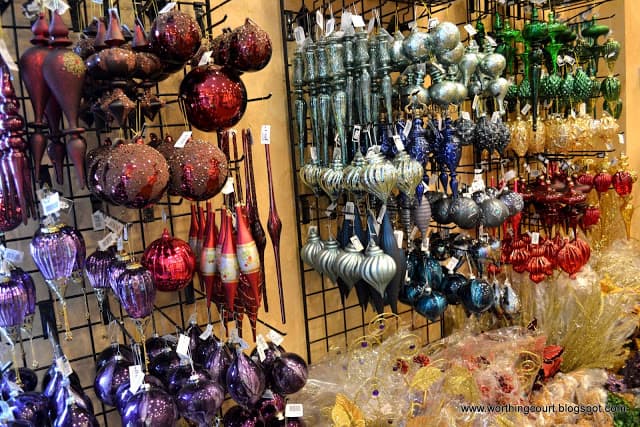 For those of you who are fans of upside down trees.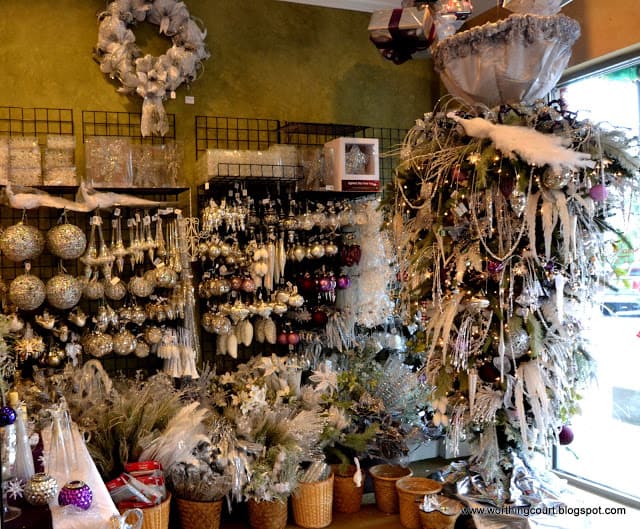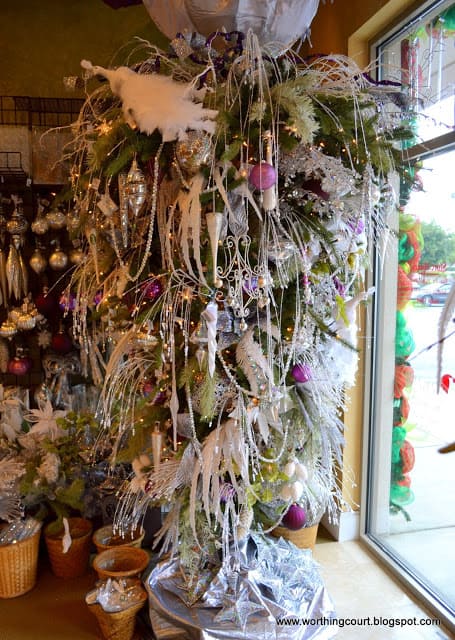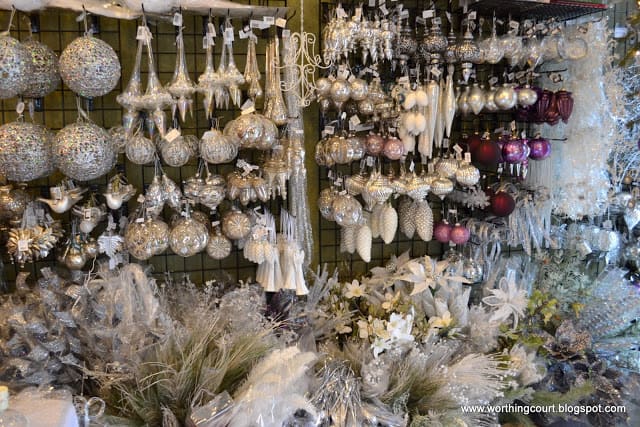 This decked out chandelier was hanging nearby.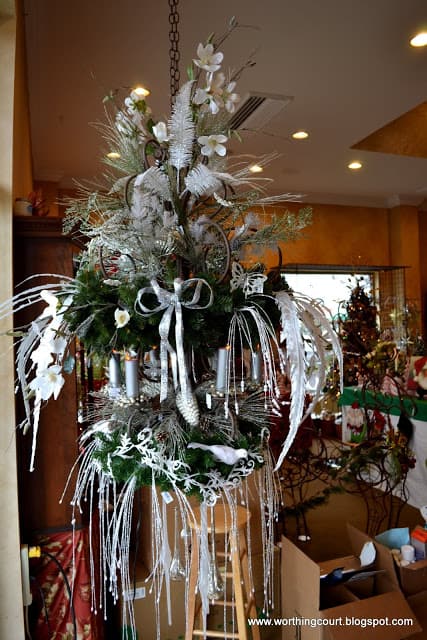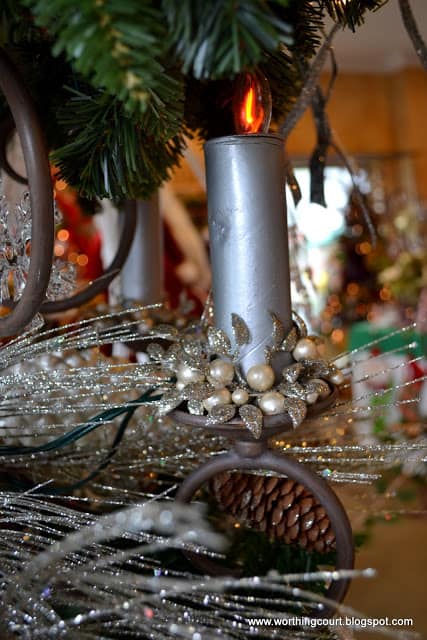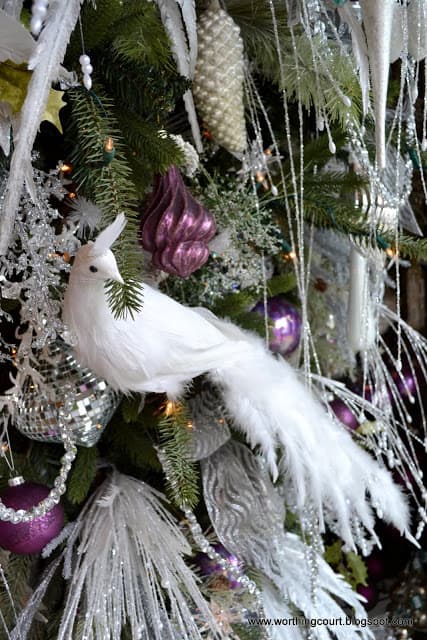 Caryl told me that the traditional style, red, green and gold ornaments and accessories are the best sellers every year.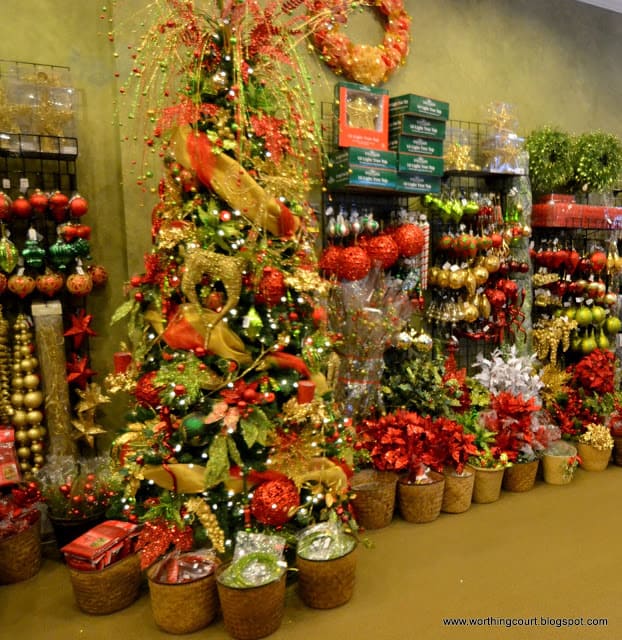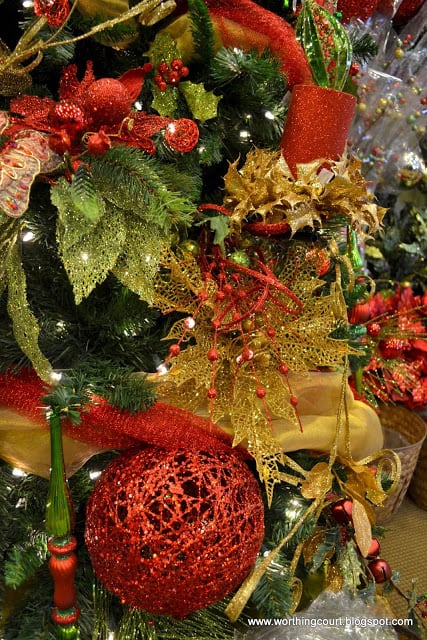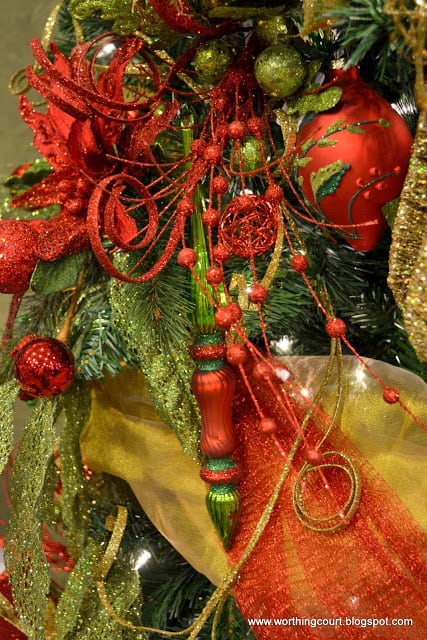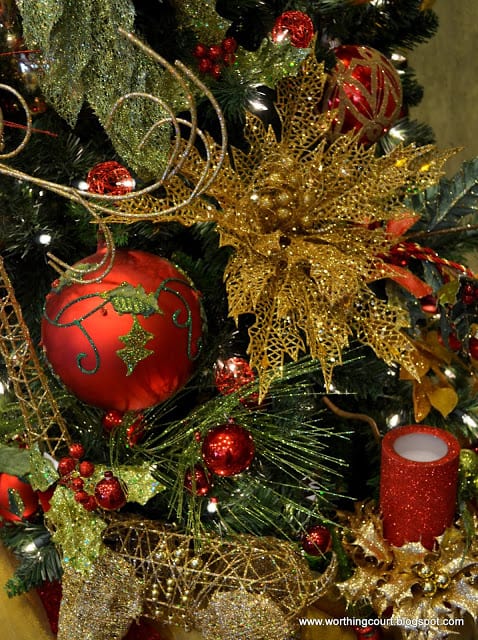 There is a rock fireplace in the back of the store.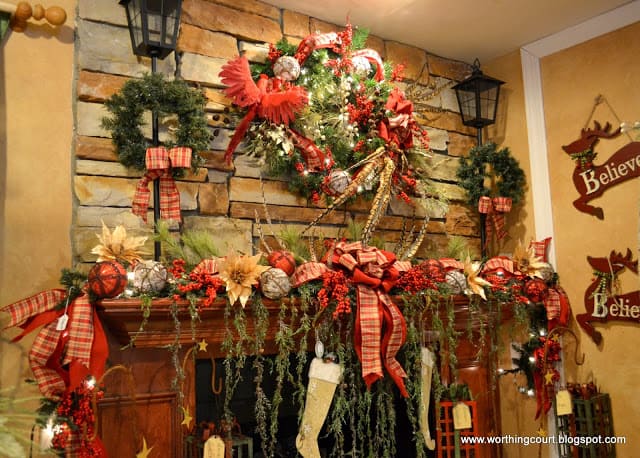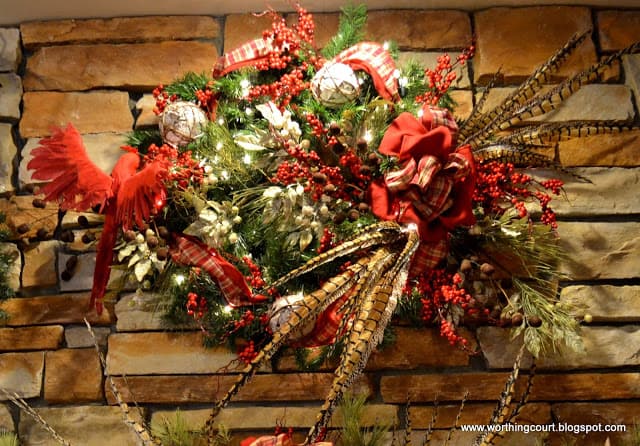 It's the perfect spot for a woodland themed tree.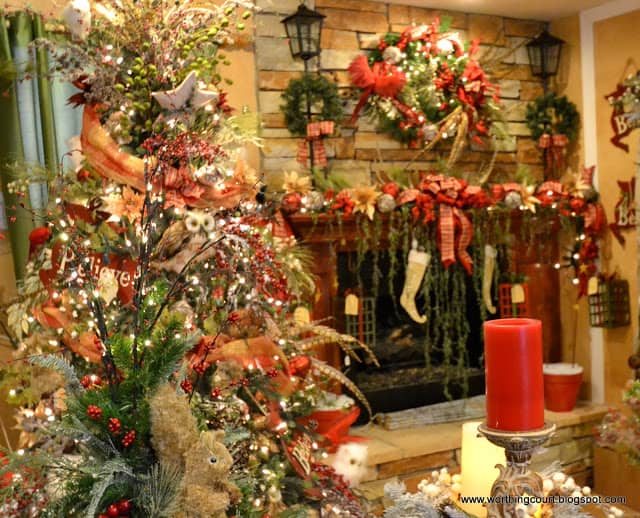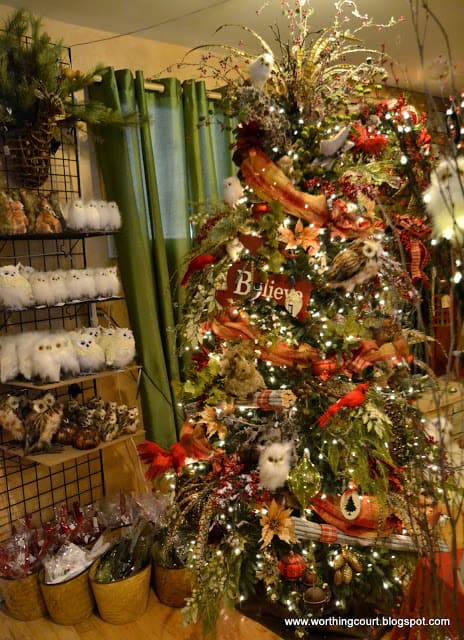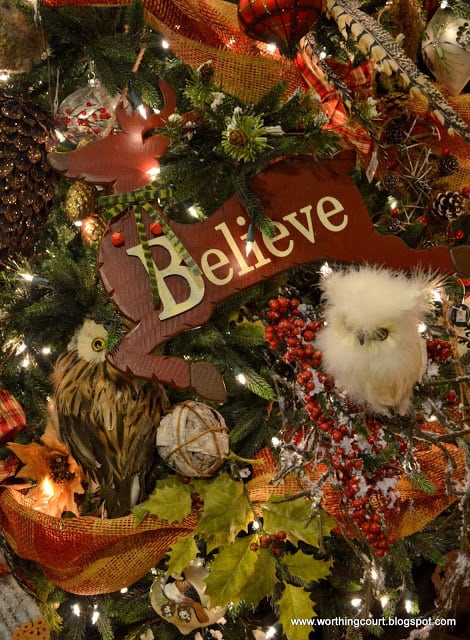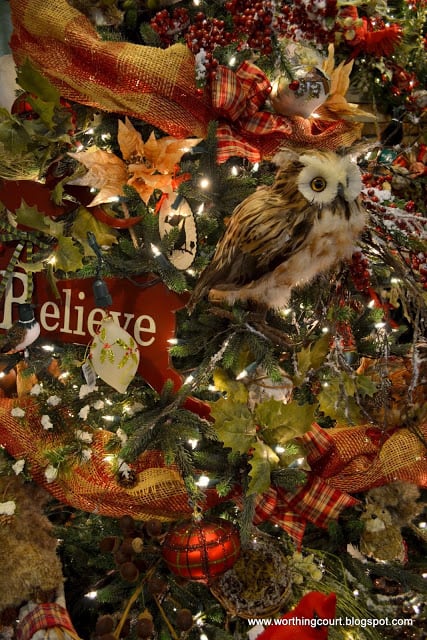 And I adore these!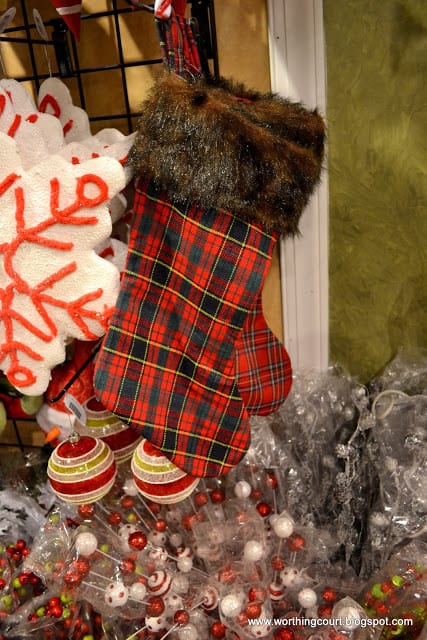 Last but not least is this beauty.
My pictures do not do any of the trees justice, especially this one.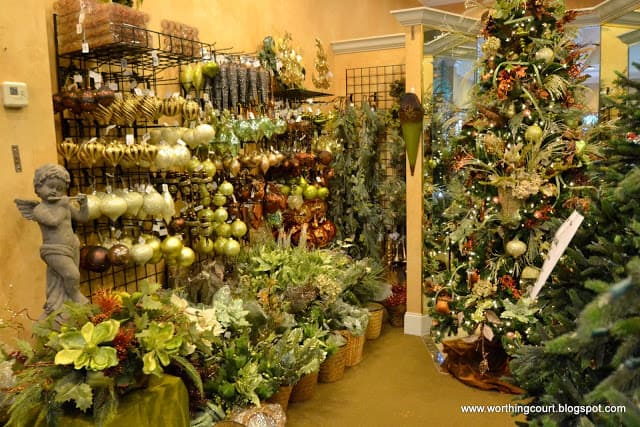 Click here to see a full step-by-step tutorial for decorating this fabulous tree from the talented designers at Caryl's.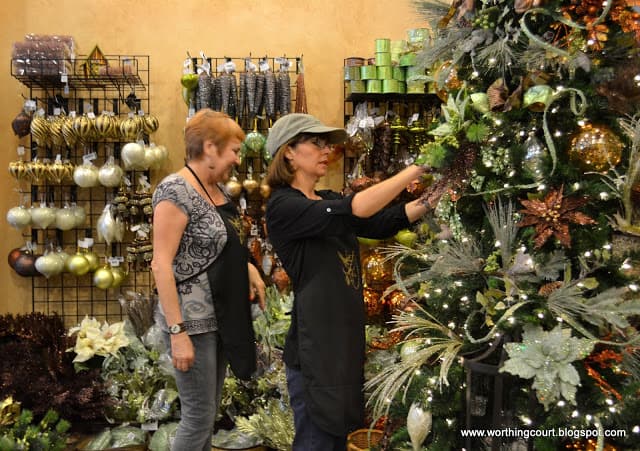 You can apply all of the same steps used on this tree to decorating yours.
And click here to see a short, fun and lively video of the whole process.