Have you ever had a certain look you were after and just didn't seem to be able to pull it off?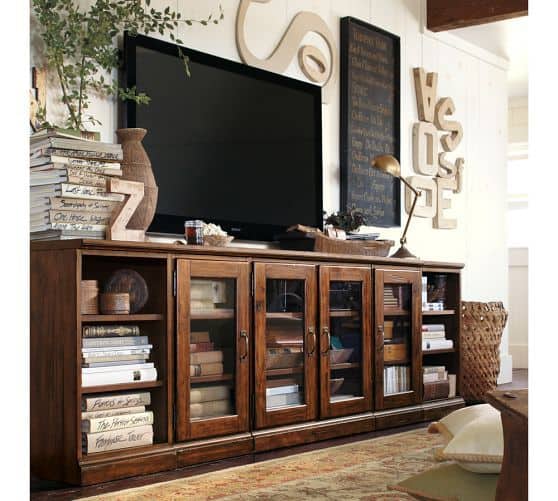 Pottery Barn
I knew that I wanted a typography wall – it's just that I was paralyzed with fear because I've never been successful at putting one together before.
The whole typography thing started when I found this ginormous unfinished frame in the clearance section at Hobby Lobby.  Then I found the typography poster while browsing the aisles of TJ Maxx one day.
I made a beeline to Lowes and had a piece of luan cut for the back and covered it with aged wood looking scrapbook paper and mounted the typography poster to that.
The game table is all set up with popcorn and Route 66 root beer for me to whoop Pookie in a mean game of Yahtzee.
I took an old picture frame and made a chalkboard just by removing the glass and spraying the back of it with chalkboard spray paint.  I kept the wording on the chalkboard simple since there's so much going on on this wall.
BTW – HOH stands for "House of Handgraafs" and 2005 is the year that I spoke my "I do's" to Pookie.
As Hobby Lobby would put their typography letters on sale (which they often do),  I would pick a couple up every now and then.
I still think it has some empty gaps that I need to fill in.  Don't you?
One thing that I really like about the wall is all of the dimension it has.
I wasn't so much trying to copy Pottery Barn, but I sure was inspired by it!
Who doesn't love a good before and after?
Who do you think won that game of Yahtzee???
There are several other projects that have gone into our basement media family room makeover.