Unexpected Color and Mixing Patterns in the Basement
I've already given y'all lots of sneak peeks of the media room in my basement.
 I've been plugging along and bit by bit it has all been coming together.If you know me, then you know that I love to mix patterns, colors and textures throughout my home. ☺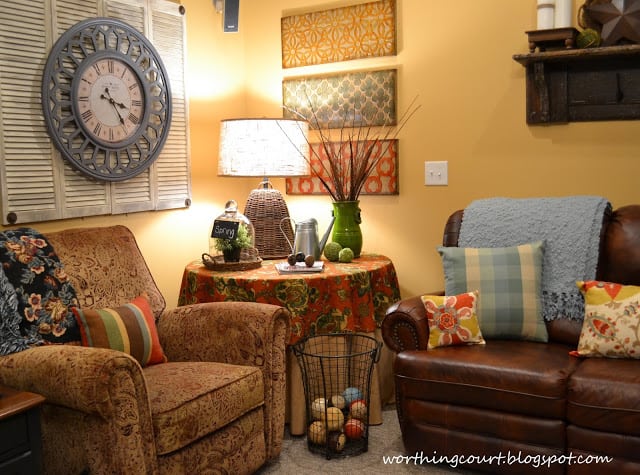 I've already completed a project for the other side of the room, so hopefully I'll be able to finish the room soon so that I can give you a full room reveal.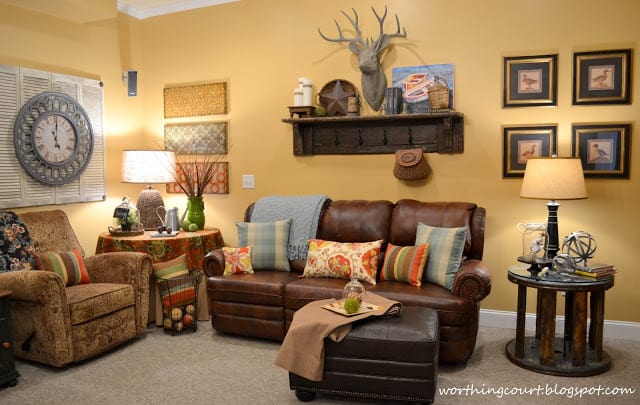 I wanted to talk to you a little about why I used pops of blue in here and why I mixed so many patterns.
First, take a look at this part of the basement before any changes were made.
In this before pic, several pieces of furniture have been shoved around to make way for the new media center that we added.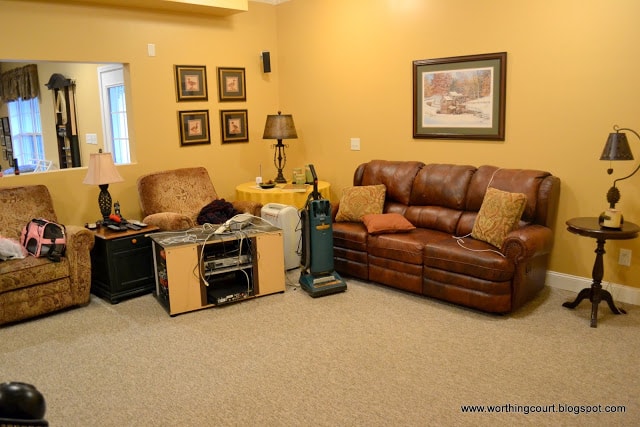 Wow – that's bad – now I remember why we hardly ever used this room.
Other than adding the media center, I had to work with the rest of the furniture that I already had – the ugly, pouffy leather couch and the recliners with tapestry'ish upholstery.
So I took my lead from the leather on the couch and decided to go with a rustic/industrial vibe.  I hoped that some pattern play in the pillow fabrics would distract your eye from the furniture.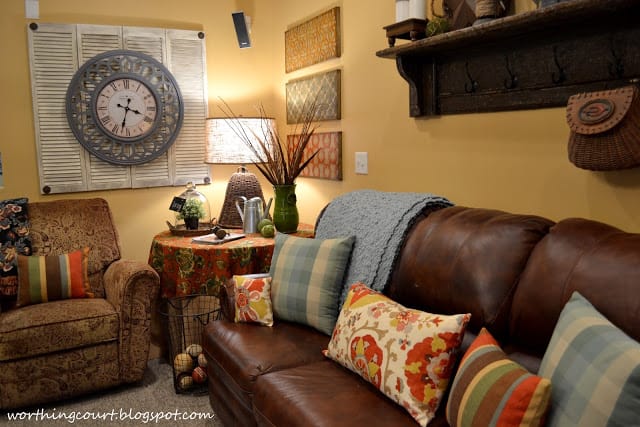 And the blue surface of this industrial style table, that is made from a repurposed spool that was rescued from an old mill, inspired me to add pops of blue around the rest of the room.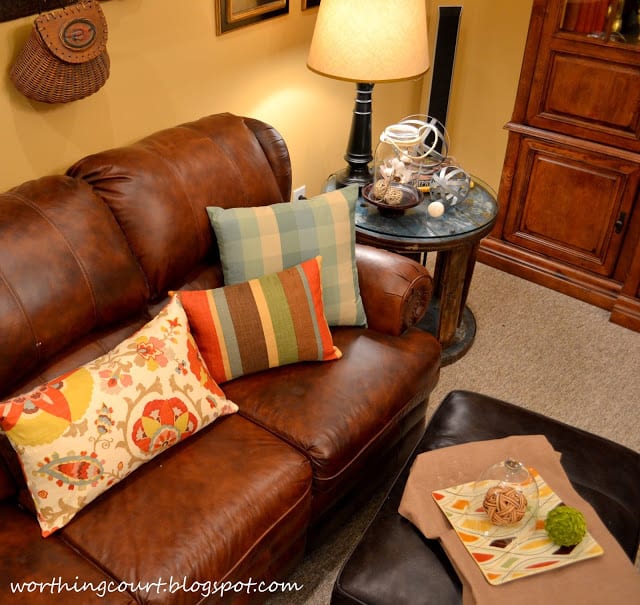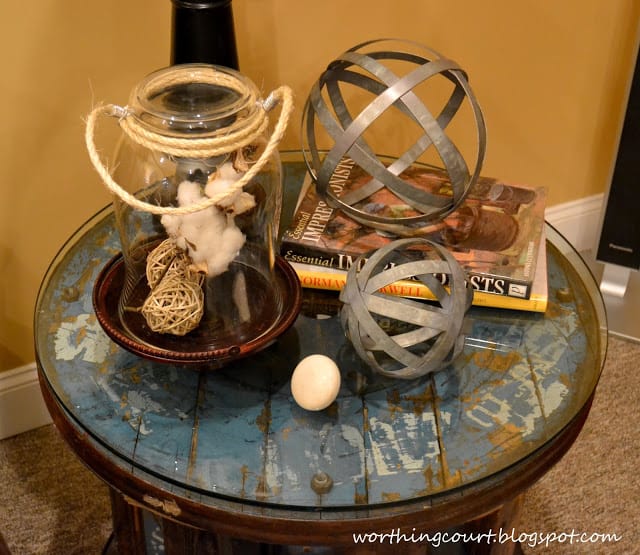 I mixed lots of different fabrics, accessories and things on the walls, hoping to keep the eye from focusing on the furniture that I have no idea why I agreed to buy.
What was I thinking???
Anyway – even though there's a lot going on, it all somehow works for me.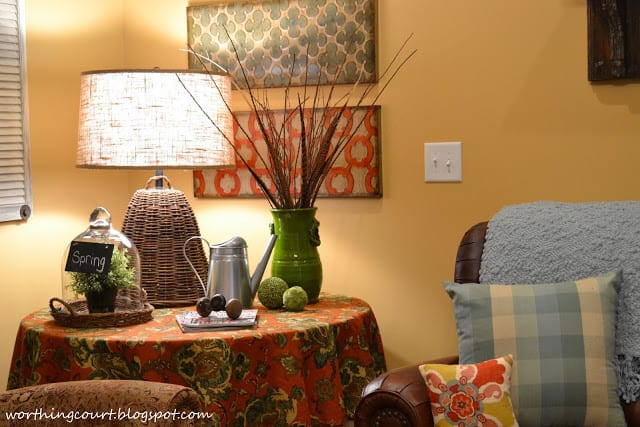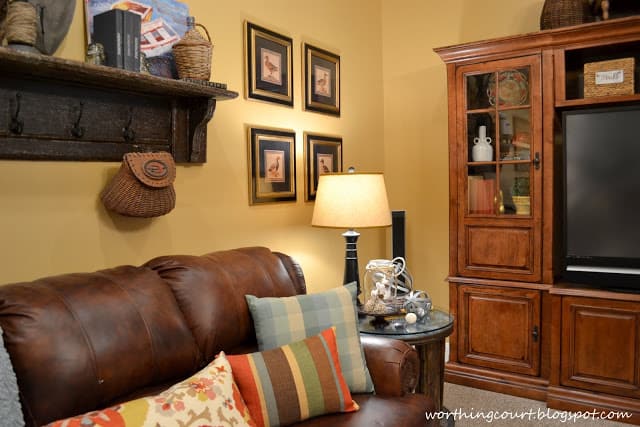 One of my very favorite things is the addition of my new bff, Tuck.
Sigh…I'm still in love with him.  Pookie just doesn't get it though.
Tuck came from a favorite online shop of mine, Farmhouse Decor.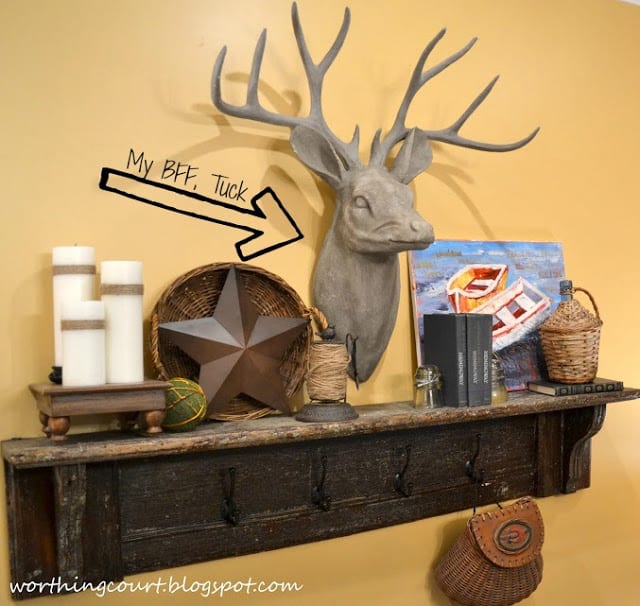 So I hope when you look toward that wall, you'll notice Tuck and the vintage mantle that I scored for $10 and all of the colorful pillows more than the ugly, pouffy leather couch.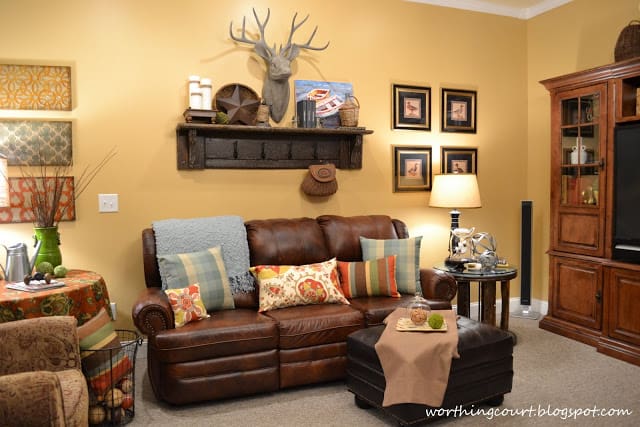 Here are a couple more projects from my basement family room makeover:
Repurposed Bifold Doors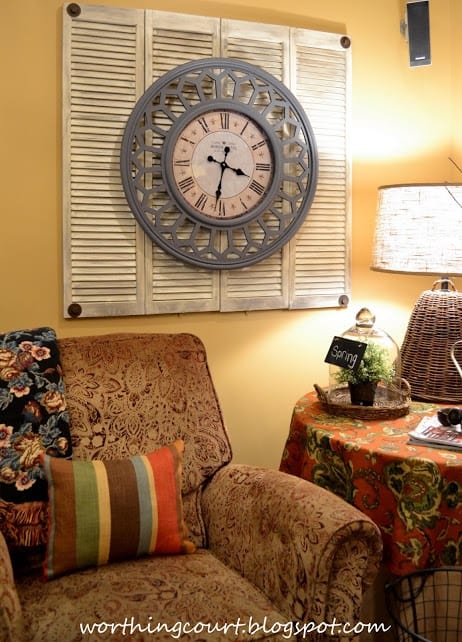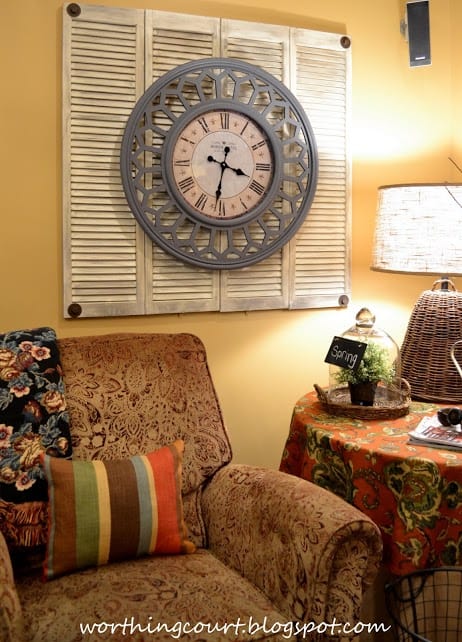 Pottery Barn Inspired Typography Gallery Wall