New Chairs, Chalk Paint And Updating My Family Room Decor
Have you ever started out looking for one thing and wound up with something totally different?
That's what happened to me a few weeks ago when Pookie and I set out to find a replacement for his worn out leather recliner that is in our family room.  He just wanted a new recliner, but what I really wanted was two matching chairs that could flank our fireplace.
We had narrowed the selection down to one particular chair and I was in the midst of selecting fabric, when Pookie totally bowled me over by saying, "Why don't we just replace all of the chairs in the family room and get the couch recovered too?".  Ummmm….okay!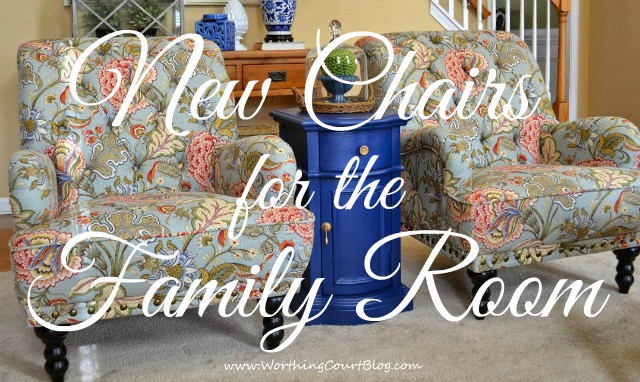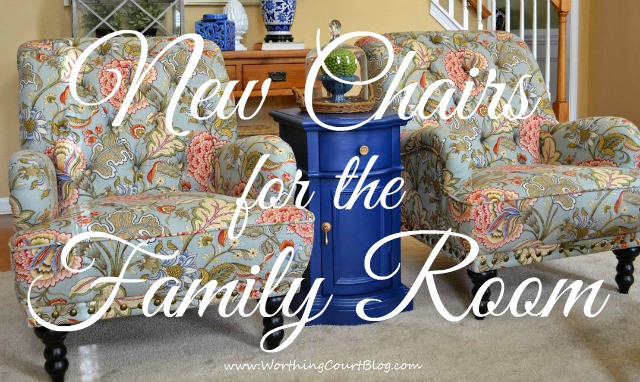 Pin
The one compromise that I made was that Pookie's new recliner will be leather instead of fabric.  That's ok.  It can't always be all about me.   😀    His new chair is much nicer looking and isn't as poofy as the one we have now, which will be much more tolerable to me.
So thus began a whole new plan for our family room decor!  I've been spending a lot of time lately searching high and low for a few more furniture pieces, fabric and accessories to begin the makeover of our family room.  You can see a peek of a new console table behind the new chairs.
His beloved new leather recliner will be picked up tomorrow.  The first new pieces of furniture to officially make it into the room are these chairs that I found at Pier 1.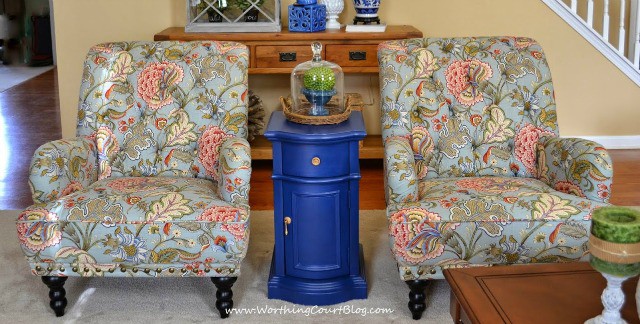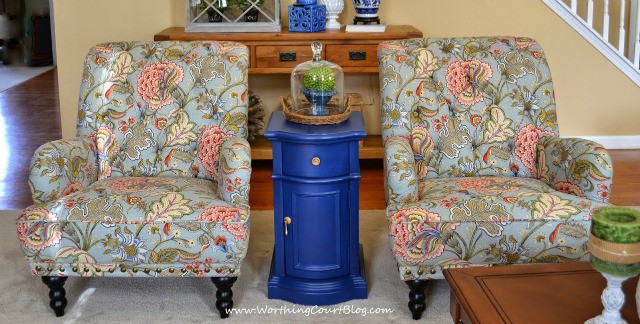 Pin
 If you follow me on Instragram, you already know that this is so opposite from the direction that I thought I would go in, but when I saw these chairs it was love at first sight!
I love every single thing about them.  Their tufted backs and the shape of the arms…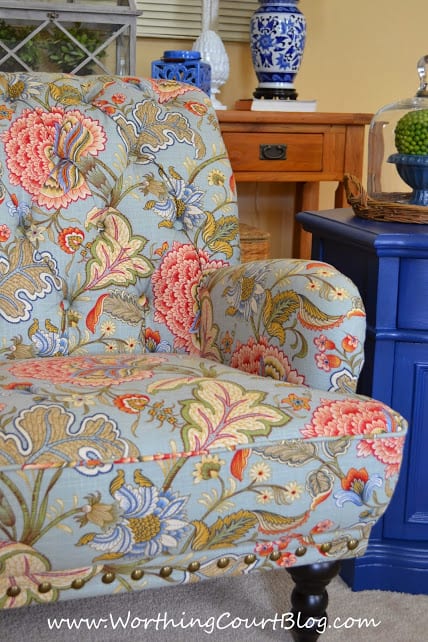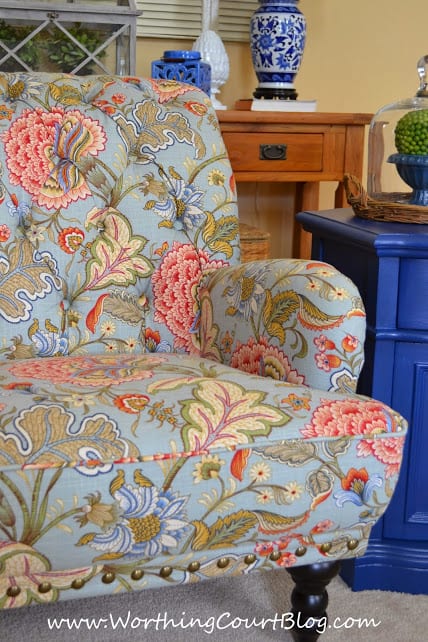 Pin
…the nailhead trim around the bottom…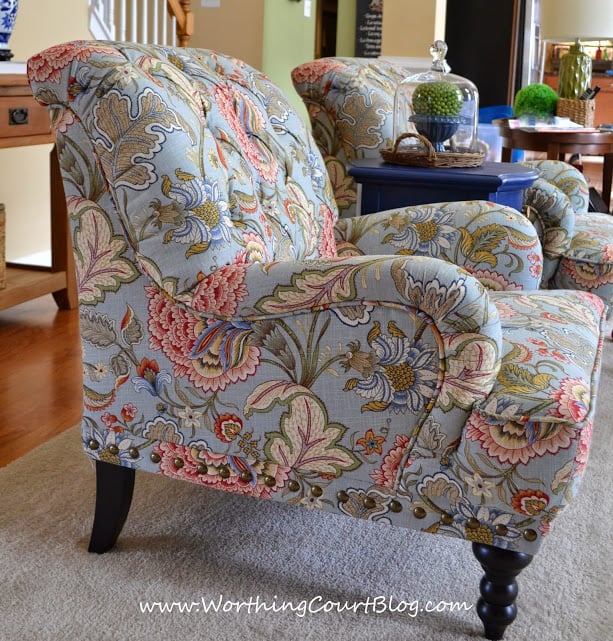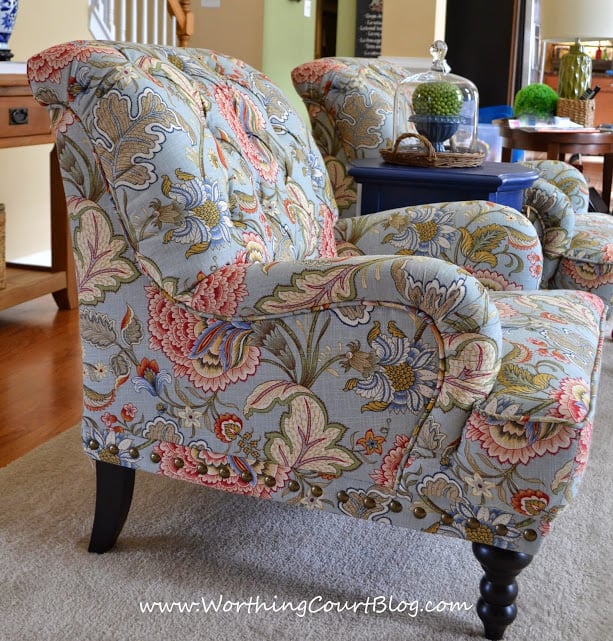 Pin
 …and the gently rolling top of the chairs.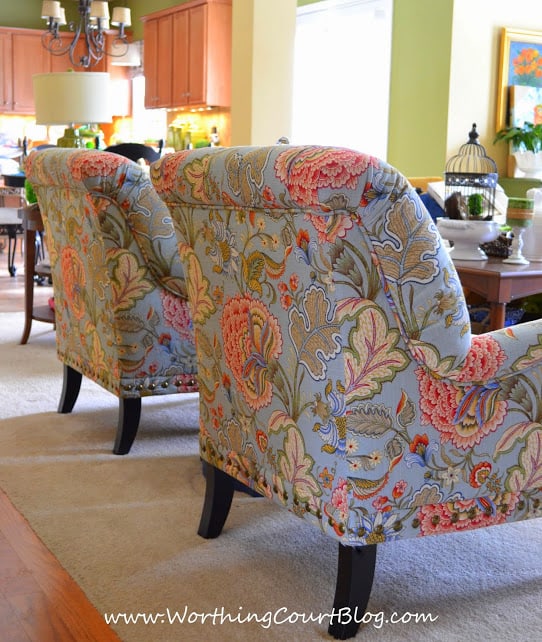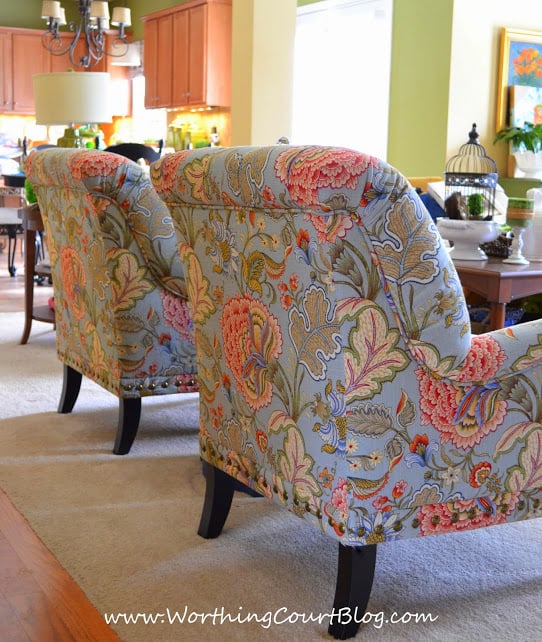 Pin
 Once the new chairs were in place, the little chest that goes between them literally screamed for a makeover!  Here's what that chest used to look like: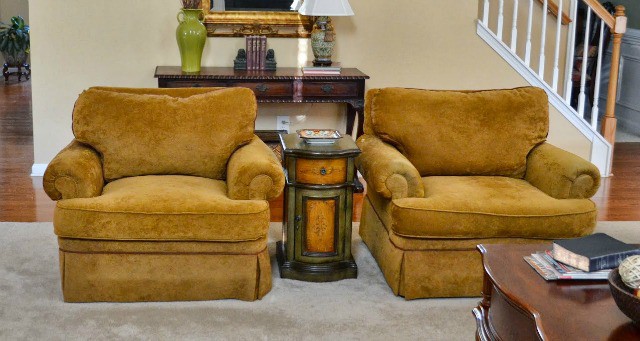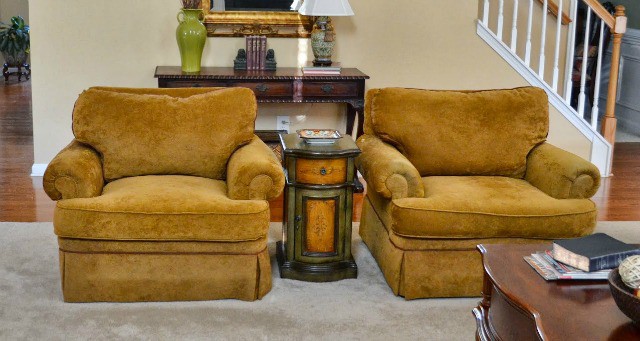 Pin
I used Annie Sloan Chalk Paint in Napoleonic Blue to give that puppy a makeover.  I decided to seal the table with Minwax spray-on polyurethane instead of waxing it.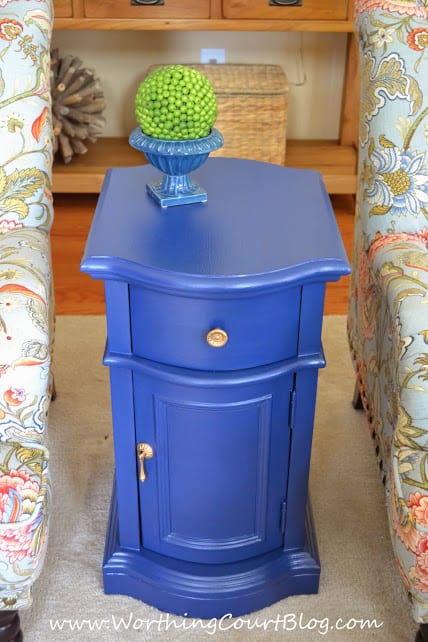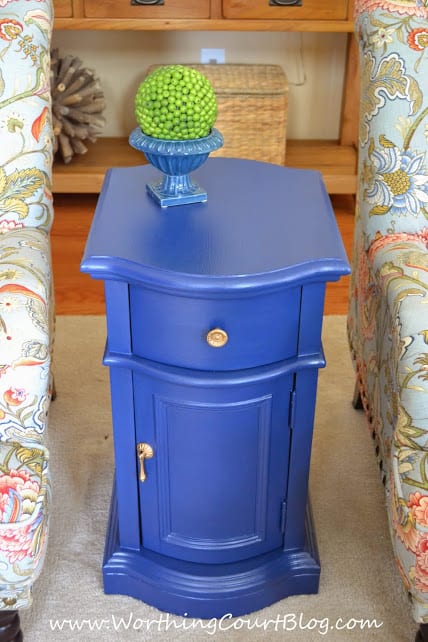 Pin
All that the hardware needed was a once over with some Antique Brass Rub n Buff.
Choosing these chairs with this bright fabric was the best decision I could have made.  They have totally transformed the feel of my family room in a very good way!
BEFORE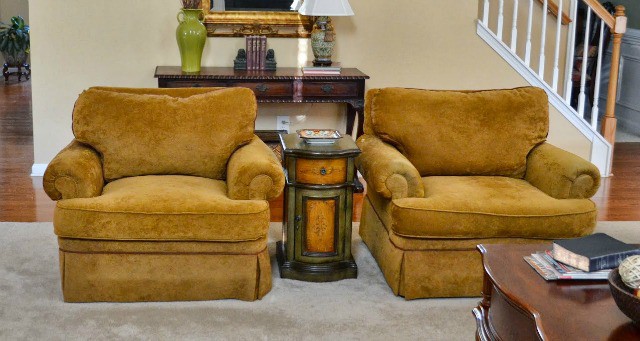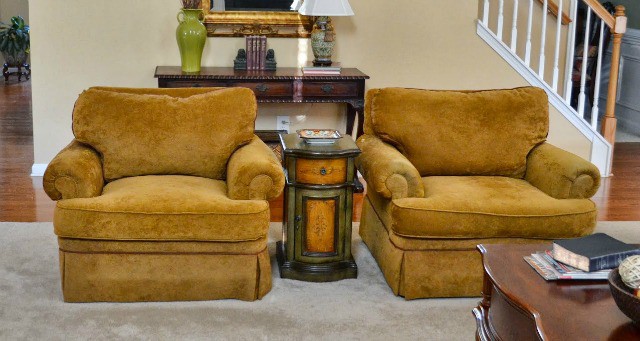 Pin
AFTER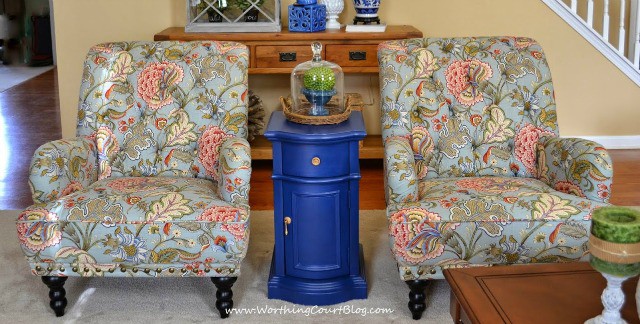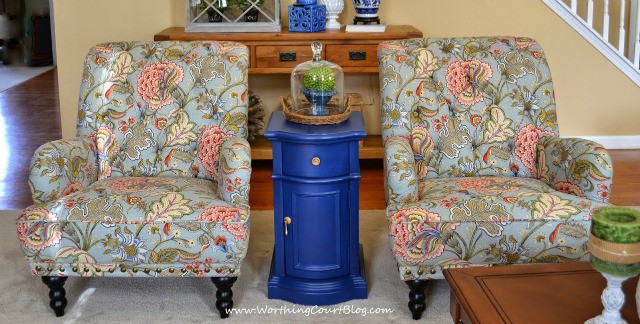 Pin
To say I am smitten, would be an understatement!
Stay tuned for more as my family room makeover comes together.