Valentine's Day Decor Ideas
I am sharing beautiful Valentine's Day decor ideas that you will love!
Usually I don't go all out when it comes to Valentine's Day decor.  I like to add a few pretty touches, but generally speaking I've been enjoying the calm, quiet of the house now that all of the Christmas decorations have been put away for a while.
But one spot that I nearly always switch up for the different seasons and holidays is the little chest in my foyer.  When I made the Valentine's Sweetheart Bouquet, this is the spot that I had in mind for it.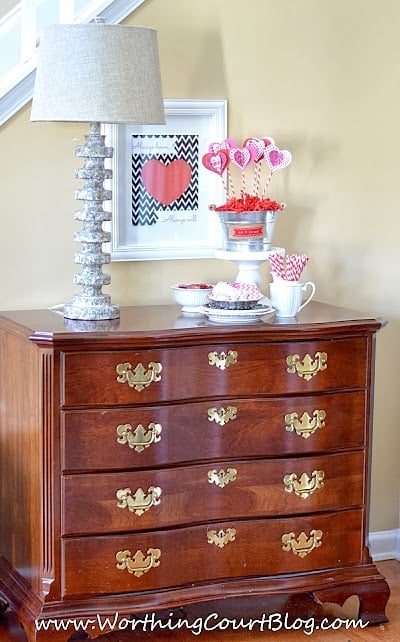 We all know that the space your guests first enter sets the tone for the entire house and I always want my guests to feel a warm welcome.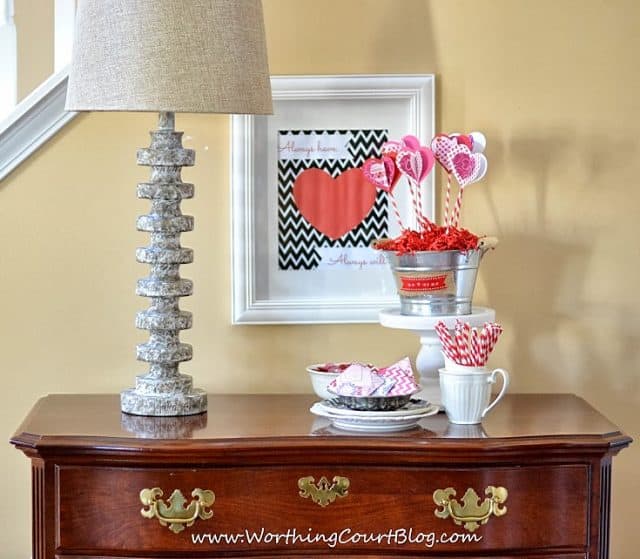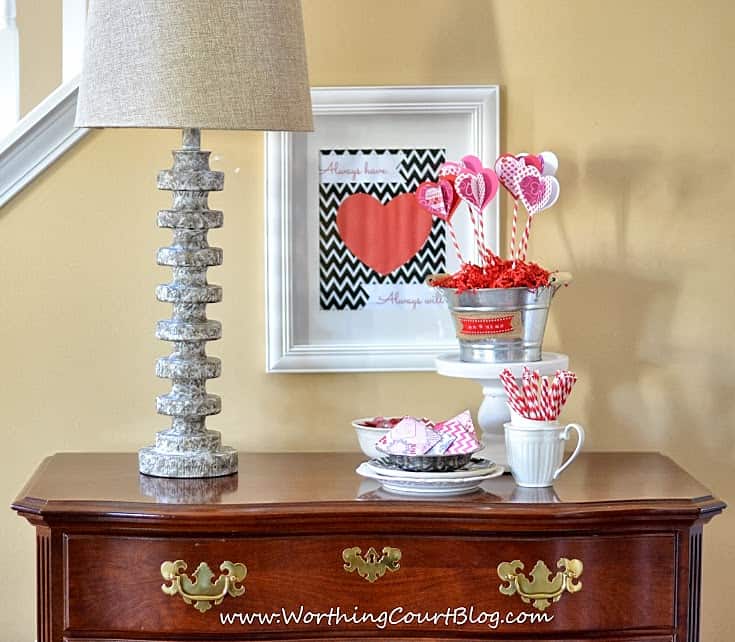 I want to do everything I can to let you know that "I'm so glad you stopped by".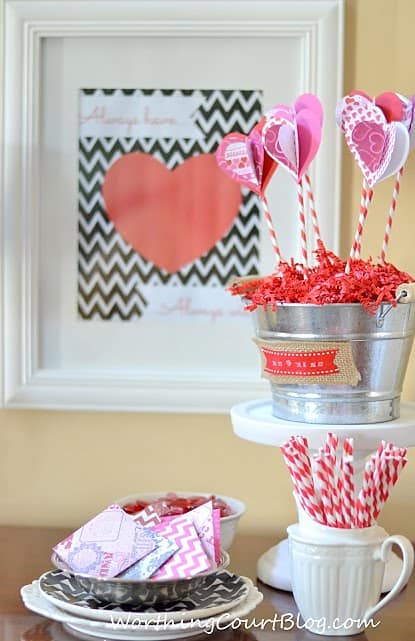 I miss handing out and receiving Valentine's cards like I used to when I was a kid, so I made some of my own.  I'll share these mini Valentine cards with everyone who comes for a visit and have them displayed in a vintage silver dish.  Each one has a special Valentine's Day message tucked inside.  It makes me feel like I'm 7 again.   😉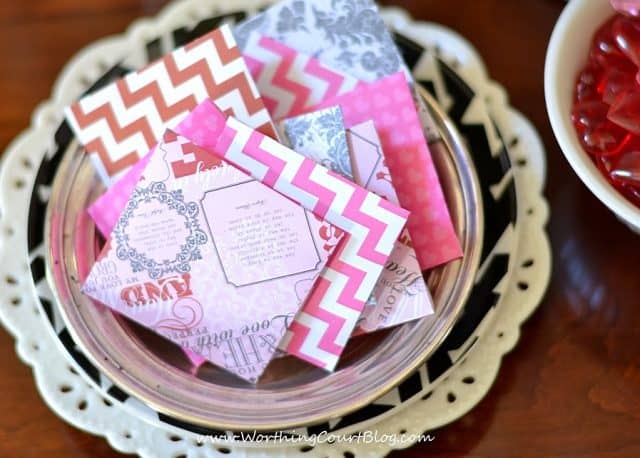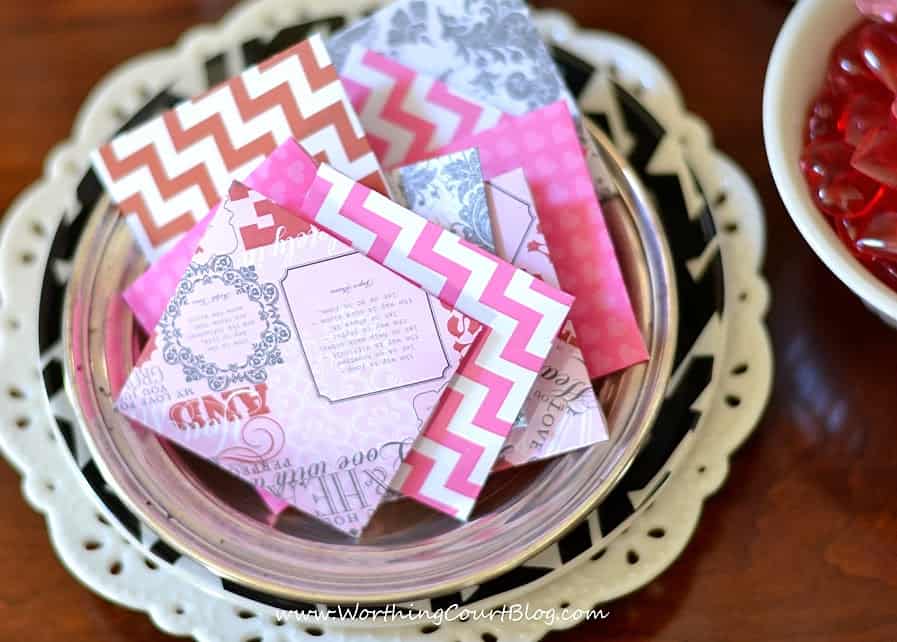 The big debate that I had with myself this year was whether or not to put together a Valentine's display on my mantel.
I chose not to this year and here's why…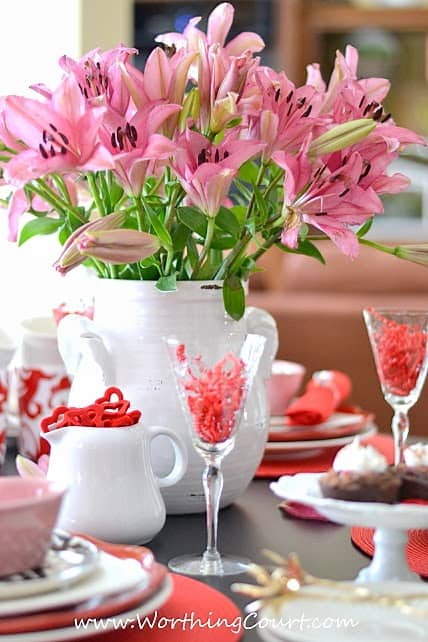 When I spied these fabulous lilies in the store, I knew right away that I had to use them.  So a special Valentine's Day tablescape won out over a Valentine's mantel.
Plus I get to debut my new kitchen table!  It's the first step in my mission to give my kitchen a farmhouse facelift.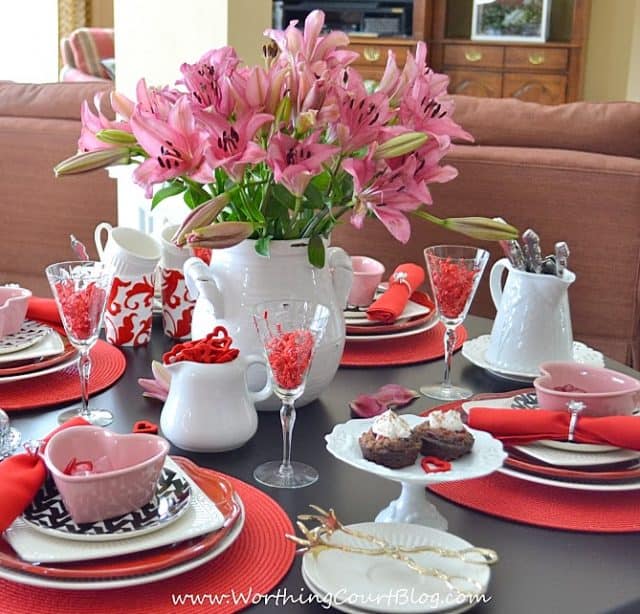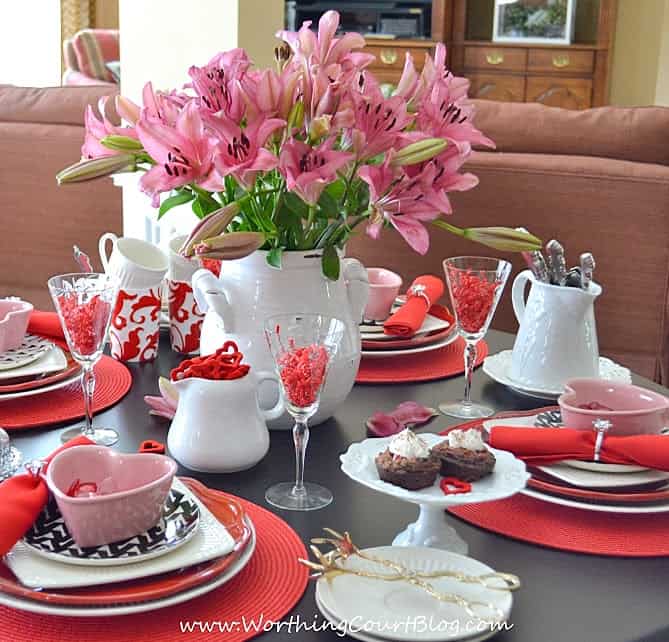 Black, white and red (with a little pink)?  Yes, please. This tablescape screams love!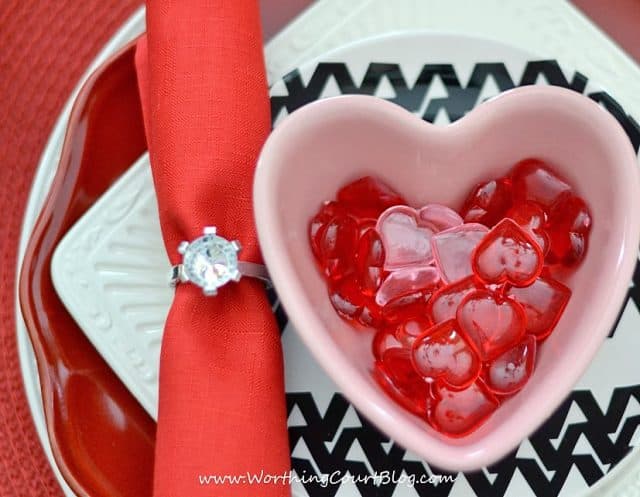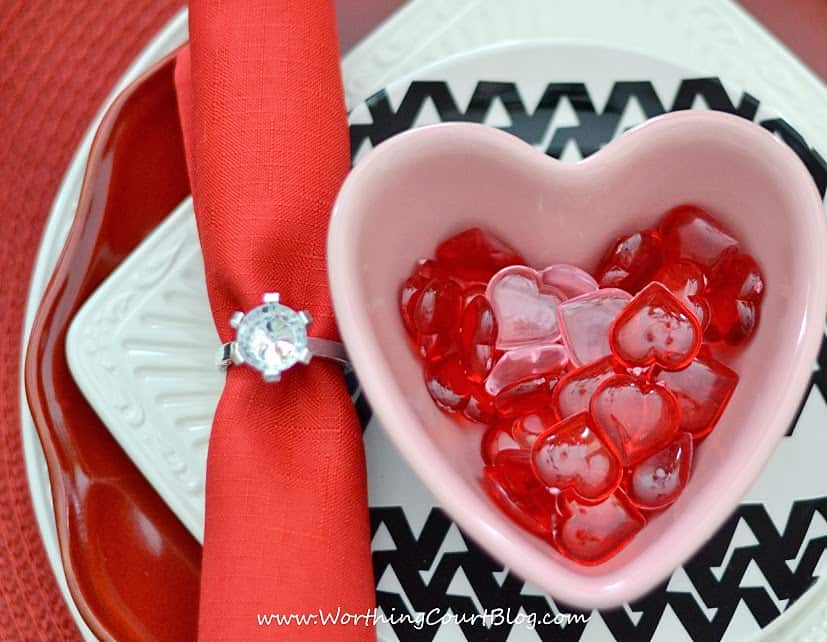 These ginormous rings from the Dollar Tree make great napkin rings.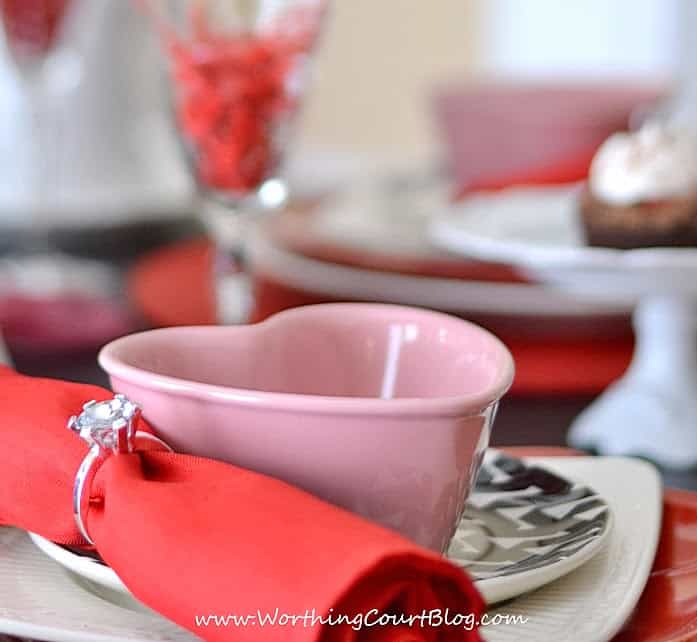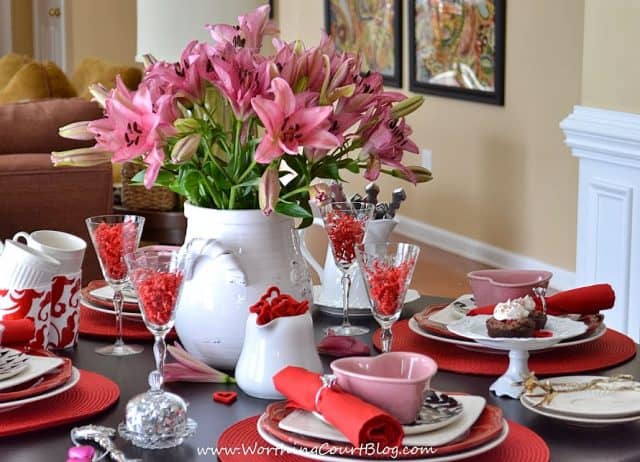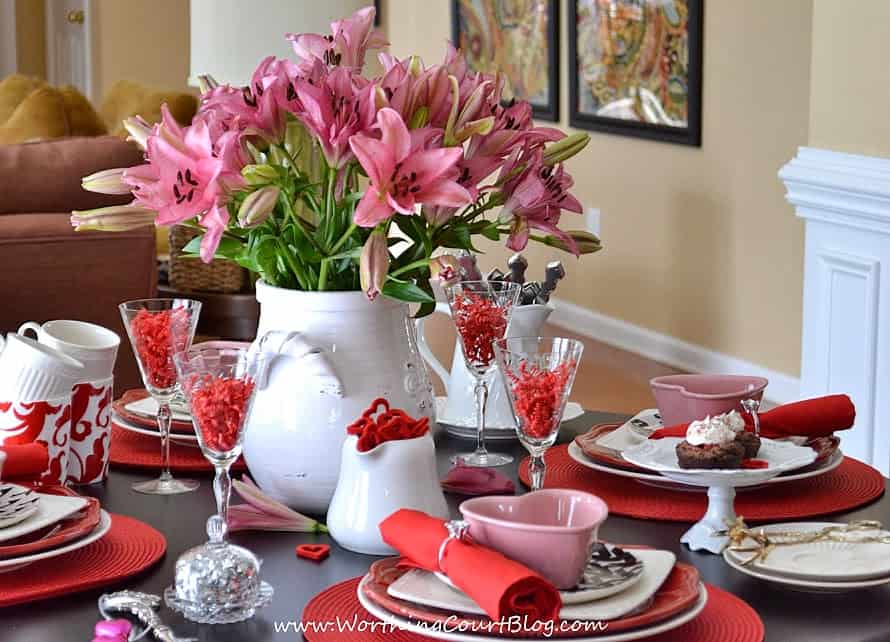 The champagne glasses belonged to my grandmother and must be close to 100 years old.  They are extremely delicate so it has to be a very special occasion for me to use them.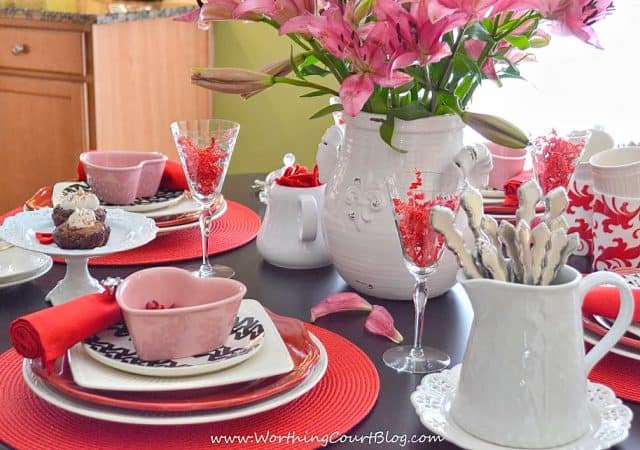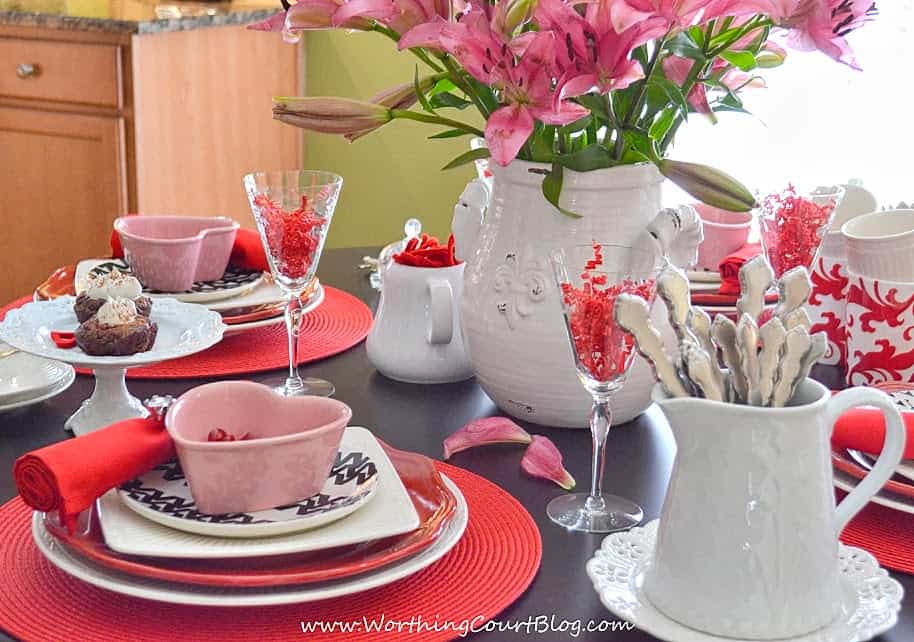 For desert, we'll enjoy some of my Fudge Brownie Cherry Bites.  They are oh-so-yummy!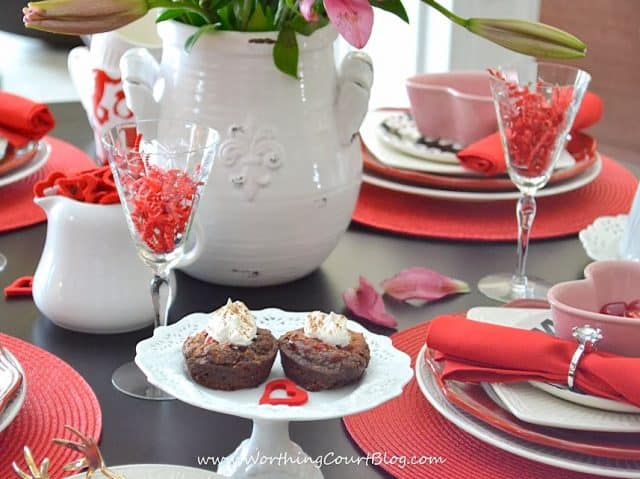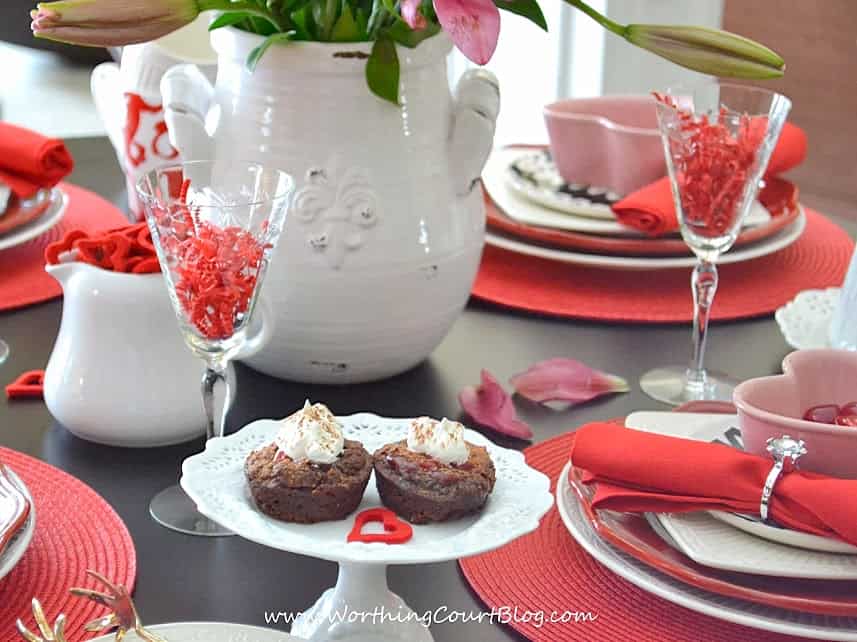 We're all set to enjoy a cup of coffee and some sweet fellowship with our desert too.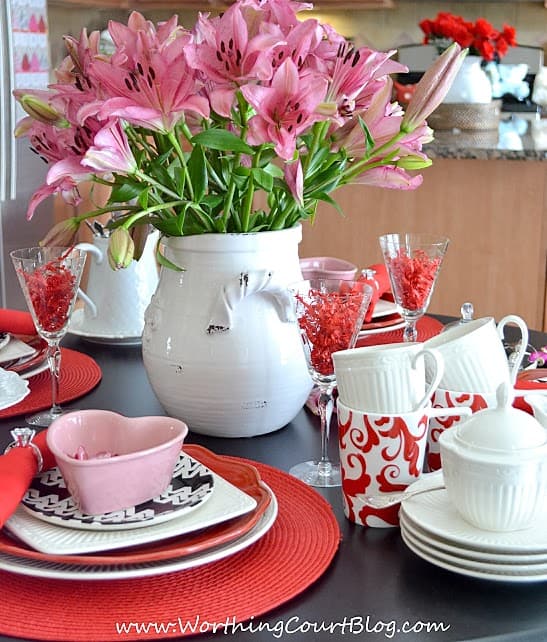 I'm so glad you stopped by!  Don't forget to take your Valentine's card with you.  winkwink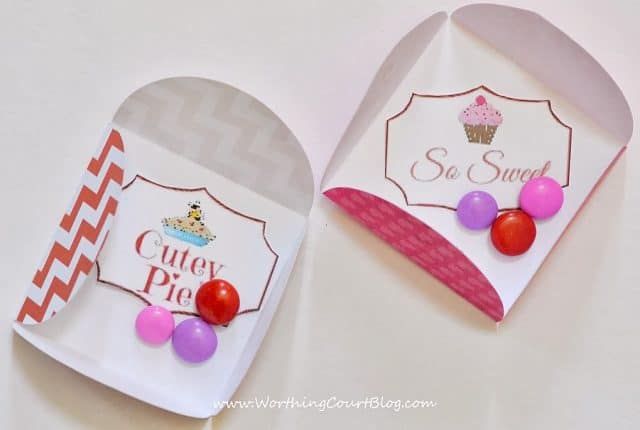 Happy Valentine's Day!