Hi everyone! I'm Suzy.
Welcome to my home and my life here at Worthing Court!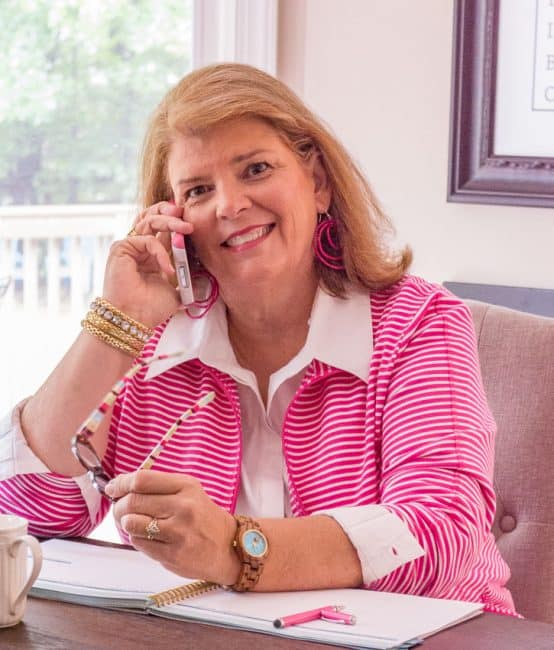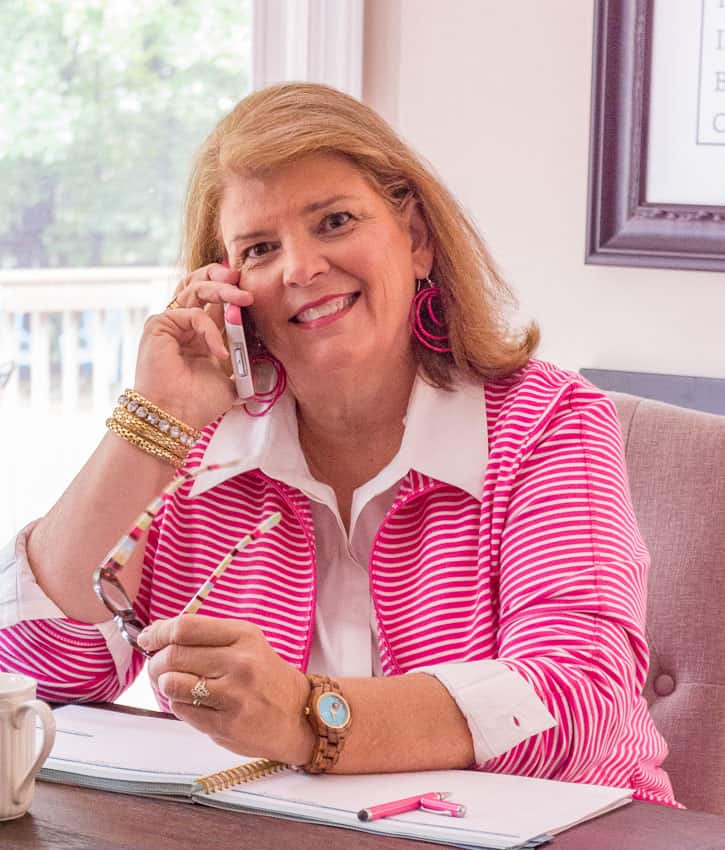 I'm here for you! I'm here to inspire you and help you to create the home of your dreams. I'm here to prove that creating a home that you love doesn't have to be expensive. I'm here to share inspiration, decorating tips, recipes, design dilemma solutions and tutorials for creating and decorating on a budget.
And I'm here to share the total renovation and transformation of our mid-90's house that we moved into in the fall of 2014. I'm not sharing the construction part – I'm sharing the pretty part! Click
HERE
to see what's been going on.
Let's get a little personal.
I'm a child of God living by Grace every moment of my life.
I'm the wife of a retired Marine Captain, mother, step-mother and Nanama of three precious girls.
I worked in the corporate world for 30+ years and am so happy to be out of that rat-race!
I own and operate a custom drapery and soft home furnishings workroom.
I love hearing from my readers! One of the best things about blogging is getting to know people from all over the world.
I would love to get to know you too!
You can reach me via email at: worthingcourtblog@gmail.com
---
---
DISCLOSURE
At
Worthing Court
, I recognize that privacy of your personal information is important. Here is information on what types of personal information that
Worthing Court
receives and collects when you use and visit my blog, and how I safeguard your information. I never sell your personal information to third parties.
Log Files
As with most other websites,
Worthing Court
collects and uses the data contained in log files. The information in the log files includes your IP (internet protocol) address, your ISP (internet service provider, such as AOL or Shaw Cable), the browser you used to visit our site (such as Internet Explorer or Firefox), the time you visited our site and which pages you visited throughout our site.
Cookies and Web Beacons
Worthing Court
does use cookies to store information, such as your personal preferences when you visit this site. This could include only showing you a popup once in your visit, or the ability to login to some of our features, such as forums.
I also use third party advertisements on
Worthing Court
to support this site. Some of these advertisers may use technology such as cookies and web beacons when they advertise on this site, which will also send these advertisers (such as Google through the Google AdSense program) information including your IP address, your ISP , the browser you used to visit our site, and in some cases, whether you have Flash installed. This is generally used for geotargeting purposes (showing New York real estate ads to someone in New York, for example) or showing certain ads based on specific sites visited (such as showing cooking ads to someone who frequents cooking sites).
You can chose to disable or selectively turn off this site's cookies or third-party cookies in your browser settings, or by managing preferences in programs such as Norton Internet Security. However, this can affect how you are able to interact with our site as well as other websites. This could include the inability to login to services or programs, such as logging into forums or accounts.
~~~~~~~~~~~~~~~~~~~~~~~~~~~~~~~~~~~~~~~~~~~~~~~~~~~~~~~~~~~~~~~~
Disclaimer:
This blog is a personal blog written and edited by me. The blog was created for entertainment purposes only. All recipes, tips and advice found on this blog are not meant to treat any disease or condition. This blog is not responsible for any personal injury or property damage that may occur when recreating one of the projects shown here. Always use proper safety equipment. This blog does not claim any responsibility for any product, recipe or company discussed on this site.
For questions about this blog, please contact Suzy Handgraaf at handgrs@gmail.com.
This blog accepts forms of cash advertising, sponsorship, paid insertions or other forms of compensation.
I am the legal copyright holder of the material and photos that have been taken by me and are posted on this blog. Unless otherwise stated, all photos are taken by me. One photo may be used by peer blogs, if it is linked to my blog and I am given credit for my pictures and ideas. My images may also be pinned on Pinterest or shared through Facebook, Twitter and other forms of social media if they are linked to my blog and I am given credit. My content (this includes partial and entire blog posts) may not be published, copied, or reprinted without my consent.
I reserve the right to change the focus of my blog, shut it down or change the terms of use at any time.
The compensation received will never influence the content, topics or posts made in this blog. All advertising is in the form of advertisements generated by a third party ad network. Those advertisements will be identified as paid advertisements.
We use third-party advertising companies to serve ads when you visit our Web site. These companies may use aggregated information (not including your name, address, email address or telephone number) about your visits to this and other Web sites in order to provide advertisements about goods and services of interest to you. If you would like more information about this practice and to know your choices about not having this information used by these companies, please see:
http://www.networkadvertising.org/managing/opt_out.asp
I love to provide free tips and inspiring products for achieving the look you want in your home. I will sometimes link to products or services using affiliate links. If you click on one of those links and make a purchase, I may earn a small referral commission. These earnings come from a company that I'm recommending at are at NO EXTRA COST to you. I am a participant in the Amazon Services LLC Associates Program, an affiliate advertising program designed to provide a means for me to earn fees by linking to Amazon.com and affiliated sites.
Occasionally I am compensated to provide my opinion on products, services, websites and various other topics. Even though I receive compensation for my posts or advertisements, I always give my honest opinions, findings, beliefs, or experiences on those topics or products. The views and opinions expressed on this blog are purely my own. Any product claim, statistic, quote or other representation about a product or service should be verified with the manufacturer, provider or party in question.