These tips for your indoor environment will help combat cabin fever and help you to find contentment in your home during these seeming endless weeks of winter.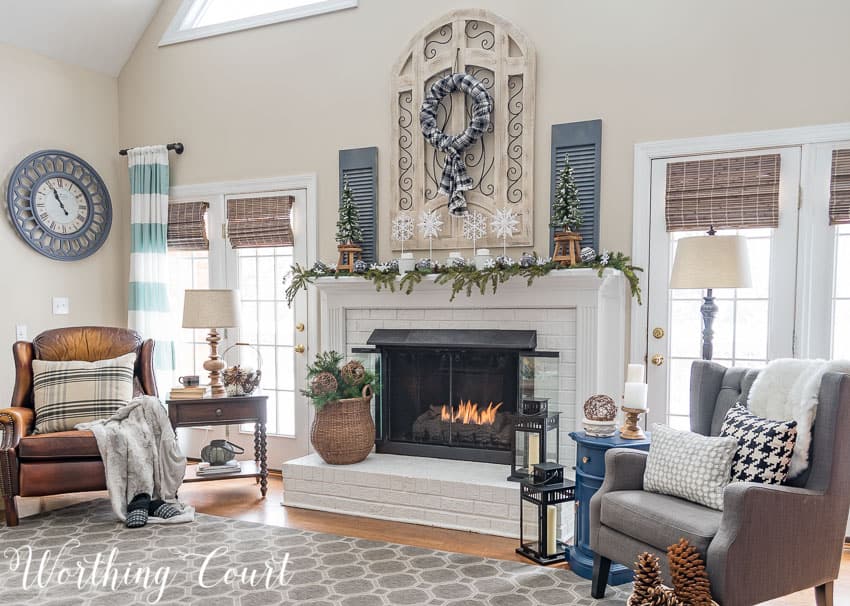 The calendar says that winter is halfway over, but this is the time of year that I always begin to wonder if winter will ever end and if spring will ever arrive!  In my neck of the woods, winters consist of mostly dreary, gray days and we often get a few ice storms thrown in for good measure.  Not my cup of tea at all!  Once in a while we'll get a warmish sunny day and that makes it so hard for me to be patient and feel contented right here in the middle of winter.
I know in my heart that spring is just over the horizon, so even though it isn't here quite yet, there are some small things that I can do in my own home to help me "survive" the remaining days of winter that seem to drag on forever.
Tip #1: Bring the outside in.
Whether real, artificial or dried, adding just a few flowers or greenery to your home will say instant spring!  I love to sprinkle a little something that's green or blooming around all of the rooms in my house.  In fact, I've added a total of five live plants to my family room in the past month.  Fresh flowers from the grocery store, real or artificial boxwood anything and dried hydrangeas are a few of my favorites.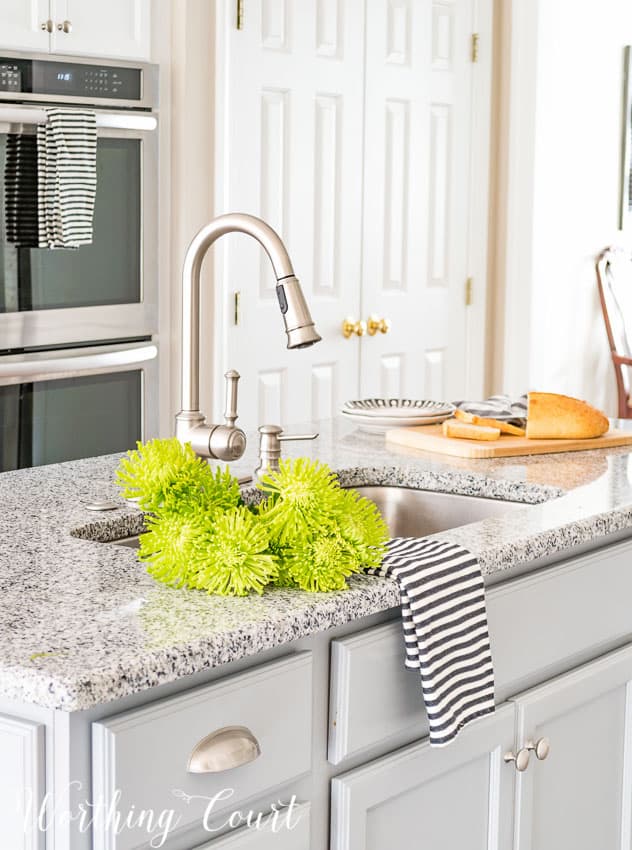 Tip #2: Bring in natural light.
As long as the sun is shining, I almost, almost don't care how cold it is outside.  I absolutely crave the sun this time of year.  I try to take advantage of those few and far between sunny winter days, by throwing open those curtains and blinds and letting the sun pour into the house.  Even better – I'll get an instant mood lifter, by actually spending some time sitting in front of one of those warm and sunny windows!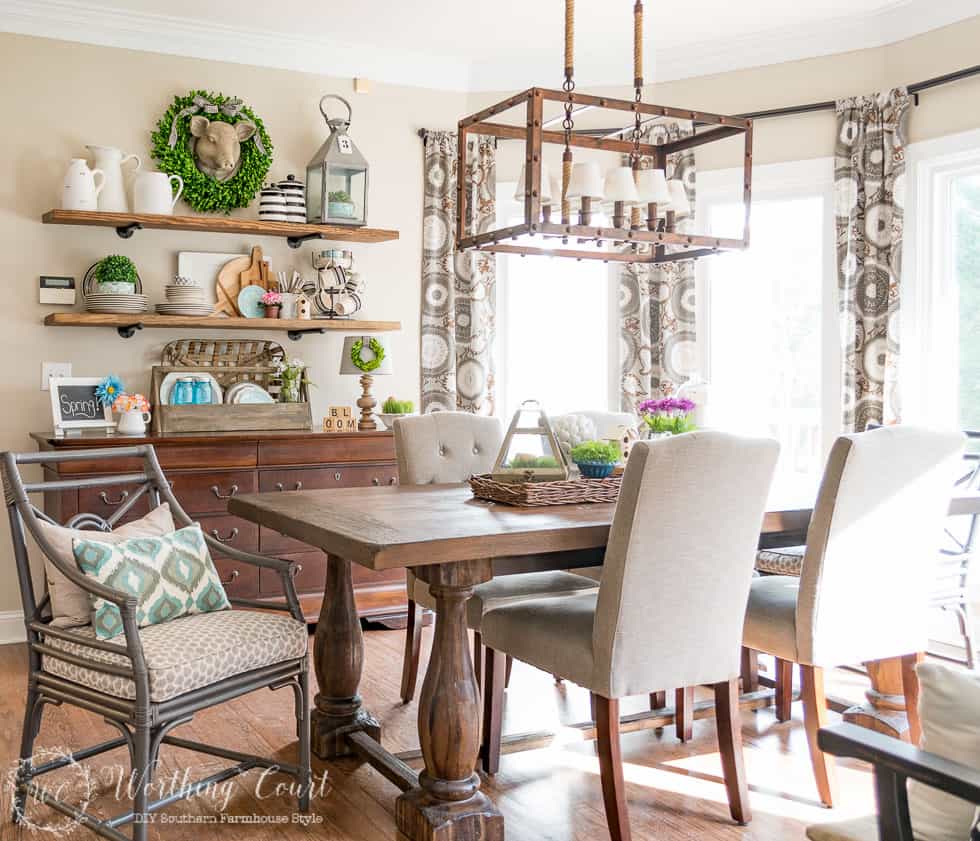 Tip #3: Use light colors in your home.
Yes, darker colors can make a room feel cozy, but if you're combating the winter doldrums, adding white touches in your home will create the feeling of lightness that we all associate with spring.  Try adding white pillows, accessories, throws or even a add white accent wall.  You might be surprised at what just a little bit of white in a room can do!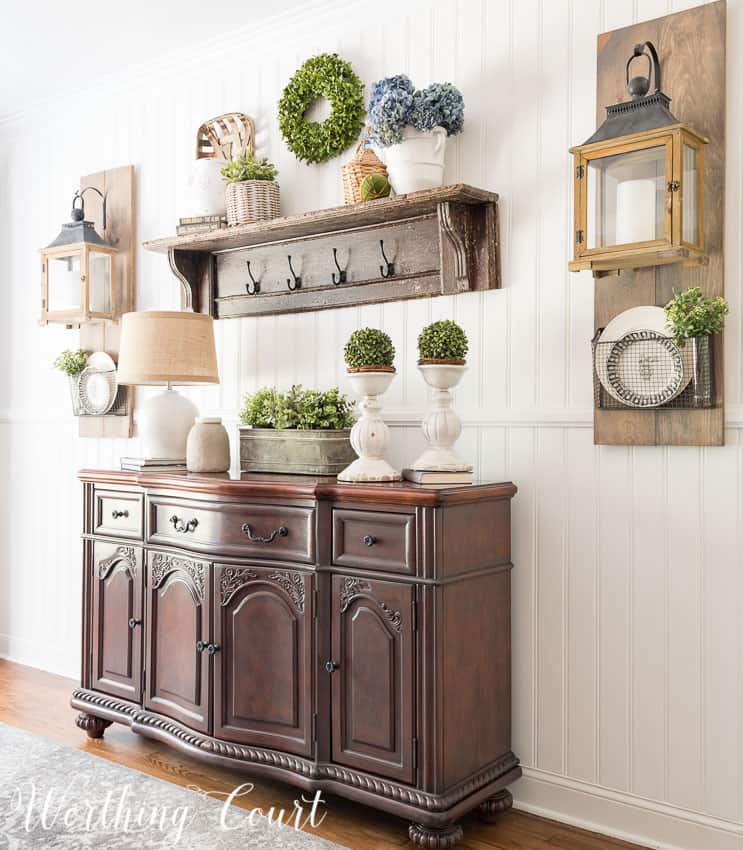 Thankfully, for those of us who crave the warmer weather, winter doesn't last forever!  I hope these simple tips will help to get you through until spring finally arrives.