12 Autumn Color Palettes To Help Inspire Your Decorating This Season
All the autumn colors come to mind when decorating your home this time of year, but if you're unsure what direction to go in, let these autumn color palettes inspire you!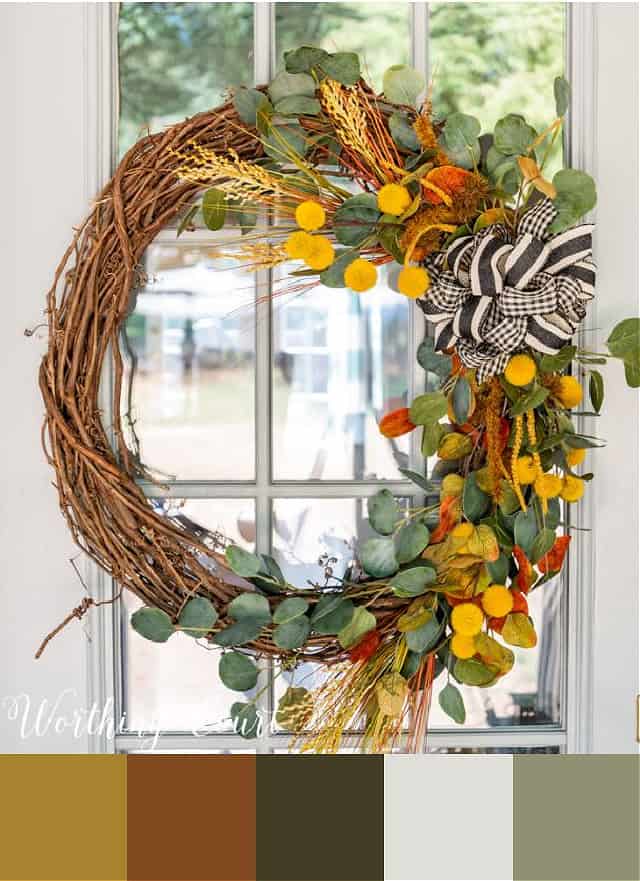 Bring your interiors to life this season by mixing colors, patterns and textures in these rich color palettes, all the while, layering to create a home that's conducive to cuddling. Whether you lean toward neutral, bold or soft autumn colors, you're sure to find something here to inspire you.
I can't tell you how much fun I had putting these palettes of autumn colors together! They're all based off of decorations that I've used in prior years. Of course, you don't need to copy the actual decor, but you may just find yourself inspired by the color palettes themselves.

Here are 12 different autumn color palettes to inspire your own seasonal refresh!
WARM AND COZY
During the fall, you'll notice an endless number of colors in nature, which can be used and combined in a myriad of ways. Using the warmer tones is a sure way to create that cozy vibe that so many of us crave this time of year.
In your home, you can go with more traditional oranges and yellows, but you can get an even cozier warm and cozy vibe by adding some browns and olive'y greens to your color scheme.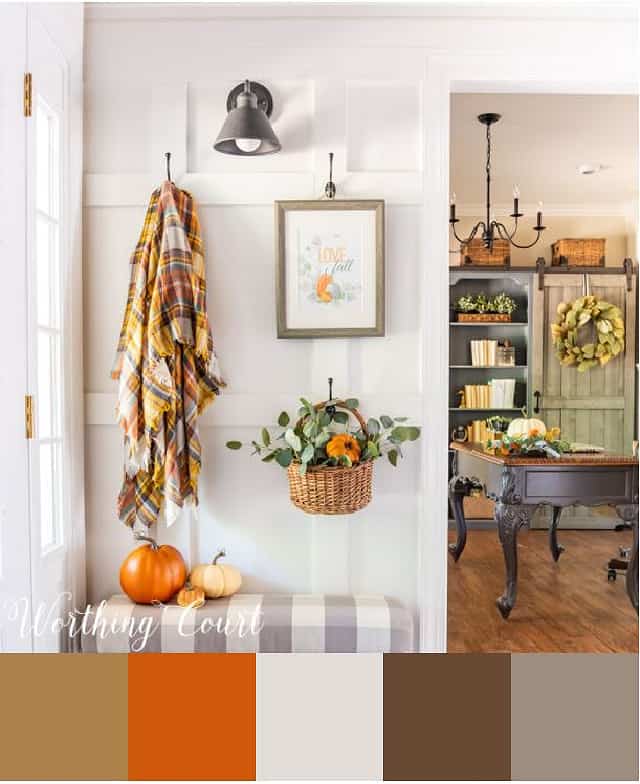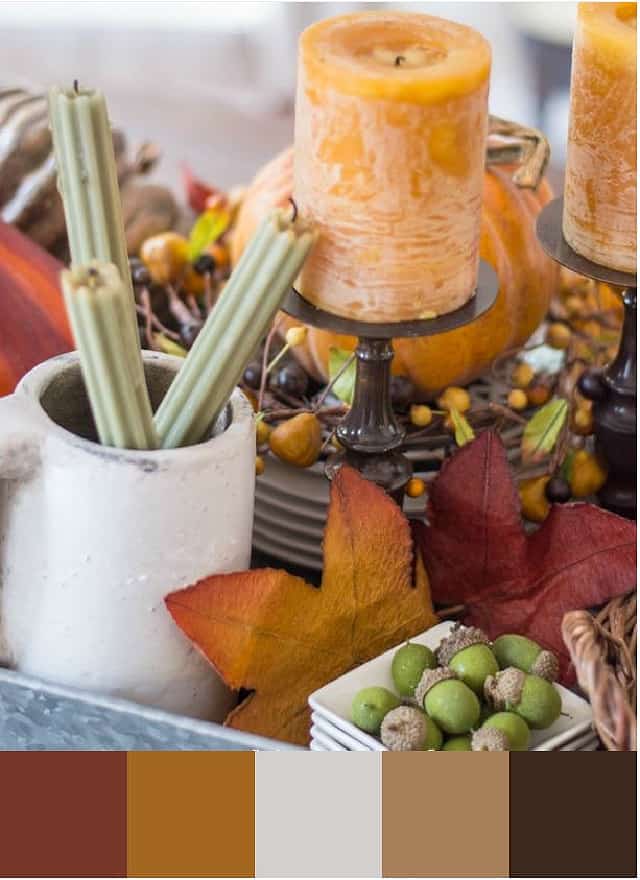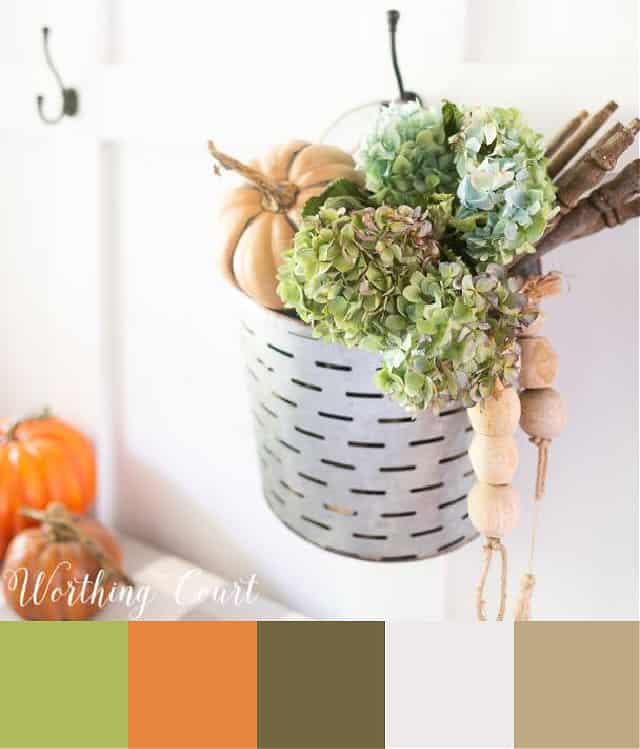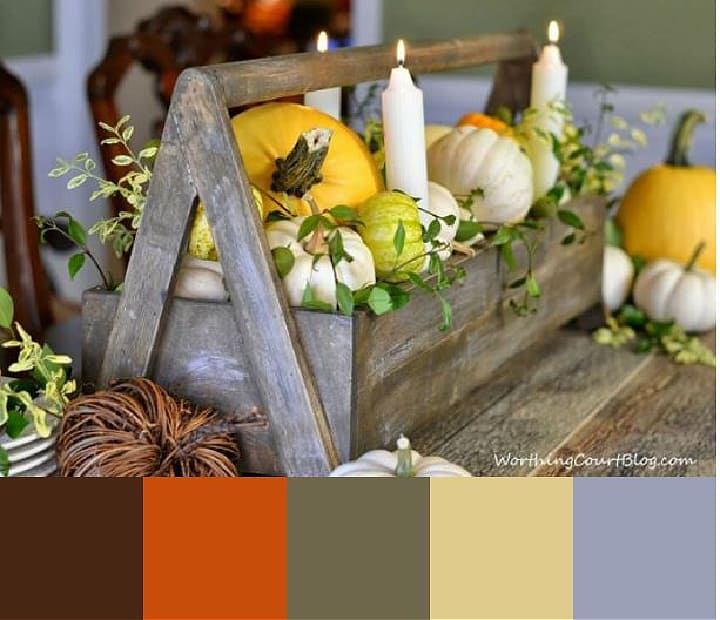 NEUTRALS WORK TOO
If you're a neutral lover and tend to shy away from some of the more vibrant colors of autumn, there's no reason why you can't still create a cozy seasonal vibe.
In the images below, notice that even though the color palette consists of colors that are considered neutral, the various shades are layered in such a way so as to add depth and interest. Remember though – adding just a little pop of color can really bring an otherwise boring space to life.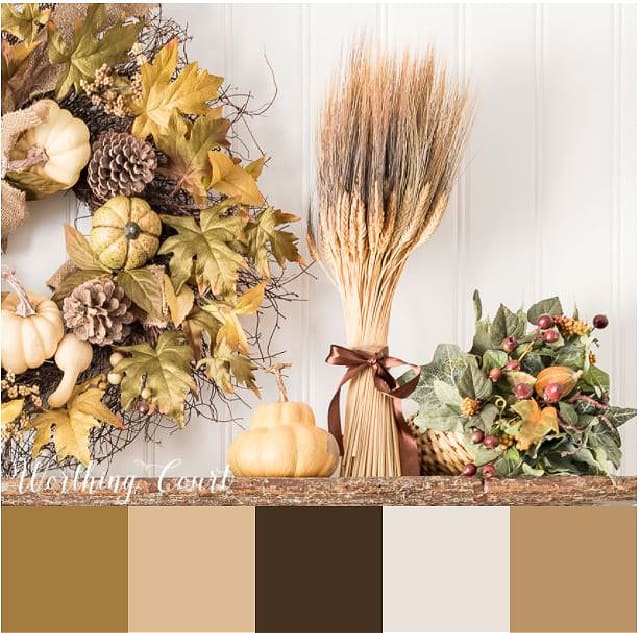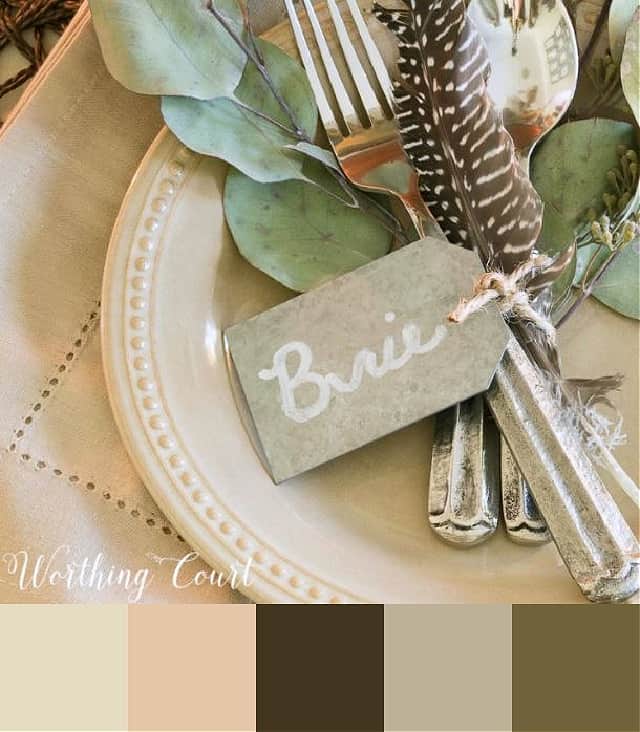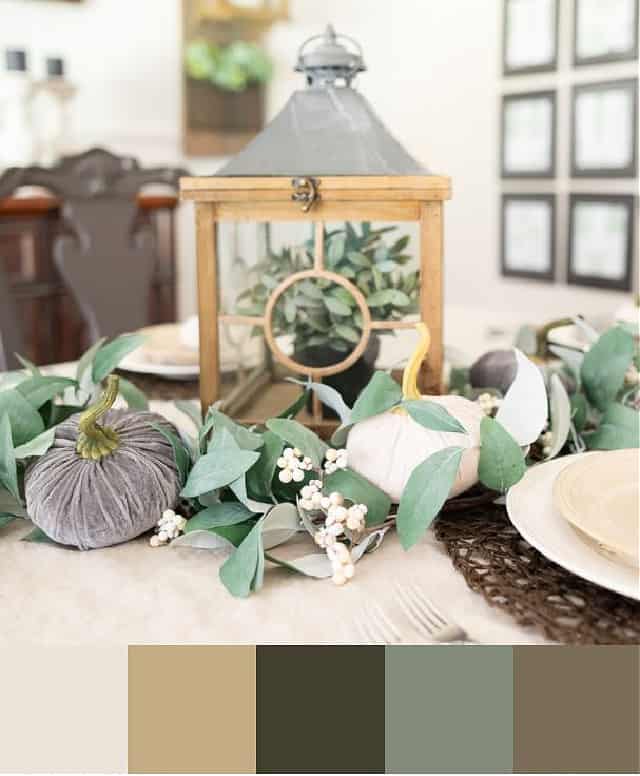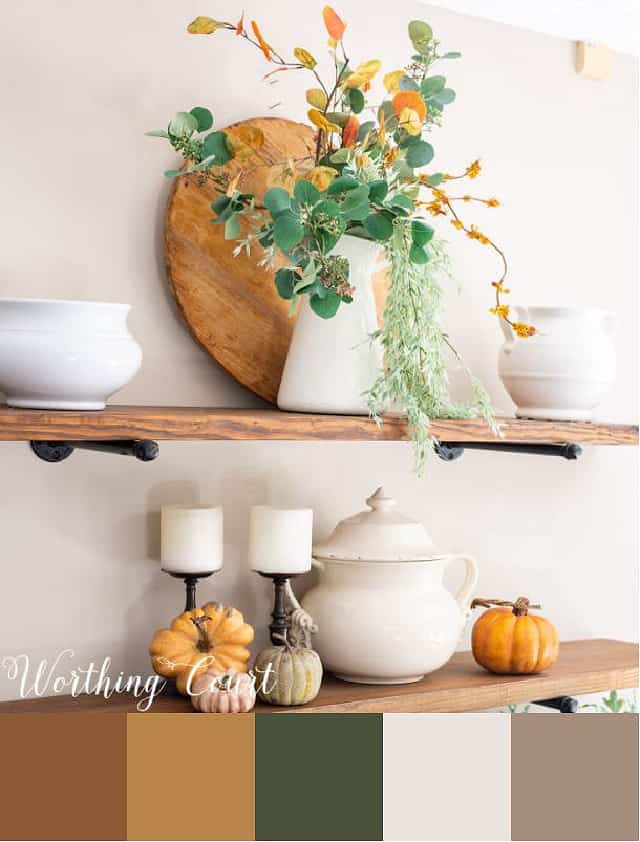 COLOR OUTSIDE OF THE LINES
Try incorporating a little something unexpected into your color palette this year. Shades of blue, aqua and even pink can look great mixed with autumn colors!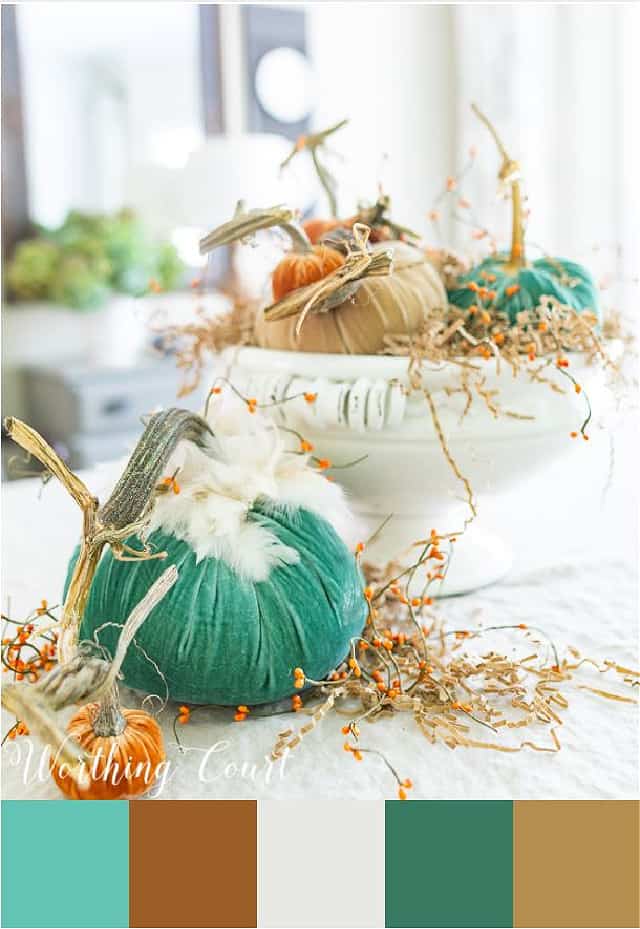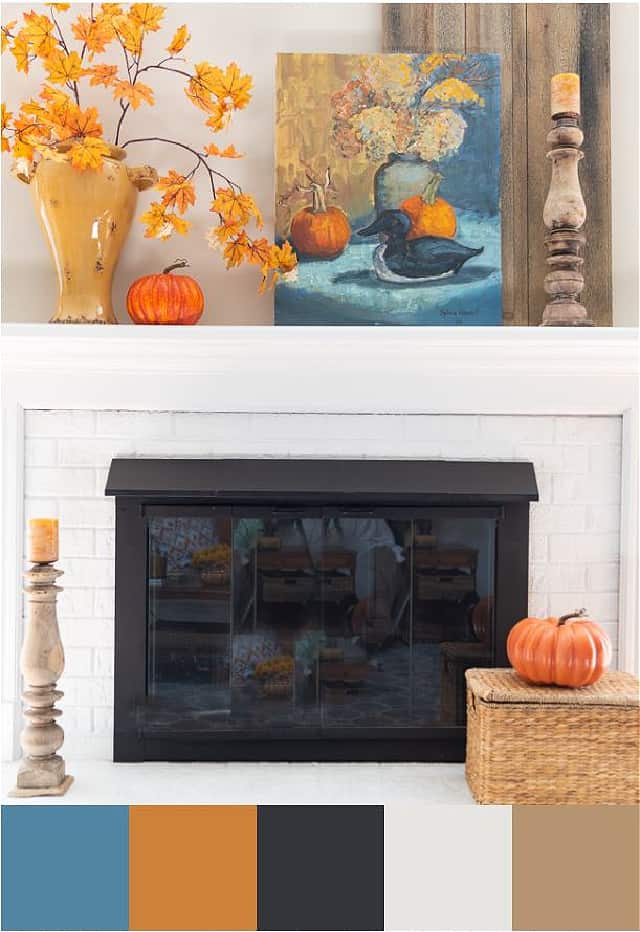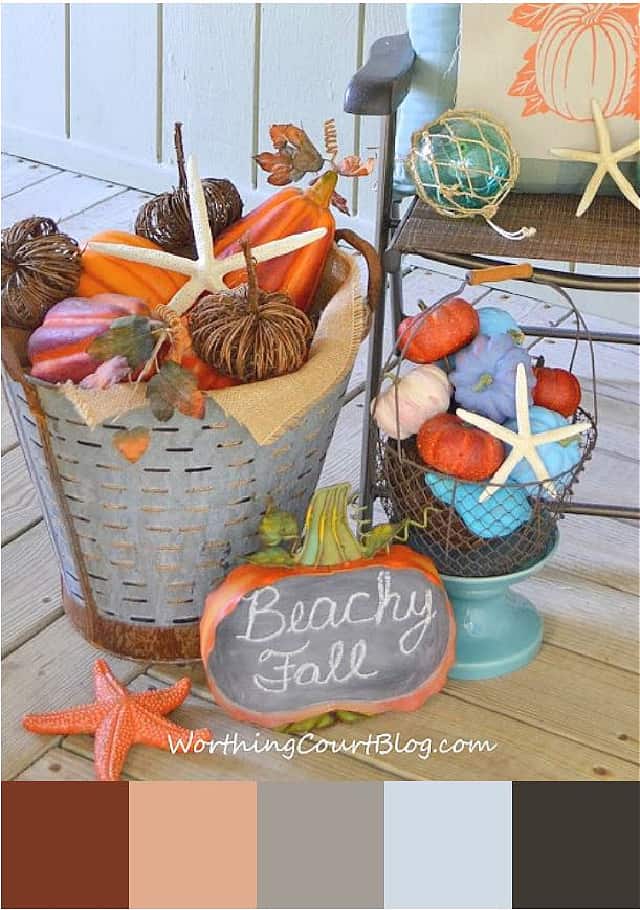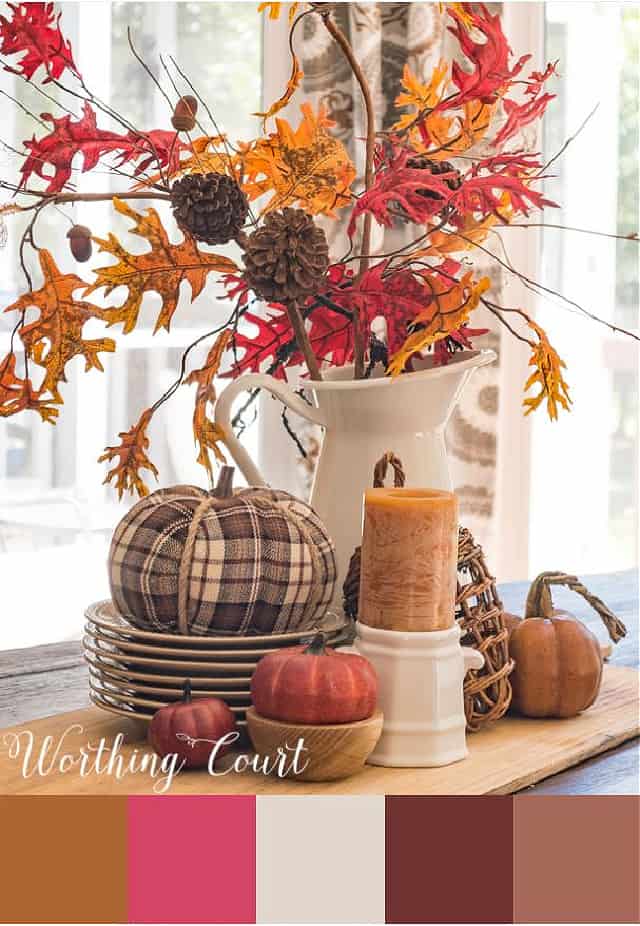 What colors will you be decorating with this autumn season?