Free Printable – Motivational Words For Starting Your Day Right
A FREE MOTIVATIONAL WORDS PRINTABLE FOR STARTING YOUR DAY RIGHT!  AVAILABLE FOR INSTANT DOWNLOAD IN TWO SIZES.
I think we can all use a positive message to start every day off on the right foot.  Don't you agree?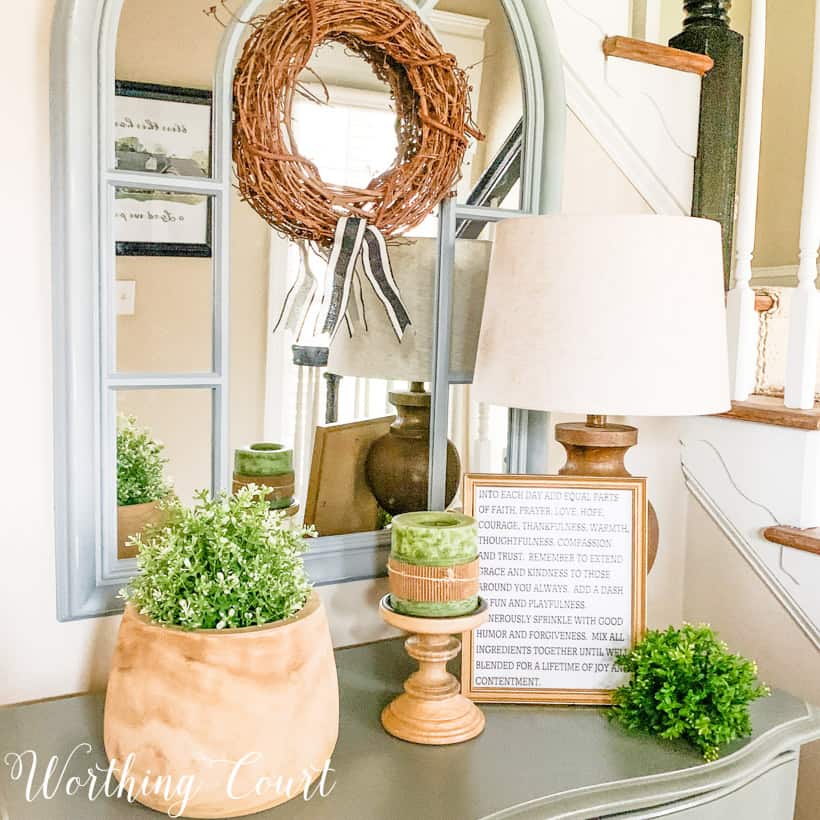 Pin
I love having these simple, motivational words displayed where that I can read them every single day!  The words remind me of everything that's important for me to focus on as I go throughout my day.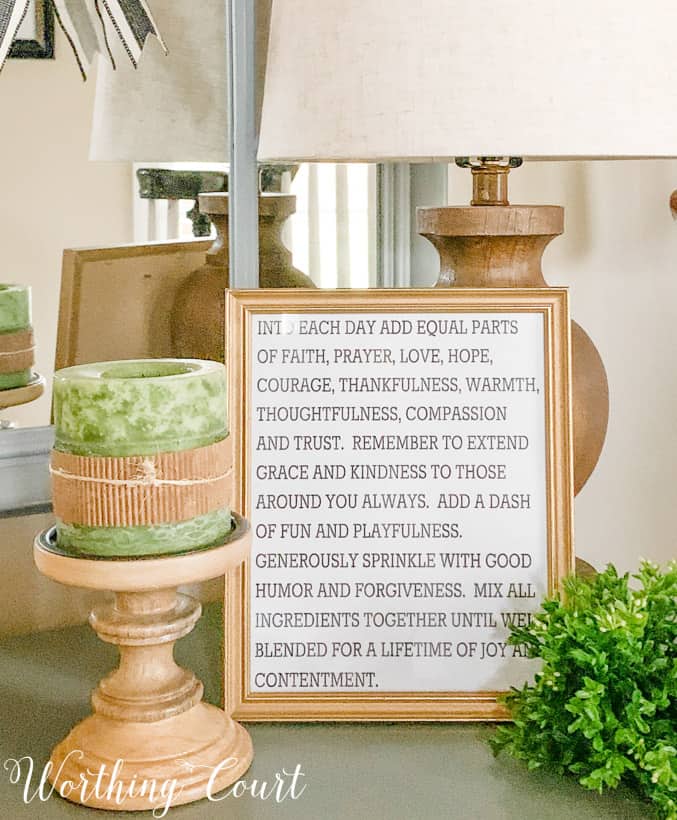 Pin
I know that many of you feel the same way, so I turned this reminder into an 8 x 10 printable that you can download for free and print for displaying in your own home.  You can print this on regular printer paper and then simply cut as needed to fit into your frame.
What I was really after though, was a large piece of art to go above the bench in my breakfast room.  I searched everywhere for a large piece, but everything that I liked was out of my price range.  So….I gave up and decided to create my own!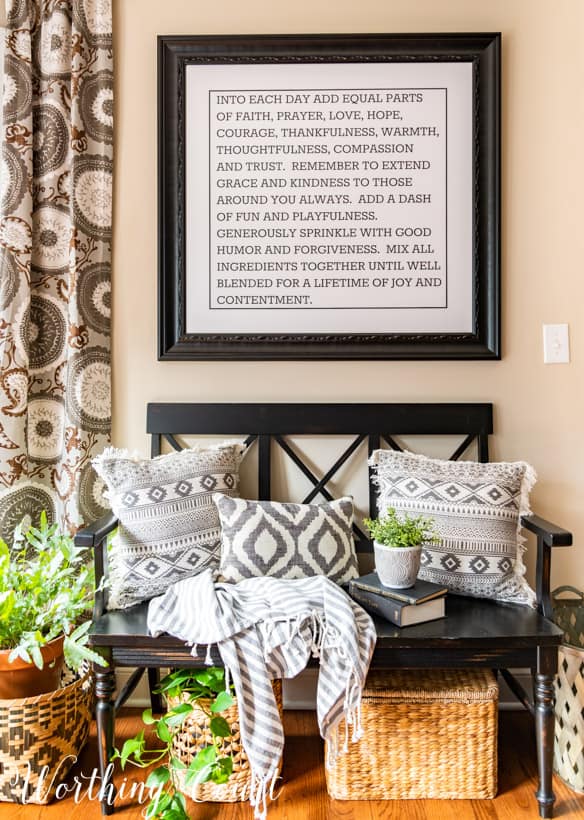 Pin
I know that not everyone will want a piece of art this large, so as I was creating this printable, I went ahead and created it in two sizes – one to fit an 8 x 10 picture frame and the other so that you can create your own piece of large wall art, if that's something you're looking for.
SIDE NOTE: If this exact size of the large print doesn't exactly fit your wall frame, the office supply store should be able to resize it for you.  We tried numerous sizes at my store and the font never became distorted.
As much as I love the smaller size for a tabletop display, this prominent piece catches everyone's eye and I absolutely love it when someone stops to read!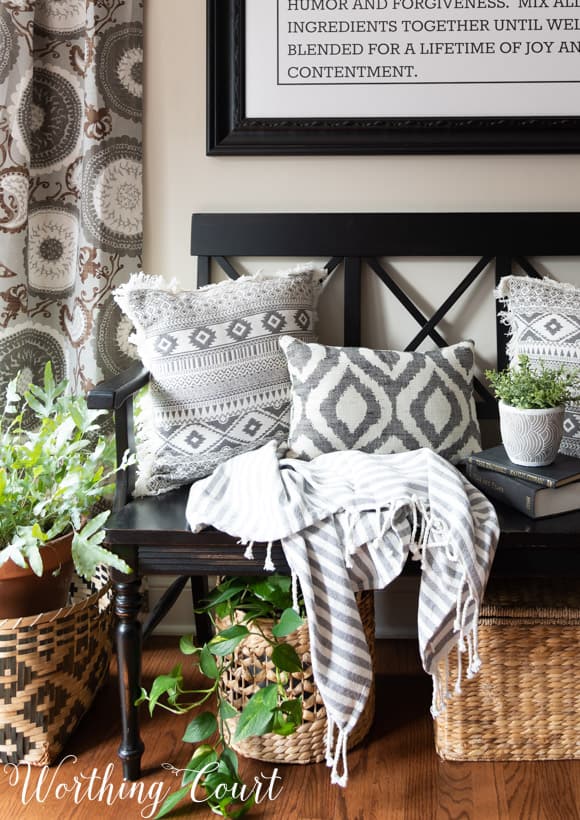 Pin
You can snag the your preferred size of the downloadable print by clicking HERE to subscribe or click this button:

If you're already a subscriber, just click the printable library link, that's at the bottom of all my emails and use the password that's also at the bottom of all of my emails.
TO CREATE THE LARGE SIZE
Obviously, I couldn't print such a large piece at home, so I downloaded the print to a thumbdrive (also known as a usb drive) and took it to my local office supply store for printing.  I use FedEx for my printing, but you should also be able to get this done at Staples or Office Depot.
Your office supply store may also have the ability to download the image to their website for printing instead of downloading it to a thumbdrive, if that's the way you'd prefer to go.  I like going to the store to have it done so that I can preview it before they print it.
I tried mounting the large print to a piece of foam board using ModPodge, but it didn't work well.  I wound up with a huge amount of wrinkling and air bubbles that I wasn't able to get out.
So, I paid extra to have my office supply store mount and laminate it for me.  The lamination kept me from having to use a piece of glass in the frame.  It cost a few dollars more, but was well worth it!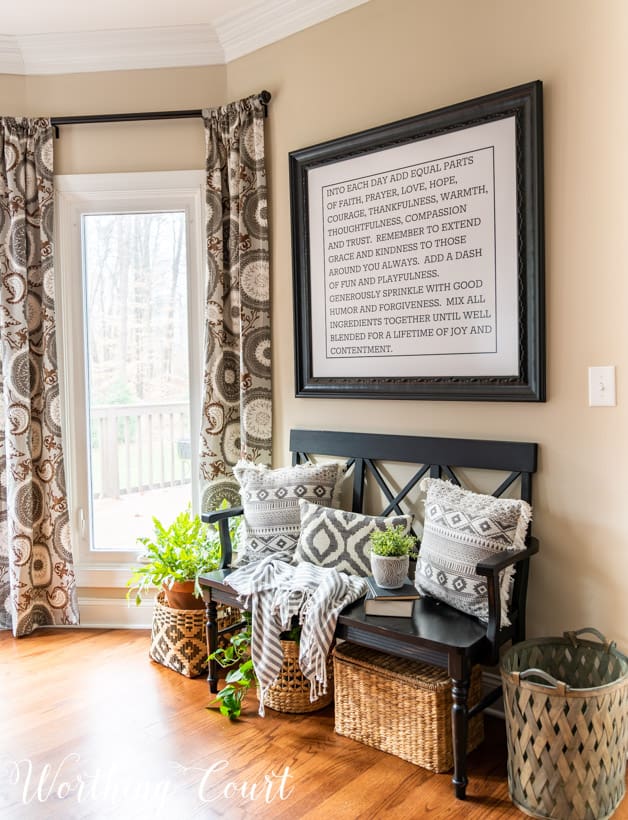 Pin
Another option, that I wish I had thought of at the time, is to mount it using repositionable spray adhesive.  Not sure if it would work or not, but it probably would have been worth a try!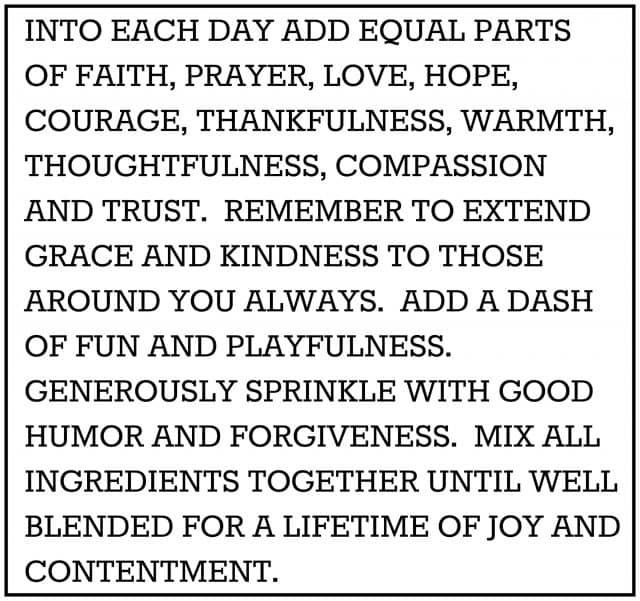 I hope you love this idea as much as I do!  Do you have any favorite motivational words that you like to focus on everyday?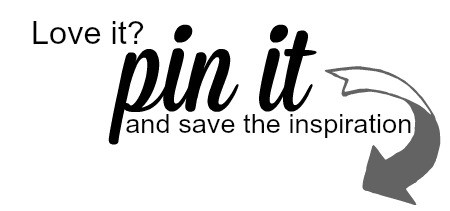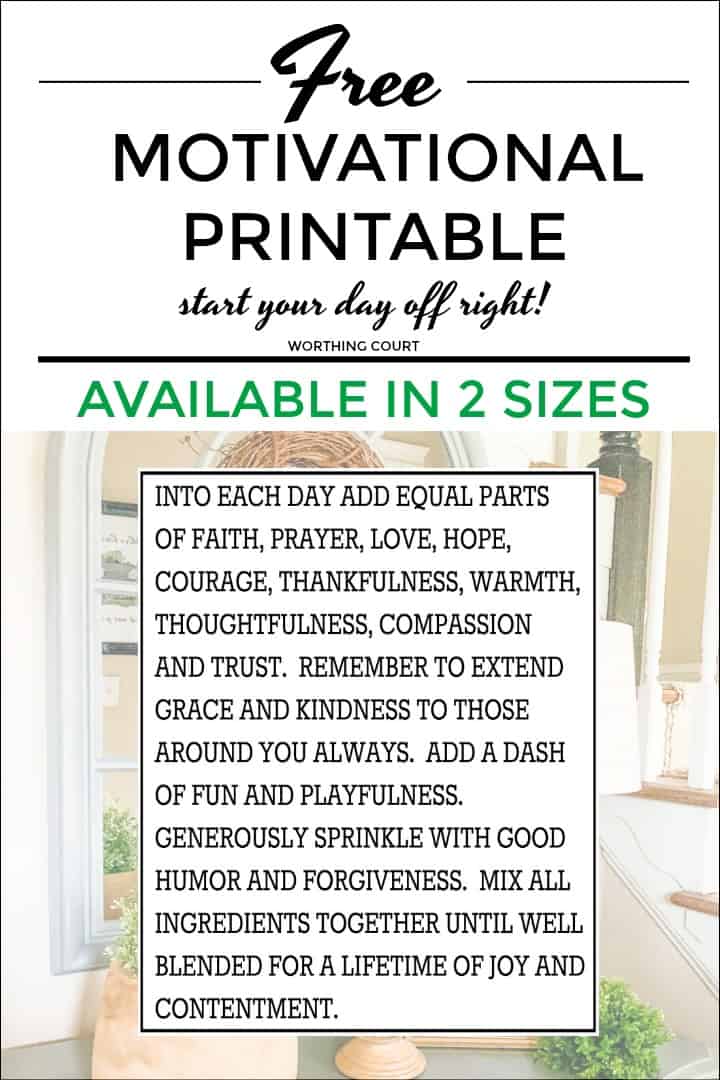 Pin