My Elegant Blue And Neutral Christmas Decor
Ideas to turn your master bedroom into an elegant sanctuary for Christmas using beautiful shades of soft blue, slate and neutral beige.
I was compensated for this post by At Home Stores. All opinions are my own. See my full disclosure policy HERE.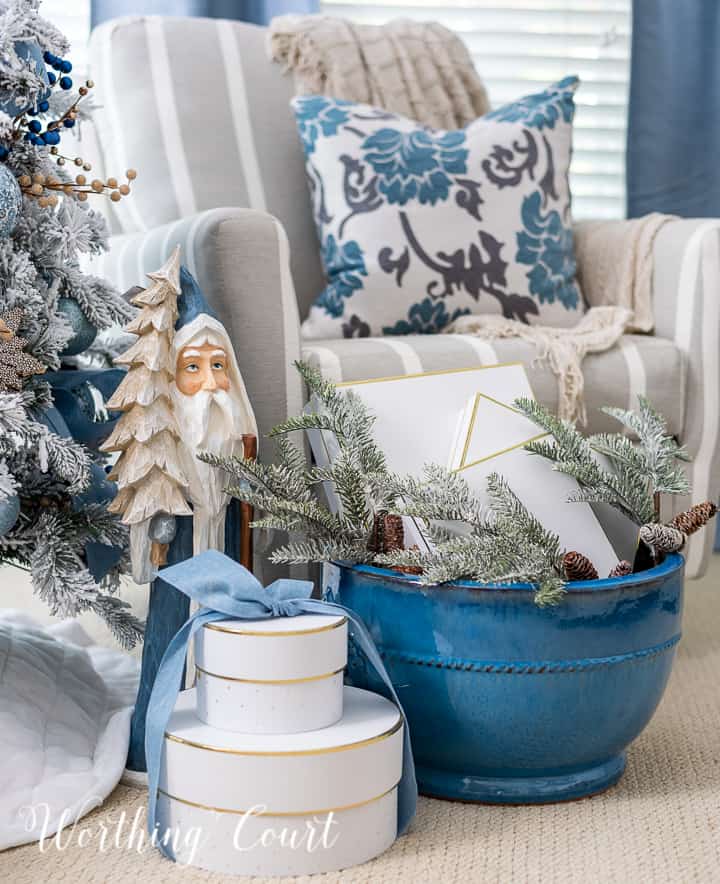 I've always wanted to decorate my master bedroom for Christmas, but I wanted to use decorations that would blend with my current style and color scheme instead of using traditional reds and greens like I often do in the rest of my home.
You can see that my room is currently decorated with various shades of blue, gray and beige neutrals.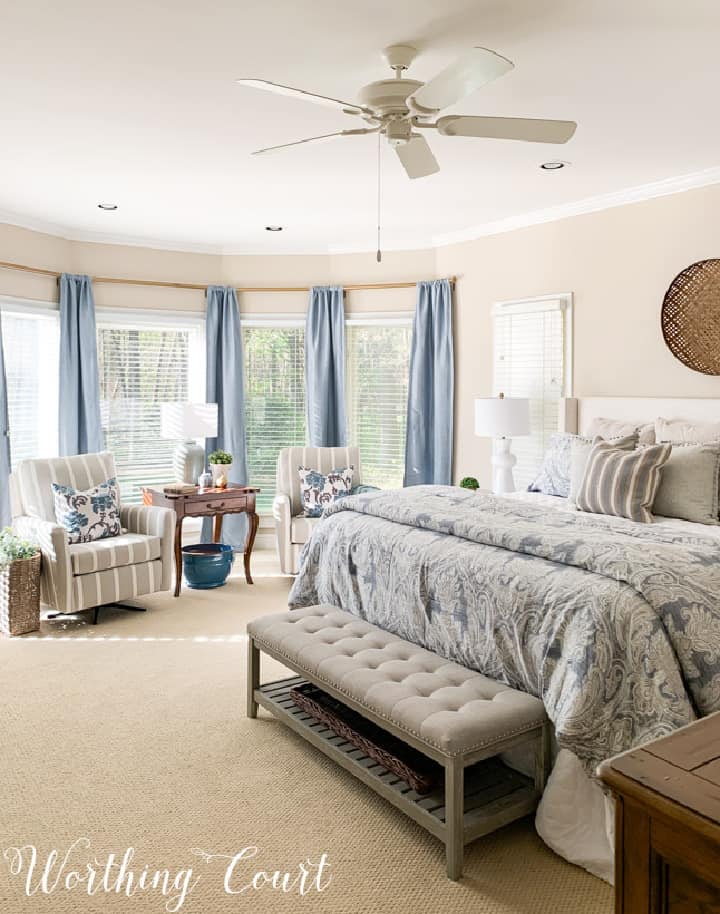 When I was presented with the opportunity to shop at At Home Store, I knew that it would be the perfect one-stop shopping place for me. Their aisles upon aisles of decor and feature tables are filled with very affordable decorations in every Christmas theme and color scheme that you can think of. At Home Stores is my holiday headquarters every single year.
Don't have an At Home near you? Don't fret – At Home now offers online shopping and shipping anywhere in the US in addition to shopping in-store or buying online for pickup! Look for links (non-affiliate) to products that I used below some of my images.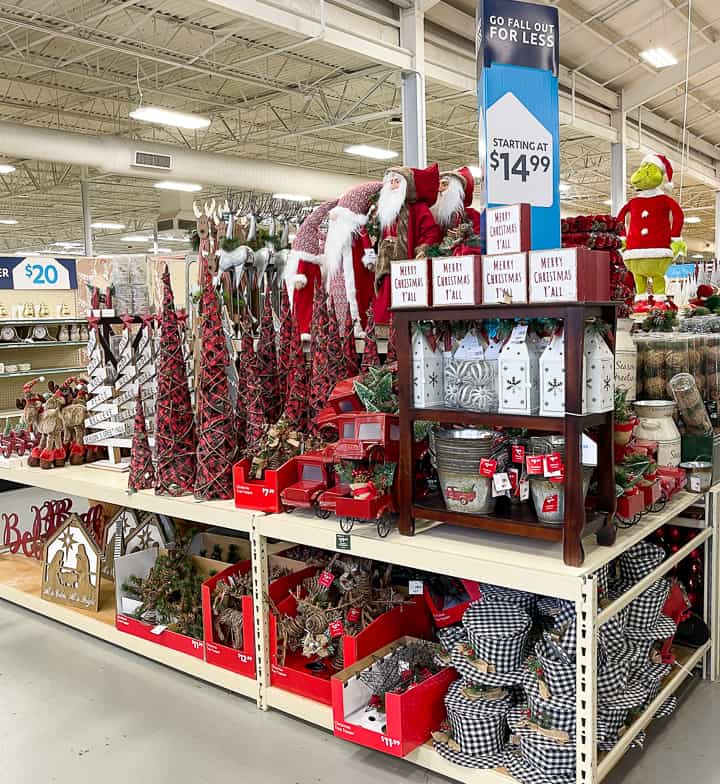 Shopping is made easy since their many Christmas collections are grouped together on each aisle. I found a total of twelve collections in the store ranging from traditional to farmhouse, to whimsical to boho. Literally something for everyone!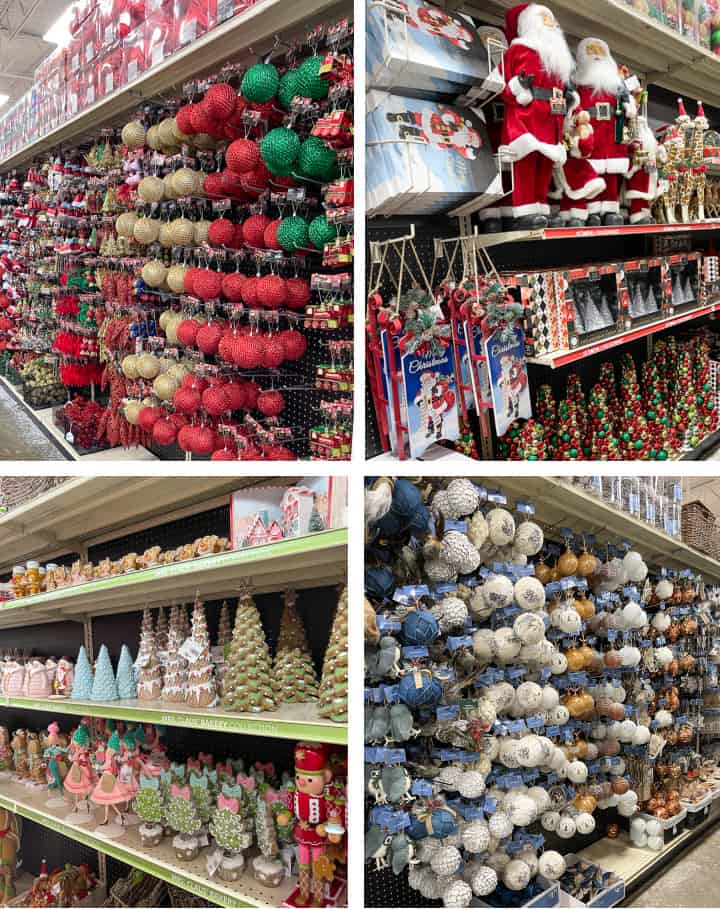 And my friends, NOW is the time to shop for the best selection and deals on holiday decor! You can also shop At Home's Black Friday and Cyber Monday for Christmas at the best prices. They carry indoor and outdoor decor, Christmas trees, great gifts and more – something for every room, every style, every season and every budget.
When I came across the aisle with the "Snowed In" collection, I knew I had found exactly what I was looking for to use in my bedroom. The various shades of blues and neutrals would work perfectly with my existing decor.
Take a look at my haul. I was so excited to get started decorating because I knew the end result would be beautiful!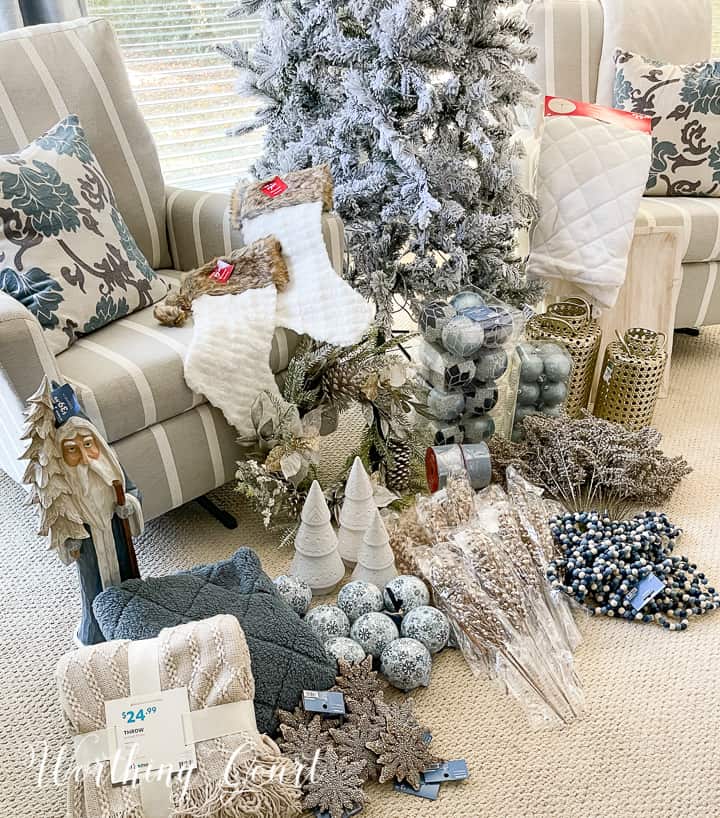 The very first place I started was with the Christmas tree since I knew this would set the stage for the rest of the decor in the room. From their large selection, I chose this beautiful prelit 7′ flocked Frasier fir. Its slim profile makes it a perfect fit for my room.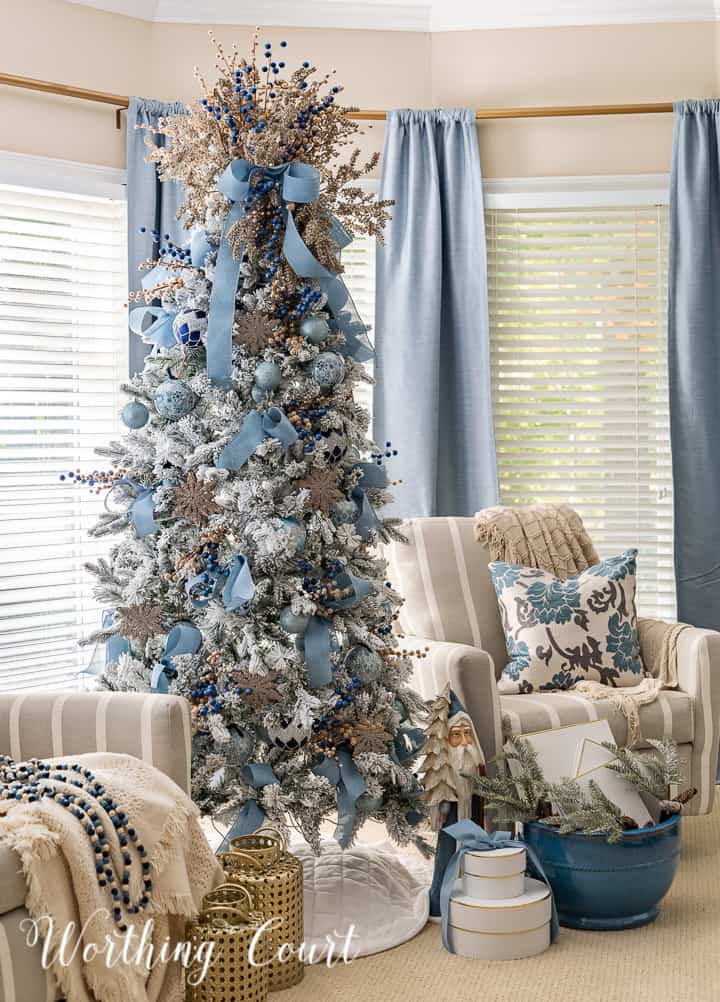 I filled the tree with a variety of light blue and dark blue ornaments, champagne gold ornaments, berry picks and a pretty chambray blue ribbon. Everything you see here, with the exception of the dark blue berry picks and the smaller light blue ornaments, is from the "Snowed In" collection, which can be found HERE.
The light blue ornaments are from the "Seas & Greetings" collection, which can be found HERE and the blue berry picks came from my own stash of Christmas decorations.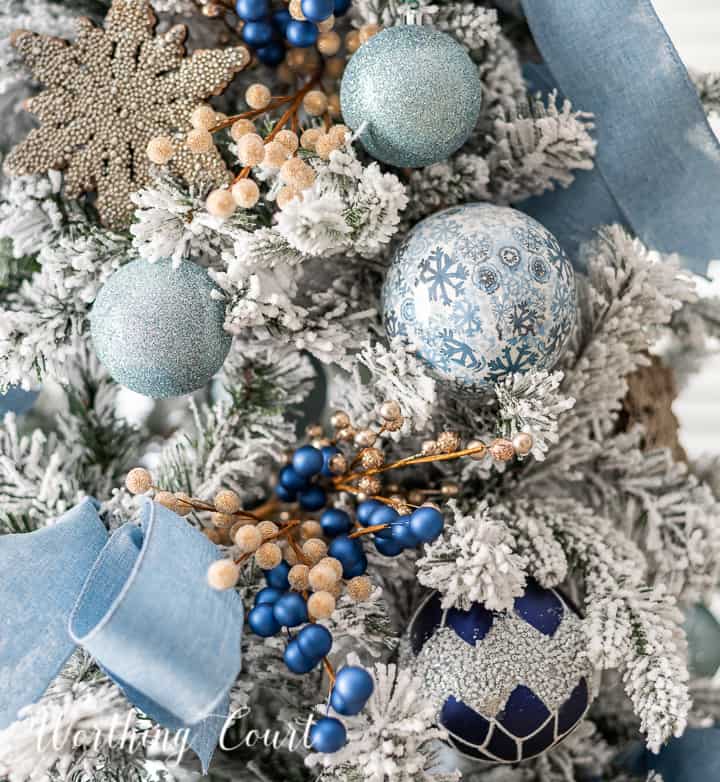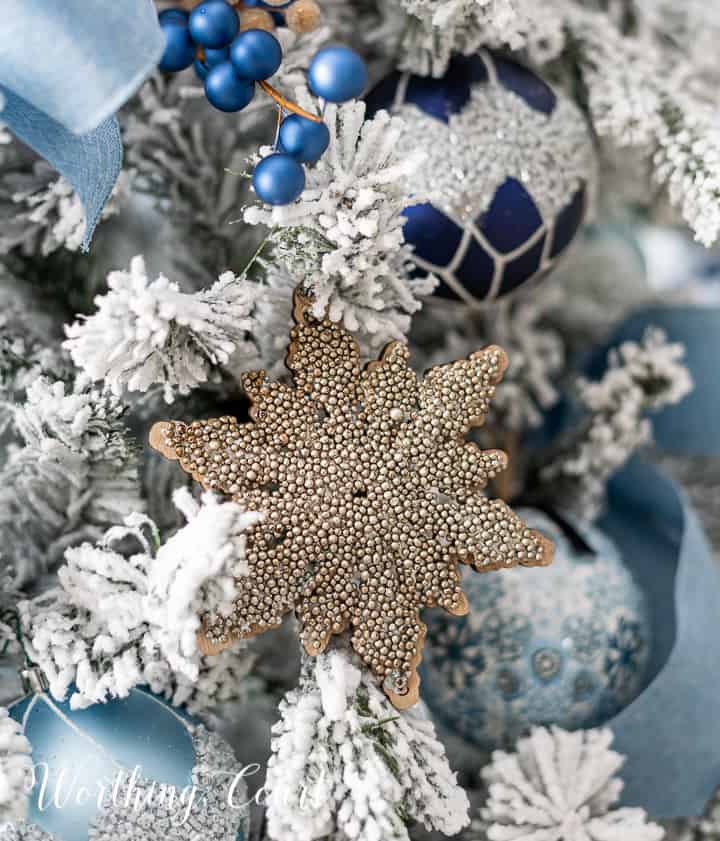 LINK TO "SNOWED IN" COLLECTION
The tree skirt is a yummy plush, quilted velveteen fabric with pretty ties on the back. To complete the scene, I flanked the tree with a coordinating Santa figurine, packages in a blue crockery urn and a pair of pretty champagne gold metal urns.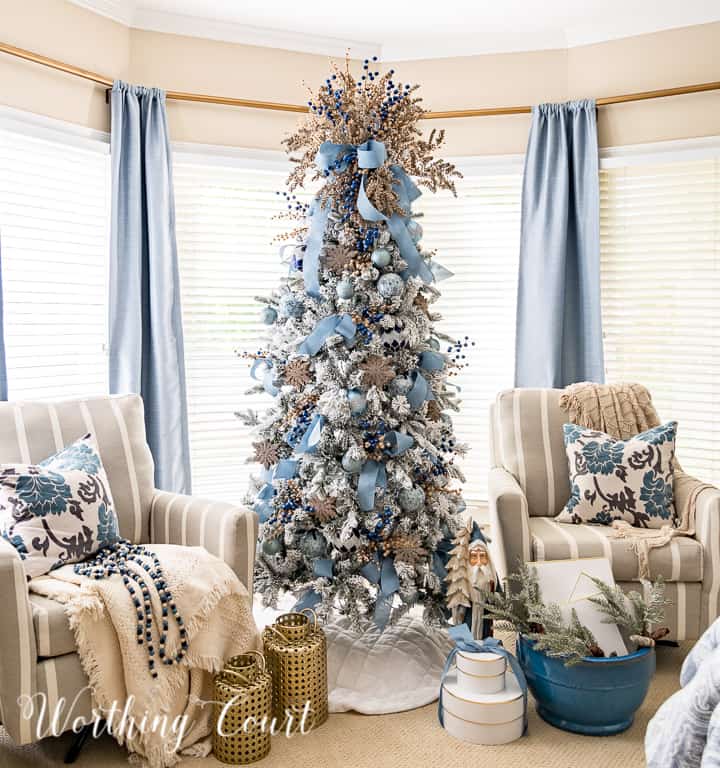 LINK TO TREE SKIRT || LINK TO LANTERNS || LINK TO BEAD GARLAND || LINK TO SANTA FIGURINE 
My dresser resides on the opposite side of the room and I just love the way you can see the reflection of the tree in the mirror. To Christmas'fy this side of the room, I added a pair of fur stockings to knobs on the front and a trio of white ceramic trees with a couple of frosted greenery and pinecone picks tucked in.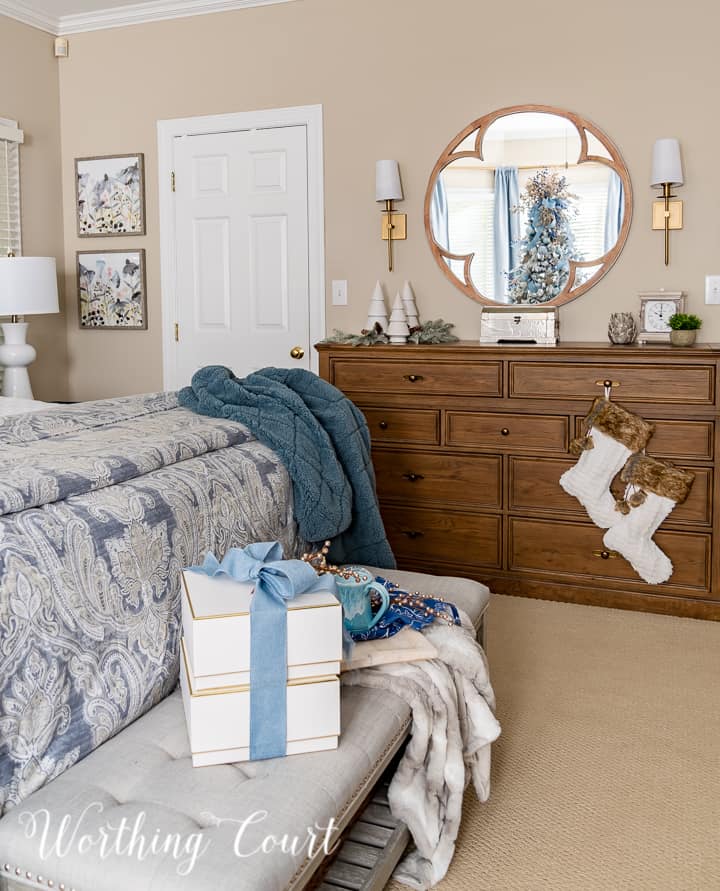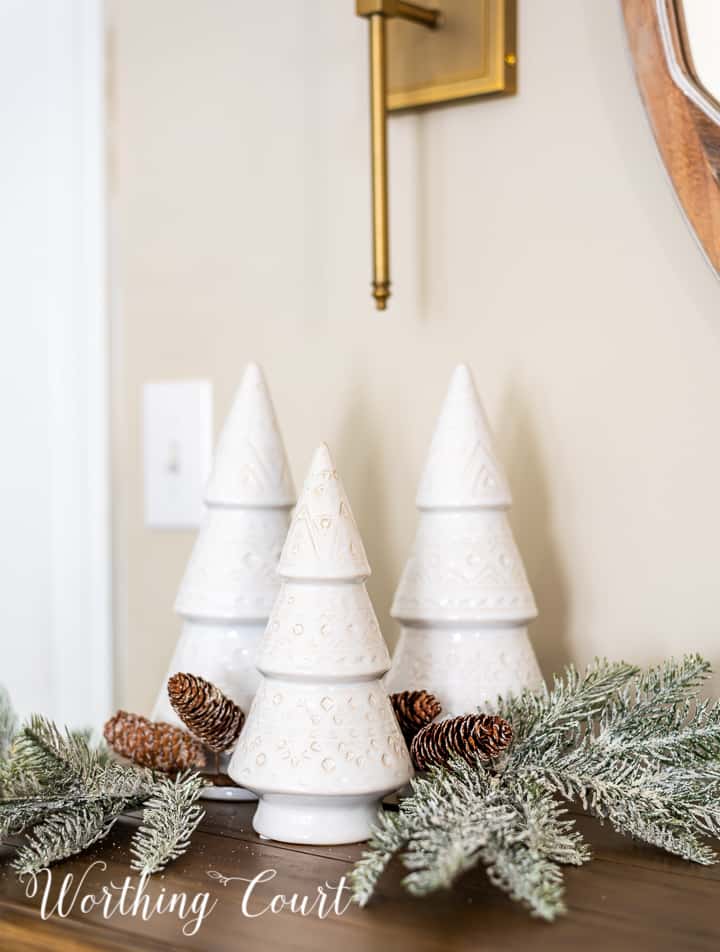 LINK TO THE NORDIC CERAMIC CHRISTMAS TREES
The large round basket, that always hangs above my bed, was the perfect place to add a pretty Christmas wreath and the headboard made for a great spot to add some champagne gold eucalyptus garland.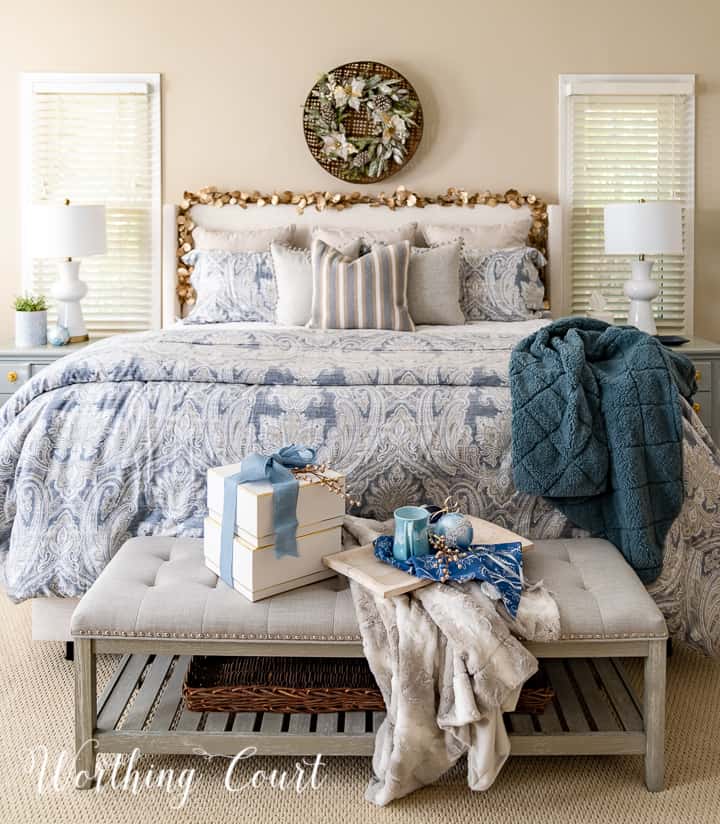 All of the colors in the wreath and the garland mixed so well with the other decorations I used in the room.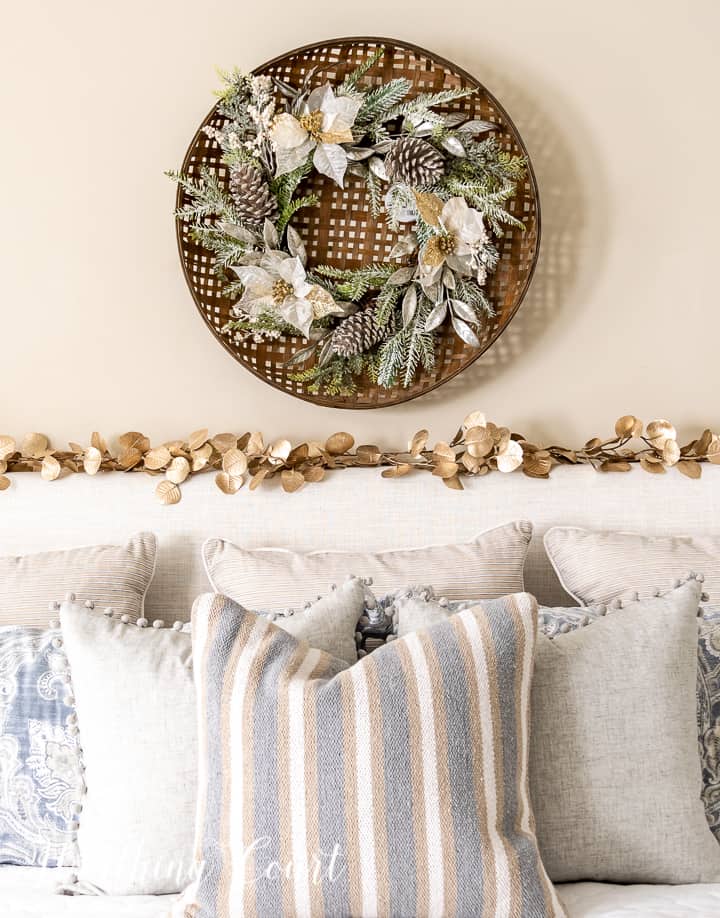 LINK TO WREATH || LINK TO GARLAND
And last, but certainly not least, I created this little vignette on the bench at the foot of my bed with a whitewashed wooden tray, some packages wrapped with the pretty blue ribbon and a couple of the same ornaments that I used on the tree.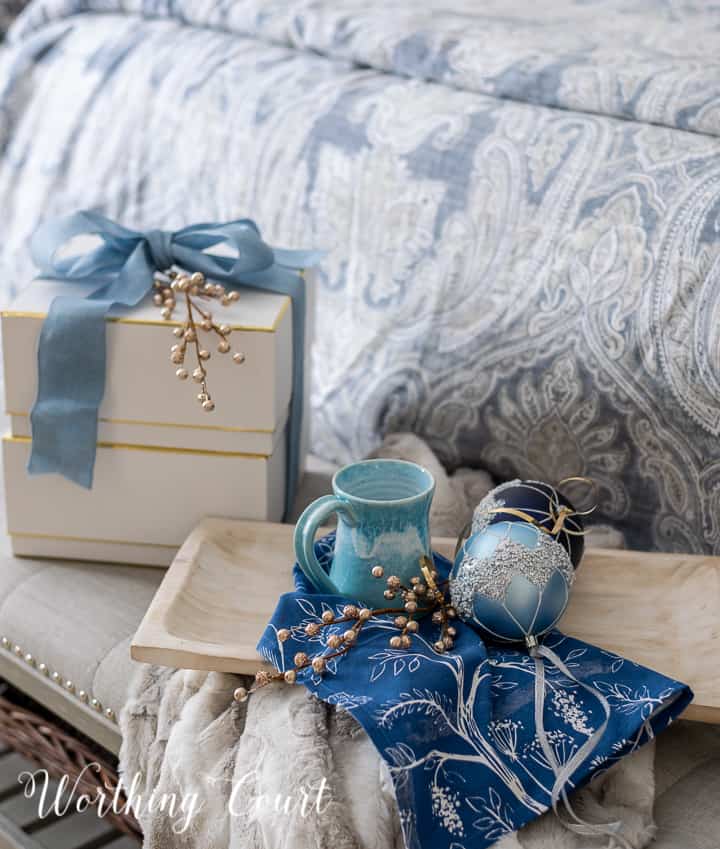 I'm so tickled with how my master bedroom looks in all of its Christmas finery!