Yummy Breakfast Pie Casserole Recipe – Perfect For Holiday Mornings!
This breakfast casserole will quickly become a favorite! It's full of flavor, is easy to make, can be made ahead and frozen and can be reheated.
This delicious casserole has never let me down and is my go-to breakfast recipe when I want something more than just a bowl of cereal.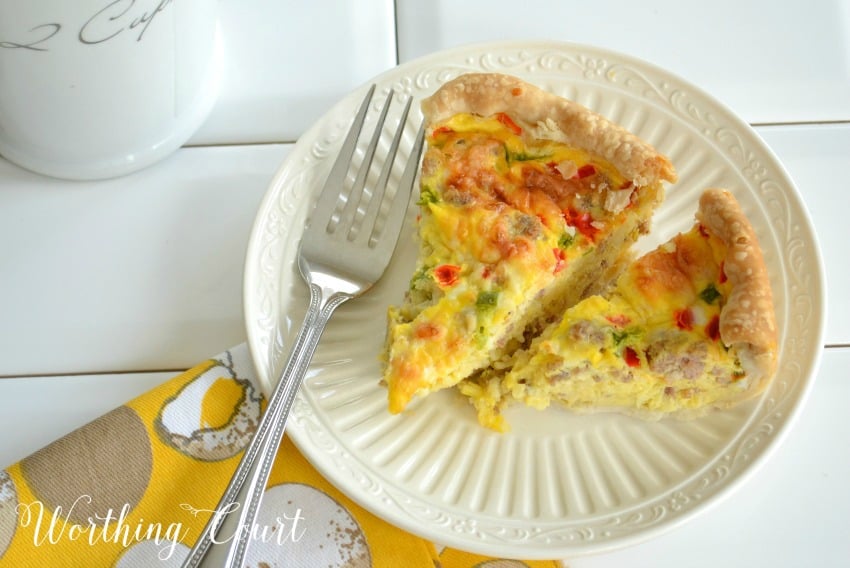 Pin
What I love about this recipe, in addition to the delicious flavor, is that the recipe makes two pies, so it's perfect for feeding a crowd!  If I don't have a crowd to feed, I bake both pies, but freeze one of them for later.  Leftovers can be refrigerated and popped into the microwave when you're ready for another serving.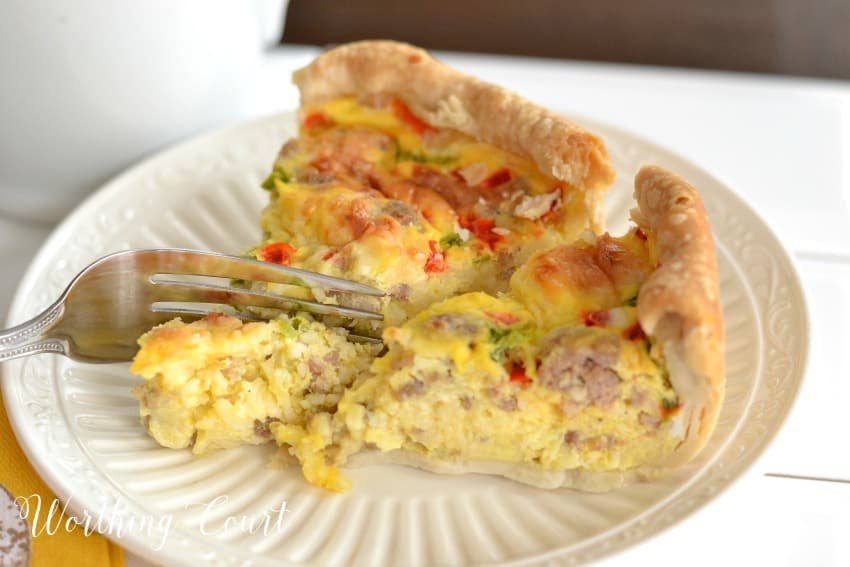 Pin
I traditionally make this recipe for Christmas morning breakfast with my family.  I can make the recipe ahead of time and just pop it in the oven on Christmas morning while packages are being opened. Since individual servings reheat so well in the microwave, everyone can just eat when they're ready.
I recommend covering what you're reheating with a slightly dampened paper towel.  Sounds crazy, but that prevents the crust from drying out and becoming chewy.
Yummy Breakfast Casserole
Did you make this recipe? Leave a review!
---
Your family will love you for making this yummy breakfast casserole! It can be frozen after baking or eaten right away. The recipe makes two pies, so it's great for feeding a crowd. Or freeze one after baking and enjoy the other as soon as it's ready. It reheats wonderfully, so make it over the weekend and pop a piece in the microwave each weekday morning for a nutritious, tummy filling breakfast.
Ingredients
1

lb

ground sausage

3

cups

shredded swiss cheese

1/2

cup

diced green bell pepper

1/2

cup

diced red bell pepper

12

eggs

2

cups

light cream

1/2

tsp

salt

2

uncooked pie shells
Instructions
Place and arrange a pie shell in each pie dish. Set aside.

Crumble sausage and cook until completely done. Drain cooked sausage on a paper towel.

Allow the sausage to cool a little and mix with the shredded swiss cheese.

Place half of the sausage and cheese mixture into the bottom of each pie shell and spread around evenly.

Lightly beat all of the eggs.

Combine remaining ingredients together and add to the beaten eggs.

Pour half of the mixture into each shell, over the sausage. Do not stir. The sausage may float to the top.

Bake at 375 degrees for 40 - 45 minutes, until firm in the middle of the pie.

Cool on a baking rack.
Notes
Can freeze after baking and warm in the microwave.
---
DISCLAIMER: I am not a Nutritionist. I rely on information from third parties to provide all nutritional information, which can vary depending upon brands of products used.
If you're attending a potluck brunch, I've got ya covered!  Once baked, this breakfast casserole will travel well and can easily be reheated.  If you're going to reheat an entire casserole pie in the oven, I would slightly under-bake it, so that the eggs are still "wet", but not runny.  Then cover the casserole with a piece of tin foil and reheat at 350 F degrees until hot.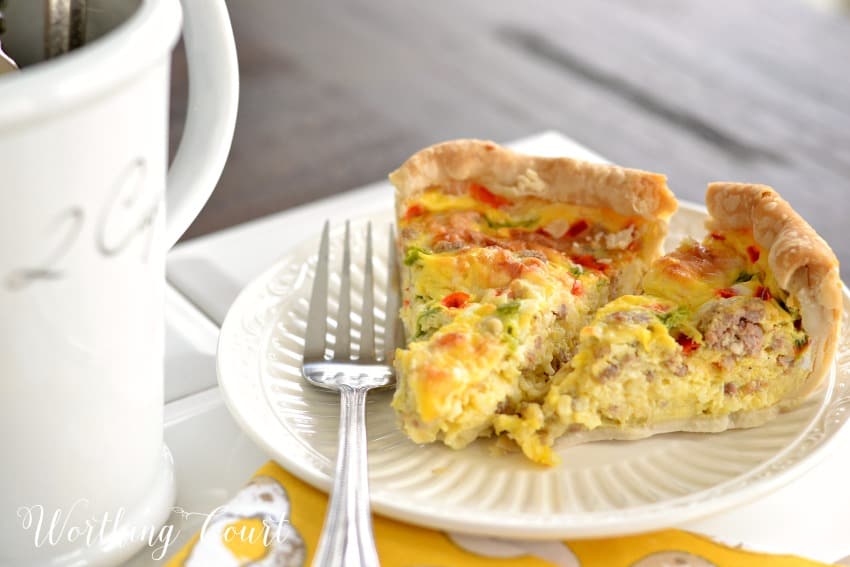 Pin
And this casserole isn't just for breakfast – how about breakfast for dinner? This is a true comfort food that will nicely fill those empty spots in your tummy at the end of a long day.
I've tried lots of different breakfast casserole recipes, but none of them were as tasty and as perfect for preparing ahead as this one.  Give it a try and let me know what you think!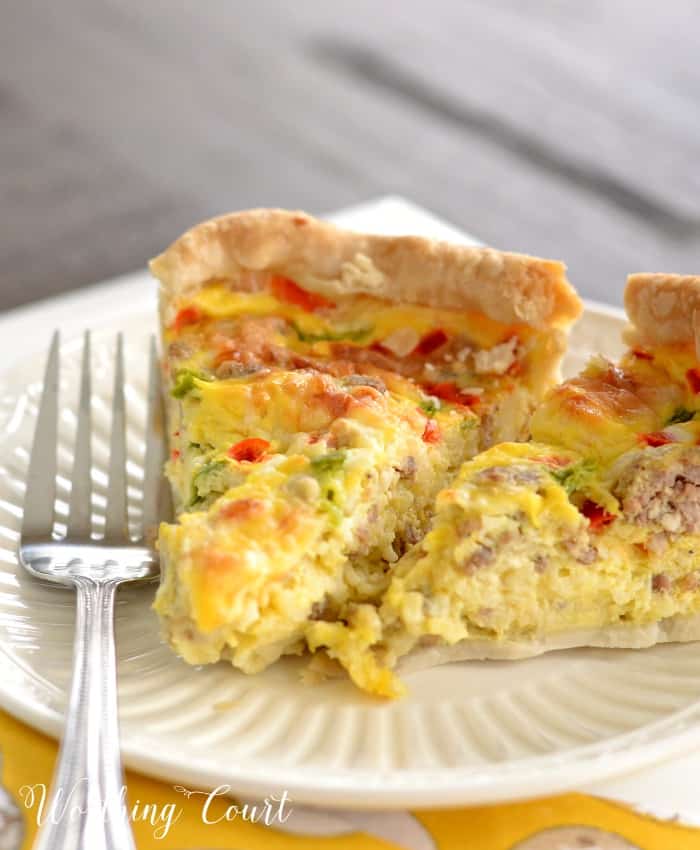 Pin