Traditional Red And Green Christmas Front Porch
A Southern front porch entry decorated for Christmas with traditional red and green, featuring a fabulous plaid ribbon.
On my front porch this Christmas, it's all about the ribbon.
I'm excited to welcome you to the annual Atta Girl Says Christmas Porch Tour, featuring eight talented decorators.
We're sharing Christmas decorating ideas for everything from small front porches, to large porches, to decorating a balcony.
If you're coming over from DIY Beautify, welcome to Worthing Court! Cindy always shares wonderful diy decorating tips and ideas and recipes.
We dedicate this year's tour to our dear friend, Paula Skulina from Sweet Pea, who died in February after a five year battle with lung cancer. Paula has participated in this tour since 2017, and we are all really missing her this year.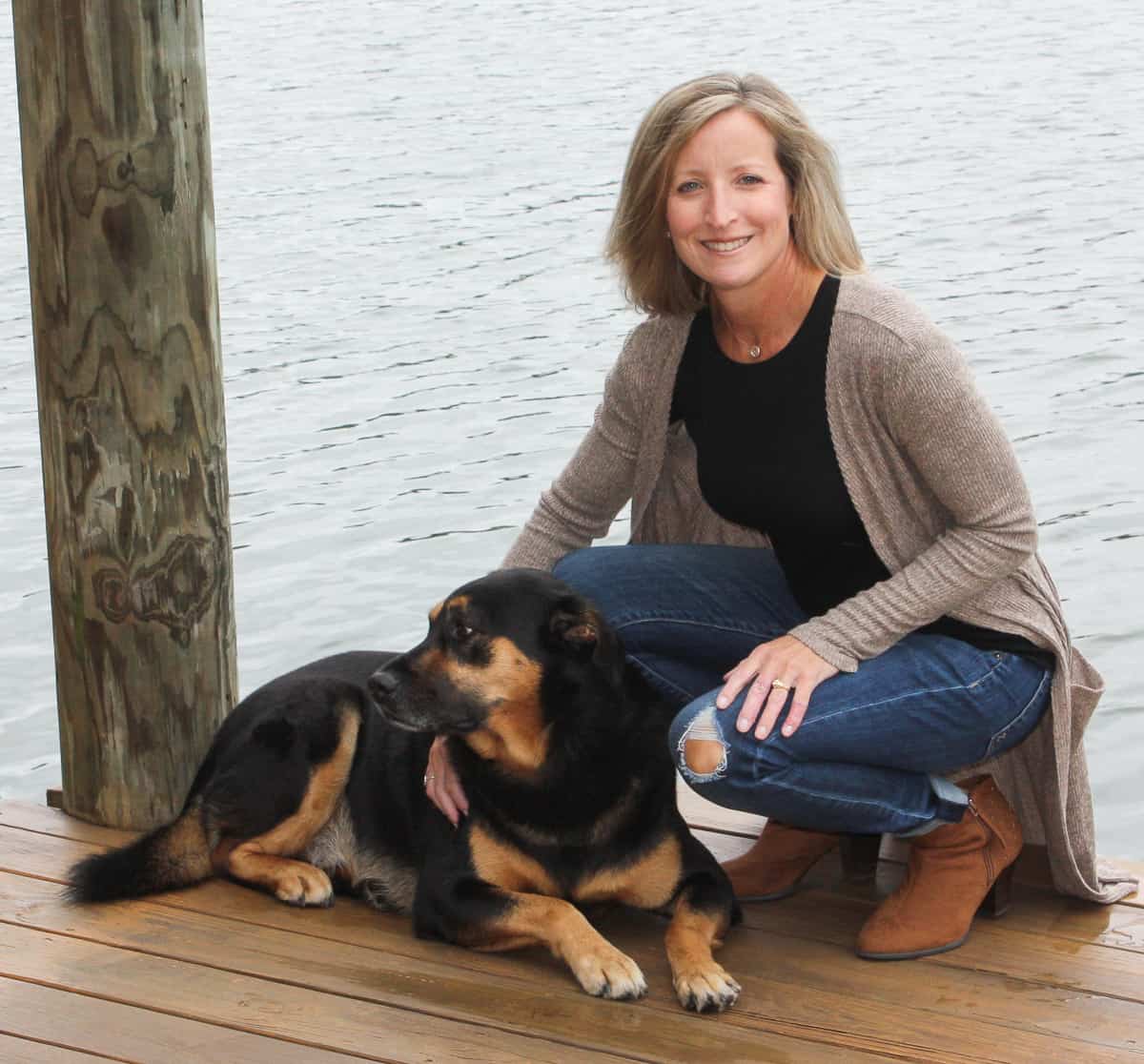 Paula was just the sweetest person, full of love for her family, her beloved dog Sherman and her students.
Her home was beautiful and full of vintage treasures. Paula had a knack for styling, but what I loved most were the stories she told about her decor. So many of her Christmas decorations were treasured family heirlooms. I'm so grateful she shared those memories with us.
While Paula is not here this year to tour with us, she's still an important part of our group. I encourage you to visit her blog, Sweet Pea, for Christmas decorating inspiration, especially if you like to use meaningful family items in your holiday displays.

To honor Paula, we are also donating in her memory to LUNGevity and The Humane Society for Campbell County, Va. If you loved Paula and her blog, we encourage you to make a donation in her memory using the links above.
For my porch this year, it was my goal to reuse as much of what I already own as I could, but to give it a fresh look.
I honestly was pretty stumped though, especially when it came to reusing the garland that I fell in love with and used on last year's Christmas front porch.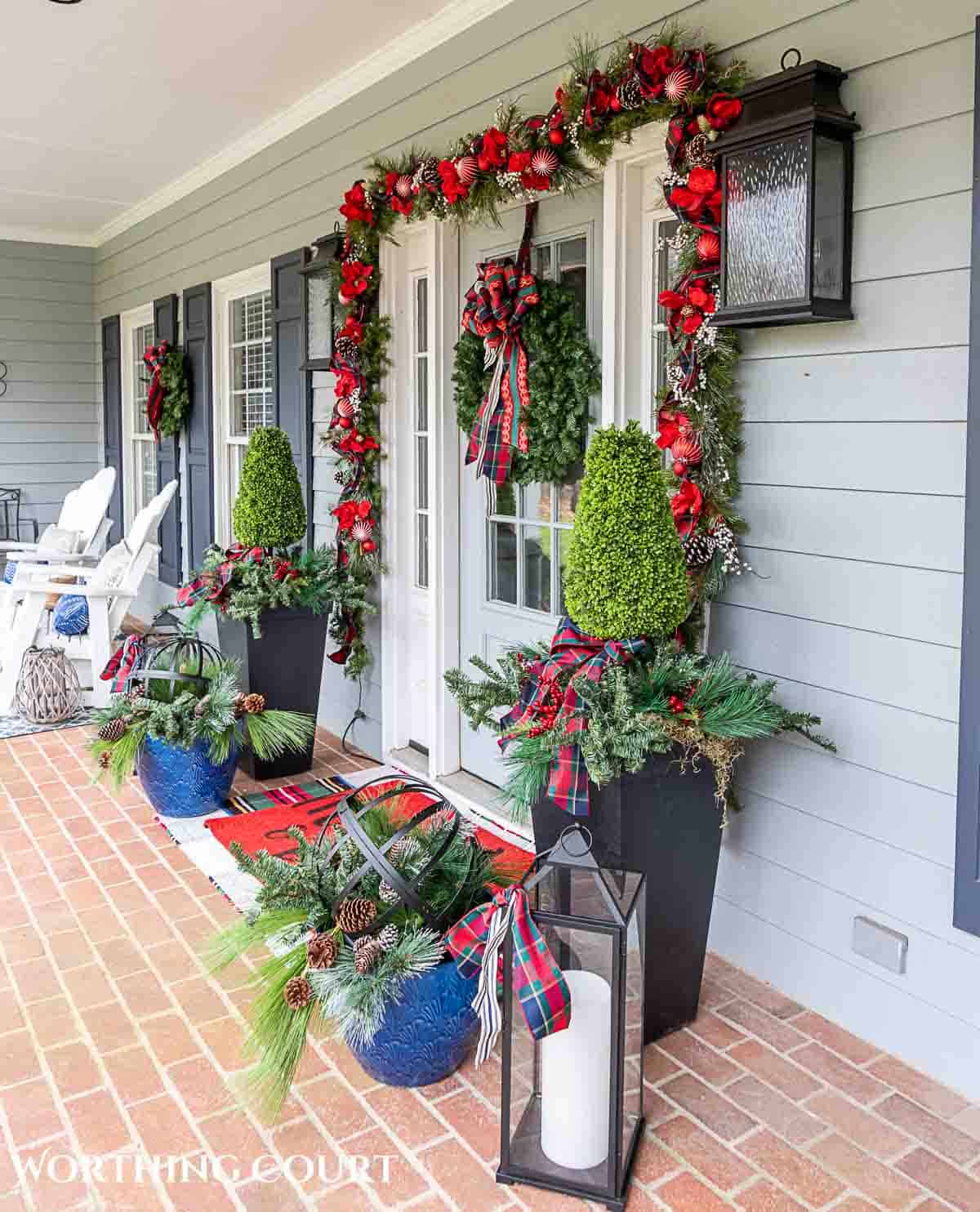 Thankfully, inspiration struck while perusing the isles at Michael's recently, where I found a beautiful red, green and blue plaid ribbon. To make it even sweeter, it was 65% off!
After filling my cart with all of the rolls of that ribbon I could find, I made my way home with a plan.
If you guessed that I wound the ribbon throughout my garland, you'd be right. 😊 The ribbon was a super easy solution for giving the garland a little bit of a different look.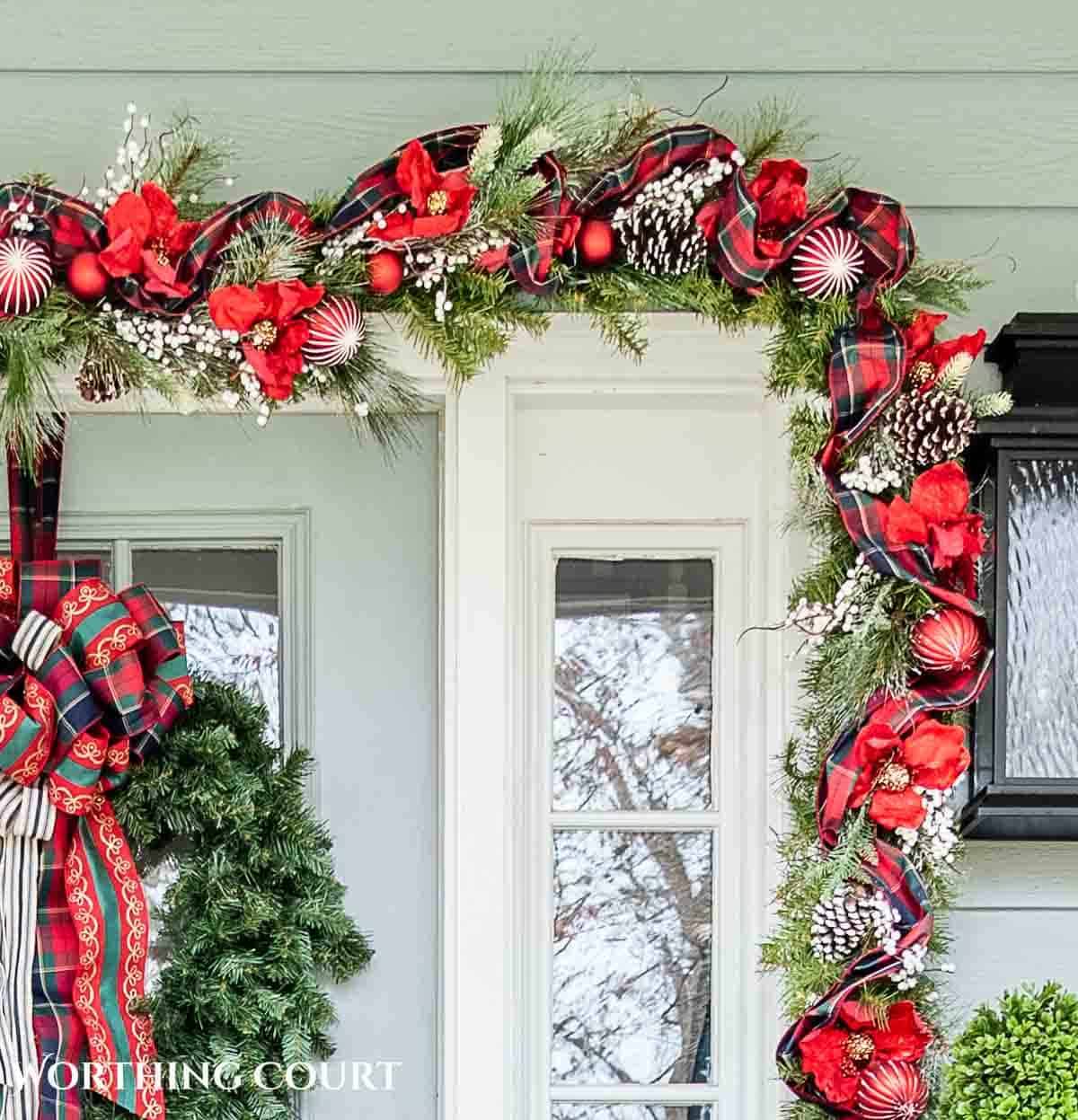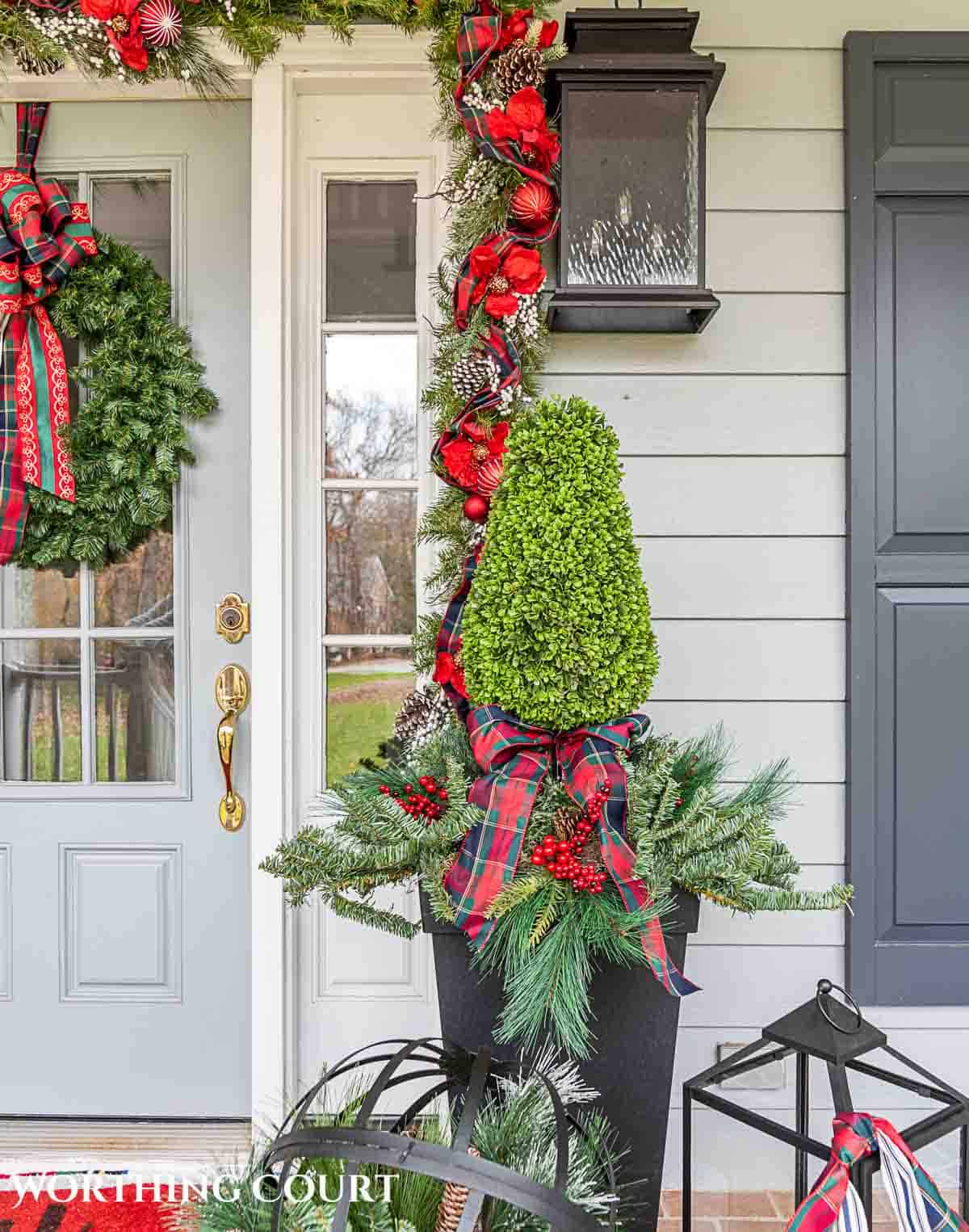 The next dilemma for me was deciding what to do for a wreath. This is my 12th year for sharing Christmas decorations with you, which means it's my 12th year for coming up with a different wreath!
Ribbon to the rescue once again!
I paired the plaid with a beautiful red and green with gold embroidery ribbon, that I found on the same day, and made a giant bow with long streamers.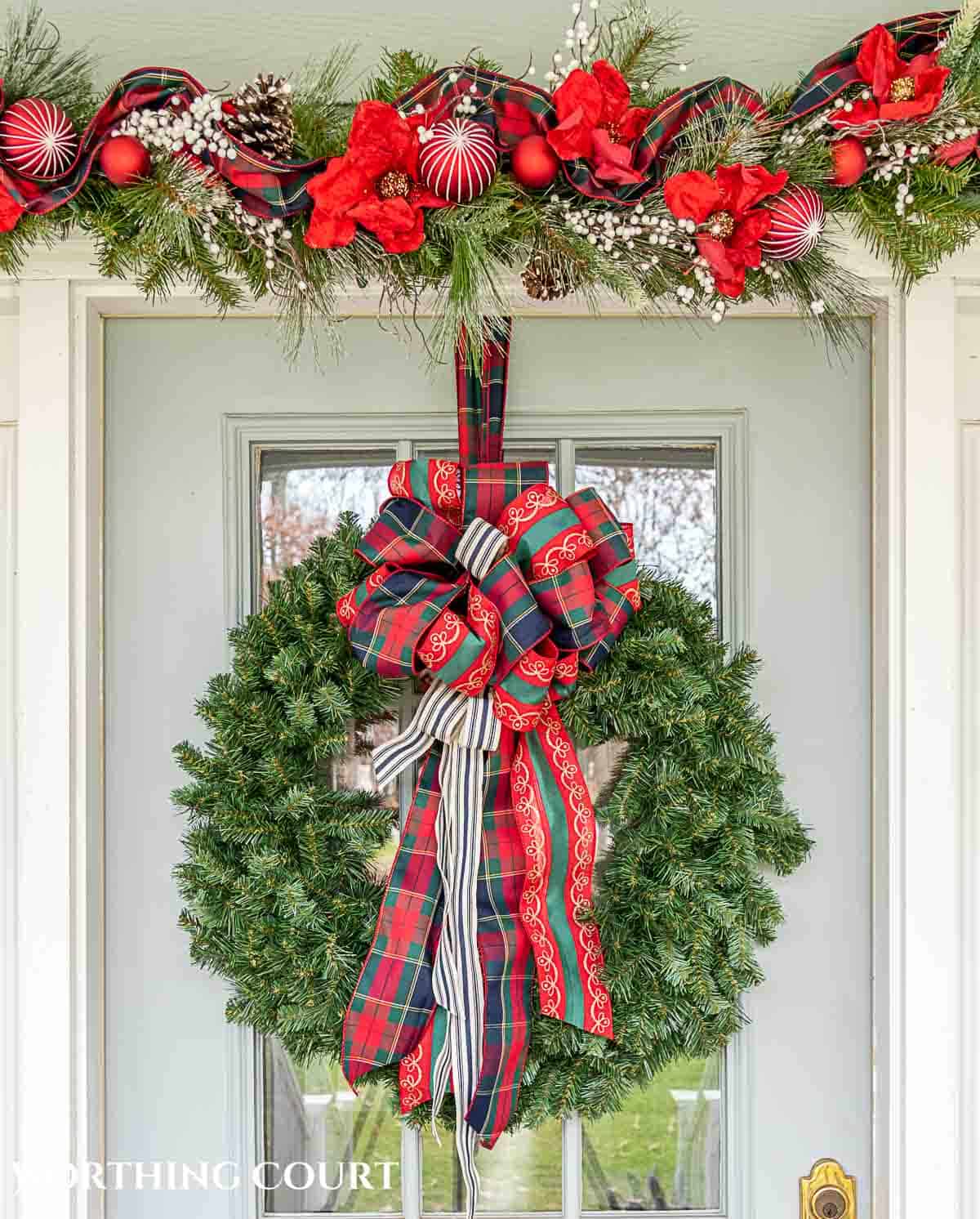 BTW – I know from lots of my own experience that bow-making can be a challenge, so I created a detailed, step-by-step tutorial for you to show you exactly how to do it. You can view it HERE on my YouTube channel.
The pop of blue and white stripe that I added might look out of place on its own. I added it to pick up on the blue in the plaid ribbon (which is a little difficult to see in pictures), the blue in the Stewart plaid rug that's layered under the welcome mat and to reflect the blue and white decor on the interior of my home.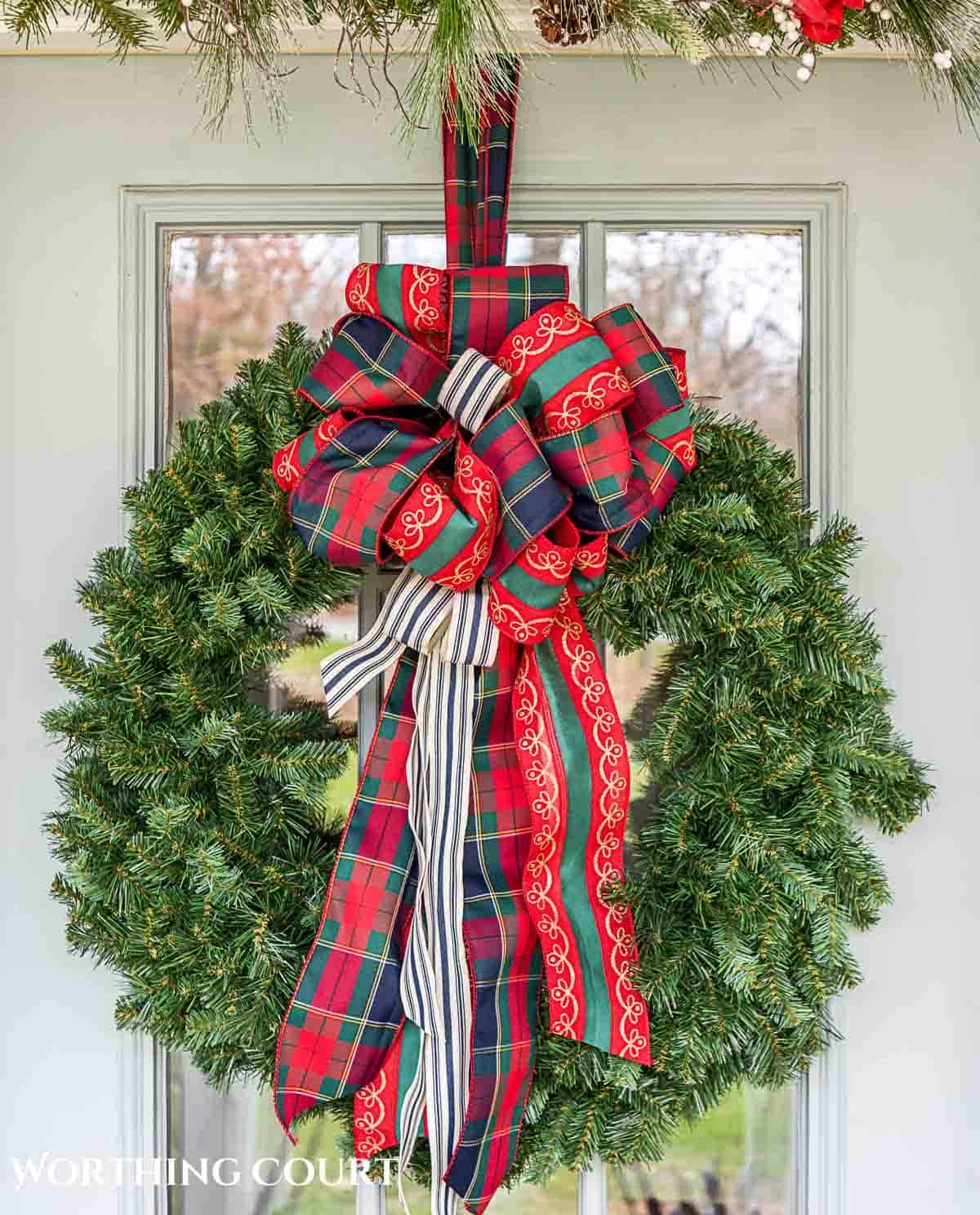 I purchased these faux boxwood topiaries several years ago. I love them flanking my front door most of the year and decided to keep them in place for Christmas too.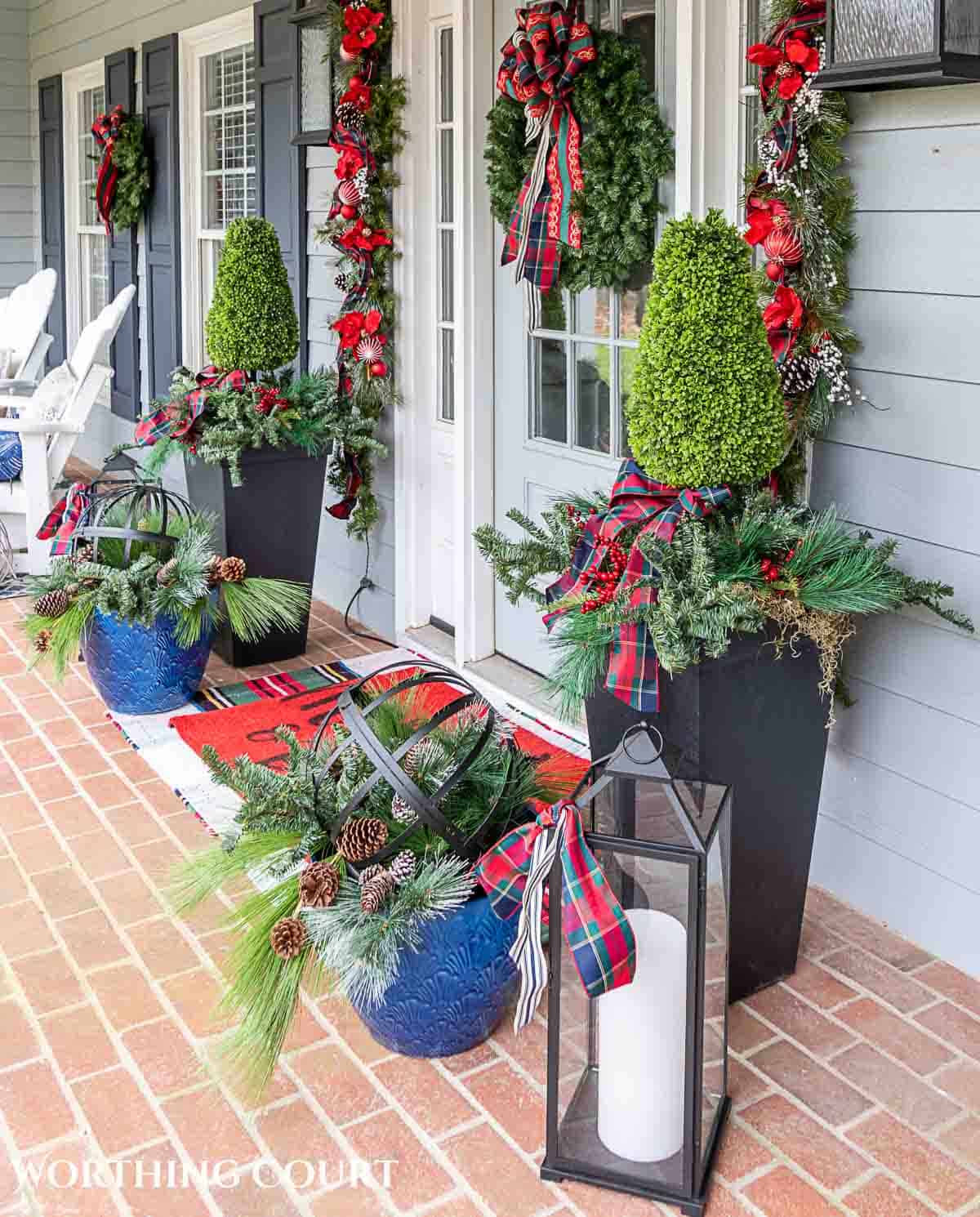 Anytime I try to add ribbon to them, I always struggle to decide whether to add the bow to the top or the bottom. What would you do?
I like it both ways, but I think that I'm happiest with the bows nestled into some faux greenery that I added around the base this Christmas.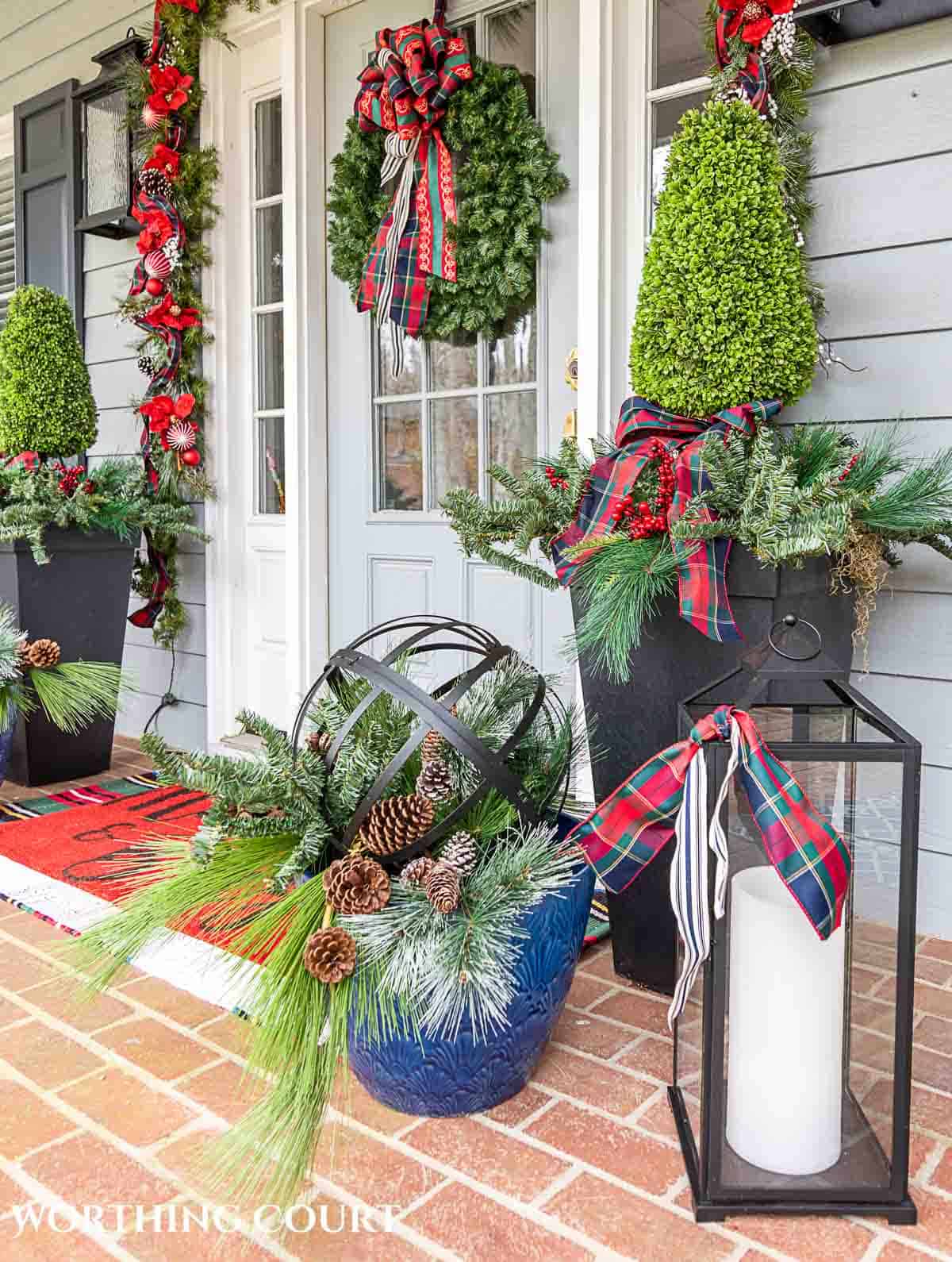 The last, and possibly my most favorite, touch that I added to the porch was my concrete bunny. He is SO old, but I have a thing for bunnies and I've kept him out of sight for far too long! I think he has the best grungy old concrete patina.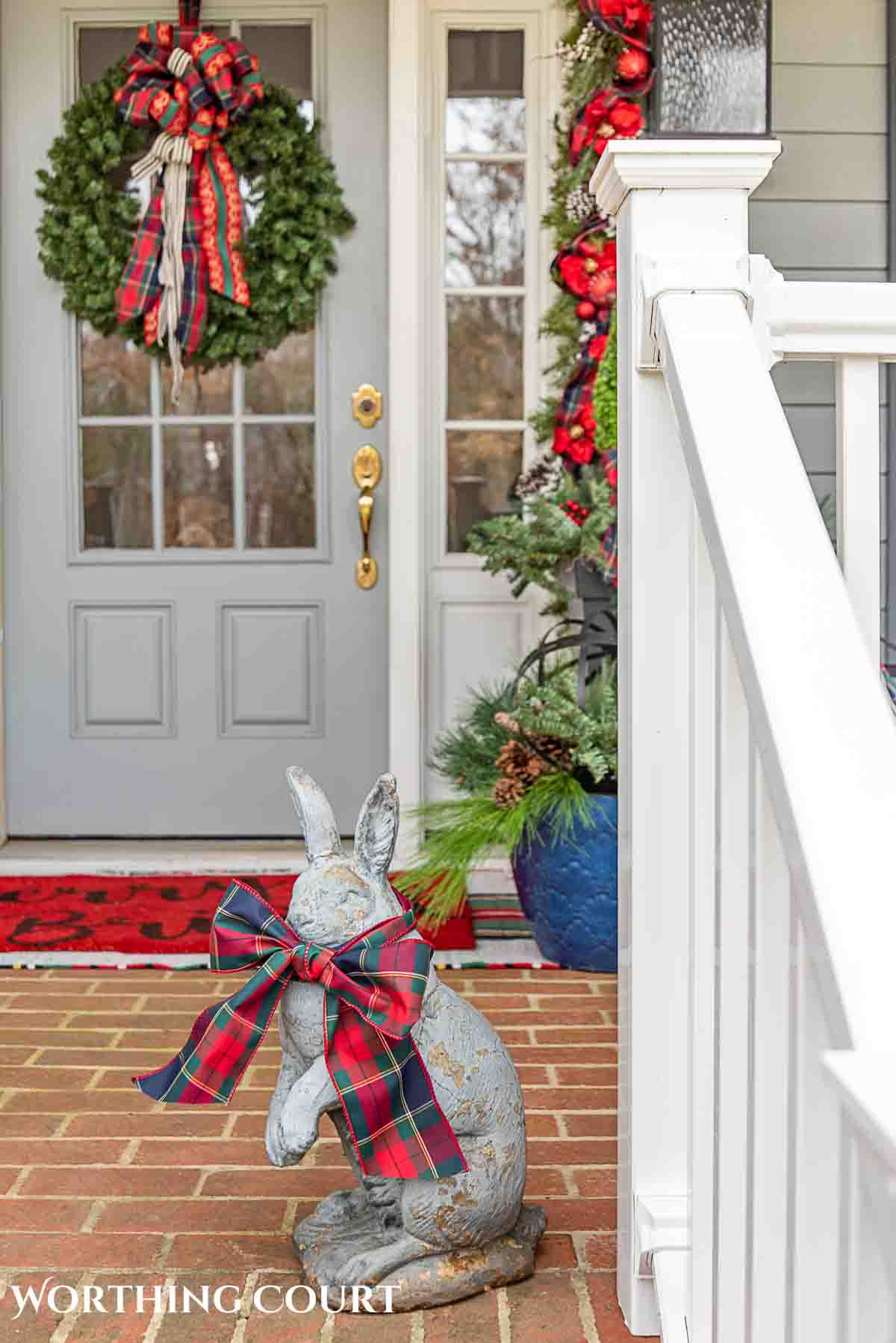 So when you come to visit me, Mr. Bunny and his large neck bow will be right there to greet you!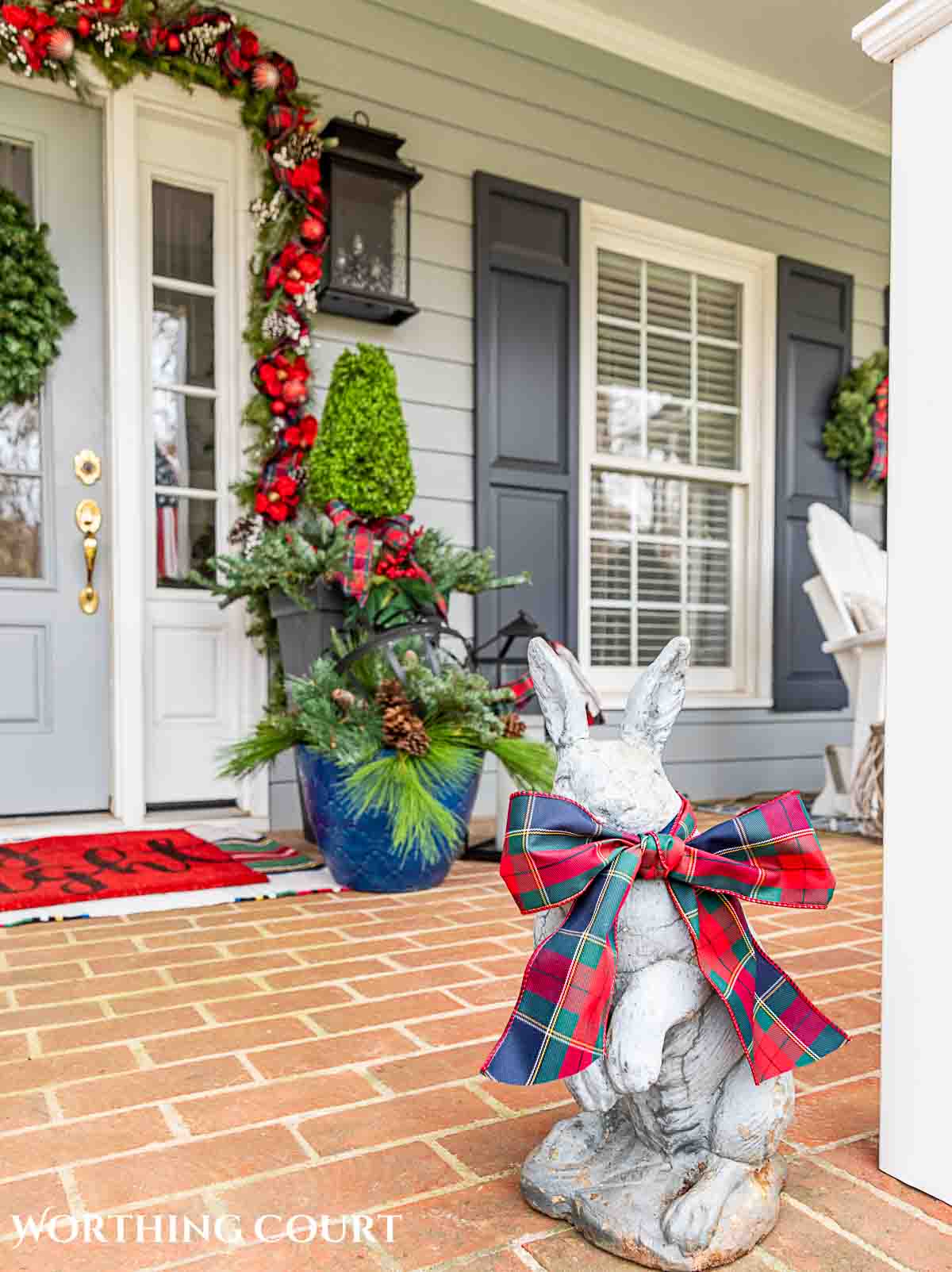 Next up on the tour is Our Crafty Mom and be sure to check out everyone else's porches too.
Christmas Porches Tour
Be sure to visit all the participating bloggers for festive decorating inspiration for your porches, balconies, decks and other outdoor spaces.
Atta Girl Says // Southern Home and Hospitality // 2 Bees in a Pod // DIY Beautify
Worthing Court // Our Crafty Mom //