Warm And Cozy Fall Touches In My Kitchen
Simple fall touches that you can easily add to your kitchen to create a sense of warmth and coziness during this chilly season.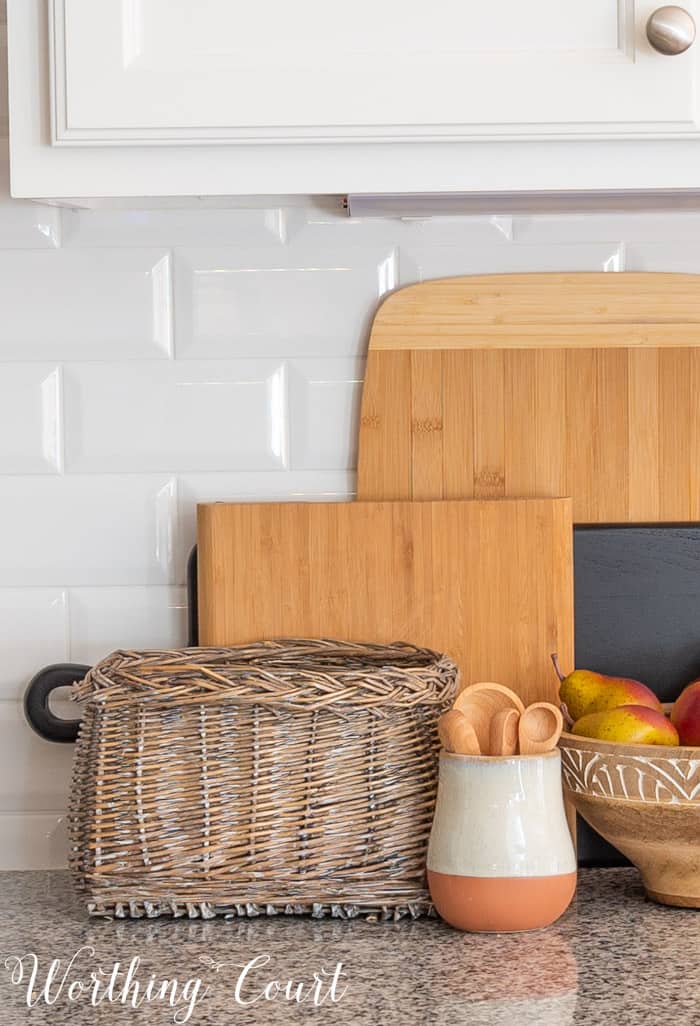 When it comes to my kitchen, I don't like a lot of clutter on my counters. Don't get me wrong, I don't want the space to be devoid of everything (that's just not my style!), but I don't want an overabundance of stuff getting in my way either.
Once the weather started cooling off here, my kitchen started looking a little cold to me, so I tried my best to add some warmth to the space with a few simple fall touches sprinkled around.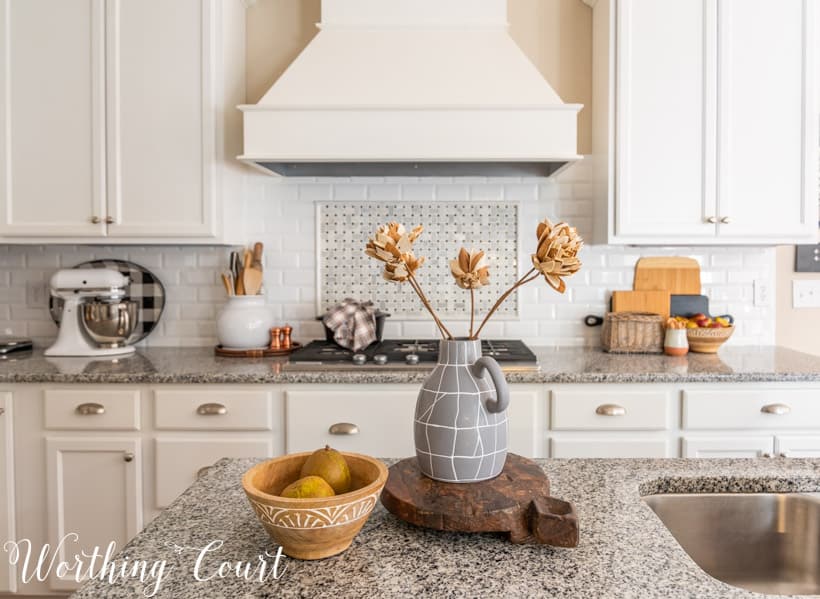 The first spot that I addressed is to the right of my cooktop, where I replaced the three large glass canisters that dominated this area with a simple vignette using a few cutting boards, a wooden bowl filled with faux pears, a little woven basket and a cute container to hold a set of wooden measuring spoons. So much more pleasing to the eye!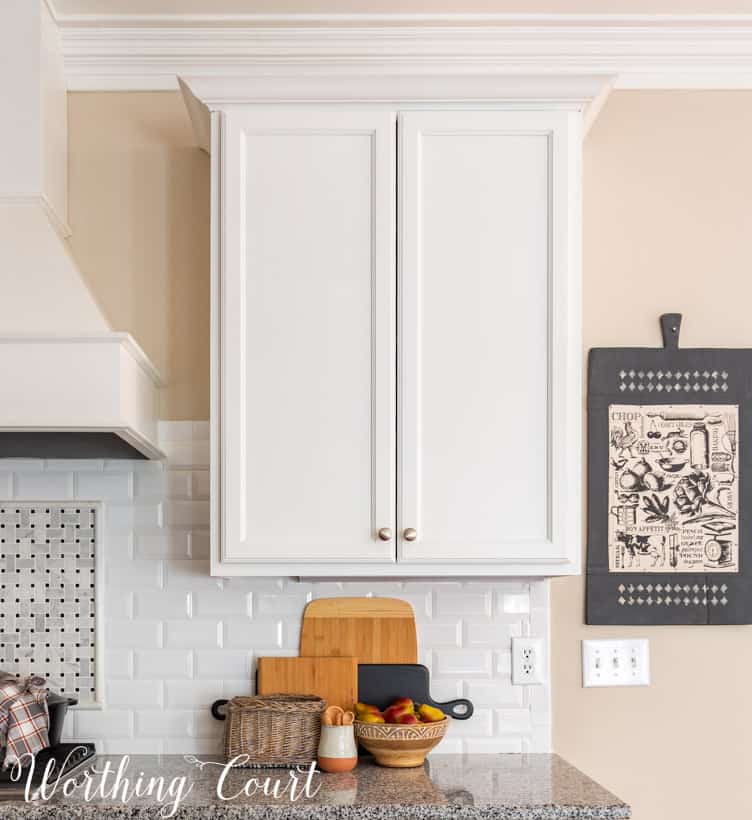 The wood adds much needed warmth and the basket adds that all important texture.
Of course, the island is very visible no matter which direction you enter the kitchen from, so I wanted a little decor there too. My sink is located there, plus I do the majority of my cooking prep work there, so whatever I used had to be minimal and easily moved out of my way. Nothing too fussy or complicated!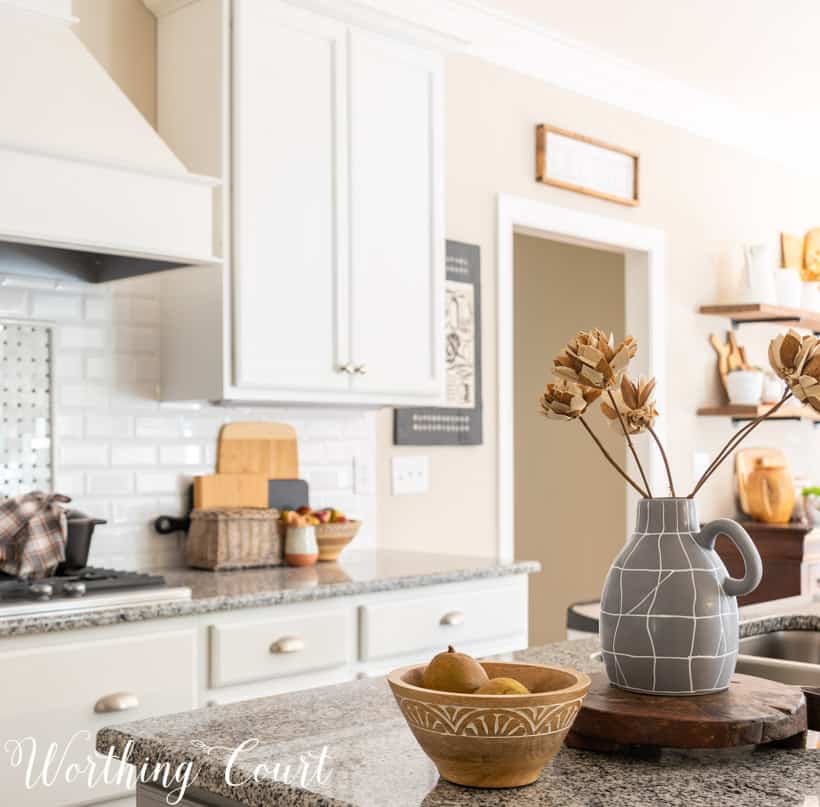 A cute gray vase atop a wooden riser and another wooden bowl are easily moved out of my way when necessary and then easy to put right back in place when I'm finished!
In the background, you can see my beloved cast iron Dutch oven topped with a cute plaid fall tea towel. Using this pot to make homemade chili in this time of year is a must, so it seemed only fitting that I should display it here.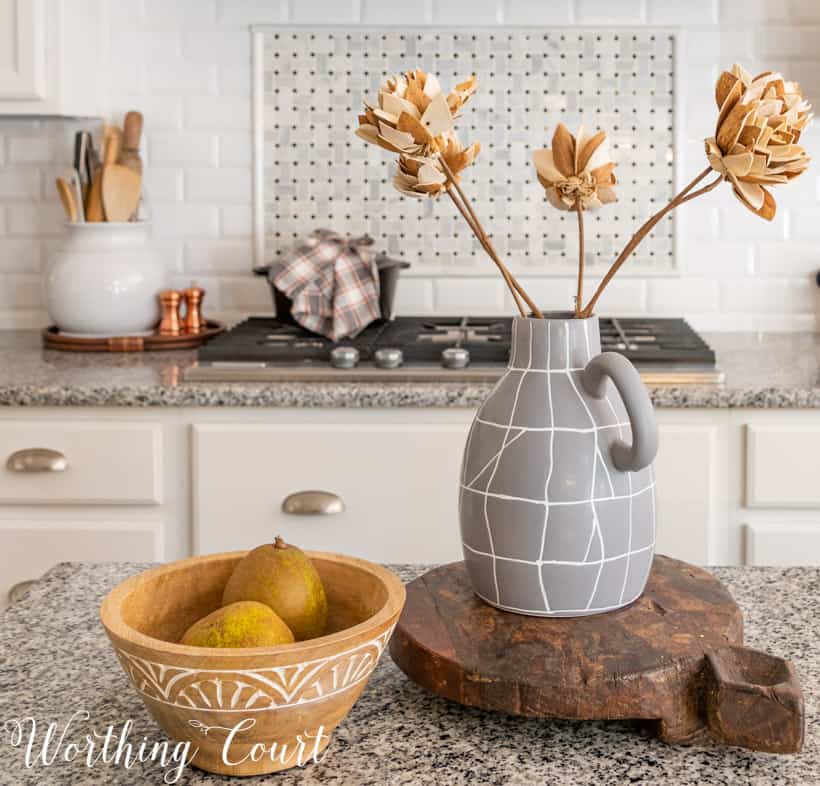 And lastly, my old wop-sided dough bowl, filled with a couple of veggies and a cute fall tea towel was perfect for the opposite corner of the island and doesn't get in the way at all.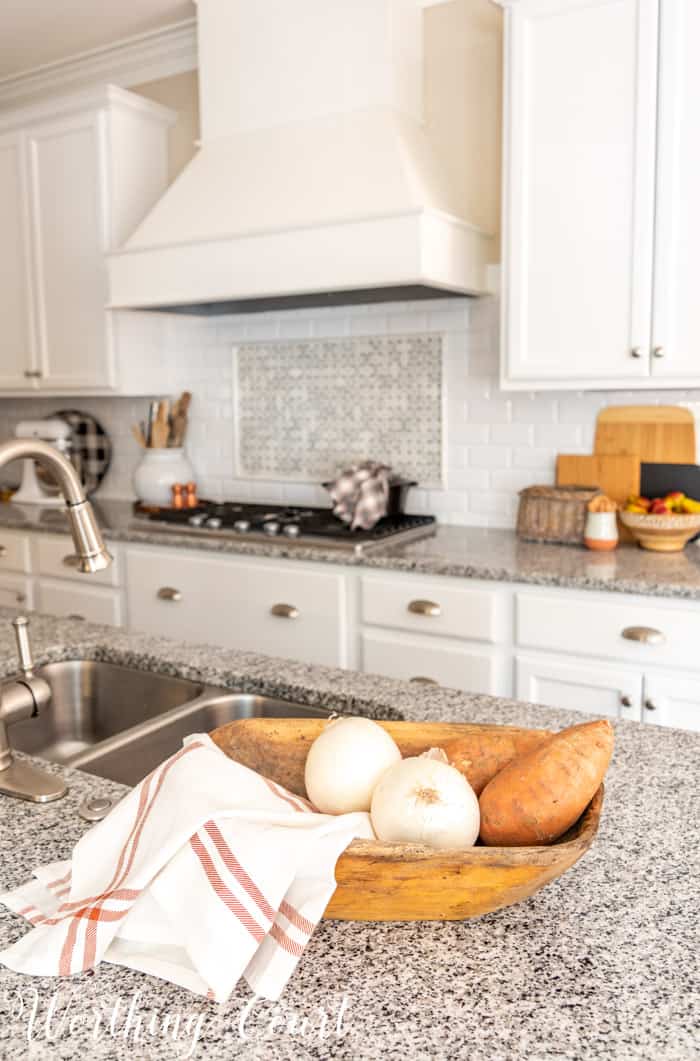 That was all so easy – right??? Do you enjoy adding fall touches to your kitchen?