Copy Cat DIY White Clay Flower Pots Tutorial
Don't you love those white clay pots with simple words written on them? I will show you how to recreate this look with my copy cat DIY clay pot tutorial!
I'm not going to mention any brand names here (I don't want to step on any toes!), but have you seen those adorable white clay pots with simple words, written in black, that are popping up everywhere?  Not only is it flower pots, there are mugs, plates, trays, tea pots – all sorts of cute goodies.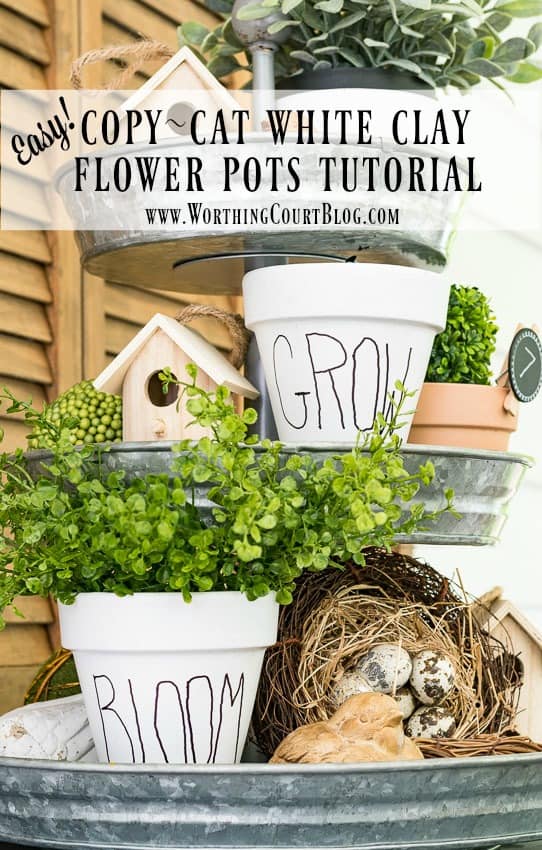 Pin
I love them!  But, I don't love their high price.  A set of three pots runs about $75 on Amazon.  Ouch.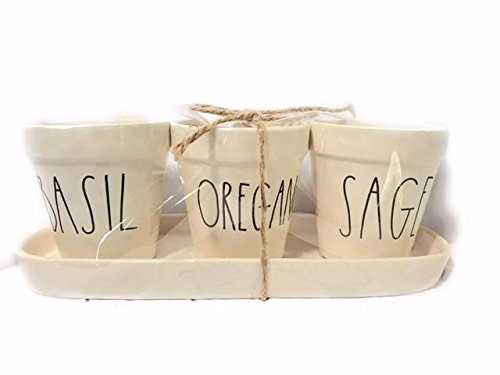 Pin
While I was trying to justify spending so much on a few of the clay pots one day, it dawned on me that these would be SO EASY to do a copy cat version of for a fraction of the price!  How about a set of three for under $10 as opposed to $75???  Now granted, the pot set sold on Amazon includes an oval tray and I didn't include one of those, but if I had, it would have added about $8 to the cost.  Still way less than $75!
Why was I so anxious to add a set of these to my decor stash?  Well, it's because I wanted to use them in a tiered tray display on my screen porch.  We've added something wonderful to our porch this year (that I'll share later), which led me to give the whole area a bit of a freshening up.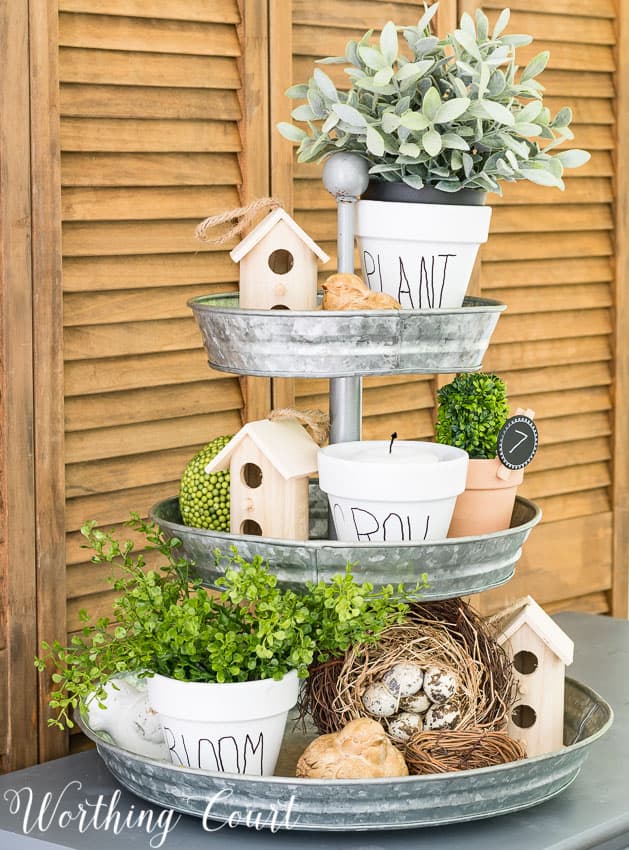 Pin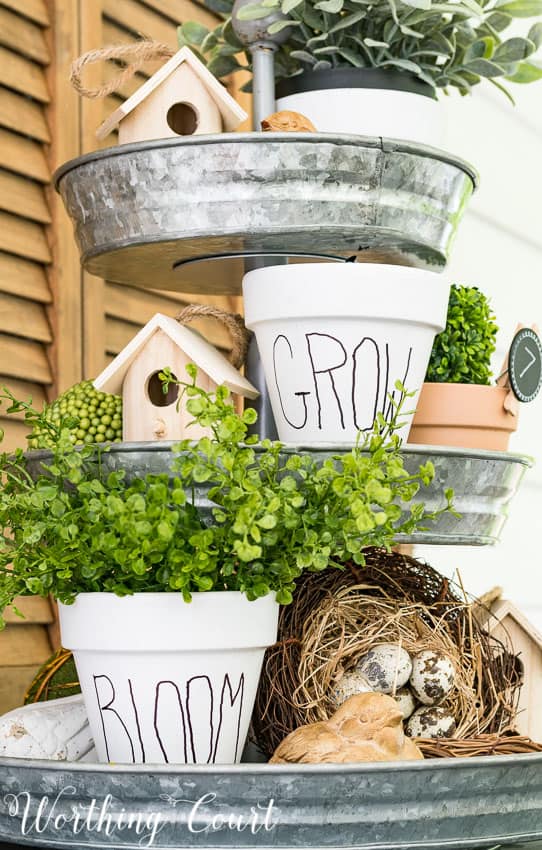 Pin
You only need three things to make these cuties – terracotta pots, white spray paint and a fine tip black marker.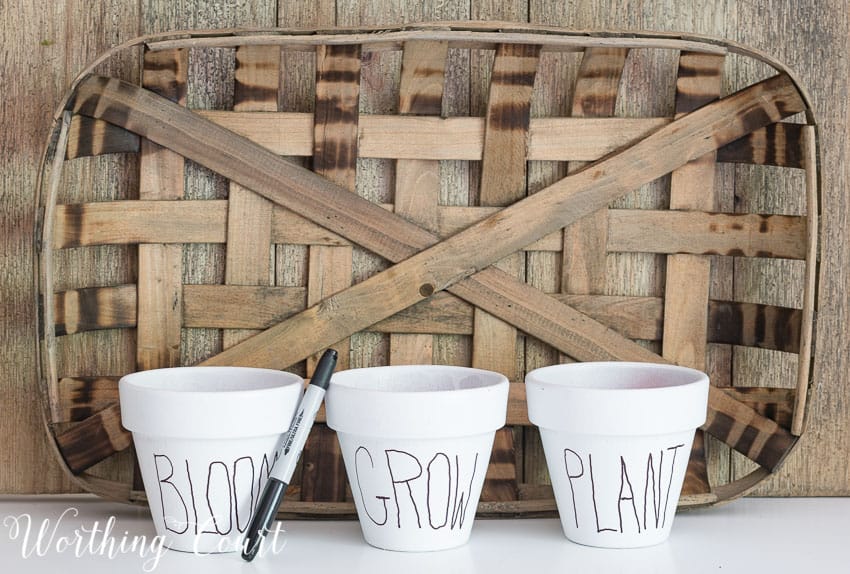 Pin
Simply spray paint the pots with two coats (or however much you need to get solid coverage), allow to completely dry and use the marker to write a word on each pot.  That's it!
Pin
Honestly, this has to be the easiest diy I've ever done.  I love these cute flower pots and can see myself using them all over the place!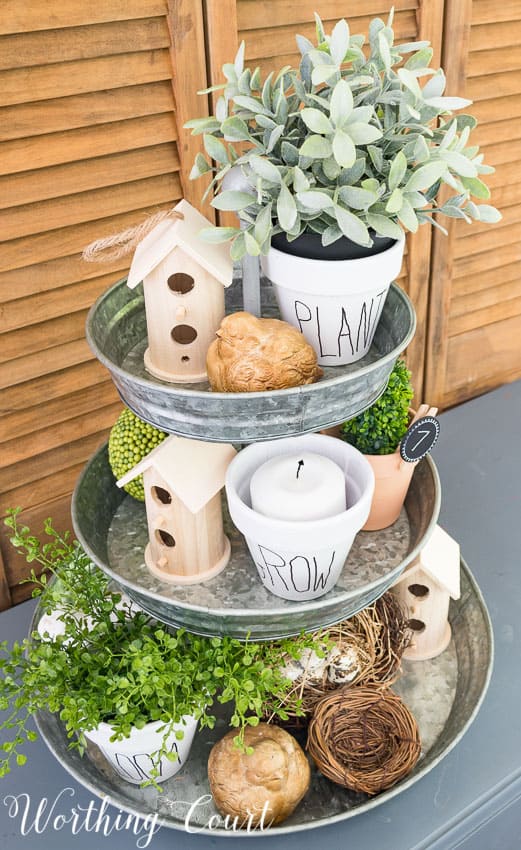 Pin