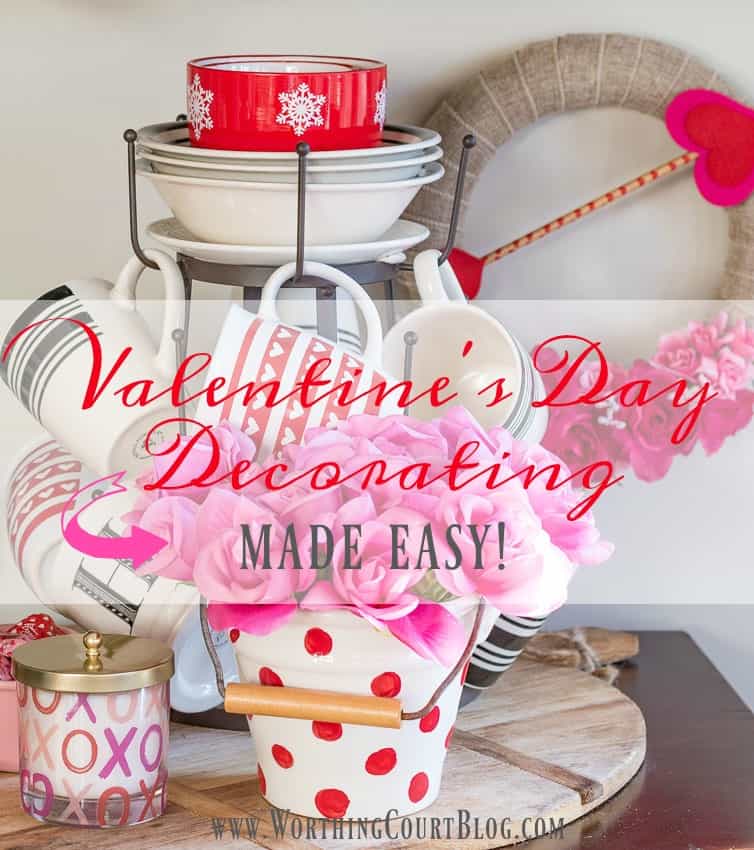 I was asked to participate in the #HallmarkAtWalgreens campaign, sponsored by Hallmark at Walgreens. Although I have been compensated, all opinions are my own.
Do you have a spot in your home is that is your favorite place to decorate for the different seasons and holidays throughout the year? My favorite space is the open shelves in my breakfast area! Why? Well, it's because they are one of the most visible spots in my home. Located through the wide opening from the family room into the kitchen/breakfast area, these shelves are impossible to miss whenever we're moving about in our house.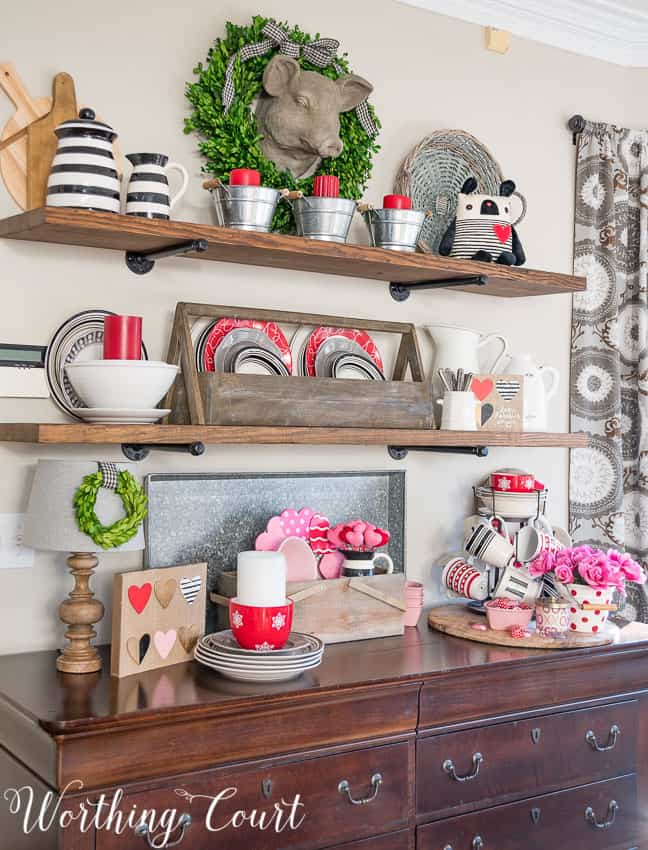 If you caught my post last week, "How To Quickly And Easily Keep Shelves Decorated As The Seasons Change", then you already know that my mission today is to show you how you can very quickly and easily decorate any spot in your home. The secret is to start with a base of basic, mostly neutral items that will allow you to get a whole new look and celebrate any holiday or season with just a few easy changes.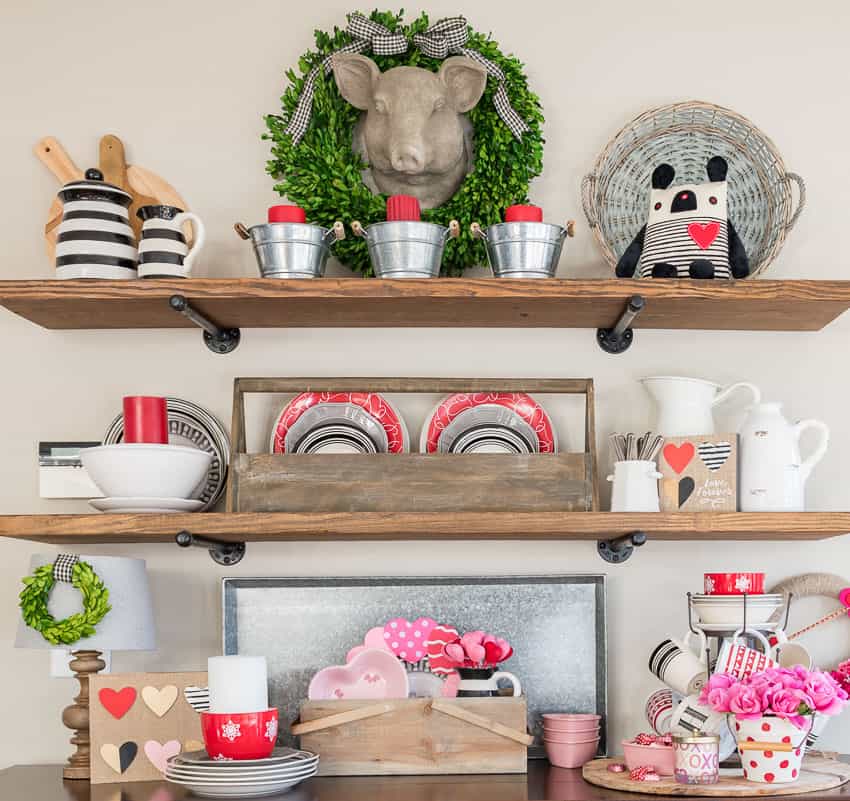 As I prepared to get my shelves Valentine's Day ready, I made a quick trip to my local Walgreens to see what they were carrying for the Inspirations from Hallmark line of gifts and Valentine's Day decor. Of course, while I was there, I knew I could take care of two things at once by picking up my Hallmark Signature greeting cards for Valentine's Day too!
The Inspirations from Hallmark line can only be found at Walgreens, so I knew that I had made the right choice for a shopping location when I found that their items fit in perfectly with what I already have in my Valentine's stash and my base of neutral shelf decor! Take a look at the side-by-side comparison – my basic look (with winter touches) is on the left. You can see that by using the Inspirations from Hallmark products, I was able to only switch out a few things to go from Winter to Valentine's Day.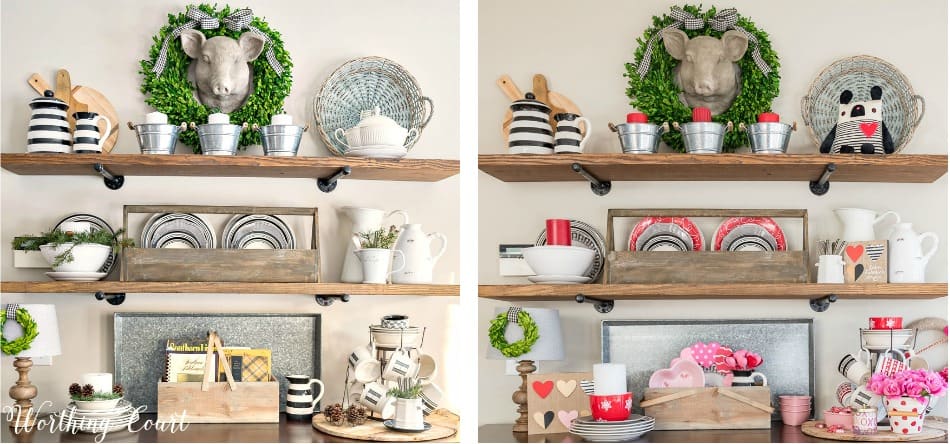 It makes the perfect spot for putting me in the mood for adding special messages of love to the Hallmark Signature Valentine's Day cards that I picked up!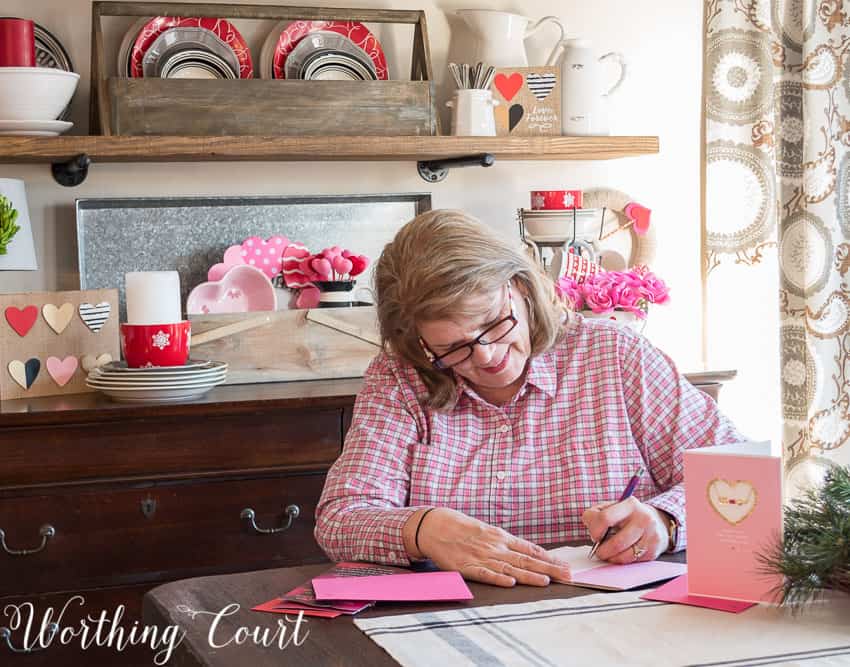 Look at how cute the cards that I chose for my granddaughters are – each card contains is's own Cupid's arrow necklace. They are going to love it!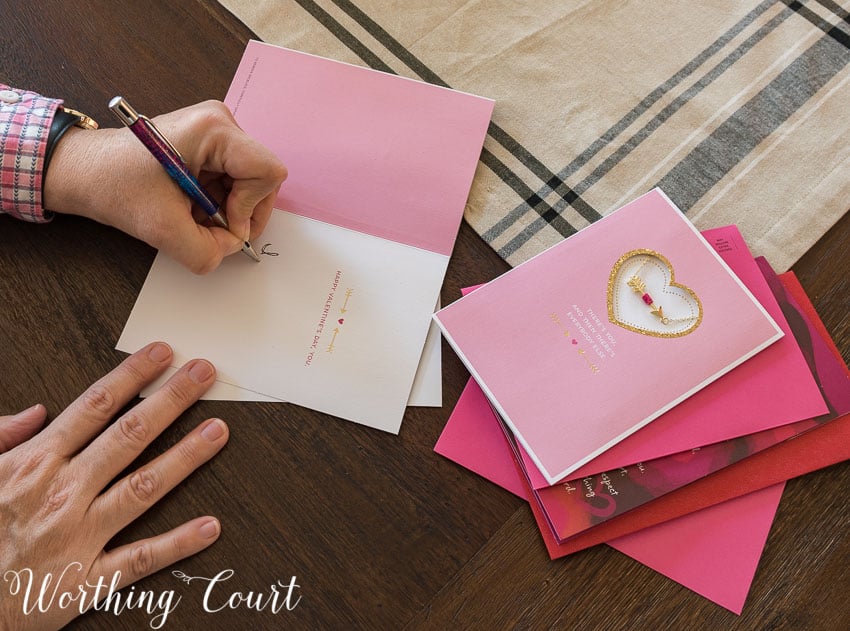 But back to the shelves – take a closer look at the right side of the shelves. The white casserole dish on the top shelf was replaced with an adorable sitting pillow, I added a cute Valentine's heart plaque to the second shelf and wonderful scented Valentine's candle to the bread board on the bottom. All from the Inspirations from Hallmark line, exclusively from Walgreens.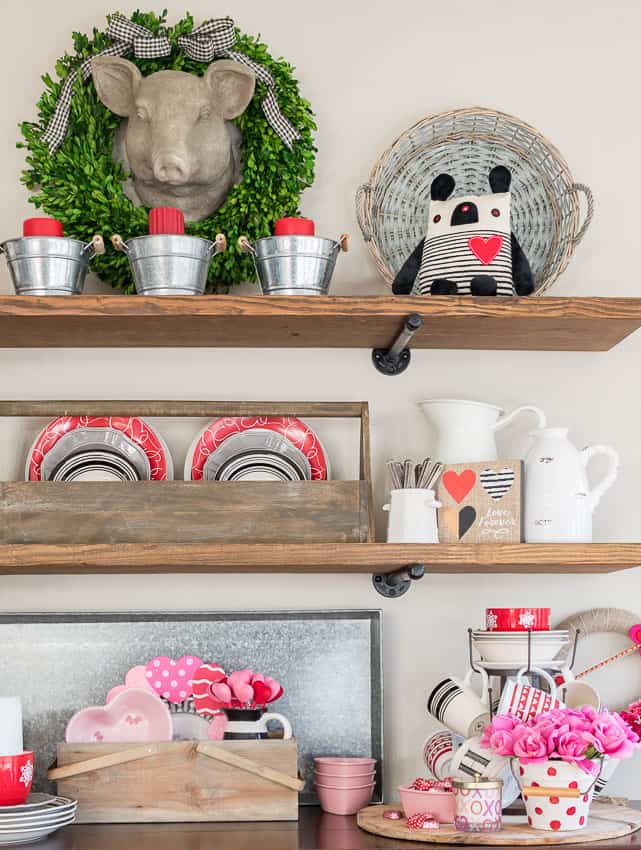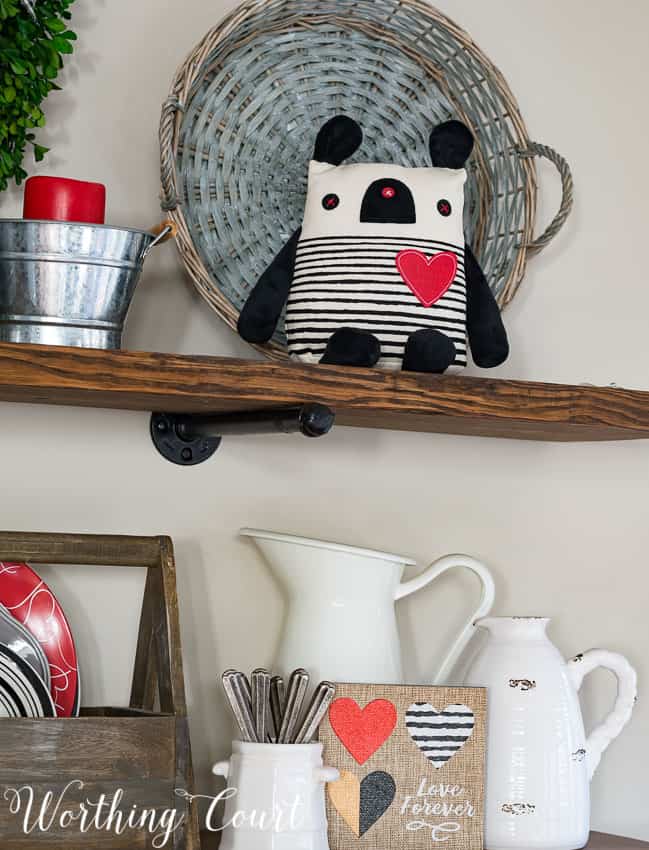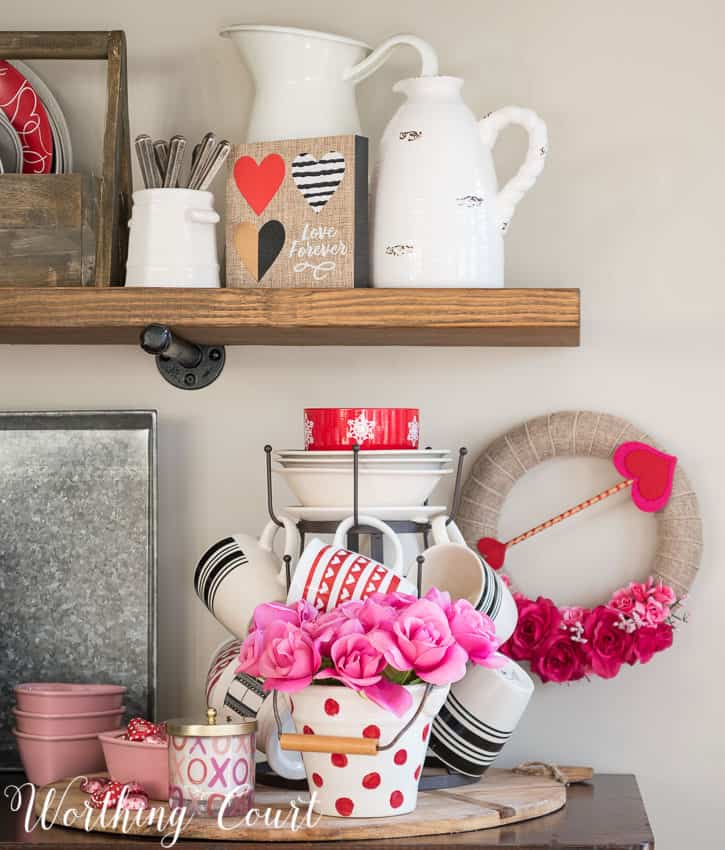 On the left side, I tucked in a larger Valentine's heart block, also from the Inspirations from Hallmark line, to the decorations on the top of my sideboard.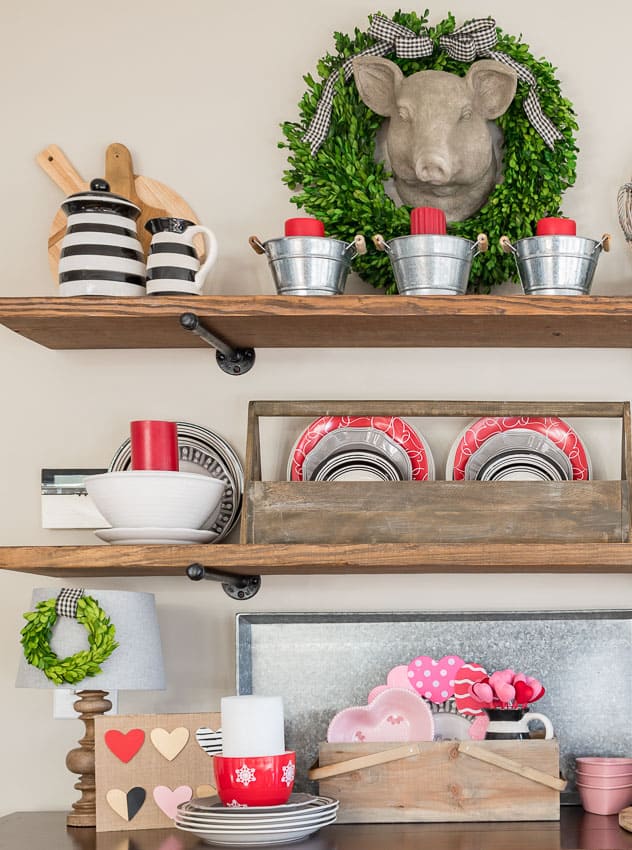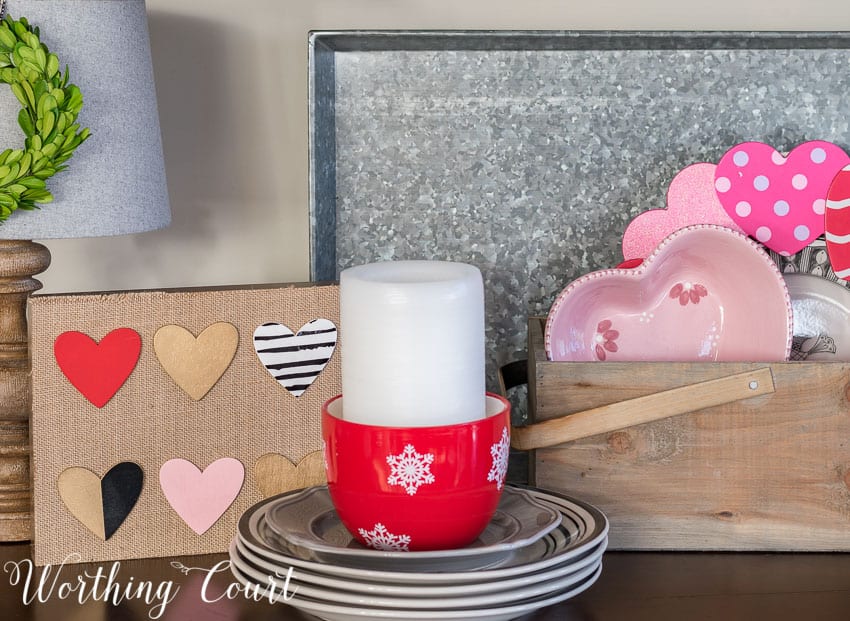 Everything else that I added to my shelves came out of my existing stash. So – have I convinced you yet? I challenge you to find a spot in your home where you can put these same principles into practice!
Sharing at THESE great parties.