A Free Printable Set For Spring Decorating
A free printable set for your spring decorating. You can print one or print them all right on your home printer!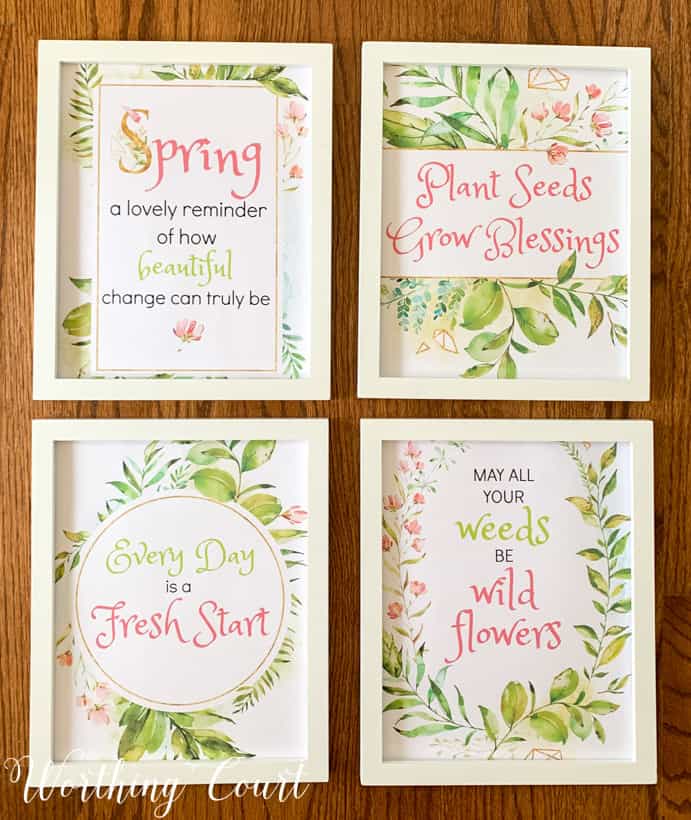 Pin
Y'all!  I'm so excited to share a fun free printable set (for your personal use only) that I made especially for you to use in your spring decorating!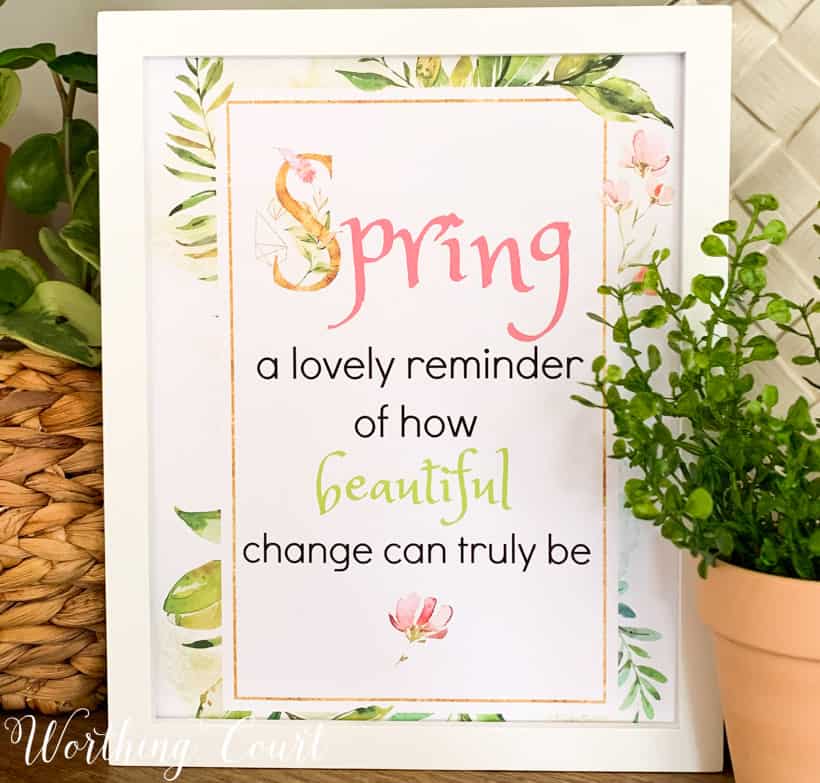 Pin
You know that I'm gung-ho budget decorator, so using free printables, that can be printed on your home computer, is kind of a no brainer.  It's basically free decorating!  All you need, besides the printer, is an 8×10 frame to put them in.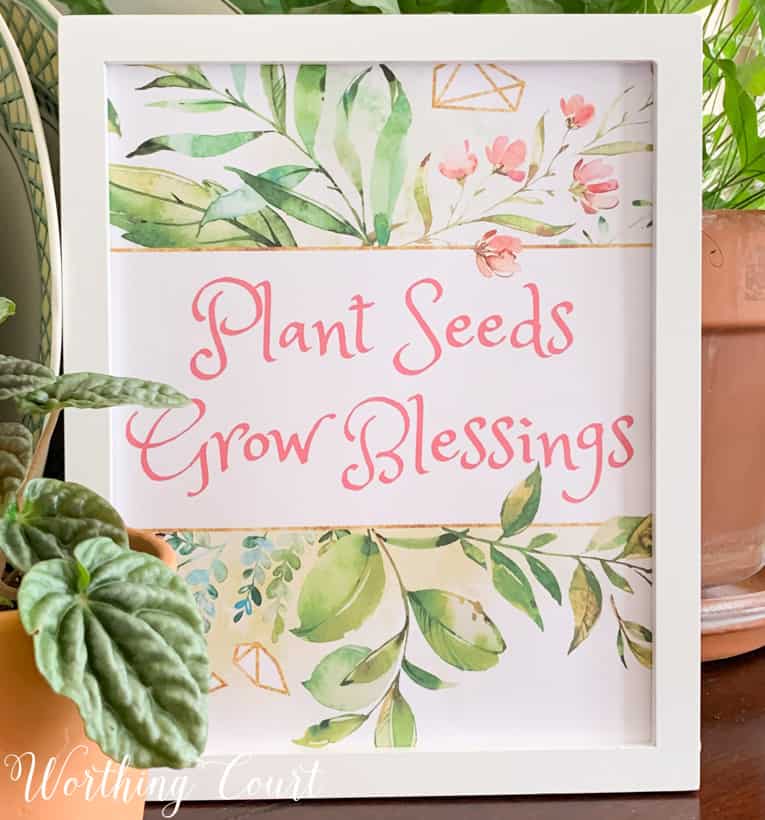 Pin
You can print just your favorite quote and display on a surface in your home, or print all four to create a pretty little gallery wall display with.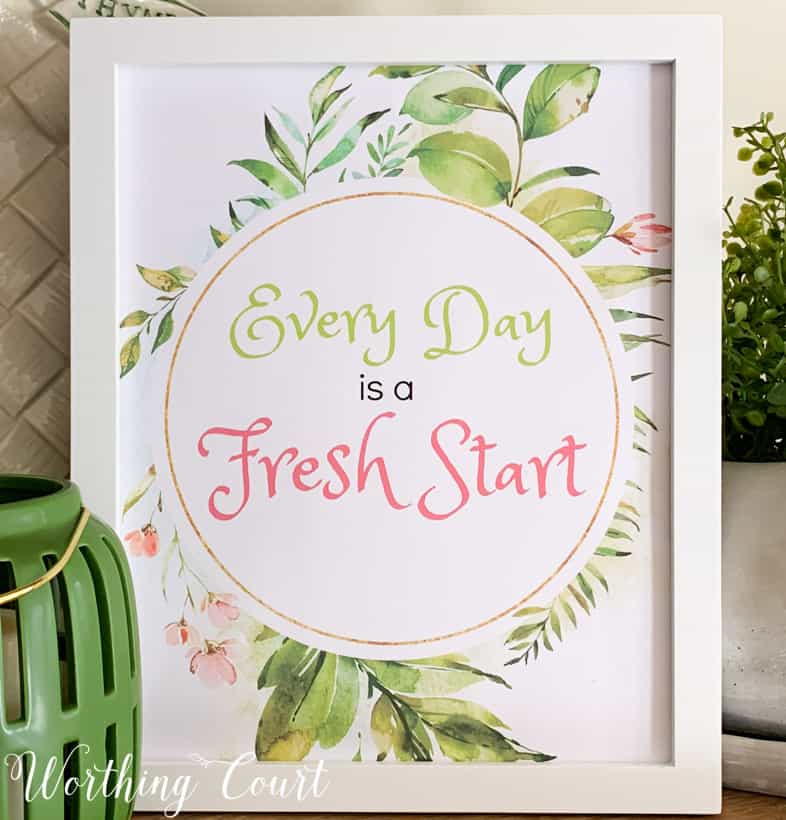 Pin
The watercolor design of the leaves and spring flowers is the perfect combination of just bright enough and just soft enough, so that they will fit in anywhere in your home.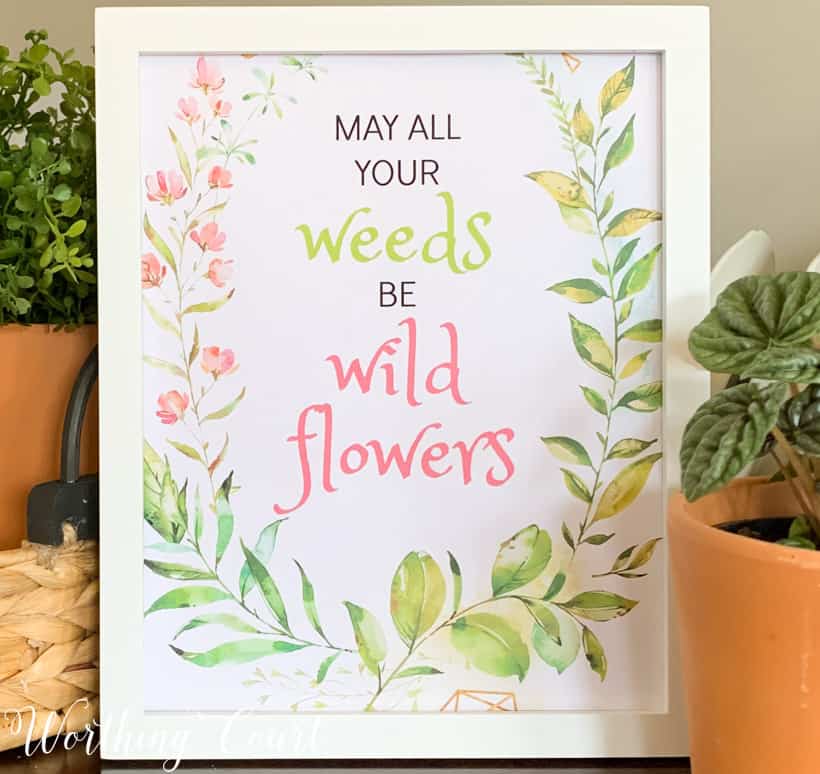 Pin
To access these and all of my free printables, just fill out the form below.  Then you'll have instant access to the entire Worthing Court Printable Library, which is for my lovely subscribers only.

Note that by submitting your email, you will be added as a subscriber to the Worthing Court email subscriber list, where you'll also receive notifications about my lastest blog post and any special happenings that I think you'd be interested in.  It's my sincerest desire that you'll enjoy what you see, but you always have the option to unsubscribe at any time.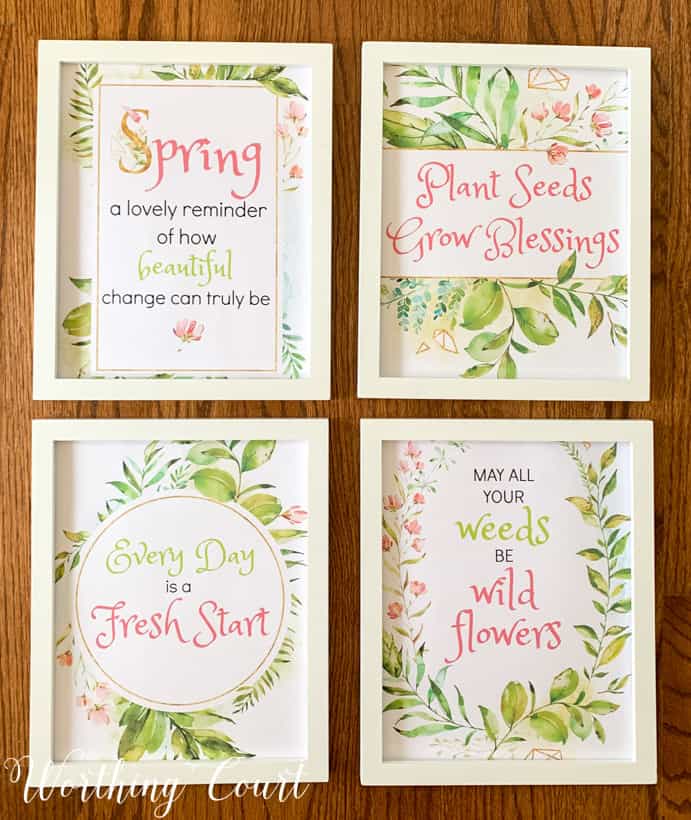 Pin
If you're already a Worthing Court email subscriber, I'm so happy to have you as part of the community!  You can download anything in the Printable Library at any time, by clicking on the Printable Library tab at the top of this page.  The password you'll need to gain access to the library is at the bottom of each newsletter that you receive from me.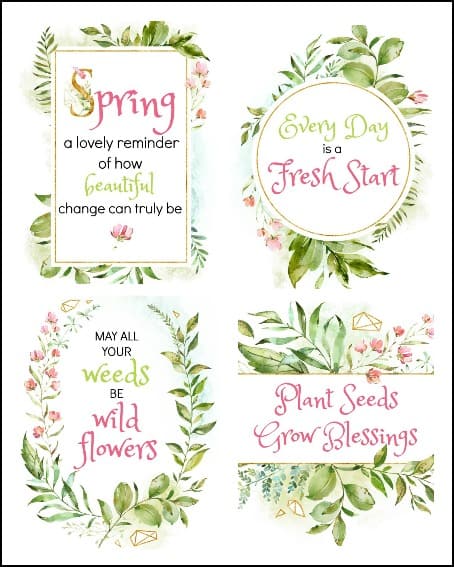 Pin
Here's what will happen when you sign up for my emails:
You will immediately receive an email asking you to confirm your subscription.  It's important that you click on the button within the email.
Next, you will receive my welcome email.  I really am happy to have you here!
Now that you've confirmed your subscription, you'll receive notifications of my latest blog posts and any notifications of special events that I think you'd be interested in.
Once you've confirmed your subscription, you'll have immediate access to Worthing Court's Printable Library (look for the tab close to the top right of the home page). The Printable Library is password protected, but you'll find the password at the bottom of every email that I send.
If you don't receive the 'confirm your subscription' email in your Inbox, you may need to add worthingcourtblog@gmail.com to your contacts or address folder, so that the emails don't wind up in your spam folder.