Brand New Free Valentine's Day Printable!
A FREE VALENTINE'S DAY PRINTABLE TO BRING A LITTLE LOVE INTO YOUR HOME. GREAT FOR DISPLAYING YEAR ROUND TOO!
When it comes to Valentine's Day, I don't do a lot of decorating around my home, but I do like to add little festive touches here and there.  Do you?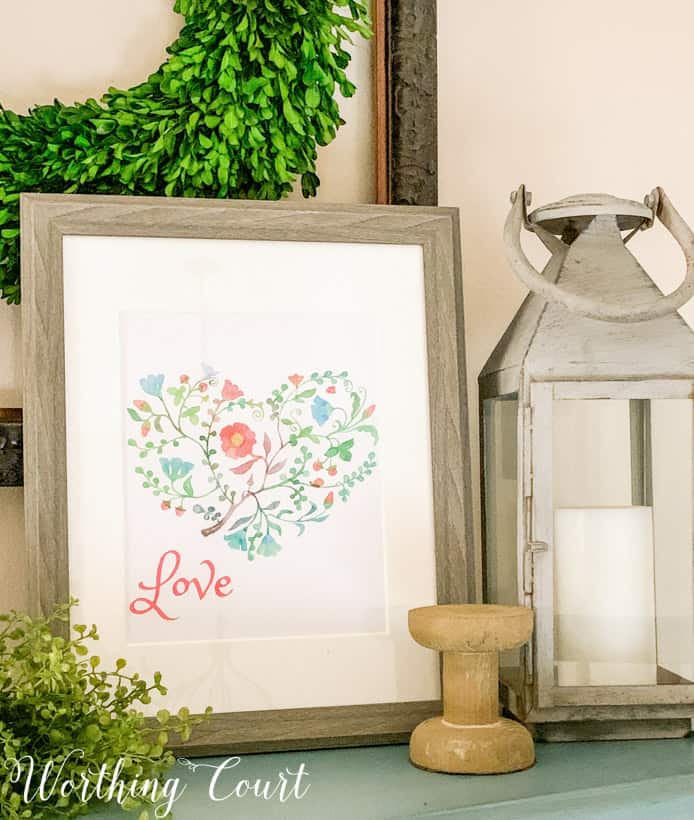 Be it family or friends, I have so many people in my life that I want to show love to!  So, on this one special day of the year it's fun to have a few heartfelt decorations in my home to express my feelings.
However, I don't want to go to the trouble of redecorating an entire space, so my most favorite way to add a little touch of love is by displaying a framed printable.
I think that a framed printable is one of easiest ways to add seasonal or special day decorations to your home!  You can just tuck them right in with the rest of your everyday decor.  I've also been known to tape one right to the refrigerator door with some cute washi tape.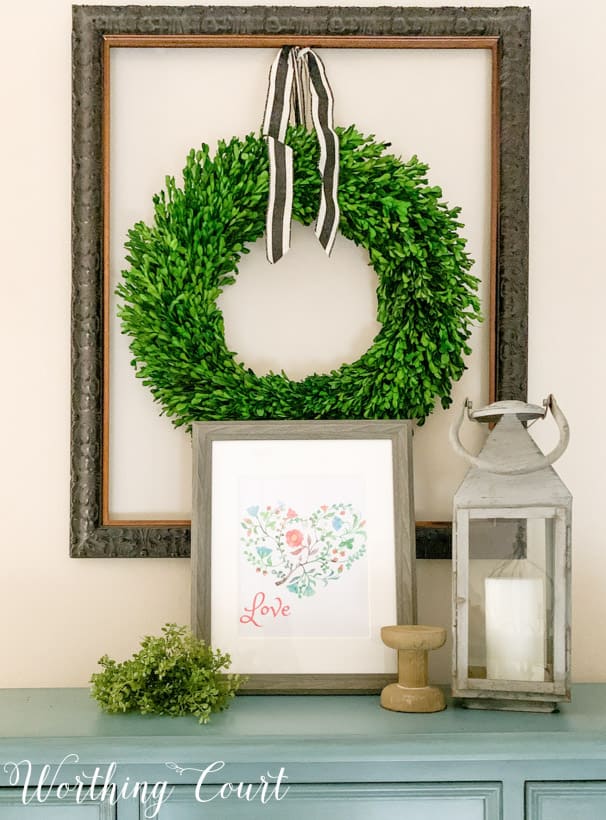 And of course, this time of year it's all about the love heart – right???  So, to celebrate the heart, I've created this sweet printable in honor of the annual day of love.
It's made to fit into an 8 x 10 frame and can be printed right on your home printer.  The black edge is to help with display purposes here and won't appear when you print the image.
(IF YOU'VE ALREADY SIGNED UP, SIMPLY GO TO THE PRINTABLE LIBRARY TAB NEAR THE TOP OF THE PAGE AND USE THE PASSWORD LOCATED AT THE BOTTOM OF EACH OF MY EMAILS TO ACCESS THE PRINTABLE.)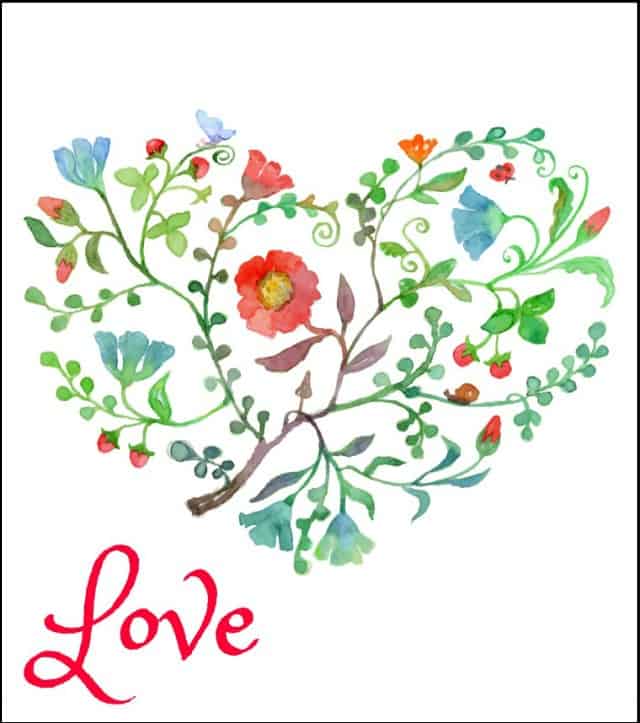 Even though I created this printable especially for Valentine's Day, I think it's so versatile, that it could easily be left out year round.  And can I add that I especially love the way the colors and design remind me of spring?!?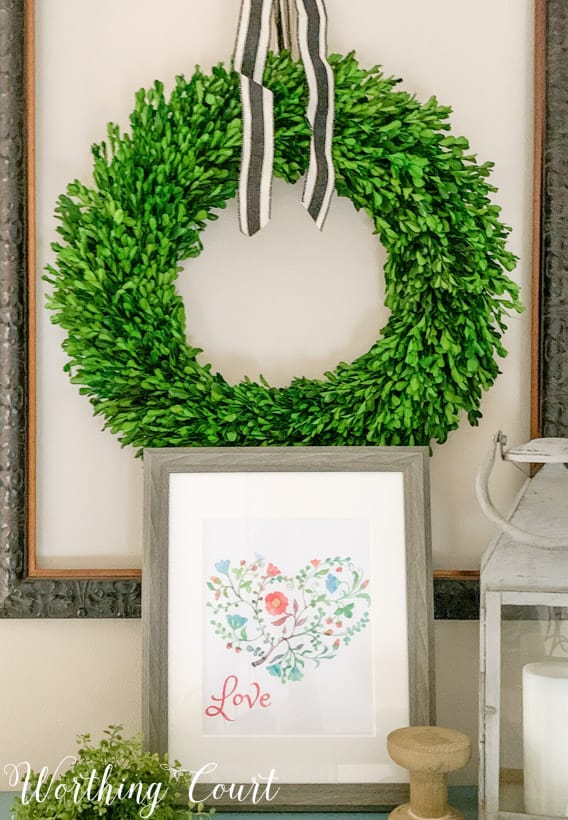 Valentine's Day + Hearts = LOVE!