Friday Favorites 10 | Inspiring Design Ideas, Fashion And More!
Favorite home decor inspiration, fashion, recipes, decor steals and other random musings from the week.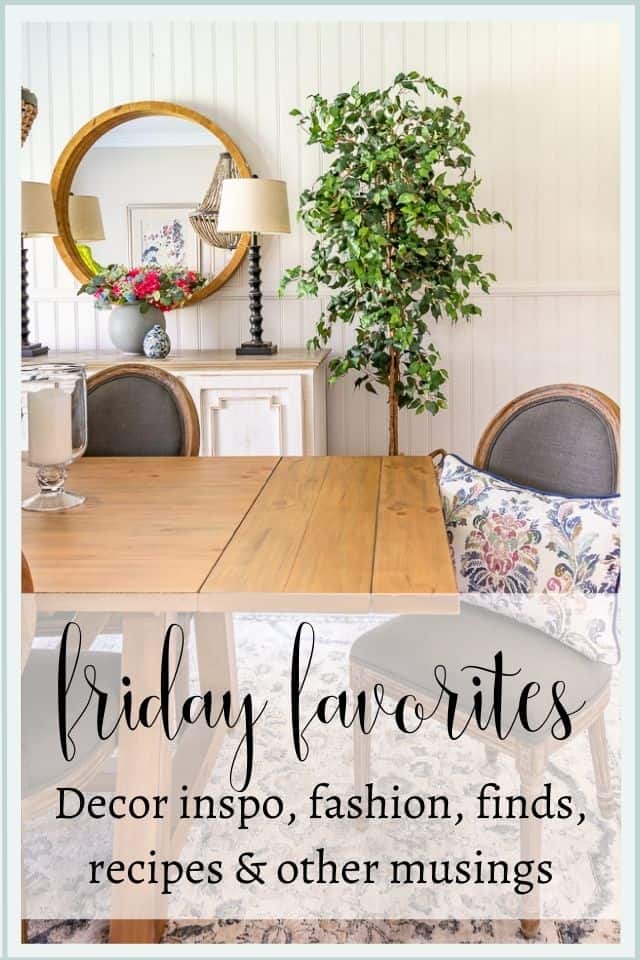 This post and photos may contain Amazon or other affiliate links. As an Amazon Associate I earn from qualifying purchases. If you purchase something through any link, I may receive a small commission, at no extra charge to you. Where possible, the exact product has been linked. If that product isn't available to link, I've linked something similar. All opinions are my own. See my full disclosure HERE.
STOPPED ME IN MY SCROLL
I stumbled across this jaw-dropping image on the Instagram account of Suraj Gowda and just WOW! Suraj is a nature photographer and has some of the most beautiful images of our natural world that I've ever seen.
You might wonder what in the world this has to do with home decor (since that's what this blog is about), but just look at the colors in this photograph. I could decorate an entire room around these beautiful colors. Always remember – decorating inspiration can be found anywhere!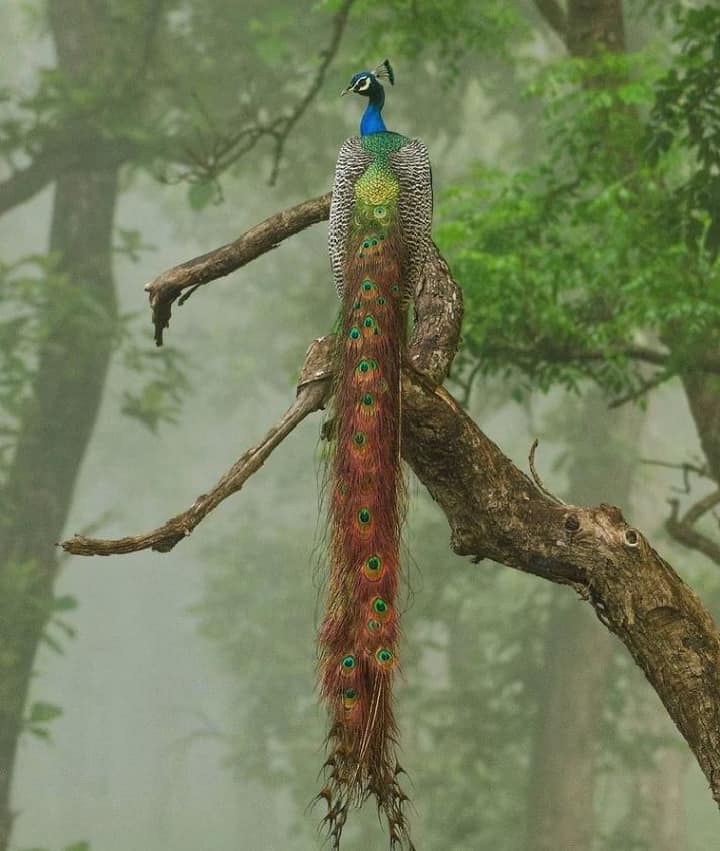 OUTFIT INSPIRATION
The centerpiece of this whole outfit is this adorable peplum style lined chiffon top! I love, love, love the vibrant colors!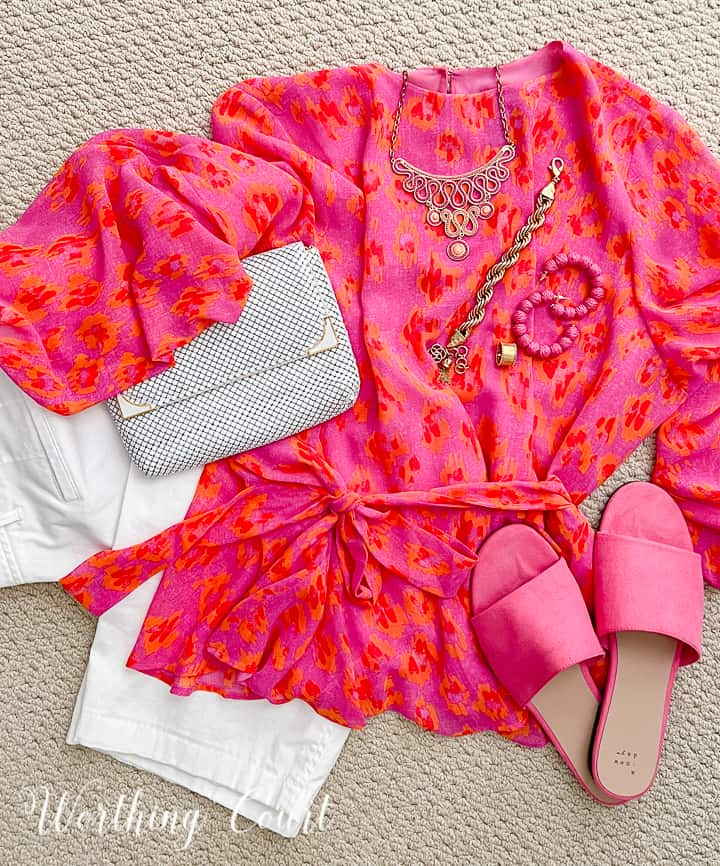 If you're interested in it, grab it quickly because it's been selling like hotcakes. It had a nice flowy fit to it that I think will be perfectly airy and breezy for the summer.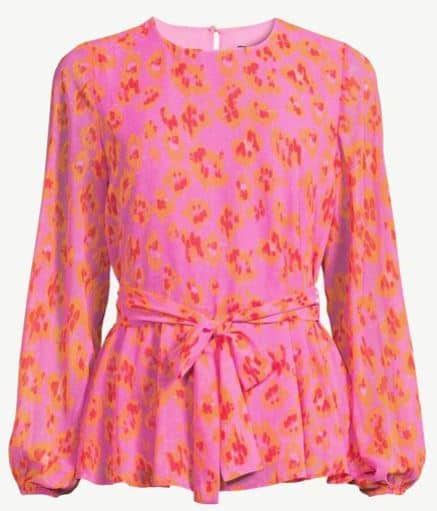 I'm not sure if I'll tie it in the front, the back or get rid of the tie all together and wear it plain or with a belt.
Of course I had to have a couple of fun pieces of accent jewelry, so I stopped at a local Goodwill and found a brand new necklace for $5. Score! And these rattan earrings – too cute! They come in several colors, are light weight, fun and inexpensive. I can't wait to wear them.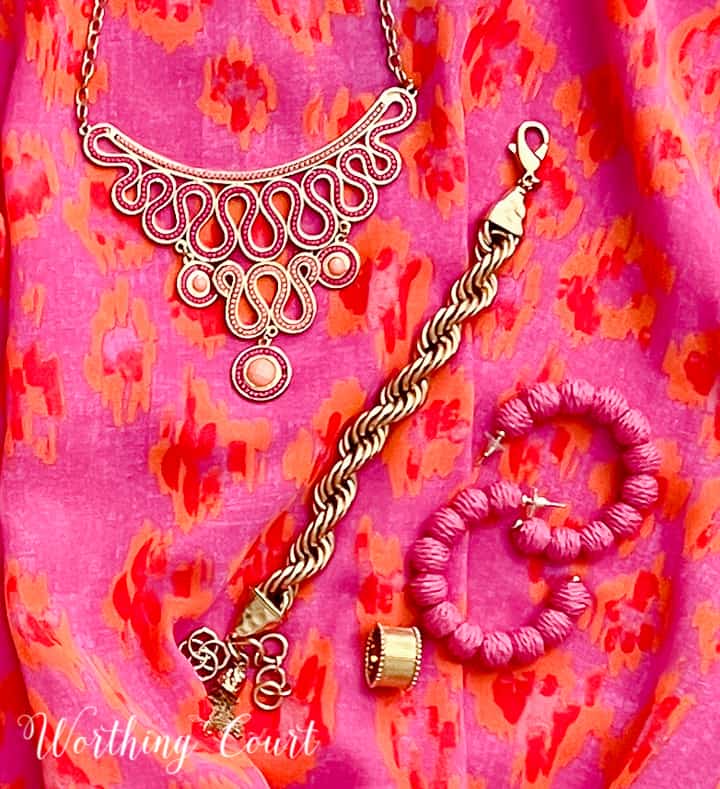 WHAT I'M WATCHING OR READING
I'm really on the struggle bus lately when it comes to finding something decent to watch. We often resort to watching old, old movies or tv shows that we enjoyed once upon a time.
Word to the wise – Miami Vice was cool back in the 80's, but not so much now. I can't believe that we used to love that show!
One of the shows that we resort to is old episodes of Law & Order, the older the better in my book. The series has been brought back, but the acting or directing or something just isn't quite up to par. Have you watched it?
I'd love some show recommendations if you have any!
RECENT PURCHASE I LOVE
I've spent a few months adding blue and white decor to all of the rooms in my house and this pillow cover is one of my favorite recent purchases.
I think it would work well in any room, but right now I have a pair of them in the chairs in my office. I'm loving the large'sish scale floral print mixed with the striped pillows behind them.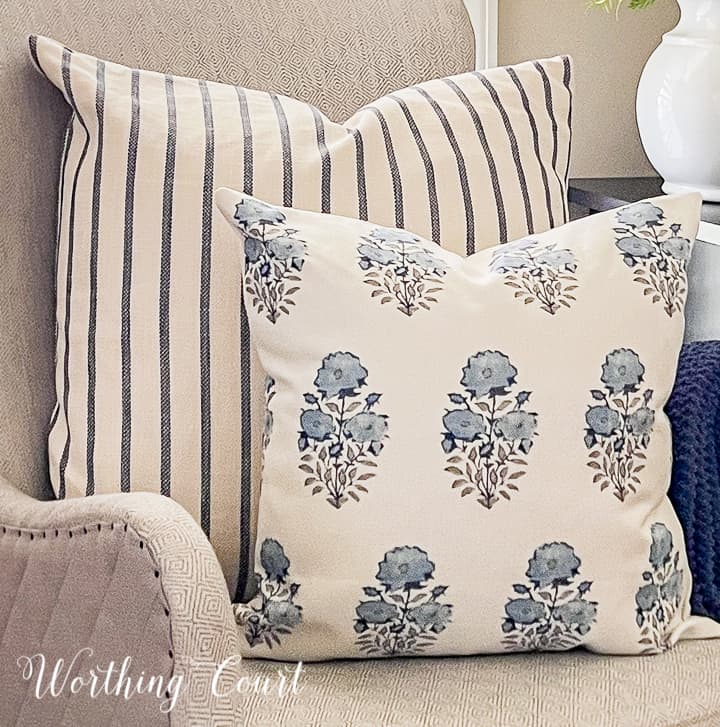 BLUE FLORAL PILLOW COVER || BLUE STRIPED PILLOW COVER
At only $14 per cover, it's such an affordable way to add a pretty pop of blue and white to a room. It comes in multiples sizes – this one is 20×20.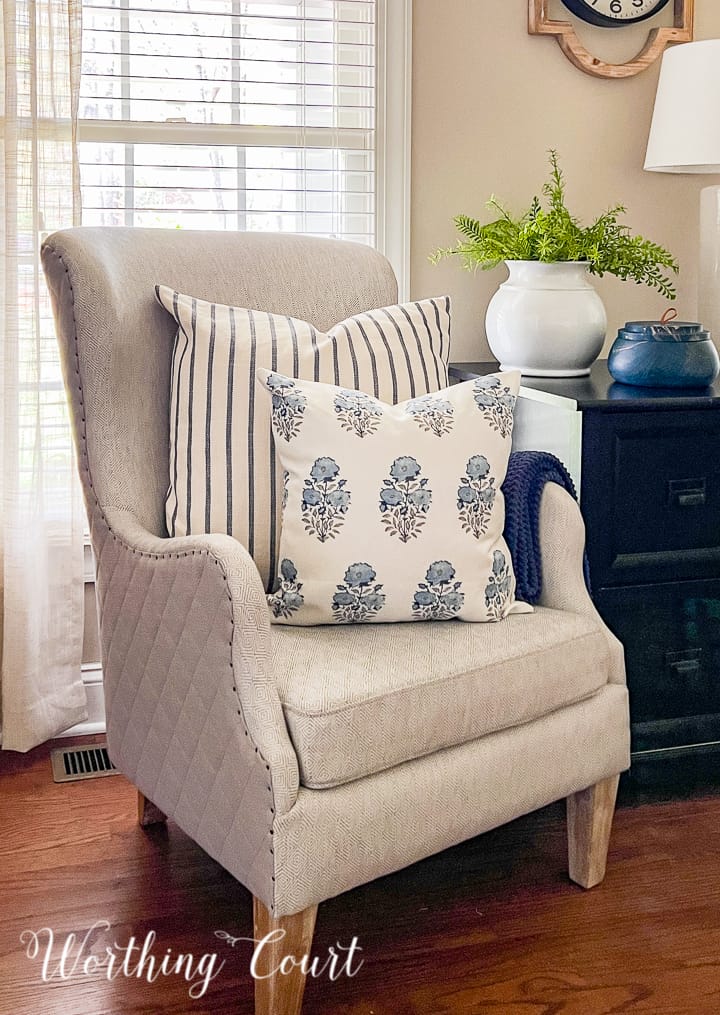 RANDOMNESS
The weather here in NC has been unseasonably chilly, but beautiful none the less. It seems such a shame that we can't enjoy our screen porch during one of the prettiest times of the year though –  there's a thick blanket of yellow pollen covering everything. Hopefully, it finishes up this weekend and the weather cooperates so that I can get everything hosed down and cleaned up.
THE CURRENT STATE OF MY SCREEN PORCH…UGH