Shouldn't every house tour begin at the front door?
My granddaughters, Miss M and Miss K say, "Hey!  So glad you're here!  Come on in!".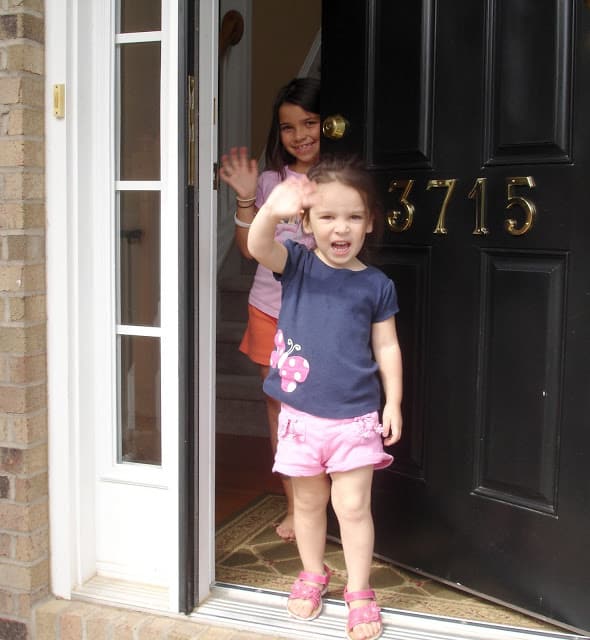 I really like and enjoy the spaciousness of this foyer.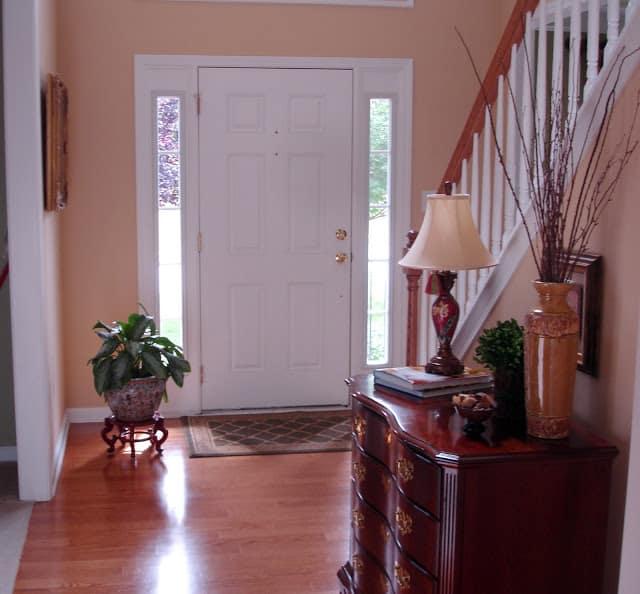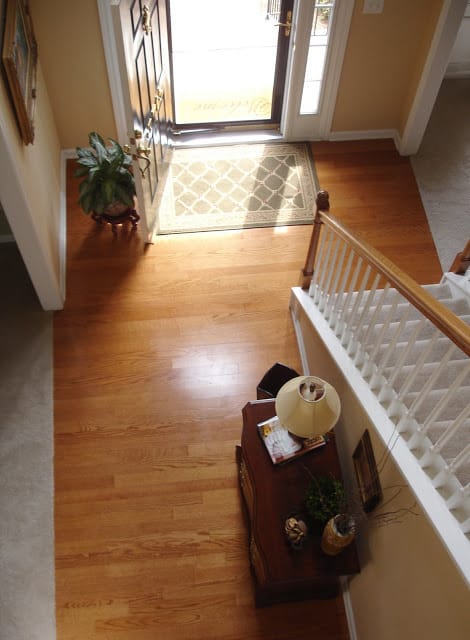 The chest is a perfect spot for creating seasonal vignettes.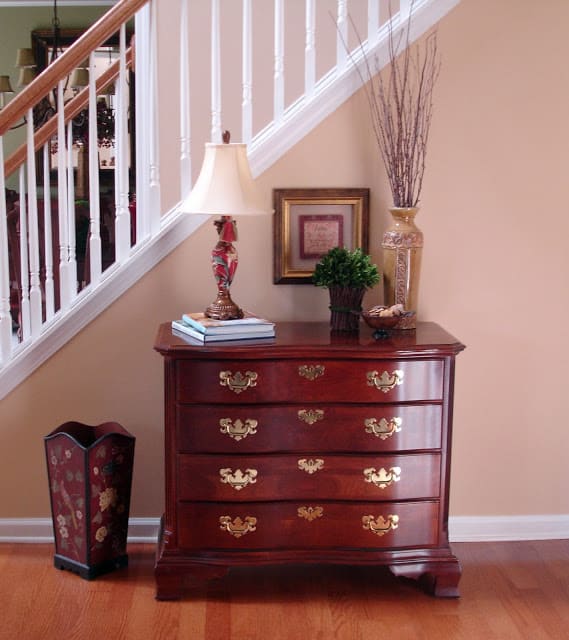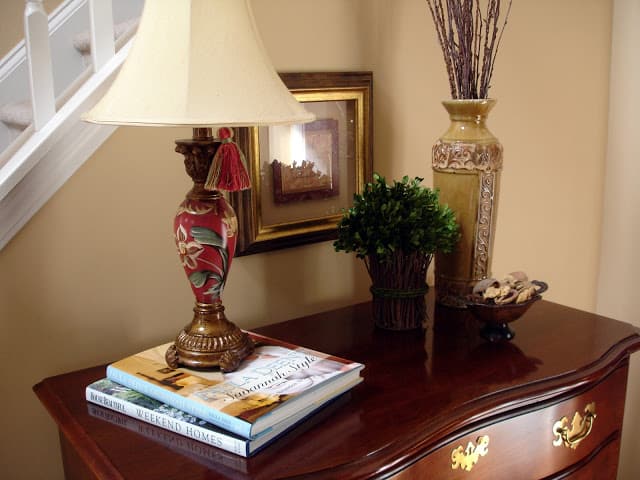 I like that I have some wall space for a little something else.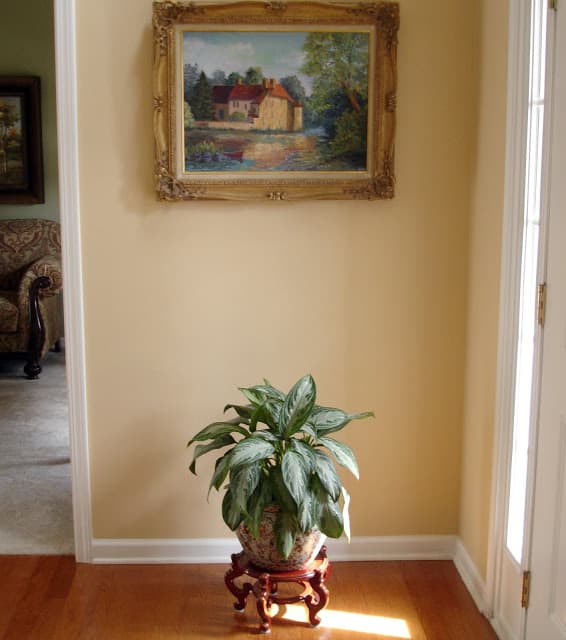 This oil painting was done by my Auntie Syl from a photograph that she took of a Tuscan villa on a trip to Italy.
She was one talented lady and all of her paintings are highly prized by my family!  We totally
fight over
 embrace them.  We'll even will them to our kids.
I'm kidding.  Not!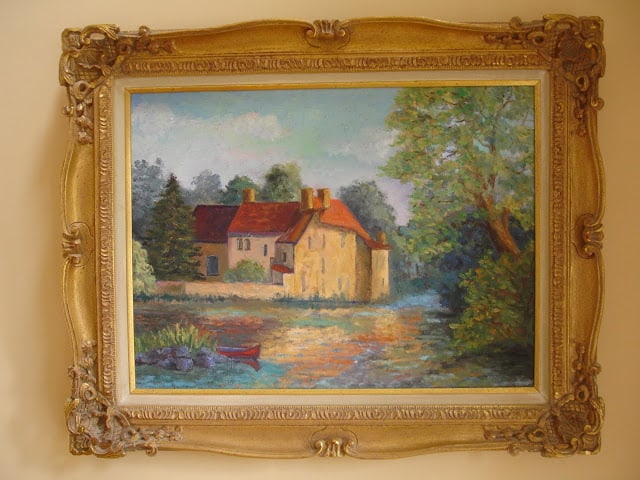 I like the way the sun streams through the window above the front door in the morning.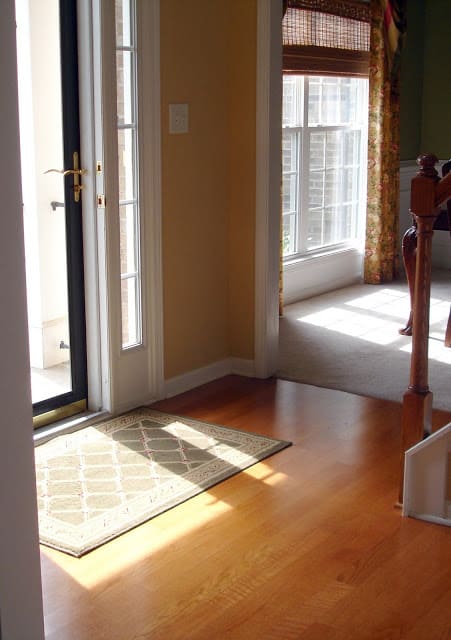 Kind of blinding, eh?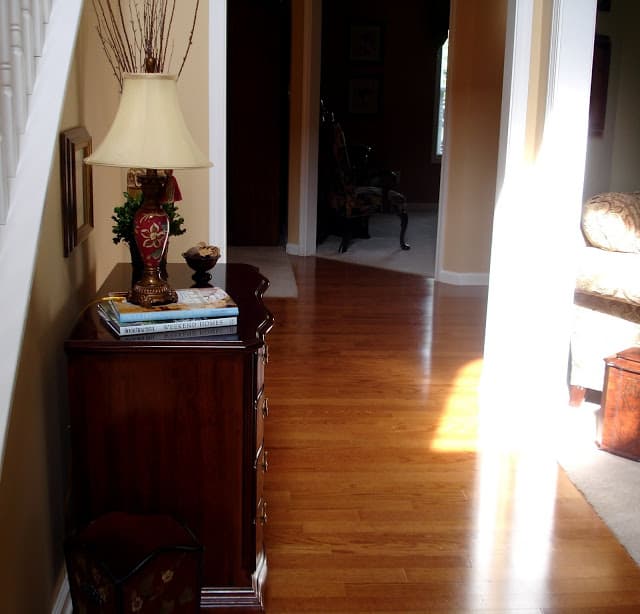 I
don't
like the way that all that lovely sunlight highlights the dust that
I
the maid (ha!) left behind or the quality of the cheapo hardwood floors that the builder installed.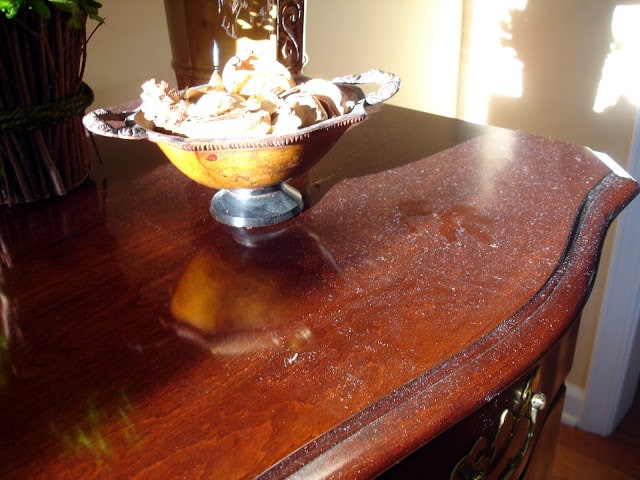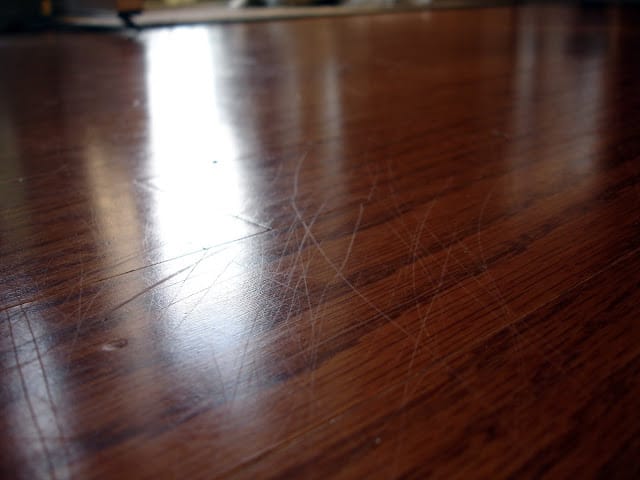 Gotta have a little talk with that maid….
And last, but not least – no home would be complete without a guard dog named, Opie!  Doesn't he look ferocious????