House Tour – Guest Room #1
Today I'm going to show you one of our guest rooms.  Pookie and I are empty nesters, but the guest room gets used on a regular basis considering that we have four children, their spouses and children between us.
The bed is the first thing that you see as you enter the room.  The door to the left of the bed is to the closet and there's another door (not in any of the photos) that leads to the bathroom.
You'll have to pardon the brightness of the sun shining through the window.  I have no idea how to edit it out or tone it down.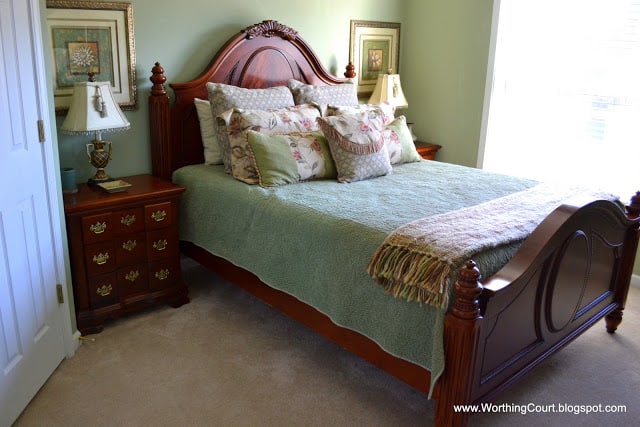 The pillows are part of a comforter set that I bought many moons ago.  I prefer the look of mixed bed linens, so I no long use the comforter that matches them.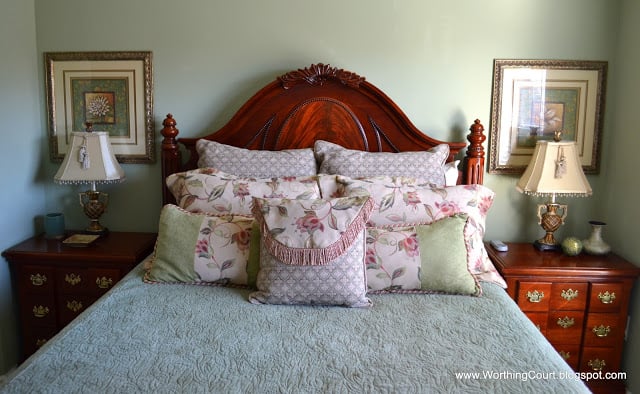 The lamps on the nightstands used to be tall buffet lamps that I used in a former dining room.  I took the lamps apart to shorten them and changed the shades from round to rectangular.  The shades already had beads on them.  The tassels are drapery tiebacks that I just tied around the top of the shades.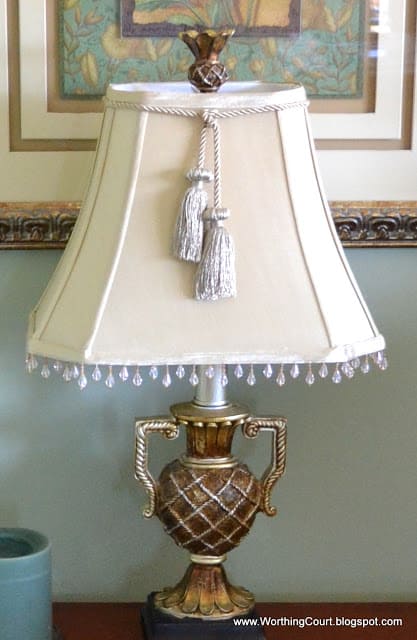 A dresser is across from the foot of the bed.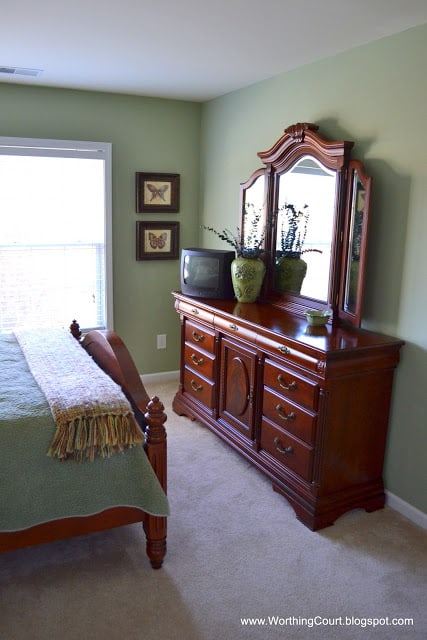 You can see that there is a small tv on the dresser.  It's a natural place to locate it so that it can be seen from the bed.  I placed a container with some eucalyptus in it so that you aren't just looking at the side of the tv when you enter the room.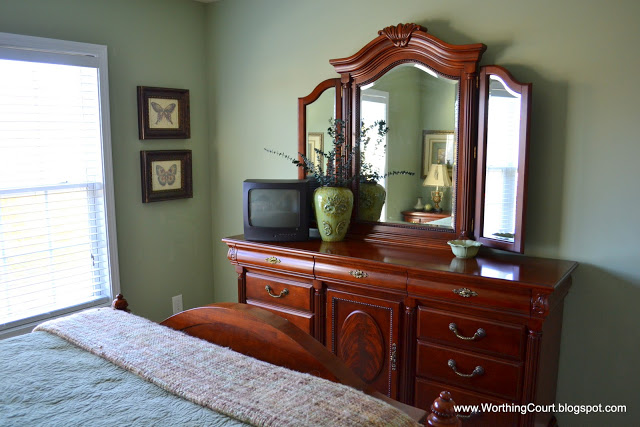 I have just one question for you.  Can you tell what's missing in this room?  I'll give you a hint – look at the window.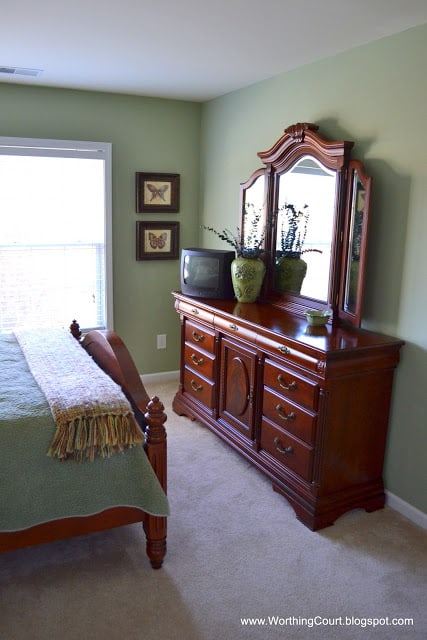 If you know me at all, you'll know that what this room still needs is a window treatment!  I suppose I'll get around to it one day…