A Totally New Look For My Mantel
As part of redecorating my family room, one thing that I couldn't wait to replace was the Tuscan'ish print that was over my mantel.
And I am in love with the new lighter and brighter look!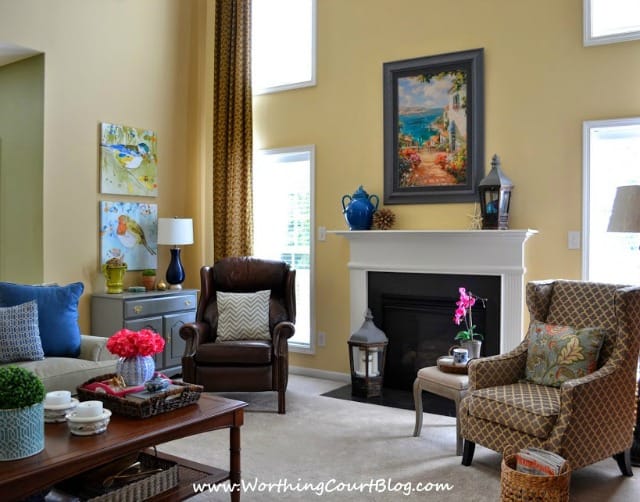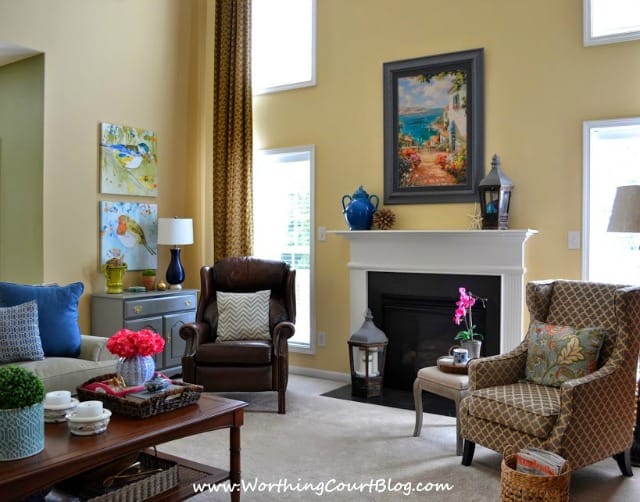 Pin
 The reds and golds in the old print dominated my family room for far too long and seemed to dictate everything that I put in this room.
I get quite a bit of pleasure studying this new print.  I love the vibrant blue of the Mediterranean water and the pathway that leads the eye toward it.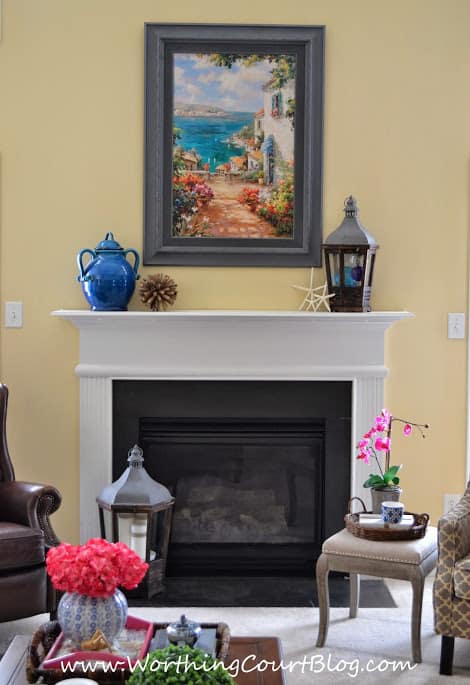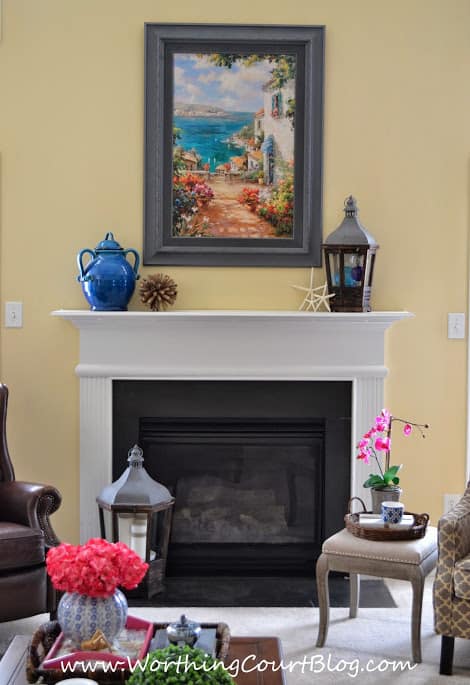 Pin
I stole a blue urn from another room in the house for one end of the mantel because I knew that it would do a wonderful job of drawing out the blue in the water.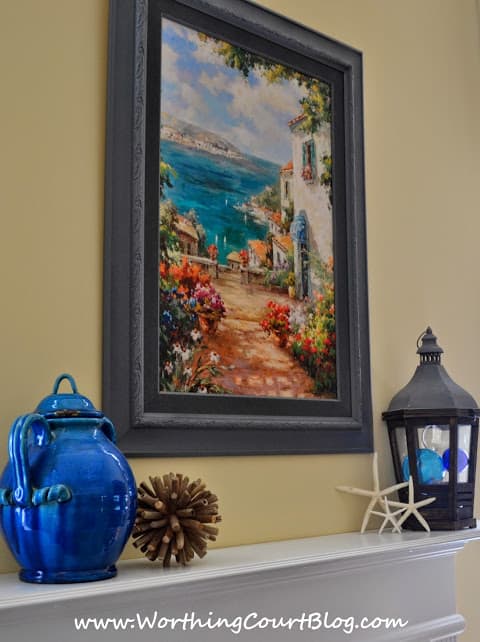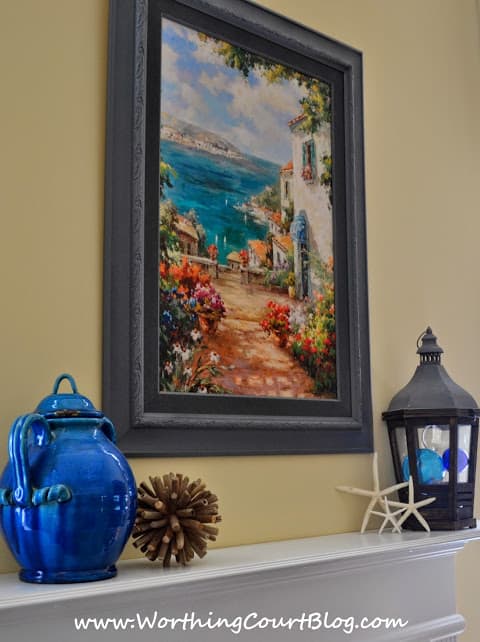 Pin
For a summery touch, a trio of starfish is leaning against the lantern on the other side of the mantel.  It is filled with clear and blue glass fishing floats.  I found them on clearance at Joann's in case you'd like to buy some for yourself.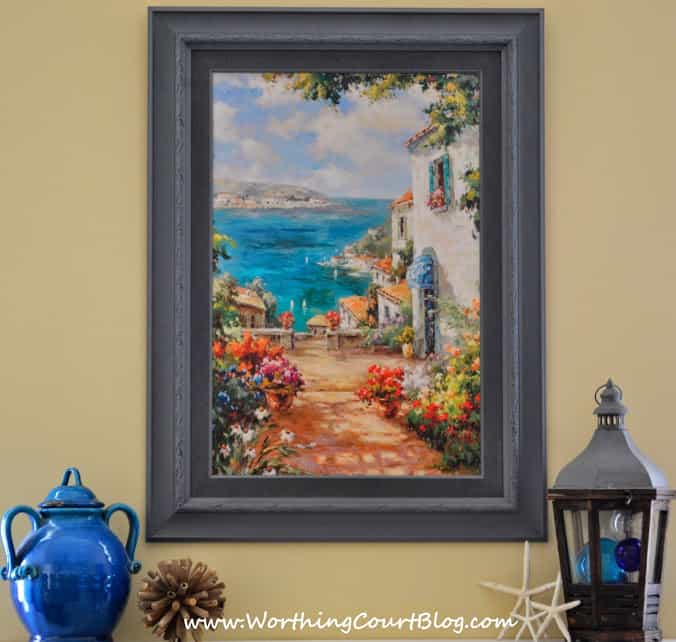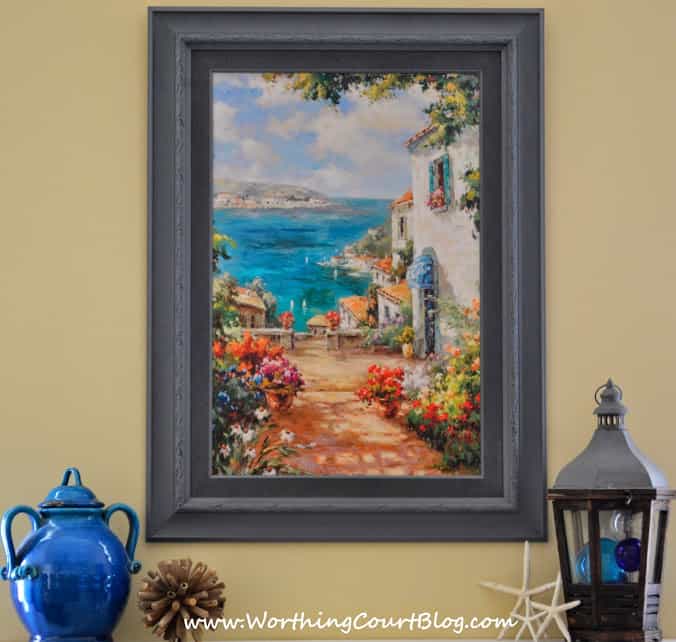 Pin
A larger, matching lantern is on the hearth filled with a simple arrangement of white candles.
Just like on my front door, I don't want anything complicated or fussy for summer.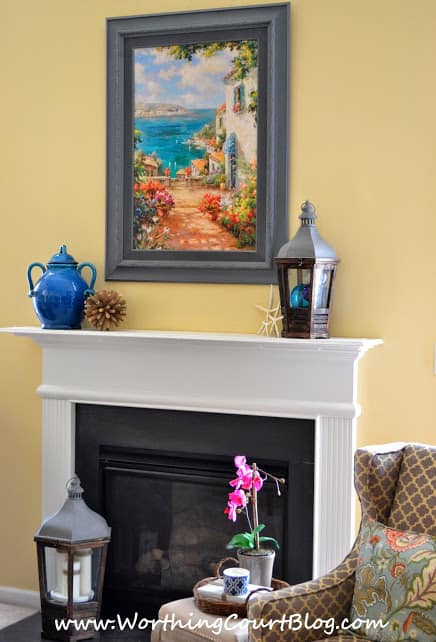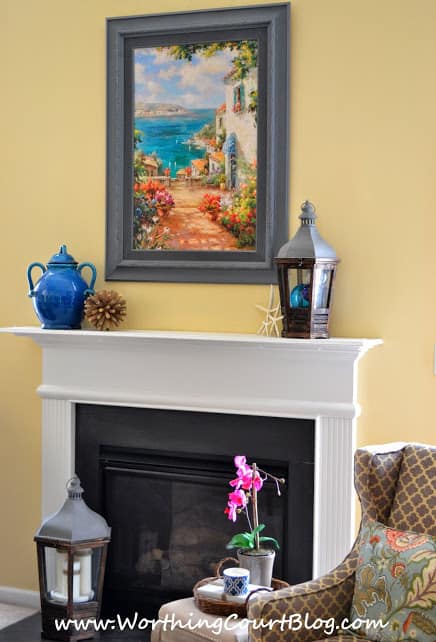 Pin
Large artwork can be so expensive, but I saved a lot of money for the artwork above the mantel by reusing the frame that held the Tuscan print and by purchasing a print for 30% off at Art.com.  Sadly, I no longer have the link to the print, but you may be able to find it by doing a search on their website for "Mediterranean Village".
In a few days, I'll show you my trick for making this print look like an oil painting and how I transformed the frame.
A few months ago, I got rid of the dark gold paint on this wall and painted it match the walls in the rest of the room.
To really appreciate the change, you need to take a look at the before and after.
BEFORE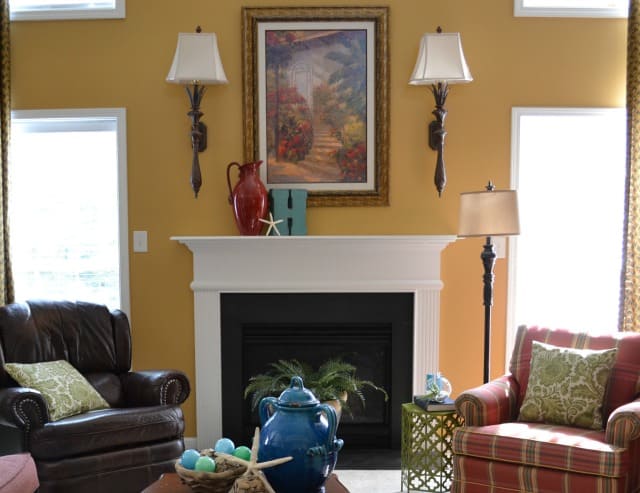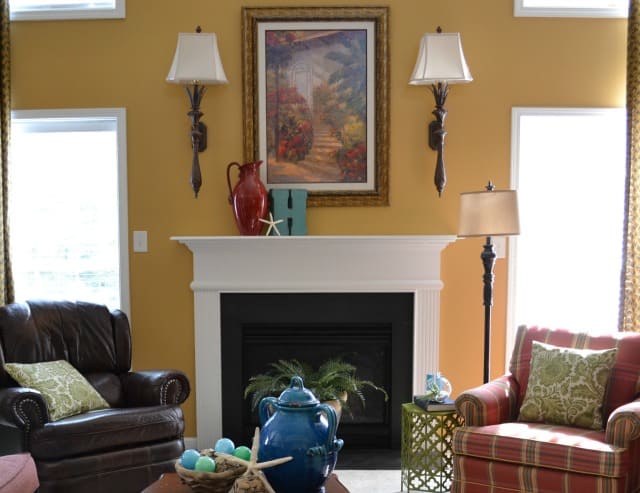 Pin
AFTER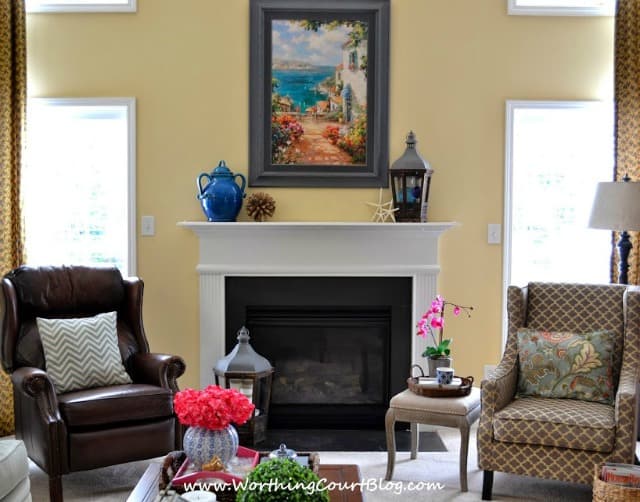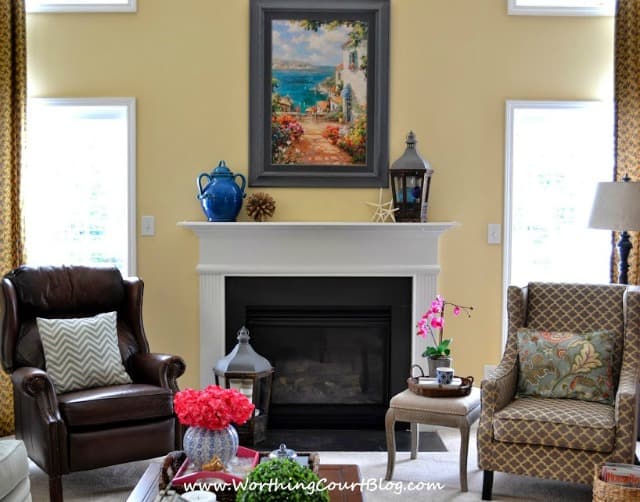 Pin
BEFORE
(Sorry for the blurry photo)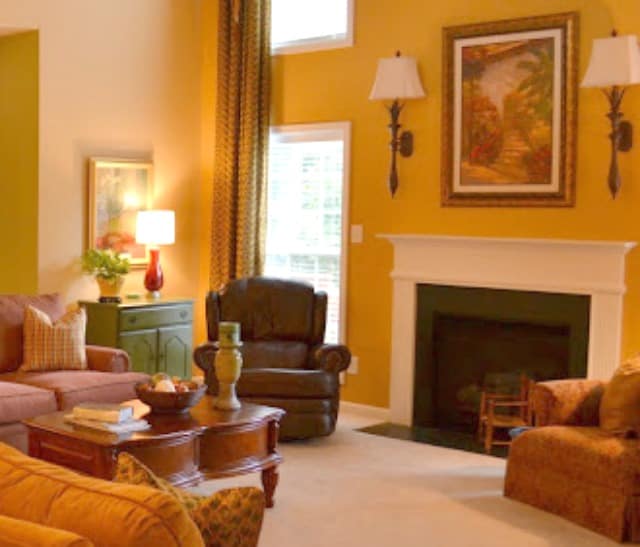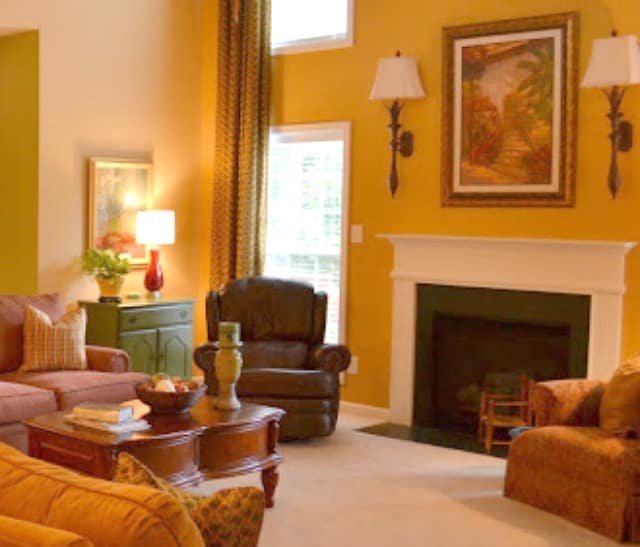 Pin
 AFTER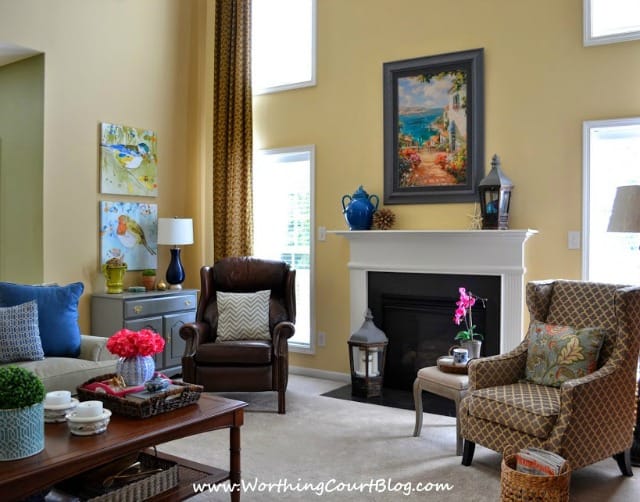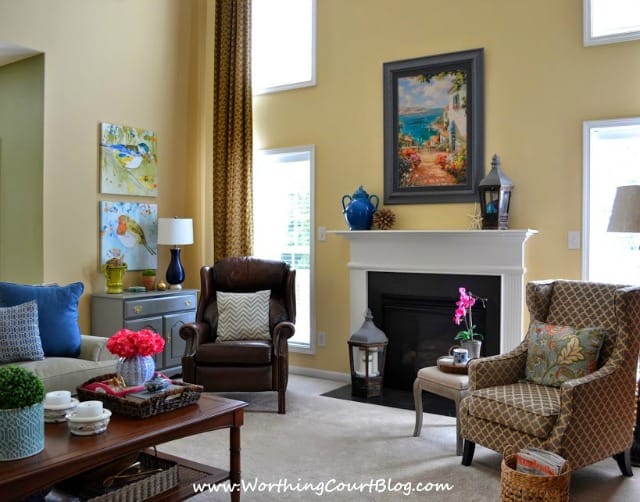 Pin
You may want to check out the other changes that I've made in this room.
New Chairs And A Chalk Painted Table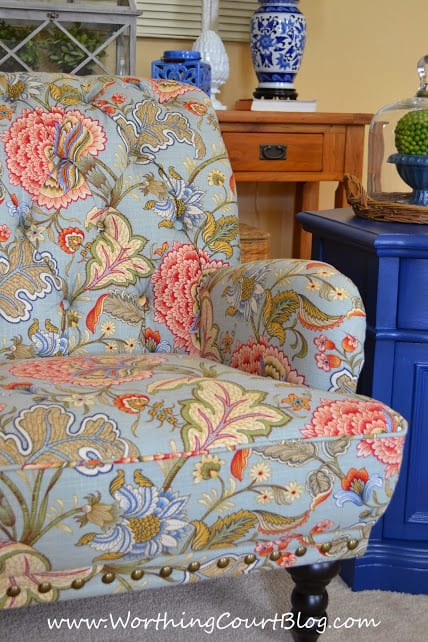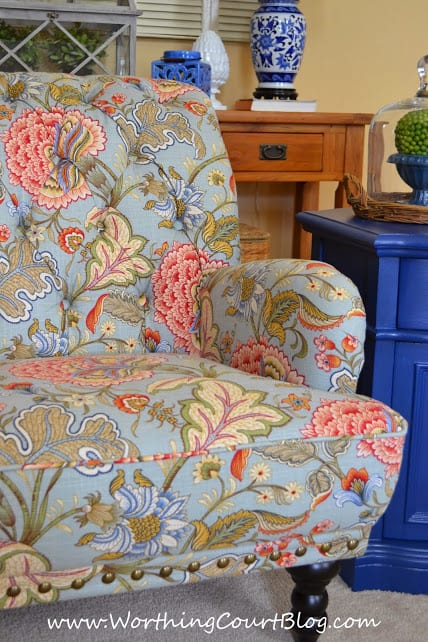 Pin
A New Console Table And How To Layer Accessories For A Finished Look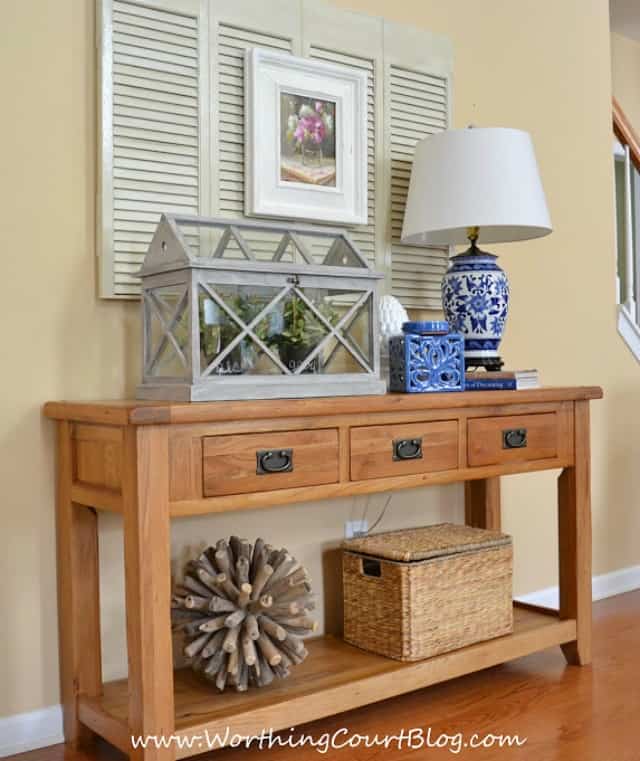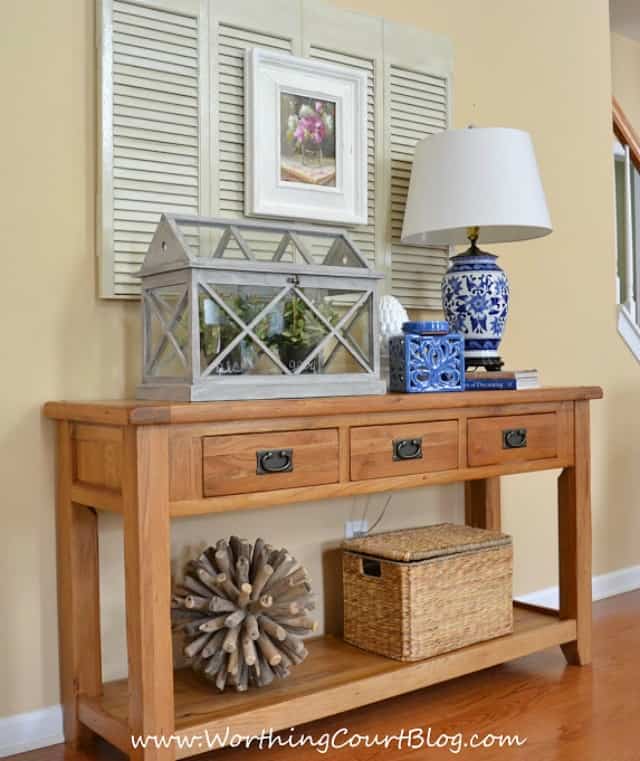 Pin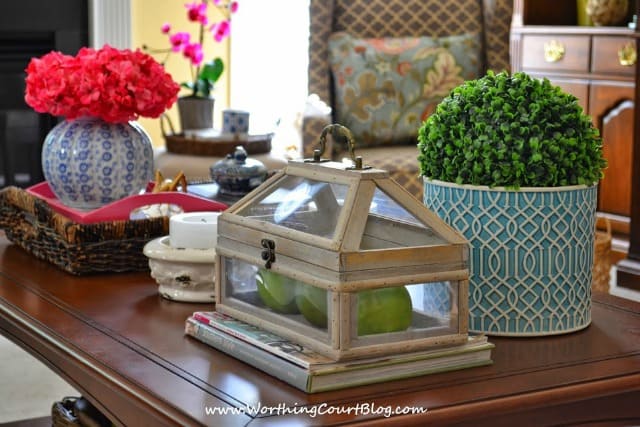 Pin
One last thing.  I'm visiting with Jenna over at SAS Interiors today sharing my thoughts about Creating A Meaningful Home.  My thoughts are from the heart.  I'd love for you to check it out.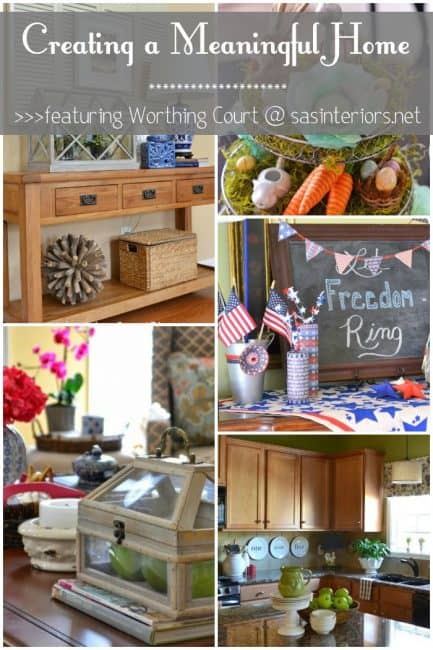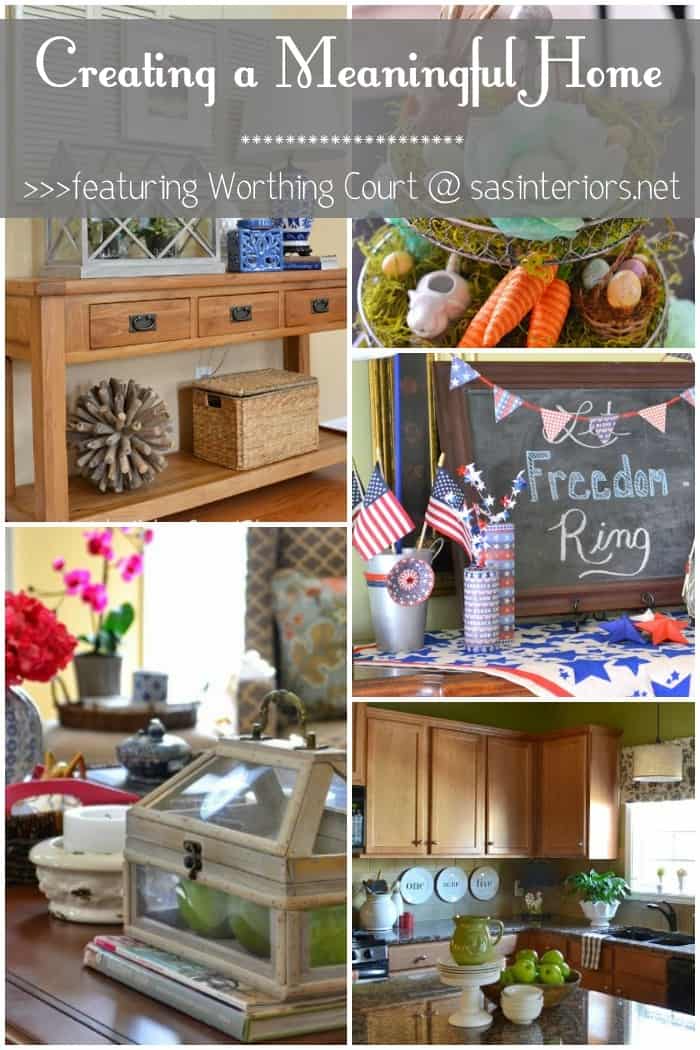 Pin
Thank you for stopping by!