An Easy And Inexpensive Mother's Day Gift Idea
Here's a super easy and inexpensive gift idea for the woman in your life!  A gift that's great for Mother's Day, birthdays or just because.  This would make a great teacher appreciation gift too!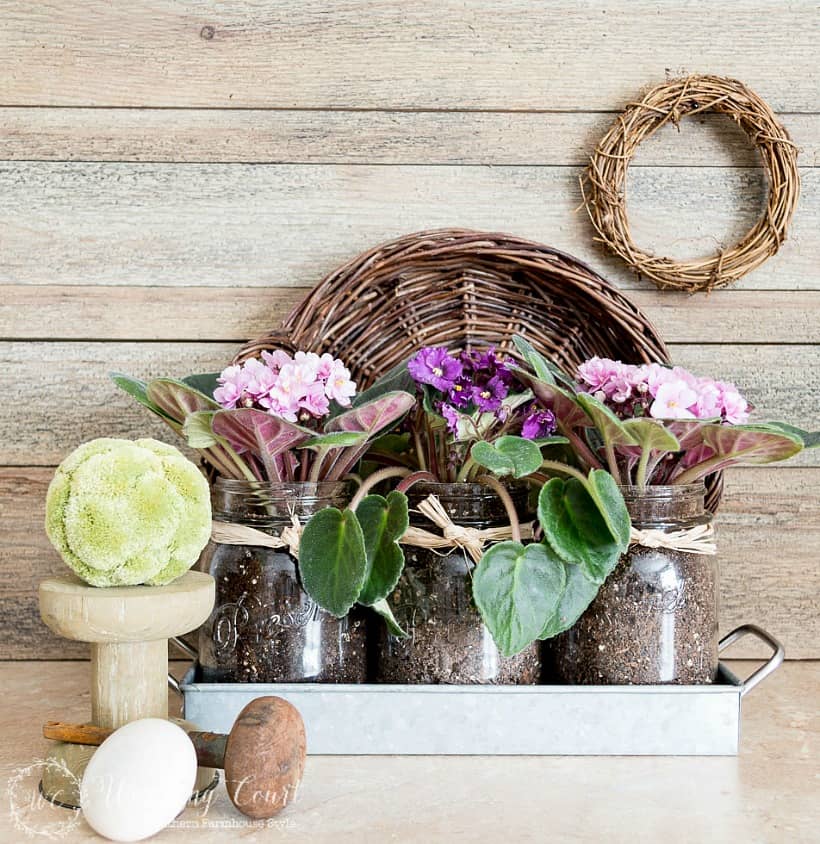 Pin
If you're looking for a thoughtful, yet inexpensive and long lasting gift for the mom in your life, a teacher gift or maybe even a gift for yourself, I have a great idea for you!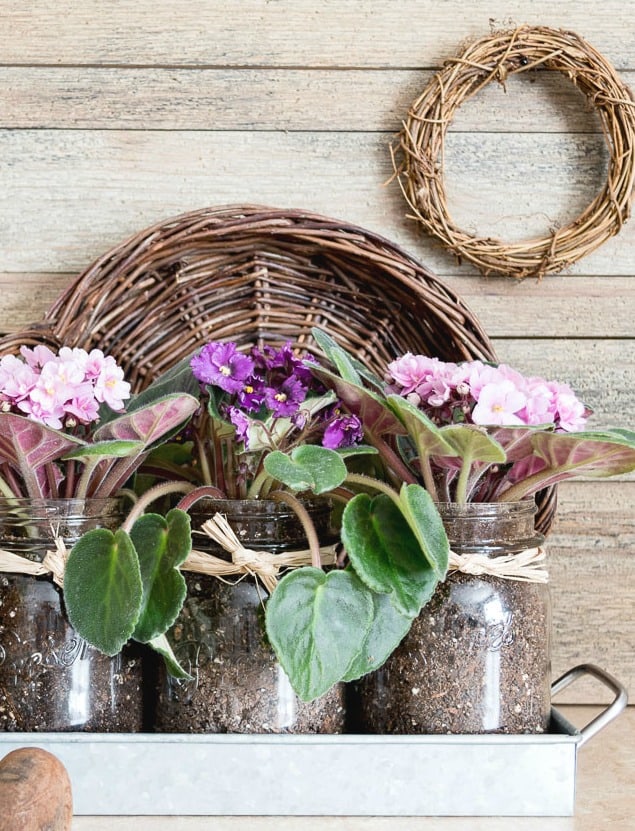 Pin
Affiliate links have been used in this post.  See my full disclosure HERE.
Fresh flowers have always been a favorite Mother's Day gift of mine, but sadly they fade quickly and the vase or container is often stashed away in a closet, never to be used again.  I came up with a solution for that challenge though, plus I'll get double duty out of the glass container!
I found an adorable set of mason jars, that comes nestled in a metal tray, to serve as a 'planter' for a trio of pretty violets.  Click HERE for the link to a set with a tray very similar to this one. The tray is narrow enough that it could be tucked anywhere – on a window sill, on a side table, desk or shelf or even as part of a centerpiece.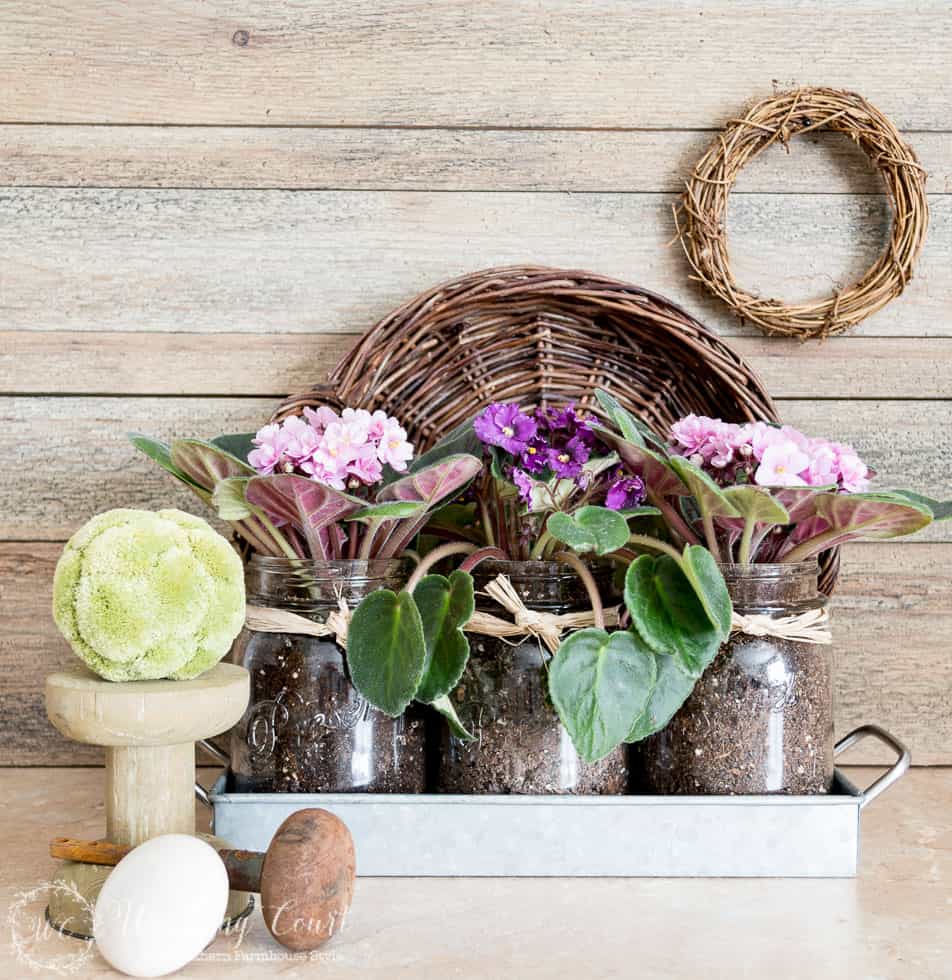 Pin
I was able to purchase the violets for less than $3 each at my local big box home improvement store.  The jars in this set have a nice wide mouth, so they're easy to use as a planter.
All I needed to do was to add some potting soil to each jar.  Then I simply removed the purple violets from their little pots and pushed them down into the soil filled jars, added a little more soil to the top of the roots, tied a bit of raffia around the jars for a finishing touch and gave them a good watering.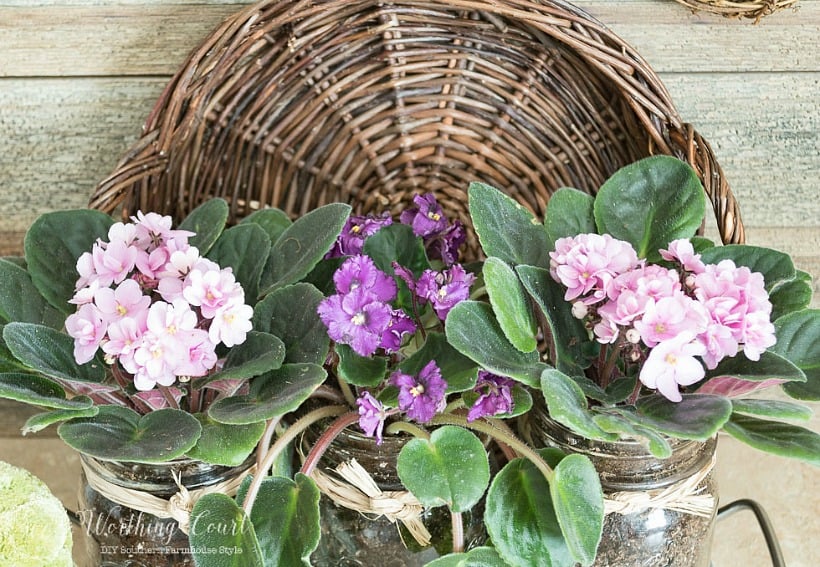 Pin
A trio of purple, pink and lavender violets mixed together makes more of a statement than one lone pot would and the pink and purple look so pretty mixed together!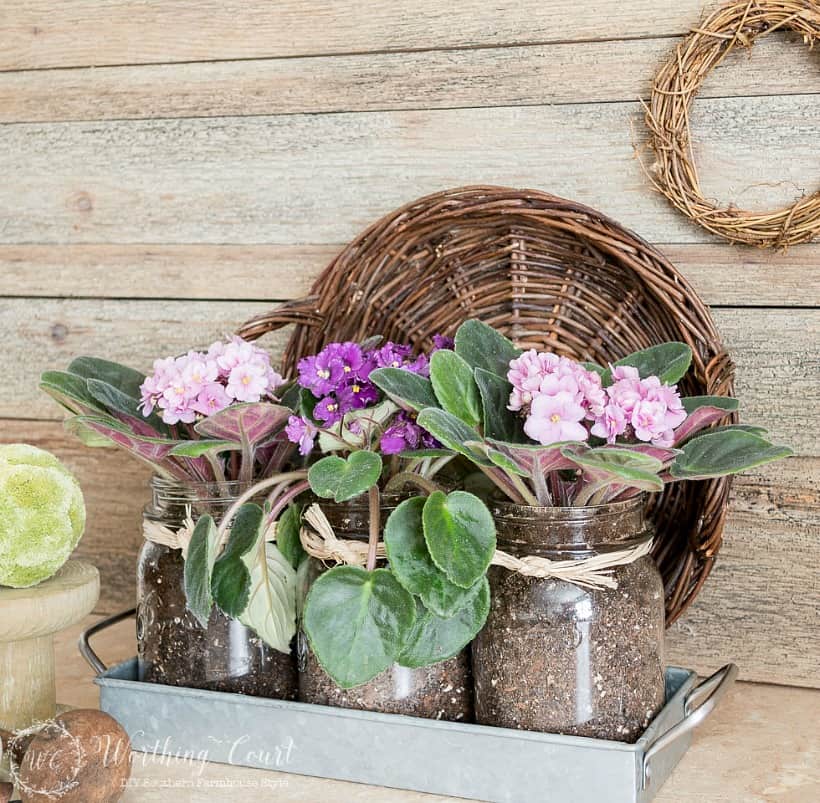 Pin
Now for the double duty part.  When the mason set is no longer being used as a planter, it will serve me well as a utensil holder during cookouts this summer.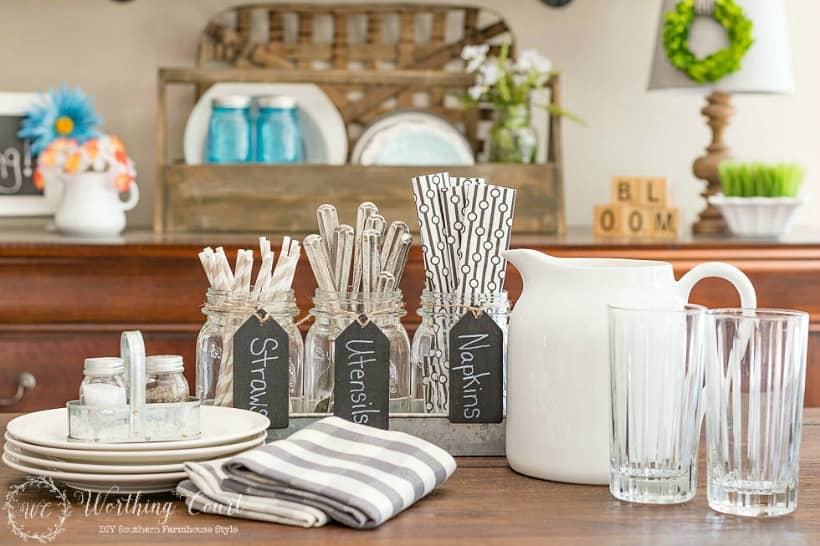 Pin
This is what the jar set is actually intended for, but I'm a sucker for anything that can pull double duty around my house.  😀  They even come with the three chalkboard tags that hang around the neck of the jars.  Of course, the labels are blank so that you can write whatever you want to on them.
I paired the mason jar utensil holder with these cute mini mason jar salt and pepper shakers that come in their own galvanized tray too.  You can purchase the salt and pepper shakers HERE and a similar the mason jar set HERE.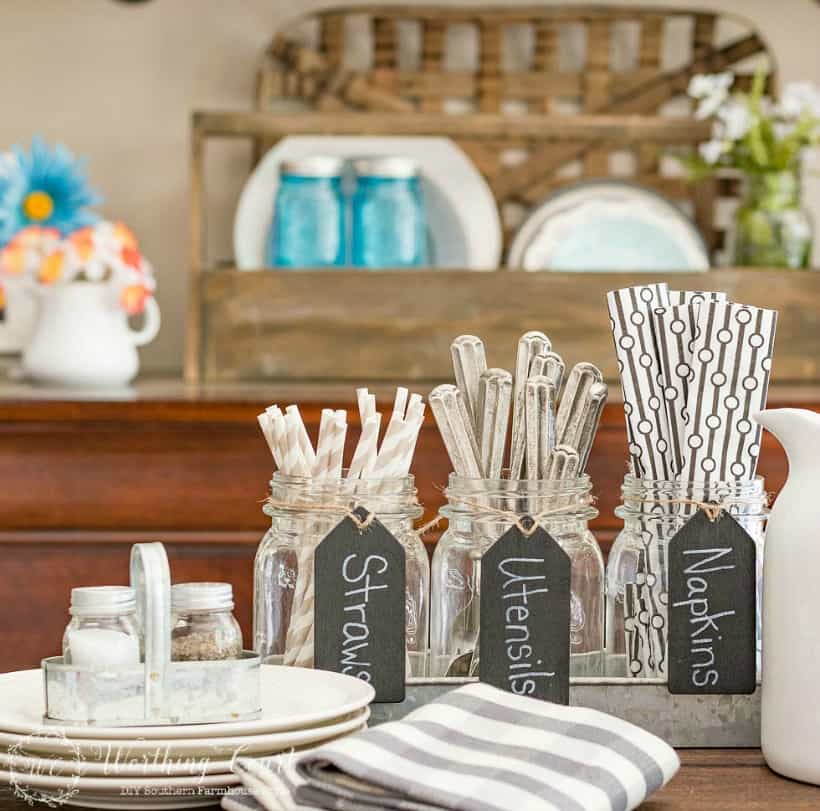 Pin
So how about you – what other uses could you think of for this versatile set of containers?