Porch Filled with Vintage Goodies
When I was younger, and naively thought that I'd be an exception to ever developing wrinkles, I would spend my days baking in the sun. NOT a good choice on my part.
Anyway, those hot, sun filled days were always the best when there was a pool nearby to dunk myself into whenever I needed some relief from the heat.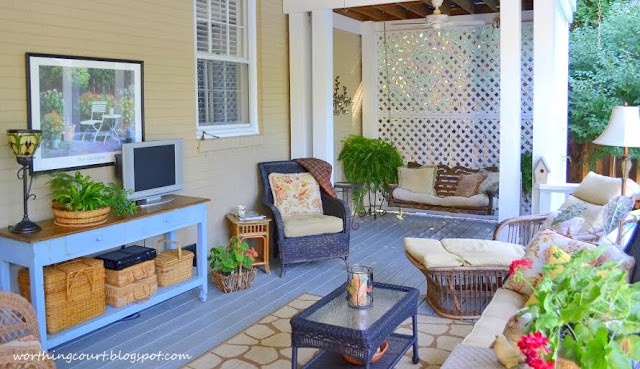 Those baking in the sun days are but a distant memory. Today, my choice place to be is still outdoors, but I much prefer sitting in some shade with a blowing fan to keep me cool.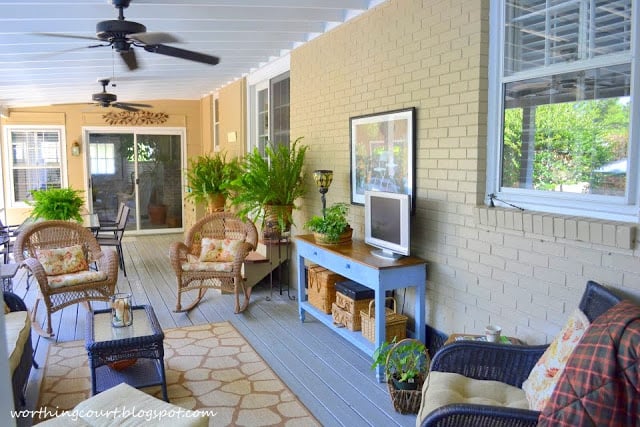 And if that porch just so happens to be near a pool, well…so much the better!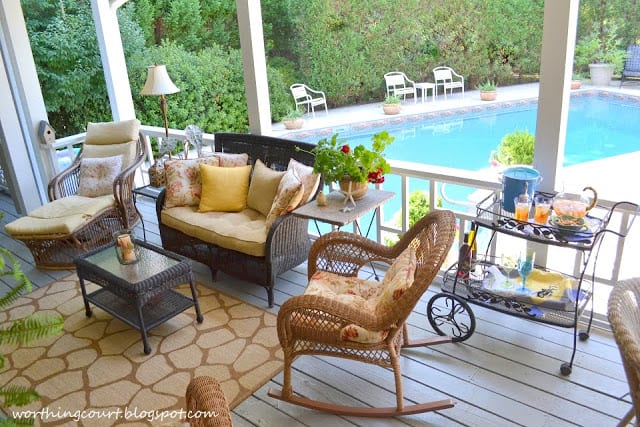 This wonderful private oasis is owned by Linda, my granddaughter, Miss M's, other grandmother. Trust me – I've enjoyed wiling away many an hour back there.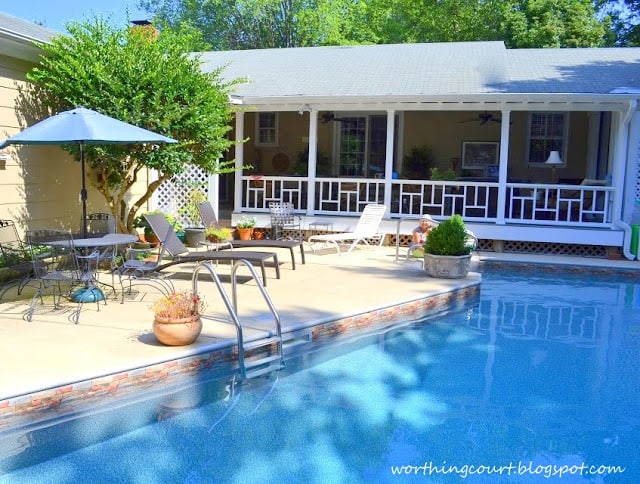 I first
posted about Linda's porch
not long after I started blogging and it is well worth posting about again for those of you who haven't seen it before.
One of my favorite things about Linda's porch is that she has filled it with so many treasures that were collected over time.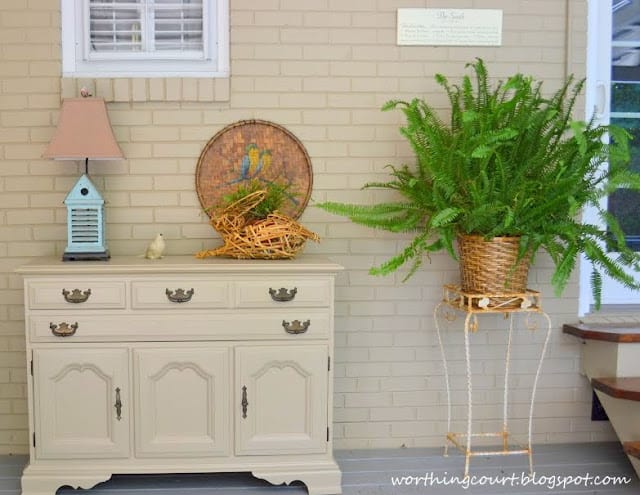 I drool over this cute little birdhouse lamp with the cute little birdie finial every time I see it.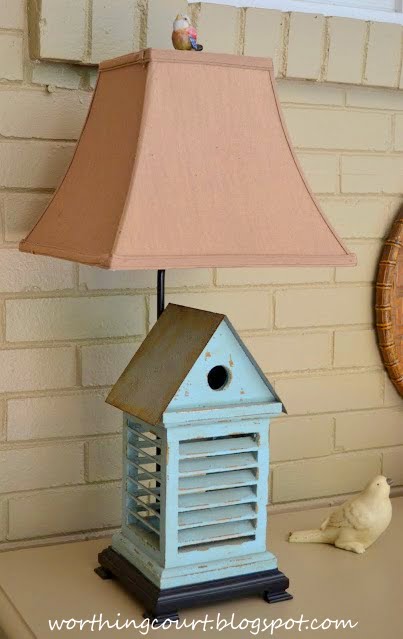 There are steps leading directly out of the master bedroom onto the porch.
Do you see the swing in the cozy nook at the end? Love!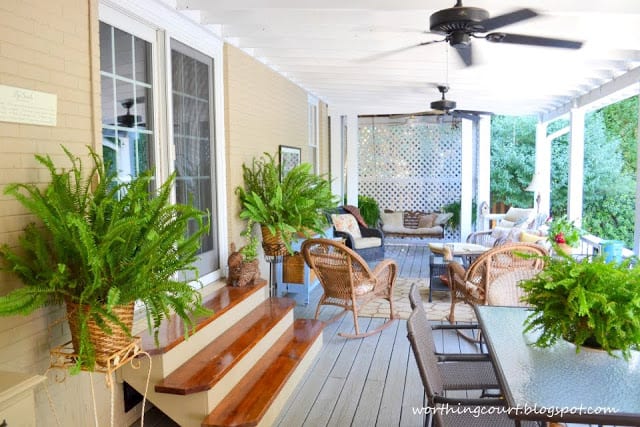 It would be grand to snuggle up out here on a warm summer's eve to enjoy a bit of tv.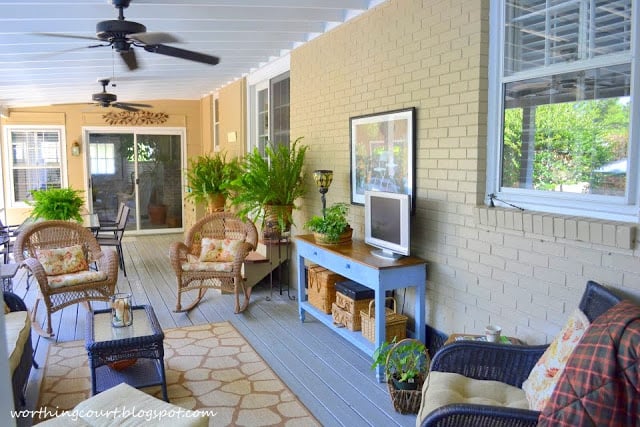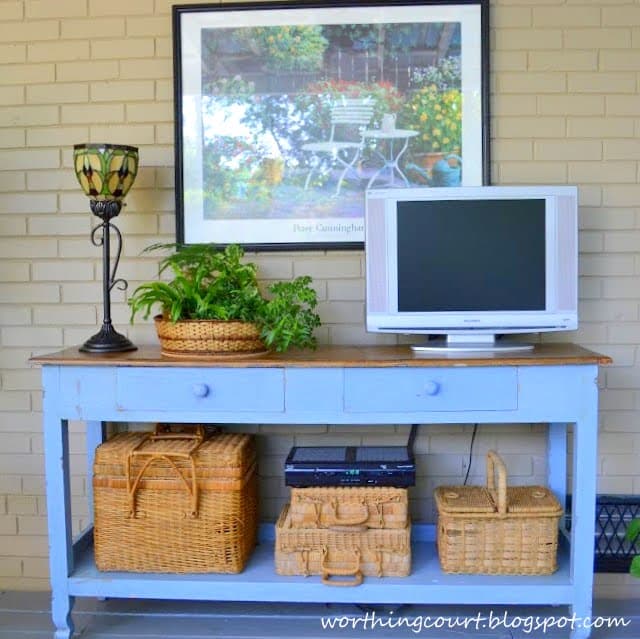 A wonderful place to share a meal with family or friends.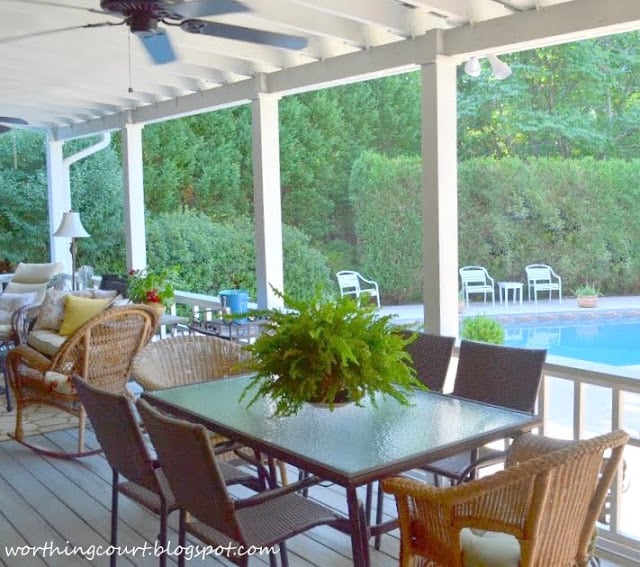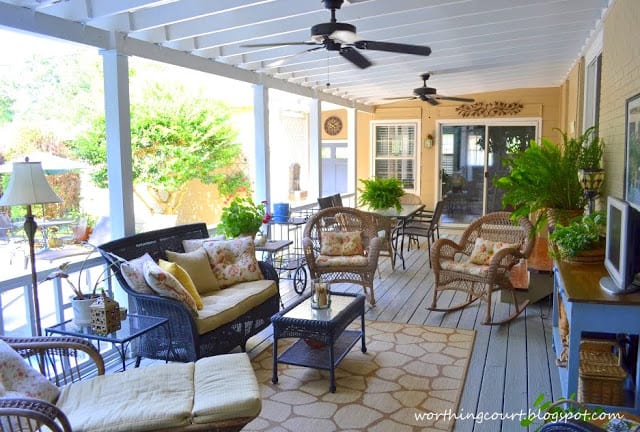 Click
here
if see even more of Linda's porch. Thank you for dropping by!