Decorating Ideas For A Spring Table
Enjoy this spring tablescape from the kitchen of our previous home. Click HERE to see my new totally remodeled kitchen in our new-to-us home!
After the dreary and gray days of winter, I just can't get enough color!
My spring table is a reflection of how spring bursts forth in a glorious blaze of color!
It's almost like nature has been holding back all winter long and just can't hold it in any more.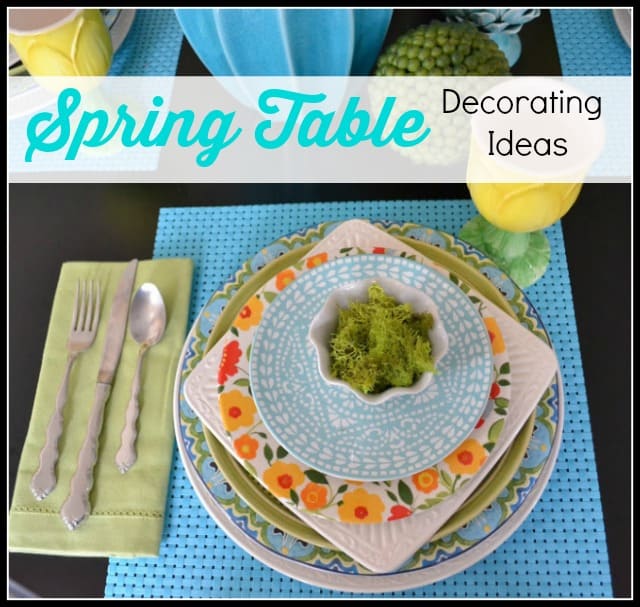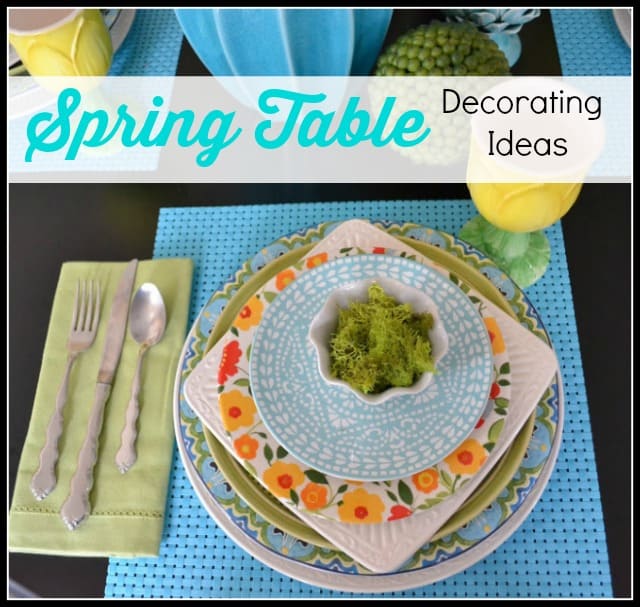 Pin
I set the table in my kitchen with a ladies luncheon in mind and put together plates of several different patterns and colors.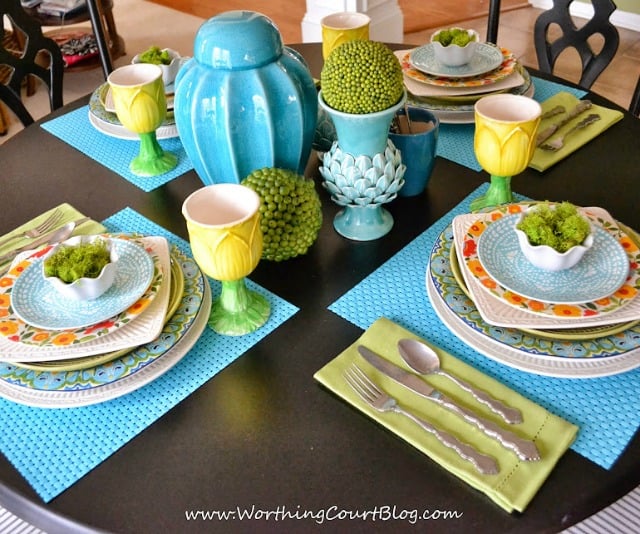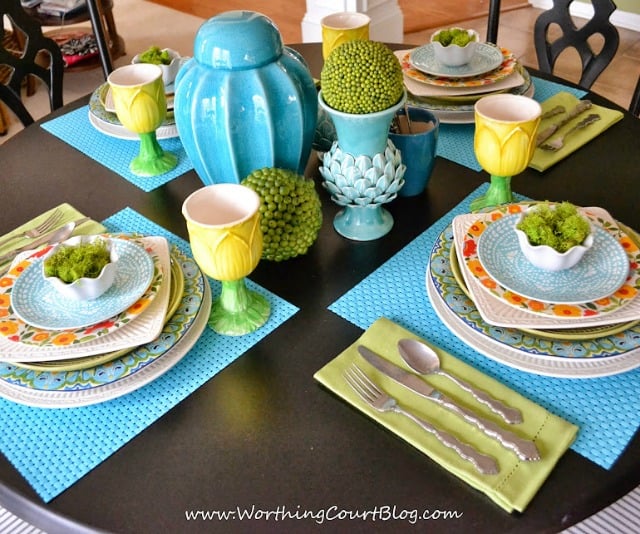 Pin
The patterns don't match, but I love, love, love them mixed together!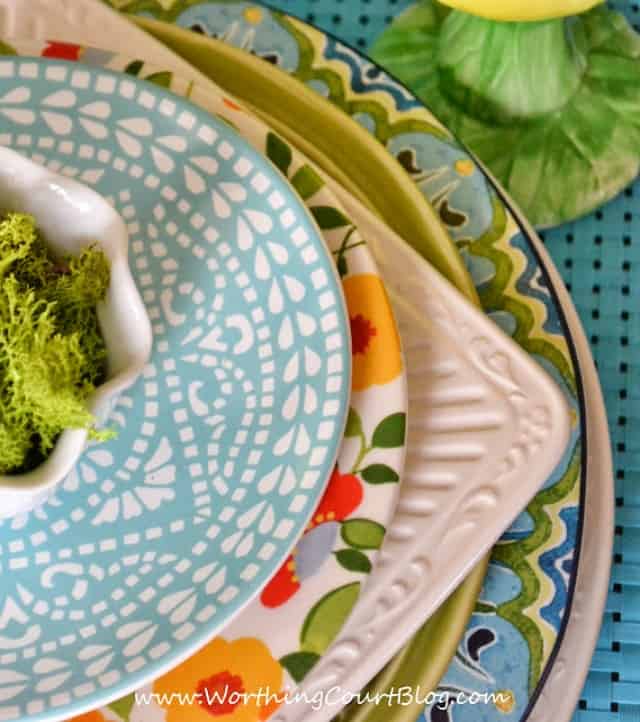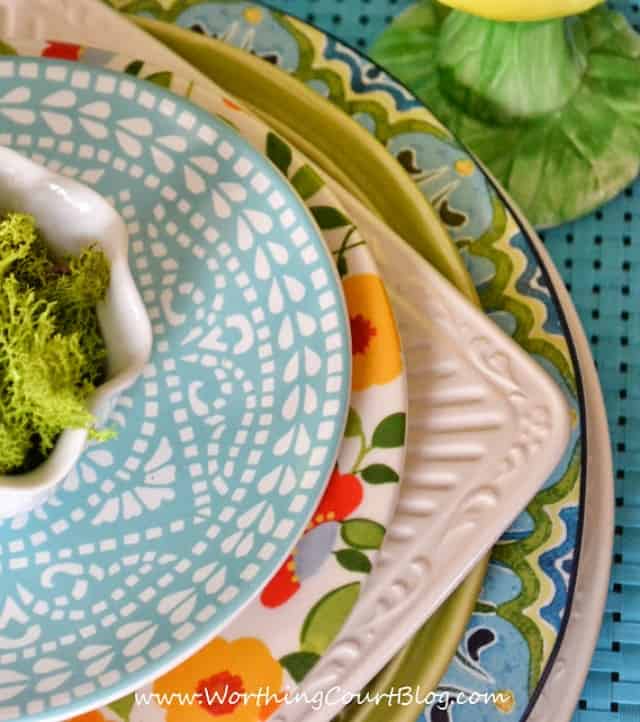 Pin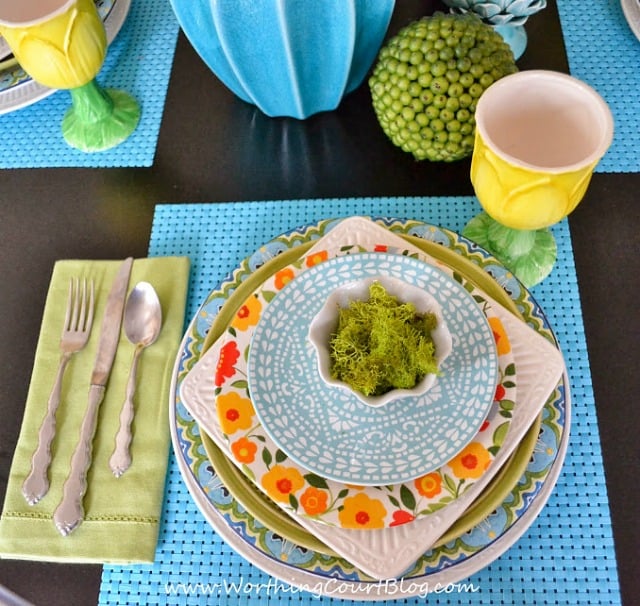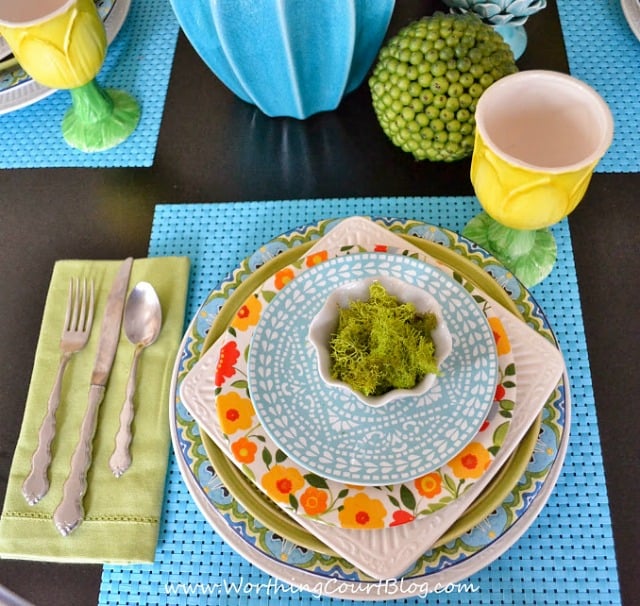 Pin
My motto for this table was stack 'em high!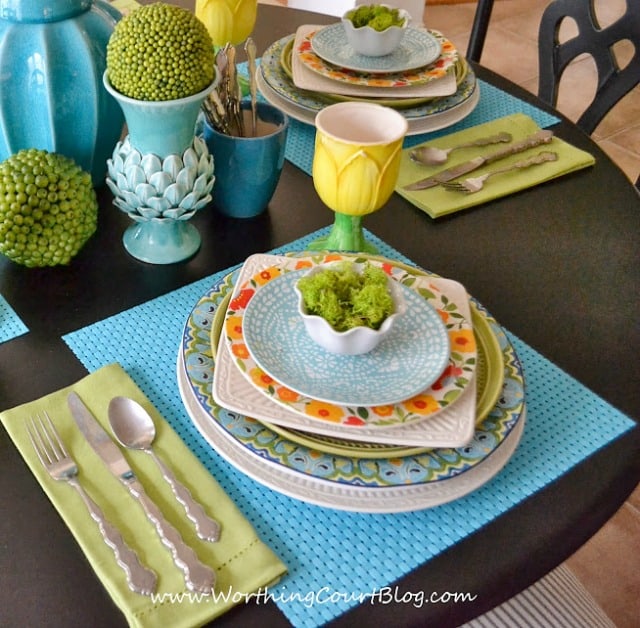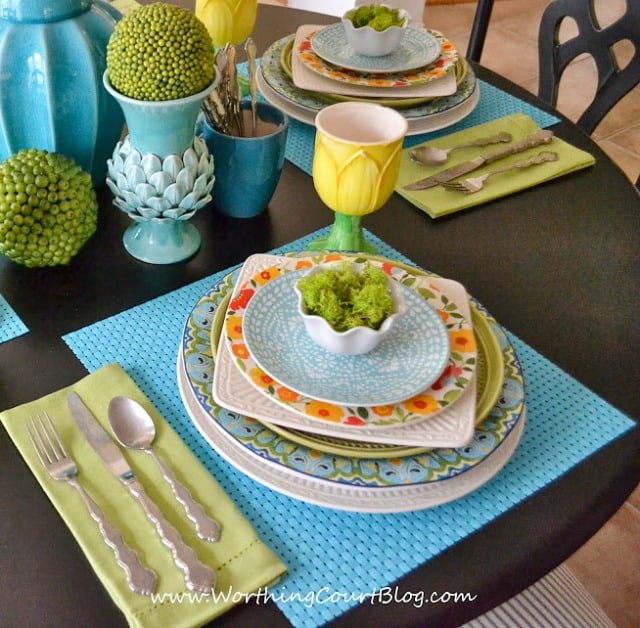 Pin
When putting a tablescape together, don't feel compelled to use flowers as a centerpiece. Try something a little unexpected.
The items that I used came from the bookcase in my master bedroom.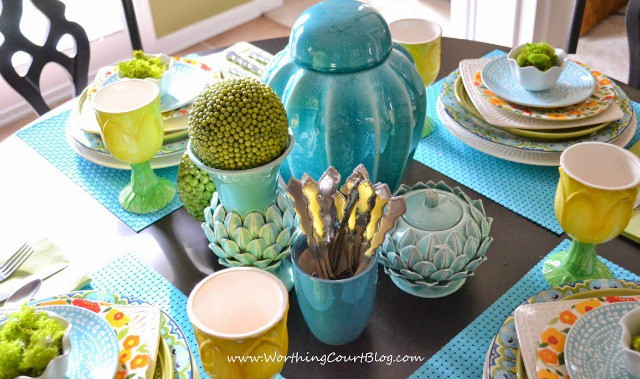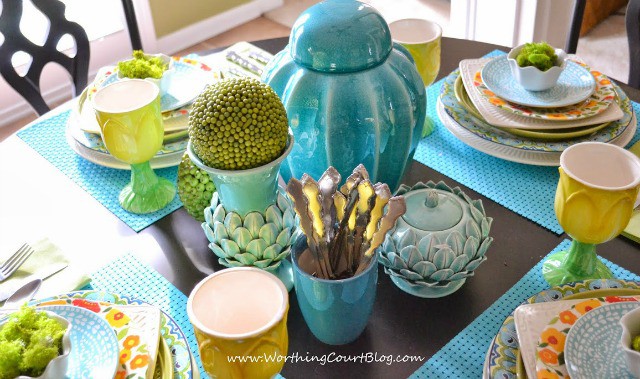 Pin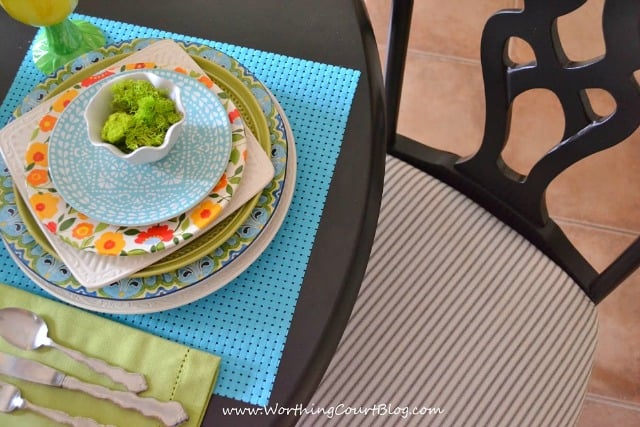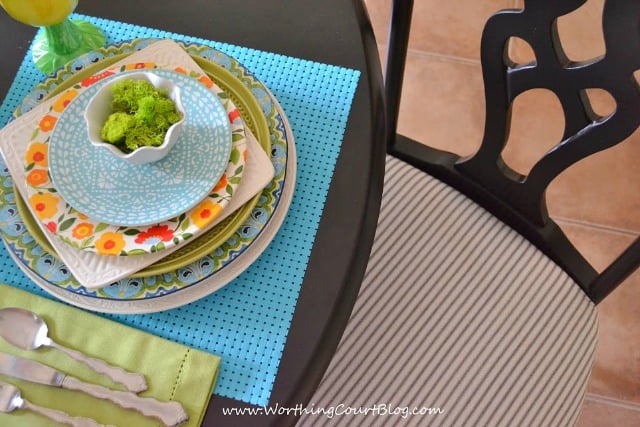 Pin
What about you – what's inspiring you this spring?