Fall Ideas Tour: My Fall Fireplace And Mantel Decor
It has been all about keeping the fall decor simple at Worthing Court this year, so you'll find my home filled with easy special touches for the season.  I can't wait to share it all with you, but today I'm excited to reveal my fall fireplace and mantel!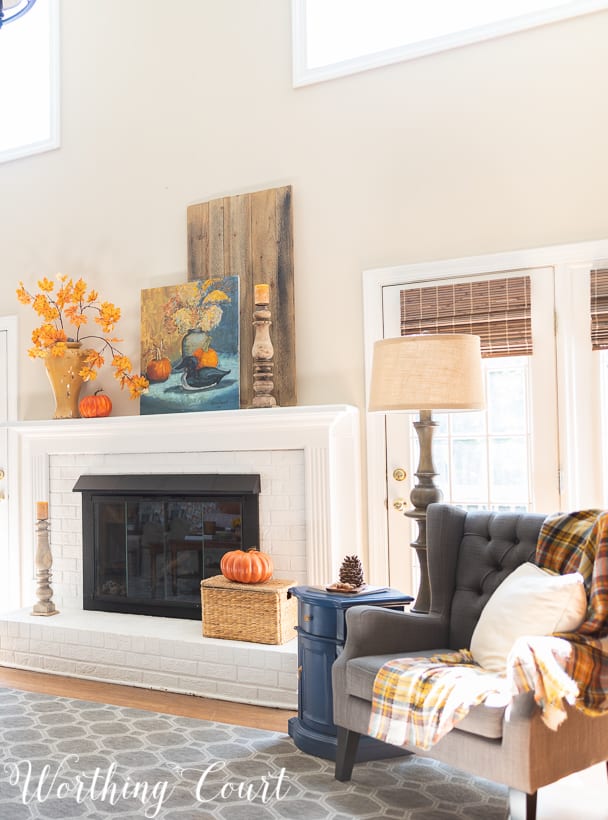 Pin
WELCOME TO THE FALL IDEAS TOUR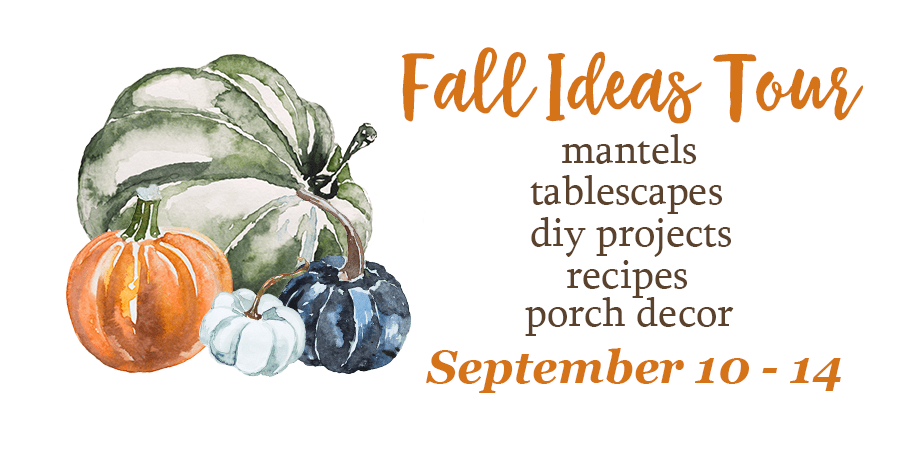 Pin
Welcome to the Fall Ideas Tour host by my friend Angie of Postcards From The Ridge and who also just happens to own the most wonderful online shop called Emory Valley Mercantile!  I'm joining a group of bloggers who will be bringing you their very best fall decorating ideas all week – focusing on something different every day.  You'll find the schedule and all the links below.
When I'm ready to do any type of seasonal or holiday decorating, I need inspiration.  Sometimes that inspiration is easy to come by and other times I have to be patient and wait for it to come to me.  This was one of those fall seasons that I had to be patient.  I really didn't know what I wanted to do until I was in my attic one day and happened to spot a painting, tucked way back behind a stack of other old artwork, that was done by my aunt back in 1984.  You can see her signature and the year in the lower right corner of the painting.  My aunt was a talented, avid painter and my whole family cherishes each one of her pieces.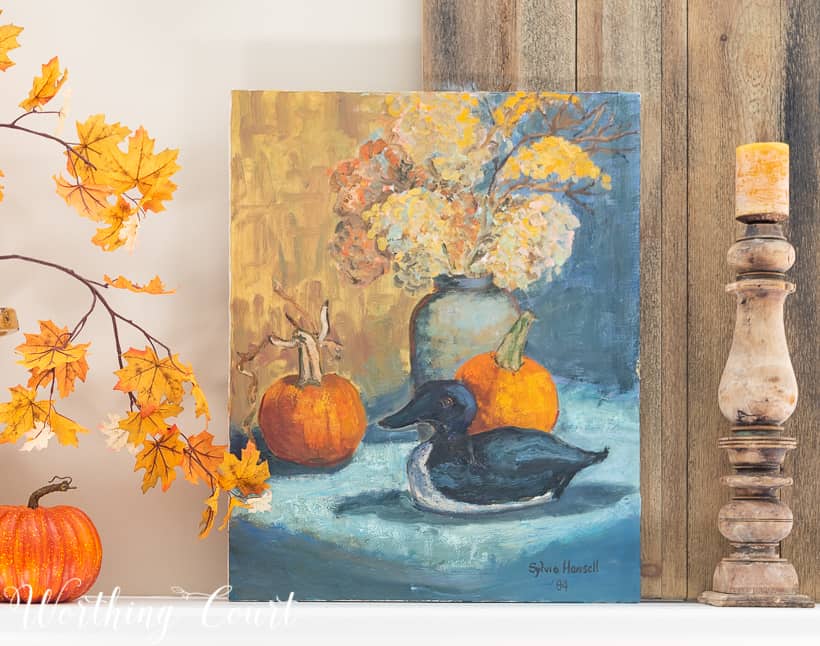 Pin
I love to mix traditional fall colors with my mostly neutral decor, so, I was drawn to the browns and golds of the hydrangeas and the rich russet orange of the pumpkins.  The pretty shades of blue in the painting allowed me to tie in the blue/green hydrangea blossoms that I used in my foyer this year too.  You can see that the hydrangeas in the painting inspired me to added them to other spots in the family room as well.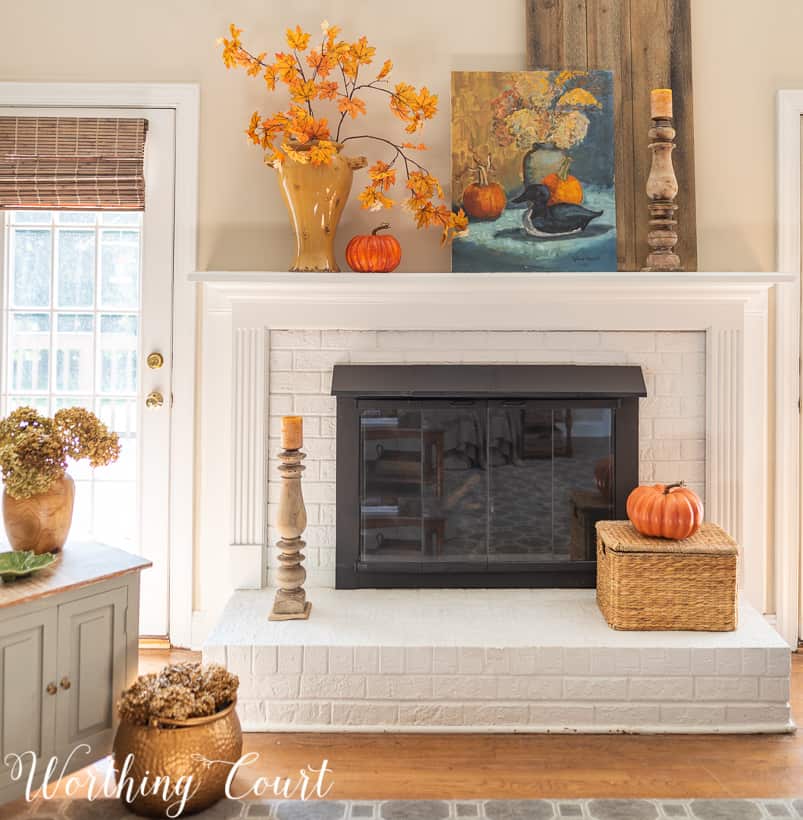 Pin
For the past few years, I've had a large arched wood and metal piece mounted above my fireplace that stayed there year round.  Well, it's time for a change!  Our family room has a vaulted ceiling, so anything that I put above the fireplace has to have some good height to it or else it just gets lost.  The painting was too small to stand on it's own, so I leaned it against my diy faux barnwood boards that I made several years ago.  (By the way – my post for how I made those brand new boards look like old barnwood continues to be one of my most popular posts to this day!  You can find the tutorial HERE.)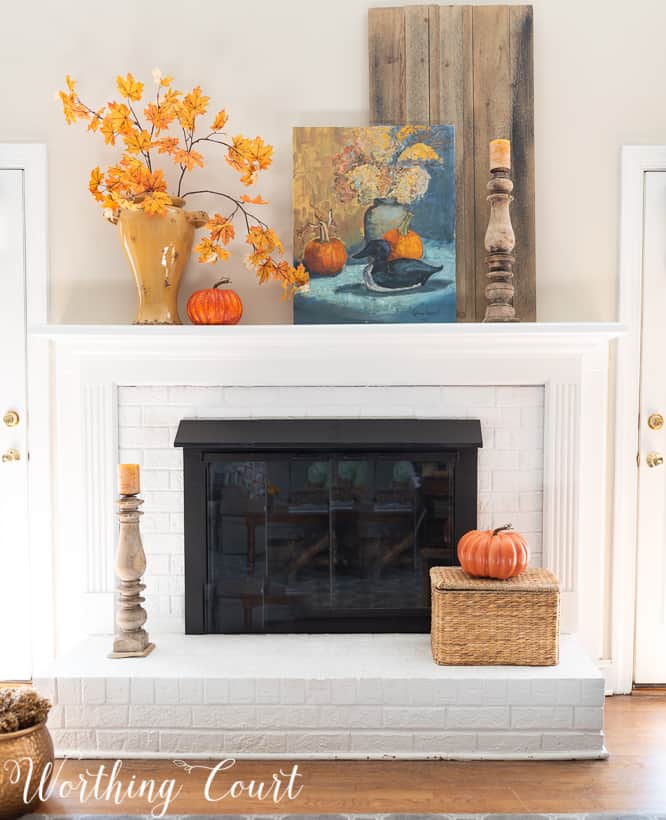 Pin
I'm usually a person who craves symmetry, which keeps me in my comfort zone, but I also love the artfulness of an asymmetrical arrangement, when done well.  The large crockery urn, on the left, balances the height and visual weight of the boards and painting on the right.  I artfully arranged a few artificial leaf stems in the urn to add height and softness and to fill in some of the emptiness.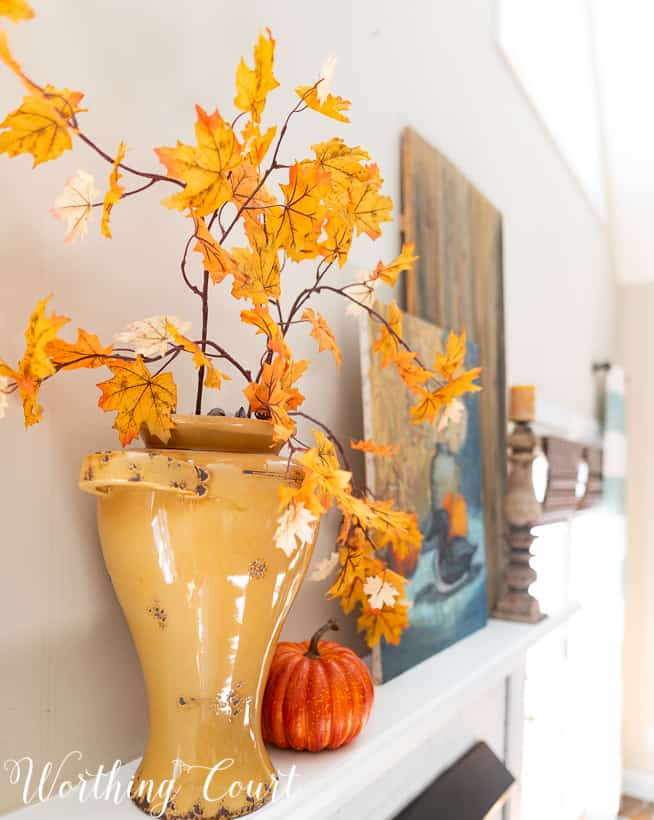 Pin
After adding my much adored candlesticks that I purchased during my trip to Magnolia Market earlier this year, I only needed to add a basket on the hearth and couple of pumpkins to finish this simple look.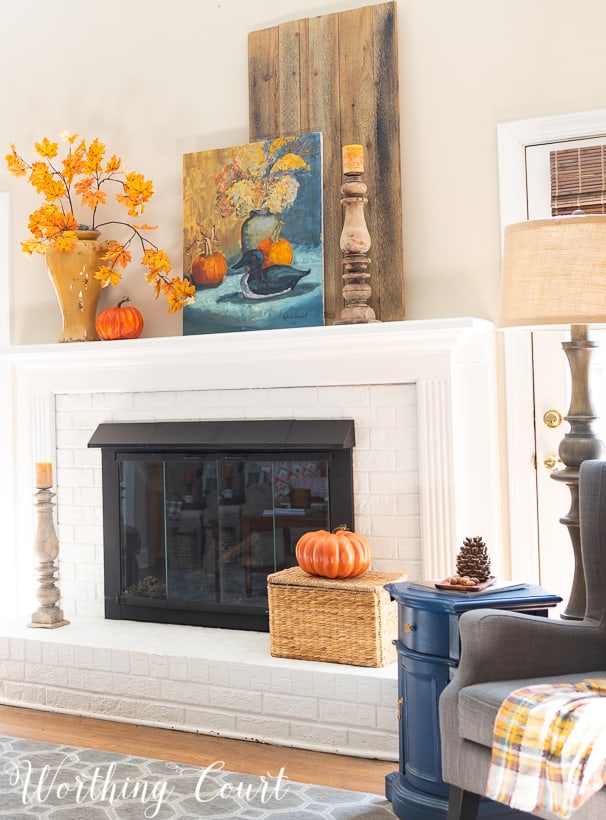 Pin
The nice thing about this entire arrangement is that nothing is actually hanging on the wall,  The boards and the painting are simply leaning in place, so transitioning from fall to Christmas will be a snap!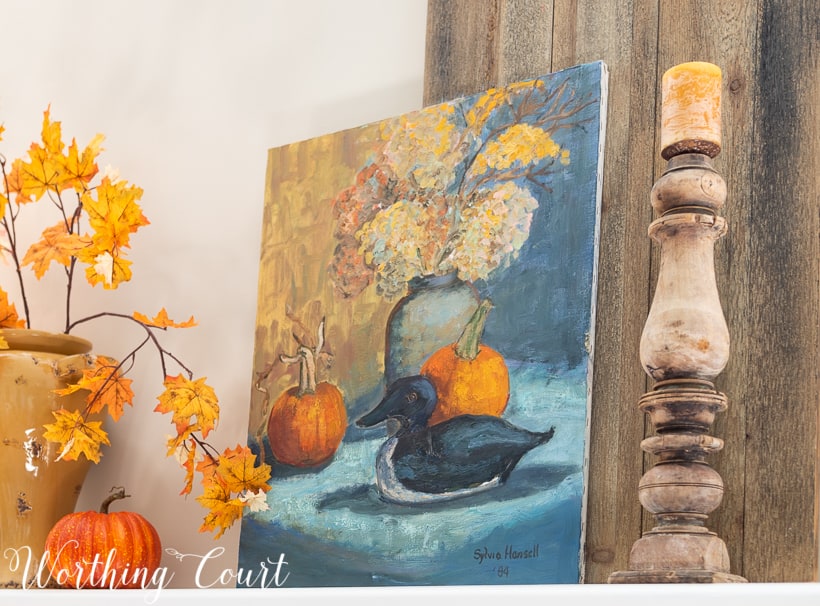 Pin
Thank you so much for stopping by for a visit at Worthing Court today.  It would mean the world to me if you'd leave a comment to let me know about your visit!