9 Thanksgiving Centerpieces Using Natural Elements
If you saw my blog post yesterday about my Thanksgiving napkin rings, you already know that I'm trying to be thrifty when it comes to setting my table this year.
The one area of the table that I'm struggling with is the centerpiece.  I would very much like to create a centerpiece using mostly natural elements.  Not only is it a thrifty way to go, but natural elements practically scream Thanksgiving to me.  While looking for ideas, I came up with these inspiring examples.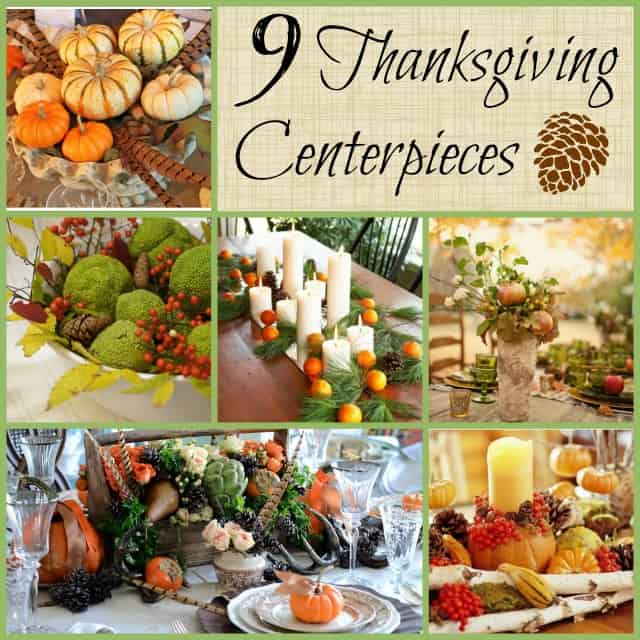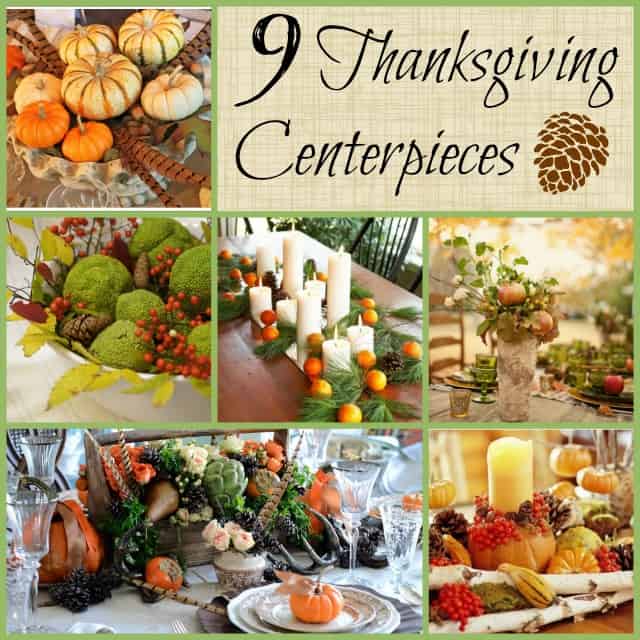 Nothing could be more simple that the use of some loosely layered greenery and a bevy of candles.  I love the use of greenery mixed with oranges.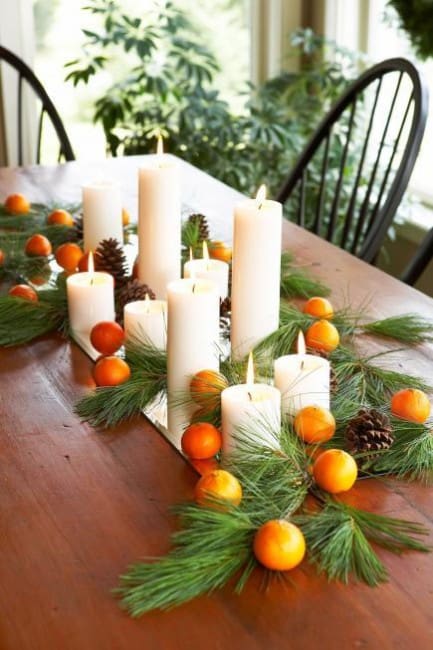 Midwest Living
This one would be super easy to pull off and would be practically free to boot.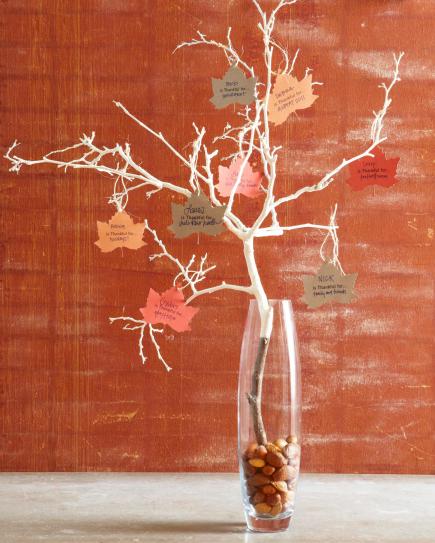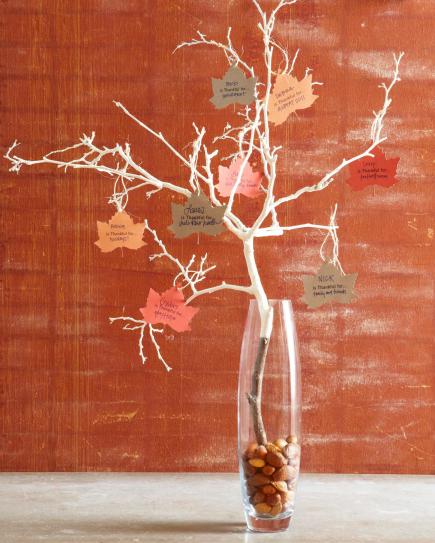 Midwest Living
Love the mix of pumpkins, feathers and a few acorns.  I already have a similar urn and could recycle some of the pumpkins that I used in the dining room for my Fall Home Tour.
 Amanda's Parties To Go
Loving the simplicity of a couple of apples, a few flowers and berries mixed in with some leaves in this gorgeous bark looking container.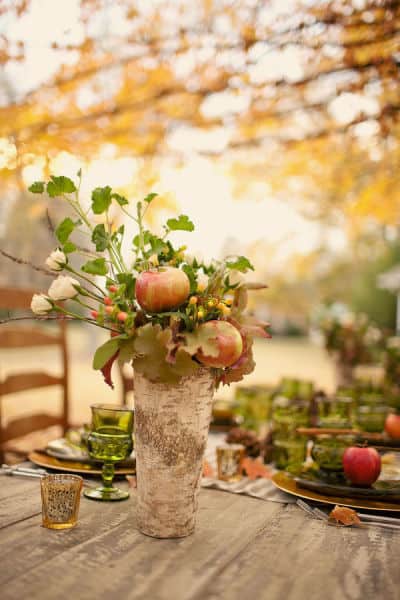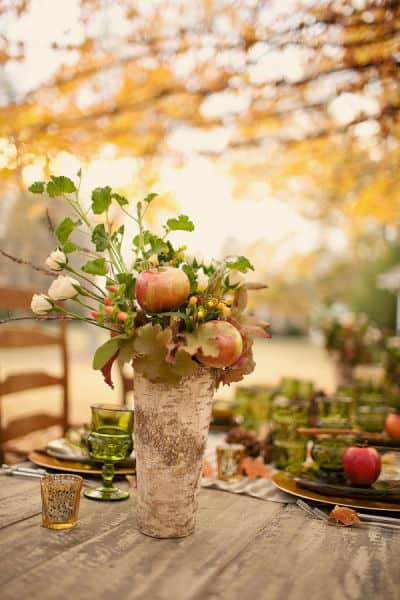 Style Me Pretty
I pretty much already have everything that I'd need to put this gorgeous centerpiece together.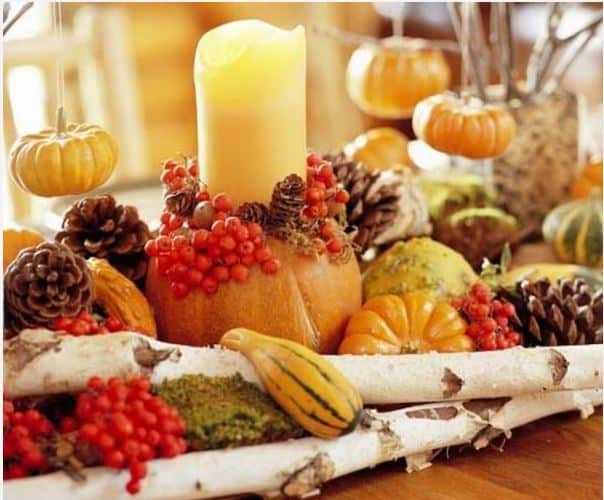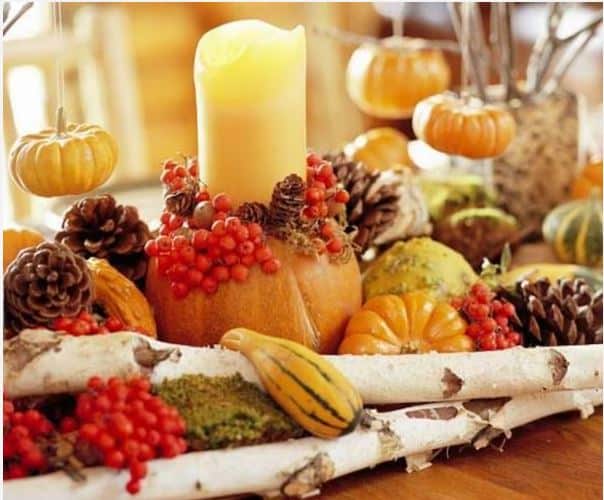 Unable to locate original source
Oooh – beautiful simplicity.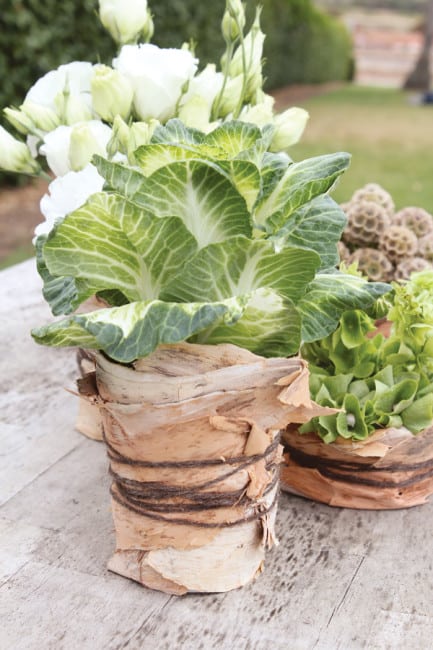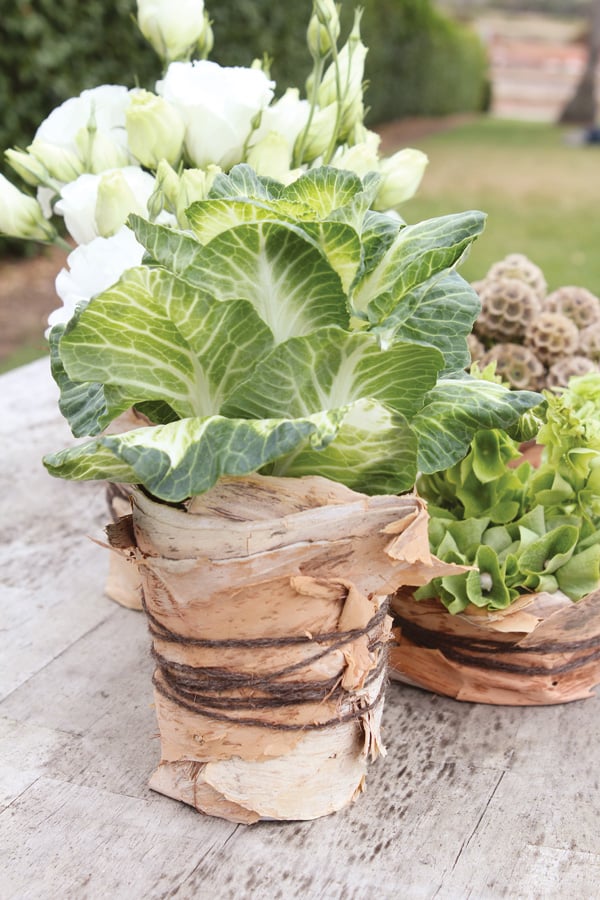 Hostess With The Mostess
This beautiful example came from the produce isle.  Jennifer shows how to put it all together.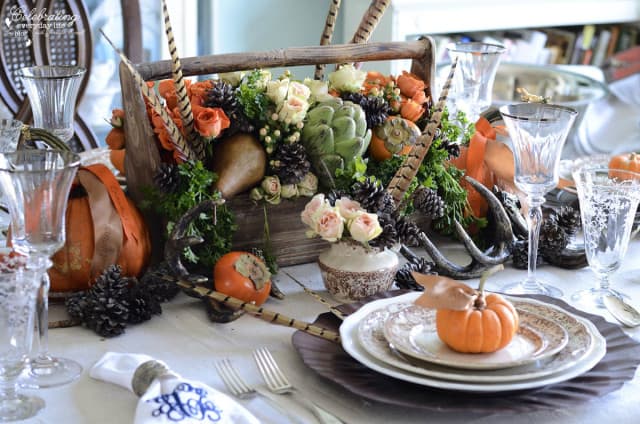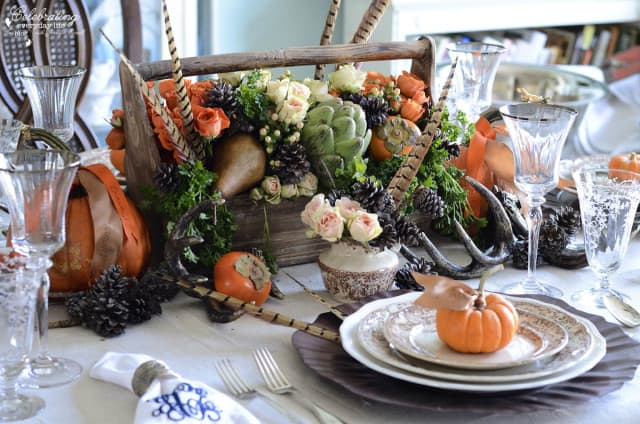 Celebrating Everyday Life With Jennifer Carroll
If only I knew where to get my hands on some hedge apples.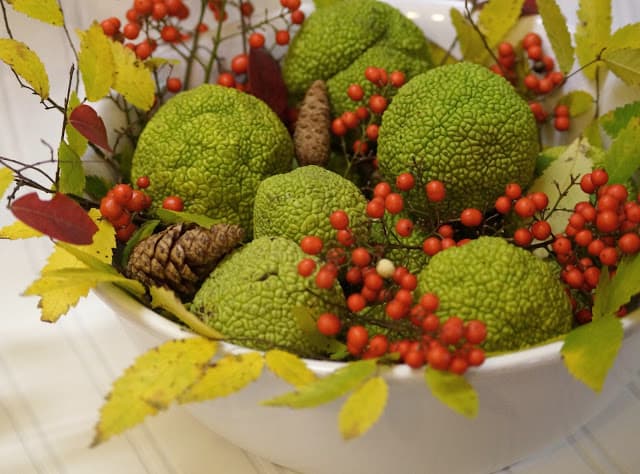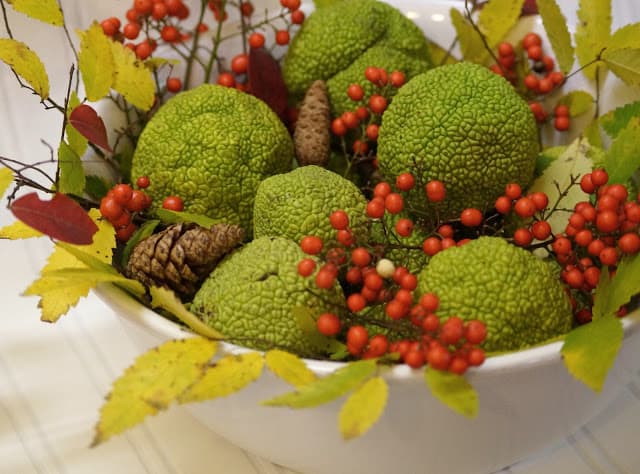 Don't Disturb This Groove
Simply stunning and this could easily carryover into the first few days of December as you transition into Christmas.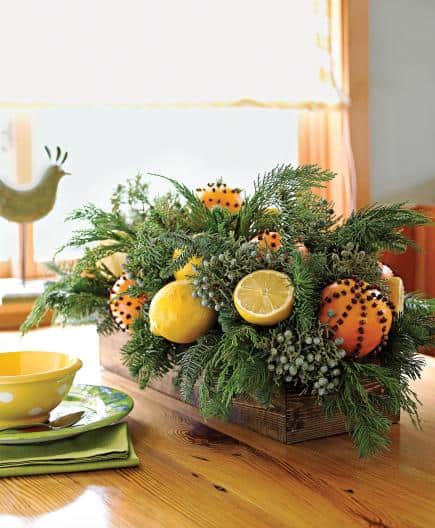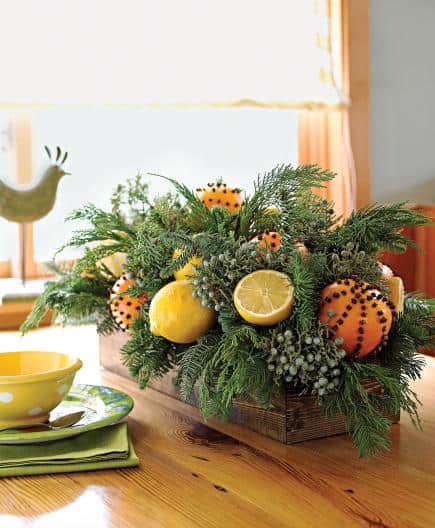 Midwest Living
Which one is your favorite?  Do you like decorating with natural elements?