A Very Special Weekend At Worthing Court!
Celebrating my daughter's wedding has been the highlight of my weekend!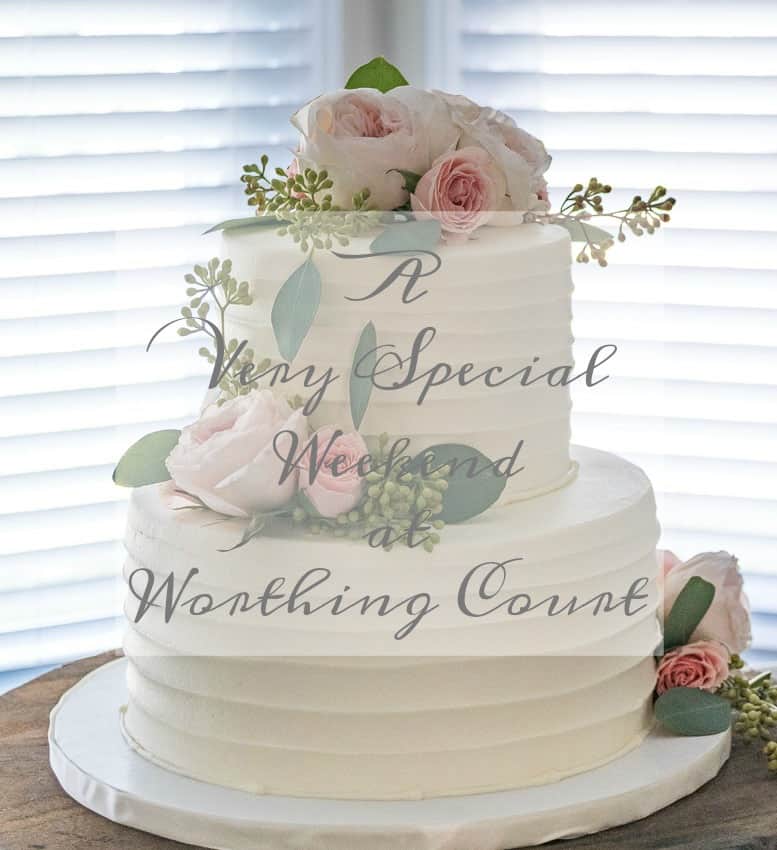 We had a very special weekend here at Worthing Court!  My latest DIY project, isn't really a project at all.  Well…at least it isn't a project of mine.  😀
We celebrated the marriage of my daughter here at my house on Saturday and this mama's heart couldn't be happier!  It was a very small, intimate affair with only immediate family in attendance, but it was oh, so sweet and special.  If you're interested and you'd like a little peek into my life, scroll down for a few pictures from the day.  If not, come back tonight for the Scoop link party or on Wednesday for more DIY projects!
The day started out with all the girls getting ready together and lots of picture taking of the stunning bride in her dress.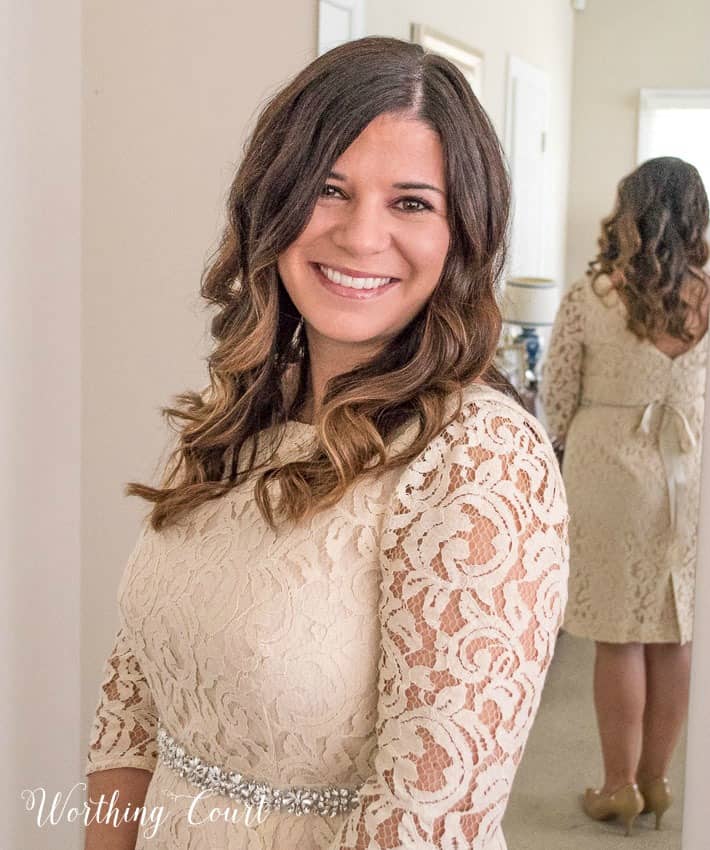 When I was working on my dining room makeover, who knew that one day, with a little furniture rearranging, it would be the setting of a very special wedding cake cutting?!?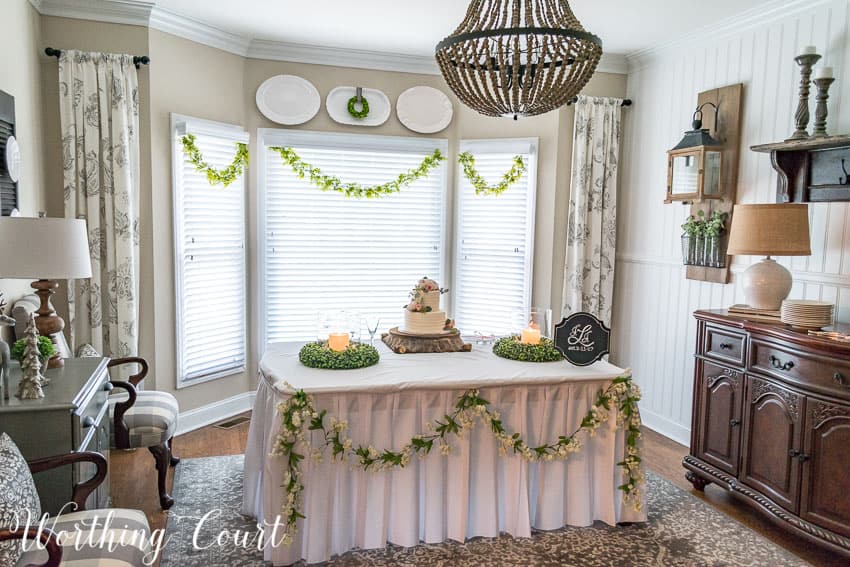 We were all thrilled with the beautiful wedding cake!  Julie wanted something very sweet and simple and I think this fits the bill perfectly.  If you look closely, you can see their rings in one of the roses on top.  For anyone who is local to Greensboro, NC and is curious, the cake is from Maxie B's Bakery.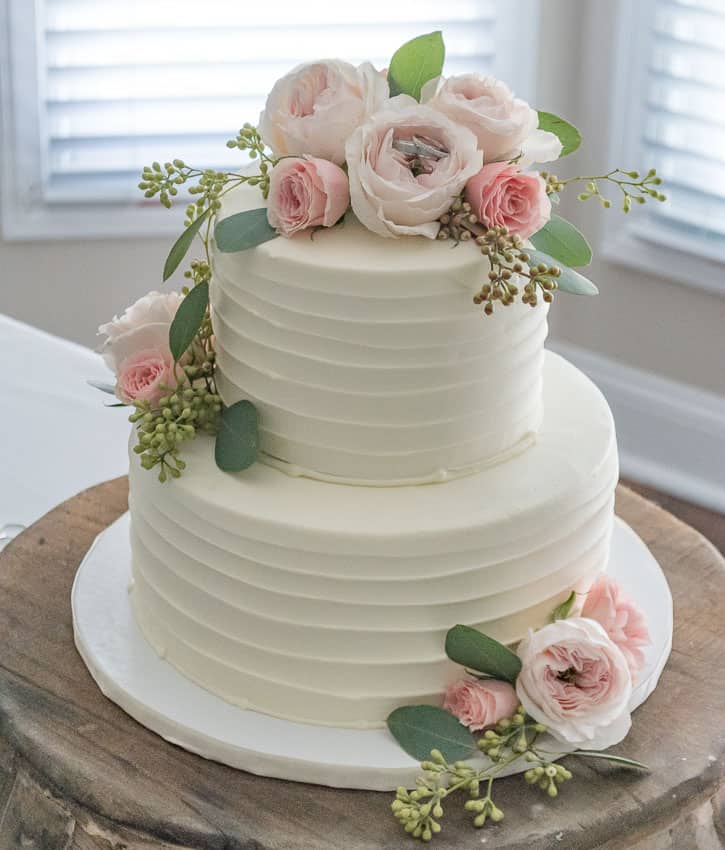 The dining room table was set up as a buffet with all sorts of finger foods and snacks.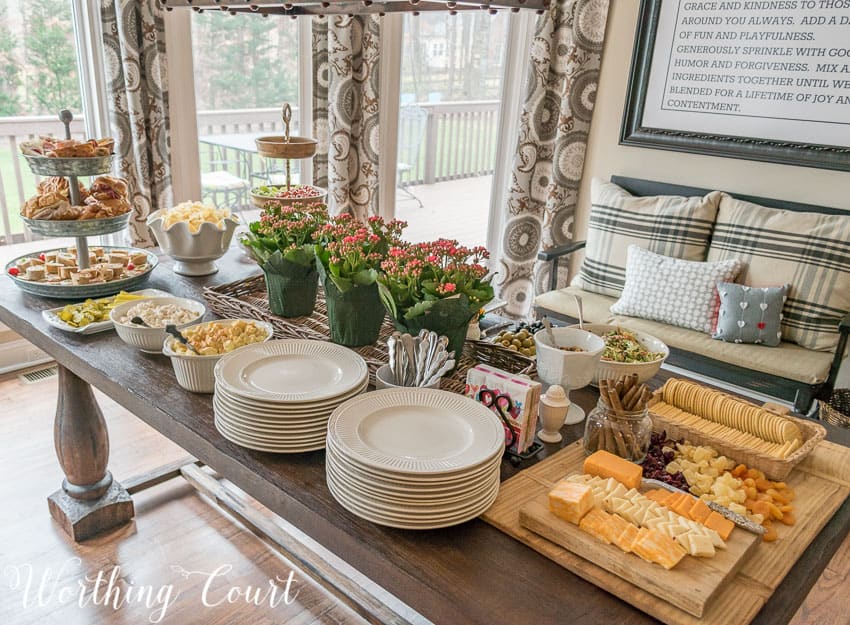 This little imp was my helper with the chocolate covered strawberries.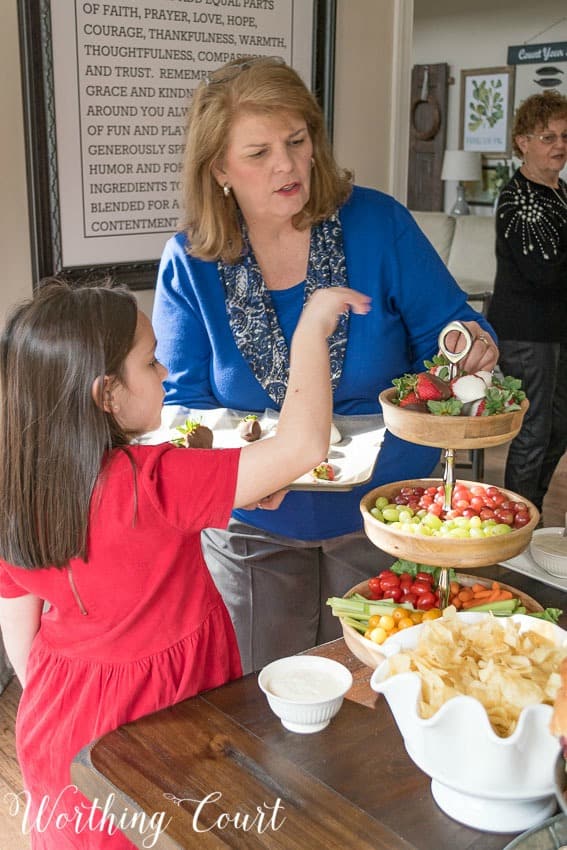 The Valentine's Day shelves in my breakfast area made the perfect backdrop for the celebratory occasion.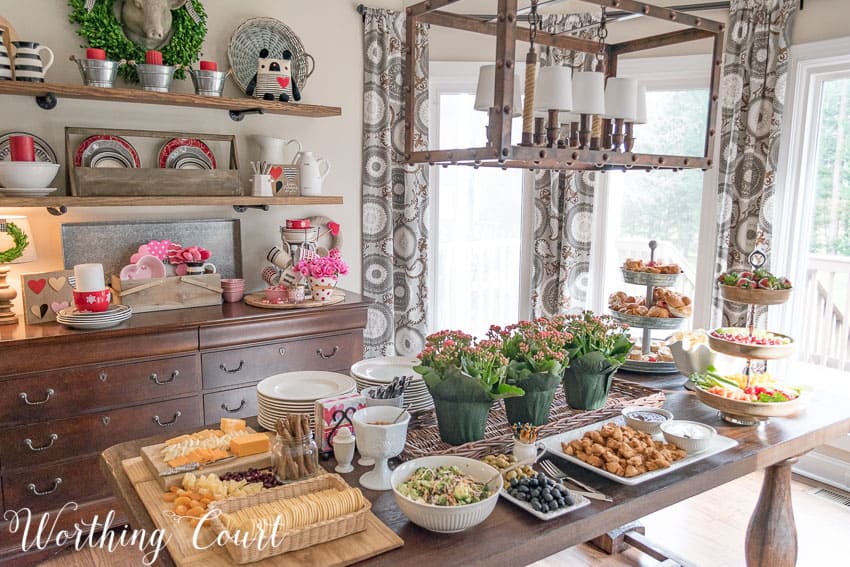 Never in my wildest dreams, did I imagine that my office would be the scene of a my own daughter's marriage license signing!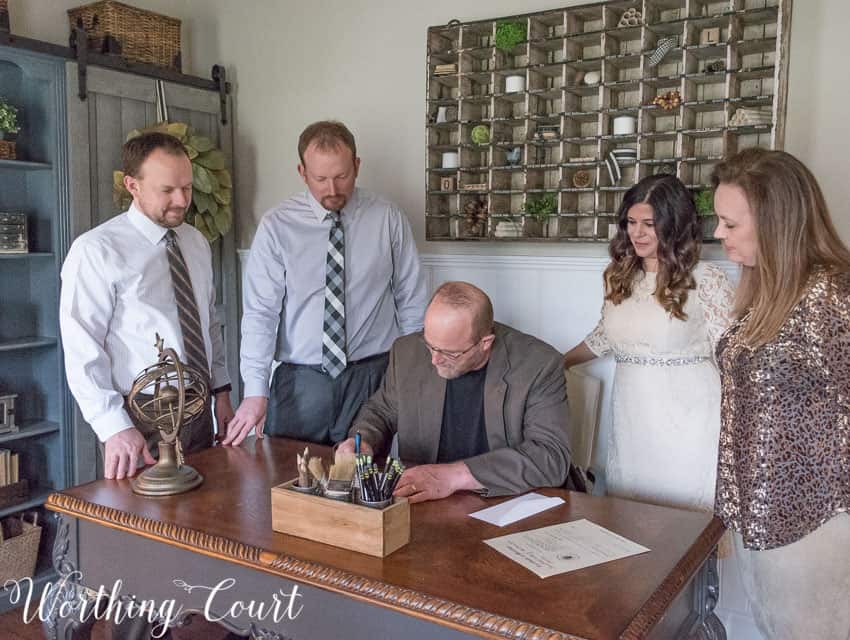 There were many joyful tears shed during the ceremony.  It has to be one of the sweetest that I've ever witnessed.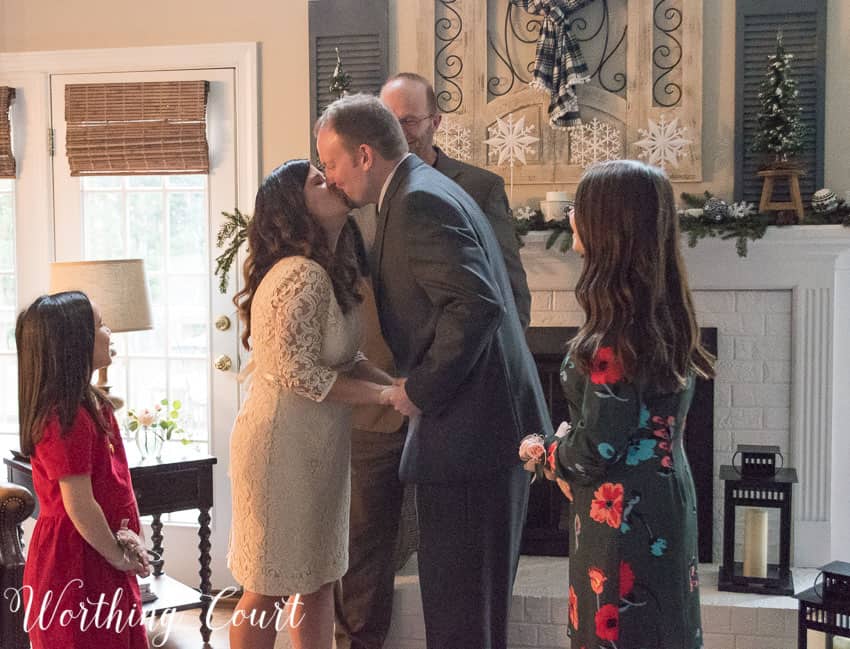 And just like that – a new little family.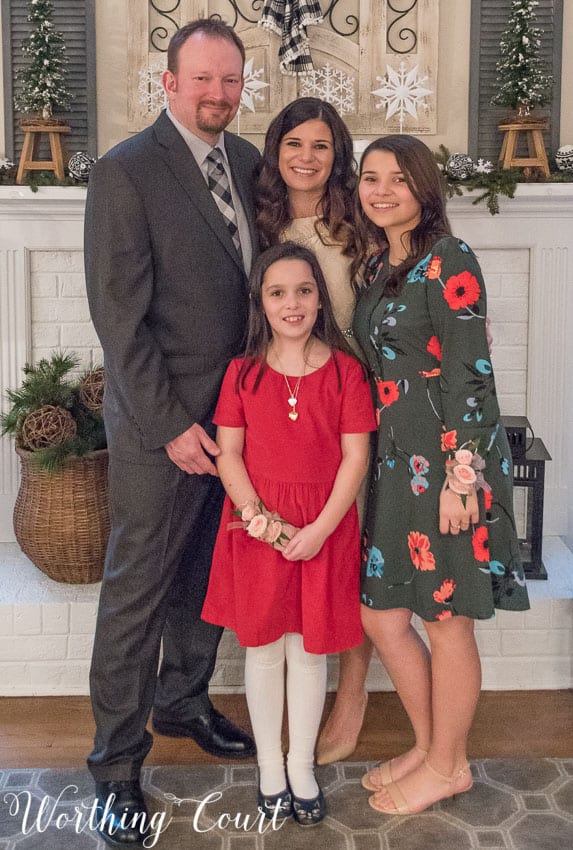 The cake cutting by candlelight was a perfect ending to the day!  Thankfully, the bride and groom mostly behaved themselves when feeding the cake to each other.  lol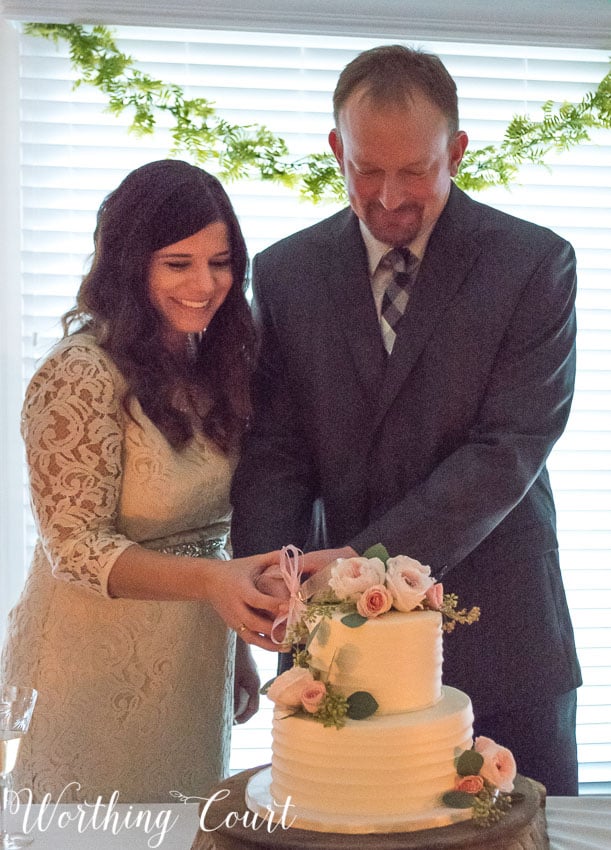 Thank you for stopping by today and for sharing in our family's happiness!