7 Reasons Why You Should Use Beige Wall Color In Your Rooms
Here are 7 great reasons why you should consider using beige wall color in the rooms of your home.
Let me say up front that the wall color you choose is totally a matter of personal preference. I love both white walls and walls of color!
Over the years I've lived with them both in multiple houses. It took me all those houses and all those years to realize that beige is actually the color that works the best.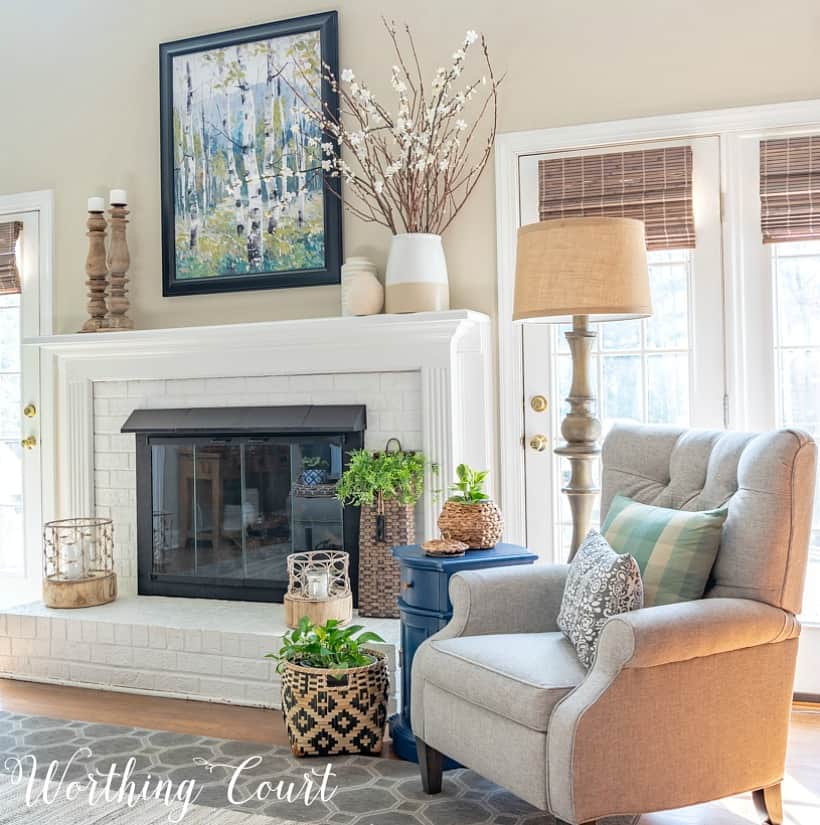 If you're considering painting your walls let me give you 7 great reasons why you should consider beige. You just may find that beige is your proverbial wall color BFF!
BEIGE WALL COLOR CREATES A FEELING OF WARMTH
Have you ever walked into a room with all white walls and felt like the room seemed visually cold? Or how about a room with color on the walls that seems to overpower the rest of the room?
You can't beat beige walls for giving a room instant warmth.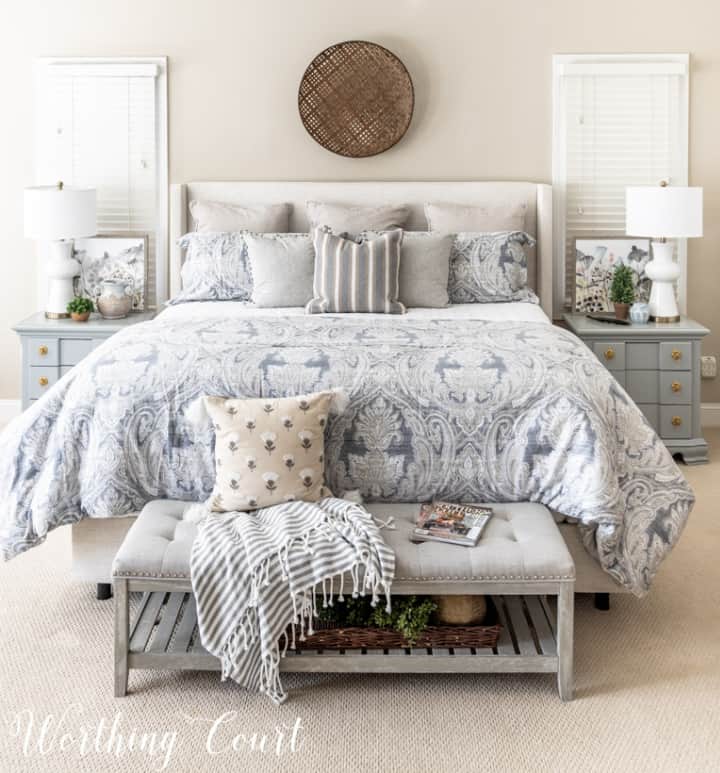 BEIGE IS VERSATILE
Beige is super versatile and goes with every other color on the spectrum. I can't think of a single color that would not work well with beige. But………
WATCH THOSE UNDERTONES
All paint colors (including white) have an undertone. The official definition from Merriam-Webster says that a color undertone is a color seen through, and modifying, another color.
You have to be especially careful when it comes to lighter colors. If you select a shade of beige (or white) that has a red undertone, for example, you'll wind up with a room that reads light pink.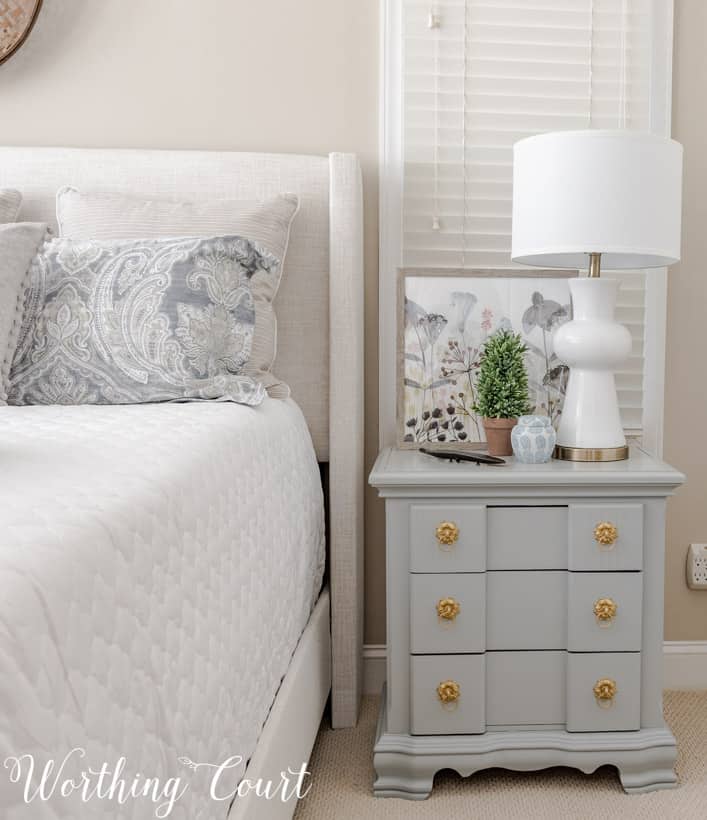 BEIGE ISN'T TRENDY
Beige never goes out of style. For example, gray has been a huge wall color trend for several years (and I totally wanted to jump on board that train!), but if you pay attention, newly decorated or refreshed rooms aren't using it. There will always be other color trends that come and go, but beige will always be a staple in the world of wall color.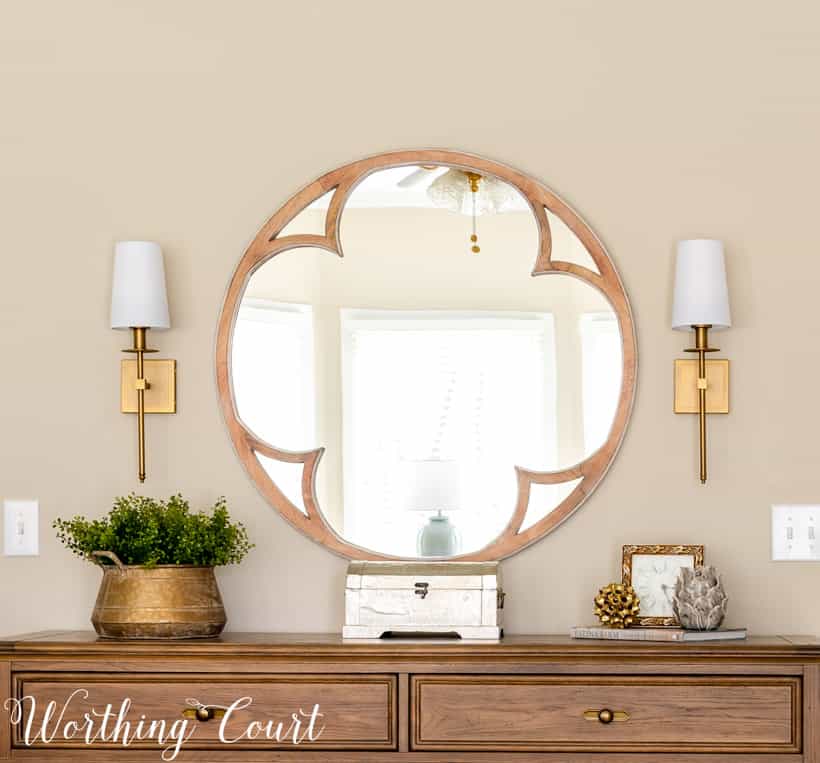 IT MAKES A ROOM APPEAR LARGER
Maybe this doesn't need to be said, but I can't leave it out as one of the reasons to choose beige for your walls.
It's pretty much an accepted fact that lighter walls give the appearance of making a room feel and look larger. Down below, I'll reveal my very favorite beige paint and a secret for lightening it up!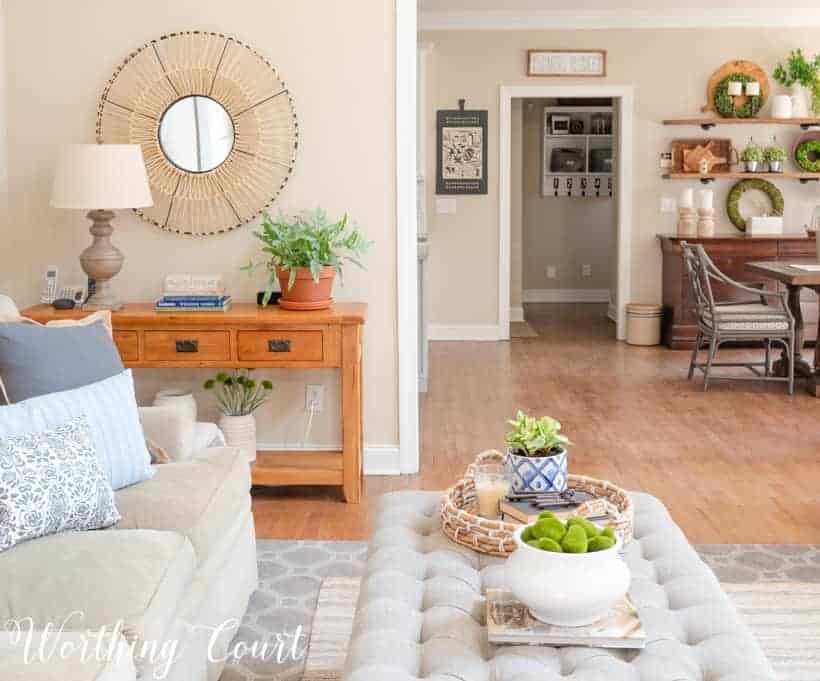 IT KEEPS A ROOM FROM FALLING FLAT
While all white rooms can be beautiful, you have to be especially careful with the decor in the room to keep it from falling flat and being uninteresting.
There's really no chance of that when you use a slightly warmer color, such as beige, on your walls.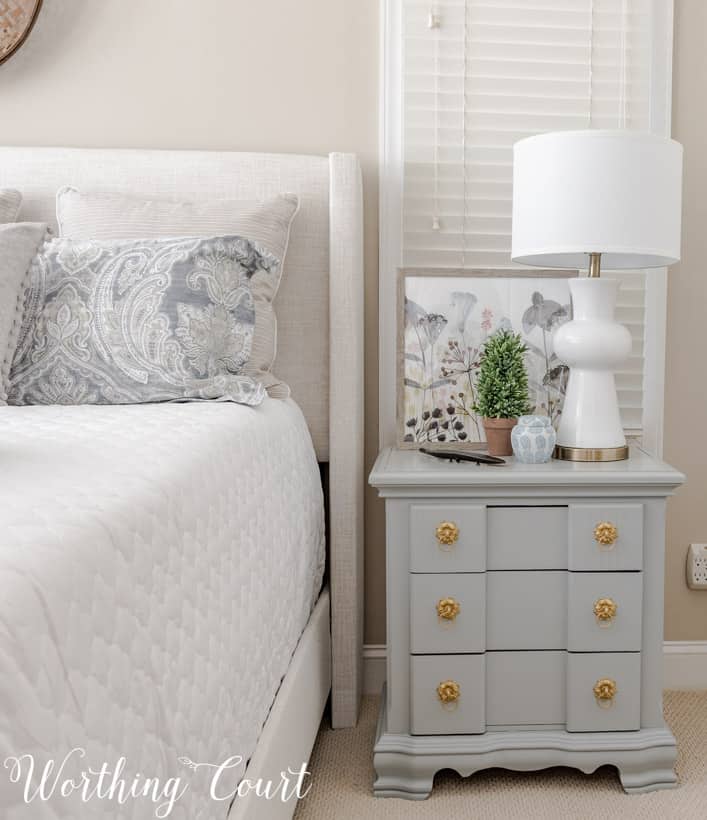 BEIGE WALLS ARE DISTRACTION FREE
Beige is such a friendly wall color, that it really may not register with you at all. When I walk into an all white room or a room with color on the walls, that's usually the first thing that I notice.
Anytime I change the decor in a room, I don't have to concern myself with whether or not the walls need to be repainted and that's a win win!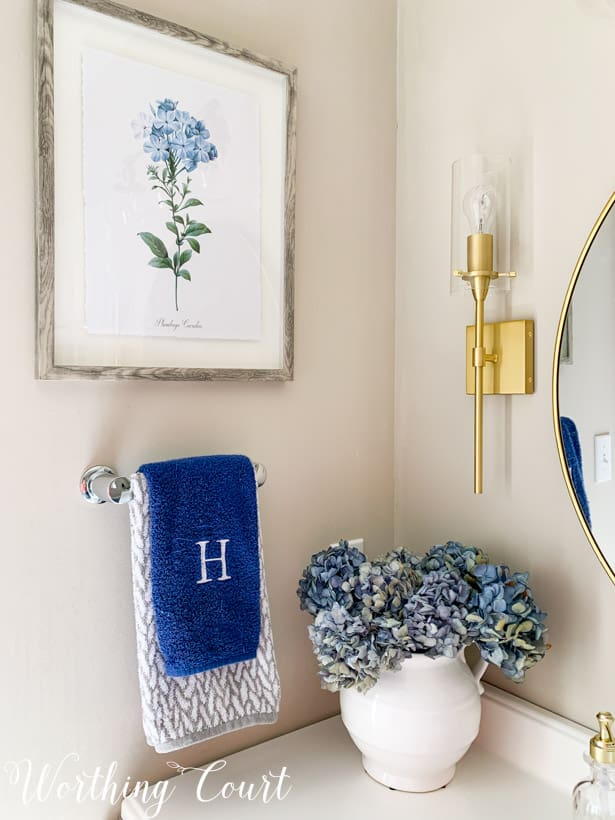 IT WON'T HINDER YOUR STYLE
Not only do beige walls go with every single color, it also plays nicely with every single decorating style! There's nothing about beige that will fight with any style of furnishings or accessories that you choose to use in your room.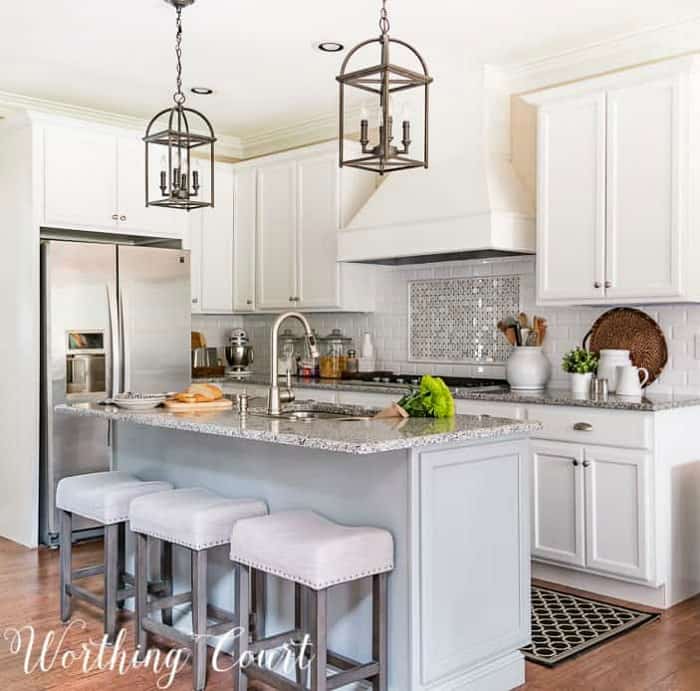 MY FAVORITE BEIGE WALL COLOR
My very favorite beige wall color is Sherwin Williams Accessible Beige. The entire interior of my home is painted with it! No matter which lighting situation I use it in, it doesn't have any pink, yellow or green undertones.
If you want the warmth of beige, but still want very light walls, simply tell your paint store to only mix the paint at a 50% (or higher or lower) intensity. Works like a charm!
HERE'S MORE HOW TO DECORATE POSTS THAT YOU MIGHT ENJOY:
HOW TO COORDINATE RUGS IN AN OPEN FLOOR PLAN OR ADJOINING ROOMS
HOW TO FIGURE OUT YOUR DESIGN STYLE
HOW TO ADD POPS OF COLOR TO A NEUTRAL SPACE (WITHOUT LOSING THE OVERALL NEUTRAL VIBE)
12 TIPS & SECRETS FOR HOW TO DECORATE SHELVES + A FREE CHECKLIST