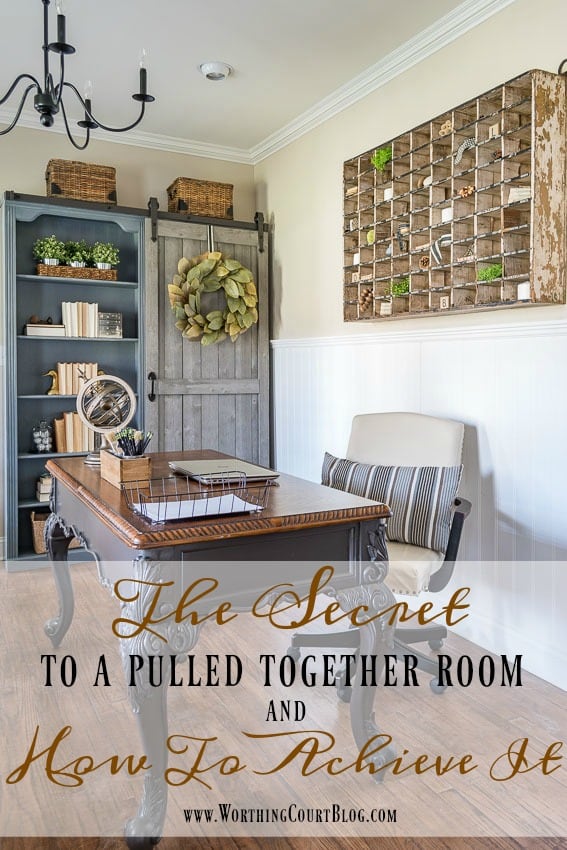 There are lots of things that go into decorating a space, but layering various elements in a room is one of the most important steps you can take to create a space that looks pulled together and polished. Here are five tips to get you started!
Idea #1: Layer Window Treatments
A simple pair of draperies on a window can be just fine. In fact, that's what the majority of the windows in my home are like. But, sometimes a window needs more. Adding another layer to your windows can turn a bland wall into so much more!
For example, this is the fireplace wall in my family room during the fall of 2015. Before we remodeled and decorated the family room, It was one looong wall of flat stuff – a fireplace flat against the wall, with a pair of flat French doors on either side. It was boring. And did I mention that it was flat? I needed to soften and frame out the wall, but instead of just hanging a drapery panel on each door, I added wood slat blinds and then hung the drapery panels over them. The added layer of blinds adds some much needed dimension to the wall!

MY LATEST VIDEOS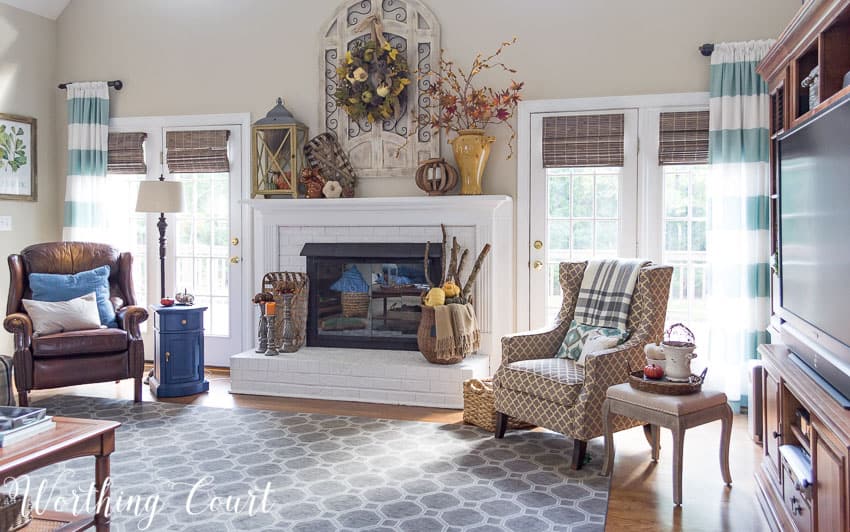 Idea #2: Add Something Large To The Back
If you examine most of my display areas, like my mantel, the open shelves in my breakfast area and the vintage shelf in my dining room, you'll notice that I always start with something large against the wall, then display smaller pieces in front of it. Having a larger piece in the back, will add importance to the items on display and help them to pop.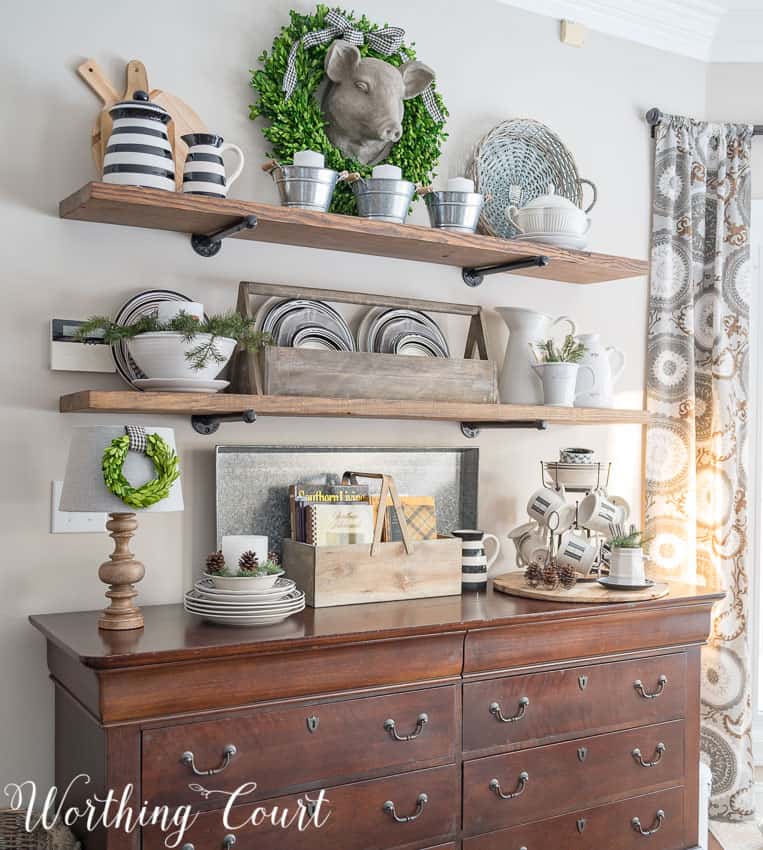 Idea #3: Hang Something On The Front
Another trick of mine for adding layers, is to add something to the front. Take a look at the small grapevine wreaths on the vintage printer's trays in my office, the wreath on the sliding barn door on the office bookcases and yet another grapevine wreath hanging on the front of the antique shutter on the gallery wall in my family room.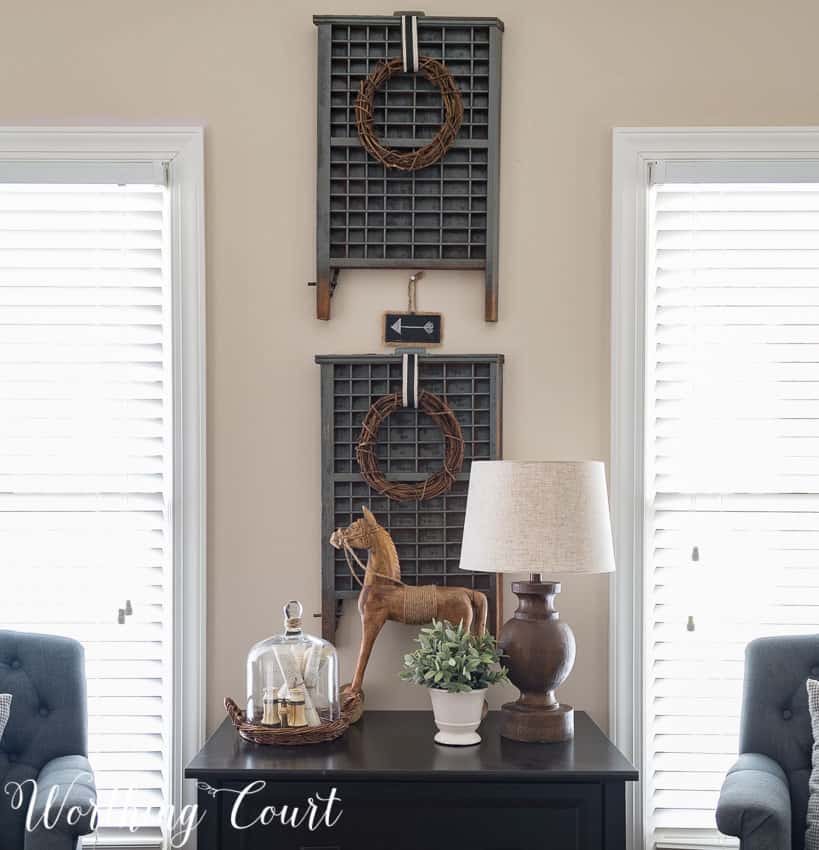 Idea #4: Put A Tray Under It
Layering isn't just for walls. It's for horizontal spaces too. Displaying any group of accessories on a tray is another way to add importance to your accessories. Plus, it says, "look at me"!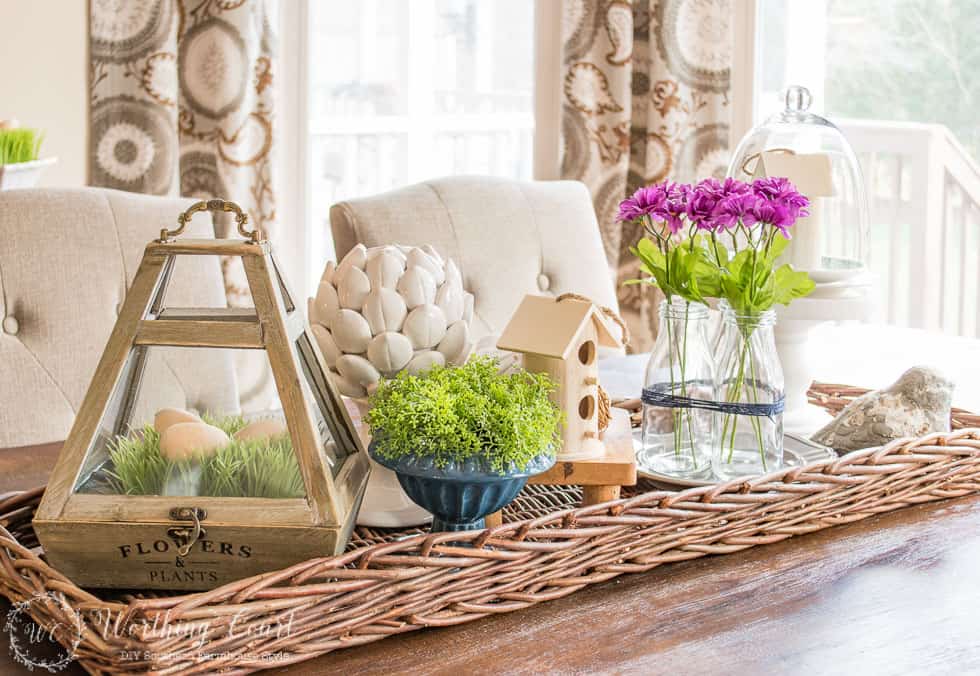 Idea #5: Layer With Textiles And Pattern
Pillows, blankets and throws make layering with textiles so easy! On a chair or a sofa, casually drape a throw across the back and stack pillows in the front.
And don't be afraid of mixing patterns! The trick is to make sure that the colors and sizes of the patterns compliment one another. Here's the key: 1) include one pattern that is larger and will be become the dominant one in the group, 2) choose a second pattern that's half the scale of the first pattern, 3) mix geometric or plaid patterns with floral ones, 4) for a fourth layer, add a solid or something with a tiny pattern and 5) groupings of odd numbers always look best.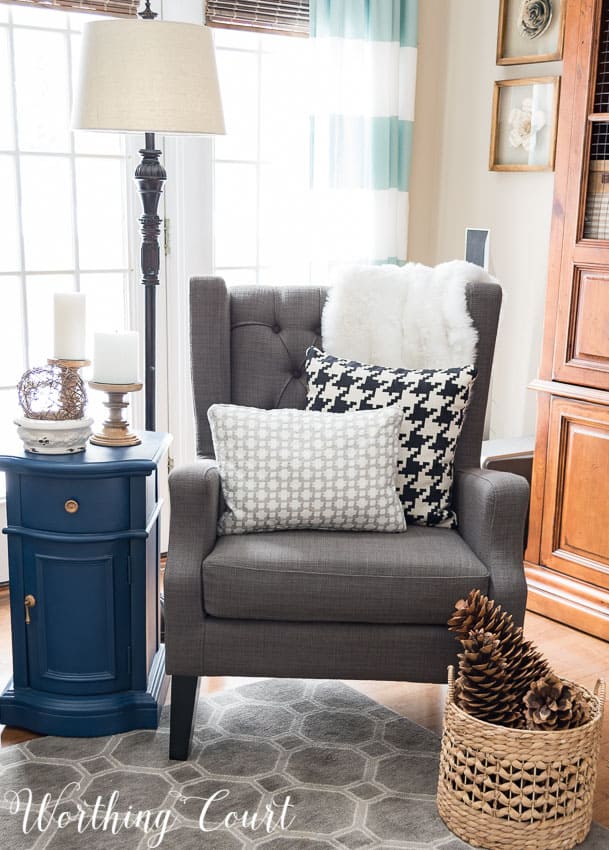 Please, please, please don't be afraid! Take a little time to experiment and to try different combinations and you'll become a master of this important aspect of decorating before you know it. And above all – have fun!
DON'T FORGET TO LEAVE A COMMENT TO AUTOMATICALLY BE ENTERED TO WIN A $100 GIFT CARD TO MAGNOLIA MARKET!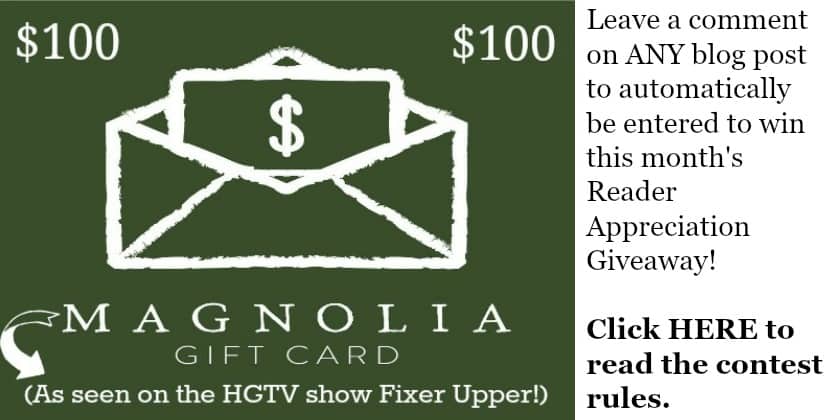 Sharing at THESE great parties.