Budget Friendly Meals Roundup Week 1
I have something that I'm so excited about to share with you today! Welcome to week #1 of Budget Friendly Meals, a monthly roundup of yummy meals!
Do you run out of ideas for what to cook day in and day out? I know I sure do. I can't tell you how many times I've stood with a blank stare on my face in front of my pantry, trying to figure out what to fix for dinner.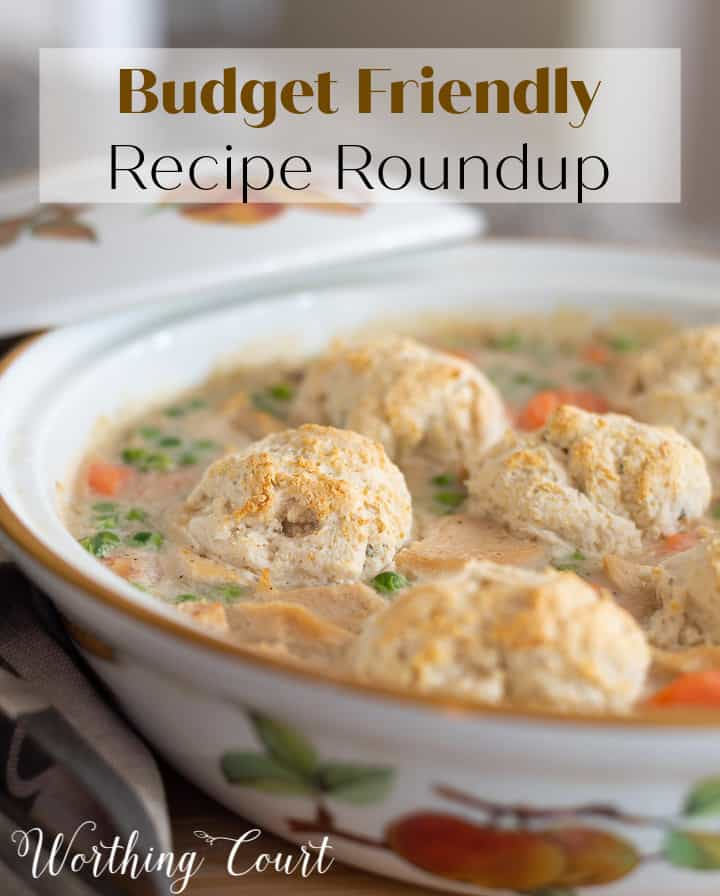 My friend Marty from A Stroll Thru Life came up with the brilliant idea that there are probably many of us who could use a little help in the "what in the world are we having to eat" category.
This is where YOU benefit, my friend! A group of my blogging friends and I have banded together to help you out in that department, so the last Thursday of each month, we'll be sharing some of our favorite recipes with you. Most will be main dish meals, but I'm sure we'll occasionally sneak in a little something extra.  😀
To access a recipe, simply click on the blog name above the image. My mouth is watering just looking at some of these meals.
Bon appétit!
Citrine Living                                                        11 Magnolia Lane
  Decor To Adore                                                          Pink Peppermint Design
 Worthing Court                                                                    Grace In My Space