Rustic And Elegant Christmas Foyer
I have put together a beautiful rustic and elegant Christmas foyer which greets guests in a festive way!
Welcome to my rustic and elegant Christmas foyer.  Come on in!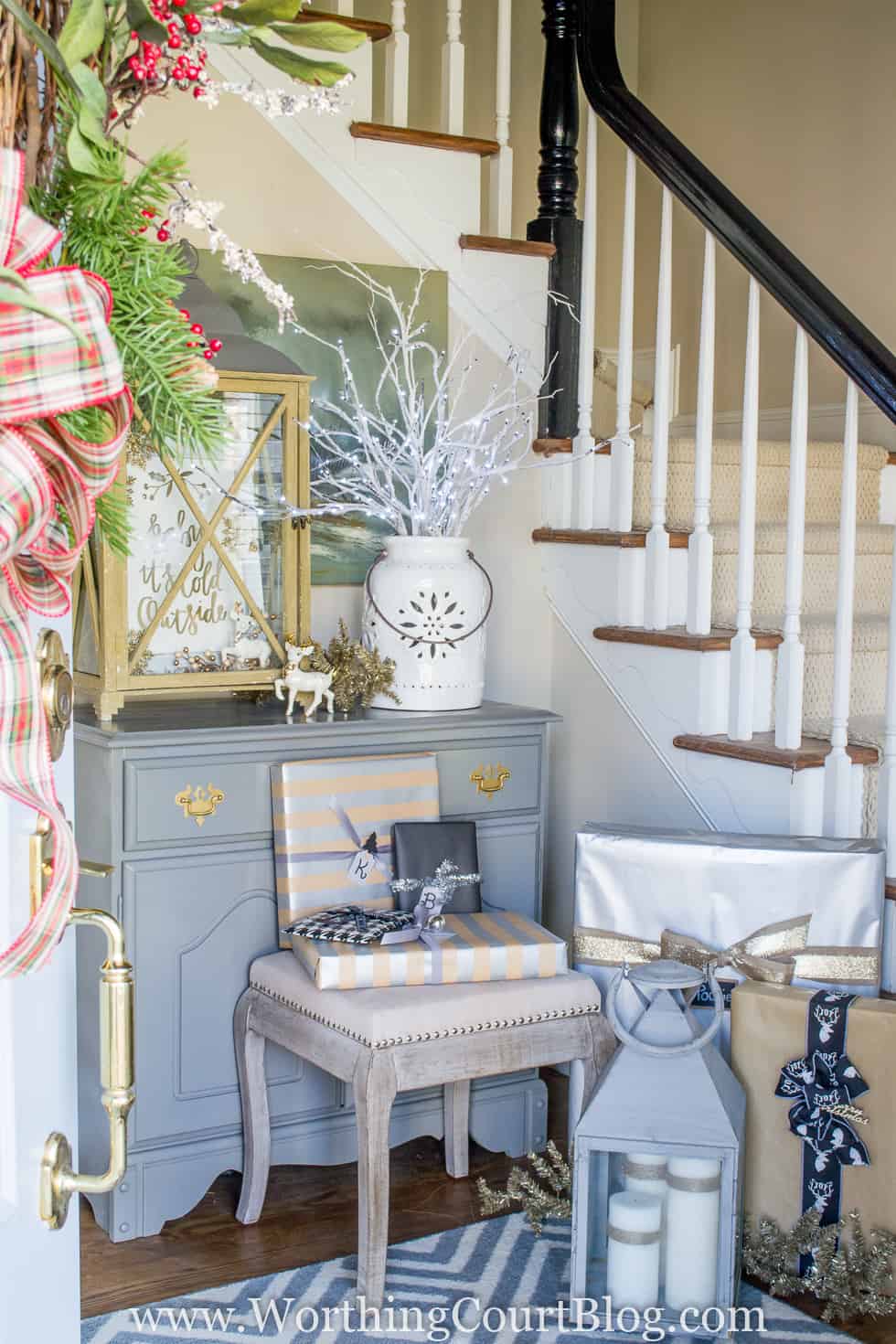 Pin
My foyer isn't very big and that makes it impossible to photograph the whole thing in one shot.  So, I'll start on this little wall behind the front door.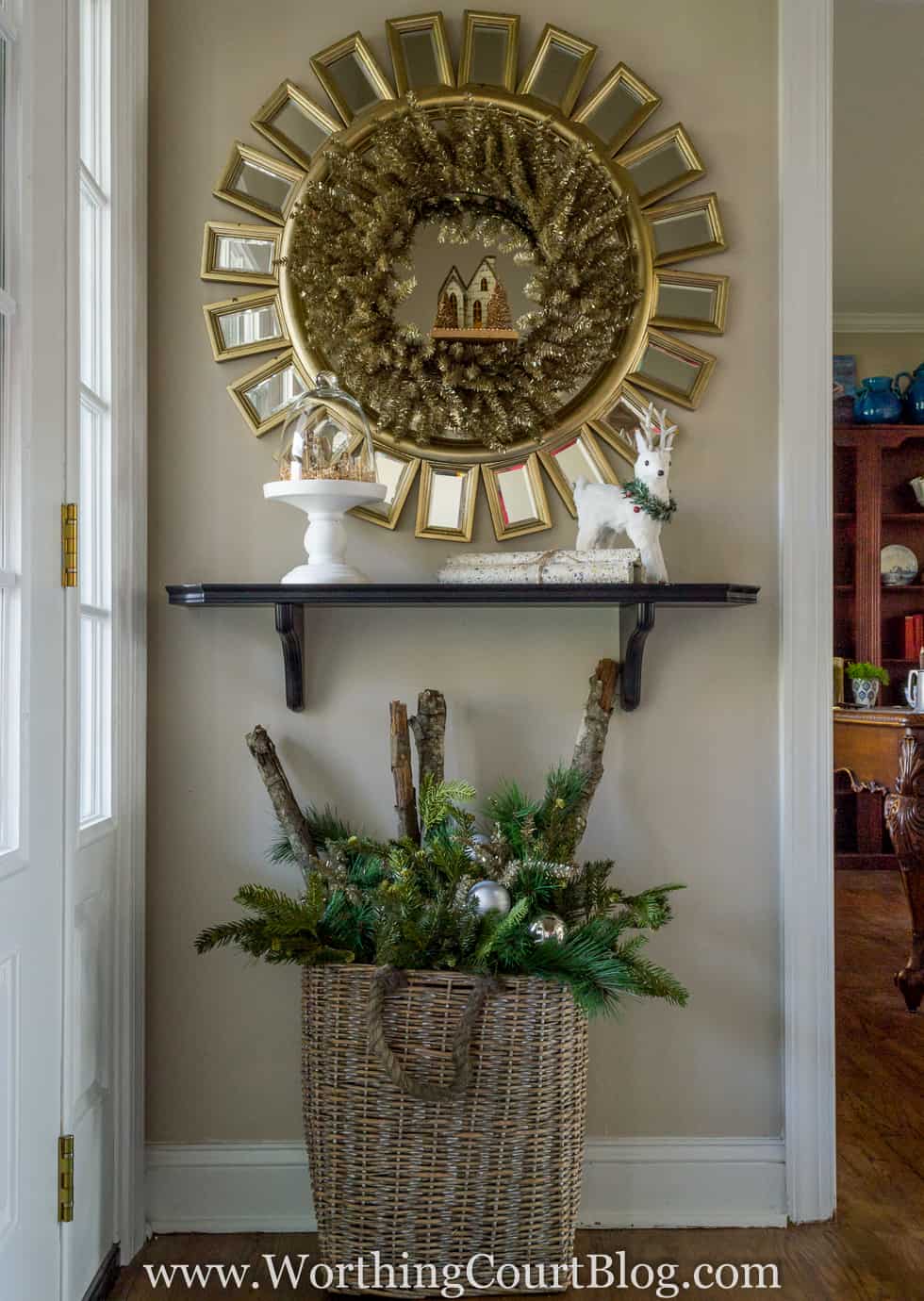 Pin
A burnished gold'ish wreath, that I picked up on clearance after Christmas last year, fits perfectly on the foyer mirror.  I was going to place the glitter house on the shelf below it, but I just love it sitting in the holiday wreath.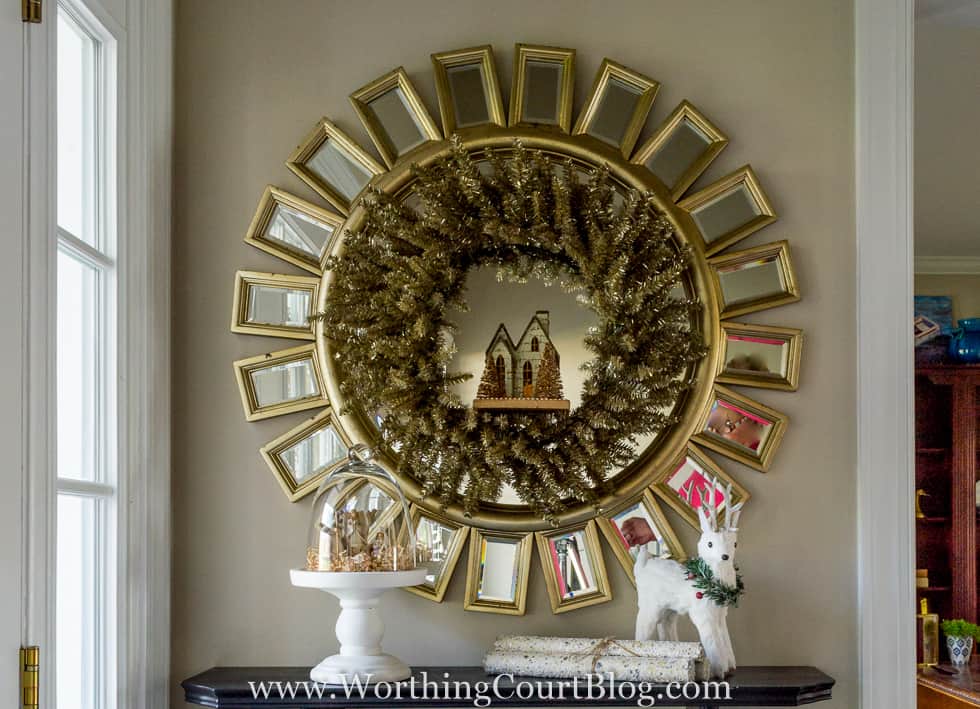 Pin
A tiny Christmas nativity set is very simply displayed under a glass cloche.  Pretend you can't see the dust particles, m'kay pumpkin?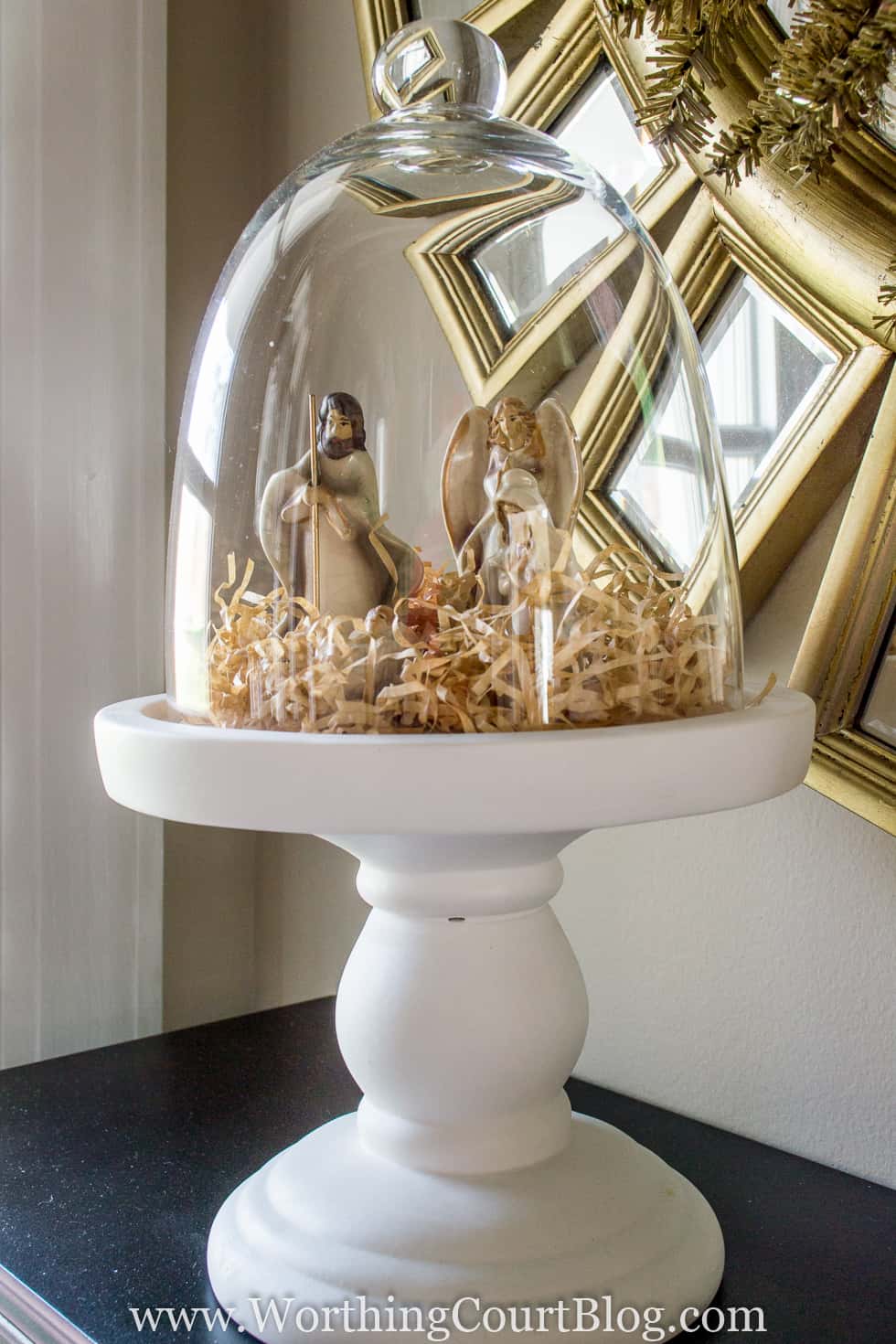 Pin
The basket below the shelf is filled with branches from the woods around our house, different varieties of faux greenery, burnished gold'ish branches and a few silver Christmas tree ornaments.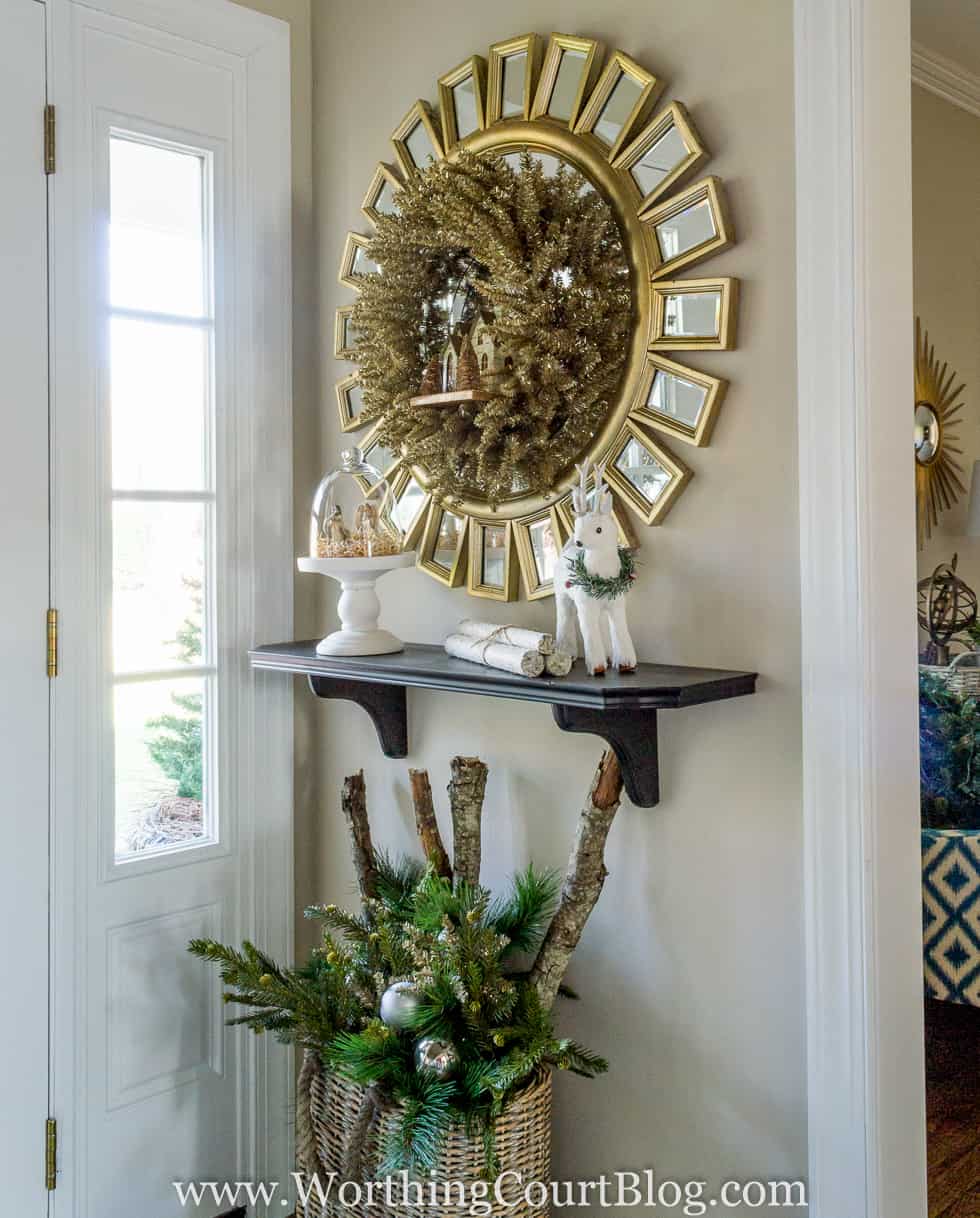 Pin
On the other side of the decorated foyer, I loaded up the corner beside the staircase with a pretty packages wrapped in the neutrals, grays, black and silver that I'm loving so much this year.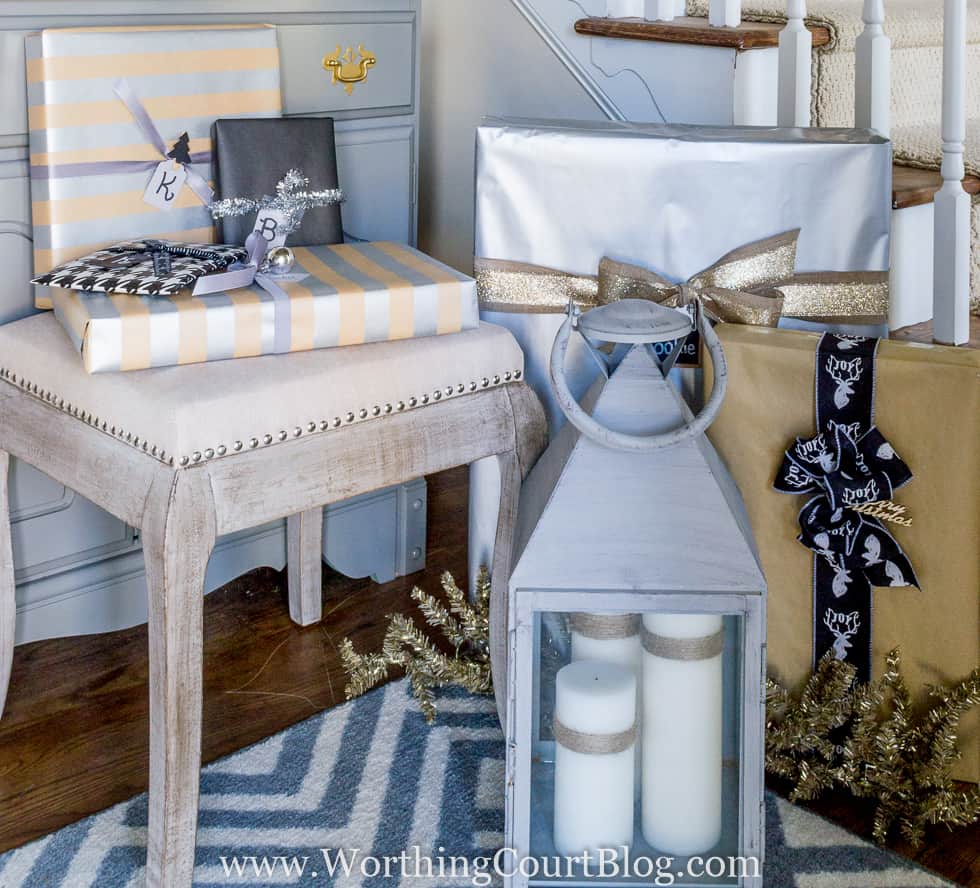 Pin
There is so much going on on the floor in front of the chest, that I kept the holiday decorations on top it pretty simple.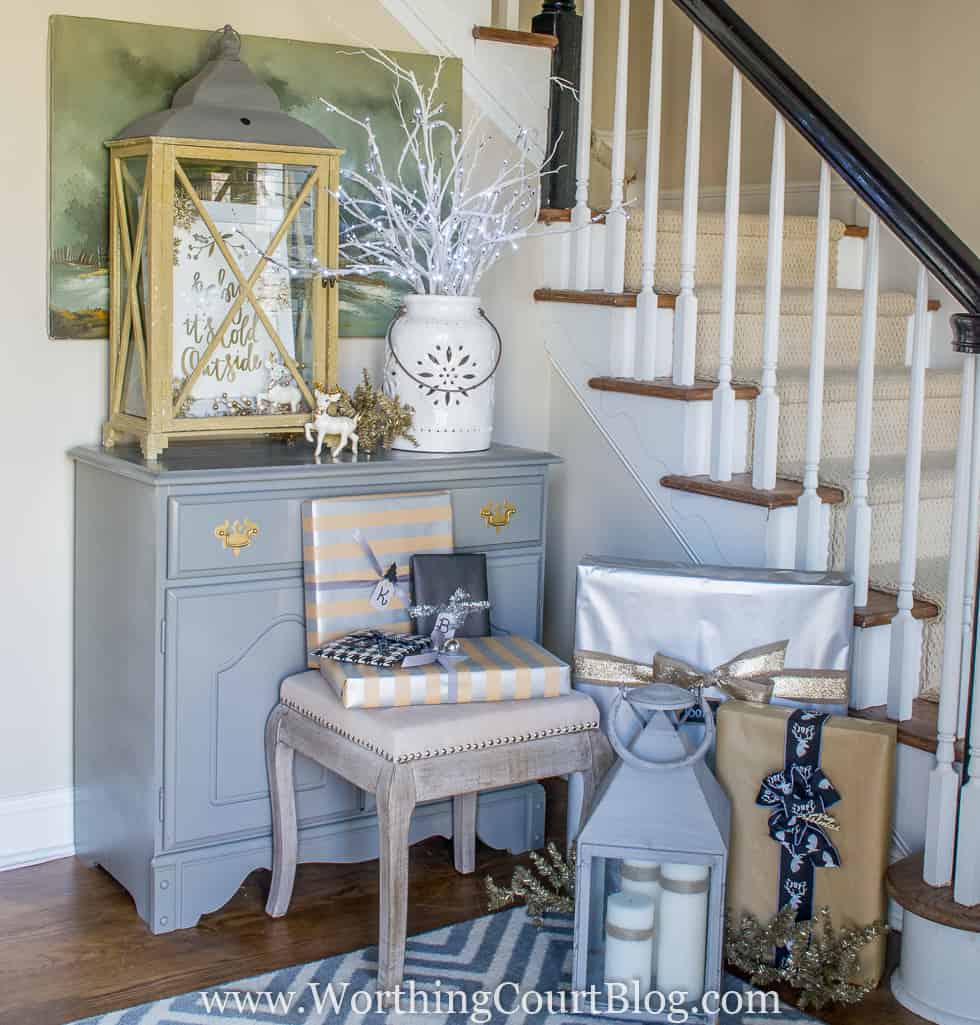 Pin
All of the Christmas decorations in my foyer were inspired by this beautiful Mistletoe Baby, framed 11 x 14 gold foil print, that was provided to me by Minted.  I was able to choose the type of frame that I wanted and thought this Distressed Cottage White frame would fit in perfectly with my mix of rustic and elegant.  That's one of the great things about the Minted website – if you are ordering framed art, you can preview it with different frames to see which one you like.
This post contains affiliate links for products that I use and love.  If you click and make a purchase, I will earn a small commission at no additional cost to you.  Read my full disclosure policy HERE.
Pin
As soon as I received the beautiful print, I knew exactly what I would do with it.  I thought that it would look great tucked inside of my large rustic lantern.  I embellished it by sticking some glittery snowflakes to the rustic wood frame.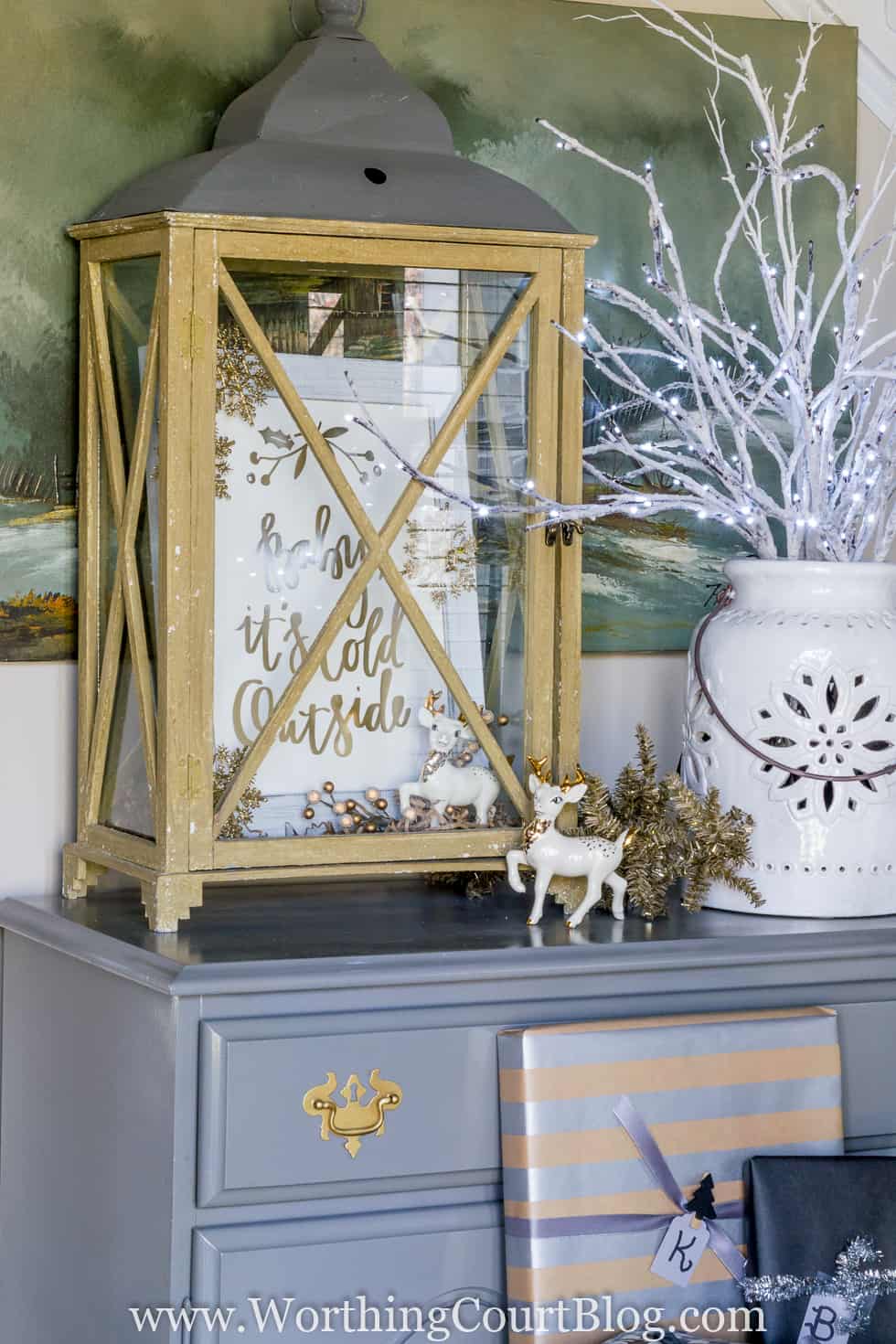 Pin
Let me show it to you with the lantern door open so that you can see it better.  Drat that glare!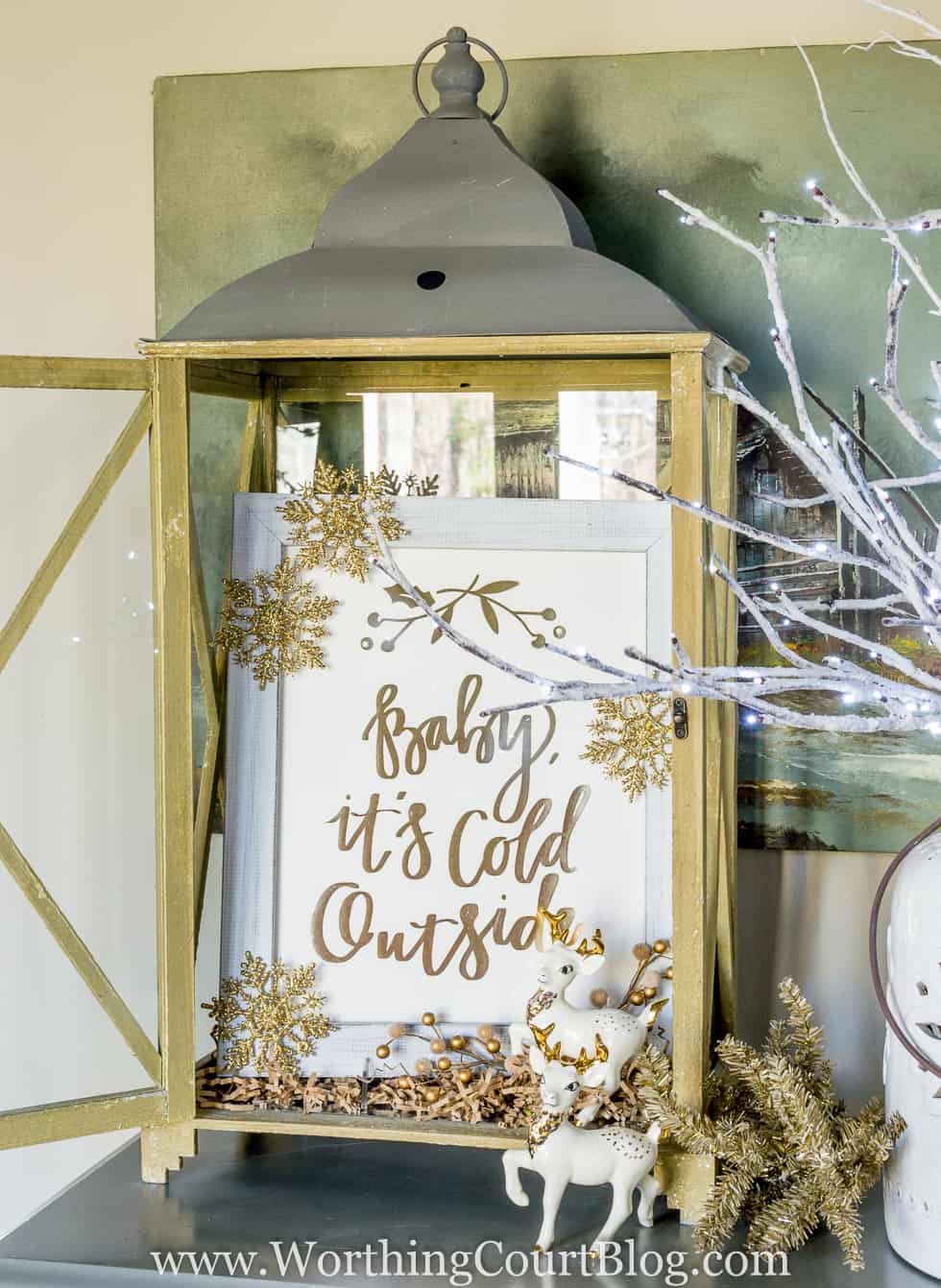 Pin
Those little deer have great sentimental value to me.  My mom made them waaaay back in 1959, when ceramics were a huge hobby for a lot of people.  These two are all that are left of the entire set of Santa's reindeer and sleigh that she made.  Do you have any sentimental Christmas treasures that you pack away ever-so-carefully each year?
My foyer looks quite a bit different, now that we replaced the dark mahogany door with one filled with glass panes.  So much more light pours into the foyer during the day now.  This will give you a bit of an idea of the layout and what the new door and sidelights look like.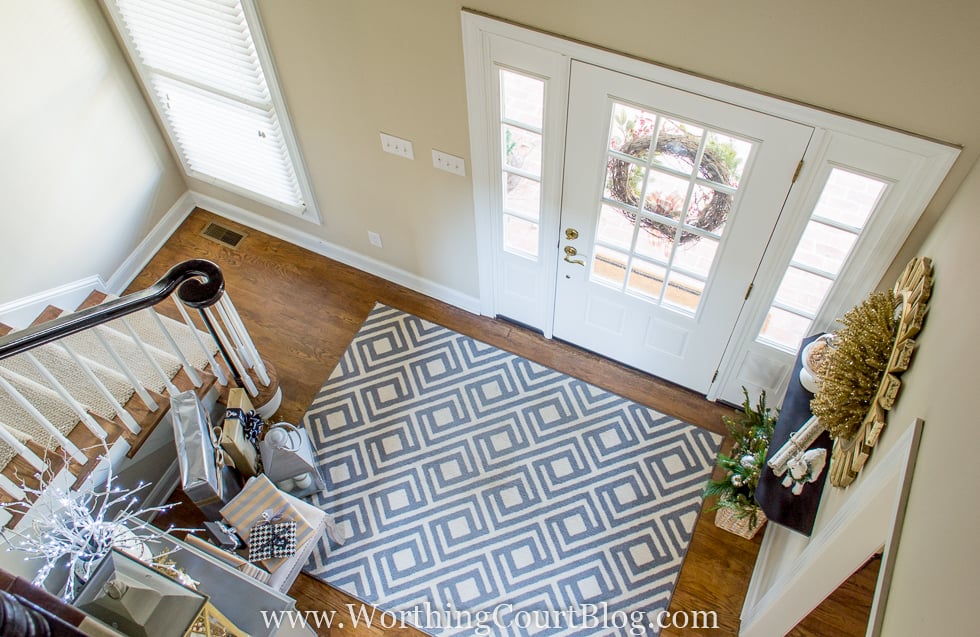 Pin
Do you know about Minted?  I could spend hours on their website drooling over the myriad of pieces that they have to choose from.  The website if filled with work that is sourced through on-going competitions.  Follow them on Facebook and Twitter.
Pin it for later!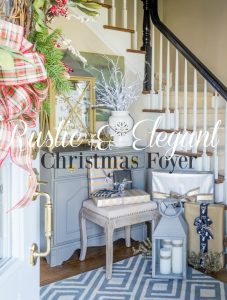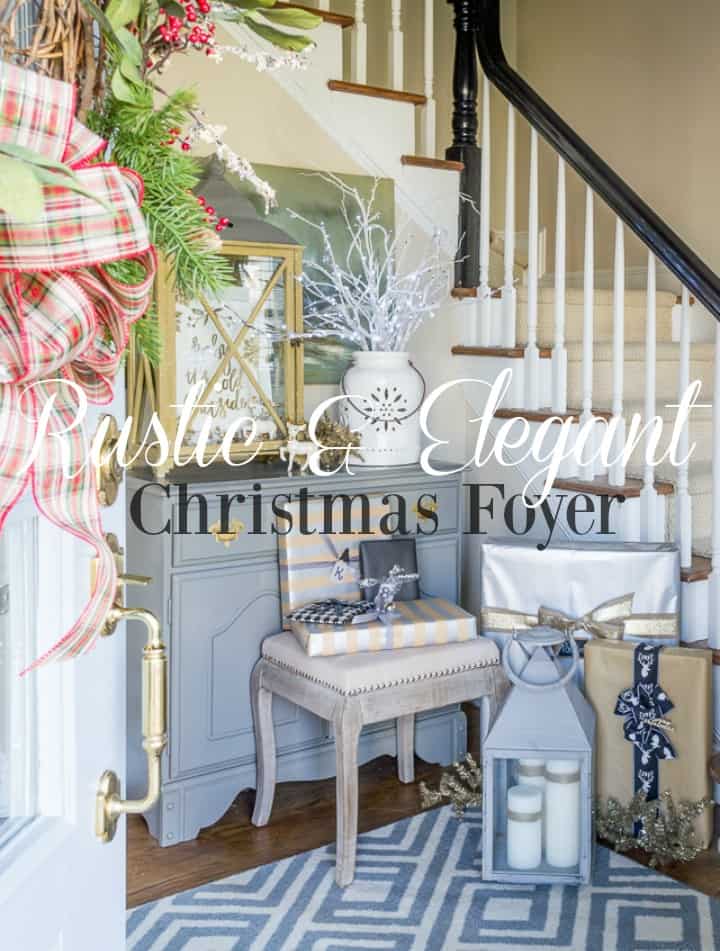 Pin
Sharing at THESE great parties.