Now That It's Over – Christmas Storage And Organizing Tips, Solutions And Hacks
Christmas storage and organization tips and ideas for trees, garlands, wreaths and decor.
Now that Christmas is over, it's time to get organized! Today, I'm sharing my best tips and products for organizing and storing all those lovely decorations.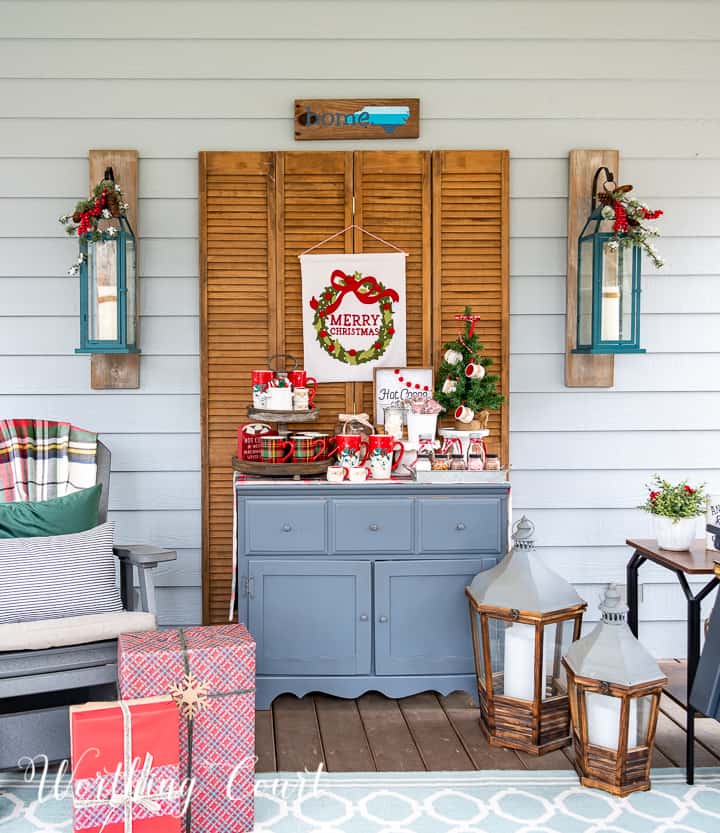 After all that work of getting your home decked out for Christmas, I know you probably just want to be done with it. That certainly describes me to a T! I wish that I could just wiggle my nose and those little Christmas elves would magically appear to undo everything that I did.
Scroll on down to the bottom of the post if you'd like to skip my tips and ideas and go straight to the Christmas storage solutions.
It's tempting (because I've done it SO many times!), to just throw all those decorations into any old box, bag or bin and just throw them willy-nilly into a closet, attic, basement or shed.  But – I've learned that if I put a little extra time and effort into organizing my Christmas decor before I put it away, it saves me a HUGE amount of time and headache next year.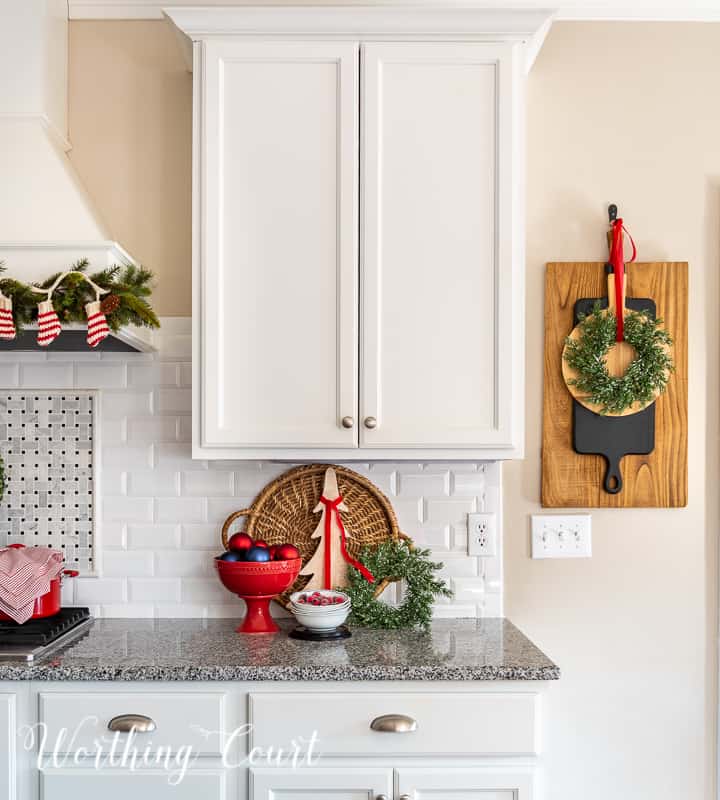 So save yourself hassle and stress by learning from me – these are my time tested, tried and true best tips for efficiently organizing and storing all of your holiday decor items.
BEFORE YOU BEGIN TEARING IT ALL DOWN
If you haven't already, take pictures of all of your decorations from this year.
CHRISTMAS TREE STORAGE
I have more Christmas trees than I care to admit and finding space for all of those bulky things can be tough.
Of all the different ways that I've stored them over the years, using storage bags specifically made for trees has been the absolute best. Plus, you'll see below that I use them for storing so much more than trees!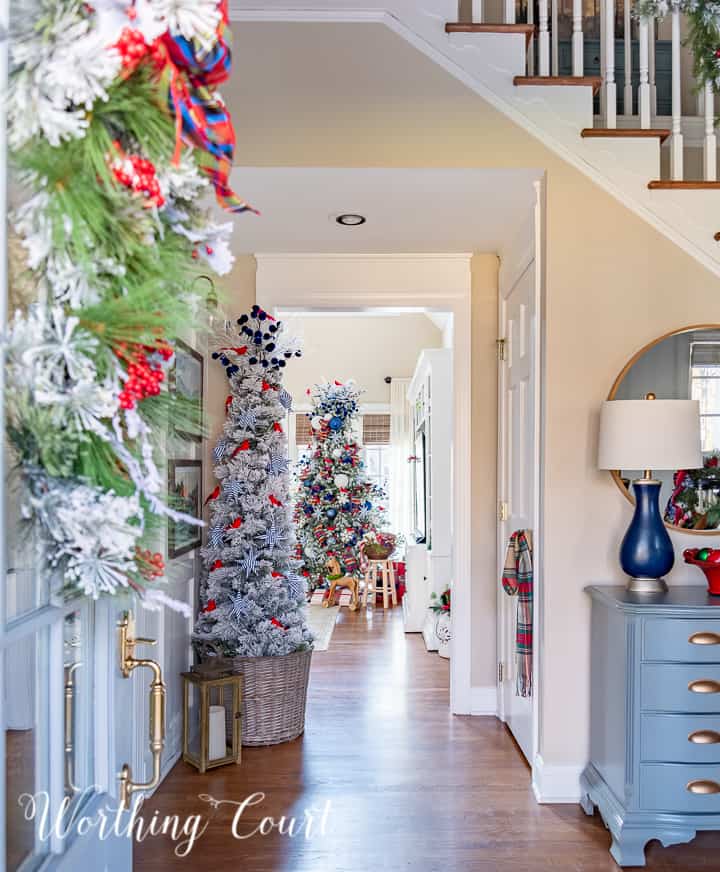 Tree storage bags come in a variety of styles – from upright tree storage, to rolling tree bags, to from the bottom up, to just basic with a zipper and handle. If you choose to use an upright bag, you may even be able to leave the decorations on your tree.
If you aren't sure which type is best for you, check out THIS LIST.
Other ways to store Christmas trees:
CHRISTMAS GARLAND STORAGE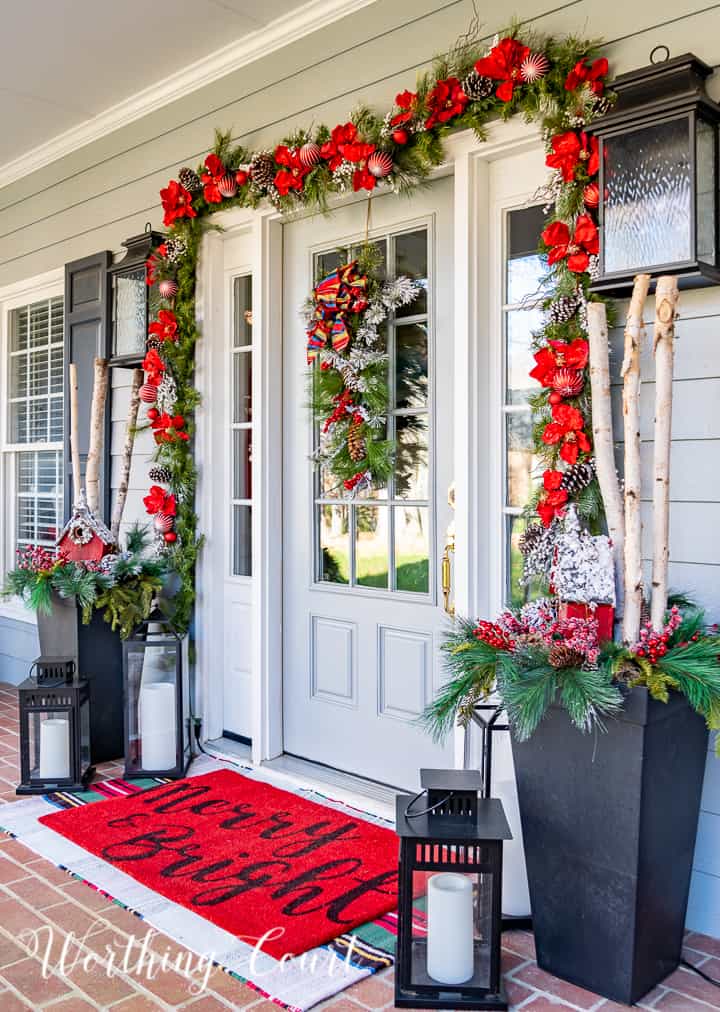 There are two ways that I store Christmas garland. One is to hang them on a nail that I've hammered into one of the rafters in our attic.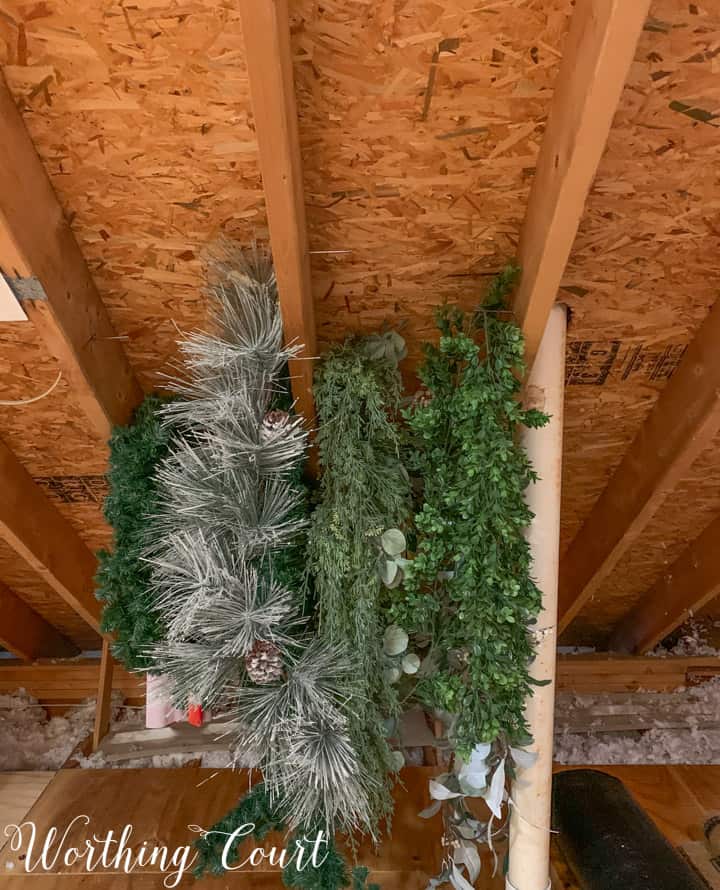 The other is to put them into Christmas tree storage bags. These bags hold a ton and come in handy for storing more than just trees!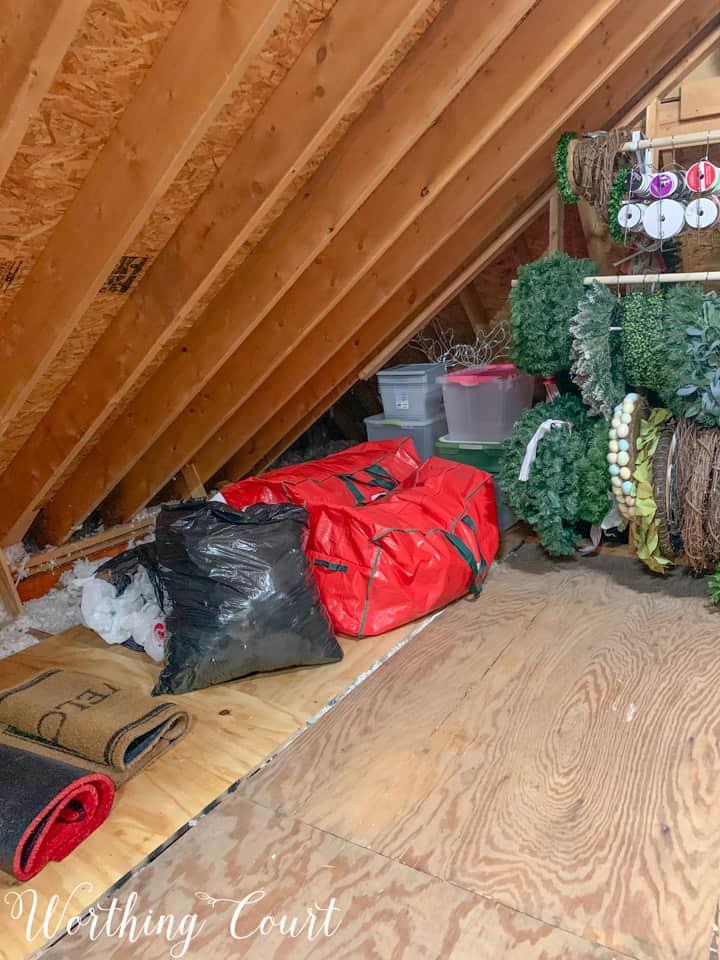 Other ways you can store garland:
CHRISTMAS WREATH STORAGE
Wreaths are another thing that I've tried so many storage methods for over the years! I tried stacking them in boxes, bags and bins, hanging them on a wall in the attic, placing them in garbage bags, but all of those methods had various drawbacks.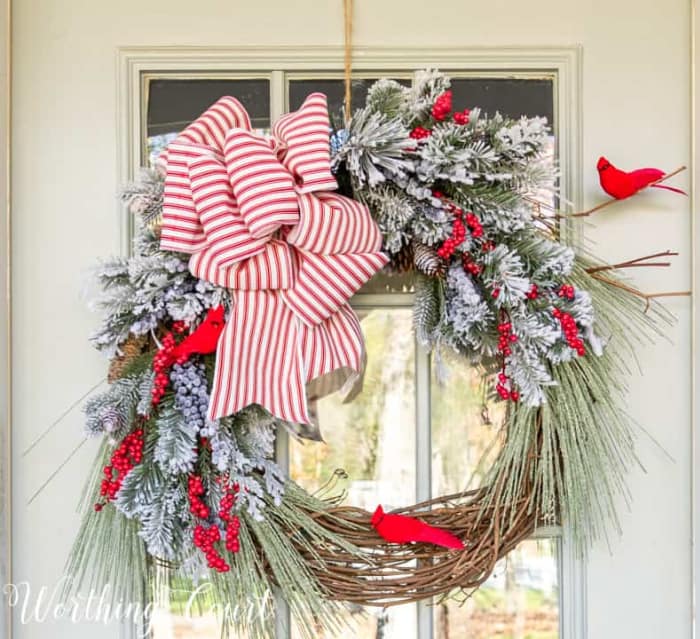 It wasn't until we did some organization work in our attic, that I finally hit upon the perfect solution.
If you have the space, hanging wreaths from a dowel rod makes them super easy to store and access whenever you want to change them out for a season. If you don't have an attic, a closet would work well too.
If you're concerned about dust, cover each wreath with a clear plastic bag before hanging.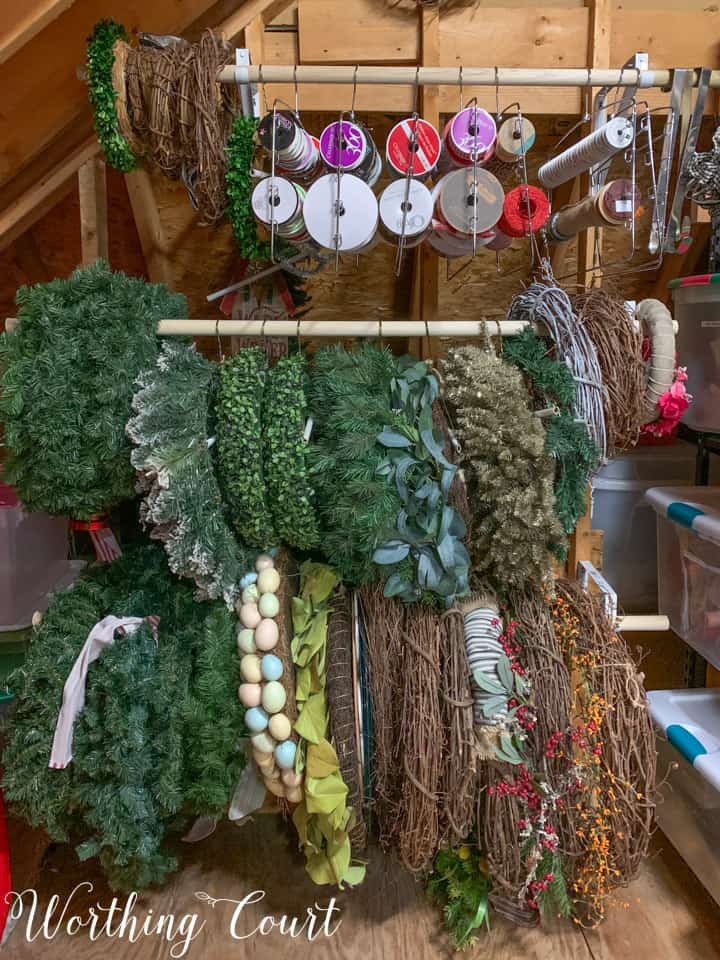 CHRISTMAS ORNAMENT STORAGE
Everyone has their own preferred way of organizing tree ornaments. Some do it by color, others do it by theme and still others do it by which tree they'll be used on.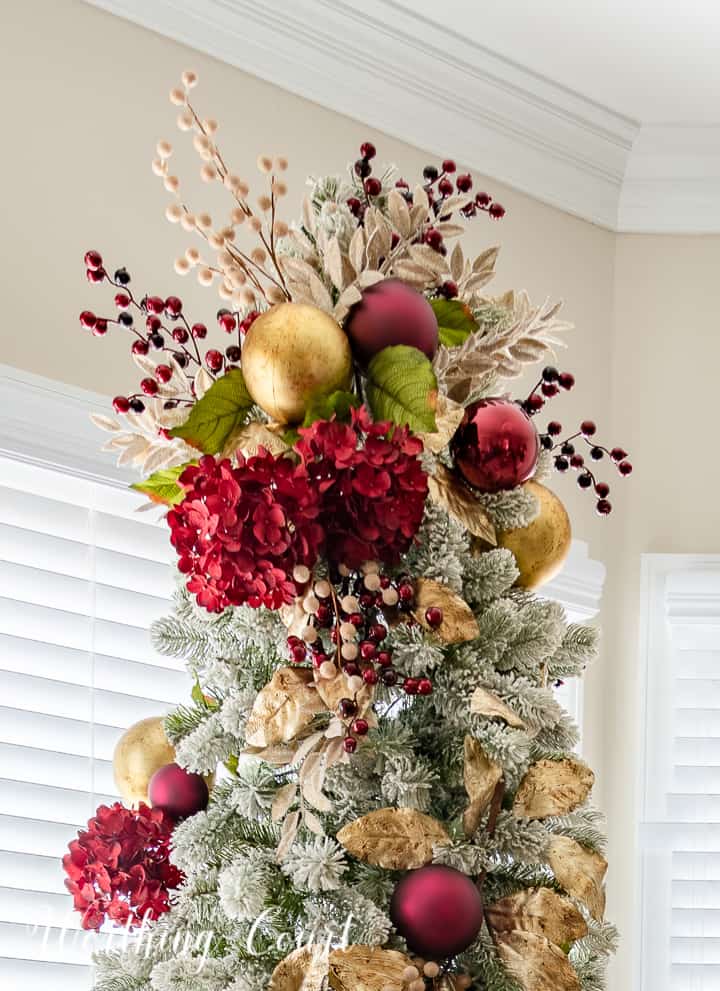 I've tried them all, but since I change the decor on my trees each year, I've discovered that storing my non-valuable ornaments in clear bins by color works best.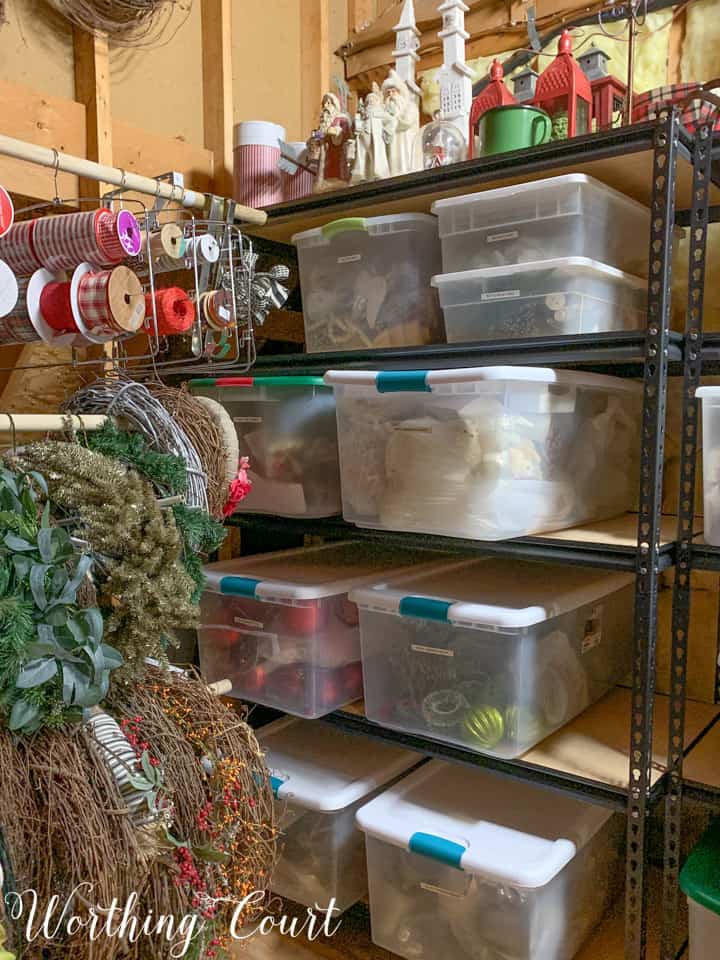 For breakable ornaments or for ornaments that have sentimental value, I prefer to store them in containers with separate compartments. THIS ONE is my absolute favorite. Yes, it's a little on the pricey side, but it is wonderful and can be rolled right to where you need it. Plus, it just happens to be on sale right now!
If that one isn't in your budget or doesn't fit your needs, you can find many, many more options HERE.
Other ways to store Christmas tree ornaments:
MISCELLANEOUS CHRISTMAS STORAGE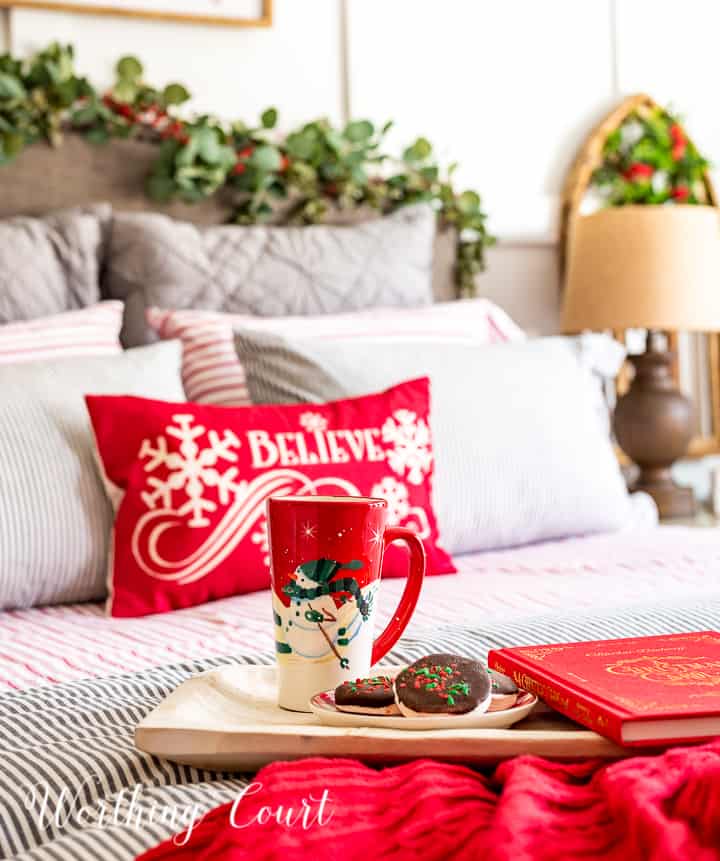 I used to cram all of my long stems, artificial bushes and picks into a bin, but I've found storing them in inexpensive tall trash cans or laundry hampers works so much better. That also allows me to sort them by season.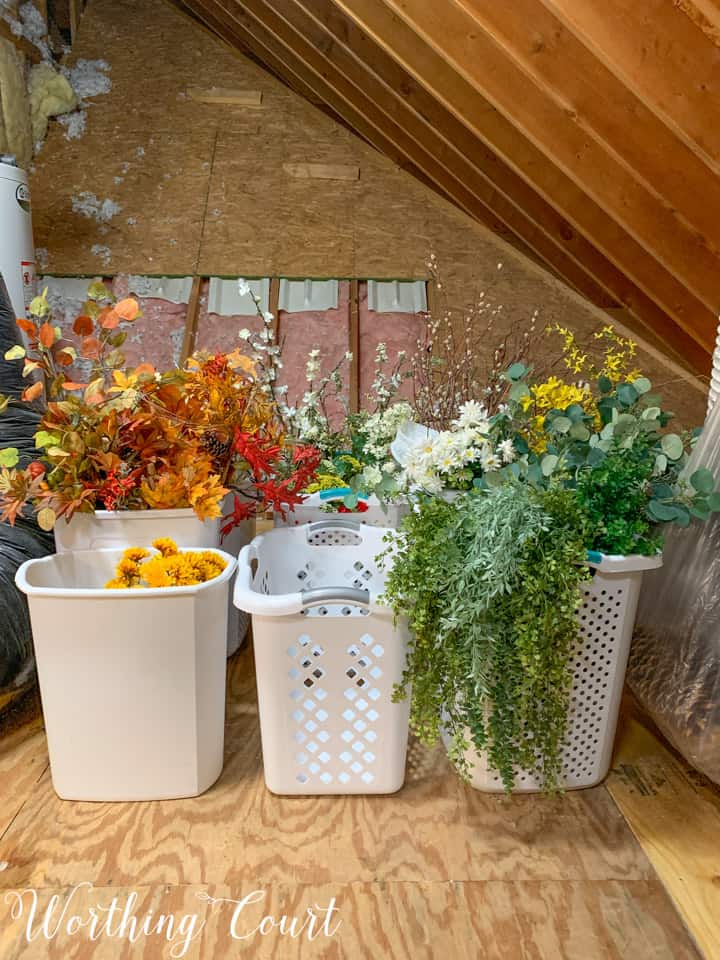 Simple zippered Christmas tree storage bags with a handle on each end work perfectly for storing all of my short picks and mini Christmas trees. They hold a ton and having a handle on the end makes it so easy for me to drag the bag where I need it.
Cut up pieces of ribbon store well when the pieces are stacked in a layer, rolled into a round shape and placed down inside of a small clear bin.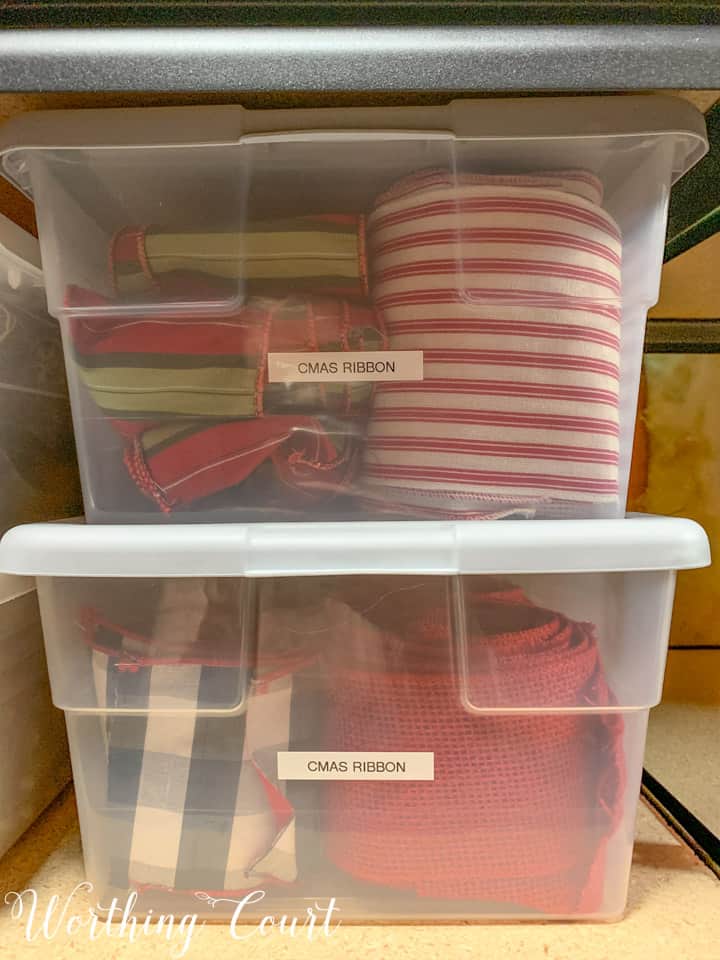 Christmas pillow covers and throws are easily stored hanging from skirt hangers.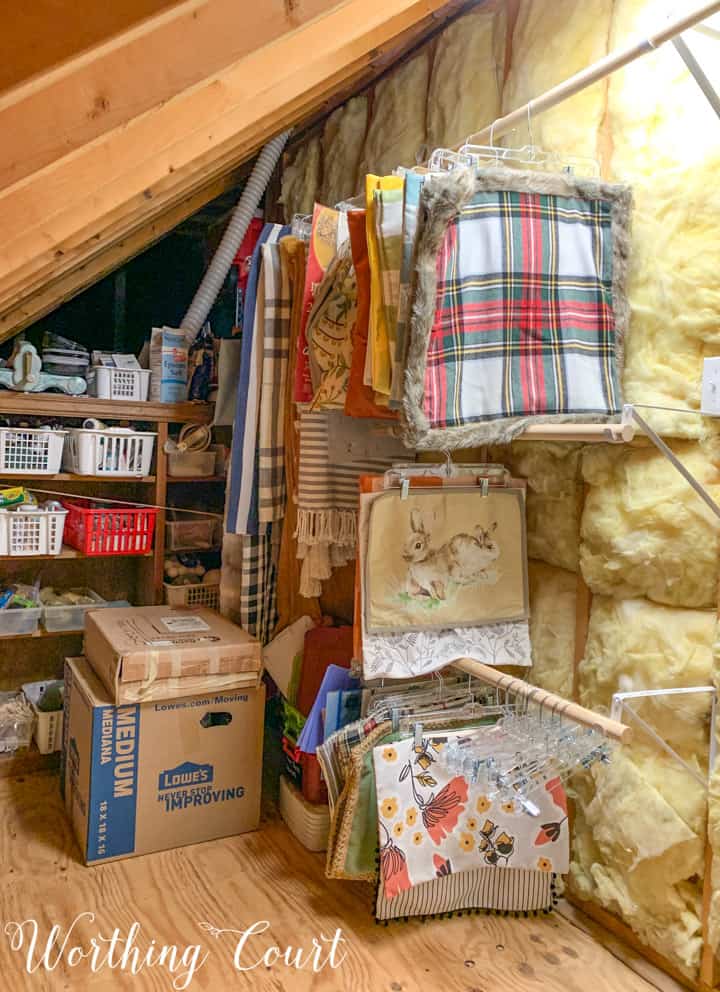 Hopefully, you found these tips helpful. No matter what you're trying to store this year, this shopping guide will come in handy and save you time searching for what you need.