How To Make A Rustic Luxe Christmas Lantern In 10 Minutes
Who wants to make decorating for Christmas a complicated affair? No one has time for that!  Let me show you how I put together a rustic-luxe Christmas lantern in 10 minutes.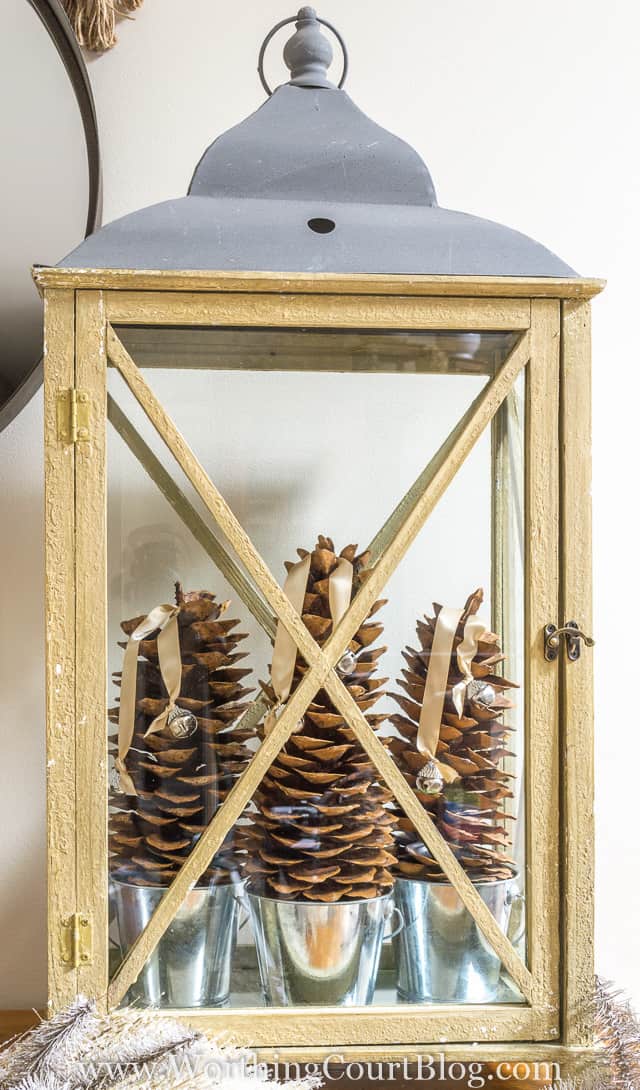 Pin
And part of that 10 minutes was spent gathering my supplies for the tutorial.  The only things that I needed were 3 ginormous pinecones, 3 small buckets (or clay pots), satin ribbon and jingle bells (or small round ornaments).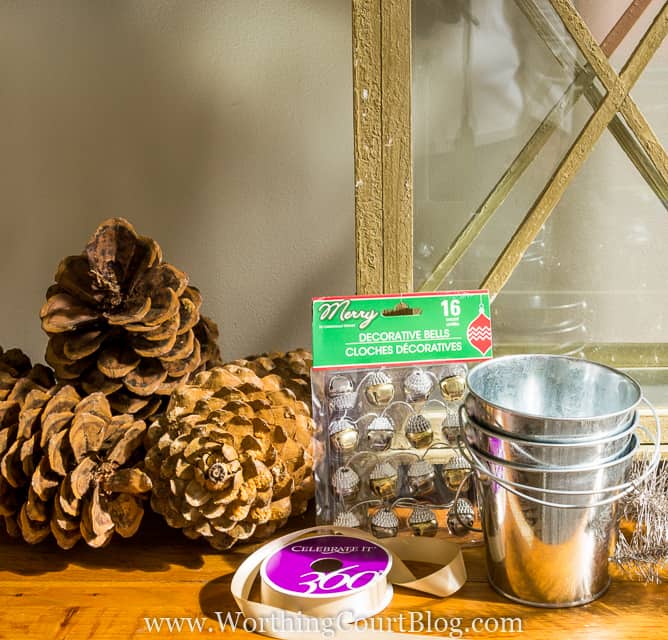 Pin
Step 1: Place a pinecone on top of a bucket so that it rests on the rim of it.  Tie a length of satin ribbon around the middle of the pinecone, up at the top.  You'll have to excuse my reflection in this photo.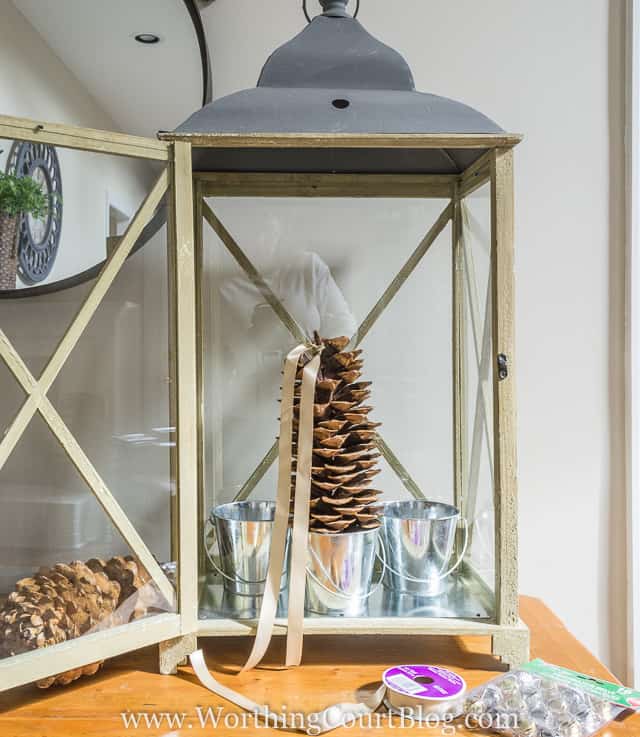 Pin
Step 2: My jingle bells were in a garland, so I had to cut them apart, keeping longer strings on the bells that I wanted to use.  Tie the strings together to form a loop so that you can run an end of ribbon through it.  You can skip this step if you're using individual bells or small ornaments.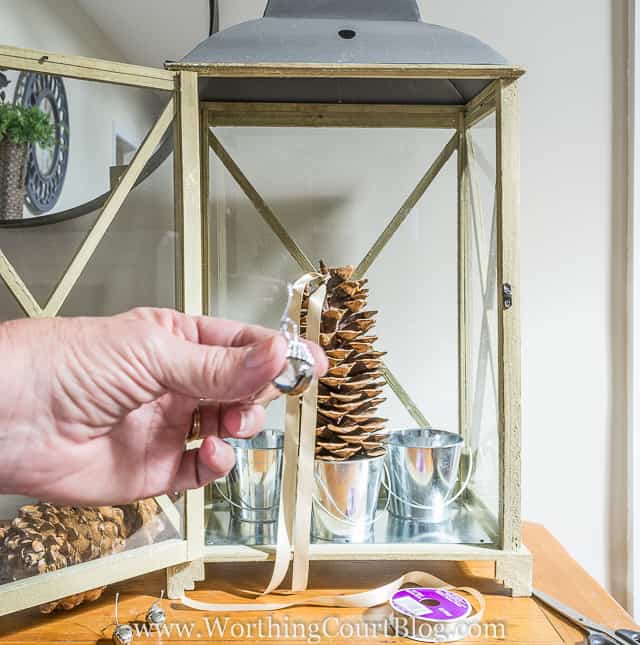 Pin
Step 3:  Tie a jingle bell or small ornament to each tail of the ribbon that is tied around the pinecone.  Cut the excess ribbon off.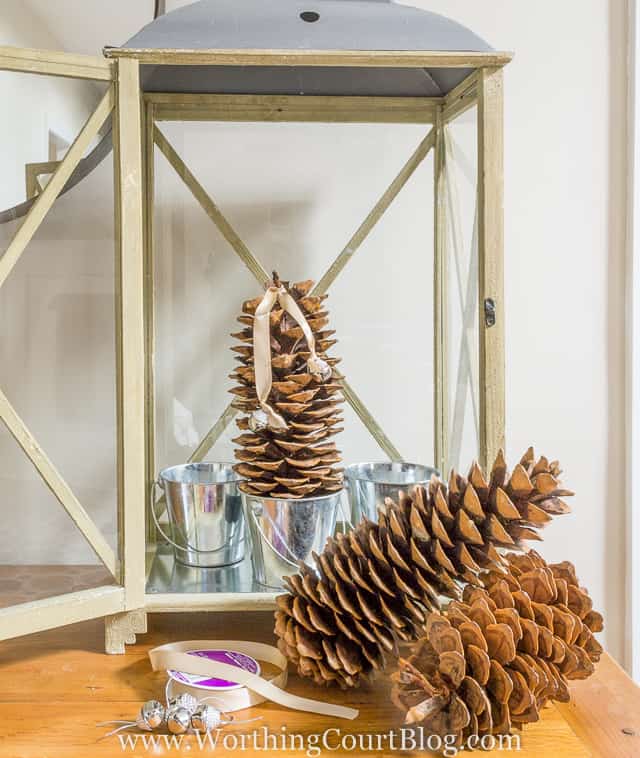 Pin
Step 4: Repeat the process with the other pinecones and arrange them in your lantern.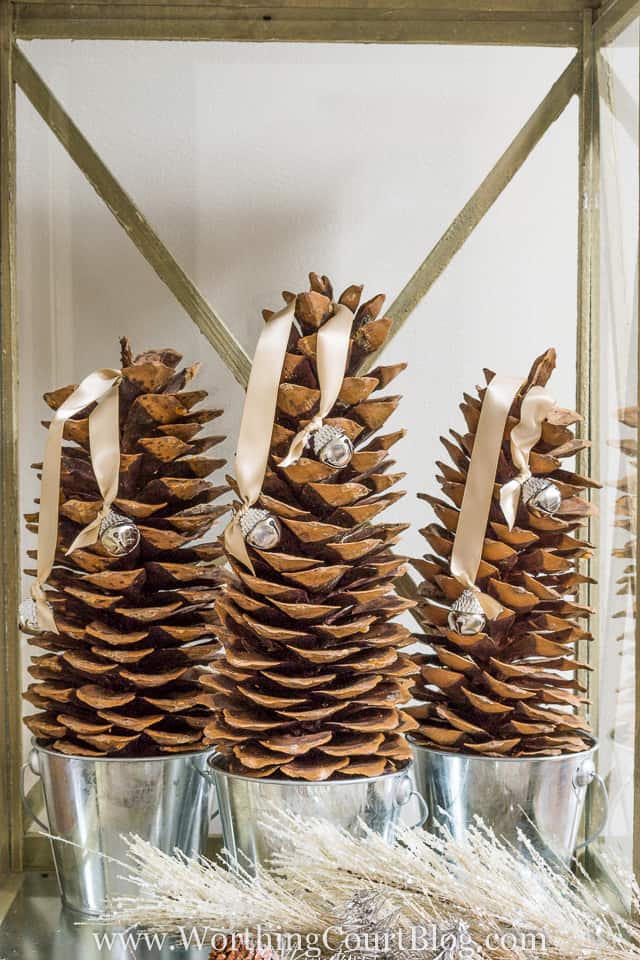 Pin
And you're done!  Now that couldn't be any faster or easier, could it?
Move the DIY luxe lantern around and use it anywhere in your home that you like.  Display it with the door open, surrounded by a few faux glitter branches…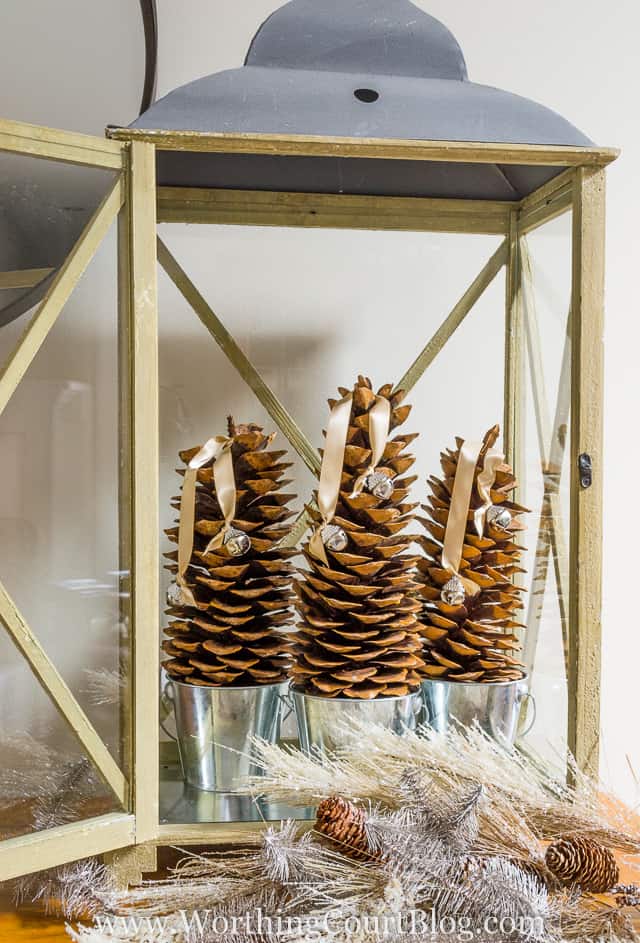 Pin
….or display the Christmas lantern with the door closed.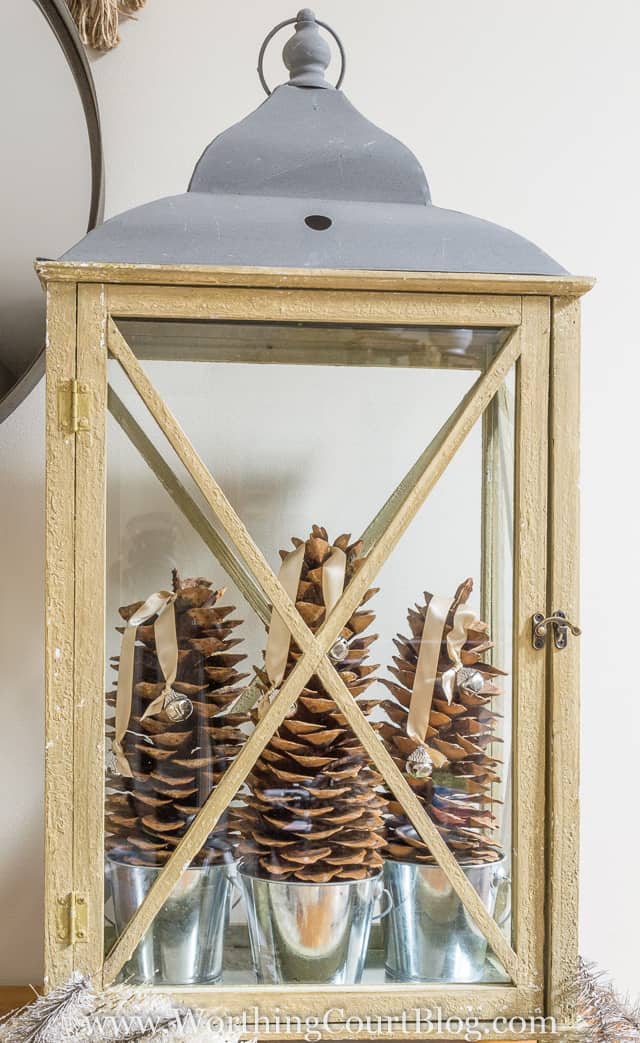 Pin
By the time that I had finished with my Christmas decorating, I had removed the pinecones from the lantern and used them on the open farmhouse shelves in my breakfast area.  With or without the lantern, I love them!
CHRISTMAS IN MY BREAKFAST AREA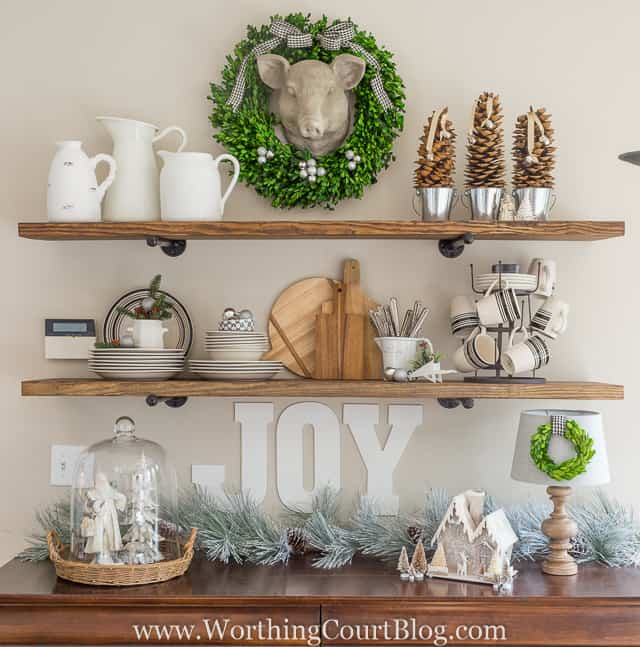 Pin
IF YOU LIKE QUICK AND EASY CHRISTMAS DECORATING, PIN IT FOR LATER!


Pin