New Shelves In My Kitchen All Decked Out For Christmas
Come see how I decorated my new kitchen shelves for Christmas! The farmhouse open shelves are perfect for rustic holiday decor!
I'm excited to be able to share my rustic Christmas decorations with you this year!  We had only been in our new-to-house for a couple of months when Christmas rolled around last year and we were in the midst of a total remodel, so I didn't have time to do much more than decorate a rustic Christmas tree and come up with simple and cute rustic gift wrap for our presents.
I'm doing my best to make up for it this year though.  I started holiday decorating in my breakfast area by replacing the gallery wall above my kitchen sideboard with rustic, farmhouse style open shelves and I am in love!
Pin
In case this your first time visiting, this is what the same area looked like when it was decorated it for fall.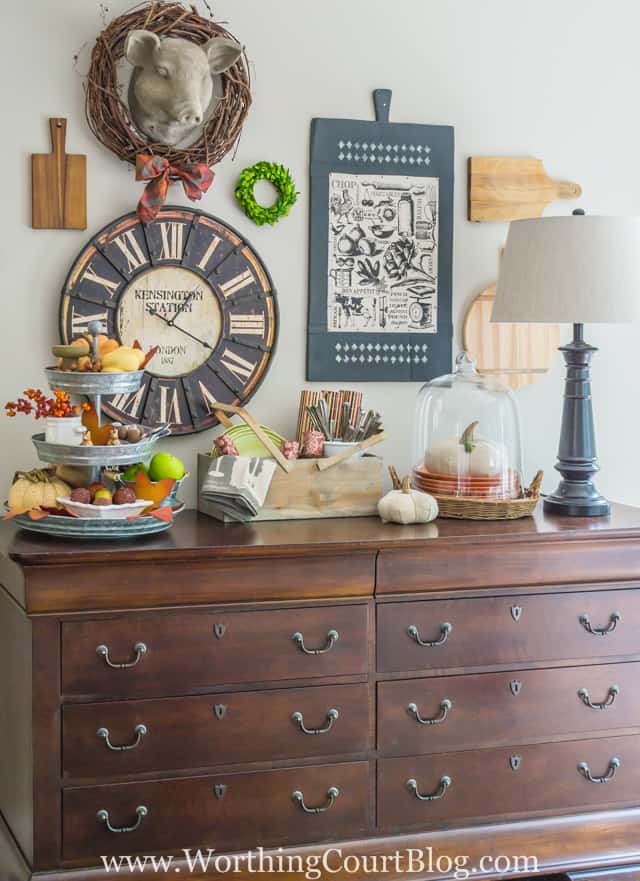 Pin
I loved the gallery wall, but once we started making some other changes in the breakfast area (that I'll show to you when they're complete), I realized that this wall needed something different.  The open shelves give the wall some much needed dimension and allow me to display some of my favorite farmhouse accessories.  Even though the gallery wall went away, I had to keep Mr. Wilbur, so he can keep a close watch over everything.  Ha!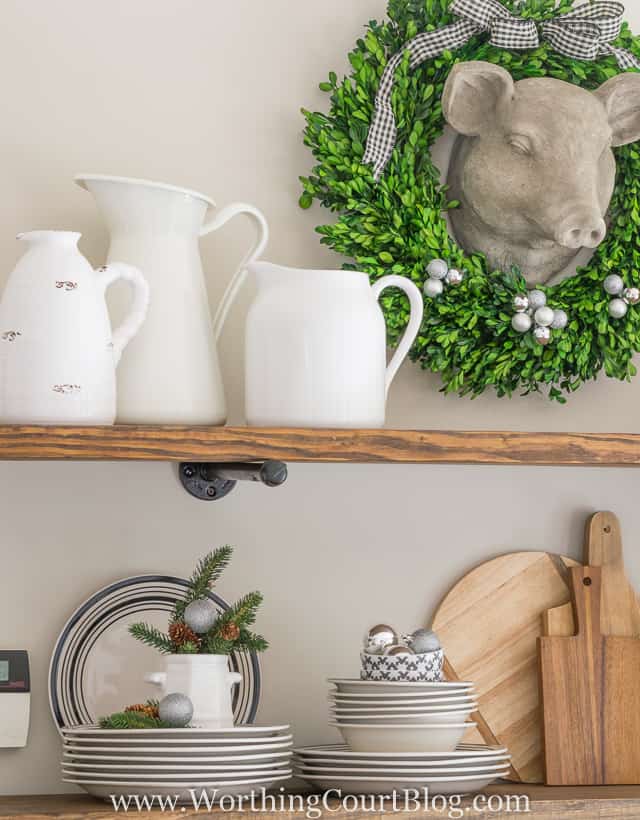 Pin
The stacked dishes and bowls with black rings along with the mugs on the mug tree all came from the Dollar Tree and were a such an affordable way to add some style to the shelves.  I've only recently started collecting wooden cutting boards and am on the lookout for a large rectangular one to go behind the circular shaped one.
Pin
And remember the 10 Minute Rustic Luxe Christmas Lantern tutorial that I shared with you a few days ago?  Well, I stole the pinecones out of it because I knew they'd be perfect on my rustic shelves for Christmas.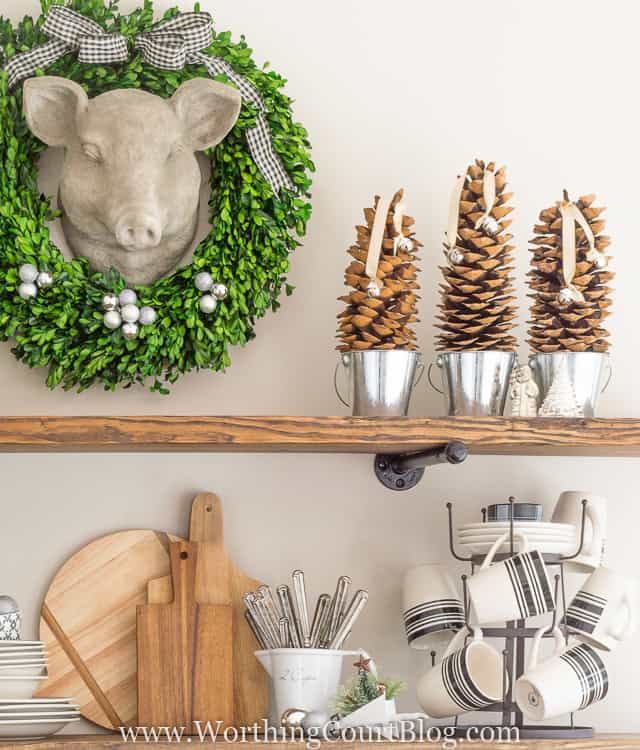 Pin
A cute little wagon filled with a mini Christmas tree sits alongside my vintagey looking measuring cup.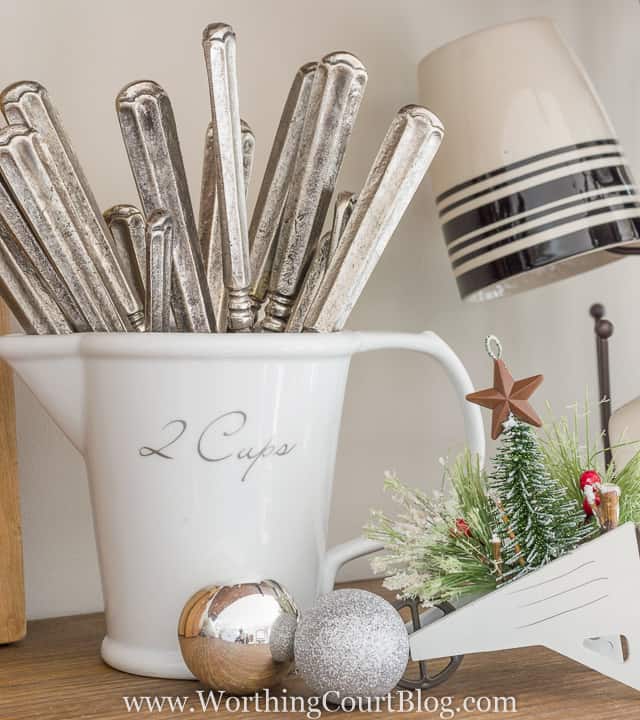 Pin
Some faux greenery fills a thrift store crock.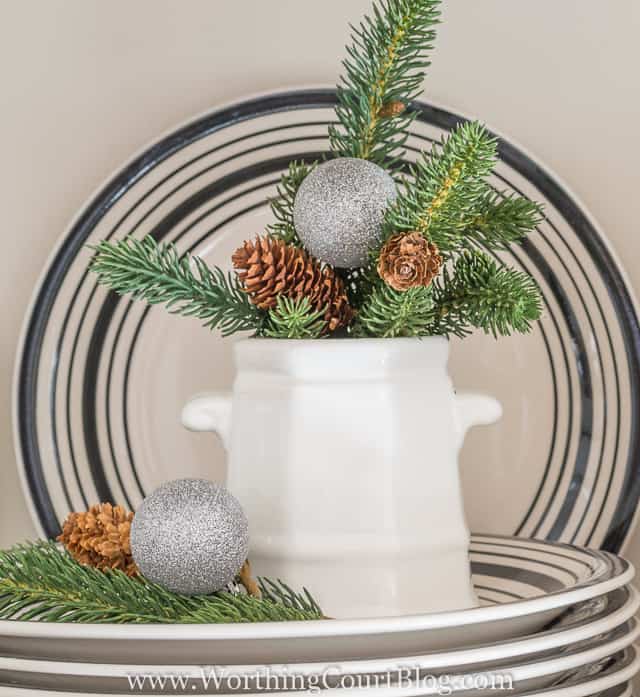 Pin
A few of the white pitchers in my collection.  Oh, and how about that farmhouse alarm panel – see it?  Ha!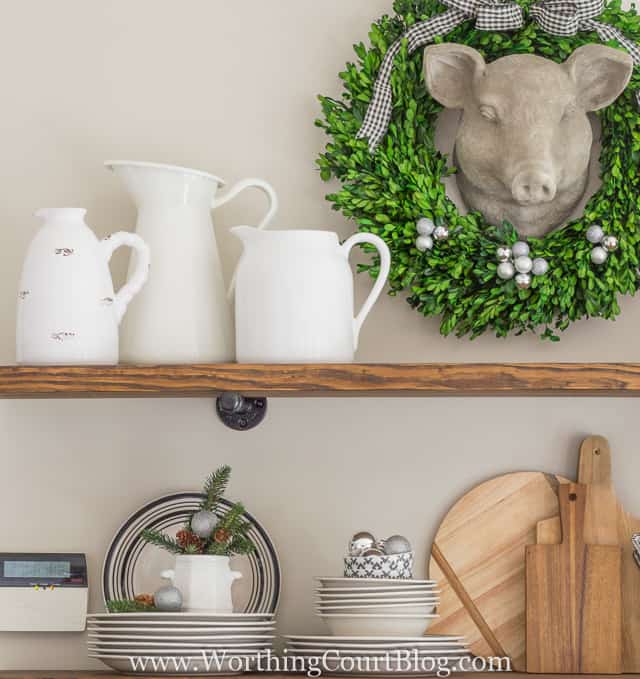 Pin
I started with the decorations on the surface of the sideboard by simply laying a frosted faux pine garland across the back.  And to remind us all of what a joyous occasion Christmas is, I added wooden letters that are held in place with Command Strips.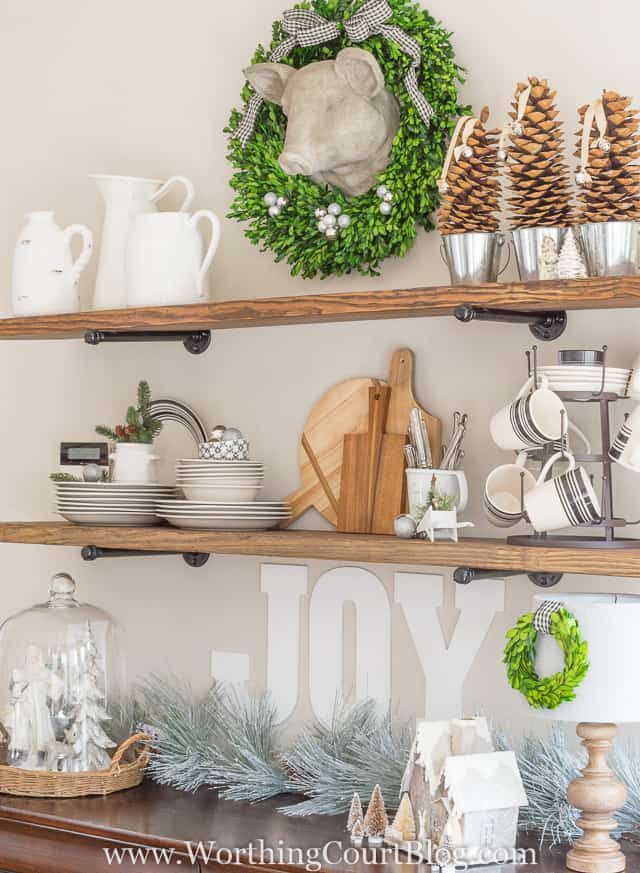 Pin
A Santa and sweet little deer covered by a glass cloche…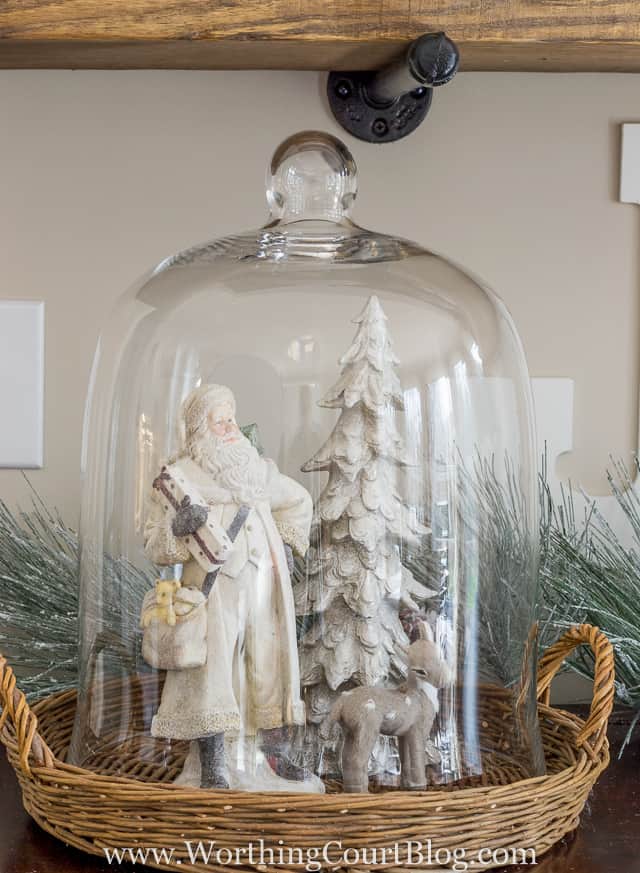 Pin
…and a glitter Christmas house with some cutey patootey Christmas trees are nestled in among the garland.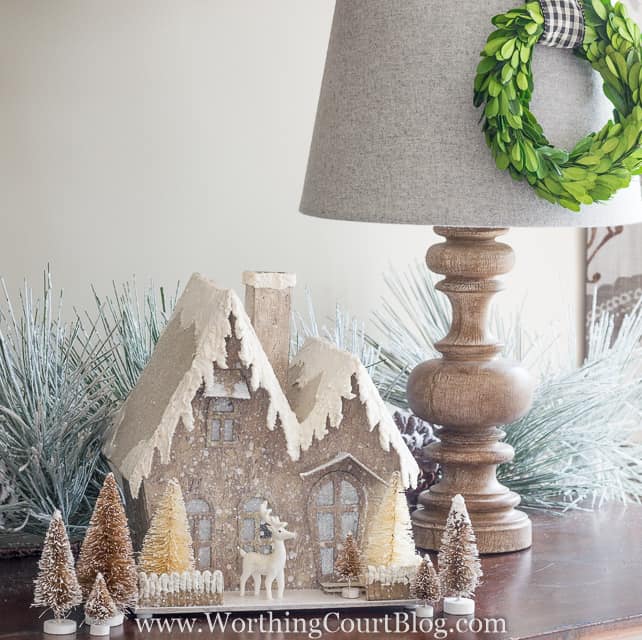 Pin
I'm so glad that you stopped by today!  I'd love to connect with you over on Instagram and Pinterest!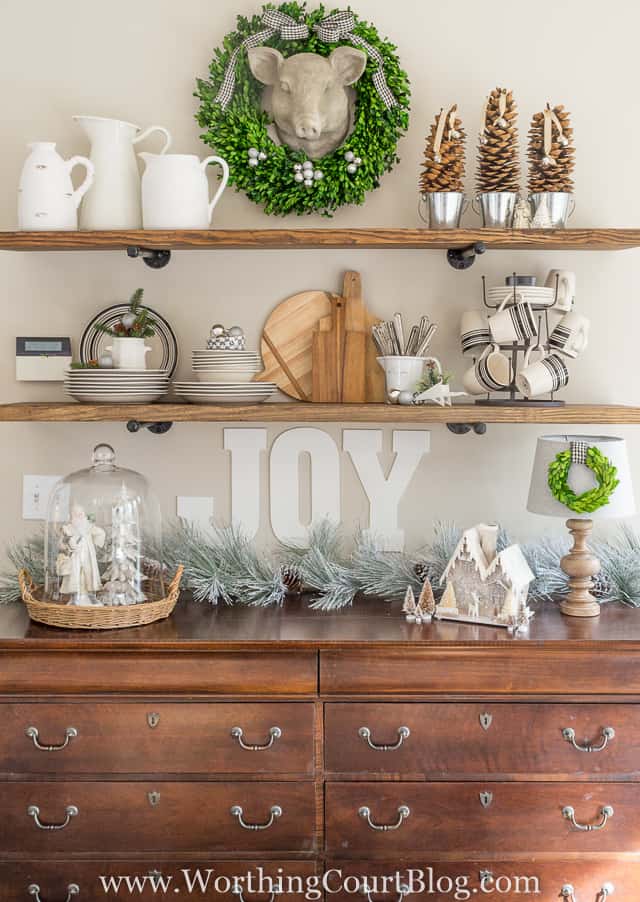 Pin
Now, make sure you check out all of the other inspiration for today and follow along for the rest of the week.  Merry Christmas, y'all!
Pin it for later!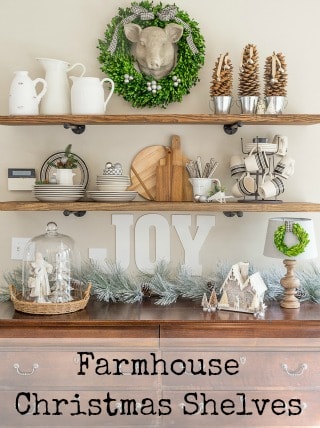 Pin