DIY embroidery hoop wreaths are all the rage! Let me show you how easy it is to make one of your very own for your fall front door.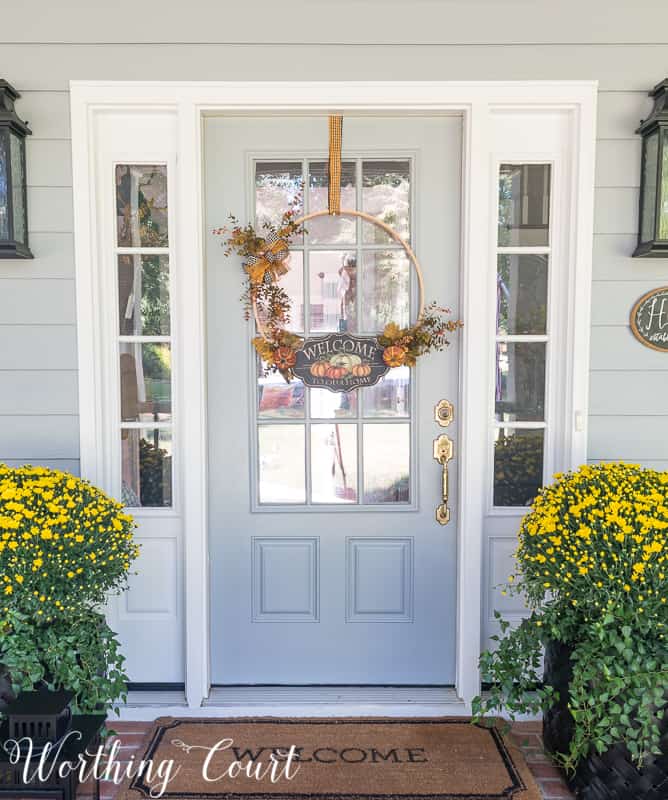 I decided that I wanted something a little different for my front door this fall. Something a little leaner and cleaner than an overly fussy fall wreath. I've had my eye on lots of different types of embroidery hoop wreaths for quite a while and when I ran across a cute fall plaque, I knew just what I wanted to do!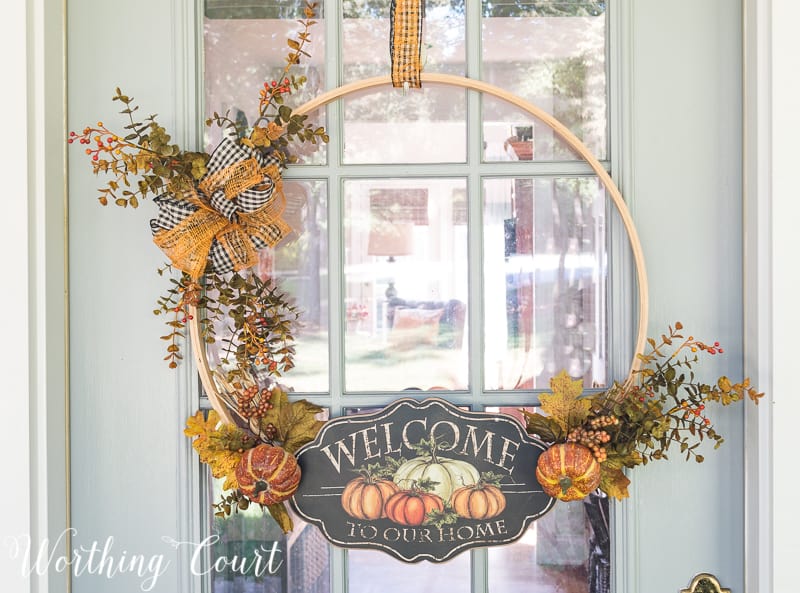 Let me show you the step-by-step directions for how to make one for your door.
SUPPLIES NEEDED:
Embroidery hoop – My wreath is 23″ in diameter.
Decorative plaque – I found mine at Hobby Lobby.
1 – Faux Foliage Bush in Fall Colors
2 – Fall Picks
Ribbon
Glue Gun and Glue Sticks (not shown)
Florist Wire (not shown)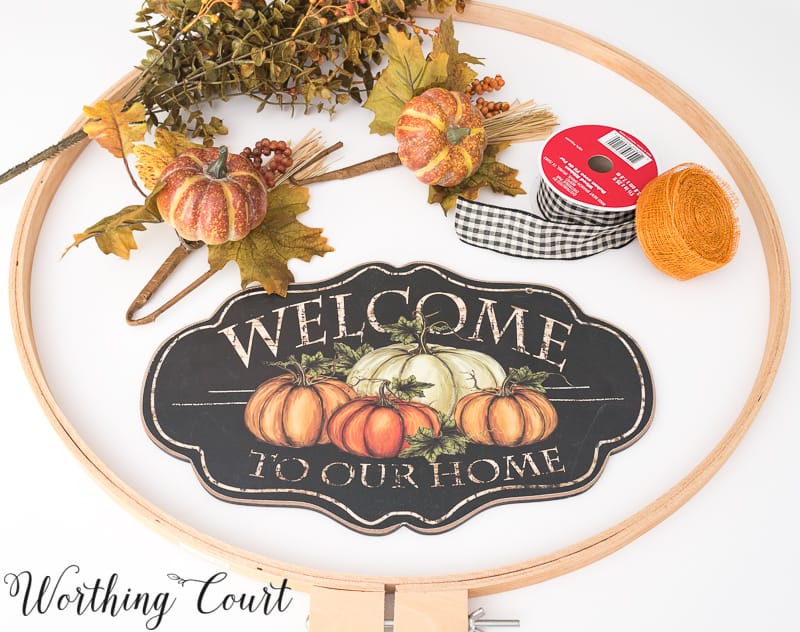 STEP 1:
Hot glue the decorative plaque to the clamp part of the embroidery hoop. Be sure to be generous with the amount of glue that you apply. Allow the glue to dry before proceeding to the next step.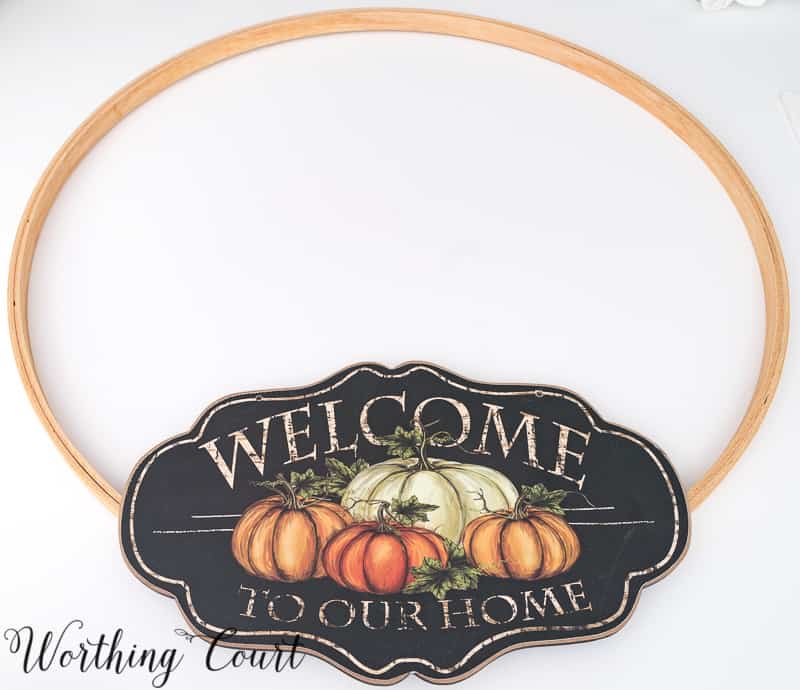 STEP 2:
Hot glue a fall pick to the back of each side of the plaque. I had to bend the stems on my picks to get them in the proper position. Hold the picks in place until the glue is dry.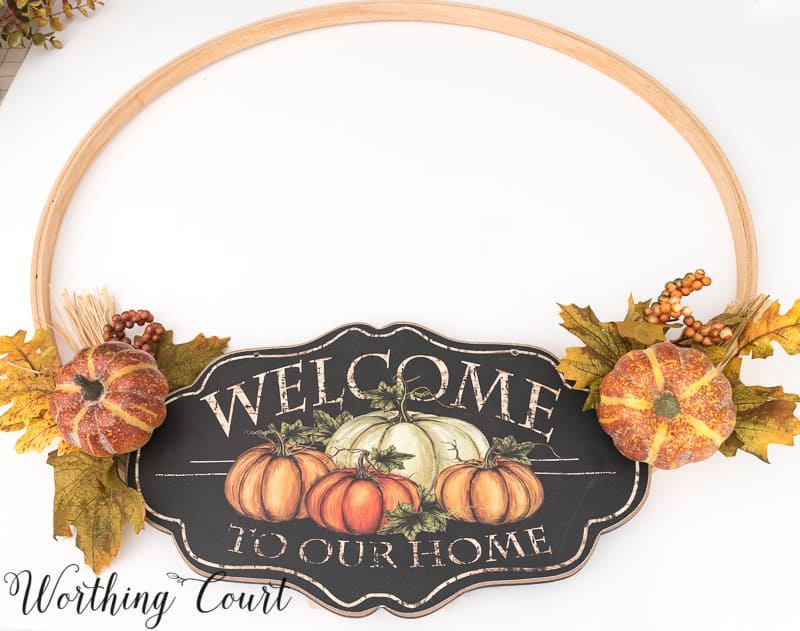 STEP3:
Snip pieces from the floral bush, turn the stems so that some of the ends are facing one way and other ends are facing the opposite way. Wire the stems together with green florists wire. Look closely and you can see where my stems are wired together in the middle.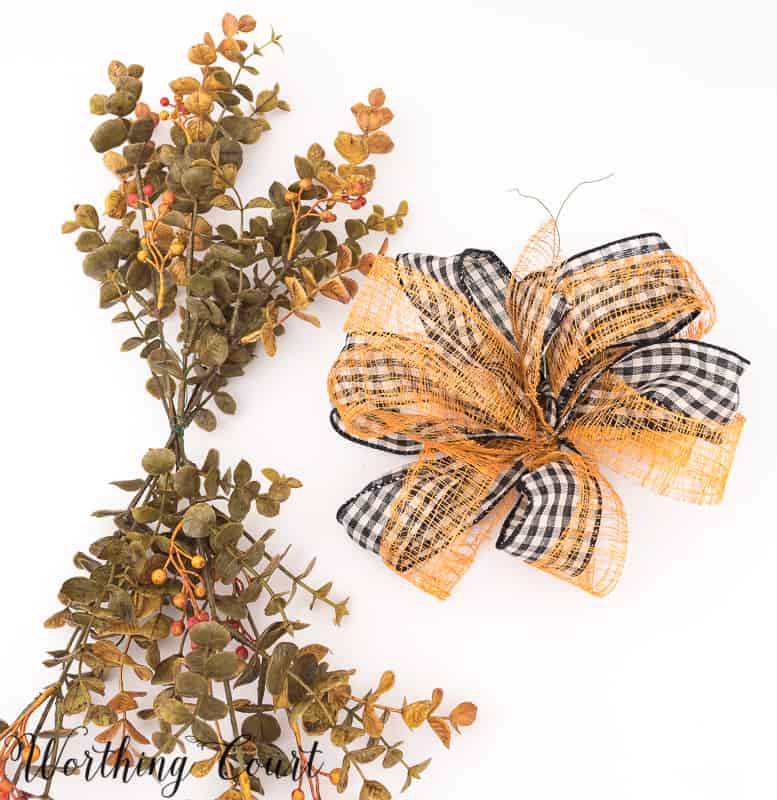 STEP4:
Make a bow using two different colors of ribbon that coordinate with the other decorations on your wreath. Click HERE for an easy to follow tutorial for bow making. When tying the bow together, be sure to leave the ends of floral wire long enough to secure the bow to the pieces of the floral bush that you wired together.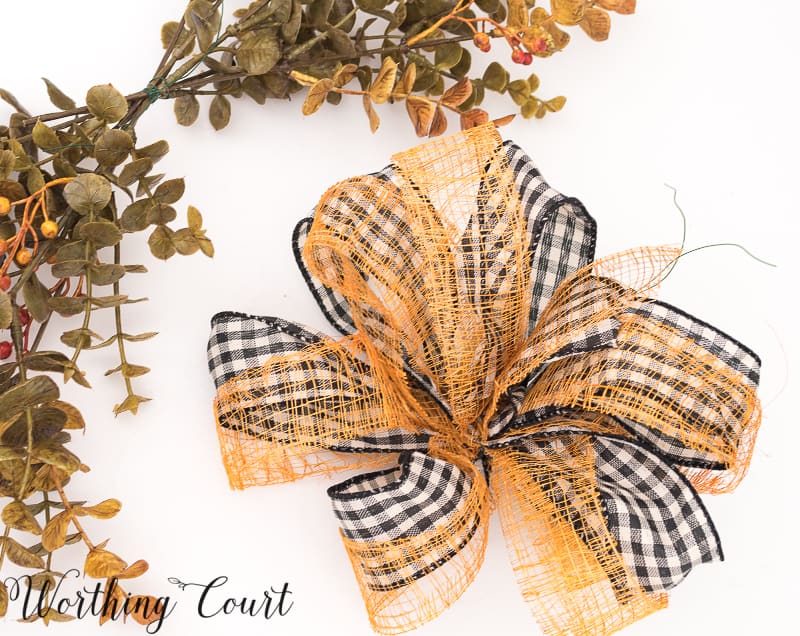 STEP5:
Secure the bunch of faux foliage and the bow to the hoop with floral wire.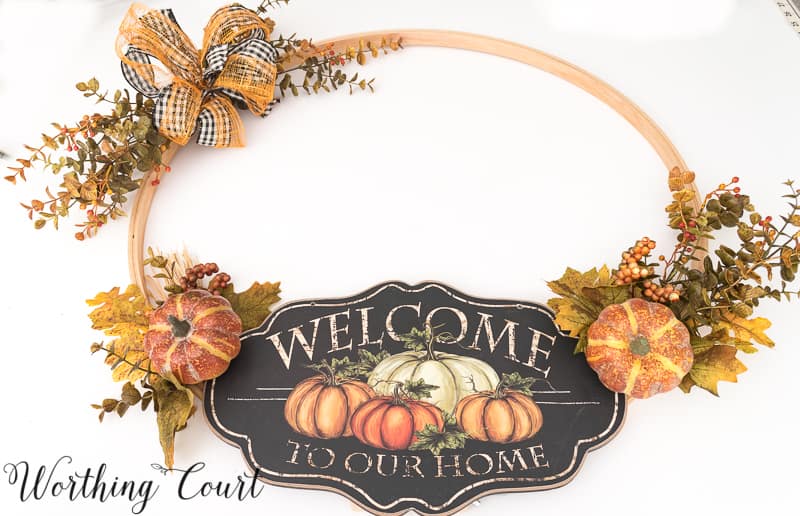 Hang the wreath on your door and enjoy! My wreath is actually hanging from a suction cup hook. I layered two lengths of ribbon together and looped it around the hoop to make it appear that the wreath is hanging from ribbon and to help cover the suction cup.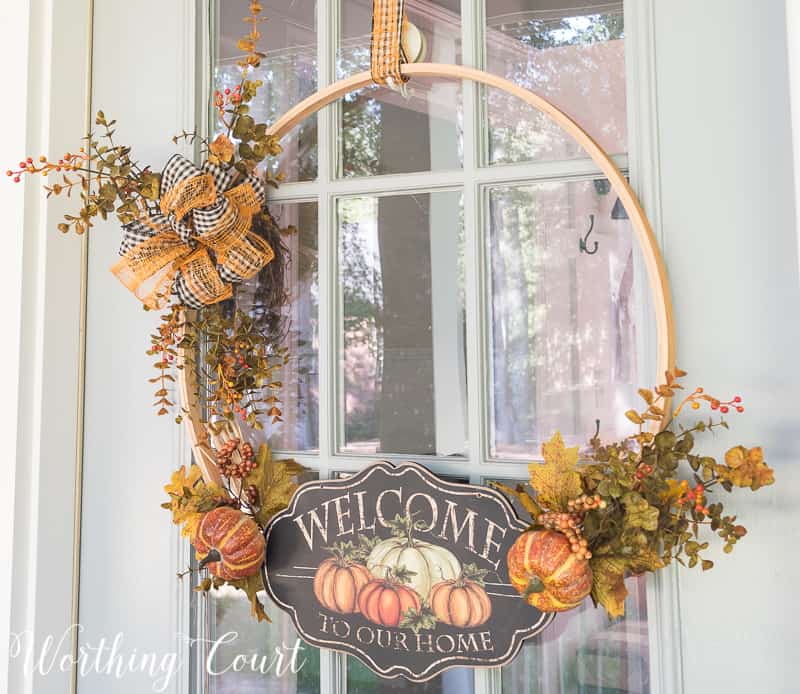 I adore this wreath and love how it blends with the rest of the decor on my front porch this fall! Click HERE to take a closer look at my porch.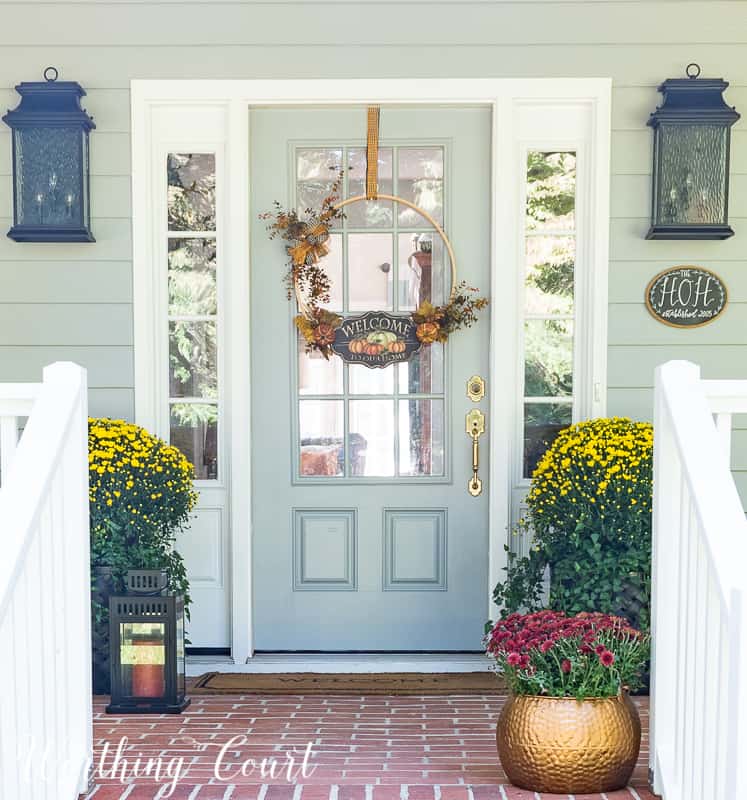 I've teamed up with several of my bloggy friends to bring you lots of DIY ideas for fall decorating! Click on the name of each blog below to see their projects.

Hunt & Host | Thistledown Domestic Creations | Christina's Adventures | The Honeycomb Home | Worthing Court | My Creative Days | Sincerely, Marie Designs | Wife In Progress | Seeking Lavender Lane | The Everyday Home