Farmhouse Front Entry And Easy Planters
What's the first thing that you do when spring arrives to stay in your neck of the woods? Me? I practically run out the door to get my outdoor areas spiffed up and my containers planted. I've spent the last week hosing down the pollen that covered everything, sweeping the spider webs from the corners and filling the planters on my farmhouse style front porch.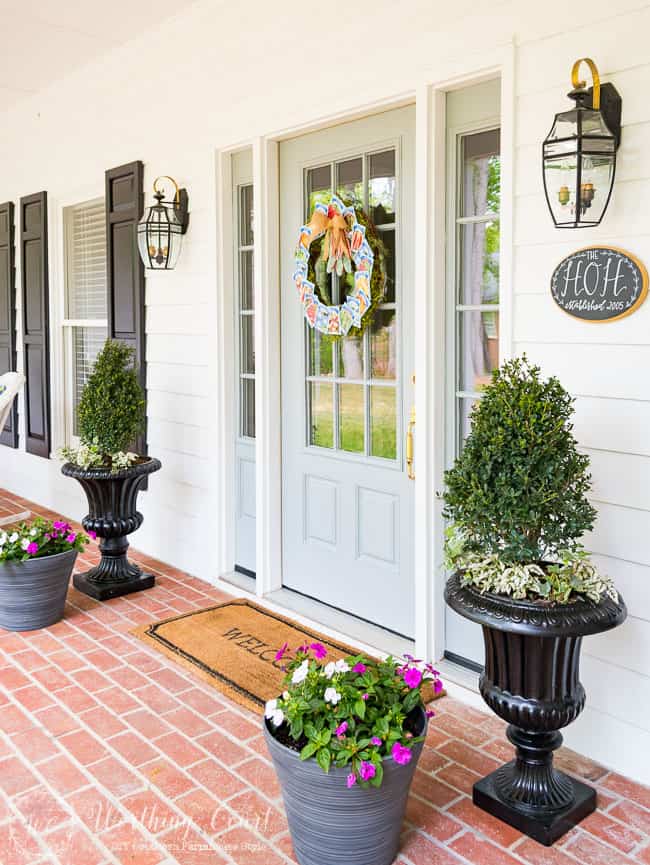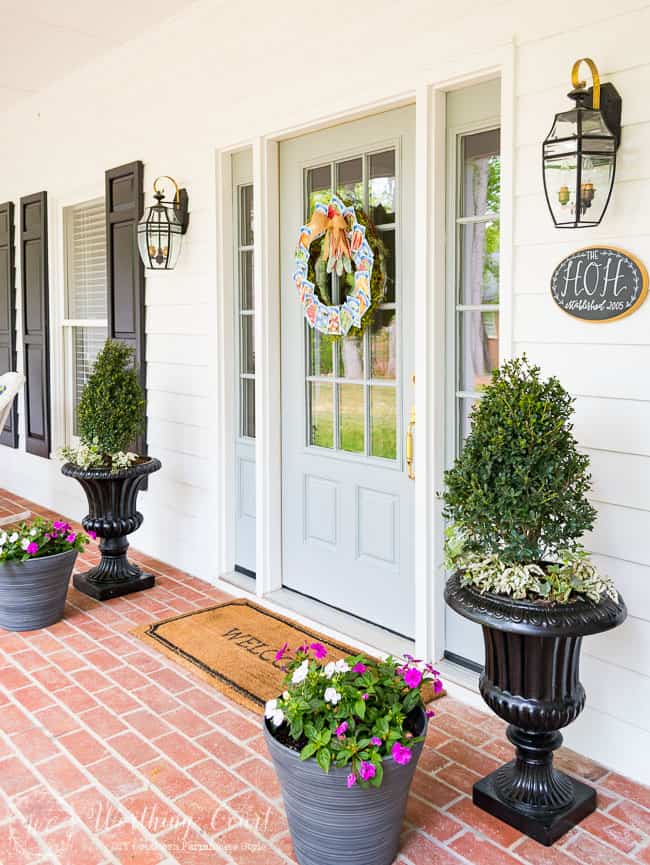 Before I go any further, let me take a moment to welcome you to the April edition of Farmhouse Friday! I've teamed up with some of my awesome farmhouse lovin' buds to talk about farmhouse planters this month. You'll find a link to everyone's project at the bottom of this post.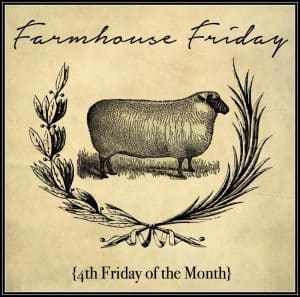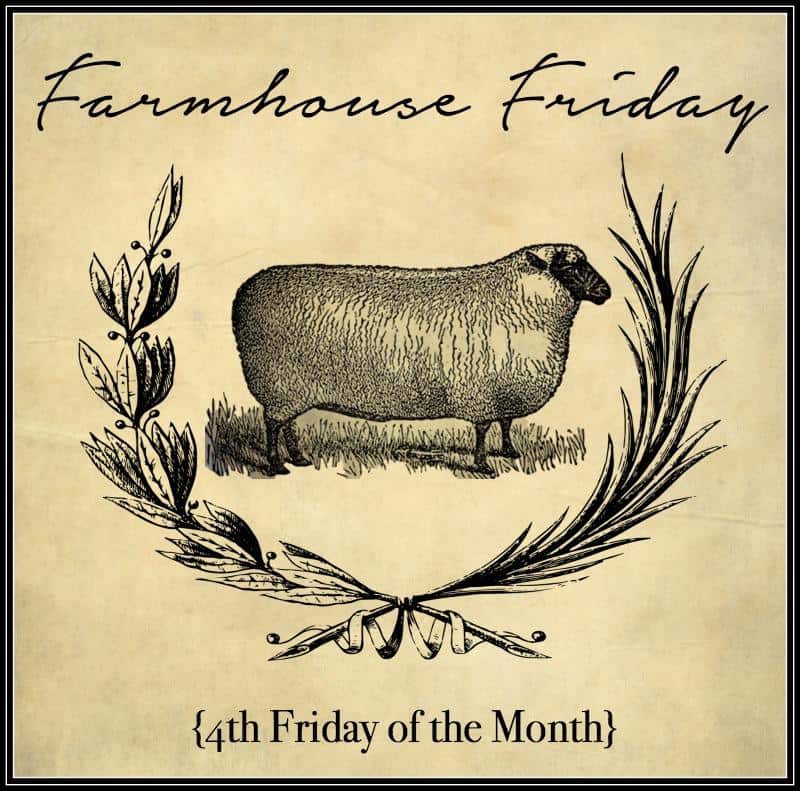 To me, farmhouse style doesn't have to mean fussy or complicated or having a space filled to the brim with chotchkies. When it comes to outdoor spaces and landscaping, I much prefer tailored, clean, groomed lines. Thus, my choice of just a few planters that flank my front door.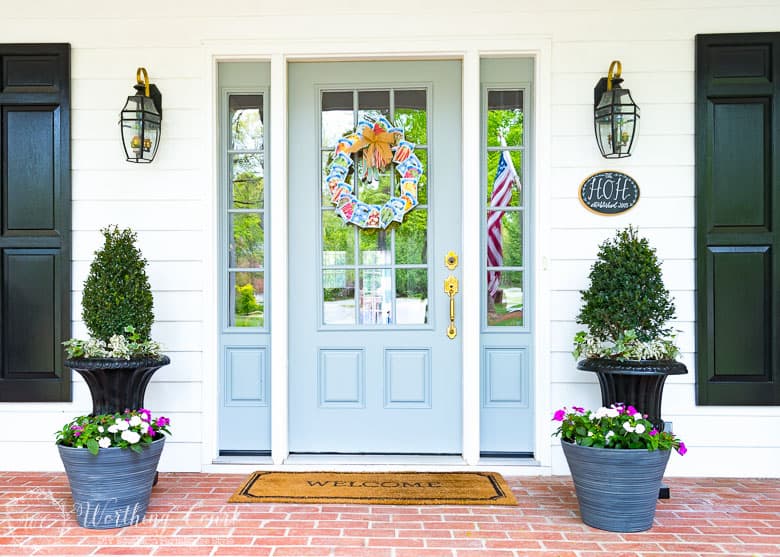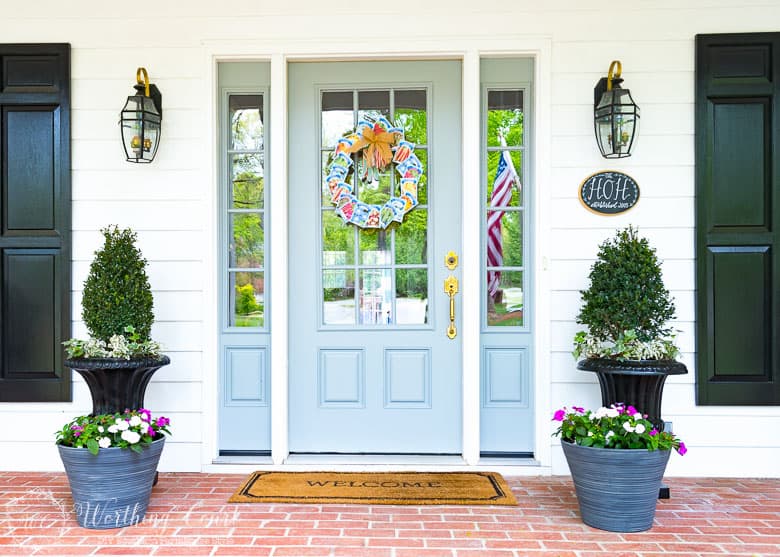 Matching shaped boxwoods in black urns with green and white ivy and polka dot plants are a classic. As summer progresses the ivy will trail down the sides and the polka dot plants will fill out and create an eye catching spot of brightness on our shady front porch.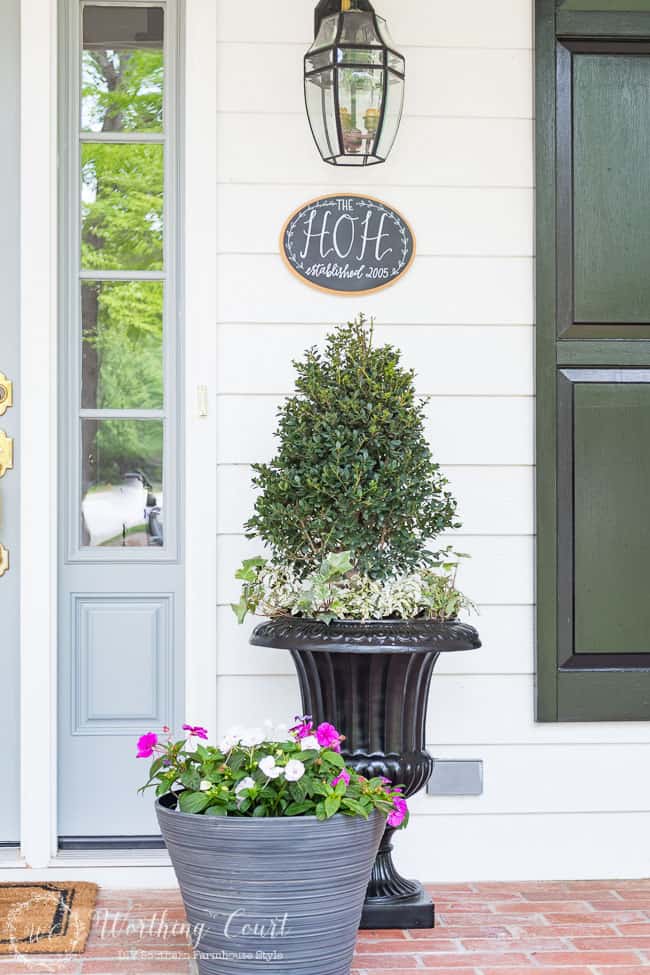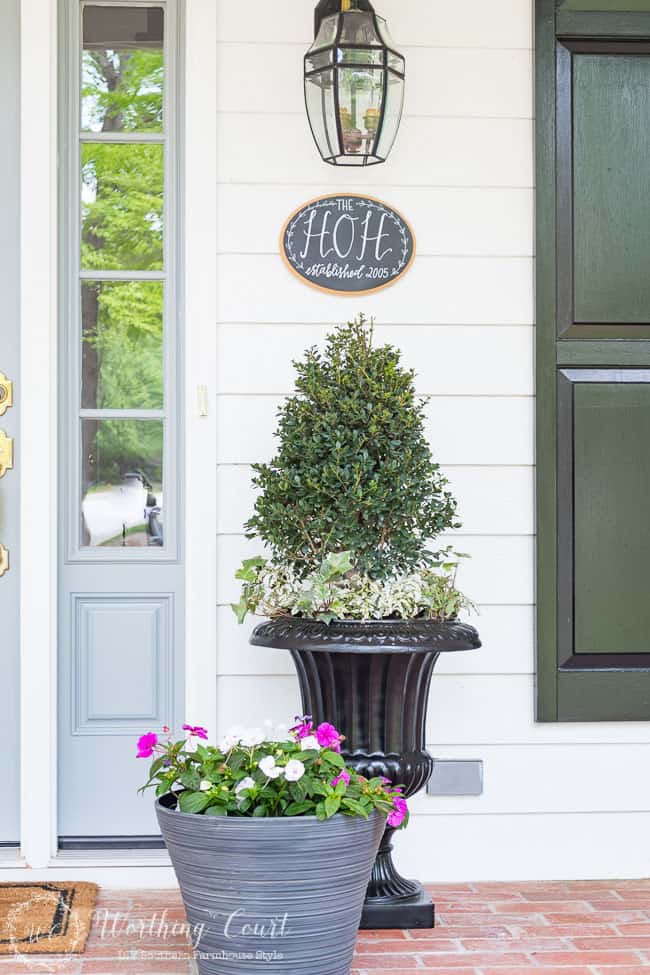 I found the smaller gray pots at a great price at a local big box home improvement store. I love their textured surface. I want them to quickly fill out and get nice and lush, so I filled them with four impatiens plants instead of just one – three fuchsia and one white with a fuchsia center.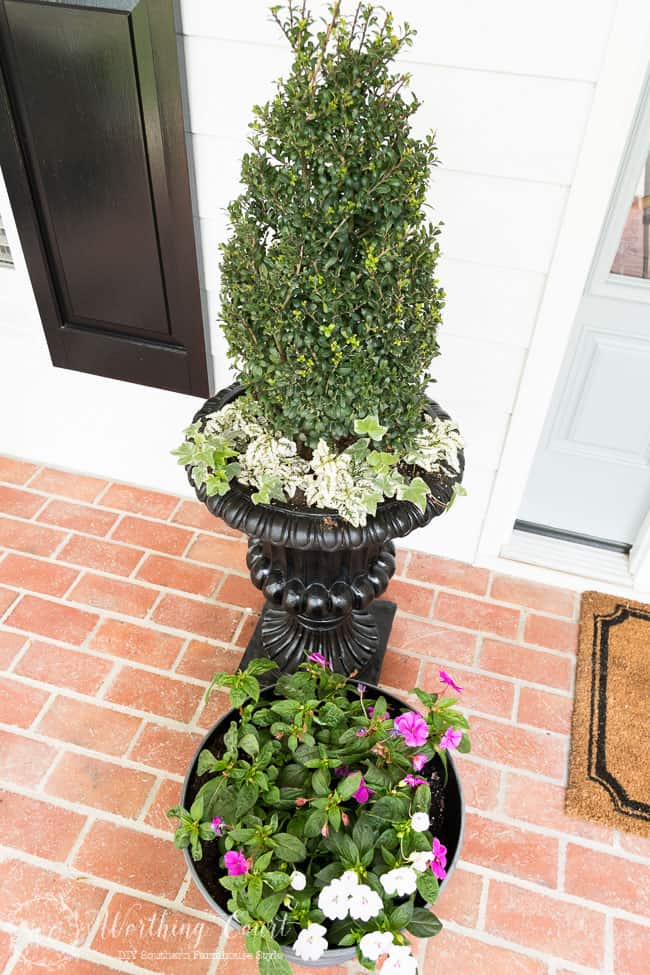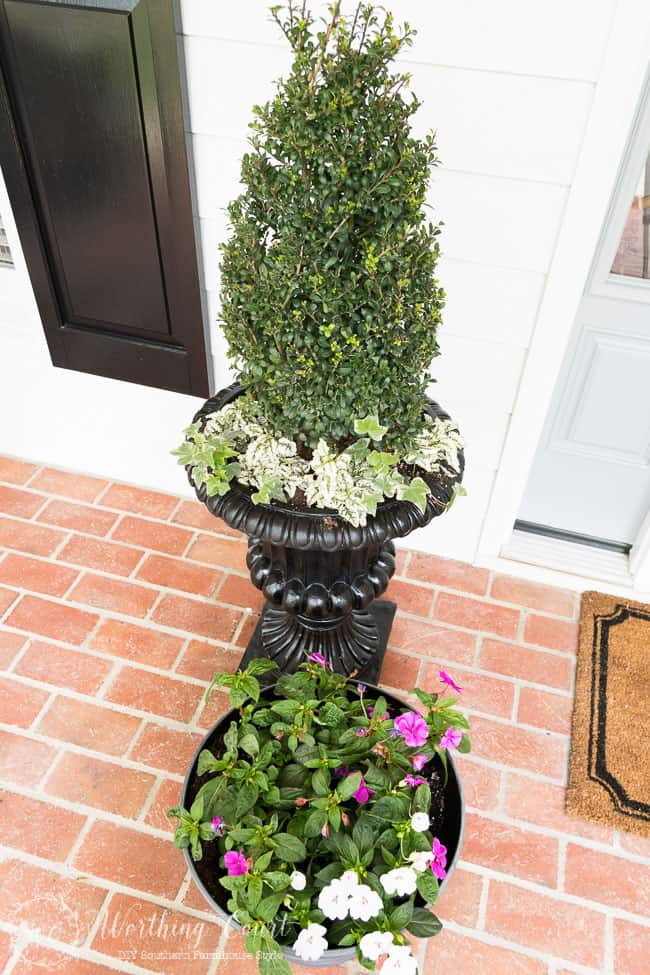 A diy seed packet wreath graces the front door. Wow – it was so fun and easy to make! Click HERE for the tutorial.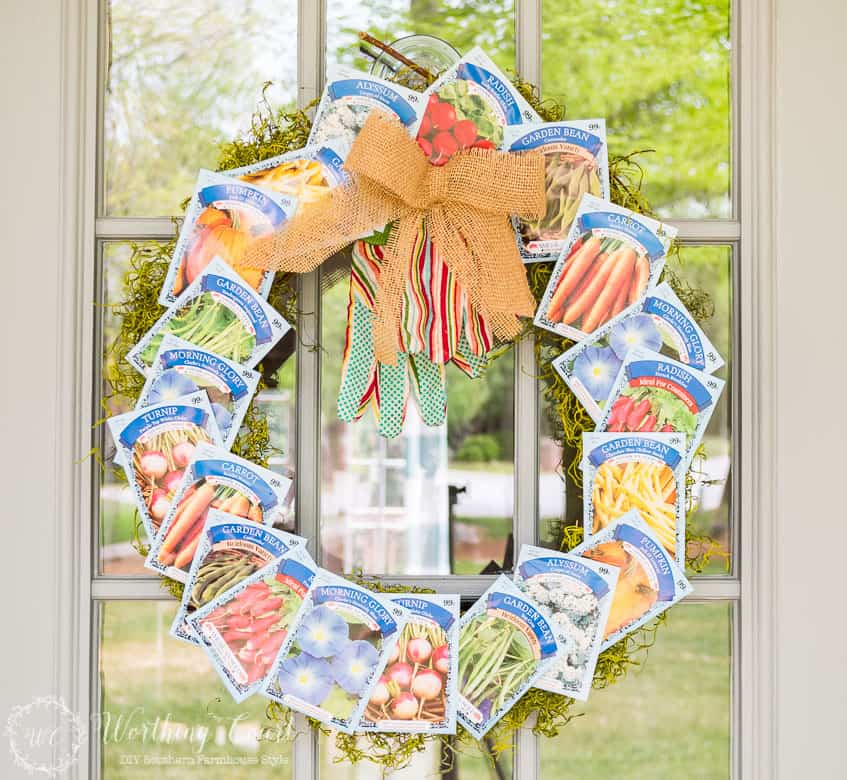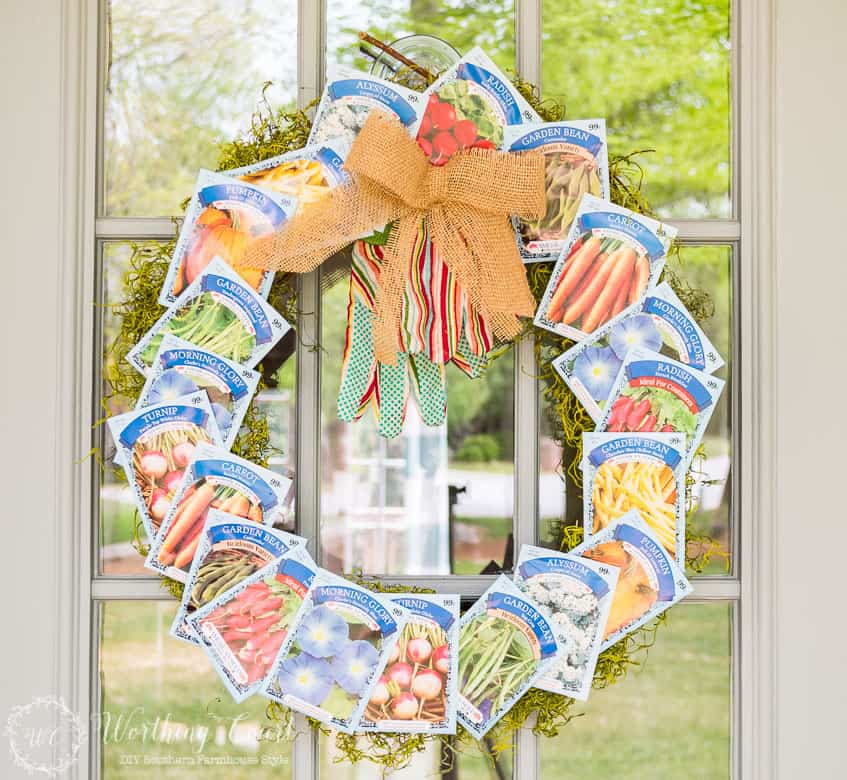 The last finishing touch that I added is an adorable customized wood plaque that I ordered from Sara Vrooman Designs on Etsy. I had Sara make it using the letters HOH in place of our last name since Handgraaf is so long. HOH stands for House Of Handgraaf and 2005 is the year that Pookie and I were married.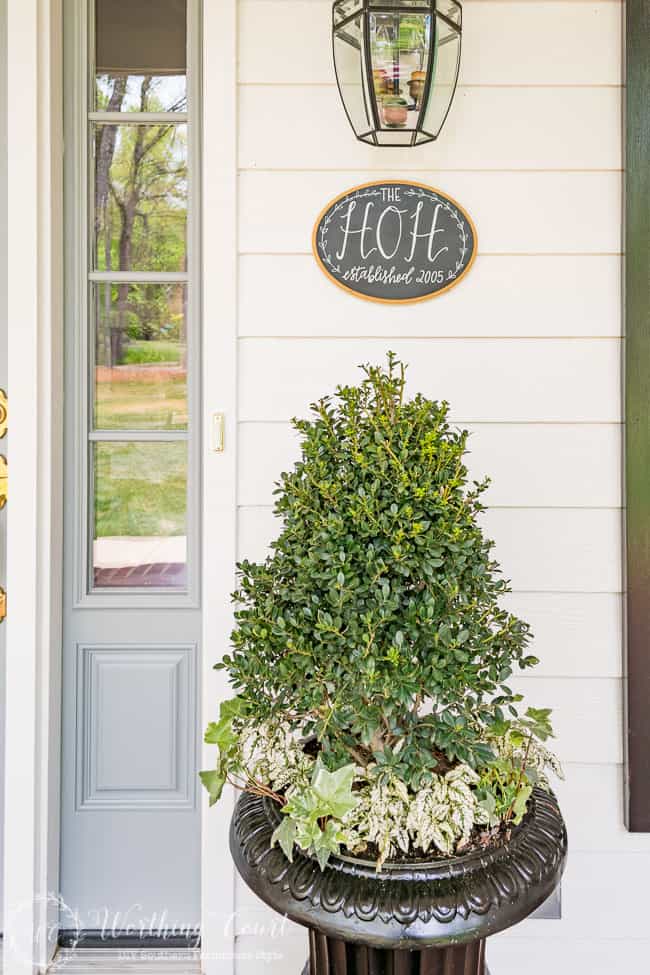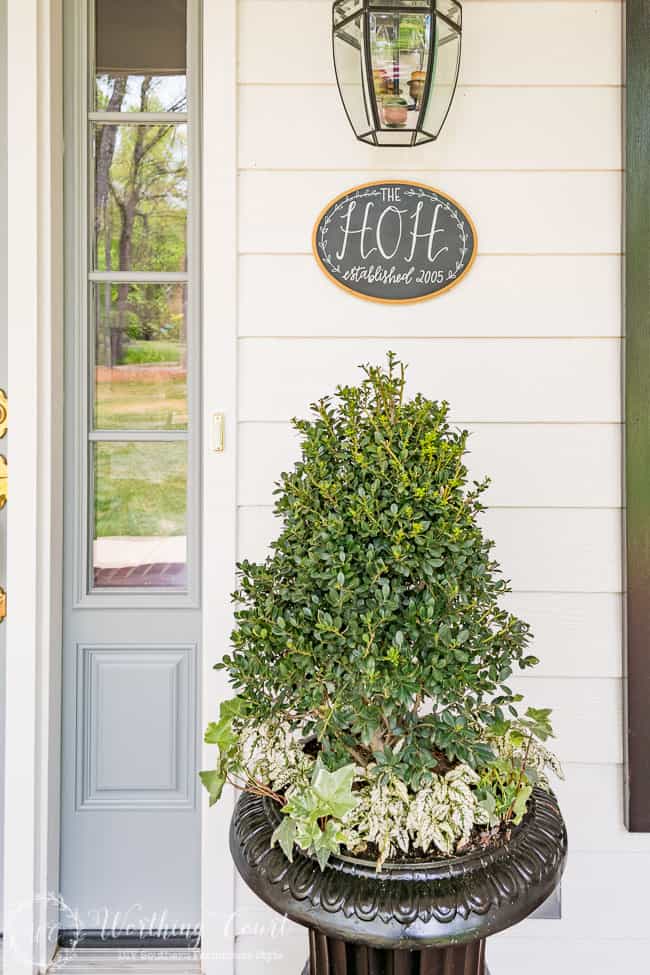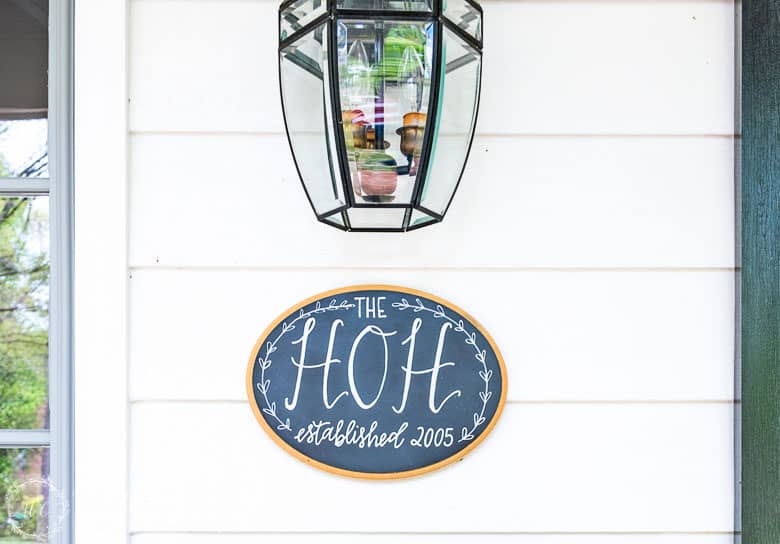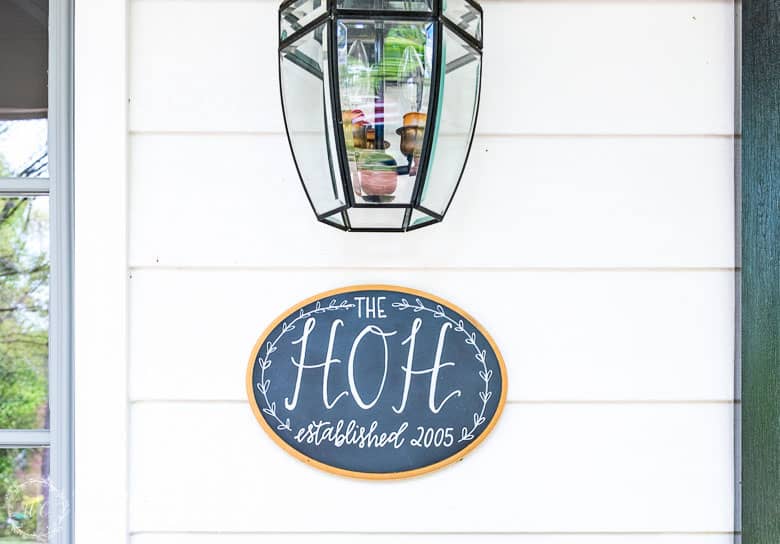 Thank you for stopping by my front porch today! I think I'll just sit in one of the rockers with a glass of cold sweet tea and enjoy the view.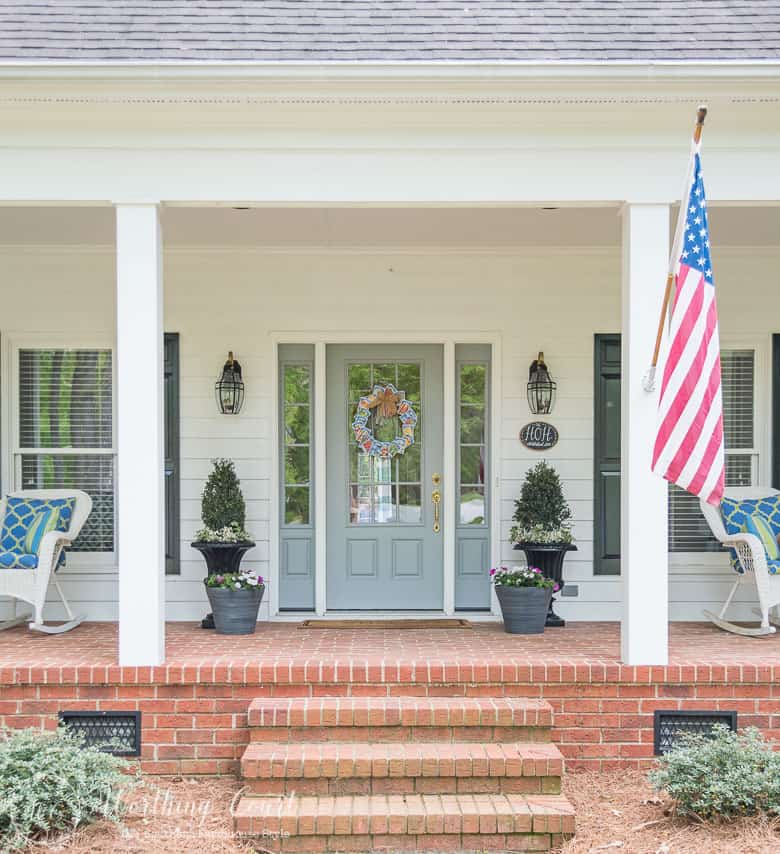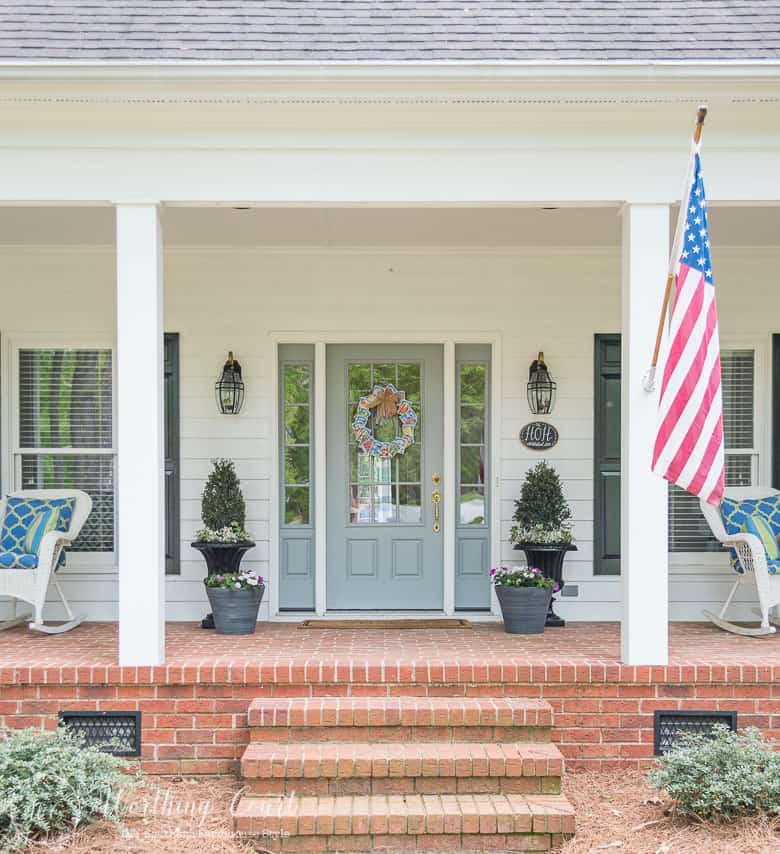 Make sure you stop by and check out the other amazing farmhouse containers!
Sharing at
THESE
great parties.