Festive And Welcoming Christmas Entryway
Beautiful ideas for A warm and welcoming Christmas entryway for greeting your guests during this festive season!
One thing that I always want to be sure of, is that my entryway is ready to greet guests and welcome them to Worthing Court.  This time of year, it's decorated with cheery and festive Christmas decorations and a soft warm glow from the sun streaming through the front door!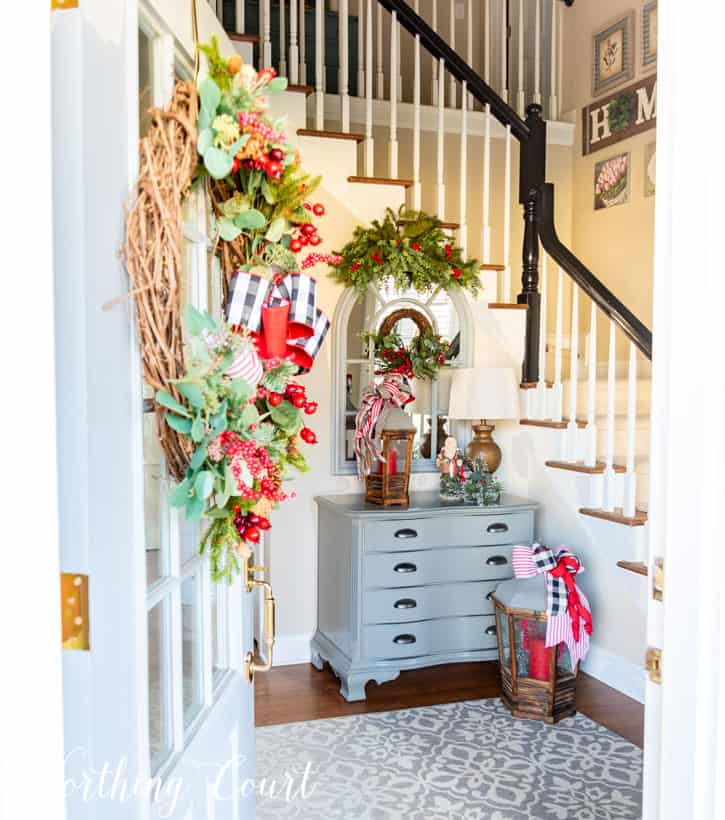 It's my hope that when you step through my front door into the entryway, that you'll feel like you're getting a festive, welcoming hug!  I want it to say, "we're so glad you're here!".

As you approach my front porch and step through the front door, I think you'll find that the beautiful Christmas decor in the entryway is a reflection of what's to be found in the rest of the house – lots of black and white buffalo check, eucalyptus and happy pops of red!
My large foyer has several doorways and a staircase in it, so it's a bit difficult to photograph, but let's start at the small chest that you see right as you enter the front door.  Come on in!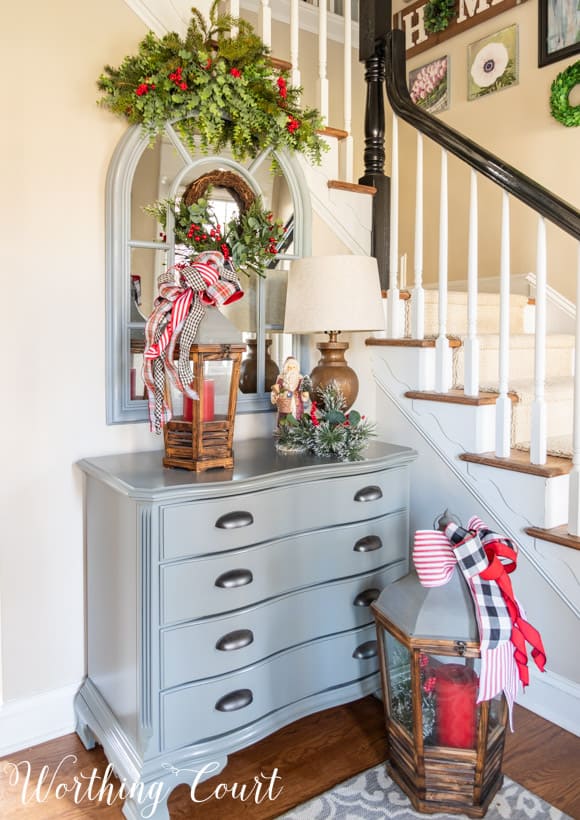 The chest is topped with an arched mirror draped with a swag that I created by wiring together several pieces of faux greenery.  To keep it in place, I tucked some of the stems into Command Hooks that are attached to the back of the mirror.  The addition of a few red berries really amplified the look and brought it to life.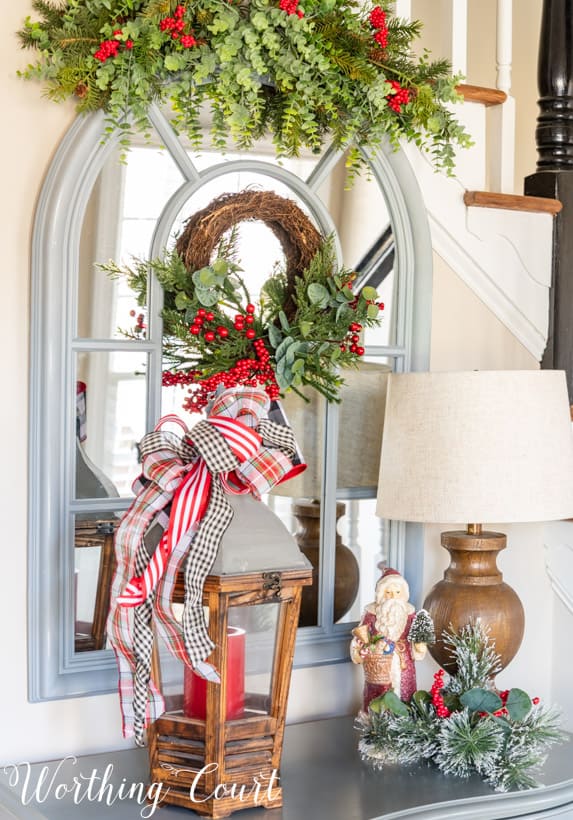 I also hung a twig wreath from the mirror, but I kept it the small side, so as not to overpower the rest of the vignette.  It's decorated with more eucalyptus and red berries.
On top of the chest, there's a lantern that is simply filled with a large red candle, but it's the pretty bow that I attached to the top that I really love!  I keep saying you can never have too much ribbon at Christmas – right???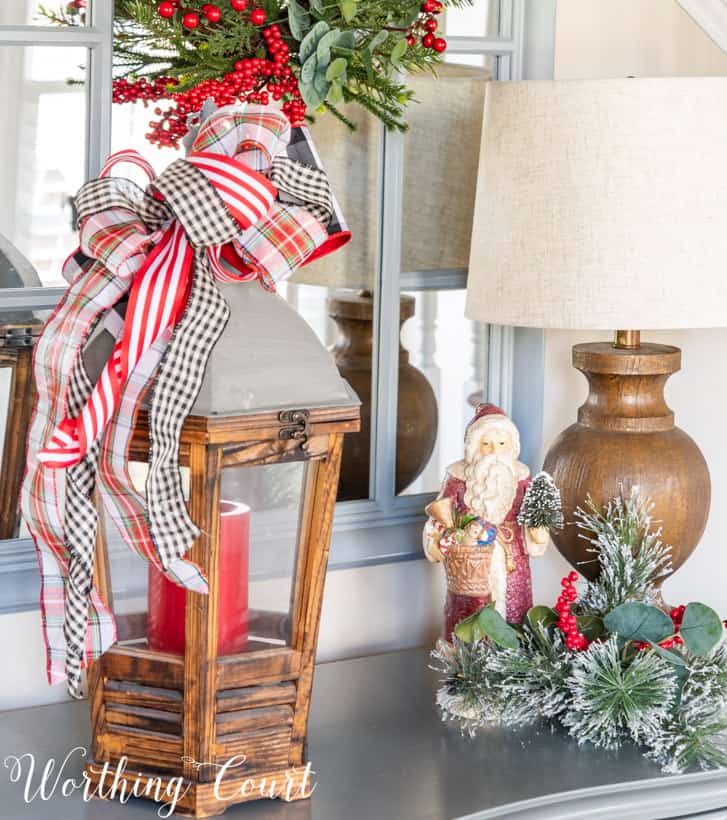 To complete the vignette, I added one of my favorite Santas along with sprigs of organic greenery, eucalyptus and red berries. So, so easy!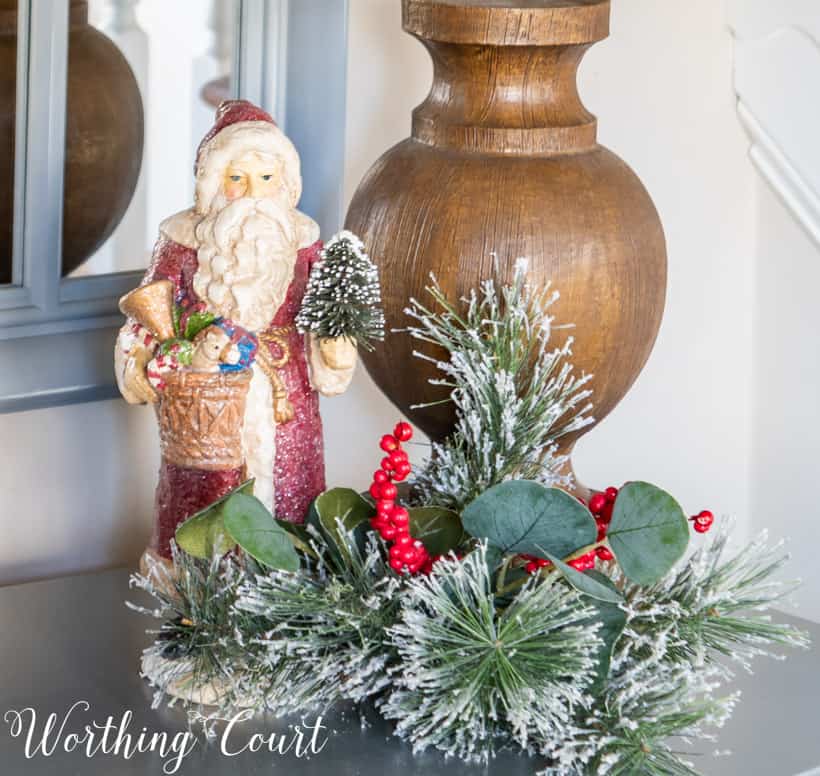 Opposite the stairway, there's a board and batten wall that we added on each side of the opening into our office.  I added hooks to it, telling myself that's where coat overflow would go when we have a lot of guests, but they've never been used for that. 😀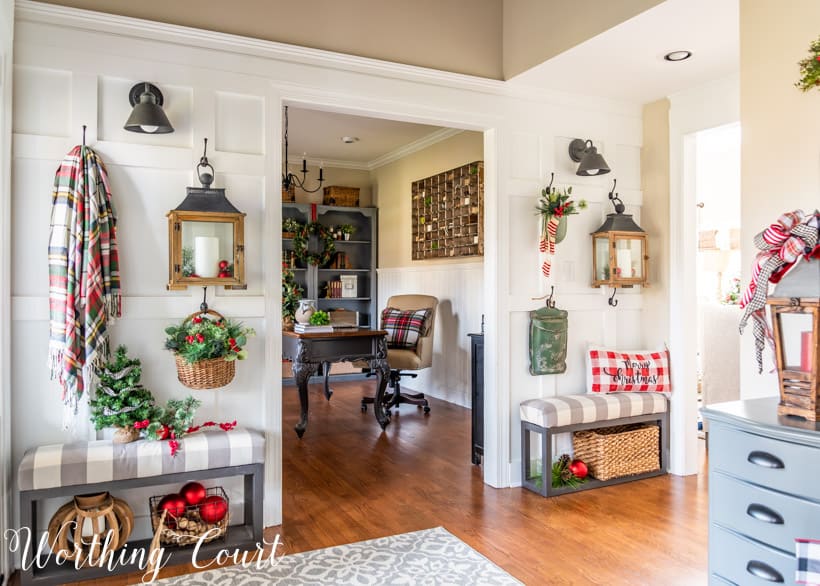 I love dressing up the wall too much for the holidays to cover it up with coats!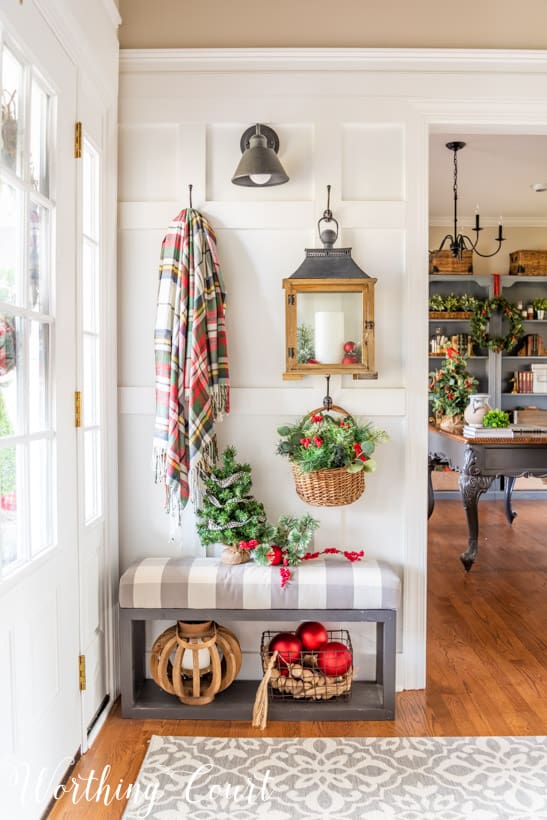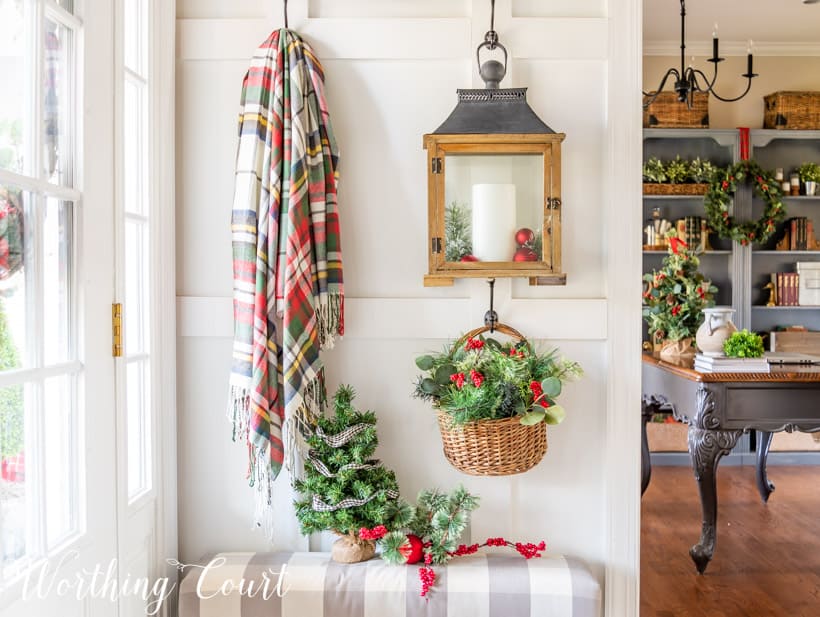 My diy benches are a perfect place to display some of my favorite Christmas throw pillows too!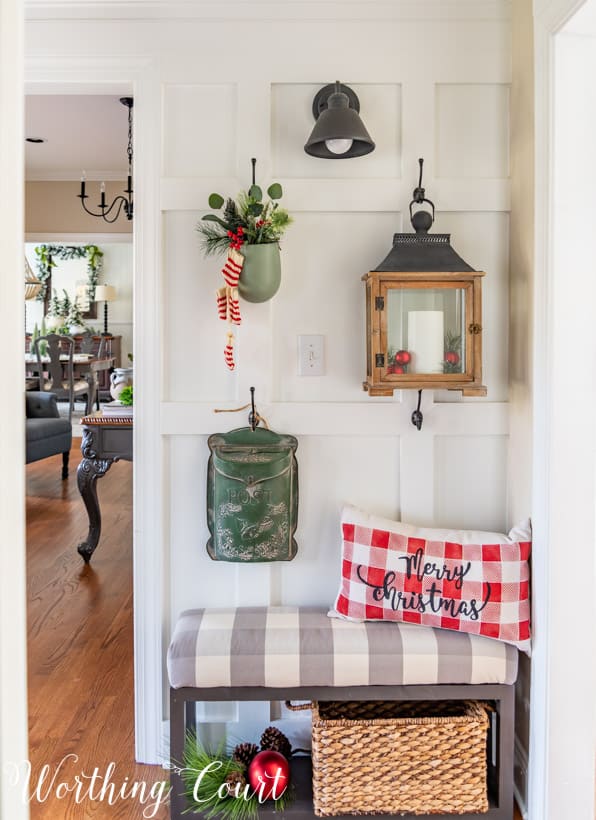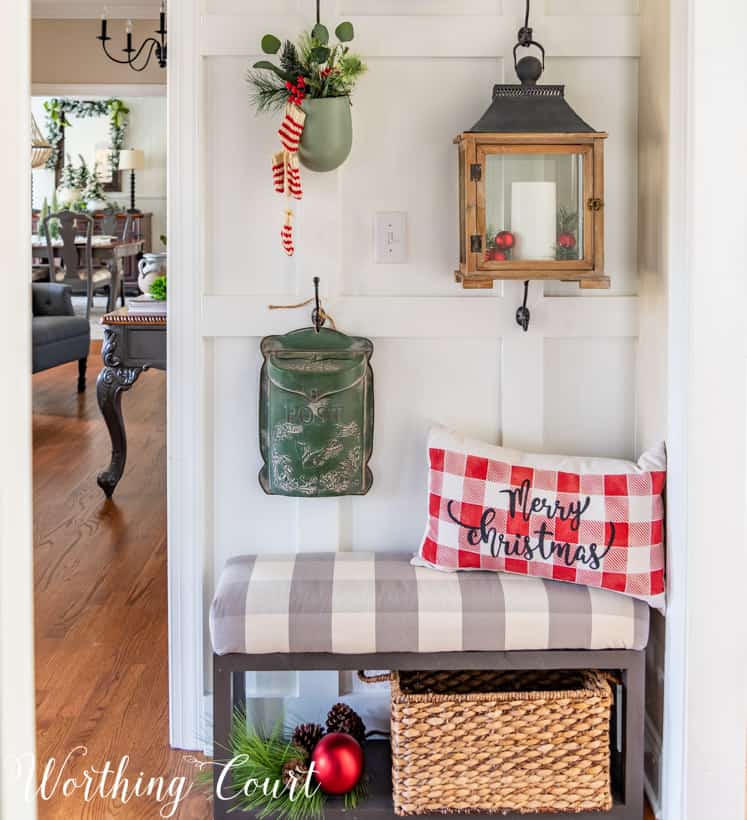 I hope you enjoyed taking this look around my Christmas entryway today.  Thank you for stopping by!