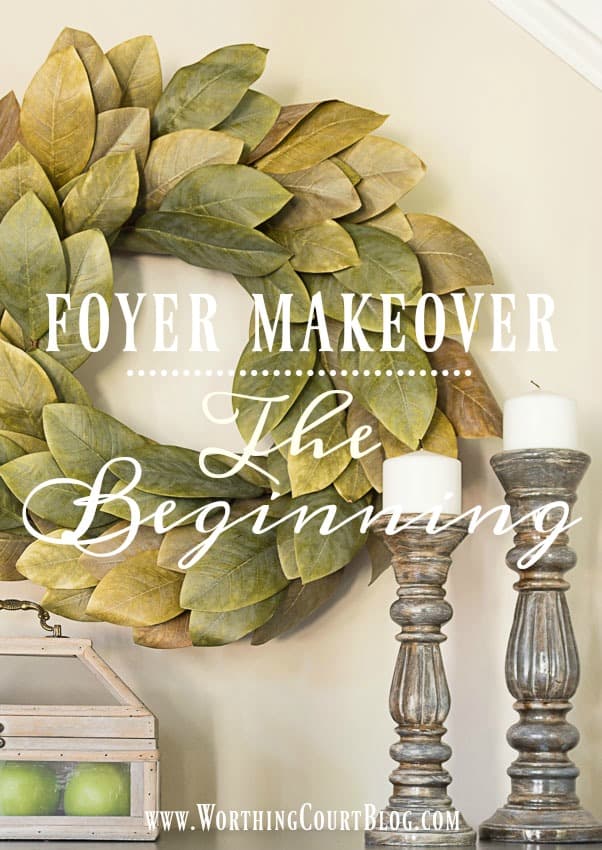 This post is sponsored by Burke Décor. As always, all words and opinions are my own. See my full disclosure policy HERE.
I have a confession – we haven't been making a very good first impression at our house since we moved in a little over two years ago. Our foyer has been a sad, neglected space that has served as little more than a landing spot when you entered through the front door. It's dark and blah since it receives very little in the way of natural light. Brown and more brown. Not welcoming and friendly at all! Shame, shame, shame on me. 🙂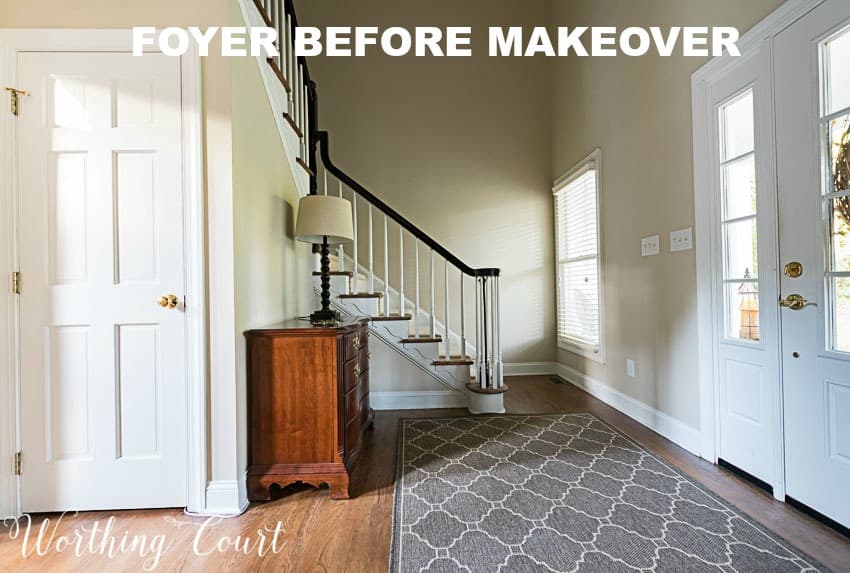 All that's about to change though – my foyer is on its way to becoming the happy first impression that it should be! It all started with this magnificent Dash & Albert indoor/outdoor rug from Burke Décor.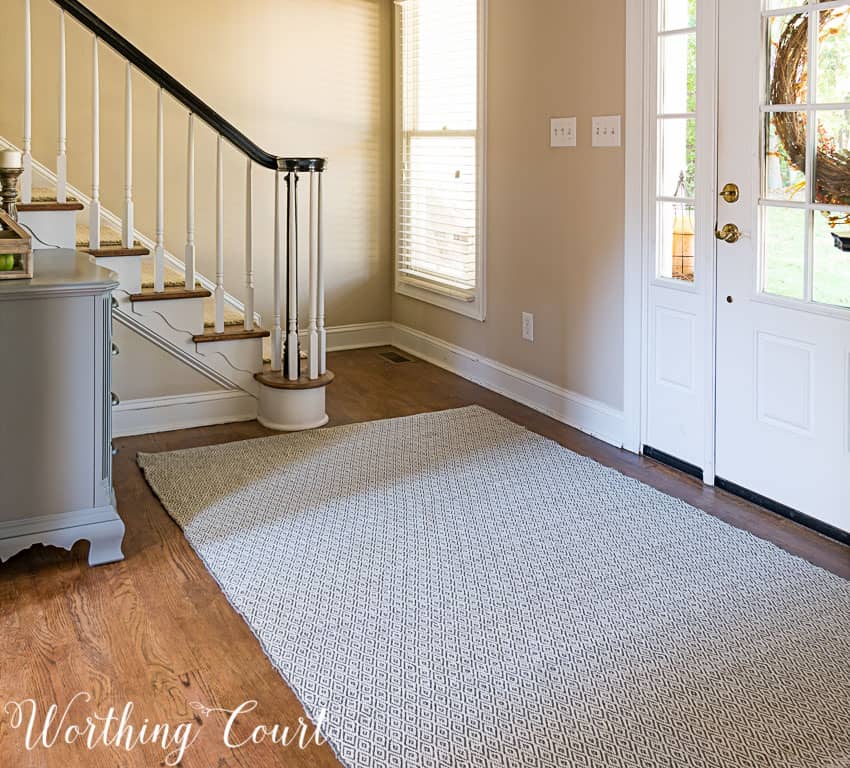 I've never seen an indoor/outdoor rug quite like this one. It has a handwoven look and is soft and cushy underfoot. And bonus! The small'ish pattern will help to hide any dirt and grime. If it ever does need cleaning, all I need to do is to take it outside and hose it off. You can't beat that for ease of care!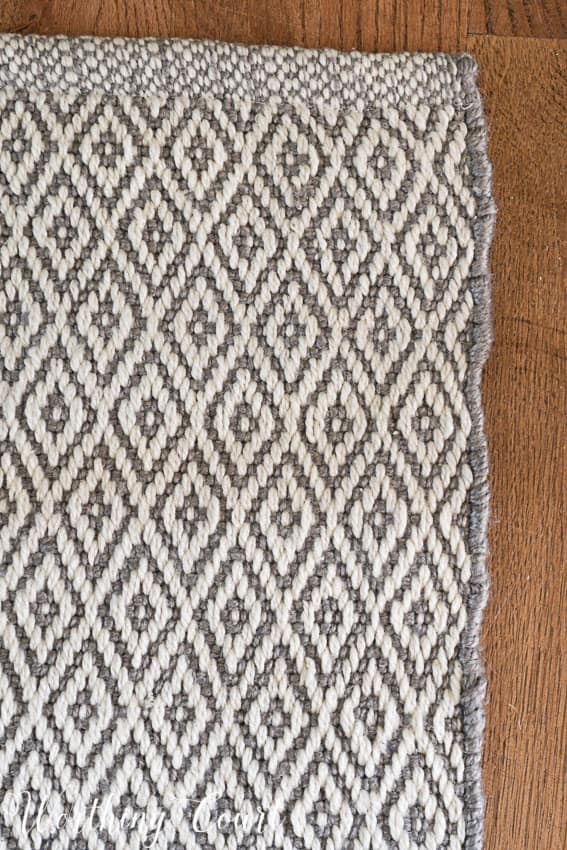 As soon as I spied the rug, I knew it would be the perfect jumping-off point for the foyer makeover! It's the exact colors and pattern that I was looking for. I had a wonderful time shopping on the Burke Décor website! I highly recommend taking a looking at all they have to offer. A little bit about them, in their own words:
From outdoor furniture to bathroom accessories, we offer a wide variety of décor to fill any space and fit every style
We carefully curate our extensive selection of home furnishings and gifts from designers and artisans around the world
We offer high-quality, and one-of-a-kind products as well as some of the most respected and innovative brands in the industry.
OK – back to the foyer – the rug spurred the first of several projects that I have planned for this area. First up was the transformation of my cherry chest. It's no longer sporting its traditional, early American vibe. Gray paint and new hardware have given it a whole new look. I used Sherwin Williams semi gloss paint in the color Software on it.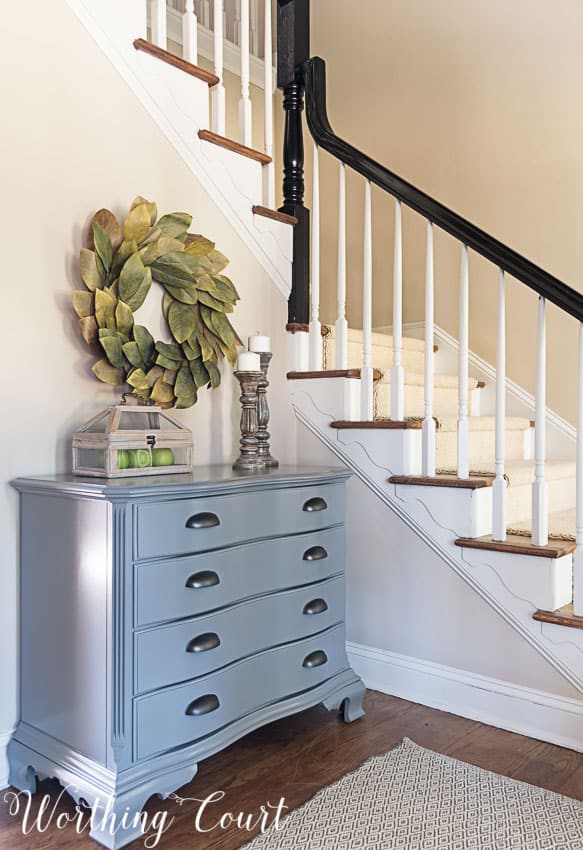 I'm not sure how the chest will be styled once the foyer is finished, but for now, I have it styled very simply with a magnolia wreath and some candlesticks.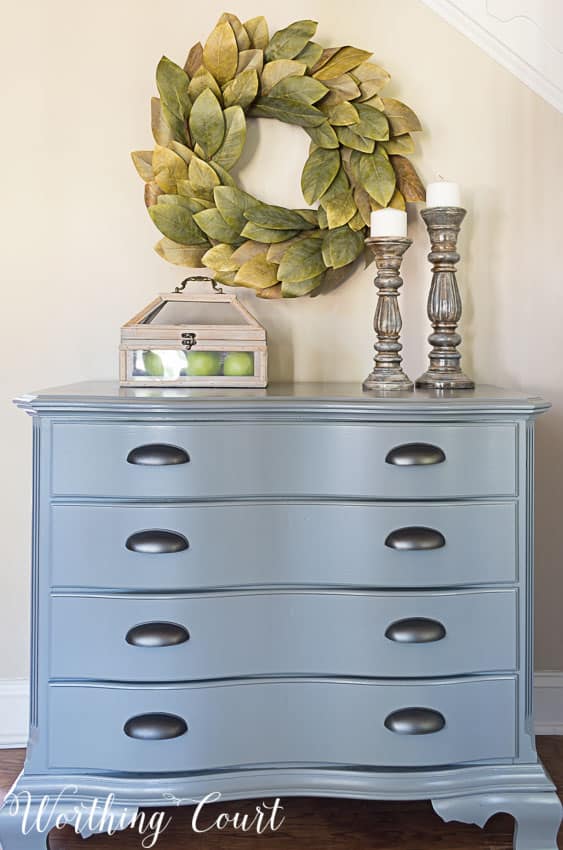 Even though I've made only two changes, the foyer is already showing its happier and brighter side! Now I no longer need to cringe and make apologies when someone comes to my door.
I'm undecided about how to treat the wall going up the steps. A part of me wants to do a gallery wall, but I'm afraid that we'd constantly be bumping things and knocking them off. I probably will wind up trailing three or four large prints up the wall. Another dilemma is how to treat the window? It's location is a bit awkward. I can't really hang a pair of draperies there. Maybe one panel, on the side of the window in the corner, paired with a shade of some sort. We'll see.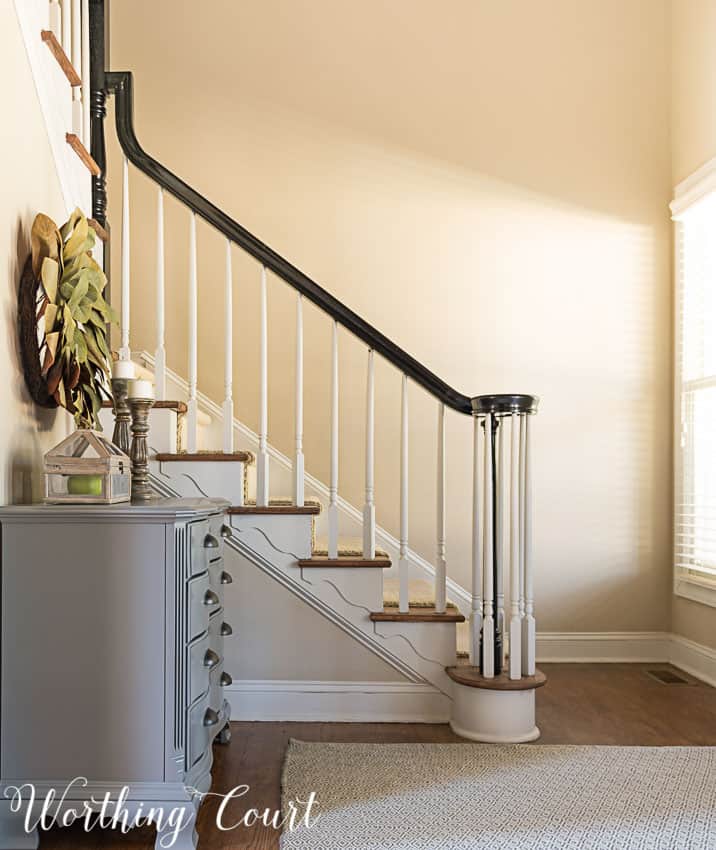 We have a coat closet in the foyer, but it's already pretty full with our own coats. When we have more than a couple of guests visiting, their coats wind up draped over the office chairs. I'd like to do something with this area that would give us temporary hanging space. (Notice the sneak peek I'm letting you have of the newly madeover bookcases in the office??? I'll be sharing those soon!)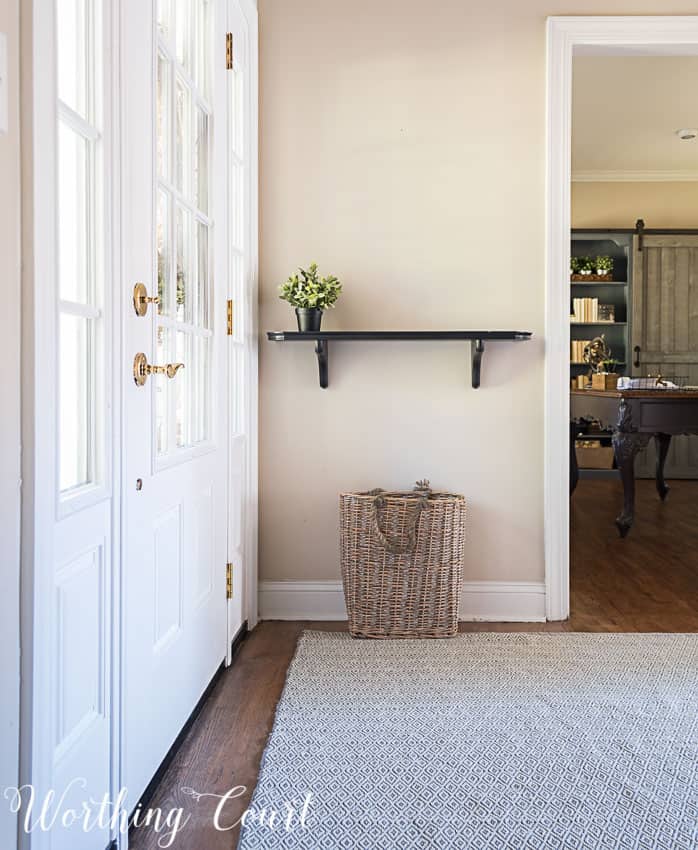 This wonderful rug is already bringing my foyer to life. Plus, it's Buddy approved!