It's All About The Green – Spring In My Breakfast Area
I am bringing in fresh pops of green to my breakfast area!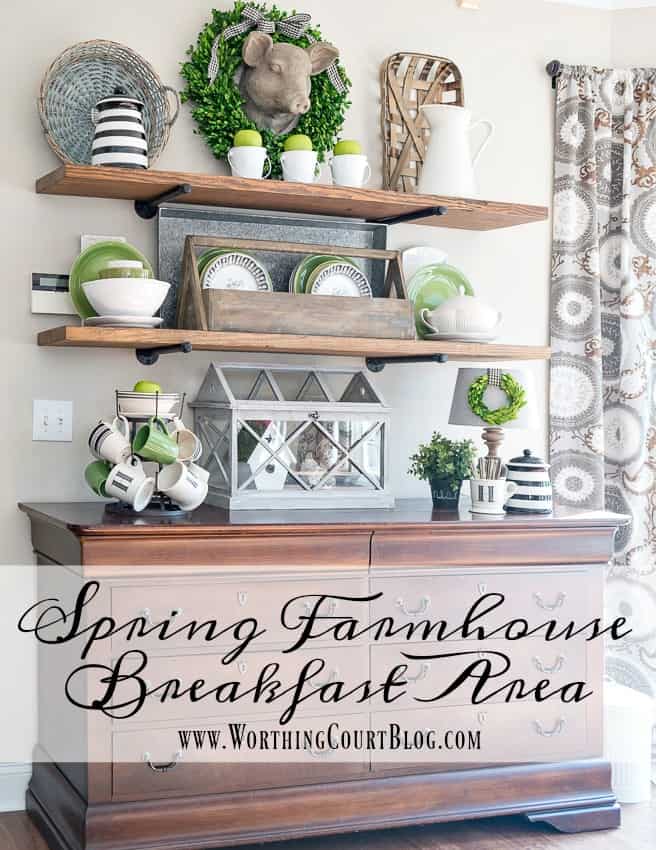 The official start of spring is on the horizon and I've decked out the open shelves in my breakfast area in green to celebrate the season!  Of course, I kept it super simple by pairing the black and white dishes that I already had with a few fresh green dishes and mugs from the dollar store.  No matter the time of year, black, white and green is one of my favorite color combos.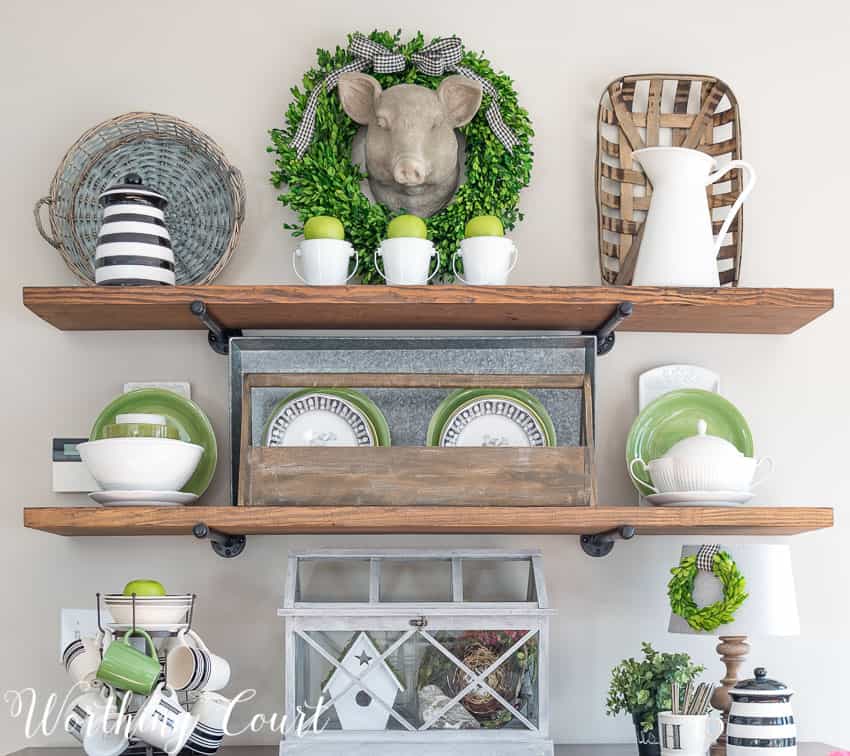 I added my closed terrarium filled with a birdhouse, a couple of nests and a chippy concrete bird.  That birdhouse was originally painted with Christmas colors, but I gave it a coat of white spray paint and covered the roof with some stick-on moss.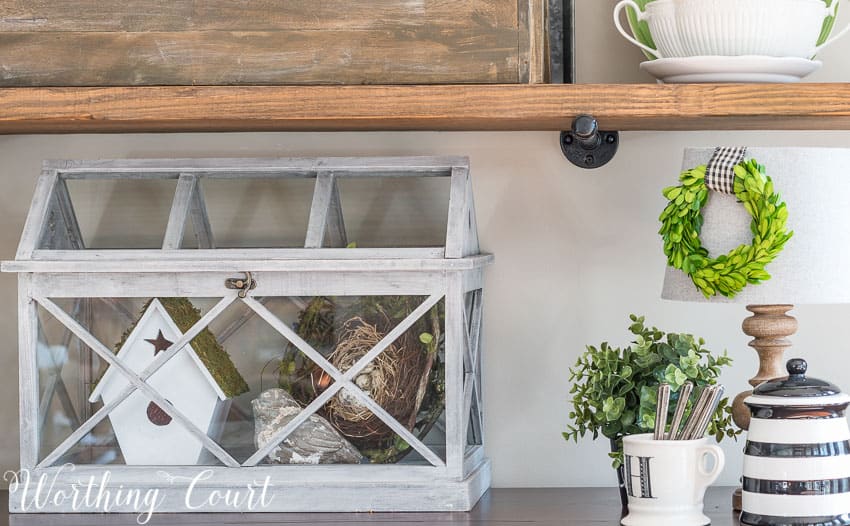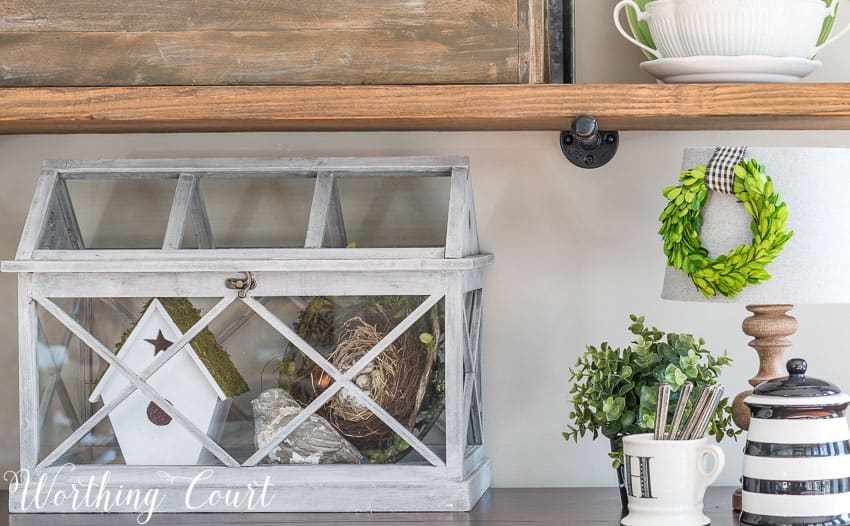 I only needed to add two green mugs to my mug tree for an bit of an accent.  You can see that I've layered a couple of different shades of pretty green plates in the toolbox with my other plates.  By using what I already own, I was able to only spend $6 for a fresh does of spring in my breakfast area!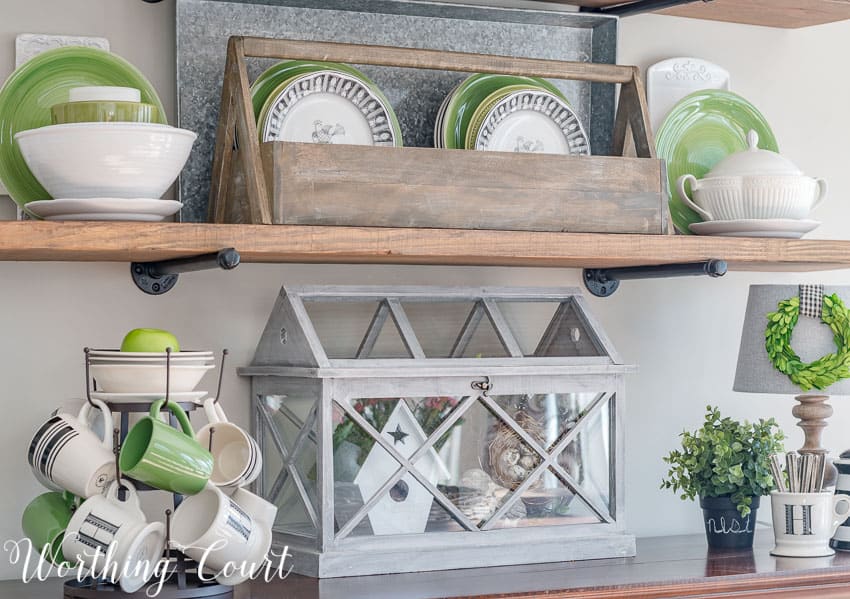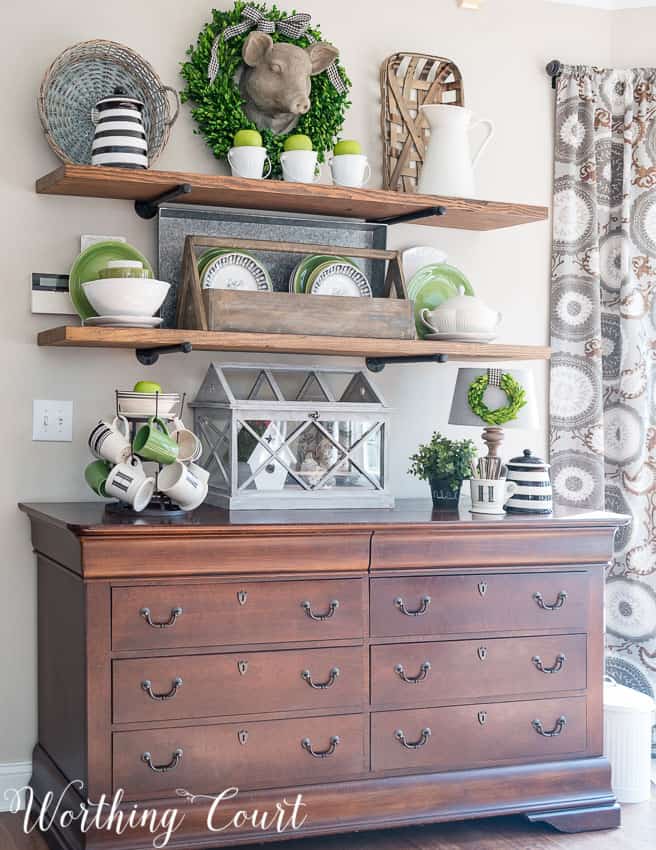 The spring centerpiece for my kitchen table couldn't possibly be any easier!  All I used were three potted pink flowers from the grocery store lined up in a wicker tray.  You might remember these from the very special weekend that we had here a couple of weeks ago!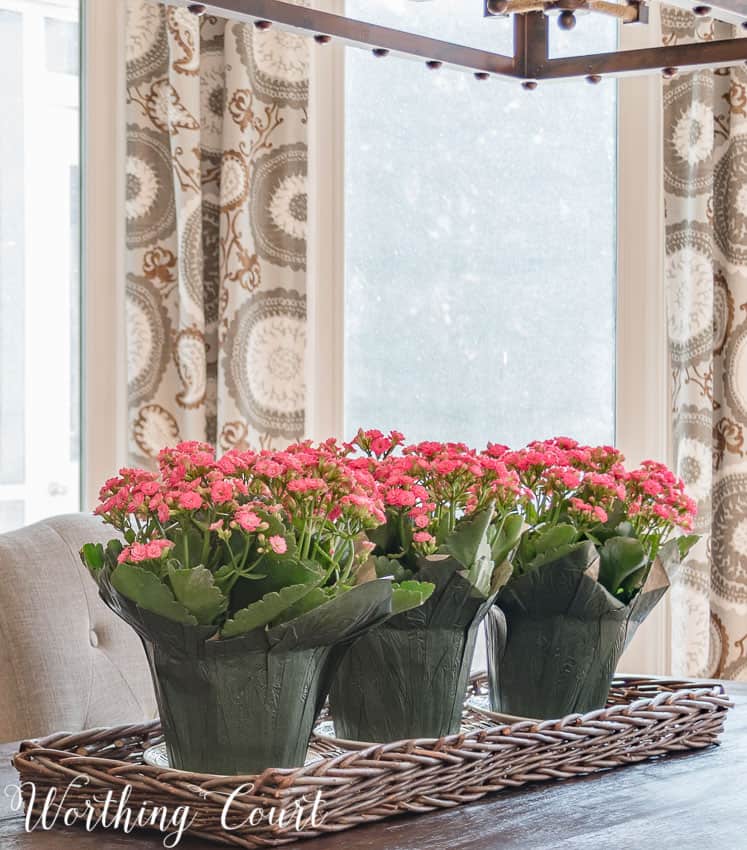 I love the pop of bright color that they add to the room!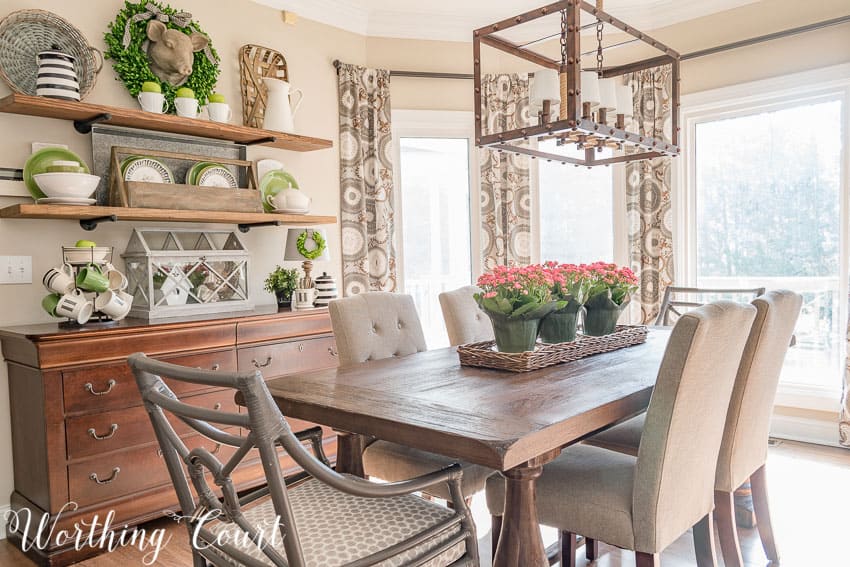 What's your favorite way to welcome the spring season?
Sharing at THESE great parties.