My Favorite Common Elements Of A Spring Mantel And Hearth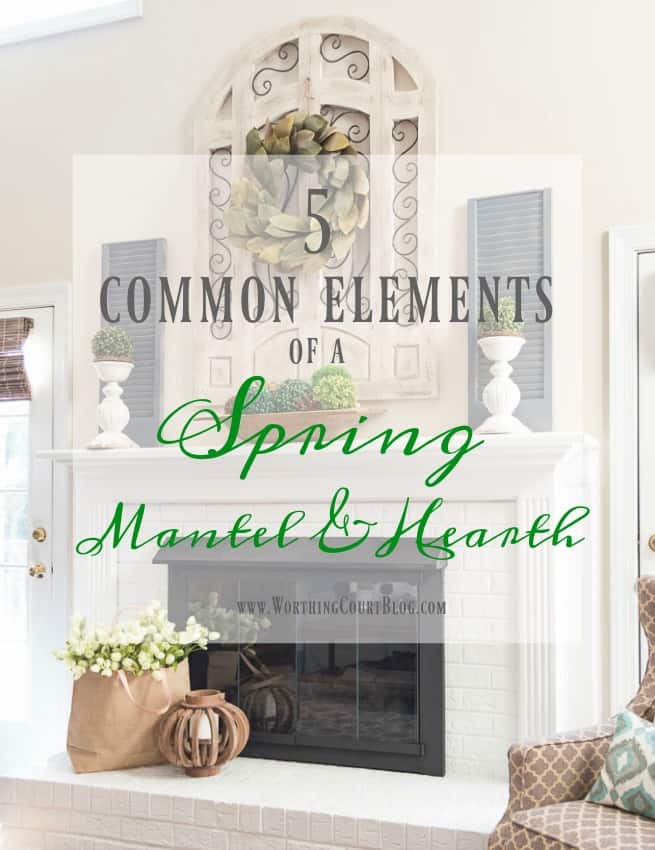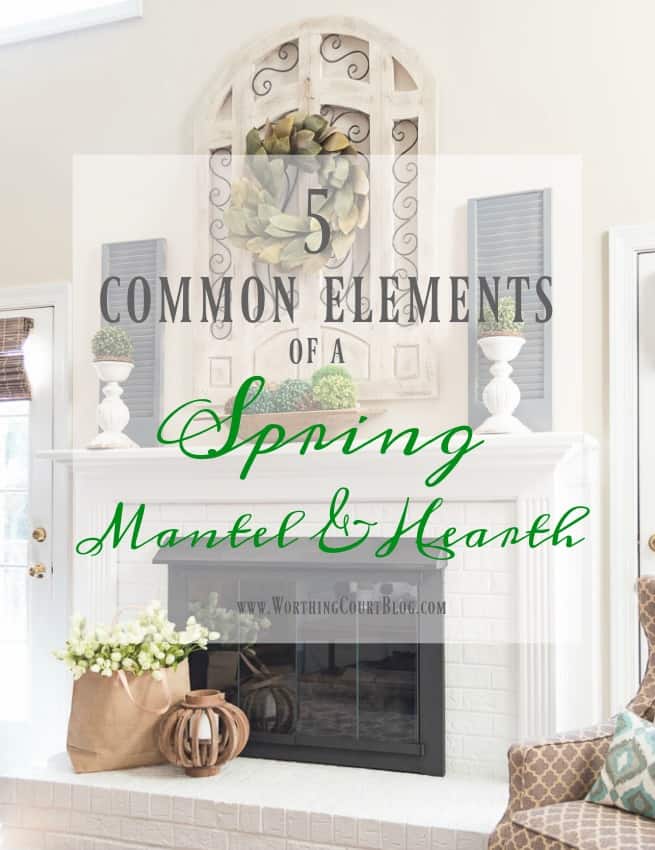 Pin
I've discovered that I have a favorite "recipe" for decorating my fireplace for spring that I use over and over again. I love to use some variation of each one of the "ingredients" every year!
#1: A Backdrop – Not Just The Wall
This pretty much applies to my fireplace year round, not just in the spring. But, nevertheless, it's what I start with. My backdrop consists of 3 things:
a neutral color palette – this allows me to use any color that I choose for the accessories
a tall element in the center – great for giving more presence to wreaths, art, etc.
a pair of shutters, one for each side of the mantel – to extend the visual width of the wall above the mantel
If you missed it, make sure to read my post, The Secret To A Pulled Together Room And How To Achieve It, and you'll understand just why having a backdrop is so important.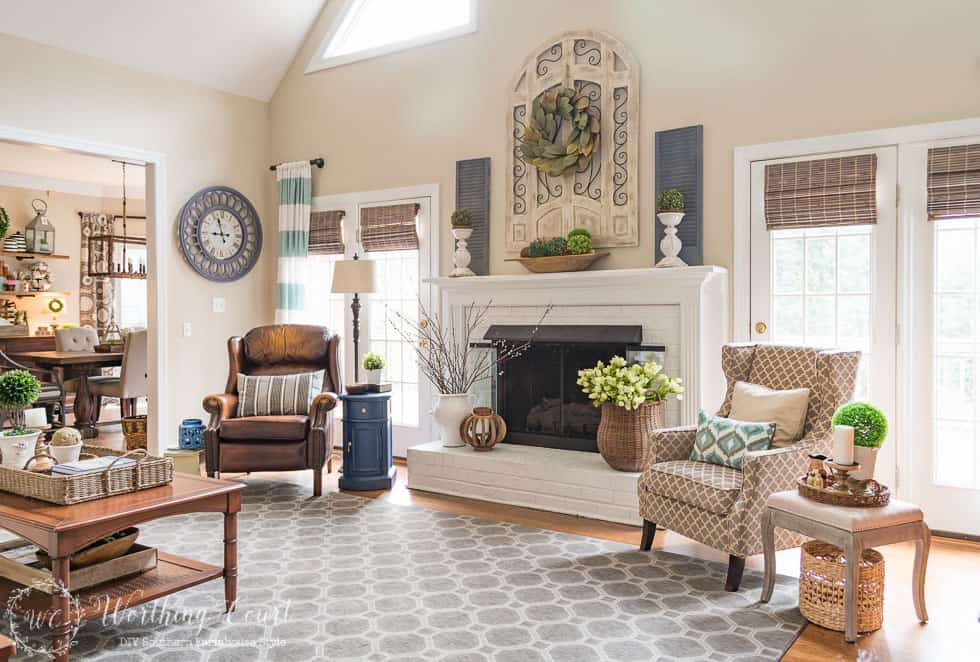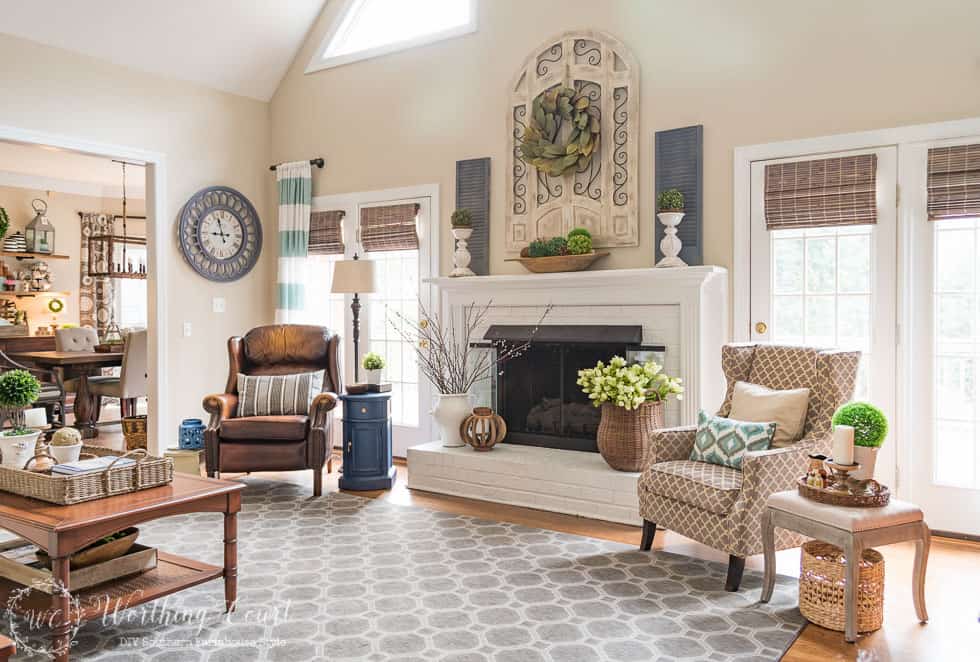 Pin
#2: Greenery Or Flowers – Think Outside Of The Box
There are so many ways to incorporate greenery and/or flowers – and it doesn't just have to be some greenery in a pot! Some of my tricks:
loading up a burlap tote with several bushes of artificial tulips that were recycled from a spring centerpiece
filling a large dough bowl with greenery covered orbs
placing faux boxwood orbs, instead of candles, atop chunky candlesticks.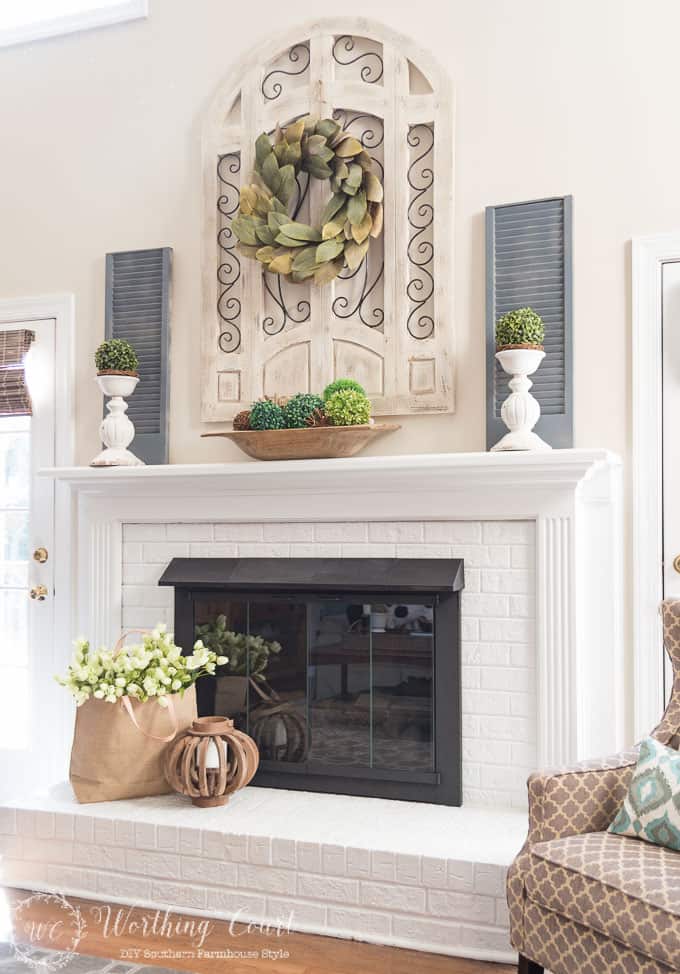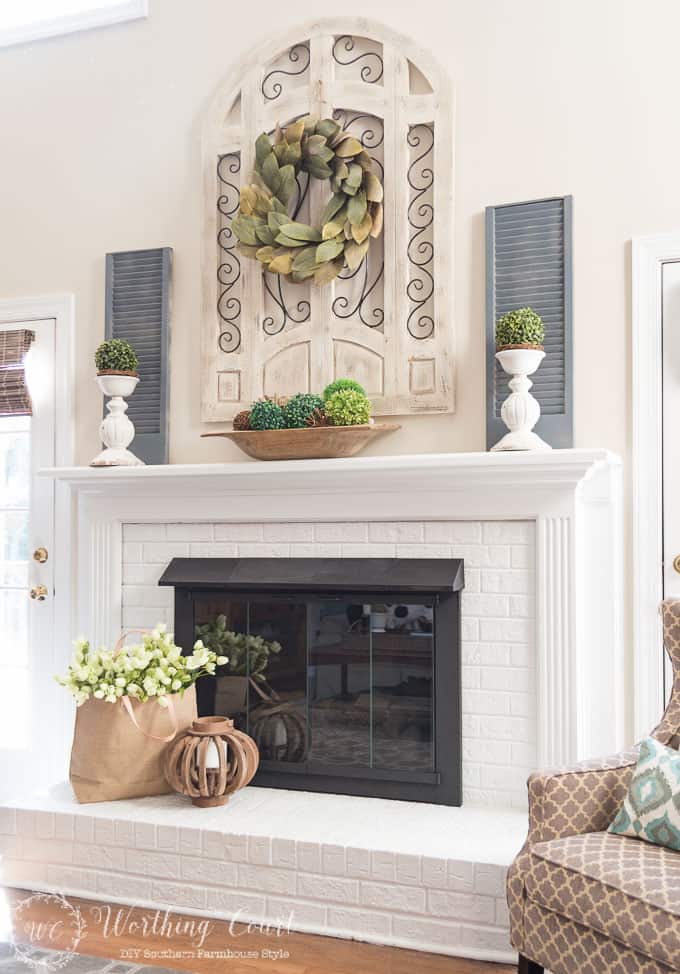 Pin
#3: Texture Baby
Texture can be added with baskets, flowers and plants, branches, etc. Even the louvered shutters, that are a part of my backdrop, provide texture.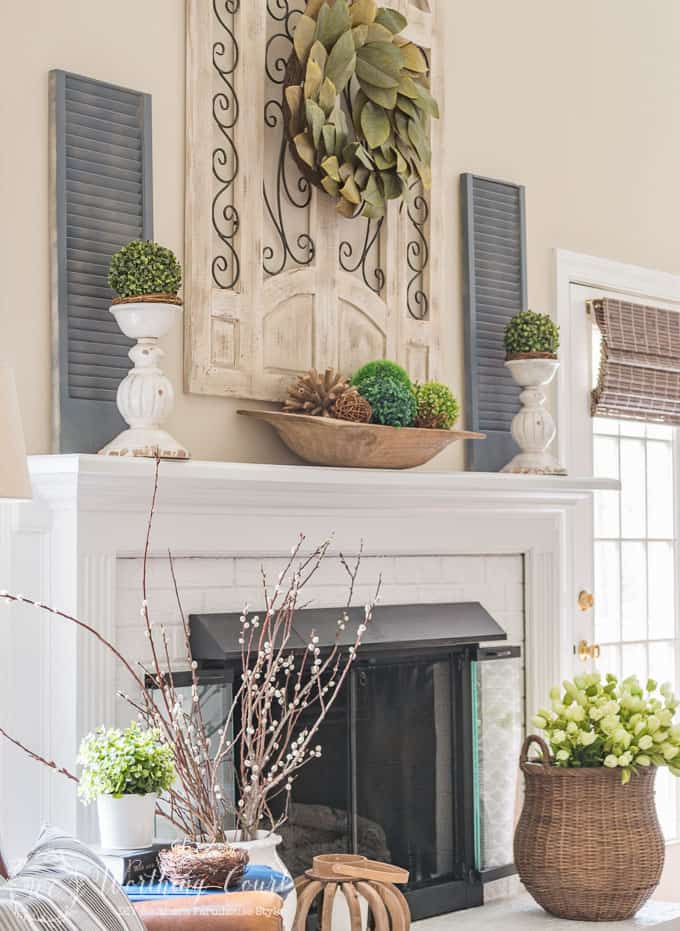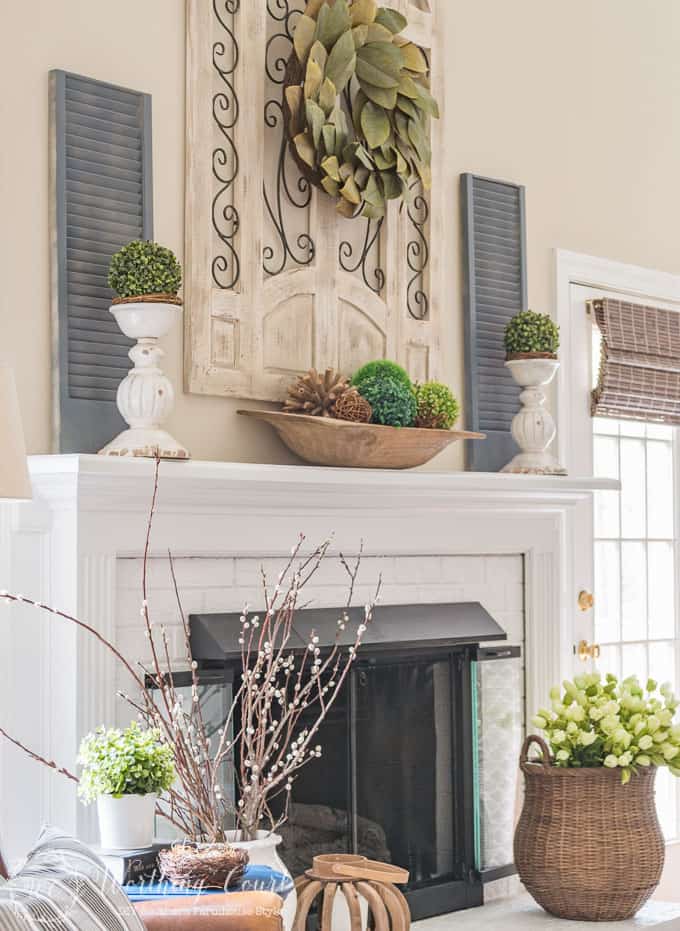 Pin
#4: Porcelain Or Crockery Containers
This is another element to fireplace decorating that you'll find me using year round. I especially love thick, chunky, heavy pieces of crockery as opposed to delicate porcelain pieces.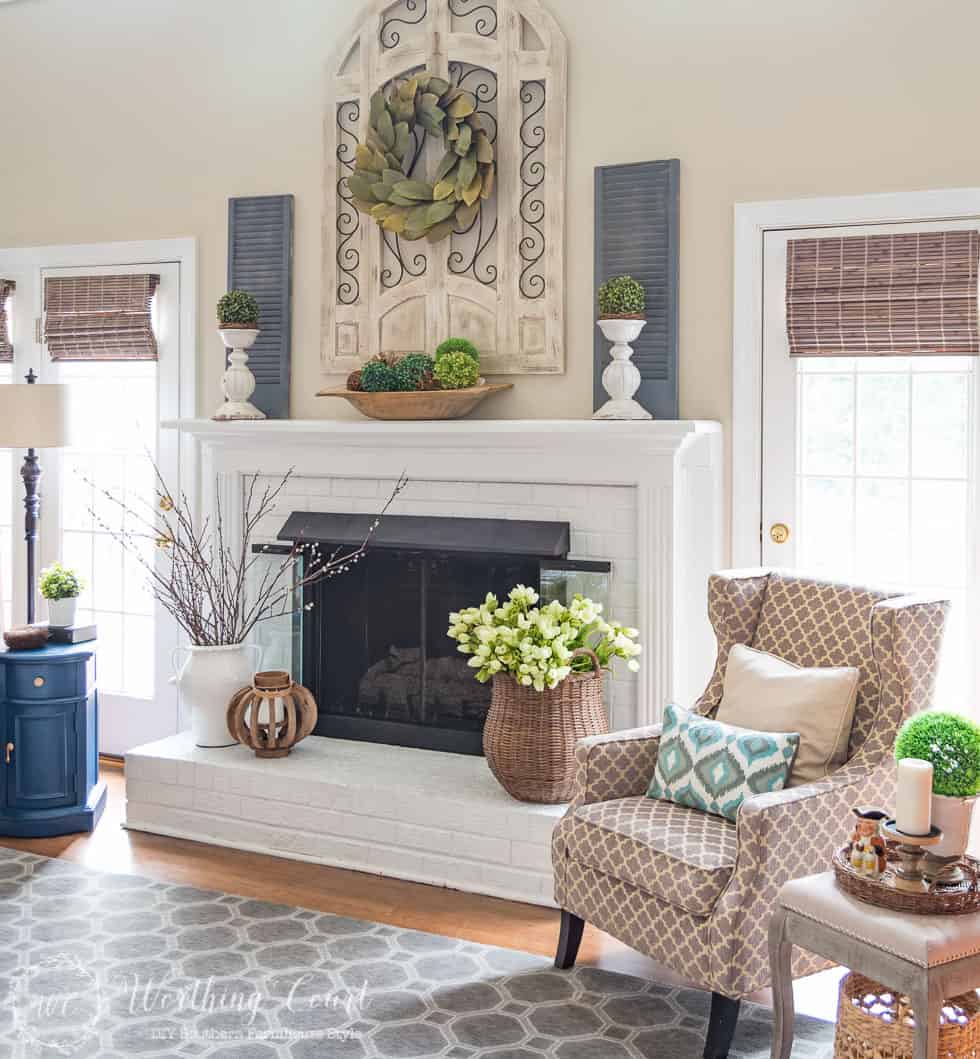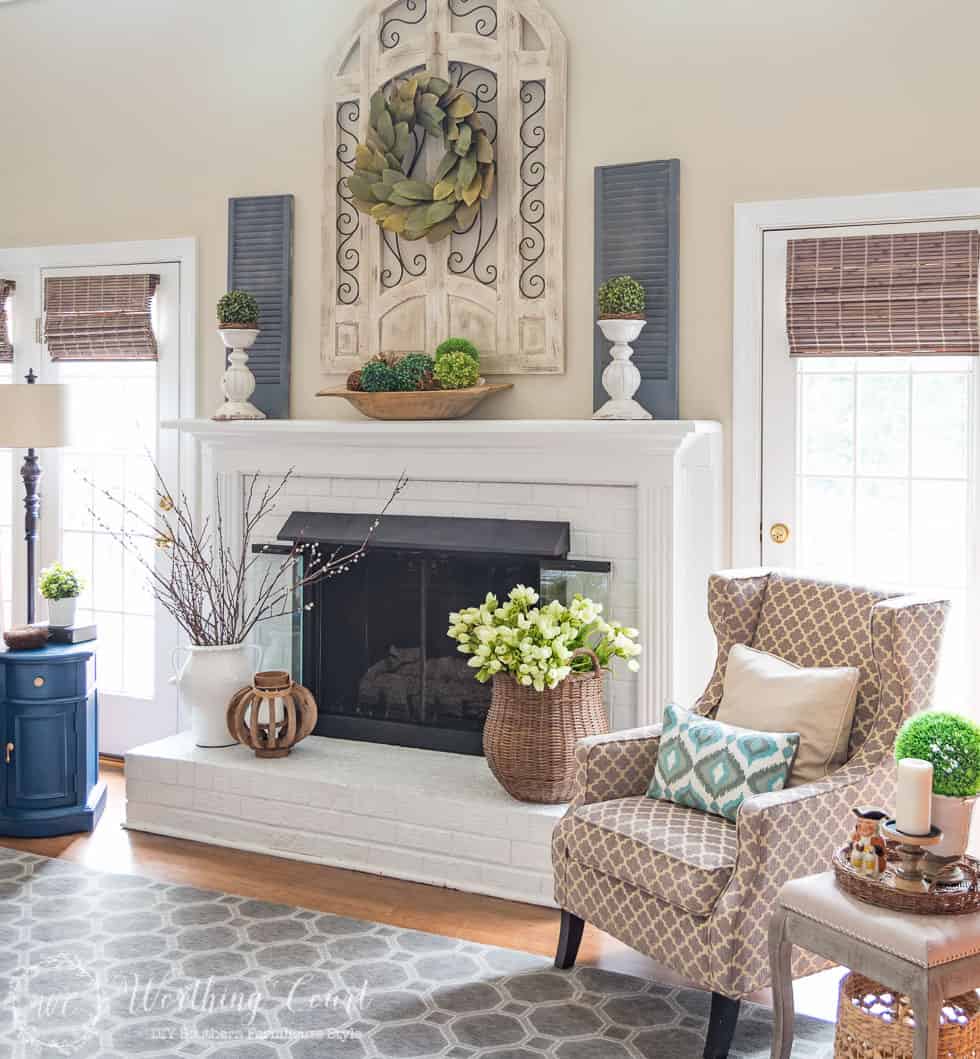 Pin
#5: Just A Little Bit Of Color
Adding the color green for spring decorating kind of goes without saying, but my other favorite color to use in the spring is a soft shade of blue. It's difficult to see in this picture, but I carried a bit of that same soft shade of blue from the hearth up to the mantel, by placing a blue candlestick inside the tall lantern.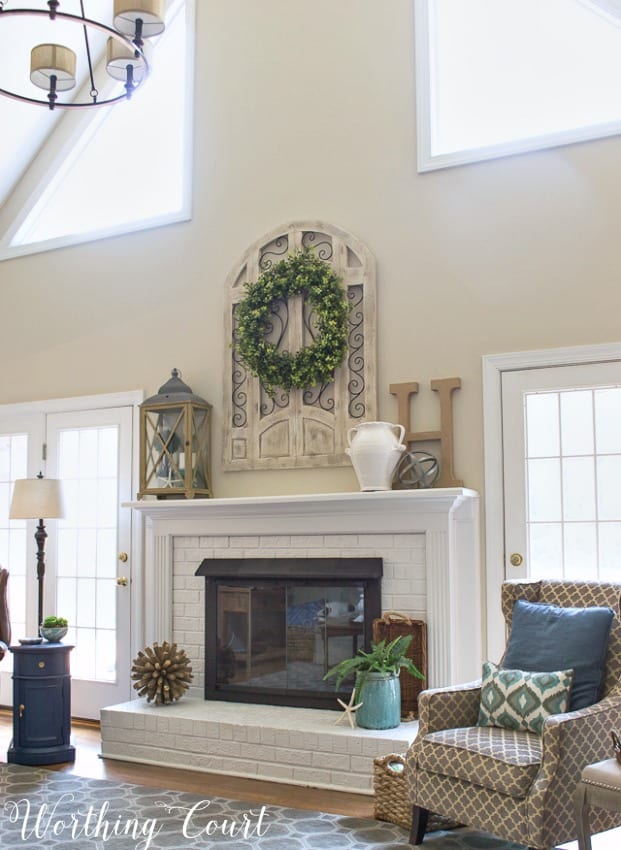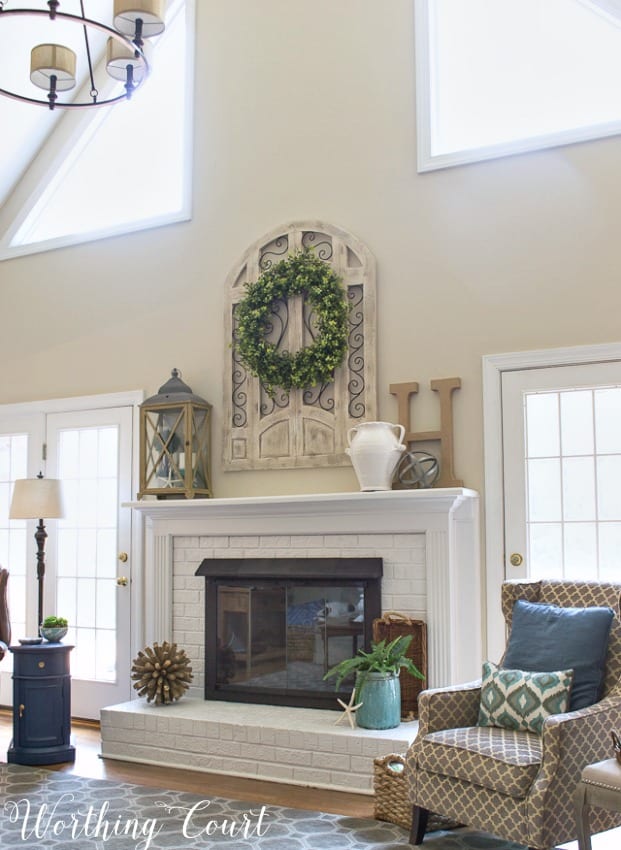 Pin
So, tell me – do you have a favorite decorating "recipe" that you like to use? What's your most used "ingredient"?
Sharing at THESE great parties.