Step By Step Directions For Putting Together A Spring Dough Bowl
Do you have a wooden dough bowl and are struggling with how to fill it? These step by step directions will take you from an empty bowl to one overflowing with spring and summer goodness!


I love my dough bowl today as much as the day that it arrived in the mail and I still get excited with all of the possibilities when I'm ready to fill it!
I was on the hunt for a large dough bowl for a long, long time. Sure, they're easy to find, but finding one at a price that I was willing to pay was a whole 'nother story. In addition to being budget friendly, I was on the lookout for one that was large, but not humongous and had a level bottom so that it wouldn't tilt or fall over.
Also I had all sorts of visions of what I could do with it, but when it came time to actually fill it, fear stepped in and froze me right up. I couldn't think of much else to do with it other than to fill it with twig and faux greenery orbs. I moved it from place to place in my house, with those same ole greenery and twig orbs in it. B-O-R-I-N-G!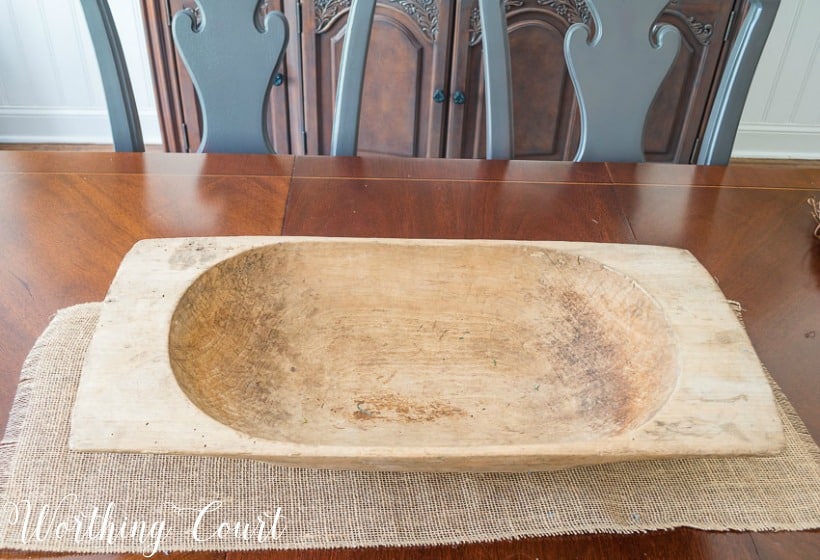 Pin
Speaking of fear – why do we do that? Why do we get so scared that we freeze up and wind up doing nothing? If you have a cure for that, please share! When I was putting the finishing touches on my dining room makeover, I decided to chase fear away and just go for it. And you know what? It wasn't so hard and scary after all.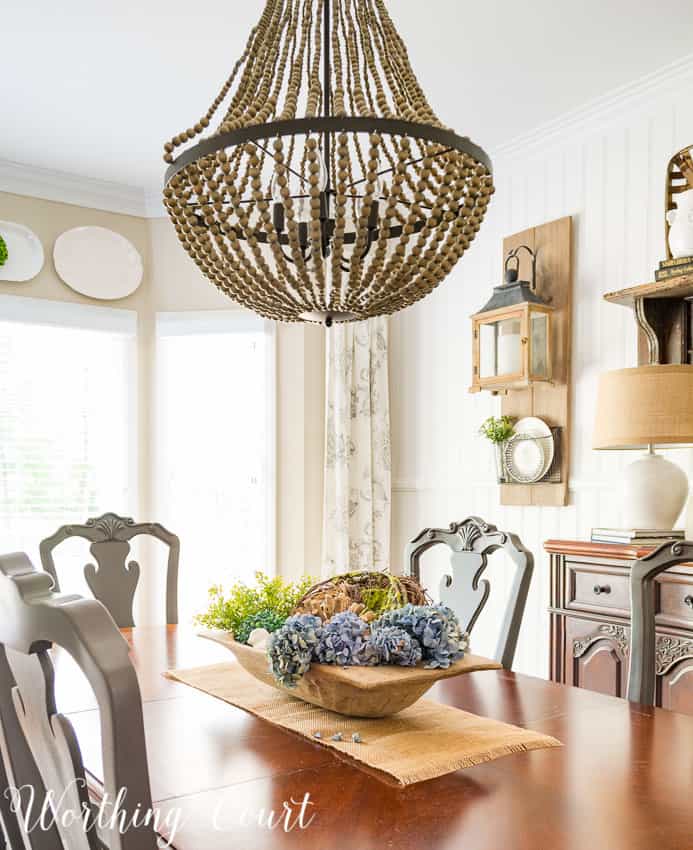 Pin
But back to the dough bowl – I needed a pretty spring centerpiece and I wanted one that would carry me right on through the summer, so keeping that in mind, I looked through my decor stash to see what I could find. I turned all of this stuff…..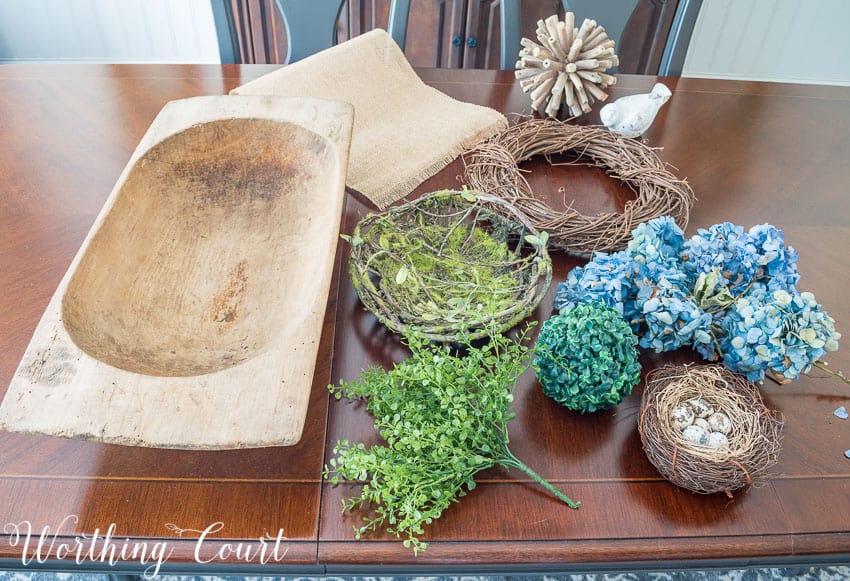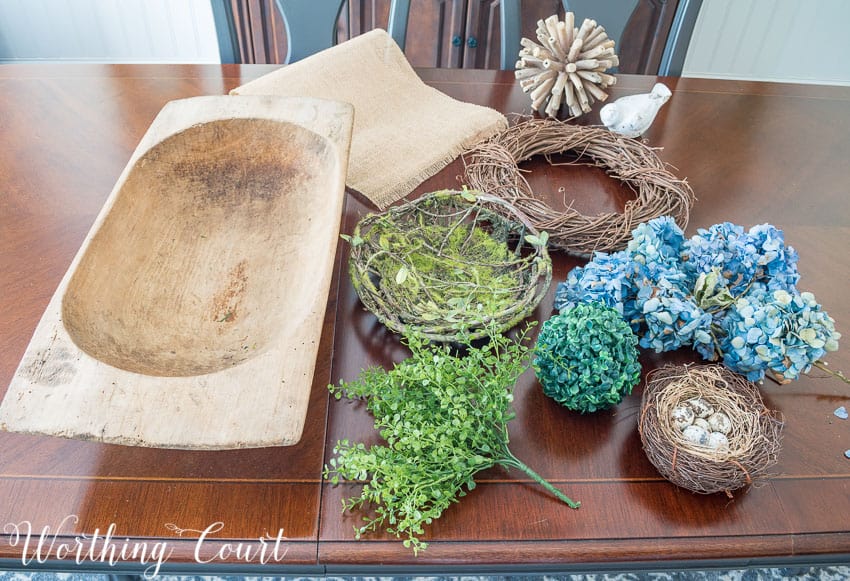 Pin
…..into this! I played and messed around until I came up with a layered and texture filled dough bowl decor arrangement that I loved.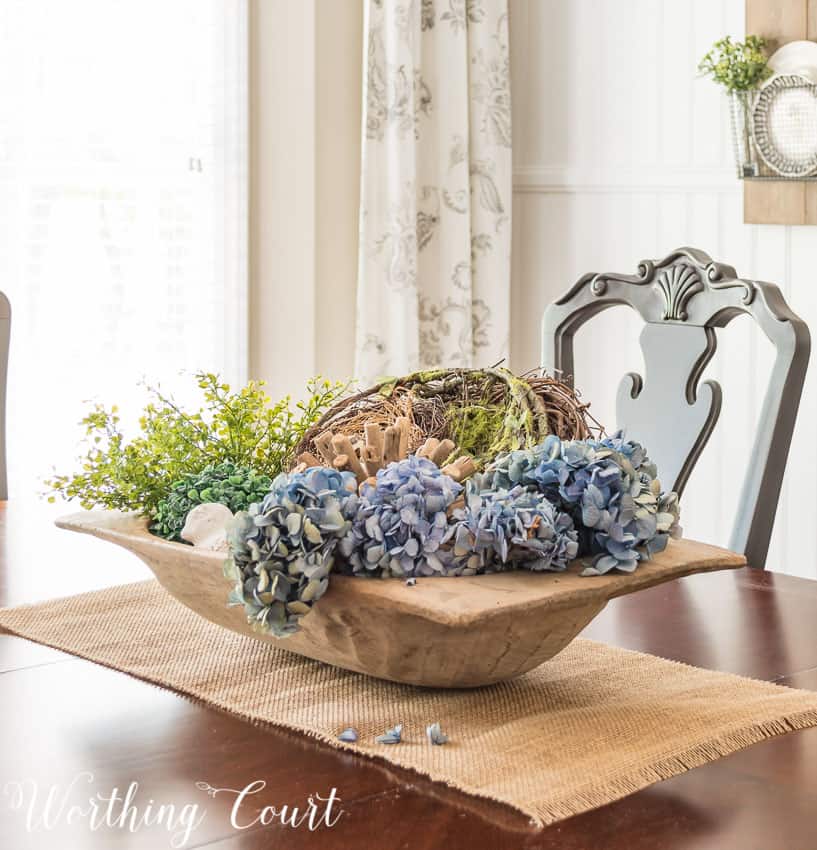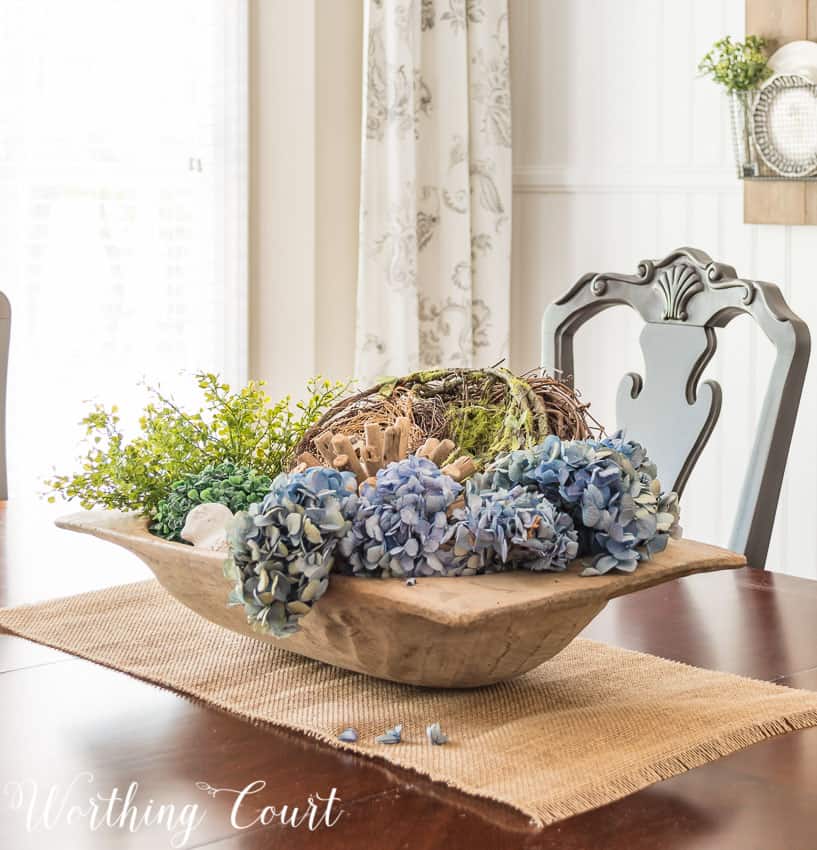 Pin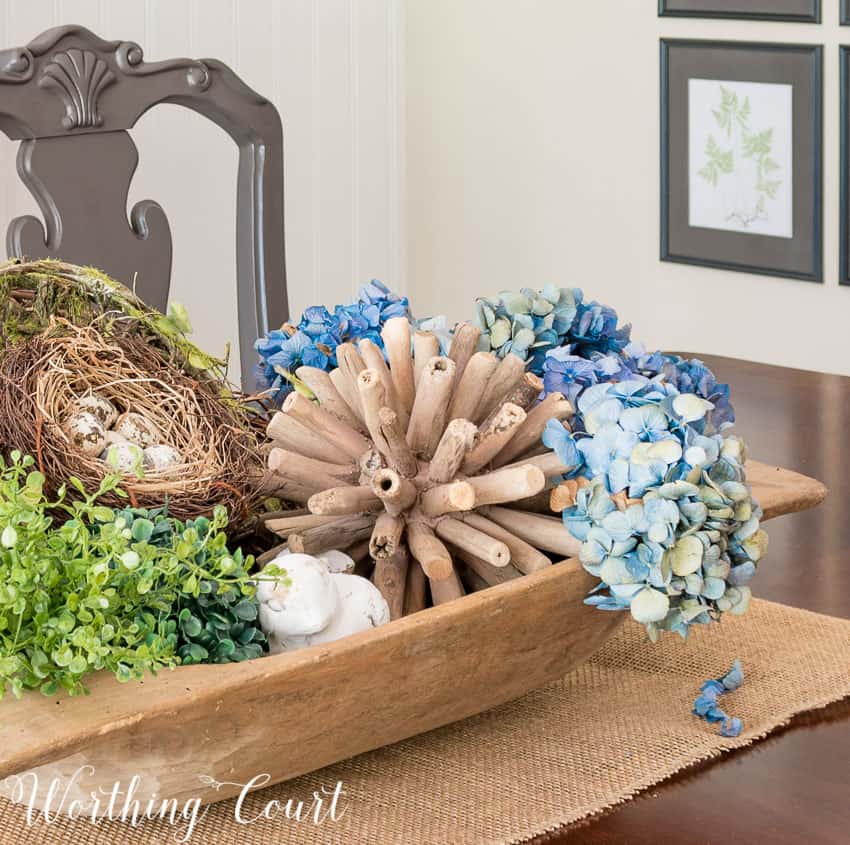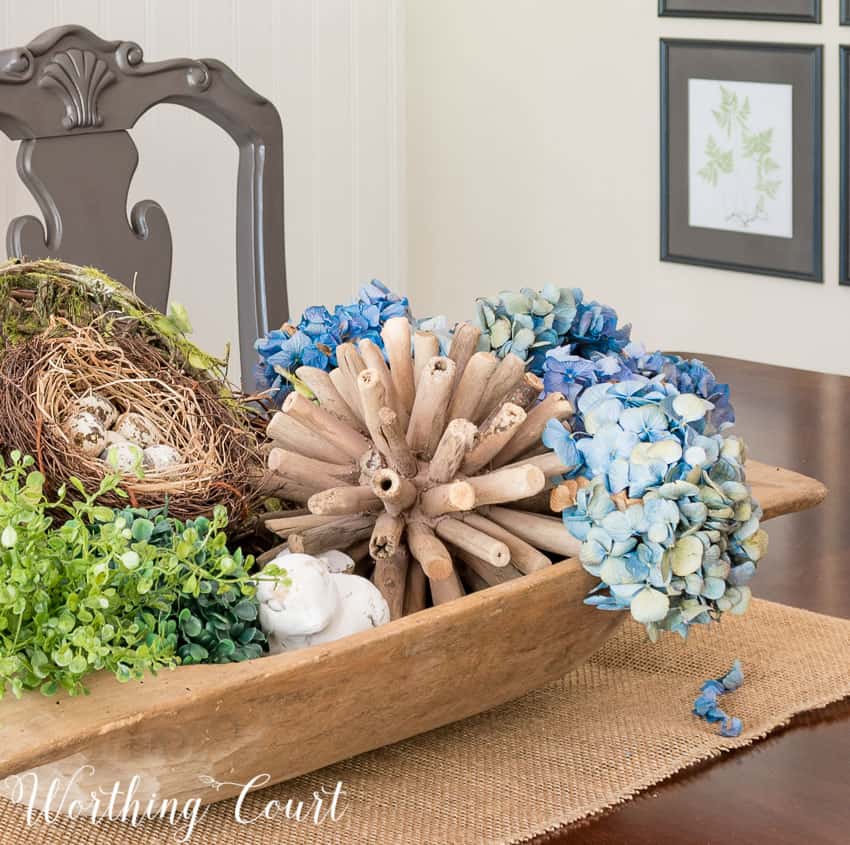 Pin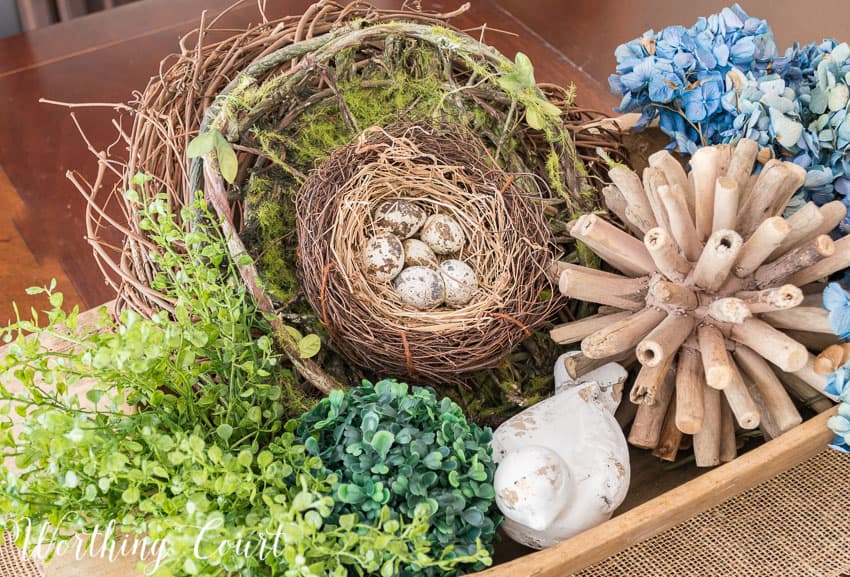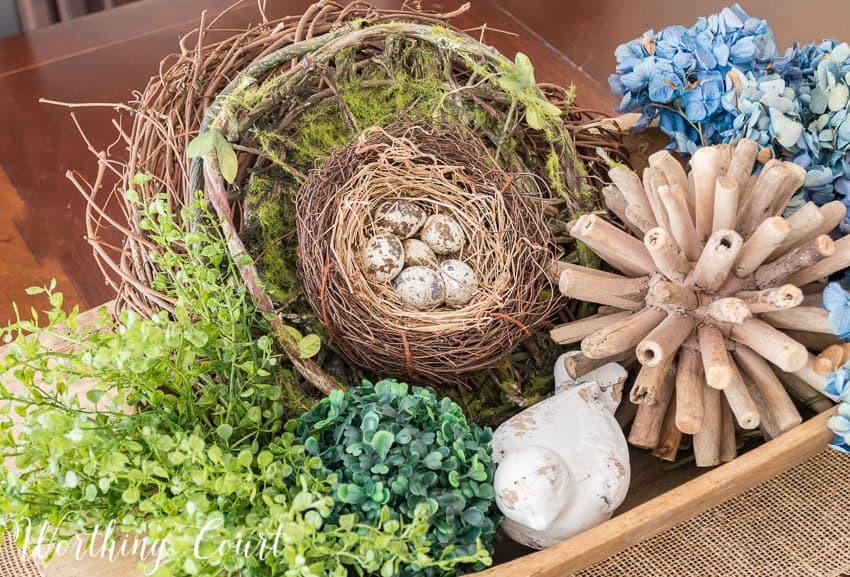 Pin
All it took was a little time and patience on my part. And being in the right frame of mind helped too. This graphic will show you exactly how I put all of layers together and hopefully help you.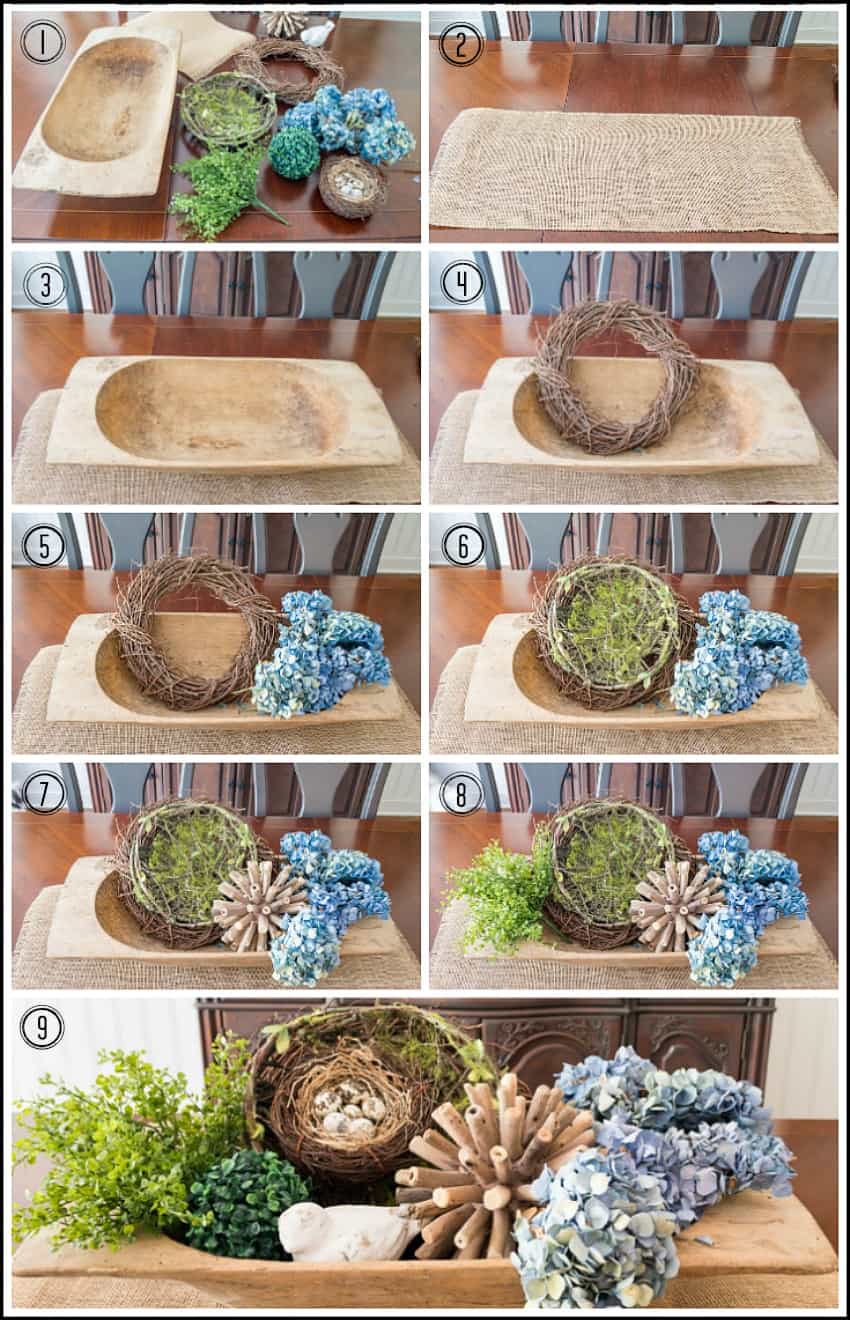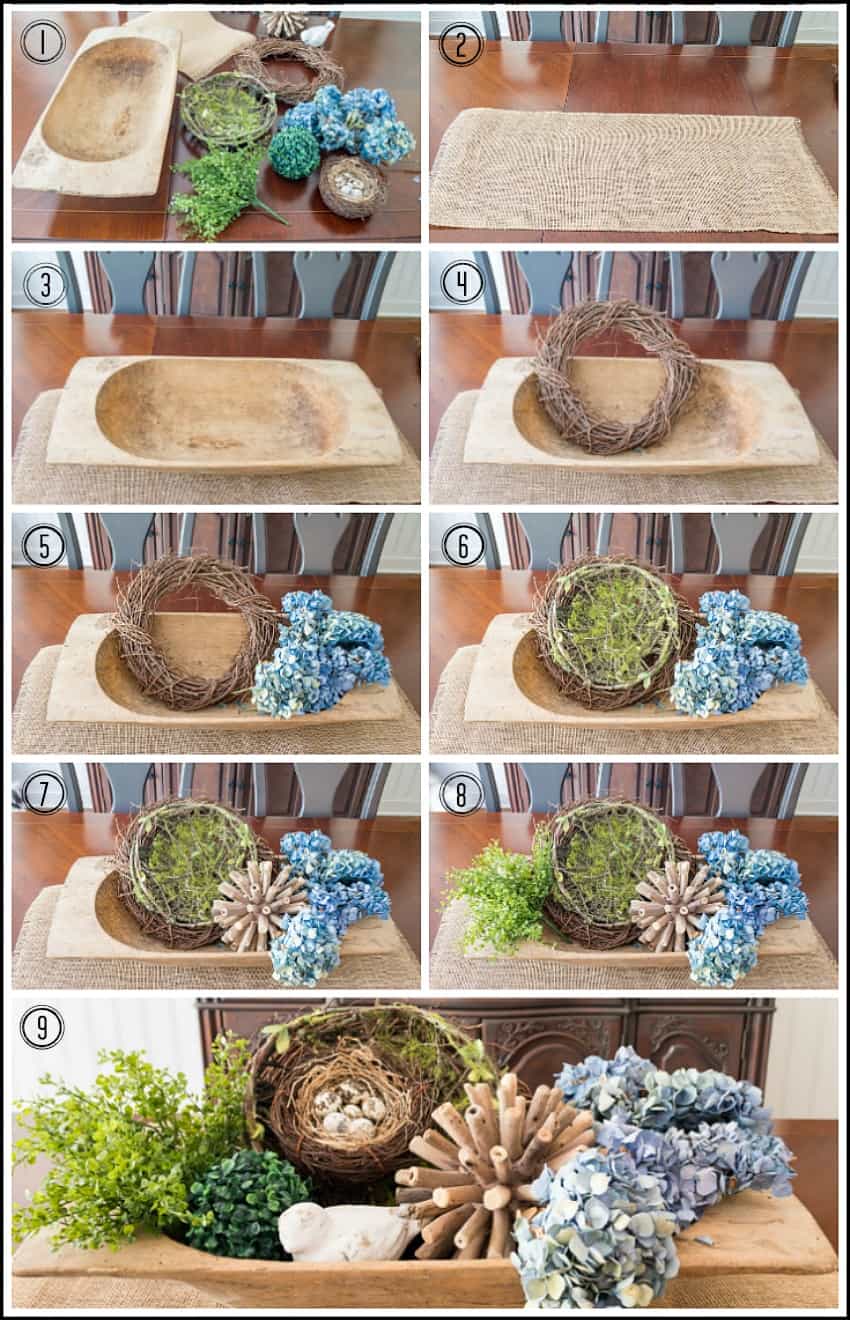 Pin
The "ingredients" in your dough bowl can easily be adjusted for the holiday or season. LESSON LEARNED: Don't let fear and indecision freeze you!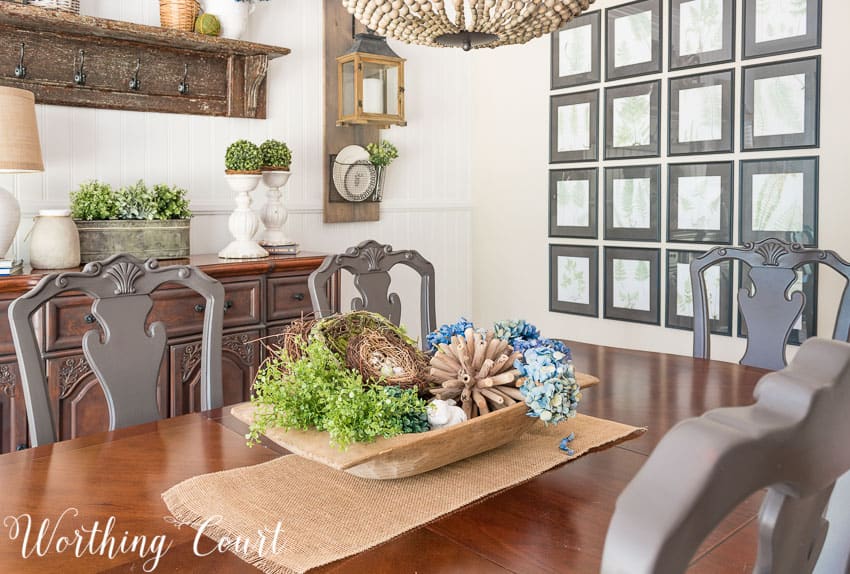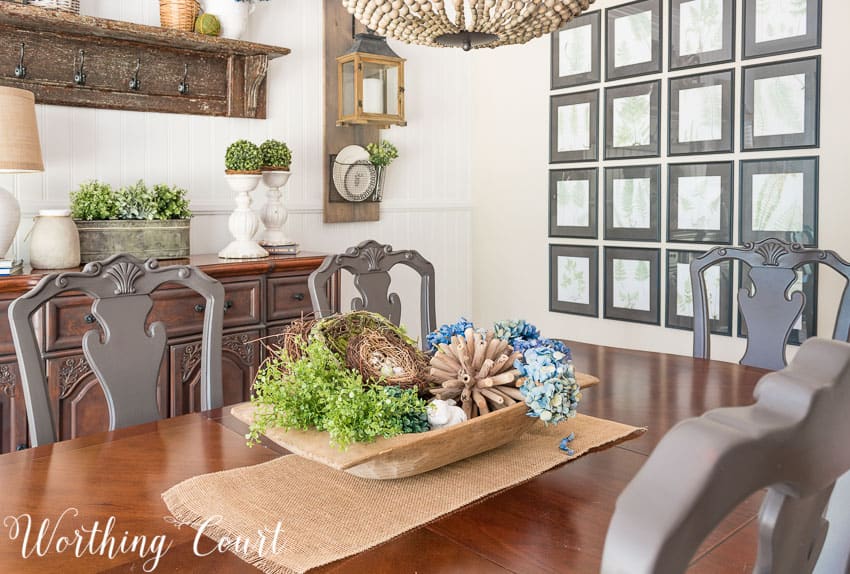 Pin



Pin