Are you ready to plan your spring decorating?  Let's talk about these spring decor essentials that you'll want to make sure to have on hand.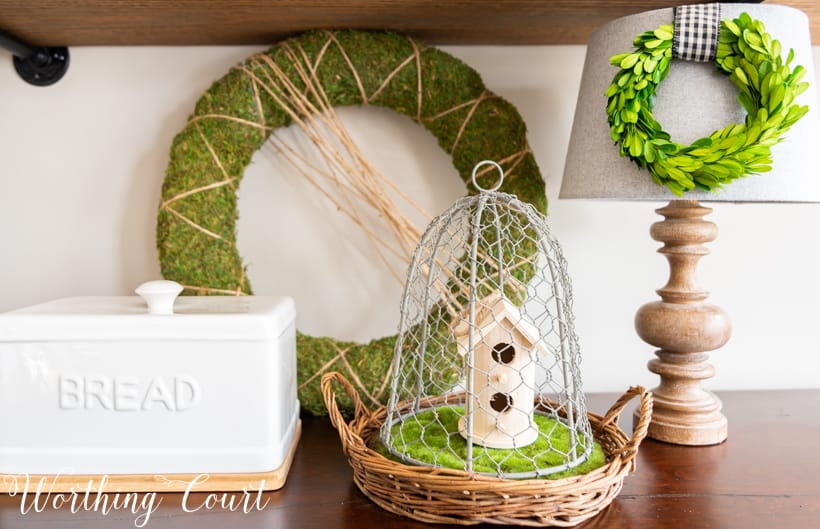 It's March 1st and I'm declaring that spring has officially arrived!  Okay, technically the calendar may not agree with me and the weather may not agree with me, but in my book, once February is over, that means it's spring!
I'm ready to refresh the interior of my home and bring it back to life after the loooong and dreary winter.  I've found that always having these essentials on hand will make my spring decorating easy, effortless and much more pleasurable.
WHITE DISHES AND ACCESSORIES
White goes with every thing during every season.  This time of year, it's especially useful for adding brightness to any space.  Think white dishes, white candles, white pitchers, white artificial florals, white linens and so on.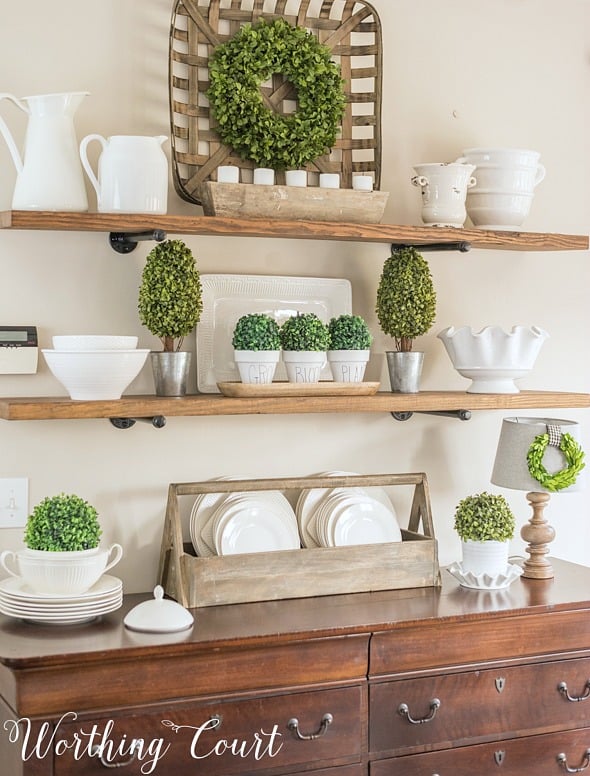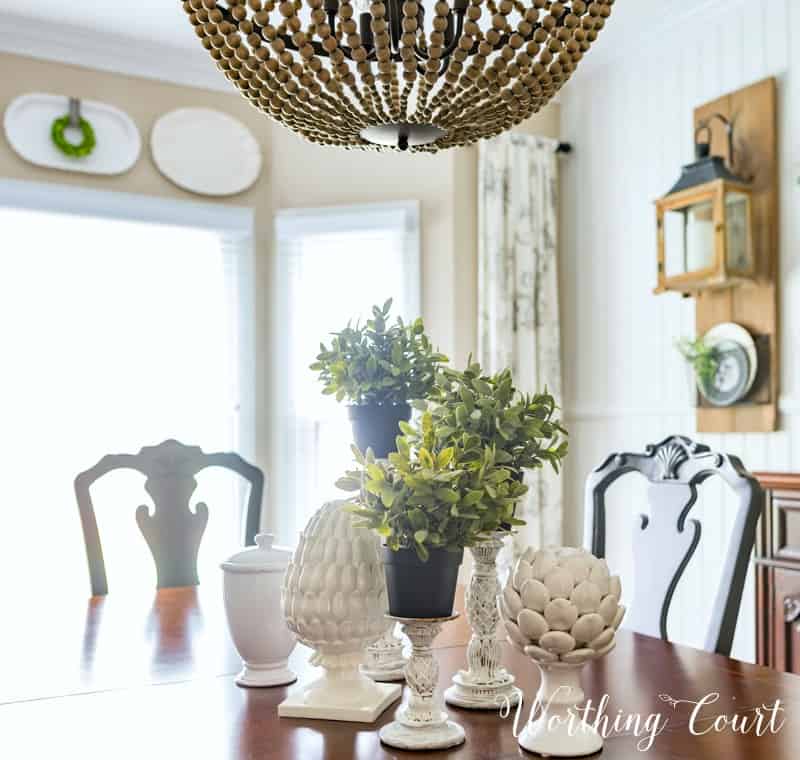 NATURAL WOOD ELEMENTS
I find that wood brings a certain element to a room that's hard for me to define.  No matter where you use it, it adds warmth and texture and tends to soften the harshness of hard surfaces.  I use a variety of wooden candlesticks, different shapes and sizes of cutting boards and small wooden accessories, such as birdhouses, tobacco baskets and doughbowls.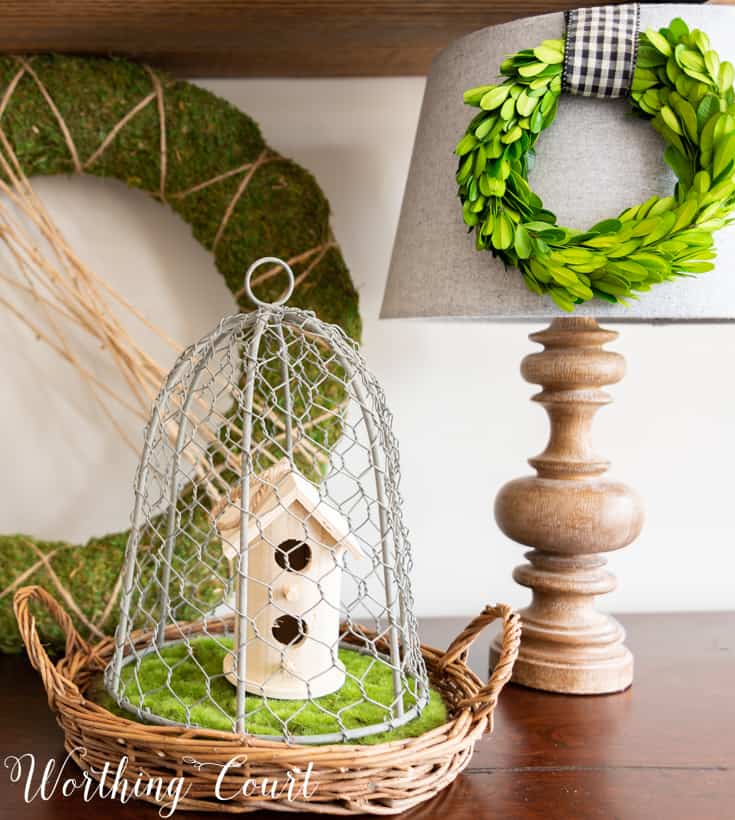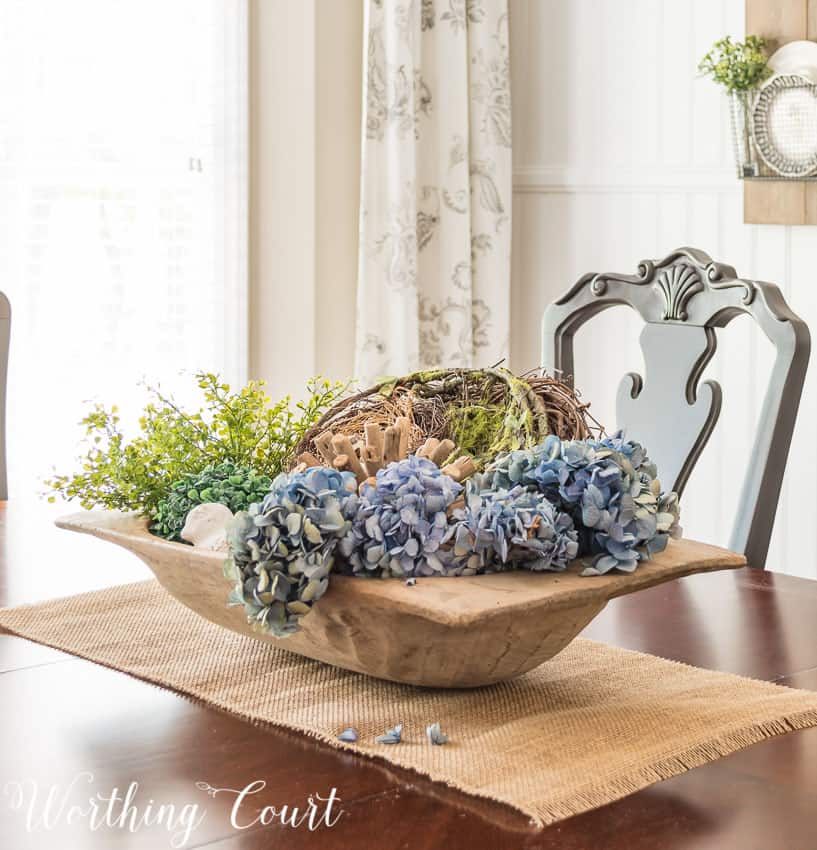 GREENERY – REAL AND ARTIFICIAL
I have a mix of both real and artificial greenery spread throughout my home.  It brings life and texture to a room like no other element!  It just doesn't make sense to always use a live plant in certain areas, such as places where the light is extremely low or where I can't find a live plant to fit the "look" I'm after, so I no longer hesitate to reach for my artificial greens.  And what a long way they've come over recent years.  I use artificial wreaths, swags, sprays, individual stems and large and small potted plants.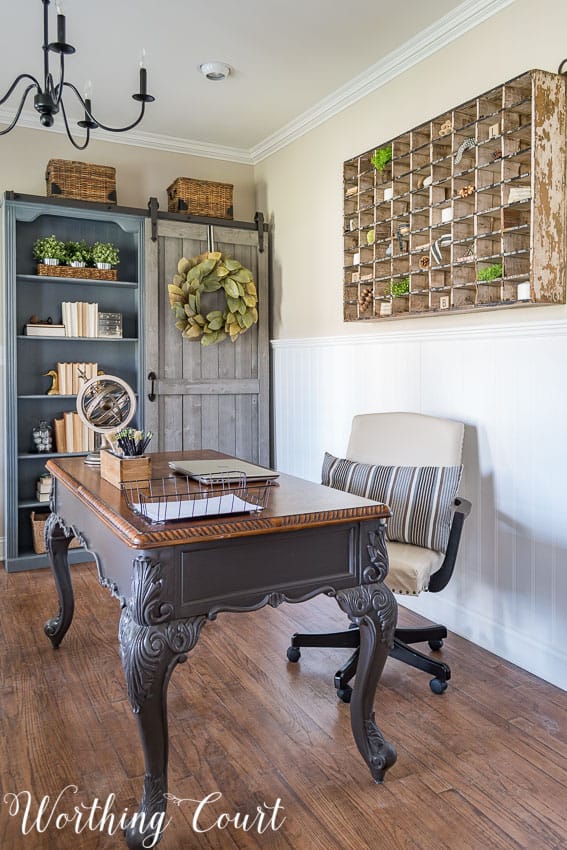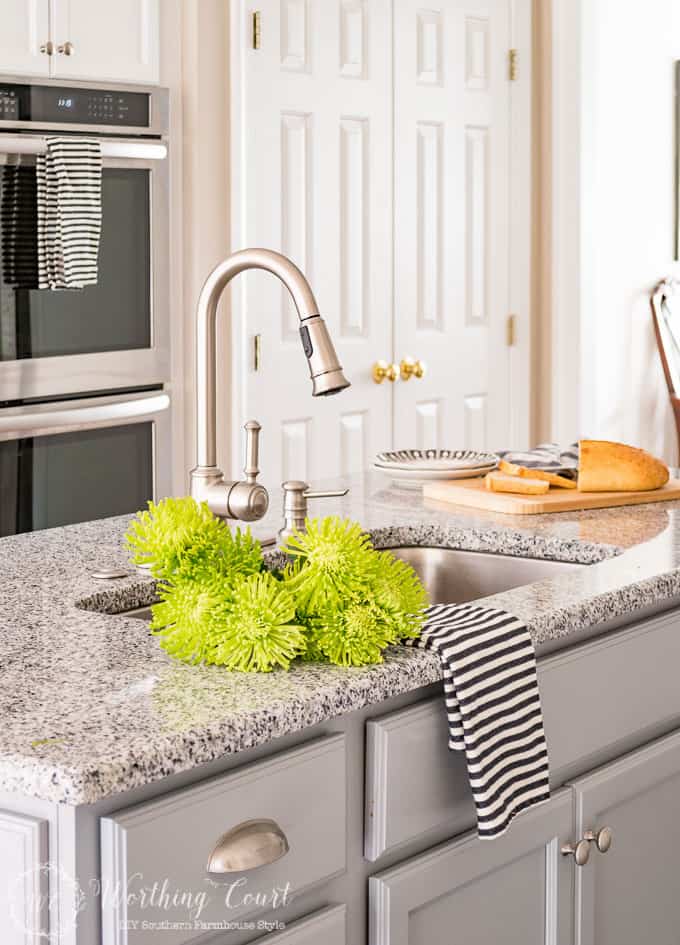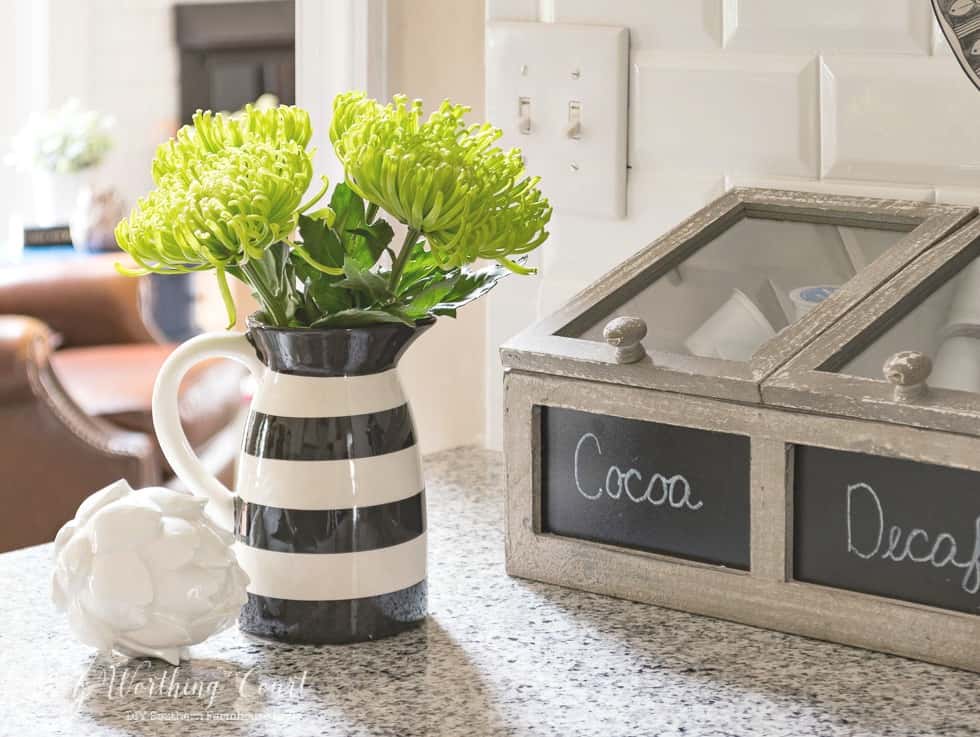 BASKETS
Baskets – how I love thee!  Baskets aren't always wicker or some sort of woven natural element – they can be woven metal or solid metal too.  During the spring, I love to fill them with throws, pillows and armfuls of artificial flowers and greenery.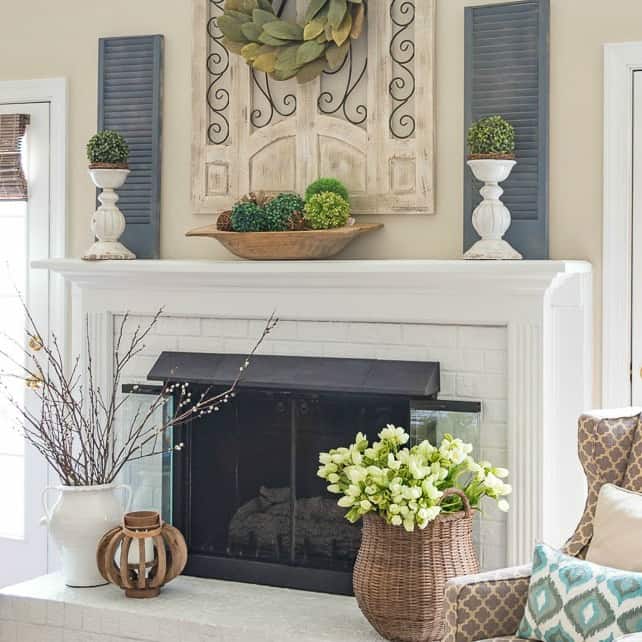 TRAYS
Oh my goodness – trays.  I use them everywhere!  They're usually very affordable and are perfect for using as part of a display, corralling a grouping to help the vignette look intentional and cohesive and are one of my go-to ways to ground the centerpiece on a table.  I have trays made from woven natural elements, wood and metal and tend to use the lighter colored ones when I'm decorating for spring.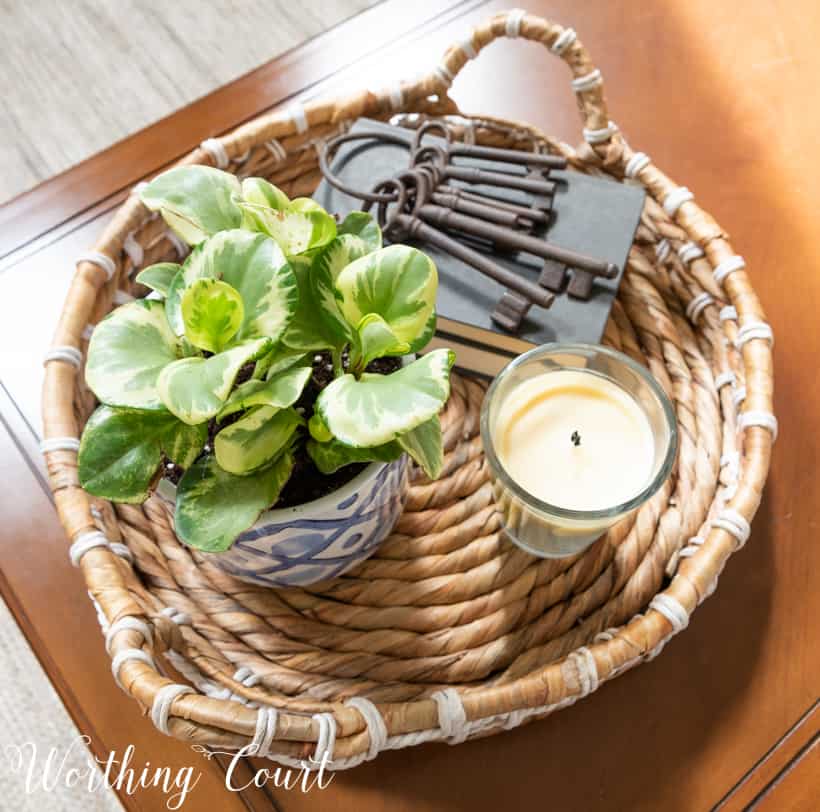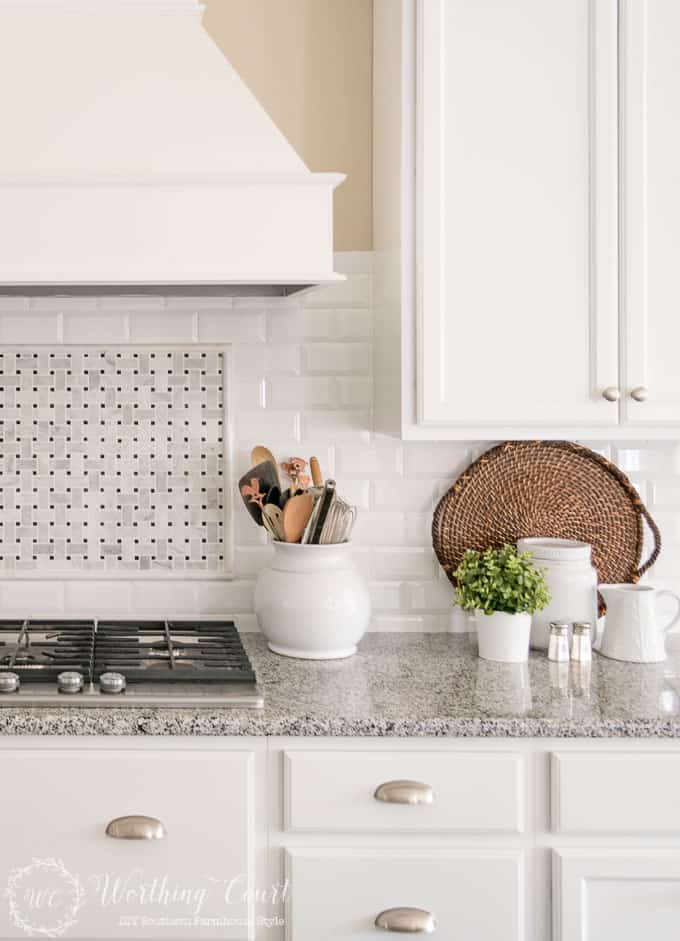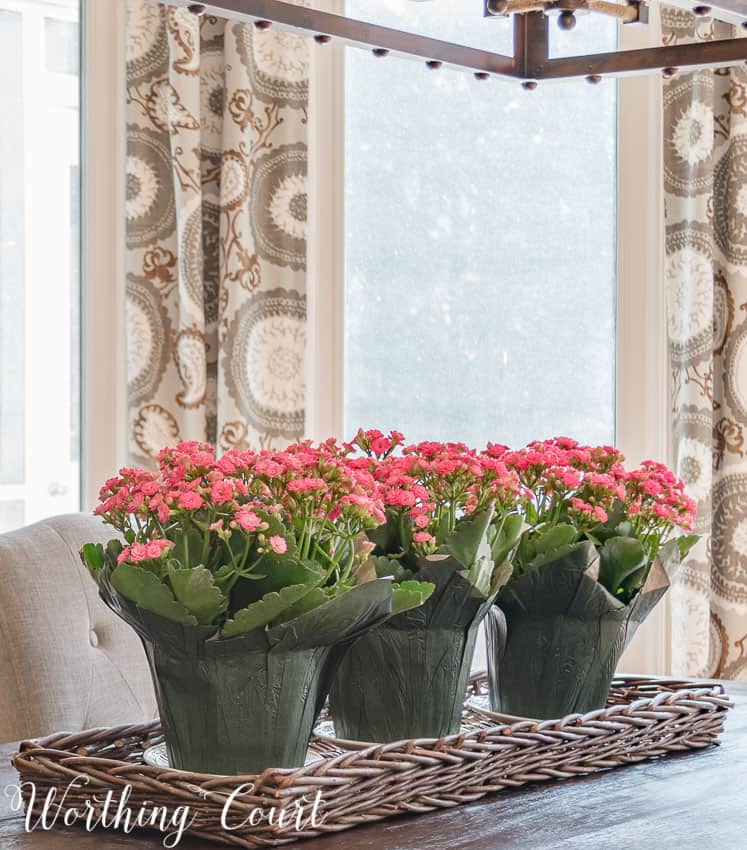 SEASONAL PILLOWS
This is a no-brainer item, but I wanted to say that I don't generally switch out all of my pillows every season.  What I prefer to do, is to keep a "base" of pillows that I use year round and just switch out one or two in each room for the spring.
I prefer using pillow covers whenever possible to save on storage space and expense and generally size up on the insert for a nice full pillow.  For example, whether it's a down or fiber-fill insert, I'll fill an 18″ 18″ pillow with a 20″ x 20″ insert.