How To Use Window Grids To Add Curb Appeal To Your Home
Curb appeal is so important! Check out the before and after to see what a difference adding something as affordable and simple as window grids to the windows in my home made.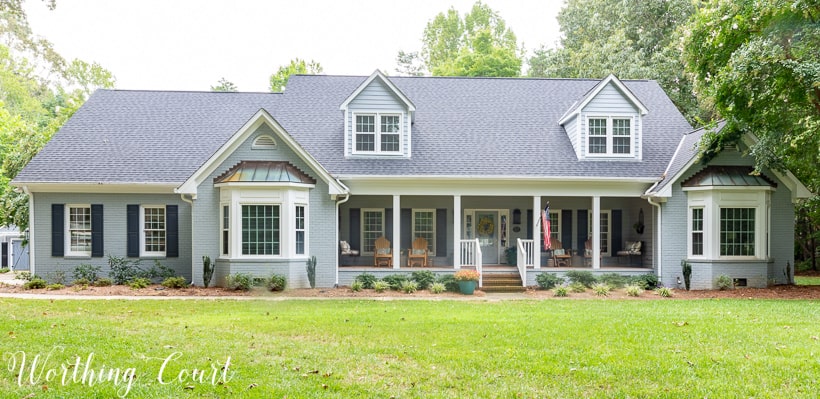 You might wonder what window grids have to do with curb appeal.  Now, I know it's a matter of personal preference, but I say everything!  Let's put this into context by taking a look at our house not too long after we purchased it, before we ripped out the overgrown landscaping.  We found this house online and knew that unless we found something horrible about it when we looked at it, it was going to be ours.  It was love at first sight and I'm not kidding one little bit.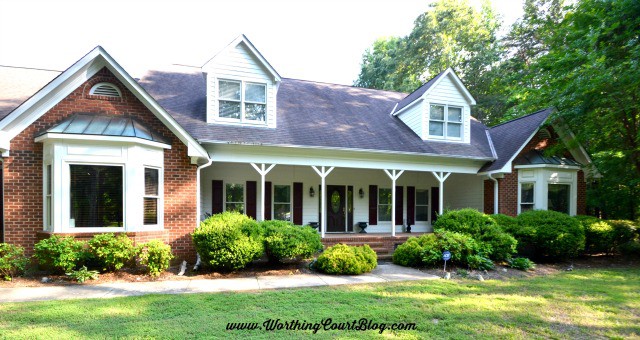 As much as I LOVED this house, there was always something missing to me.  Something that bugged me about the curb appeal of the exterior that I just couldn't put my finger on.  So, we replaced the roof (thank you insurance!), beefed up the columns, painted the brick (Sherwin Williams Network Gray at 85% intensity), painted the shutters charcoal gray (Sherwin Williams Cyberspace) and warmed up the coolness of the gray by adding wood rocking chairs to our front porch.  But it still wasn't quite right.  Close, but no cigar.  sigh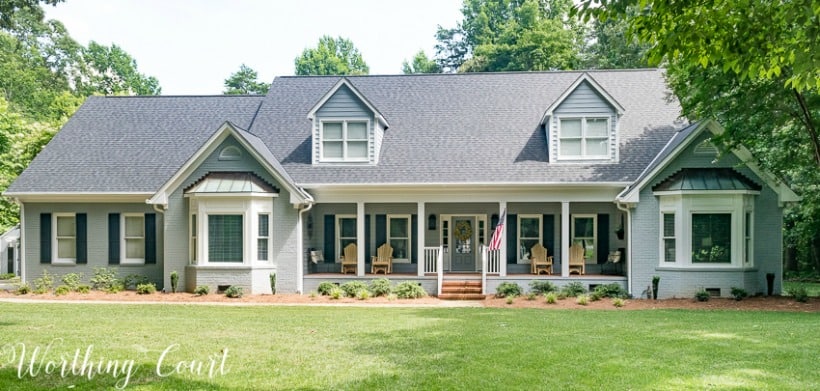 And then it occurred to me.  The windows were missing window panes!  I'd always known that our windows didn't have them, but I never really paid a lot of attention to it until I was trying to figure out exactly what was bothering me.  It was especially obvious on the large part of the two bay windows.  They reminded me of gaping black holes.
Enter New Panes Creations and voila!  These window grids are soooo affordable!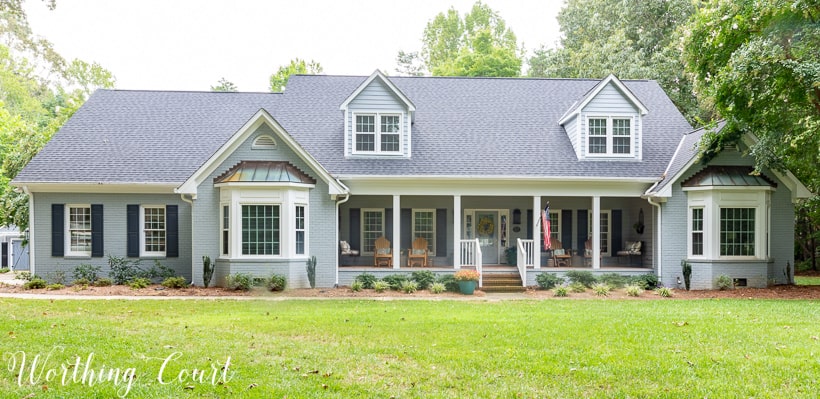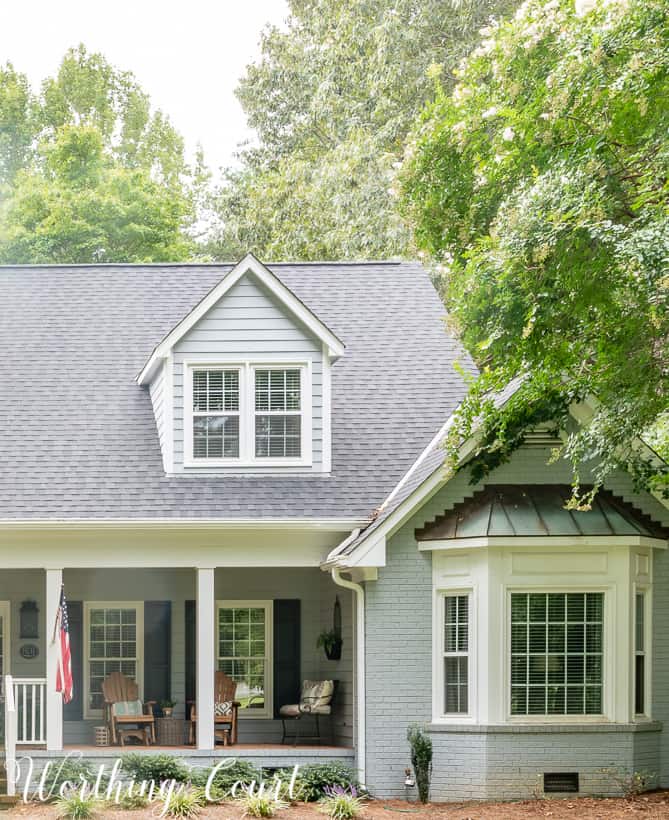 Before, the windows had an empty look about them, which made the whole house look cold and uninviting.  Look at what a difference the New Pane Creations window pane grids make!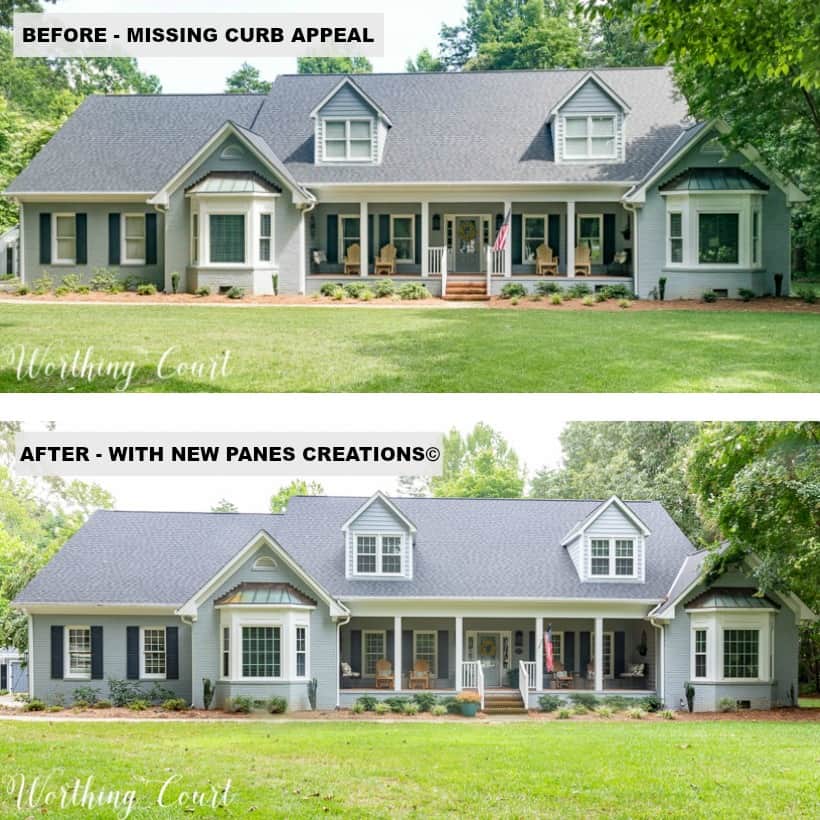 You can find all of the information that you need for ordering and installing these in your own home HERE, on the New Panes Creations site.  They have videos to walk you through the process, but I also thought it might be helpful to see a real-life consumer installing them in her own home, so I created a little video for you too!

We've been slowly working to improve the exterior of our home for four years.  It's come a long, long way, but there's still more to do – next up, landscaping!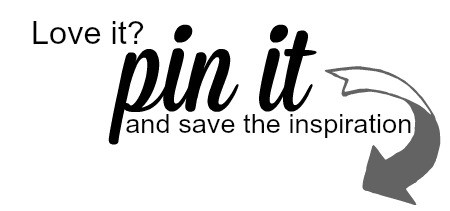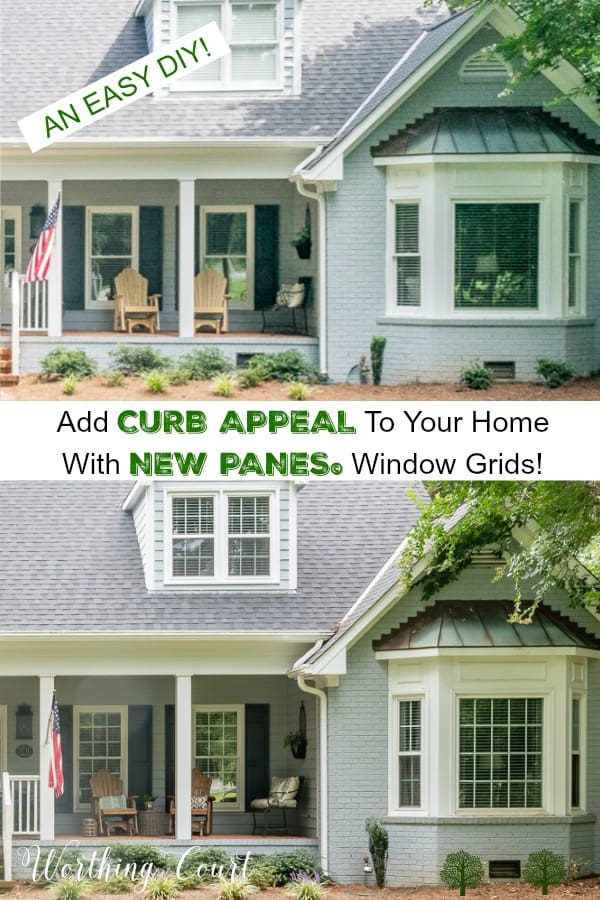 I was compensated for this post by New Panes Creations©, but the experience and opinions are 100% my own.