How To Add Pops Of Color To A Neutral Space Without Losing The Overall Neutral Vibe
Adding interest to a space can be easy with pops or color here and there that will draw your eye to the focal point!
Are your all neutral rooms looking a little blah, lifeless and uninteresting these days? Here are 5 ways to add interest with small pops of color and still hold on to that overall neutral vibe.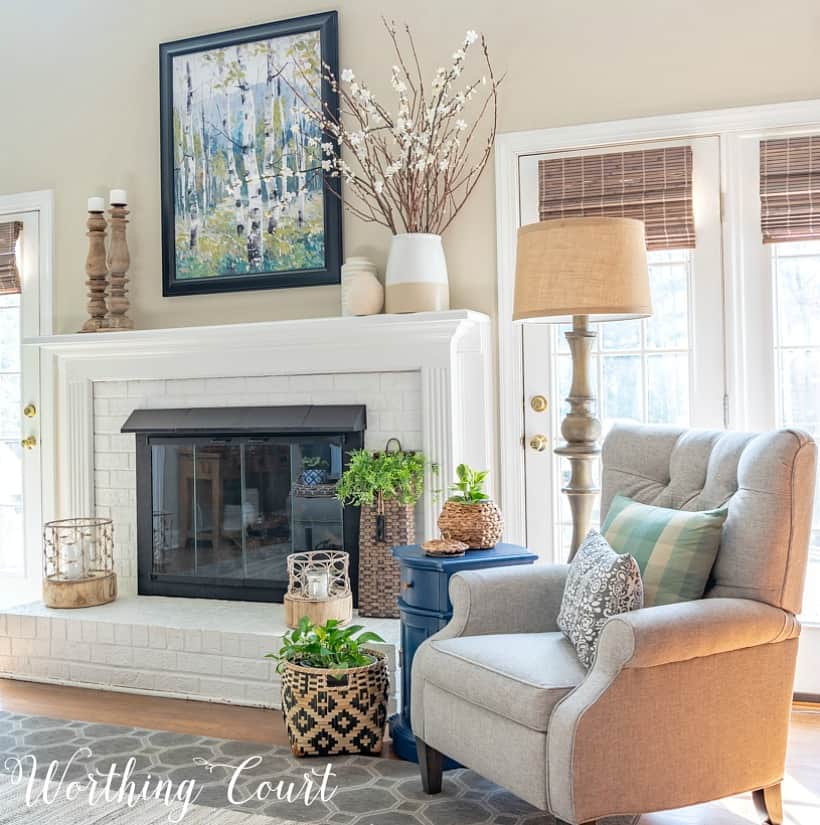 Pin
Totally neutral rooms, such as all white, gray or beige rooms, have surged in popularity over the last few years. I even jumped on the bandwagon myself!
I painted all of the walls in my home a neutral beige (Sherwin Williams Accessible Beige) and changed just about all of my furnishings to neutral colors as well. I either painted existing pieces, gave them a makeover by reupholstering them (such as my coffee table) or purchased pieces that needed to be replaced anyway.
Even though my neutral rooms work well because I made sure to pay attention to the details, like texture and using different shades of the same colors, it wasn't too long before I began to miss a little color in my life.
Reasons you may want to add a little color to your all neutral spaces:
your room seems uninteresting or feels cold
everything in the room just blends into the walls
you've become bored with nothing but white, gray or beige everywhere.
If you don't want to lose the overall neutral vibe in your rooms, here are few small ways to add color, but still hold onto that cohesive look.
ACCESSORIES
Accessories are an ideal way to add pops of color to an all neutral room.  They're typically small in scale and don't take up a lot of visual space. They may be small, but they can be mighty!
Adding something as simple as greenery can bring an otherwise blah spot to life!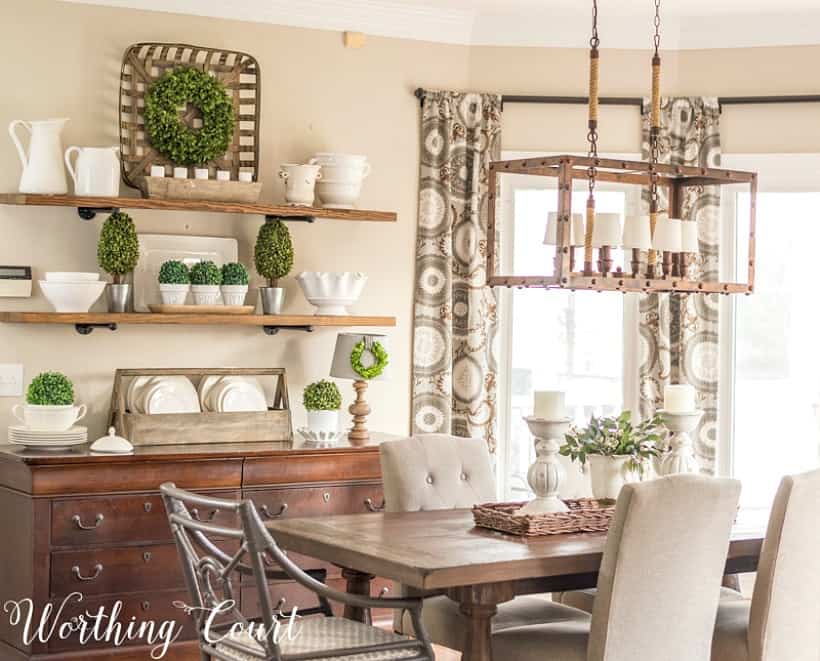 Pin
If you're craving a just a little more variety, branch out by adding small doses of  pretty florals.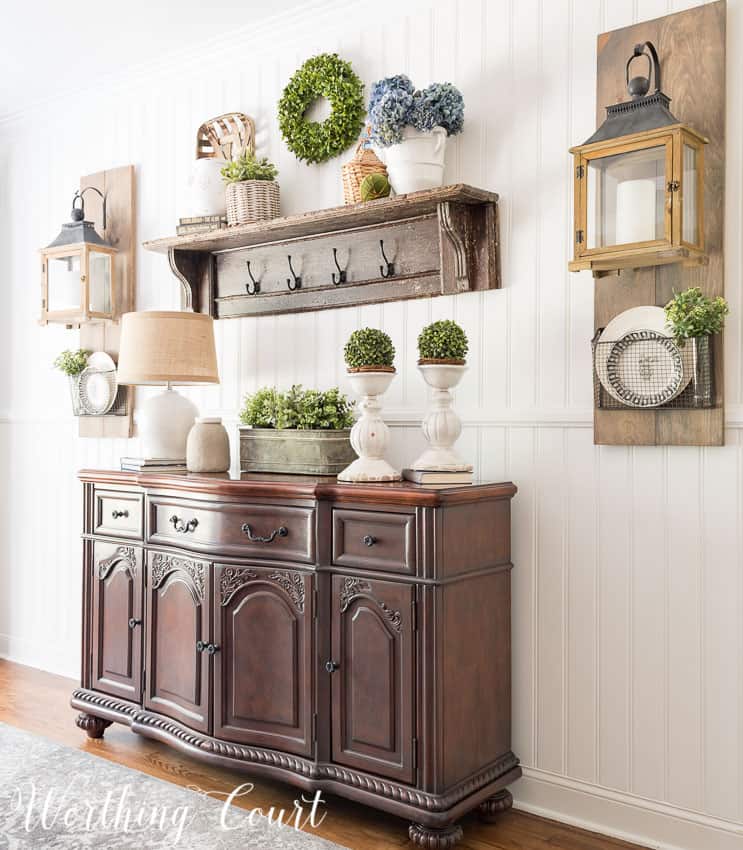 Pin
ARTWORK
A neutral space makes the perfect backdrop for artwork with color. And because your artwork is most likely at or close to eye level, it will take center stage without taking away from the neutral decor in the rest of the room!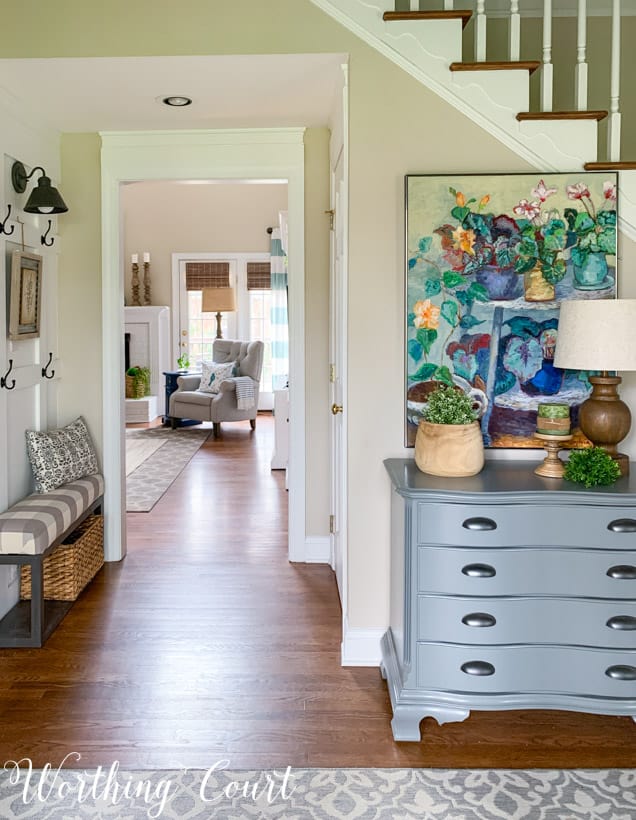 Pin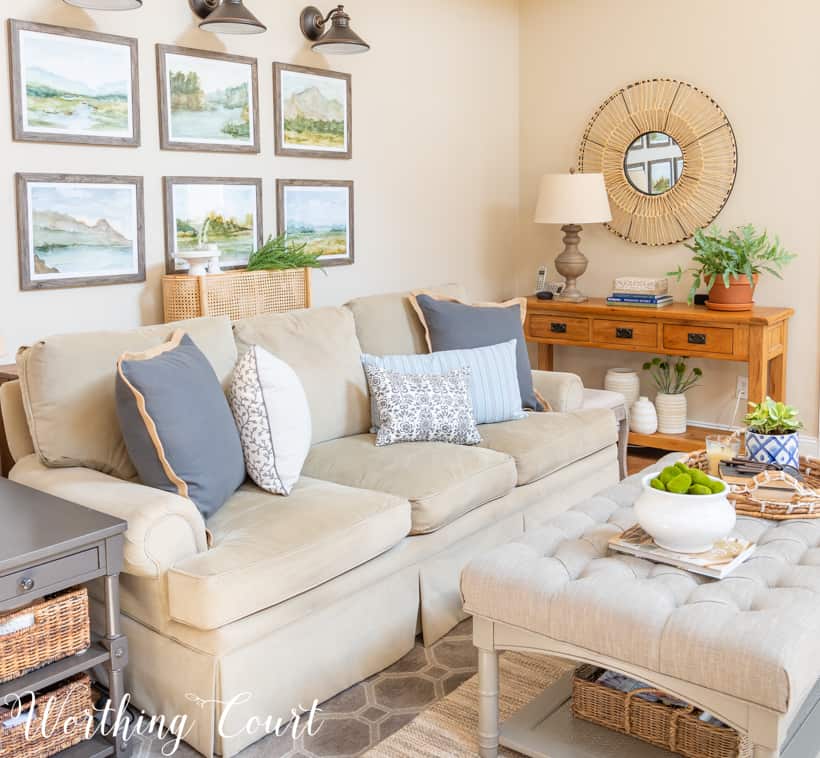 Pin
TEXTILES
When I refer to textiles, I'm talking about draperies, colorful decorative pillows, bright throw blankets and even bedding.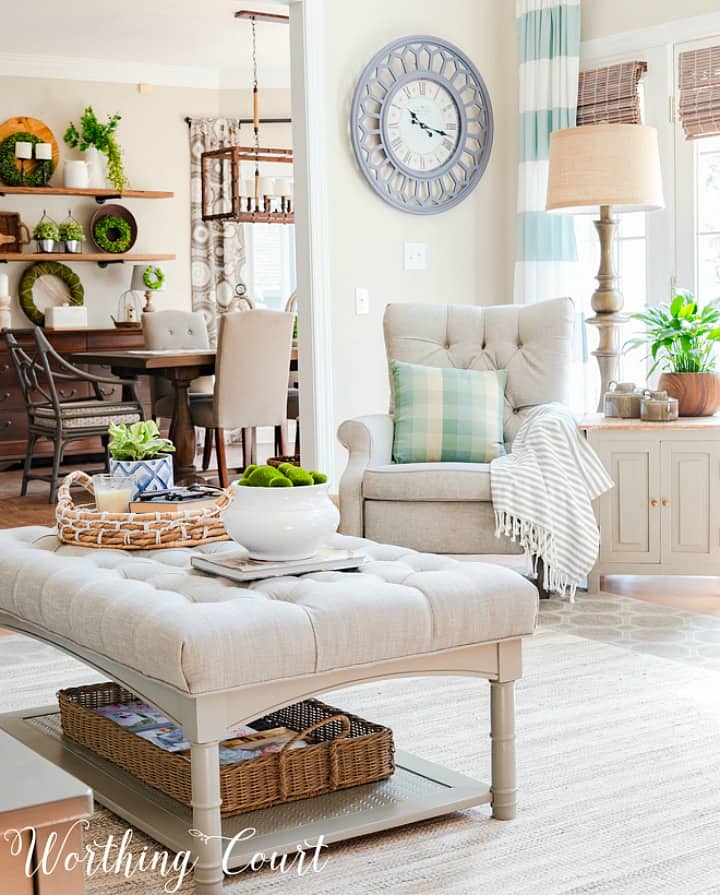 Pin
If you fall in love with a comforter (like I did) that would add more color to the room than you would like, simply fold it and place it at the foot of the bed.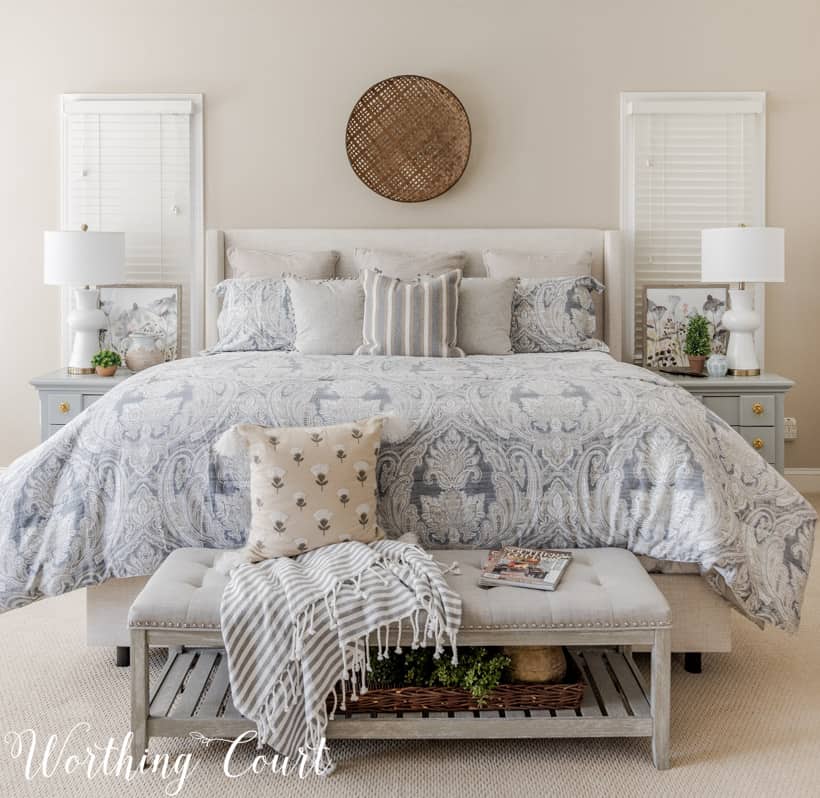 Pin
AREA RUGS
Add some interest underfoot (and hide some of the grime) with a patterned rug! If you're striving to hold onto the overall neutral vibe, select a rug color that isn't too vibrant but still has colour.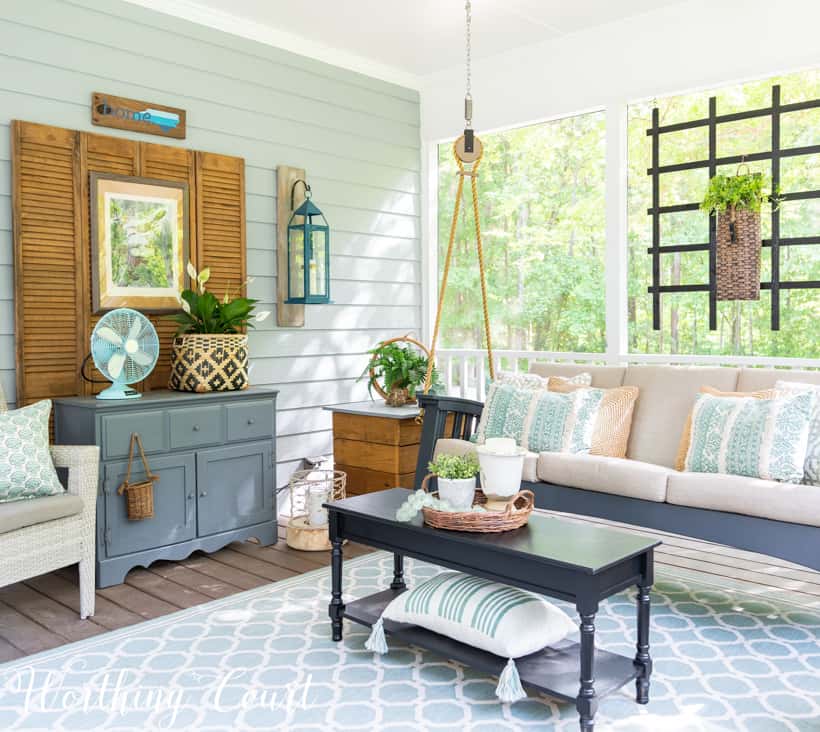 Pin
ACCENT FURNITURE
Consider making a color statement with a small piece of accent furniture.  Small tables and chests are the perfect candidate for giving a paint makeover and can be the inspiration for spreading more pops of that same color around the room.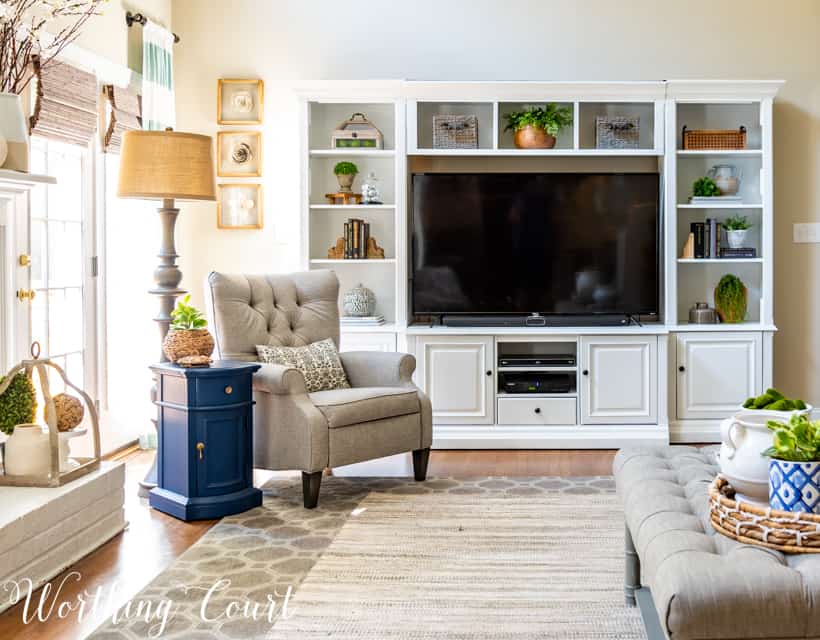 Pin
Do you think you might try some of these suggestions in your neutral rooms?Small Splashes of color can add a pick me up to your neutral room!