How To Create A Summer Centerpiece With Both Modern And Vintage Touches
Creating a summer centerpiece isn't hard. Let me show you how to put one together in about 5 minutes, mixing both modern and vintage touches together!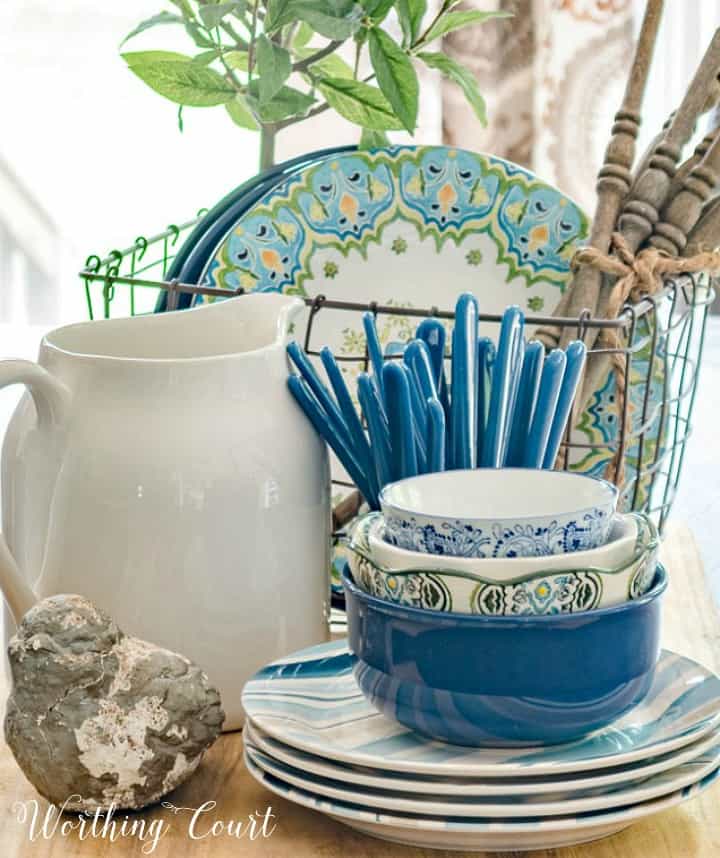 Summer is the time of year when I love to use touches of blue and pops of green throughout my home! The blue reminds me so much of water and the pops of green remind me of all of the shades of green to be found outdoors this time of year.
This cute and summery centerpiece is a reflection of how I most love to decorate around most of my home – by combining touches of both modern and vintage items together, mixed in with updated traditional decor.
My theory is that combining modern and vintage together reinforces the welcoming feel I try to always strive for and it also helps to make decor seem more collected instead of like I just went to the store and bought it all at once.
Let me show you how to turn all of this…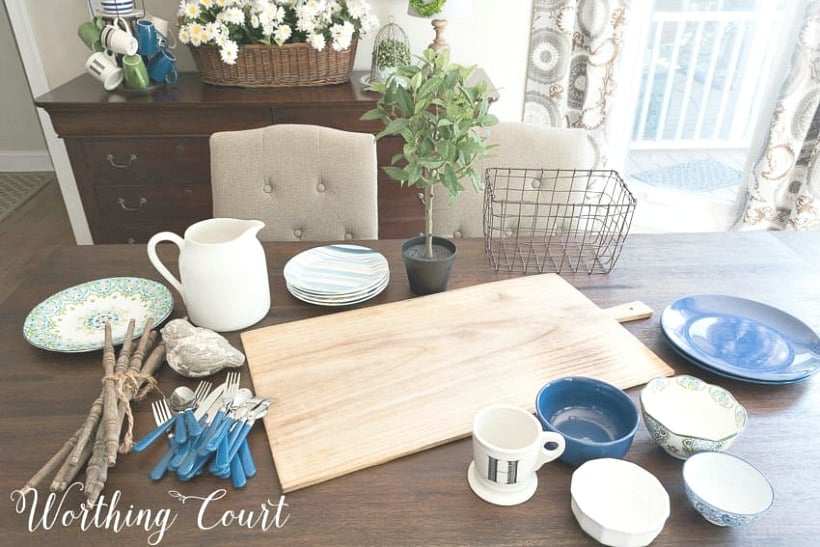 …into this beautiful display in just a few short minutes!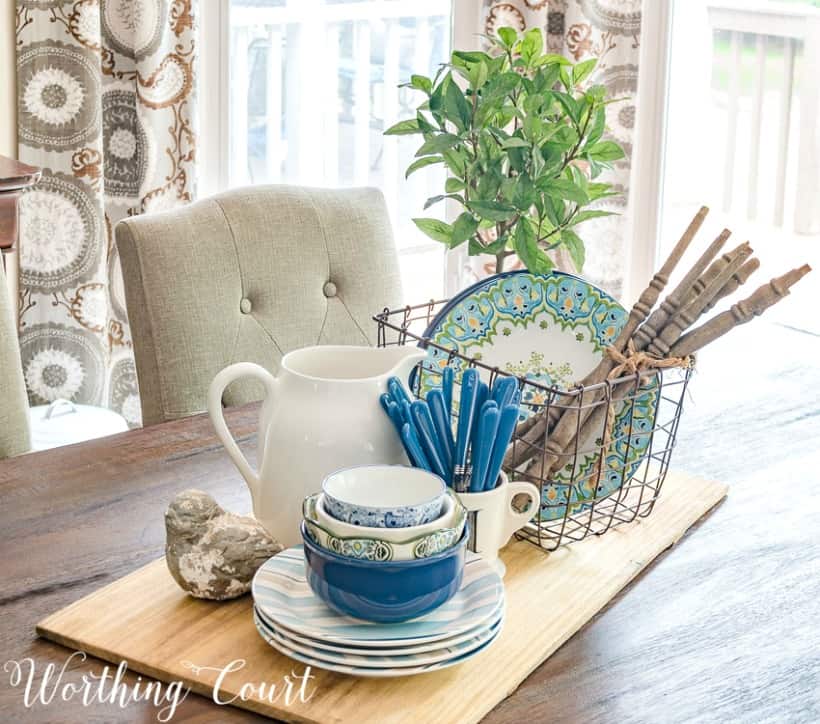 It may look like I just threw all of these things onto a breadboard, but trust me, there's a method to putting a successful vignette or centerpiece together! You can find all of my tips HERE.
You may not have the exact decor items in your stash to pull from that I do, but I bet you have enough lying around that you could easily mimic this summer centerpiece. Look for:
a large item for the base, such as a wooden breadboard or tray
something tall, such as a topiary or container filled with long greenery stems
a cohesive assortment of plates and bowls
a wire basket to contain some of the items
something long to lay in the basket, such as twigs, a bundle of long skewers tied together, more long greenery stems or spindles
a medium sized pitcher
a mug
some silverware
a cute small'ish vintage decorative element, like my chippy bird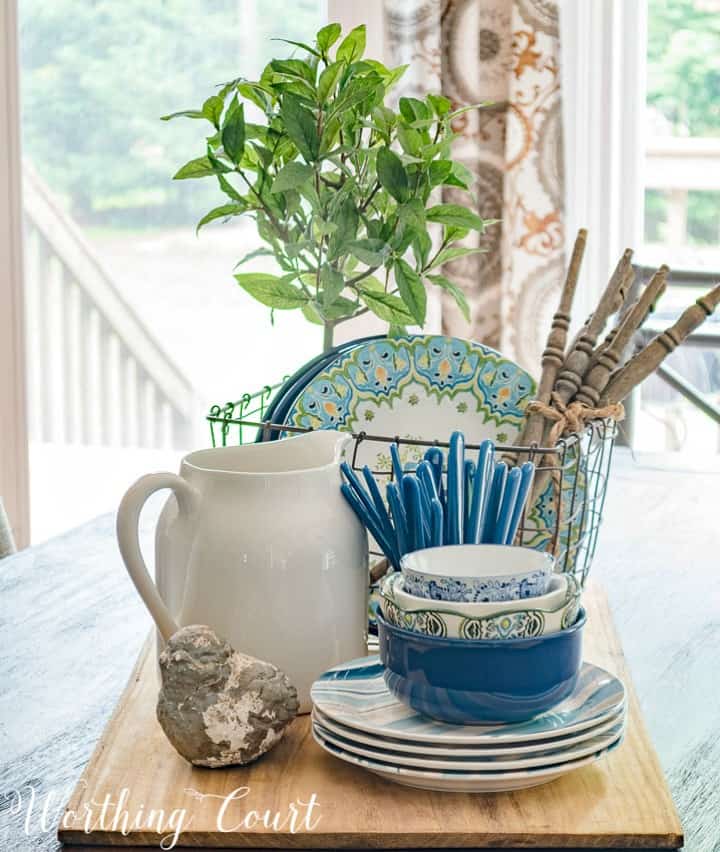 Positioning the centerpiece base at an angle gives much more visual interest to the show stopping display than just squaring it up with the edges of your table.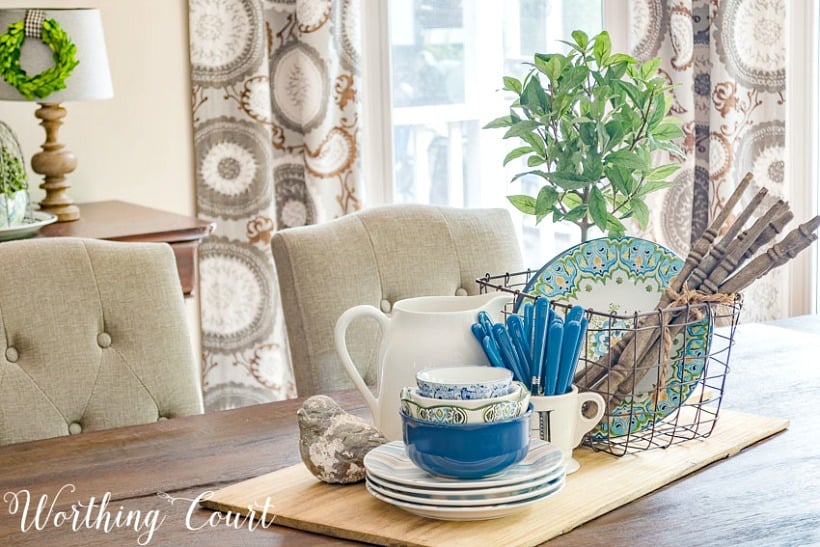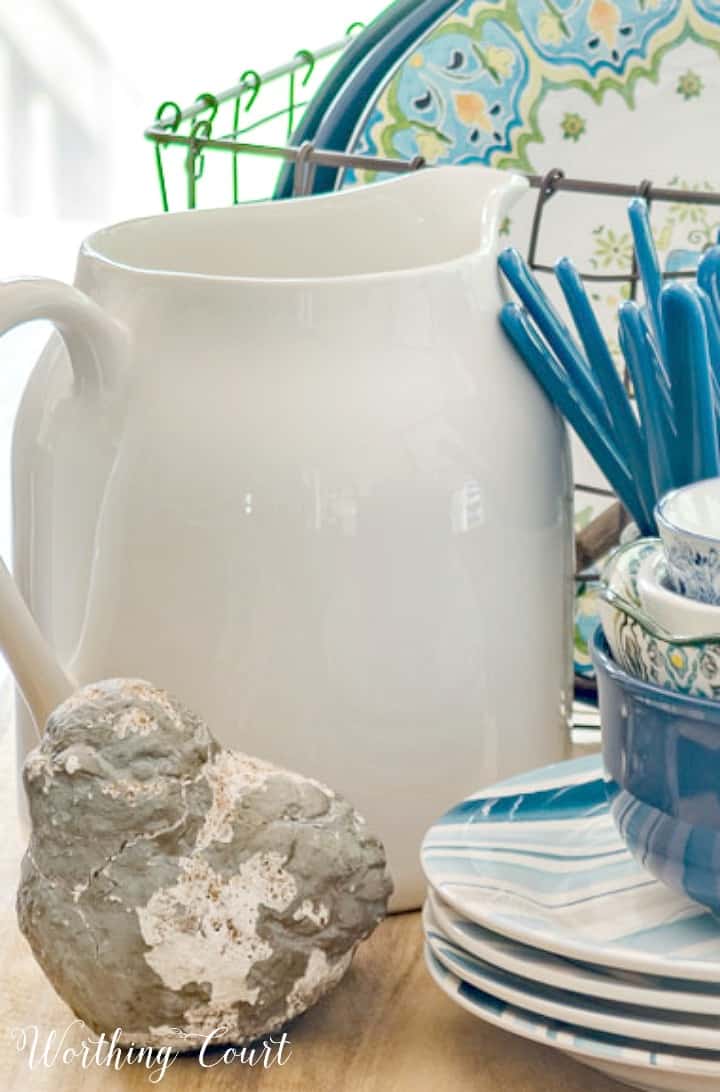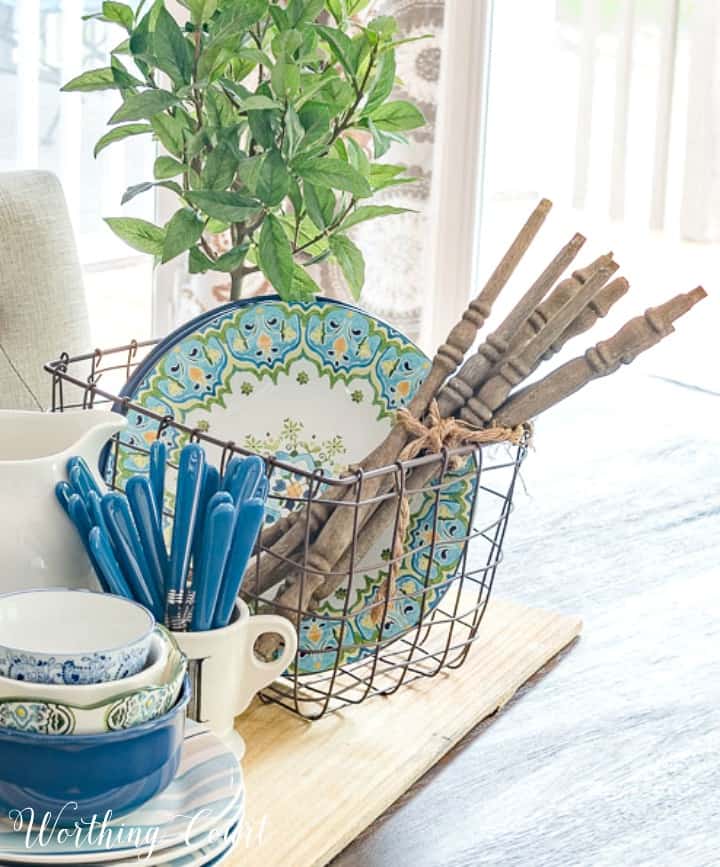 Varying heights are so important in a centerpiece, so be sure to stack plates and bowls together to achieve the most proportionate height for the perfect display.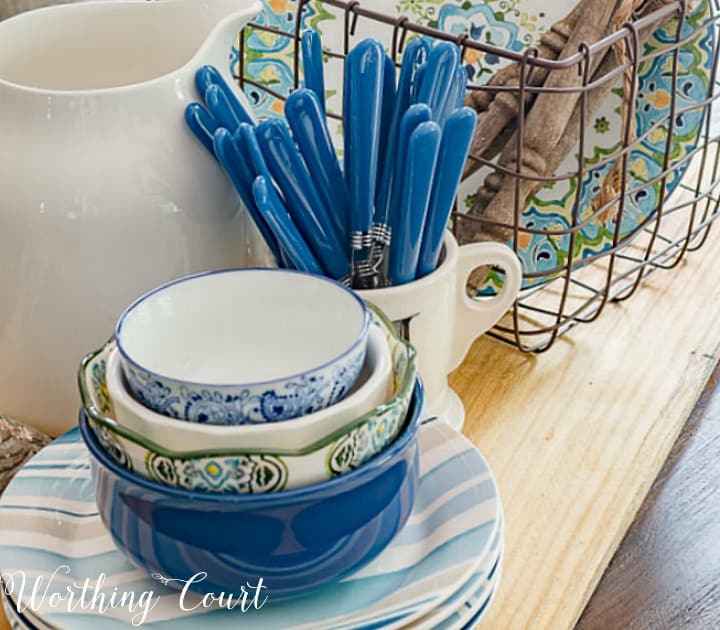 Take a look at this photo chart and you'll see how easy it was to put together.  You can see that I start out with the larger pieces and then fill in as I go.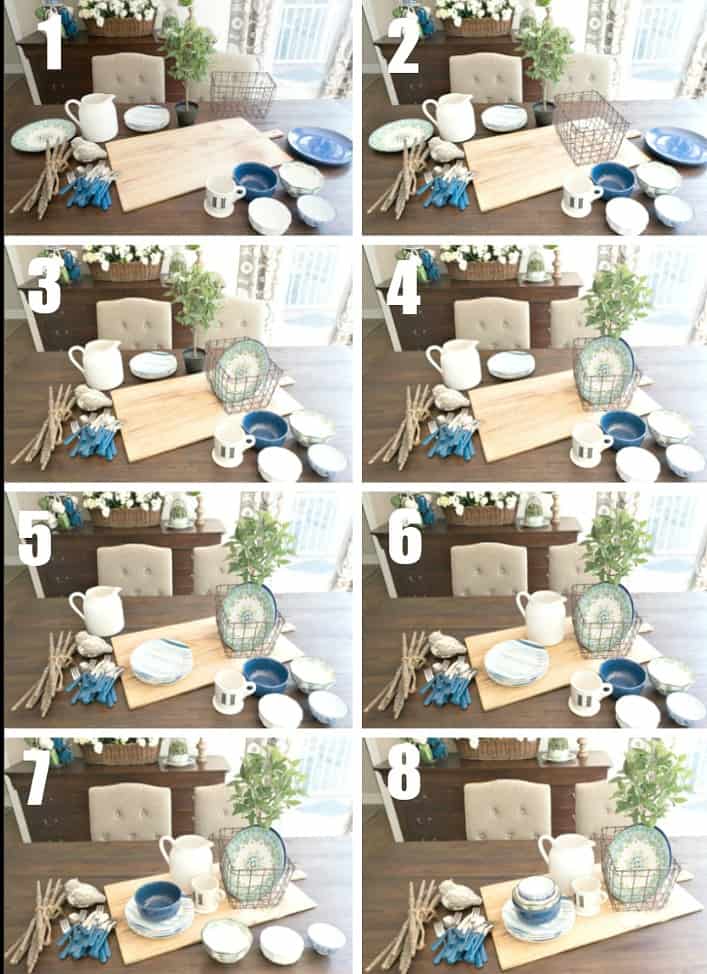 If you just aren't sure of where to start, take a look in your cabinets for inspiration!