Creating a summer centerpiece isn't hard. Let me show you how to use items you already have to put one together in 5 minutes! Hint: think outside of the box.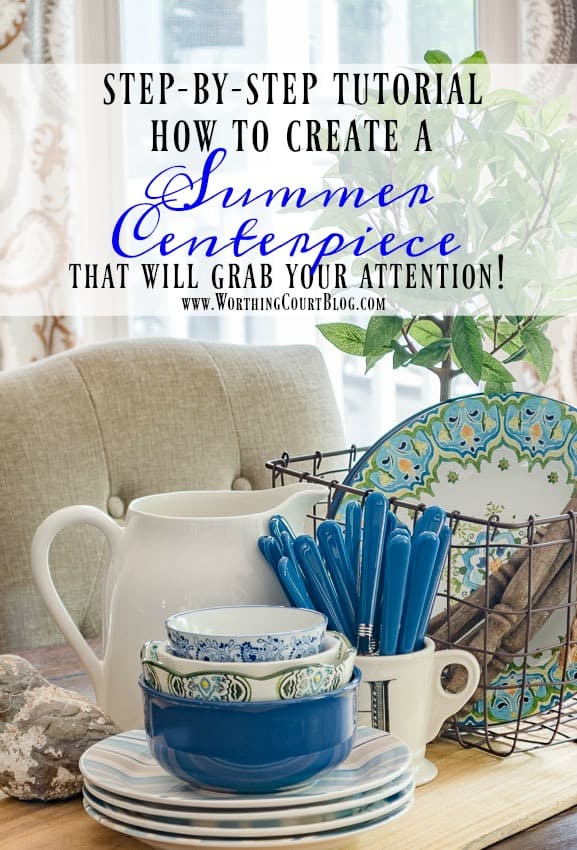 I'll show you how to turn all of this…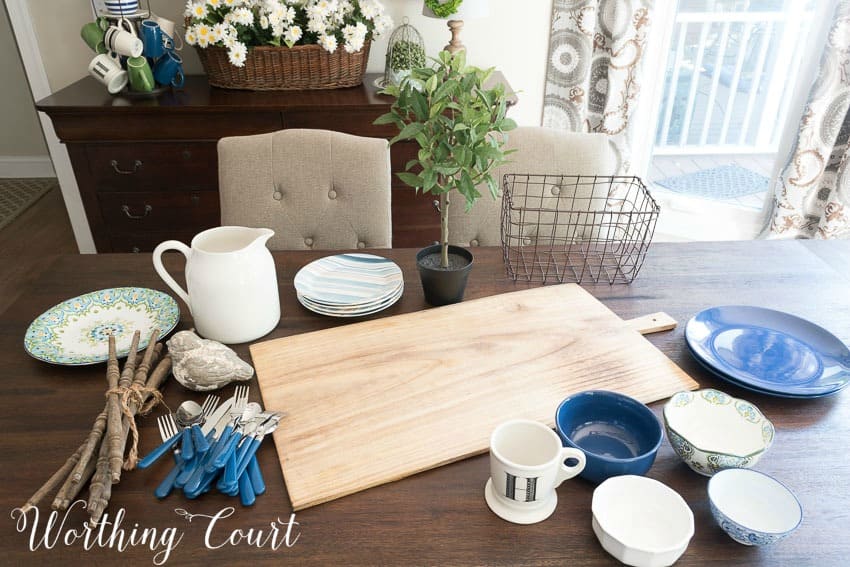 …into this in just a few short minutes! Scroll down for the step-by-step photo guide.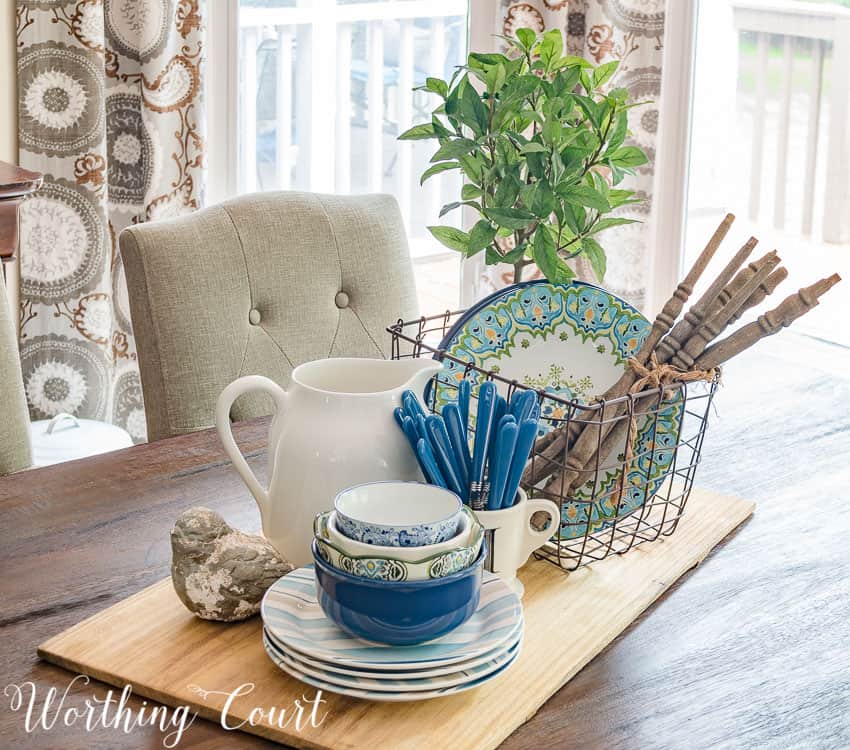 You may not have the exact things in your stash to pull from that I do, but I bet you have enough lying around that you could easily mimic this summer centerpiece! Just look for large for a base (like the breadboard), something tall (like the topiary), an assortment of plates and bowls, a wire basket, something long (like my mini spindles), a pitcher, a mug, some silverware and a cut small'ish decorative element (like my chippy bird).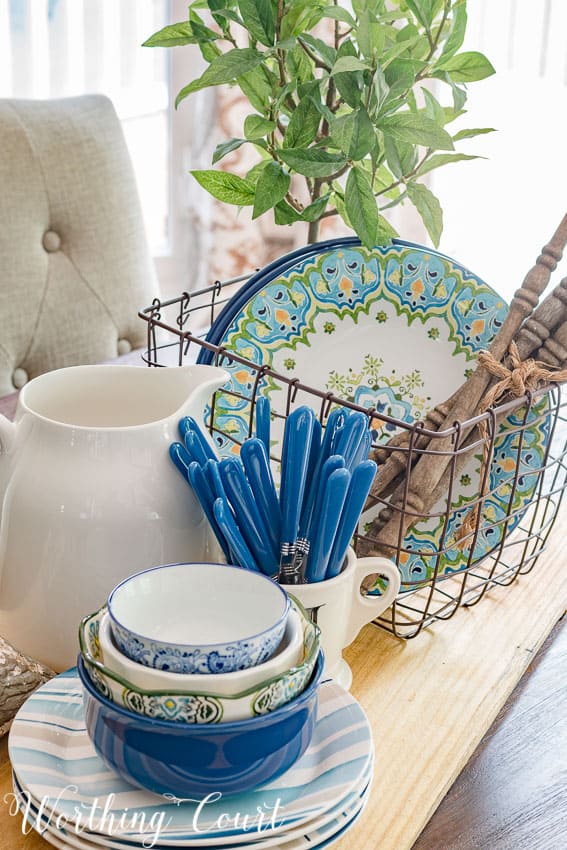 No worries if you don't own a breadboard – a tray or even a piece of fabric or a table runner will work just fine. No little spindles? Tie a bundle of wood skewers with a piece of twine to use instead. You can purchase them by the bag very inexpensively. A tall vase filled with greenery would work in place of a topiary.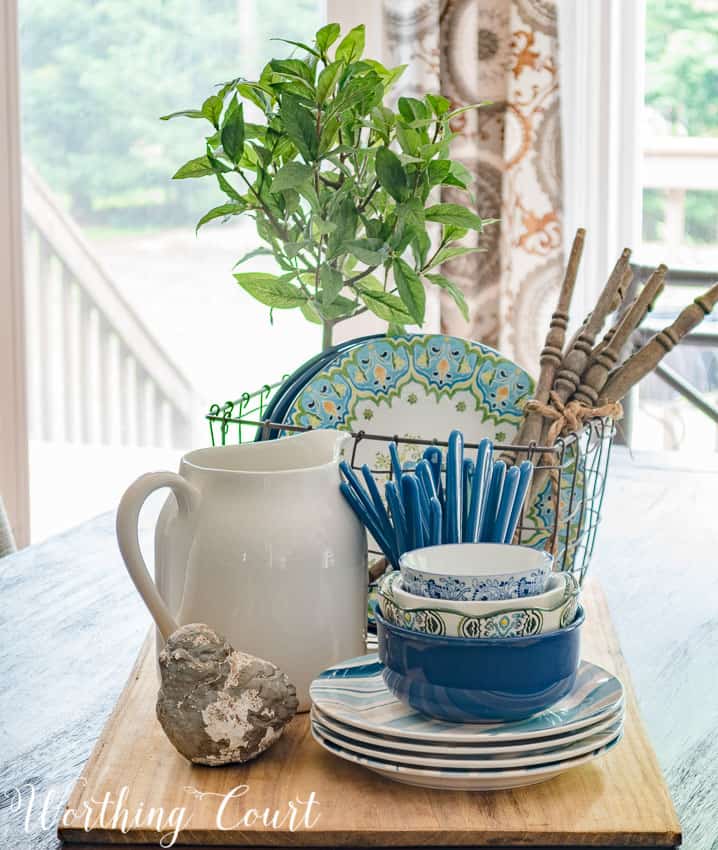 This is what the back of the centerpiece looks like. It really isn't visible unless you walk around the other end of my table. It it were easier to see, I probably would have placed the topiary in a pretty container of some kind.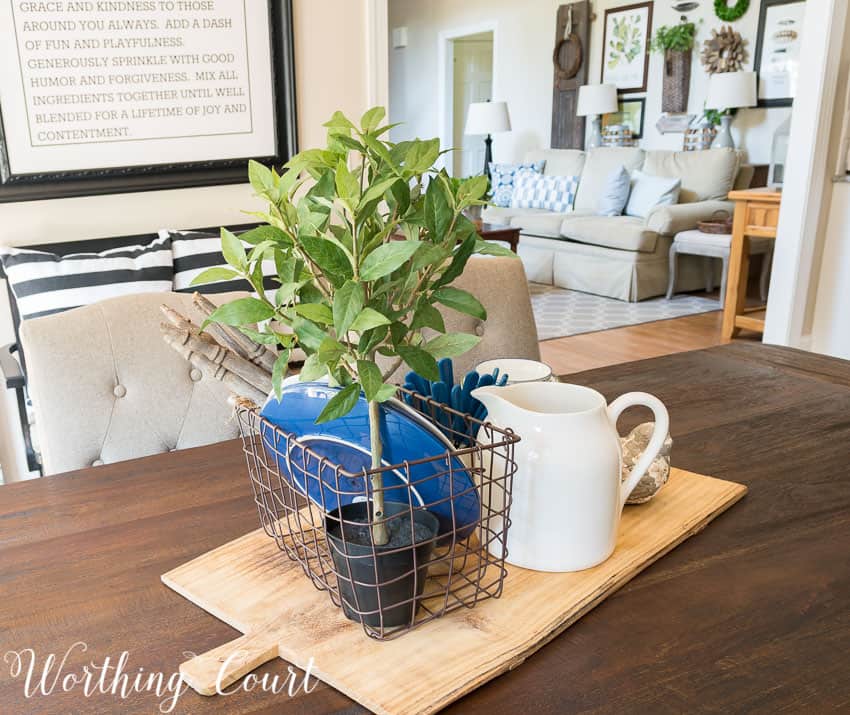 You might notice that I positioned the centerpiece on the diagonal, instead of lined up with the sides of the table. Just another way to add a bit of interest. 😀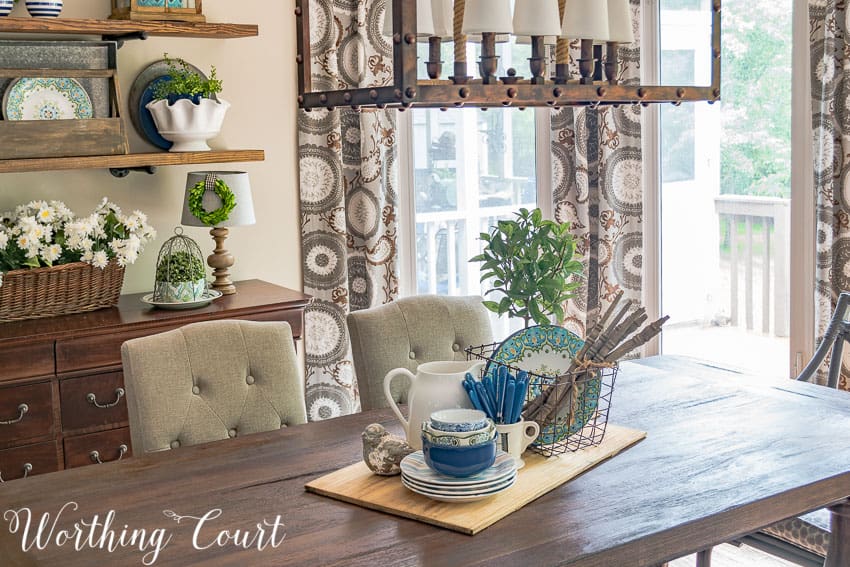 Take a look at this photo chart and you'll see how easy it was to put together. You can see that I start out with the larger pieces and then fill in as I go.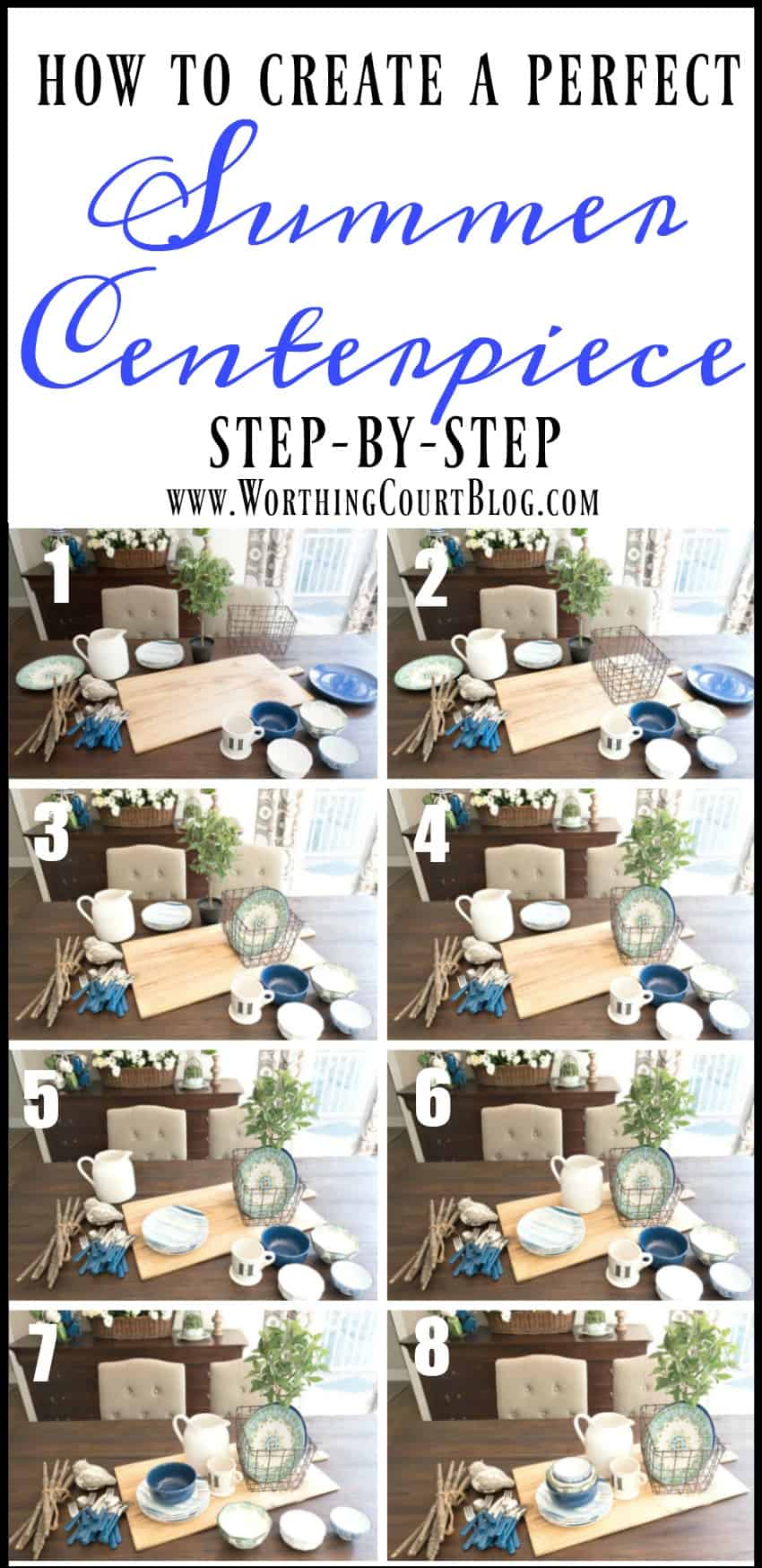 Now my table ties in with the open shelves, all decked out for summer! There's a lot going on on those shelves, so I didn't need a large centerpiece on the table. This one is small enough that it compliments the shelves instead of competing with them. I'm loving my view from my spot on the sofa!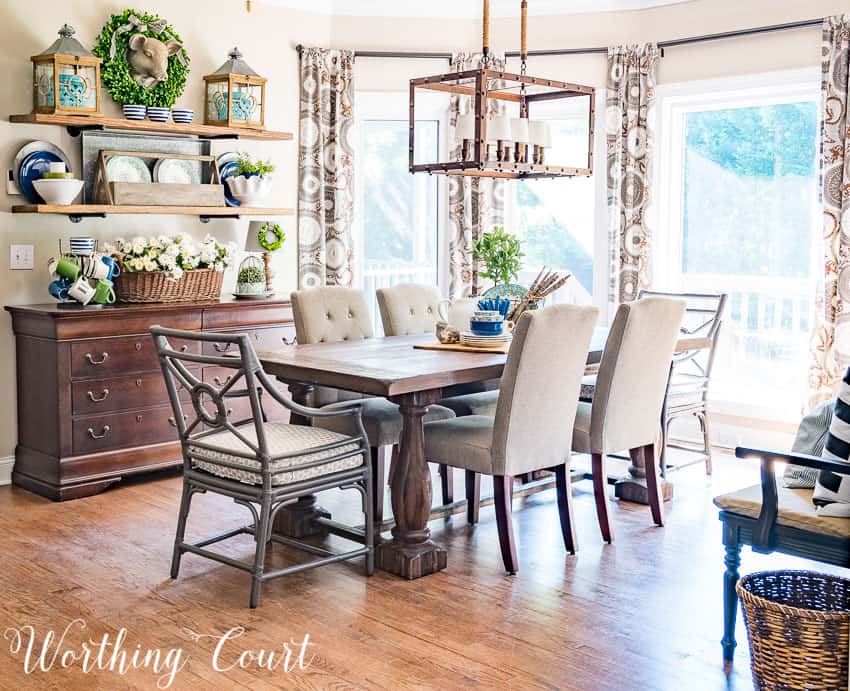 Are you loving blue and green for the summer as much as I am? Or do you have other colors that say summer to you?
Sharing at THESE great parties.