Well y'all, this is it – the week that the holiday frenzy really starts to gear up.
Cleaning, grocery shopping, cooking, Thanksgiving, gift shopping, decorating – whew!  Makes me tired just thinking about it all.   😀
I hope the re-post of this very popular step-by-step guide for decorating your tree will make your job a little easier and take some of the stress away this holiday season.
~ ~ ~ ~ ~ ~ ~ ~ ~ ~ ~ ~ ~ ~ ~ ~ ~ ~ ~ ~
Recently, I was able to spend time with the designers at
Caryl's Christmas Shop
just as they were starting to unpack the many, many boxes of Christmas decor that had arrived at the store. Let me tell you – I wanted to dive into those boxes with both arms!
  Sue and Kendra are amazingly talented designers and were kind to walk me through their process of decorating a tree, step-by-step.  These steps can be followed no matter what style of Christmas decor you want on your tree.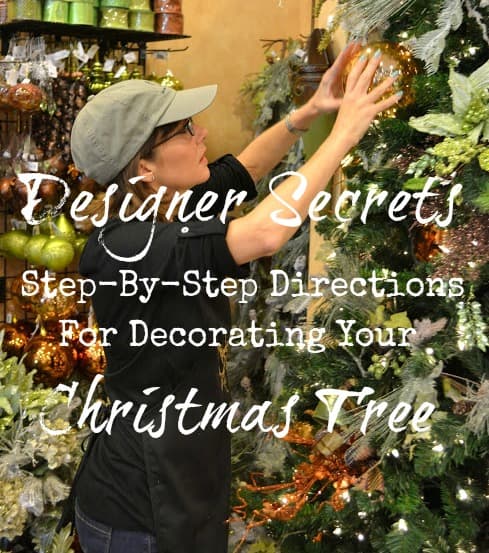 In this post, I'll show how they took an empty tree from this…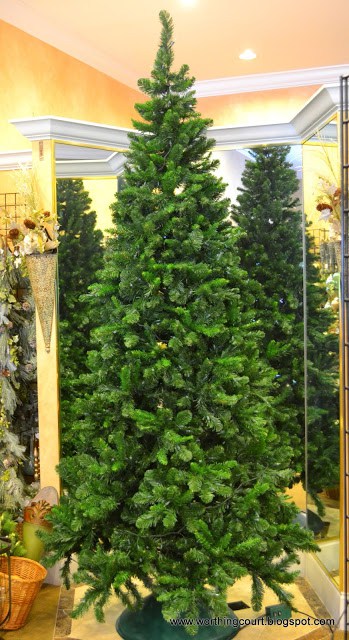 …to this!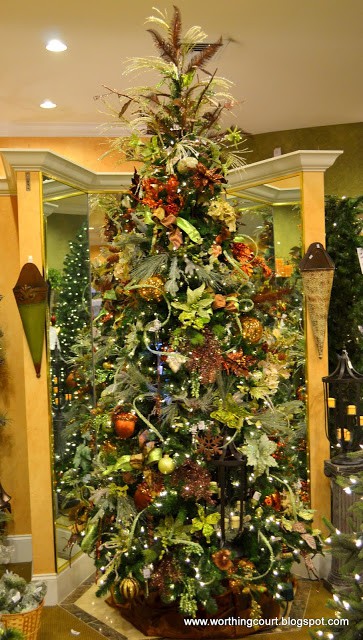 You can apply all of these tips to any style of tree decor!
 Step 1: Fluff the tree (if artificial) and add lights (if your tree isn't prelite).
Keep the lights on while decorating the tree.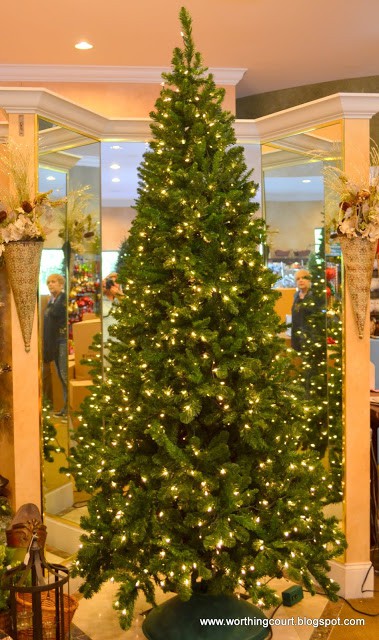 A product such as this makes a great addition to the tree if you like a twinkle effect.  Depending on how twinkly you want the tree, you'll need 1-2 boxes for a 6′ tree and 2-3 boxes for a 9′ tree.
 Step 2: Add the garland.
*Start about 1/5th the way down from the top of the tree.
*Use floral wire to attach the garland or twist branches together if the tree is artificial.
*Run at an angle around the tree: 2-3 times around a 6′ tree and 3-4 times around a 9′ tree.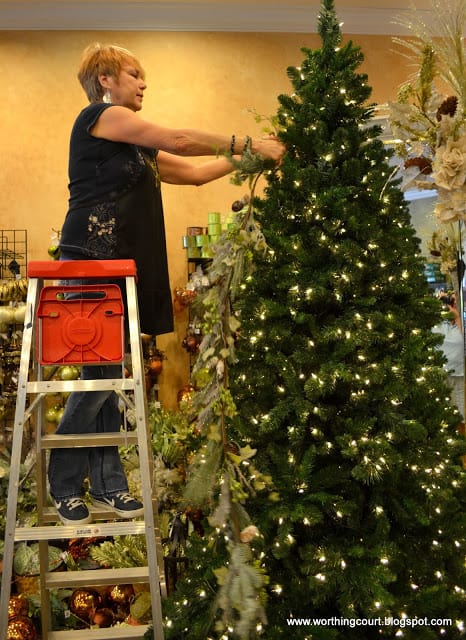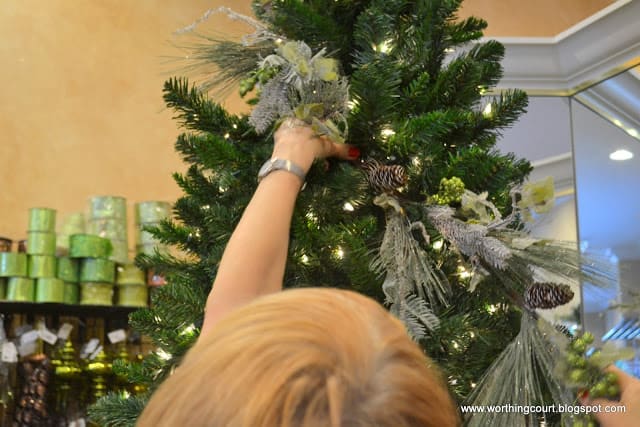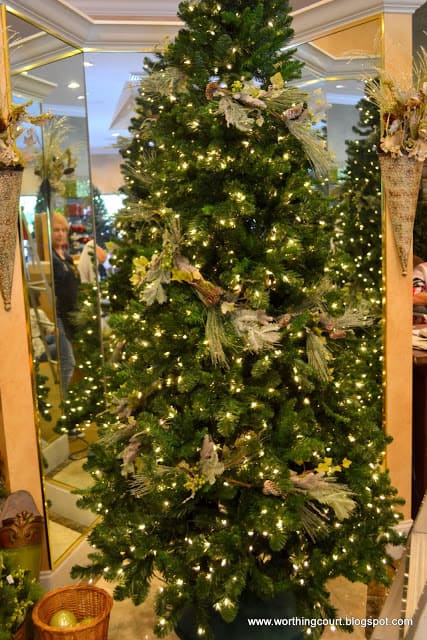 Step 3: Add oversized ornaments and decorations.
 *Use 2-3 oversized items on a 6′ tree and 3-4 items on a 9′ tree.
*Lanterns and/or urns work great on a tree.  Just remember to make sure they are sturdily wired in place and add filler.  And don't use a live flame on candles!
*Place the largest pieces toward the bottom of the tree.
*Mix the items up.  They don't all need to match.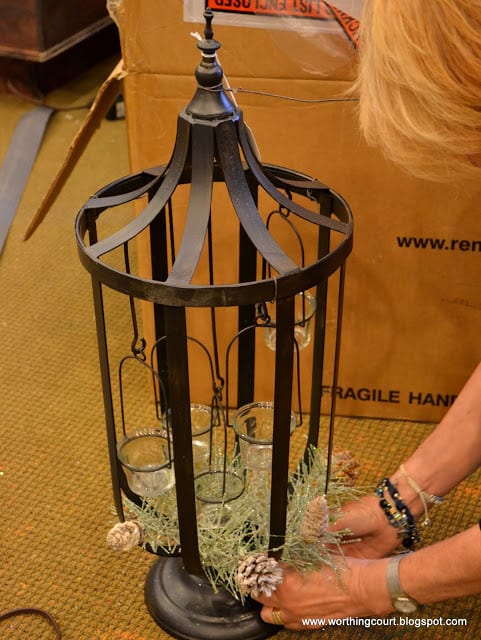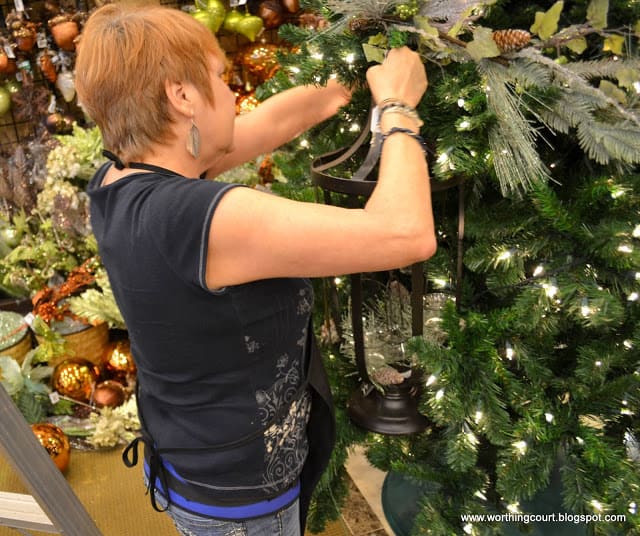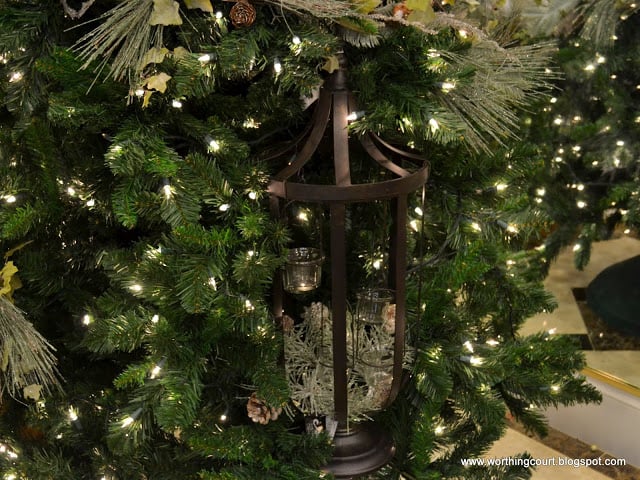 Step 4: Add picks.
*-Stack three picks together for greater impact.
*Place the largest/longest one on the bottom, then the medium size, ending with the smallest on top.
*No need to wire them together.
*Simply stick them into the tree branches.  No need to wire them to the branch unless they are heavy.
*Mix colors and textures.
*It's also pretty to just use one branch with a bow attached.
*The picks closest to the top of the tree may need to be turned upside down so that you aren't looking at the underside of it.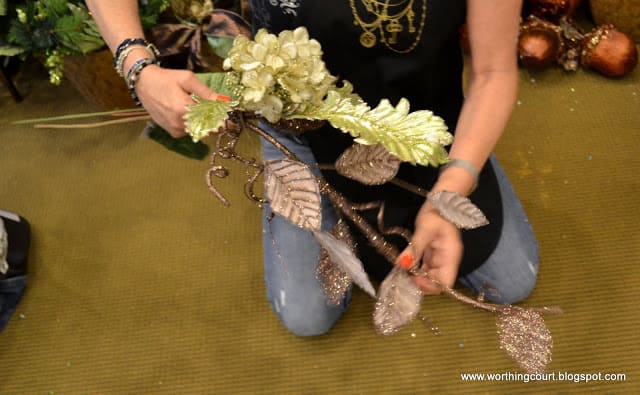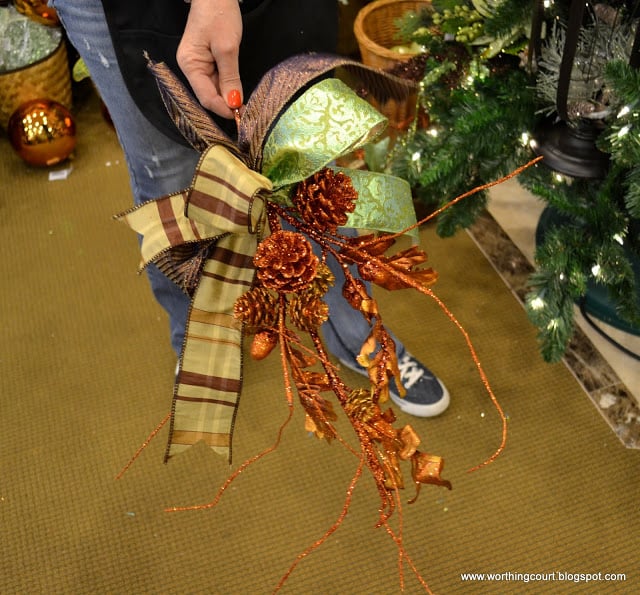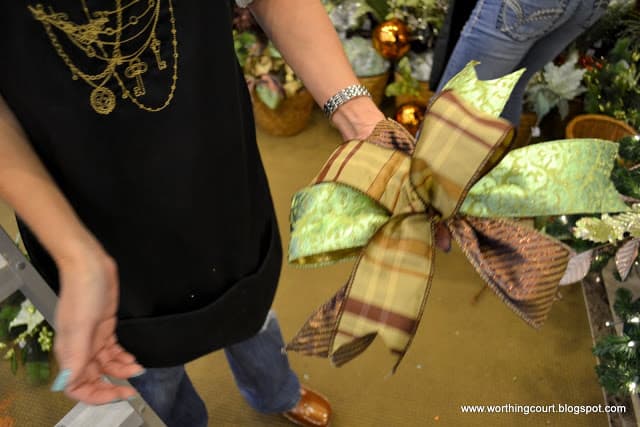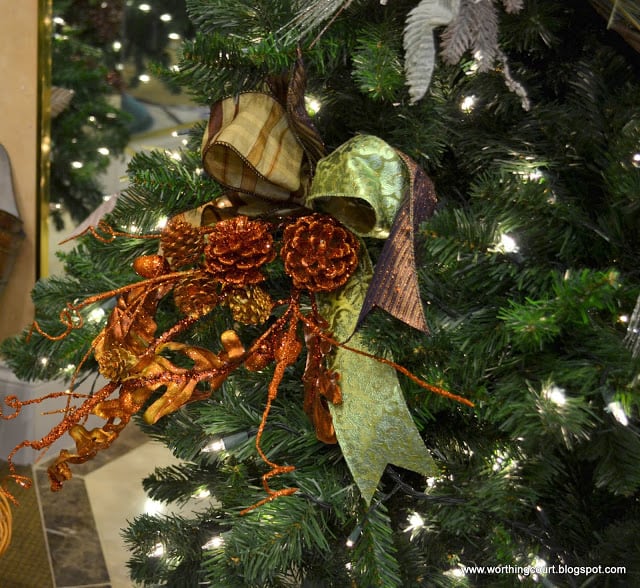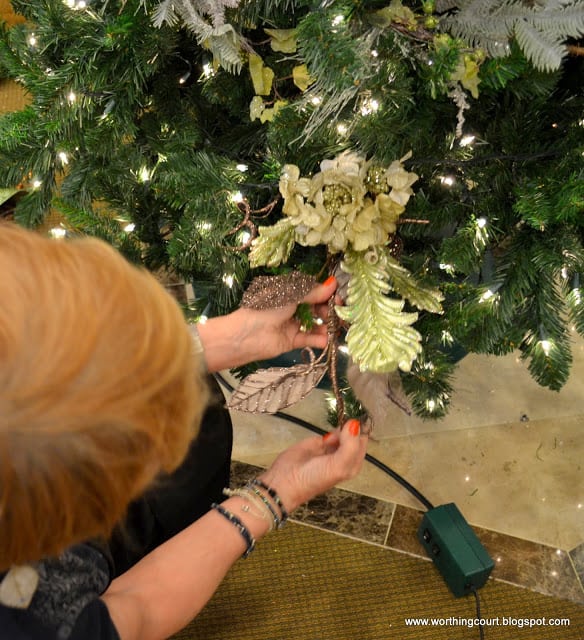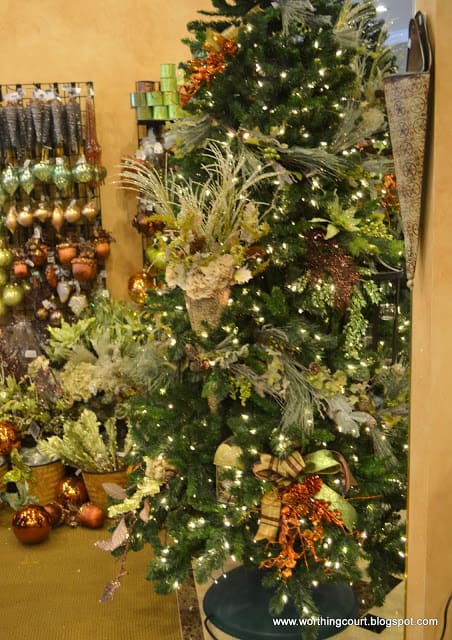 Step 5: Create the tree topper.
*Come down about 1/5th from the top.  Add three long, spikey picks around the tree at an upward angle.
*Choose three more slightly shorter and more full picks.  Place these a few inches closer to the top and in between the spaces of the first layer, also at an upward angle.
*Add a third layer closer to the top.  Using slightly shorter and more full picks.  These will be placed into the tree almost vertically.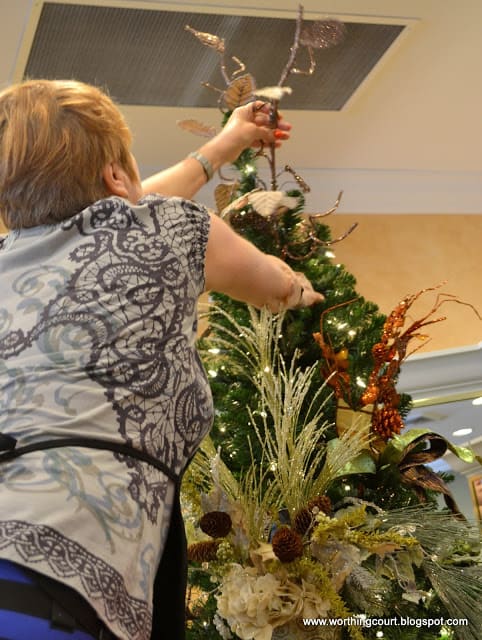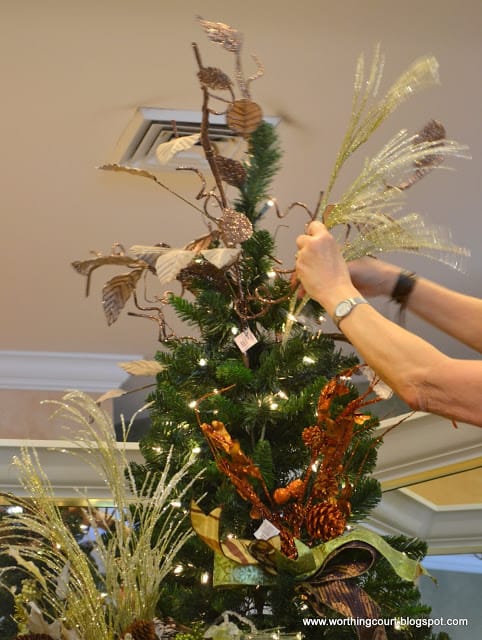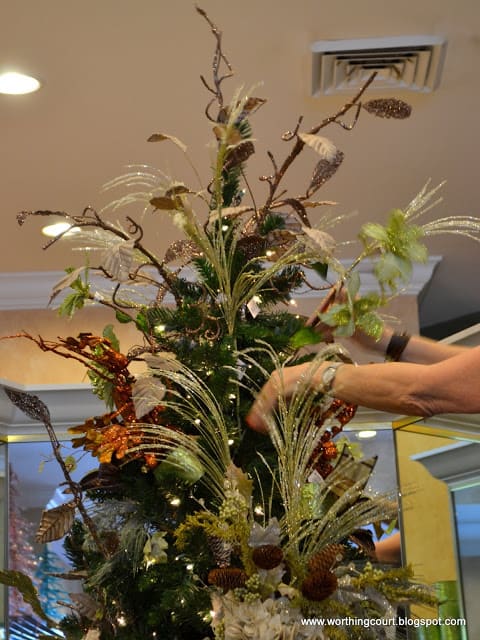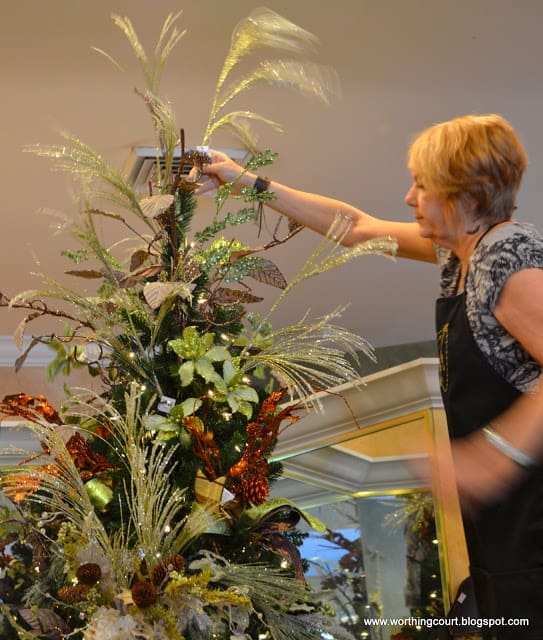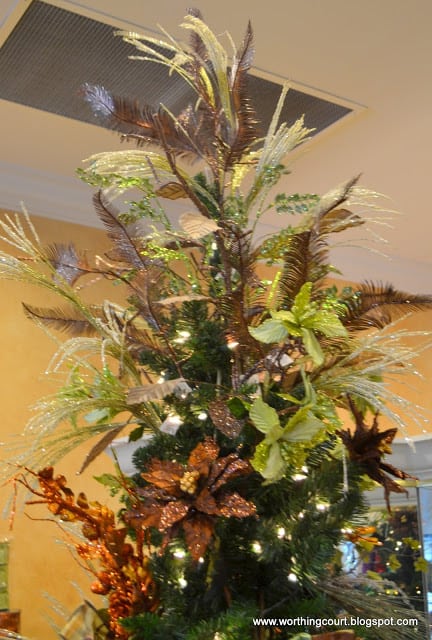 Step 6: Add ornaments.
 *First, place larger ornaments on the inside of the tree for added dimension.
*Next, place a few large ornaments toward the outside of the tree.  This is where you'll want to put the ornaments that you want to showcase.
*Use long ornaments to help fill empty spaces.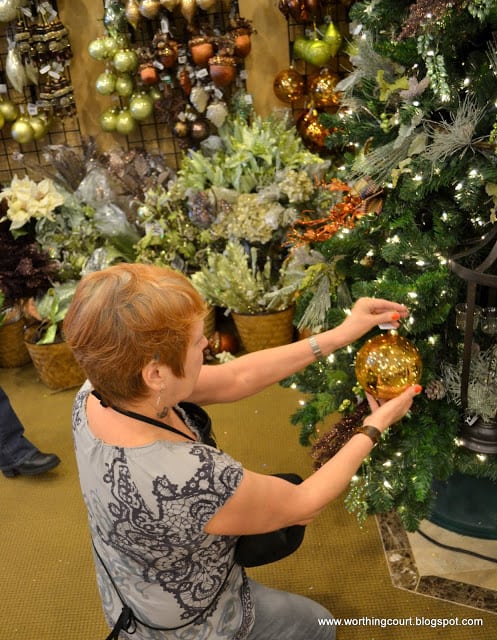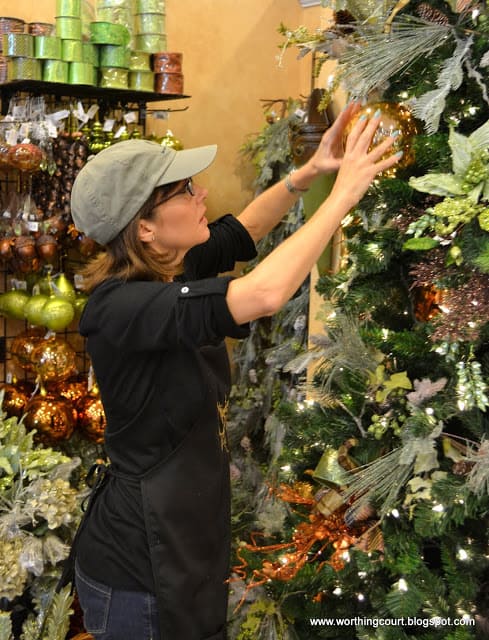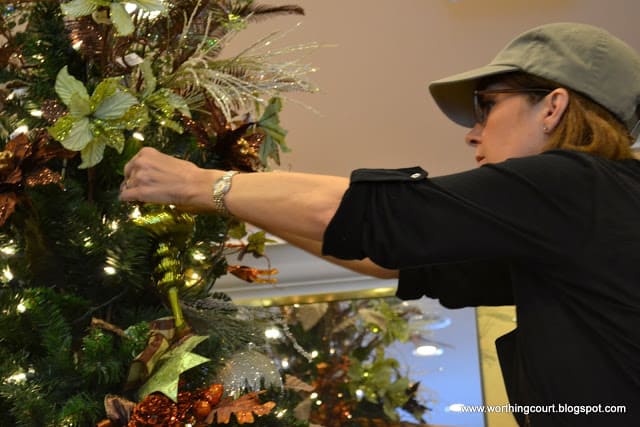 Step 7: Add flexible glitter tape to really give your tree that "designer touch".
*-Start attaching it near the top, but below the topper.  Wind it around the tree similar to how you applied the garland.
*Glitter tape kind of has a mind of its own, so allow it to twist and turn as you go.  That's what makes it look so great anyway!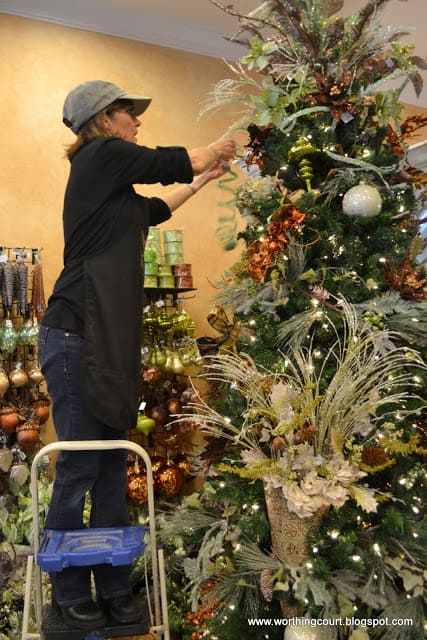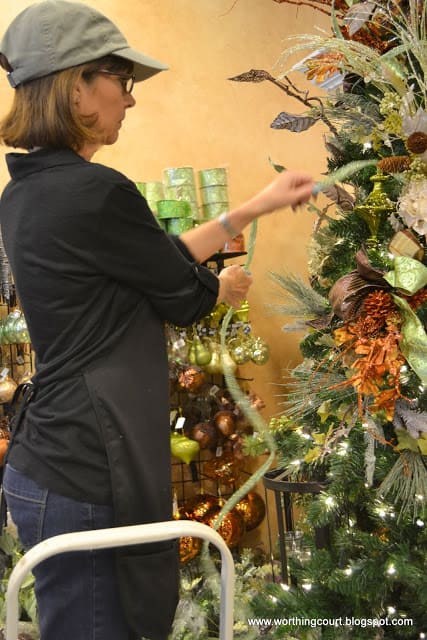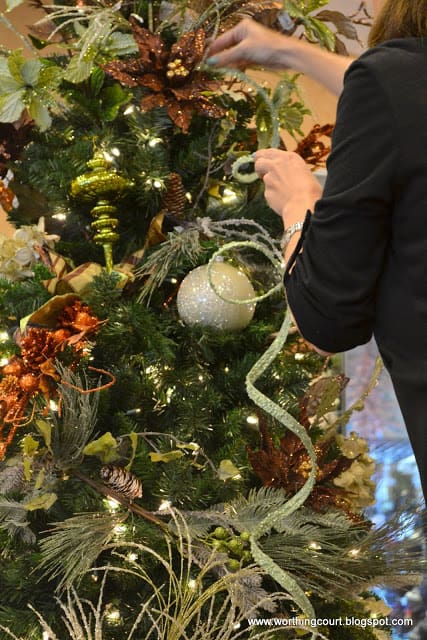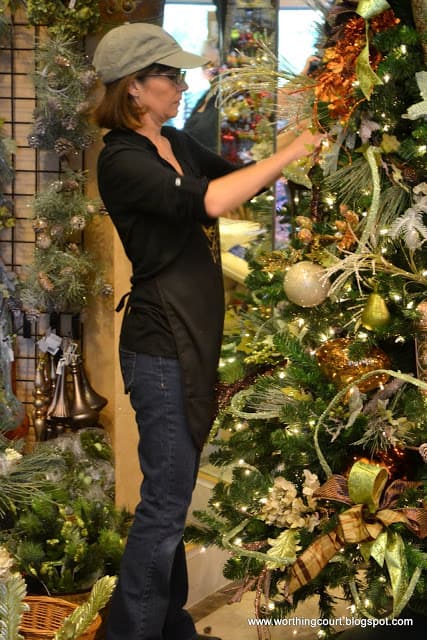 Step 8: Tweak, tweak and then tweak some more.
 *Step back from your tree and it examine it throughout the process.
*Make tweaks as you go.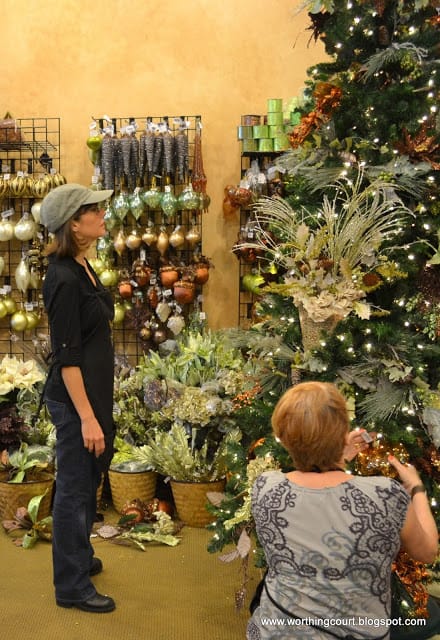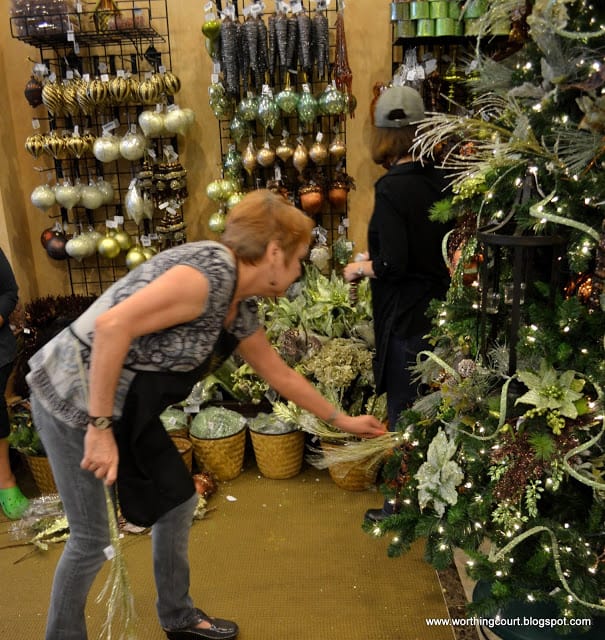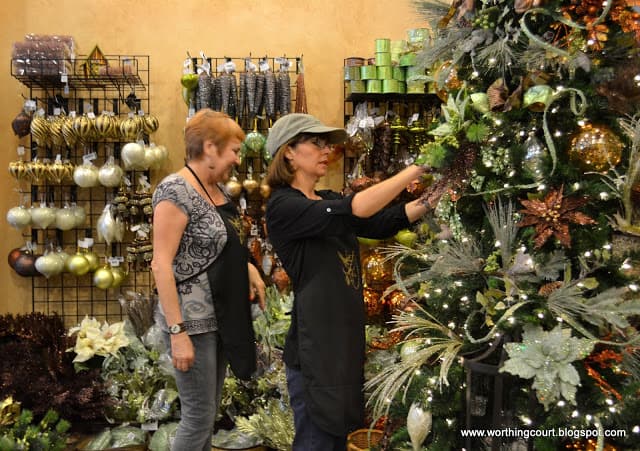 Step 9: You're finished!
 Now pat yourself on the back and enjoy the oohs and aahs of your family and friends!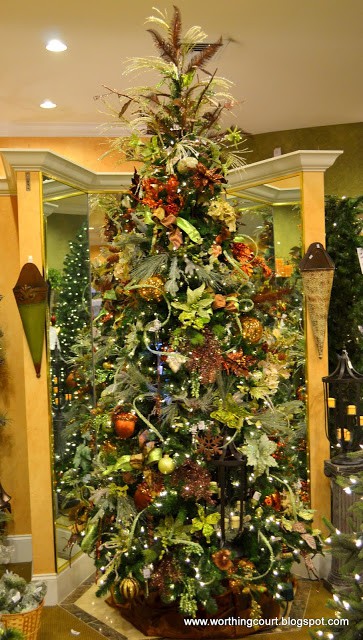 Great job!
Check out this fun video where I share even more from the designers at Caryl's.
 There's more!  Click HERE for even more tips from the designers on decorating a tree, creating a tree topper, wreaths and garlands.