How To Make Your Home Cozy Using An Area Rug + An Exclusive Discount Code!
I will share with you my tips for making your home cozy with an area rug!
If you're like me, you want to do everything you can to keep your home feeling and looking warm and cozy during the long winter months.  We like to surround ourselves with soft, comfy throws and maybe even some furry or cableknit sweater throw pillows, but have you ever thought of an area rug as a way to cozy up your home?  You may not be able to wrap yourself up in a rug, but with the right rug you can add instant coziness to your rooms!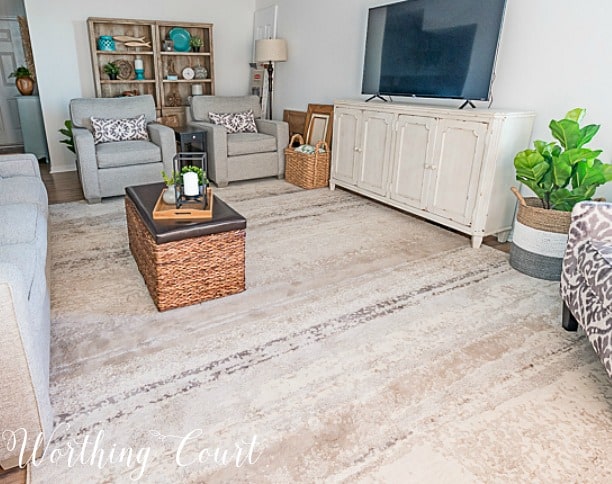 This conversation is sponsored by Orian Rugs.  All verbiage and opinions are 100% my own.  I only recommend products and companies that I love and trust.
BE SURE TO SCROLL TO THE BOTTOM FOR THE DISCOUNT CODE TO USE ON ANY RUG OF YOUR CHOICE.  THE DISCOUNT CODE IS IN ADDITION TO THE GREAT SALE PRICES!  
Let me share a few rug examples with you.  By the way, you can click on the name of each rug, directly above the image to order and to learn more about the area rug.
The combination of diverse pattern, color and tactile texture make this a perfect choice for any room in your home.  This rug is super soft so it will literally give you a that cozy homey feel.  With the gray, taupe and beige designs on an ivory background, you'll be able to use it with any color.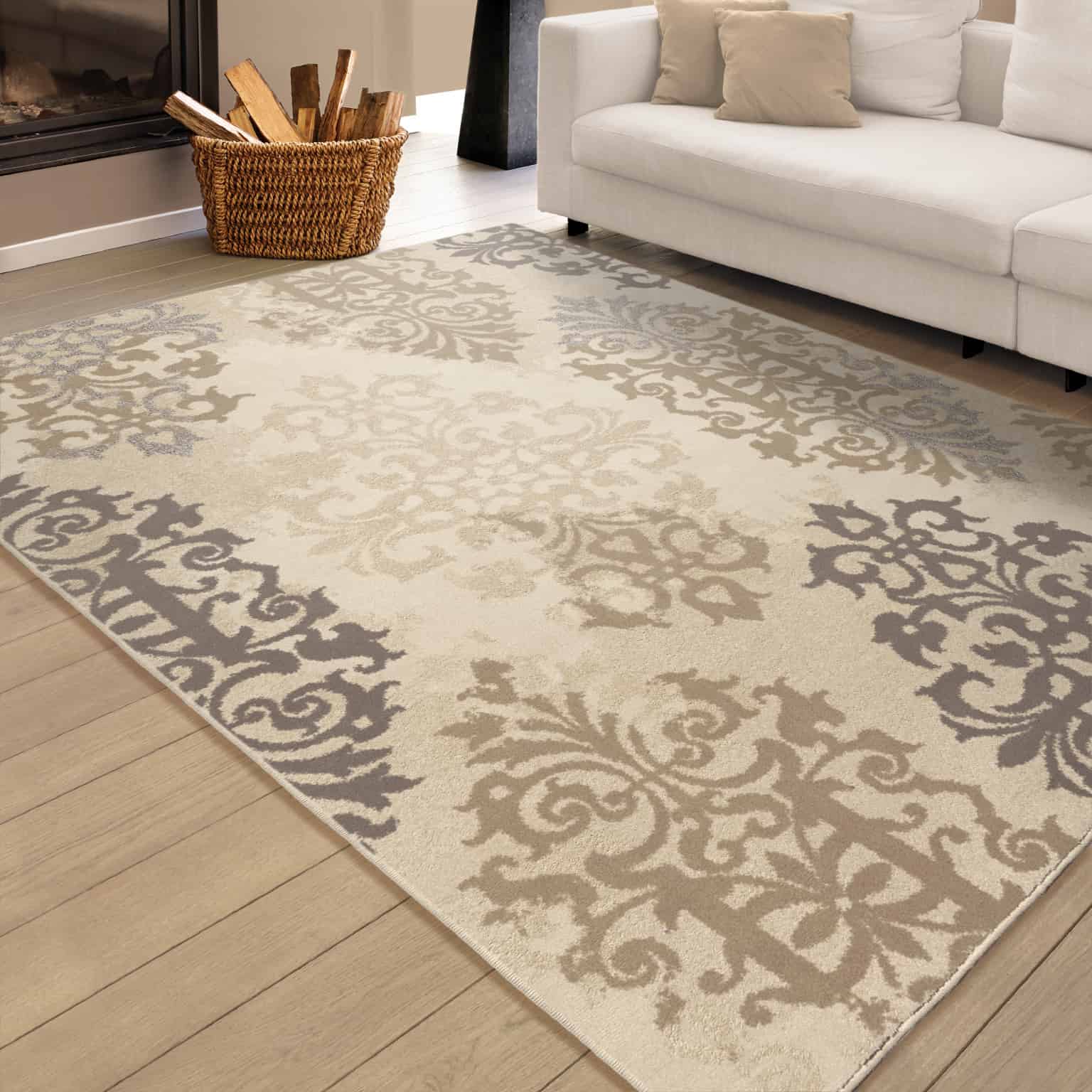 Another insanely soft rug that will give you instant ambiance.  The soft colors of gray, beige, ivory, brown, charcoal and black are nice and neutral and won't fight with other colors in the room.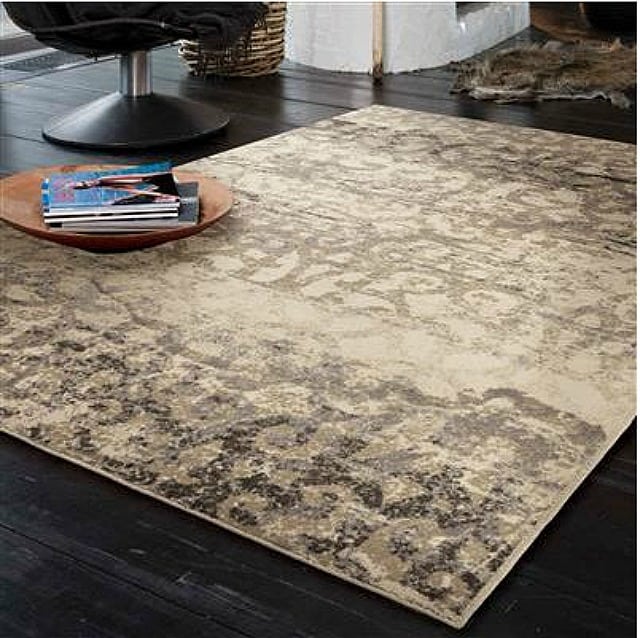 This area rug is a beautiful blend of calming colors with classic style and luxuriously plush pile.  Colors are ivory, gray, silver, slate and beige.  It will mix easily with any style decor.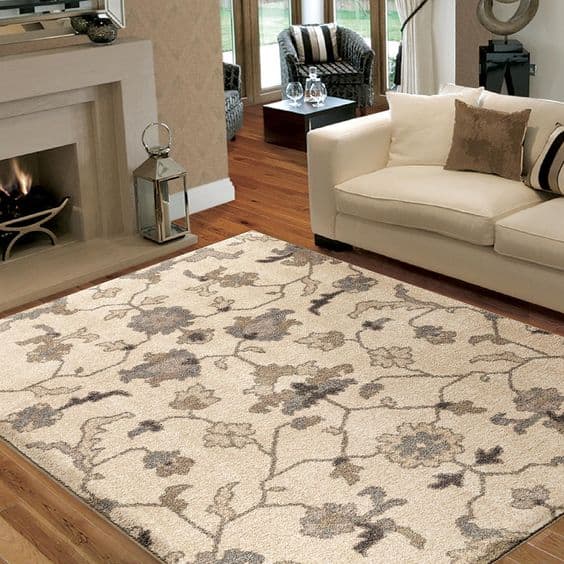 You may recognize this gorgeous rug as the rug the we used in the work-in-progress family room of our beach condo.  I can personally attest to its beauty, quality and comfort.  I would love to have it in every room of my house!  You can even watch the video that I made about it by clicking HERE.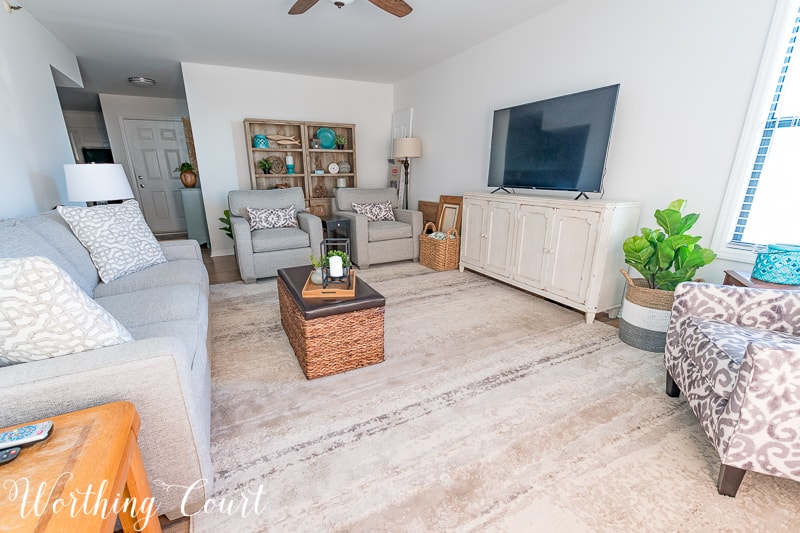 My list could go on and on, but these are just a few of the many beautiful, cozy and oh-so-affordable area rugs that you'll find available at Orian Rugs.  Click HERE to shop all of their rugs.  
Enter WORTHINGCOURT at checkout for 15% off of your entire order!
But hurry, this discount code ends on Tuesday, December 19th at 11:59pm EST.