Friday Favorites 9 | Inspiring Design Ideas, Fashion And More!
Favorite home decor inspiration, fashion, recipes, decor steals and other random musings from the week.
I don't know about you, but I see so many inspiring things online and out in the world that I'd like to share, so this week I'm reviving the Friday Favorites Digest posts that I used to do.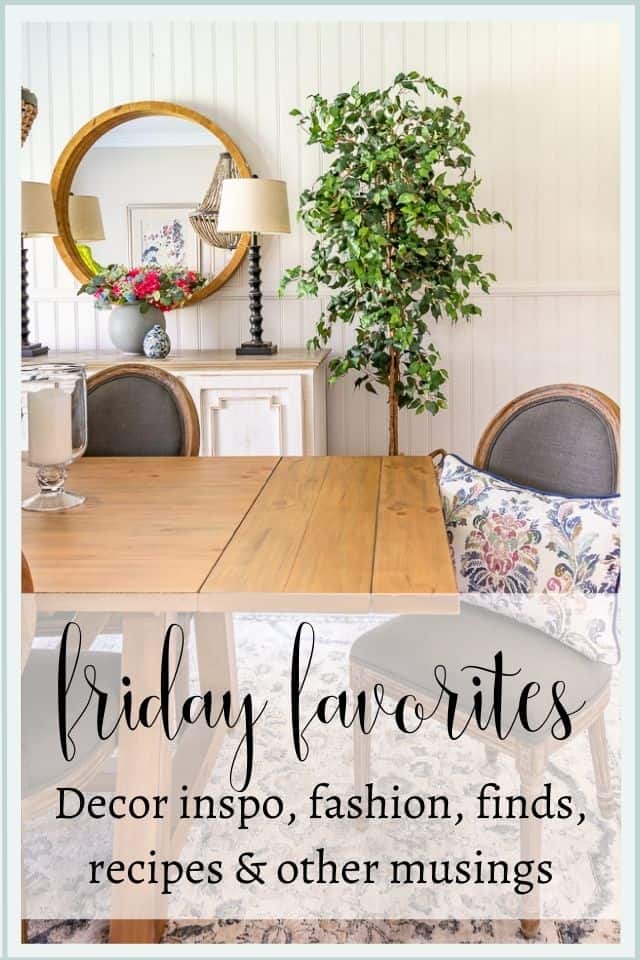 This post and photos may contain Amazon or other affiliate links. As an Amazon Associate I earn from qualifying purchases. If you purchase something through any link, I may receive a small commission, at no extra charge to you. Where possible, the exact product has been linked. If that product isn't available to link, I've linked something similar. All opinions are my own. See my full disclosure HERE.
This will be a slightly different format than before though because I'd like to share a wider variety of things that I hope you'll find to be a little fun!
STOPPED ME IN MY SCROLL
Carla Aston is one of my favorite designers to follow in Instagram. She has been such an inspiration to me in many ways and always is gracious to answer questions.
I love her flat-lays that show how different fabric patterns, colors and finishes would work well together.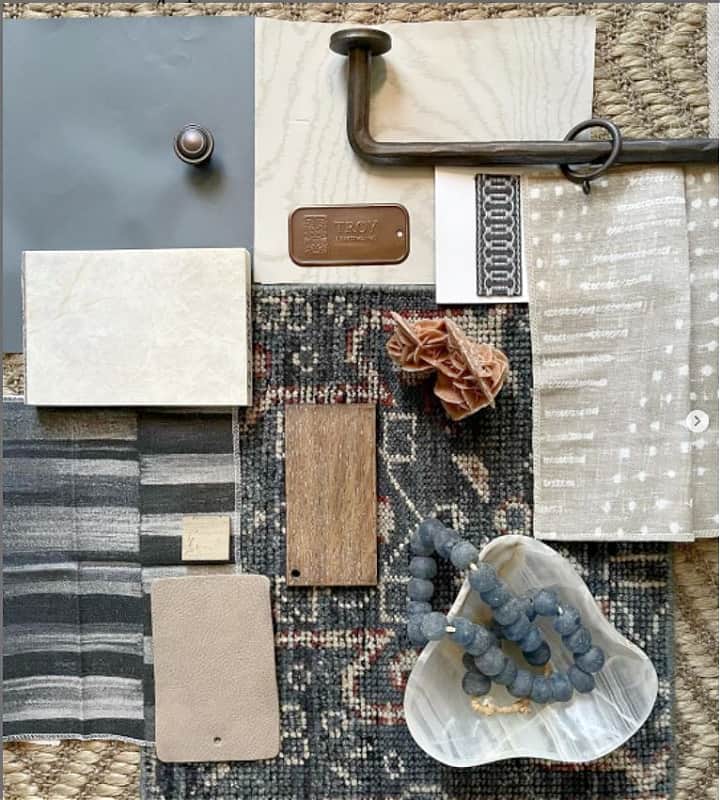 And it's impossible to choose only one favorite space that she has designed because they're all so beautiful and well done.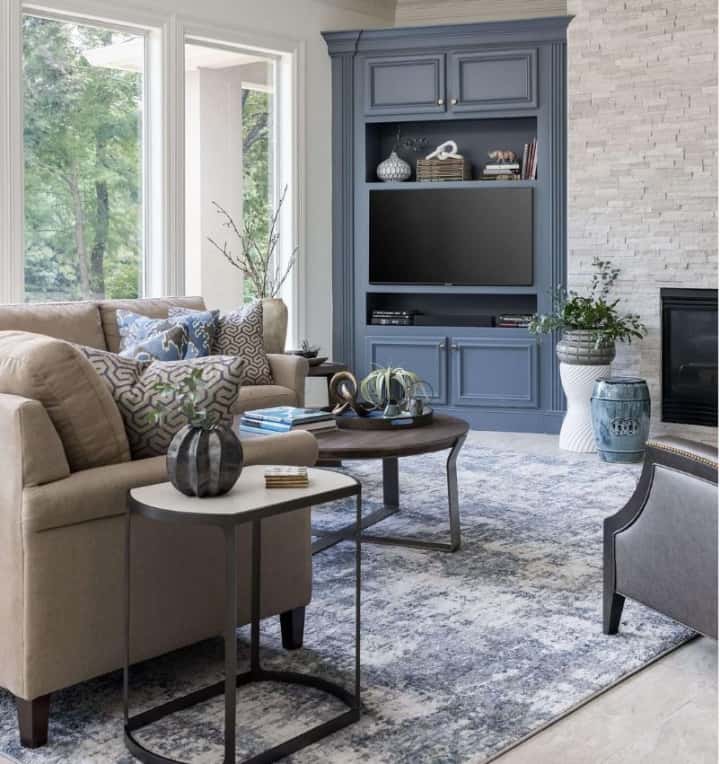 OUTFIT INSPIRATION
I've been trying to step up my game when it comes to how I dress on an everyday basis. Since I don't work outside of the home, I don't need professional work clothing, but I do need clothes for occasional forays and for going to church. Plus I'm tired of living in leggings and big shirts and basically looking like a frump all of the time.
Even if all I do is go to the grocery store, it's a nice break to think I look halfway decent.
This is what I'm planning to wear to church this Easter Sunday. Nothing fancy at all. I guess you could say I tend toward preppiness because I'm awfully glad that kelly green is making a comeback!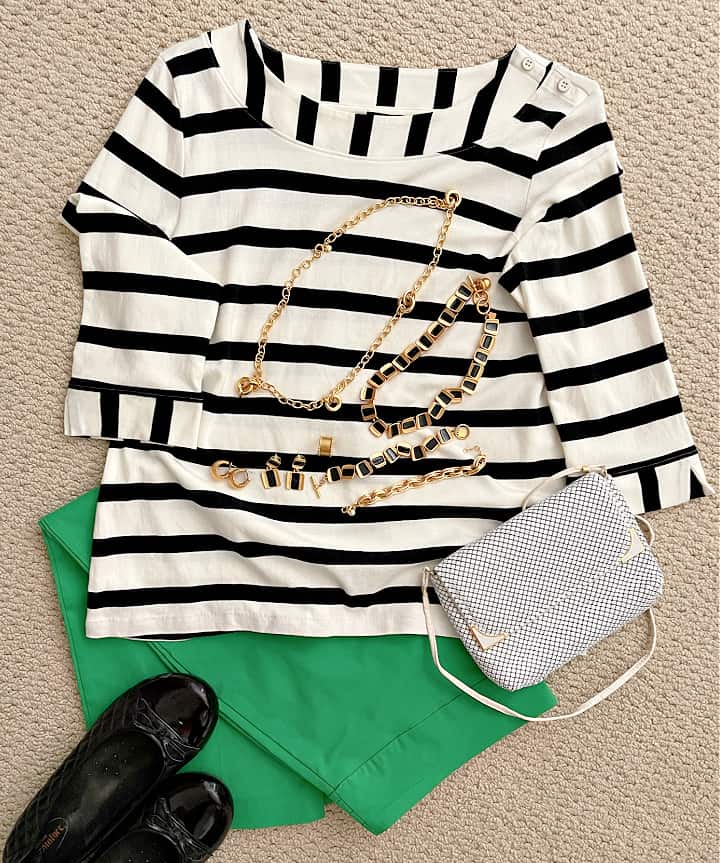 The top is from Talbots last year and the jewelry and purse are vintage from my mom. I'm not sure exactly which pieces of jewelry I'll wear until I actually get dressed, but I won't be wearing all of them.
WHAT I'M WATCHING OR READING
I'm a big fan of historical Christian fiction. I love to read about what the lives may have been like for some of the people mentioned in the Bible (or even fictional characters) and what it may have been like to live through some of the Biblical events.
Lately, I've been working my way through all of the books written by Lynn Austen. I just finished up the "Chronicles of the Kings" series, which was so good.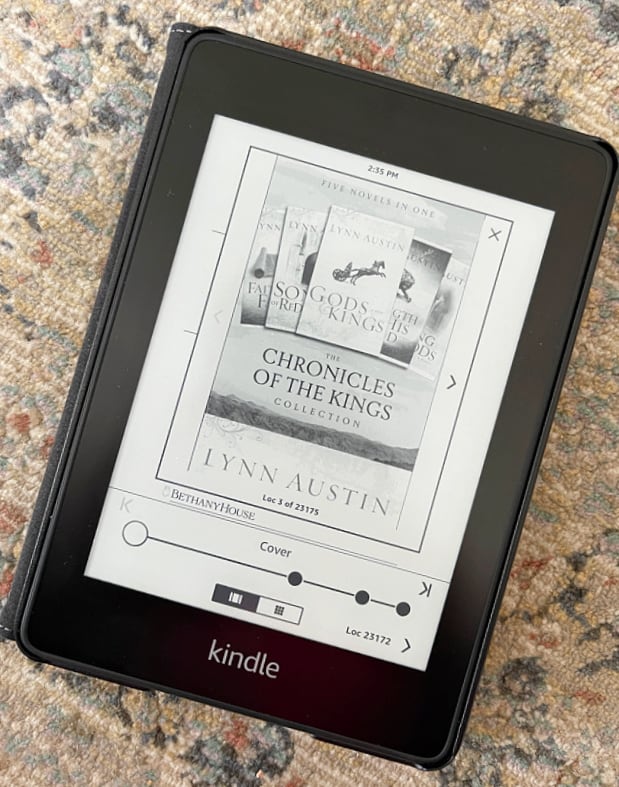 Did you know that there's a website where you can look up all of the books that an author has published in order? I use it all the time because when I find an author that I like, I usually read every single one of their books.
RECENT PURCHASE I LOVE
You may have noticed that I've been adding quite a bit of blue and white around my house lately. It's one of my favorite color combinations, especially for the spring and summer!
One of my favorite recent purchases is the new area rug that I purchased for my foyer. I wish that I had bought it to go in my dining room as well!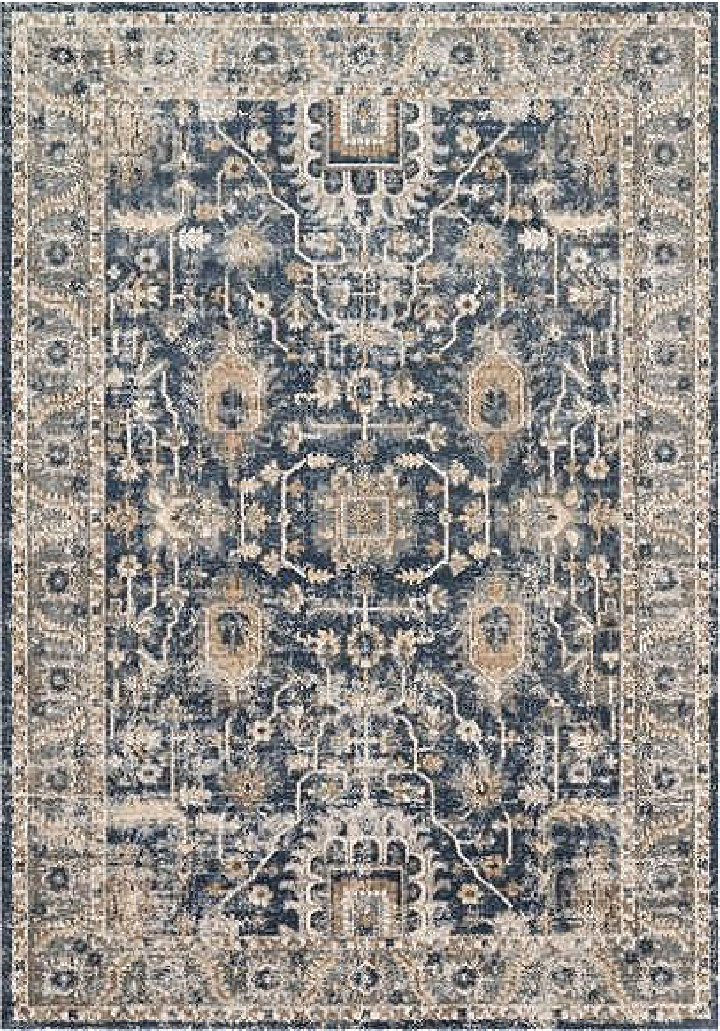 Here's a little peek of it in my foyer. It isn't as dark as it appears in the online image.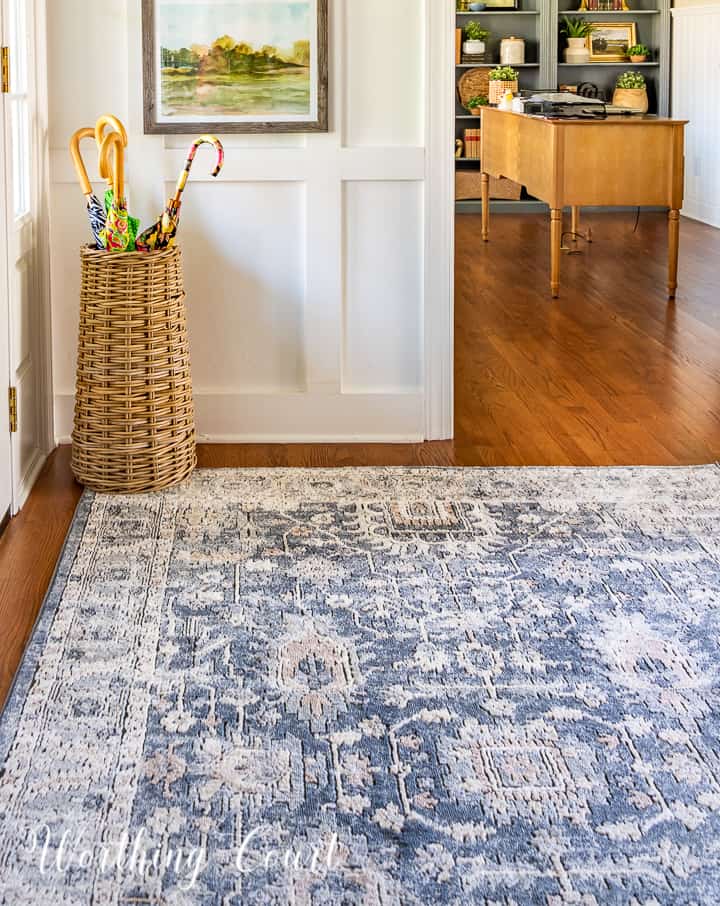 RANDOMNESS
This past weekend was such a fun one! Two of my blogging friends came into town for us to visit the High Point Furniture Market and just to hang out. It was so awesome! There's just something about the energy in the room when bloggers hang out with other bloggers.
In case you missed my writeup on what it's like to attend the Market, we piled on my front porch to capture an image of us together. From left to right – that's Rhoda from Southern Hospitality and Kate from Southern Home & Hospitality and myself. Two very special ladies!
Most people have no idea the amount of work that goes into a blog, so it's very motivating to spend time with like-minded people. Blogging is definitely the "job that doesn't seem like a job".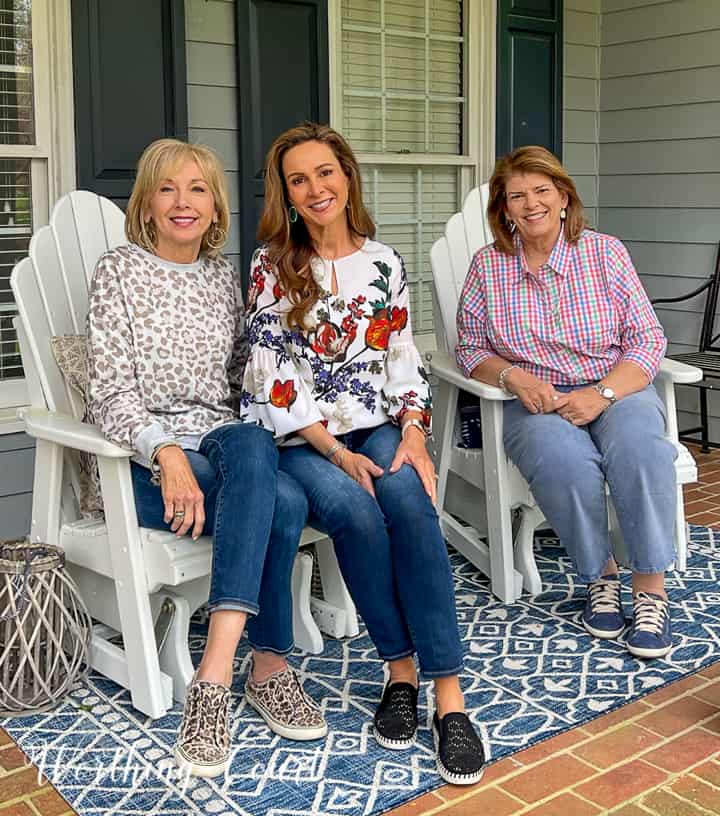 What's inspiring you lately?